-Lurid Crime Tales-
West Virginia Sentences Man to 775 Years for Recording Sex Abuse of Infant
[BREITBART] A West Virginia man who was convicted of filming the sexual abuse of an infant was handed a hefty 775-year-sentence on Wednesday.


"Sexual abuse of an infant." I just heard Satan puke.


Richard Smith II, 41, was convicted in February on 11 counts of first-degree sexual abuse, four counts of sexual assault, and five counts of sexual abuse by someone responsible for a child, Fox 13 reported.


We're not allowed just to shoot them anymore.


Kanawha Circuit Judge Tera Salango did not hold back when she passed sentence. Salango handed Smith between 205 and 775 years behind bars. "I think that you are one of the most evil persons who I've ever encountered," the judge said in court.


He's certainly right up there, though we've been seeing a lot of pervs lately.


The charges added up quickly. Each of the first-degree sexual assault charges carry between 5 and 25 years in jail, the four sexual assault charges carry a sentence of 25 to 100 years, and the abuse of trust charges have between 10 and 20 years attached.


So he'll be eligible for parole in about five hundred years...


Smith remained silent during his sentencing.


What's to say after they throw not only the book but the bookshelf at you?


Smith's ex-girlfriend, Roseanna Thompson, 46, has also been accused of helping Smith film the abuse of his granddaughter in 2015. She is scheduled to stand trial in April.


"All I did was hold the camera, yer honor!"


The pair were arrested after state troopers were tipped off by the suspect's ex-wife that he had child porn at his home.
Posted by: Fred || 03/06/2020 00:00 || Comments || Link || E-Mail|| [6550 views] Top|| File under:
-Obits-
Rosalind P. Walter aka 'Rosie the Riveter' passes away at 95
[MAIL] One of the original women who are thought to have inspired Rosie the Riveter has died at the age of 95.

At 19, Rosalind P. Walter, from New York, was one of many women to pitch in during World War II, working on an assembly line as a riveter on Corsair fighter planes in Connecticut.

She and women like her became the inspiration for the 1942 song 'Rosie the Riveter' and the subsequent 'We Can Do It!' poster produced by J. Howard Miller.

According to the New York Times, Rosalind ‐ whose friends actually called her Roz ‐ was born on June 24, 1924 and grew up privileged on Long Island, New York.

She attended the upper-class Ethel Walker School in Simsbury, Connecticut.

When the WWII effort called for women to take up jobs previously held by men, the then 19-year-old Rosalind got to work, taking a night shift working on fighter planes at the Vought Aircraft Company plant in Connecticut.

While she was working there, newspaper columnist Igor Cassini profiled her in his Cholly Knickerbocker column ‐ which reportedly caught the attention of songwriters John Jacob Loeb and Redd Evans.

Loeb and Evans wrote the 1942 song 'Rosie the Riveter,' which began: 'All the day long whether rain or shine / she's a part of the assembly line /She's making history, /working for victory ‐ / Rosie, brrrrr, the Riveter.'
Posted by: Besoeker || 03/06/2020 03:35 || Comments || Link || E-Mail|| [6493 views] Top|| File under:
-Signs, Portents, and the Weather-
Coronavirus global crisis
[Daily Mail, where America gets its news] WHO chief said many countries were not committed enough to deal with virus

Comes as nearly 100,000 have been infected globally, including 3,305 deaths

Meanwhile EU said it may need to draft in medical students and retired medics

COVID-19 is forcing closures and cancellation of many events around the world

Top US health official: Coronavirus mortality rate 1 percent or less
[IsraelTimes] A top US health official says the overall mortality rate for the novel coronavirus was estimated at one percent or less, lower than previously thought, basing the new figure on a high number of unreported cases.

It came after US President Donald Trump was criticized for saying he believed the World Health Organization's reported death rate of 3.4 percent to be "false," based on a "hunch."

Trump was invoking the fact that the WHO figure is based on reported cases only, and as such the true lethality of the disease may only be understood better over time — a point on which health experts agree.

"The best estimates now of the overall mortality rate for COVID-19 is somewhere between 0.1 percent and one percent," Admiral Brett Giroir, the assistant secretary of health says at a news briefing.

"That's lower than you heard probably in many reports, why is this? Number one is because many people don't get sick and don't get tested — this reflects the overseas experience — so probably for every case, there are at least two or three cases that are not in that denominator.

"It certainly could be higher than normal flu, it probably is, but it's not likely in the range of two to three percent."

The seasonal flu mortality rate is 0.1 to 0.15 percent, says Giroir.

Trump Admin. Reverses Obama-Era Regulation Blocking Coronavirus Testing

[AMGREATNESS] The Trump Administration has rolled back an Obama FDA rule that required "state-run laboratories to only run medical tests pre-approved by the F.D.A."

"The B.O. regime made a decision on testing that turned out to be very detrimental to what we're doing, and we undid that decision a few days ago so that the testing can take place at a much more accurate and rapid fashion," Trump stated. "That was a decision we disagreed with. I don't think we would have made it, but for some reason it was made. But we've undone that decision."

Keep calm, wash your hands and don't panic. People are freaking out that they can't get tested for the virus, but does it matter if you aren't showing life threatening symptoms in this time of crisis? If you go to the ER, and you aren't sick you will be when you leave because that is where the sick people are. If you do have the virus but aren't dangerously sick, they are going to send you home to self-quarantine, you won't be admitted because hospitals are saving space for really sick people like the elderly and immuno-compromised.

The Trump deranged are acting like the people working at the CDC are inbred, Jesus morons Trump put in the agency when he was elected. NO. The CDC are career employees, they are the same people who worked there under Obama, W and probably Clinton. THE SAME PEOPLE. Why did Obama get the white glove treatment on Ebola but now Trump is personally responsible for the jacked up agency response? Because Trump. There's only so much a centralized government can do during a nationwide epidemic. Give the resources to the states, remove the roadblocks of federal regulations and let the states and localities handle it the best they can. Local is always better than the fedgov.

I just returned from a medical emergency, cross country trip where I spent 5 hours on an airplane each way. [Random story: On my return to the swamp, I sat in the row behind Donna Brazile who had hand sanitizer and wiped down her seat and was very polite.] I'll have to make the same trip in a few weeks, I have hand sanitizer and travel sized Lysol. It's just life, don't freak out, stay away from sick people and wash your hands. Stop hoarding water, go buy a filtration system like a Brita or a Berkey (I have one) because the water supply will probably not be compromised. The panic is always worse than the actual crisis.


Televangelist Jim Bakker warned to stop peddling unproven coronavirus cures
[SEATTLETIMES] The Rev. Jim Bakker, a televangelist and salesman, has long promoted "Silver Solution" ‐ a scientifically dubious medication made from the precious metal ‐ to cure all sorts of ailments.

On Feb. 12, as the novel coronavirus was making worldwide headlines, a clip on Bakker's TV show included on-screen text saying people "seeking a cure for coronavirus" should buy tubes of Silver Solution from Bakker's website.

Calling herself "extremely concerned" about the clip from the show, Lisa Landau, the chief of the attorney general's health care bureau, sternly told Bakker that there is no known medical treatment for the coronavirus disease, which has sickened patients around the world, including in New York.

Landau said any future claims promoting Silver Solution as a cure would violate laws against false advertising.



And courtesy of DarthVader:

2 presumptive cases of COVID-19, coronavirus, in Colorado

[KKTV] Gov. Jared Polis announced Thursday afternoon that he learned of the first "presumptive" positive case of COVID-19, coronavirus, case in Colorado.

"The case had known exposure to the virus through close contact with a person with COVID-19 outside of Colorado," the Colorado Department of Public Health and Environment wrote in a release.

During a news conference, the governor announced he had learned of a second presumptive case, not tied to the first. Very few details on the second case were made available last time this article was updated.

According to a release sent out by the Colorado Department of Public Health and Environment, the first presumptive case is tied to an out-of-state visitor in his thirties. He was visiting Summit County and is now in isolation in the Denver metro area.

"We are hopeful that the patient will have a swift recovery," said Jill Hunsaker Ryan, executive director, Colorado Department of Public Health and Environment. "Like other states, we expected to begin seeing cases in Colorado and that is why we have been preparing for the past couple of months, in conjunction with local public health agencies and healthcare partners. Our goals are to protect the public from the disease, get people the care they need, and minimize disruption to daily lives."
Work is already getting ready for disruptions and my conference was cancelled.
Stores are already out of sanitizers and disinfectant, masks and some long term food.
Got my supplies and can hunker down to avoid the idiot panic that comes with this.

Coronavirus Patient Zero in Italy Was Pakistani Migrant Who Refused to Self-Isolate After Testing Positive For The Virus
[SummitNews] He continued to work at restaurant and deliver Chinese food. Authorities were alerted to the situation and the military intervened to return the man to his home.

The migrant now faces up to 3 months in jail for failing to self-isolate under article 650 of the Italian penal code.

Italy has recorded a total of more than 3,000 cases of the coronavirus and 148 people have died. The country was the primary source of the virus spreading to numerous other European countries.
Posted by: Skidmark || 03/06/2020 00:00 || Comments || Link || E-Mail|| [6525 views] Top|| File under:
Europe
Belgium: 'White People Not Welcome' event to be held in Brussels this month
[VOA] This month in Brussels, to celebrate 'Black History Month' an event will be held ‐ the Black Liberation event ‐ where white people are simply not welcome, unless of course, they are there to volunteer to take care of the black participants or if they are accompanied by one or more black people, SCEPTR reports.

"Non-black people are only welcomed if they are accompanied by a black person. Black people always get priority," a description of the event reads.

Interestingly enough, white people are also welcomed by event organizers to clean up the waste of those who attend the Black Liberation event.

"Non-black people are invited to do volunteer work for the participants and the space, then cook and tidy up, to donate a MINIMUM of € 10 per person," the event description reads.

Each year, people around the world celebrate key figures and important events of the African diaspora. In the past, however, events surrounding Black History Month have been mainly focused on the achievements and positive things brought to the world by the African diaspora, not those [white people]who allegedly continue to oppress them.

The event is set to take place on March 25th in the Belgian capital of Brussels. According to event organizers, the event's central question is how black people in Europe can be "freed" from discrimination.
Posted by: Besoeker || 03/06/2020 07:37 || Comments || Link || E-Mail|| [6499 views] Top|| File under:
Home Front: Politix
Trump just got the chance to pick another judge for the influential appeals court in D.C.
The surprising retirement announcement Thursday of a judge on the influential appeals court in Washington gives President Trump another opportunity to make his mark on the federal judiciary.

Judge Thomas B. Griffith told court officials he plans to retire in September, just two months before the 2020 presidential election. The announcement clears the way for Trump to add a third judge to the U.S. Court of Appeals for the District of Columbia Circuit, which has been a pipeline for nominees to the Supreme Court.

Senate Majority Leader Mitch McConnell (R-Ky.) and the Trump administration have already pushed through a record number of appeals court judges, and McConnell has signaled that will continue.

"They will do whatever they can to fill it," said Russell Wheeler of the Brookings Institution, who tracks judicial nominations. "I suspect they will be confirming judges even after Election Day."

Griffith, 65, was nominated to the bench by President George W. Bush and is a former Senate legal counsel. His announcement surprised colleagues at the courthouse, where he has served since 2005.
Posted by: Iblis || 03/06/2020 00:00 || Comments || Link || E-Mail|| [6506 views] Top|| File under:
India-Pakistan
4 Gomal University employees fired over sexual harassment
[DAWN] Four employees of Gomal University in Khyber Pakhtunkwa's Dera Ismail Khan were dismissed from service after charges of sexual harassment were proved against them, it emerged on Thursday.

The orders for dismissal, issued by the deputy registrar's office, stated that Assistant Professor Imran Qureshi, Professor Dr Bakhtair Khan, game supervisor Hikmat Ullah and lab attendant Hafeez Ullah were being dismissed from service on March 3 on account of "proven grave misconduct of sexual harassment".

Vice-chancellor of Gomal University Chaudhry Mohammad Sarwar told Dawn.com that the dismissed faculty and staff members had been "harassing female students and a number of them had filed written applications against the employees" after which the varsity conducted an inquiry into the matter.

Sarwar also said that an inquiry into alleged sexual harassment by four other senior faculty members is in its final stage and the report will be presented in the varsity's syndicate meeting soon.


Posted by: || 03/06/2020 00:00 || Comments || Link || E-Mail|| [6540 views] Top|| File under:
Syria-Lebanon-Iran
Hospital dance clips lighten virus gloom in hard-hit Iran
[IsraelTimes] In coronavirus-hit Iran, healthcare workers are not just treating patients ‐ doctors and nurses are also lifting spirits with light-hearted dance performances that have spread massively on social media.

In a series of short video clips, medical staff dressed in surgical masks and protective medical clothing can be seen dancing in symbolic defiance of the outbreak that has claimed more than 100 lives in the country.

Iranians have widely shared the videos apparently shot in hospital wards and operating theaters, the dancers' identities disguised by hospital scrubs and face covers as they wiggle and shake to Iranian pop and traditional tunes.
The Basij will put a beating stop to this!
Multiple clips can be found on Twitter marked in English as "coronavirus iran dancing," although AFP could not verify the authenticity of the individual videos.




Posted by: trailing wife || 03/06/2020 02:05 || Comments || Link || E-Mail|| [6535 views] Top|| File under:
Government
BLM Gummit Workers: Leave the Beltway? No, We'll Quit First.
[The Hill] The Bureau of Land Management (BLM) has lost more than half of its Washington-based employees who were slated to move out West as the agency pushes ahead with a controversial plan to relocate staff.

New internal numbers from the Interior Department obtained by The Hill show 69 employees have left the agency rather than accept the new assignment. Another 18 left after the plans were announced but before they could be reassigned.

Those 87 employees outnumber the 80 who have agreed to the move.

The figures are at odds with the ones referenced in December by acting BLM Director William Perry Pendley, who said in an email that roughly two-thirds of staffers had agreed to move.

"This is a huge brain drain," said Steve Ellis, who retired from BLM's top career-level post in 2016. "There is a lot of really solid expertise walking out the door."

The Interior Department, which oversees BLM, did not immediately respond to request for comment.

The BLM move would uproot nearly all of the agency's dwindling Washington staff out West, leaving just 61 of 10,000 employees in the nation's capital.

Under the relocation plan, roughly 25 employees would work at BLM's new headquarters in Grand Junction, Colo., while another 150 or so would be placed in the agency's existing offices out West.
Posted by: Besoeker || 03/06/2020 03:04 || Comments || Link || E-Mail|| [6526 views] Top|| File under:
Who's in the News
33
[untagged]
12
Sublime Porte
3
Islamic State
2
Govt of Syria
2
Hezbollah
2
Govt of Iran Proxies
2
Govt of Iran
1
Taliban
1
al-Qaeda
1
al-Qaeda in North Africa
1
Govt of Iraq
1
Arab Spring
1
Commies
1
Moslem Colonists
Bookmark
E-Mail Me
The Classics
The O Club
Rantburg Store
The Bloids
The Never-ending Story
Thugburg
Gulf War I
The Way We Were
Bio
Merry-Go-Blog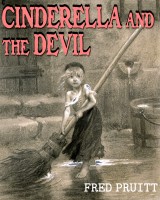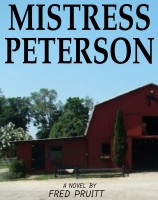 On Sale now!


A multi-volume chronology and reference guide set detailing three years of the Mexican Drug War between 2010 and 2012.

Rantburg.com and borderlandbeat.com correspondent and author Chris Covert presents his first non-fiction work detailing the drug and gang related violence in Mexico.

Chris gives us Mexican press dispatches of drug and gang war violence over three years, presented in a multi volume set intended to chronicle the death, violence and mayhem which has dominated Mexico for six years.
Click here for more information


Meet the Mods
In no particular order...


Steve White
Seafarious
Pappy
lotp
Scooter McGruder
john frum
tu3031
badanov
sherry
ryuge
GolfBravoUSMC
Bright Pebbles
trailing wife
Gloria
Fred
Besoeker
Glenmore
Frank G
3dc
Skidmark
Alaska Paul



Better than the average link...



Rantburg was assembled from recycled algorithms in the United States of America. No trees were destroyed in the production of this weblog. We did hurt some, though. Sorry.
3.235.140.84

Help keep the Burg running! Paypal: