-Lurid Crime Tales-
Marine arrested for alleged human smuggling after Chinese woman found in car trunk
[FOX] A Marine stationed in Southern California was arrested Monday on suspicion of attempting to smuggle two Chinese women in the trunk of a car across the U.S.-Mexico border.

The unidentified junior-enlisted Marine was taken into custody at the San Ysidro port of entry near San Diego around 1:30 p.m., Marine spokesman Lt. Cameron Edinburgh said in a statement to Fox News.

The 20-year-old is assigned to the 1st Marine Division's headquarters battalion at Camp Pendleton, Calif.

Customs officials found the two women in the trunk of a 2007 Ford Mustang when the Marine was pulled aside for additional screening. Customs and Border Patrol officials are investigating the incident.

"The Marine is currently being held in civilian custody.," Edinburgh said."The determination as to the adjudicating authority has not yet been made."

The Marine is expected to face federal charges, a CBP spokesperson said.

Edinburgh said the Marine has not served in the Southwest Border Support Mission, where U.S. troops are assisting border agents on the U.S.-Mexico border.

Monday's arrest comes as several other Marines stationed at Camp Pendleton are facing human trafficking charges. Six out of two dozen Marines recently pled guilty to human trafficking and drug charges at military court-martials.
Posted by: Besoeker || 12/05/2019 06:19 || Comments || Link || E-Mail|| [6481 views] Top|| File under:
3 people arrested in Kentucky after allegedly selling baby for $2G: police
[FOXNEWS] Three people have been arrested in Kentucky after their alleged involvement in the selling and purchase of a baby for $2,000, police said on Tuesday.Police said they made the arrests after receiving a tip from officials at a Bowling Green elementary school on Monday that a woman had given away a child.

Authorities spoke with the mother, Maria Domingo Perez (right), who first gave a conflicting statement to police but eventually told officers that she gave her baby to a man and a woman, a news release said.

Authorities spoke with the mother, Maria Domingo Perez, who first gave a conflicting statement to police but eventually told officers she gave her baby to a man and a woman, according to a

blurb

.

Bowling Green Police said Pascual Jose Manuel and Catarina Felipe Jose told detectives that they gave Domingo Perez $2,000 for the baby.

Social services has taken custody of the baby and Domingo Perez's four other children, the

blurb

said.

All three people believed to be involved in the transaction have been charged with the selling and purchasing of a child for adoption, which is a felony.




Posted by: Fred || 12/05/2019 00:34 || Comments || Link || E-Mail|| [6480 views] Top|| File under:
-Short Attention Span Theater-
Robocalls on the rise: Americans get 18 spam calls per month, report says
[USATODAY] The United States is again the eighth-most-spammed nation in the world and the annoying calls are on the rise, according to a new report.

Americans received 7% more spam calls in 2019 compared to the year before, said Truecaller, a Swedish company that tracks spam calls, but hung on to their ranking from the last annual report.

The report Tuesday comes after efforts by the Federal Communications Commission to crackdown on robocalls, which are the No.1 complaint consumers make to the agency.

Truecaller found robocalls in the U.S. increased by 35% in the last year, despite the four major service providers offering tools to block unwanted calls and identify potential scams.


Posted by: Fred || 12/05/2019 00:25 || Comments || Link || E-Mail|| [6489 views] Top|| File under:
Trans Activist Jessica Yaniv Furious: Gynecologist Refuses to Treat Him Because He's a Biological Male
[PJMEDIA] On Monday, the dipshit transgender activist who goes by the name of Jessica Yaniv angrily informed its his Twitter followers that a gynecologist refused to treat him or any other "transgender patients." This shocked Jessica. "Are they allowed to do that, legally?" he wondered out loud.

"So a gynaecologist office that I got referred to literally told me today that 'we don't serve transgender patients,'" Yaniv writes on Twitter. "And me, being me, I'm shocked.. and confused... and hurt. Are they allowed to do that, legally? Isn't that against the college practices?"

So a gynaecologist office that I got referred to literally told me today that "we don't serve transgender patients."

And me, being me, I'm shocked.. and confused... and hurt.

Are they allowed to do that, legally? Isn't that against the college practices? @cpsbc_ca

‐ Jessica Yaniv (@trustednerd) December 3, 2019
In a follow-up tweet, the biological male who identifies as a woman, adds that "gynaecologists form a part of the multidisciplinary team who engage with transgender and non‐binary patients, either as part of the transition stage performing surgery or managing pre‐ or post‐transition gynaecological problems."


Posted by: Fred || 12/05/2019 00:00 || Comments || Link || E-Mail|| [6477 views] Top|| File under:
Africa North
UN says 58 Afri-Colonizers tango uniform as boat capsizes off Mauritania
DAKAR, Senegal (AP) ‐ At least 58 people are dead after a boat carrying dozens of migrants capsized in the Atlantic Ocean off the West African nation of Mauritania, the U.N. migration agency said Wednesday. It said 83 people swam to shore.

It was one of the deadliest disasters this year among migrants trying to make the perilous journey to Europe.

The boat carrying at least 150 people had been low on fuel while approaching Mauritania, the International Organization for Migration said in a statement. Survivors were being helped by Mauritanian authorities in the northern city of Nouadhibou, the U.N. agency said.
Posted by: Besoeker || 12/05/2019 03:11 || Comments || Link || E-Mail|| [6485 views] Top|| File under:
Africa Subsaharan
Pirates kidnap 19 crew members of Greek tanker off Nigeria
[France24] Pirates have kidnapped 19 crew members from a crude oil tanker off Nigeria, an official with the ship's operator said on Thursday.

The loaded vessel was attacked 77 nautical miles off Bonny island late on Dec. 3 and the crew - 18 Indians and one Turk - were seized, the official said.

Another seven crew members remain on board the vessel. Neither the vessel nor the cargo were damaged, the official said.

The Hong Kong-flagged supertanker Nave Constellation, capable of carrying up to 2 million barrels of oil, is operated by Greek shipping company Navios Tankers Management.

"We are doing everything necessary to make sure that the 19 crew members will return safe," the official at Navios said, adding that their families have been informed.

The shipping industry has warned in recent months about the increasing dangers faced by seafarers sailing through West Africa, particularly around Nigeria, with a greater focus on kidnappings by pirate gangs.
Posted by: Besoeker || 12/05/2019 06:40 || Comments || Link || E-Mail|| [6472 views] Top|| File under: Pirates
Britain
UK Liberal Democrats could back Labour to force second Brexit vote
[ENGLISH.ALARABIYA.NET] The leader of

Britannia

's pro-Europe

...the land mass occupying the space between the English Channel and the Urals, also known as Moslem Lebensraum...
an Liberal Democrats has suggested she could work with the opposition Labour party to stop Brexit if it removed its leader in the event of a hung parliament after next week's election.

Jo Swinson repeated her pledge not to put either the Labour leader Jeremy Corbyn or Prime Minister Boris Johnson
...pro-Brexit British prime minister, succeeding no-Brexit Theresa May. BoJo is noted as much for his sparkling personality and his hair as for his Conservative policies....
into power if neither wins a majority in parliament.

"I will vote for legislation to pass a people's vote, of course I will, and I would have done that under the previous Conservative government, just as I would do under any other government," she told the BBC, referring to a second referendum on membership of the European Union
...the successor to the Holy Roman Empire, only without the Hapsburgs and the nifty uniforms and the dancing...
(EU) proposed by Labour.

Asked if she would support Labour in an effort to stop

Britannia

leaving the EU if there was a hung parliament, she said she would, provided that Corbyn was no longer its leader.

"I have said that Liberal Democrat votes won't put Boris Johnson and Jeremy Corbyn into Number 10," she said.

"Liberal Democrats will work to stop Brexit, we will support legislation that puts in place a people's vote and we will work across parties."

She also pledged not to resign if her party loses seats in the election.

The Liberal Democrats, who cast themselves as the only 'Stop Brexit' party, trail the Conservatives and Labour in opinion polls and are expected to fall a long way short of winning the election outright. But they could have an important role if neither the Conservatives nor Labour win a majority and have to find a partner in order to form a government.


Posted by: Fred || 12/05/2019 00:46 || Comments || Link || E-Mail|| [6466 views] Top|| File under:
Caucasus/Russia/Central Asia
People smuggler 'built fake Russia-Finland border posts'
[BBC] A man has been arrested in Russia for erecting fake border posts to trick four migrant workers into thinking they had entered Finland.

After reaching the posts, the man left the group to wander alone in what they believed was the EU country - but was actually a swampy forest in Vyborg.

After a while the four South Asian men were stopped by real border guards, who told them they were still in Russia.

The "smuggler" had reportedly made them pay over €10,000 ($11,000) each.

All five men were reportedly detained on 28 November.

The fake smuggler is facing the more serious charge of fraud. He has been detained, pending trial.

Officials did not specify which country the men were originally from.

Footage posted on Russian social media appears to show the men being arrested. They are seen standing in the darkness among fir trees, holding their hands up as FSB border agents shine torches on them.
Posted by: Besoeker || 12/05/2019 06:50 || Comments || Link || E-Mail|| [6474 views] Top|| File under:
Economy
GM, LG Chem to announce EV battery joint venture in Ohio - sources
SEOUL/WASHINGTON (Reuters) - General Motors (GM.N) and South Korea's LG Chem (051910.KS) are set to announce on Thursday a 50:50 joint venture in Ohio to make electric vehicle batteries, sources familiar with the matter told Reuters.

The facility, expected to be located in the Lordstown area, will see investment of more than $2 billion with GM and LG Chem expected to invest more than $1 billion each, one of the sources said. The venture is likely to be signed on Thursday, the sources said.

A GM spokeswoman declined to comment on a venture with LG.

"Talks occur on a regular basis in the auto industry between a variety of partners on different topics, but as a matter of policy we don't discuss who, where or when those discussions might occur," she said.
Posted by: Besoeker || 12/05/2019 03:03 || Comments || Link || E-Mail|| [6464 views] Top|| File under:
Europe
Stockholm: Elderly Residents Kicked Out of Apartments to Make Way For Migrants
[Summit News] Dozens of elderly residents were forced to leave their apartments in an area of Stockholm after the block was closed, only to be re-opened again for migrants to replace them.

Residents at Dianagården were told they would have to leave because the toilets in the facility were 5cm too small to comply with regulations.

However, soon after the 48 apartments were emptied, they were filled with newly arrived migrants.

"It was later revealed that politicians planned that immigrants would instead move into the premises," reports Fria Tider.

In 2015, Sweden accepted more refugees per capita than any other country, and despite worsening problems with sexual assaults, grenade attacks and violent crime, the inflow shows no sign of being seriously restricted.

A recent opinion poll found that the anti-mass migration Sweden Democrats are now the most popular party in Sweden. The Sweden Democrats would get 24.2% of the votes if an election was held today, beating the ruling Social Democrats.

Back in October, Leif Östling, former CEO of trucking company Scania, warned that Sweden is heading towards civil war due to uncontrolled mass immigration.

"We've taken in far too many people from outside. And we have. Those who come from the Middle East and Africa live in a society that we left almost a hundred years ago," he said.
Posted by: Besoeker || 12/05/2019 05:57 || Comments || Link || E-Mail|| [6496 views] Top|| File under: Moslem Colonists
France to create anti-hate crime office amid wave of anti-Semitism
[IsraelTimes] The French government is creating a national anti-hate crime office, following the discovery of anti-Semitic graffiti at a Jewish cemetery in eastern

La Belle France

.

Interior Minister Christophe Castaner makes the announcement today in the town of Westhoffen, where vandals scrawled swastikas and other anti-Semitic inscriptions on 107 tombs yesterday.

Speaking alongside Jewish leaders, Castaner condemns the graffiti as a sign that "hate is on our national territory."

"We must respect the right to believe," he says.

A special police unit has begun investigating the incident, Castaner says, and the new national office will seek to fight hate crimes.

The graffiti marked the latest in a string of anti-Semitic acts in the Bas-Rhin region. Anti-Semitic graffiti was also discovered yesterday in the eastern French village of Schaffhouse-sur-Zorn, authorities say.


One hopes the office will also address anti-Christian hate crimes, and do something about the population most engaged in it.
Posted by: trailing wife || 12/05/2019 00:00 || Comments || Link || E-Mail|| [6466 views] Top|| File under:
Finland PM resigns, but coalition expected to survive
[DAWN] Finnish Prime Minister Antti Rinne resig­ned on Tuesday after losing the support of the coalition partner Centre Party, thou­­gh the governing alliance is expected to stay in power to avoid a snap election.

A Social Democrat who has headed the centre-left five-party government since June, Rinne handed his resignation to President Sauli Niinisto, who asked the government to stay on in a caretaker capacity until a new go­vernment has been appoi­nted, the presidency said.

"All of the governing parties have confidence in me, except the Centre Party. When I was told why they no longer have confidence in me, I made the decision to resign," Rinne said.

The Centre Party was angered after the prime mi­­n­­­­­­­ister was accused of lying by the head of Finland Post ‐ the culmination of a long-running dispute over re­­fo­rms to the pay and conditions for some postal workers.


Posted by: Fred || 12/05/2019 00:00 || Comments || Link || E-Mail|| [6469 views] Top|| File under:
Great White North
Trump Calls Trudeau 'Two-Faced' After The Canadian PM Gets Caught Mocking Trump
[DAILYCALLER] President Donald Trump

...the Nailer of NAFTA...
called out Canadian Prime Minister Justin Trudeau on Wednesday after Trudeau was caught on video making fun of the president for being constantly late to meetings.

Trump said Trudeau is "two-faced" during a bilateral meeting with German Chancellor Angela Merkel
...chancellor of Germany and the impetus behind Germany's remarkably ill-starred immigration program. Merkel used to be referred to by Germans as Mom. Now they make faces at her for inundating the country with Moslem colonists...
at the 2019 NATO


...the North Atlantic Treaty Organization. A collection of multinational and multilingual and multicultural armed forces, all of differing capabilities, working toward a common goal by pulling in different directions...


Summit. Trump also accused the prime minister of lashing out because he was unhappy that Trump was pressuring Canada to meet their full financial obligations to NATO.

"Well, he's two-faced. And with Trudeau, he's a nice guy. I find him to be a nice guy, but the truth is, I called him out on the fact that he's not paying 2%, and I guess he's not very happy about it. I mean, you were there. A couple of you were there," Trump said after being asked about Trudeau's unflattering comments.

The president continued, "It's Canada. They have money. And they should be paying 2%. So I called him out on that, and I'm sure he wasn't happy about that, but that's the way it is. Look, I'm representing the U.S. and he should be paying more than he's paying. And he understands it. So I can imagine he's not that happy. But that's the way it is."

Posted by: Fred || 12/05/2019 00:00 || Comments || Link || E-Mail|| [6471 views] Top|| File under:
India-Pakistan
Stoning to death incident in Dadu yet to be verified, says DIG
...the alleged stoning to death of a 10-year-old girl [Gul Sama Rind] in the name of honour...
[DAWN] DADU: Hyderabad DIG Naeem Ahmed Shaikh on Tuesday said that an investigation into the alleged stoning to death of a 10-year-old girl [Gul Sama Rind] in the name of honour in the Wahi Pandhi area was under way and it was too early to say whether such an incident had actually taken place or not. The fact that could be known and confirmed so far was that the girl had died and was buried more than a week ago at the specified place, he said.


So it should be a simple matter of checking to see if she's buried under rocks.


The DIG was speaking at a press conference along with Hyderabad Commissioner Abbas Baloch and some senior police officers at Dadu SSP's office after visiting the Wahi Pandhi police station and ascertaining details about the girl's death from under custody cleric Maulvi Mumtaz Leghari, who had performed her funeral prayers, notables of the area and the people who had some information about the matter.


Did Maulvi Mumtaz perform the funeral prayers before or after she was dead?


While most of the people interviewed by the police officers expressed their unawareness about any jirga having been held to pass a death decree against the girl or even her stoning to death, some others appeared sure that no incident of stoning any girl to death in this area had occurred.

DIG Shaikh said that police had received information about the incident, having taken place in an area known as Shahi Makan, from the media. Such reports suggested that the girl was stoned to death under the decree of a jirga, he said. The senior police officer recalled that police took swift action by arresting Maulvi Leghari, and taking parents of the girl into custody for interrogation.

While continuing an investigation into the alleged honour killing, police requested the district and sessions judge of Dadu to allow exhumation of the body to ascertain cause of her death, he said, adding that at the same time, efforts were being made to verify the claim that she was stoned to death.


What kind of country is Pakistain that it can even be suspected that a 10-year-old was stoned to death?


In reply to a question, DIG Shaikh said fairness of the investigation was out of question as police could not let go the matter of stoning to death of any person if such an incident had actually taken place. He held out the assurance that the investigation would be absolutely transparent.


If it did take place, shoot every person over ten in the village.


"At this stage, it is too early to say about what actually happened to the girl because a post-mortem of the body has not been performed," he said. Stressing on exhumation of the body to reach a conclusion, the DIG said it was going to take place on Wednesday and in the light of the chemical examination of the body afterwards, an investigation could be held in the right direction, if needed.

Earlier, a team of Dadu police headed by DSP Pir Bakhsh Chandio visited the specified place in Karo Kot village near Shahi Makan where the incident was reported to have taken place. Some police personnel were deployed at the girl's grave to ensure that no one tried to destroy evidence. A special medical board has already been constituted by Hyderabad police surgeon Dr Bansidhar for the exhumation and post-mortem examination of the deceased girl.

The medical board is to exhume the body under the supervision of Johi's judicial magistrate Agha Imran Pathan at 11am in Lali Lak graveyard.


Posted by: Fred || 12/05/2019 00:00 || Comments || Link || E-Mail|| [6470 views] Top|| File under: Govt of Pakistan
International-UN-NGOs
Climate derangement syndrome: Academic suggests UN use military to enforce climate agenda
[AMERICANTHINKER] What's the carbon footprint of a military invasion? And where's the army that the U.N. would use to invade a country that emits the CO2 that makes the world greener and greener?

This guy makes me even happier that I ditched academia after getting my Ph.D. and teaching at Harvard. Simon Kent reports for Breitbart:

The United Nations


...where theory meets practice and practice loses...


may resort to military action against states that defy its mandates on global climate action, according to Ole Wæver, a prominent international relations professor at the University of Copenhagen.

In an interview with ABC News in Australia, Professor Wæver cautions that what he sees as "climate inaction" might draw the U.N. into considering other means to ensure its goals are met, even if that leads to global armed conflict.

The totalitarian impulse lurking behind the warmist agenda is clearly visible:

"If there was something that was decided internationally by some more centralised procedure and every country was told 'this is your emission target, it's not negotiable, we can actually take military measures if you don't fulfil it', then you would basically have to get that down the throat of your population, whether they like it or not," he says.

Global dictatorship, justified by a climate hoax. Does it get any more sinister?


Posted by: Fred || 12/05/2019 00:00 || Comments || Link || E-Mail|| [6487 views] Top|| File under:
Olde Tyme Religion
Wanted Indian guru resurfaces to announce new 'cosmic' country
[Aljazeera] An Indian guru facing rape and sexual abuse charges has made headlines after he emerged from hiding and announced the birth of a new cosmic country with its own cabinet and golden passports.


California ?


Swami Nithyananda, a controversial self-styled "godman" with thousands of followers in southern India's Karnataka and Tamil Nadu states, posted a video on his YouTube channel on Wednesday announcing the special project to his followers.

The 41-year-old guru announced that his country is called Kailaasa and is the biggest Hindu nation without boundaries.

"The Hindu nation exists in cosmos," he said in the now-viral video.

Local media reports cited a website allegedly created by the guru with details about his plans for Kailaasa, even as the police and other authorities investigating him for various criminal charges still do not know his whereabouts.

The website shares details of different government departments and agencies in his "country", including homeland security, commerce, treasury, housing, technology and one for enlightened civilisation.

Posted by: Besoeker || 12/05/2019 03:17 || Comments || Link || E-Mail|| [6483 views] Top|| File under:
Who's in the News
40
[untagged]
4
Govt of Iran Proxies
3
Govt of Pakistan
2
Taliban
2
Govt of Iran
1
Commies
1
Hamas
1
Hezbollah
1
Islamic State
1
Moslem Colonists
1
Narcos
1
Pirates
1
Sublime Porte
1
Arab Spring
Bookmark
E-Mail Me
The Classics
The O Club
Rantburg Store
The Bloids
The Never-ending Story
Thugburg
Gulf War I
The Way We Were
Bio
Merry-Go-Blog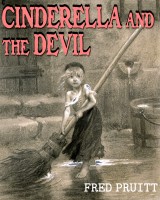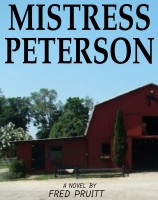 On Sale now!


A multi-volume chronology and reference guide set detailing three years of the Mexican Drug War between 2010 and 2012.

Rantburg.com and borderlandbeat.com correspondent and author Chris Covert presents his first non-fiction work detailing the drug and gang related violence in Mexico.

Chris gives us Mexican press dispatches of drug and gang war violence over three years, presented in a multi volume set intended to chronicle the death, violence and mayhem which has dominated Mexico for six years.
Click here for more information


Meet the Mods
In no particular order...


Steve White
Seafarious
Pappy
lotp
Scooter McGruder
john frum
tu3031
badanov
sherry
ryuge
GolfBravoUSMC
Bright Pebbles
trailing wife
Gloria
Fred
Besoeker
Glenmore
Frank G
3dc
Skidmark
Alaska Paul



Better than the average link...



Rantburg was assembled from recycled algorithms in the United States of America. No trees were destroyed in the production of this weblog. We did hurt some, though. Sorry.
34.239.177.24

Help keep the Burg running! Paypal: