George Zimmerman SUES Trayvon Martin's family for $100MILLION
[OUTLINE] George Zimmerman, the neighborhood watch volunteer who was acquitted in the 2012 fatal shooting of unarmed black teen Trayvon Martin, is suing Martin's family and Florida prosecutors, claiming that they engineered false evidence in the homicide trial.The lawsuit to be filed Wednesday in Polk County Circuit Court seeks $100million in civil damages for defamation, abuse of civil process and conspiracy.

It alleges that the prosecution's key witness in Zimmerman's 2013 murder trial, Rachel Jeantel, was an imposter coached by the family and their lawyers.

The lead defendant in the suit is Sybrina Fulton, Martin's mother. Fulton gained national notoriety as an advocate for social justice and reducing gun violence in the wake of her son's death.

The family's attorney, Ben Crump, is also named as a defendant. He is accused of defamation and attempting to 'deprive Zimmerman of his constitutional and other legal rights'.

Zimmerman is being represented by high-profile conservative legal crusader Larry Klayman, founder of Judicial Watch and Freedom Watch and a former US Department of Justice prosecutor.




Posted by: Fred || 12/05/2019 00:00 || Comments || Link || E-Mail|| [6470 views] Top|| File under:
Home Front: Politix
Battleground Ohio: Investigation Uncovers Hundreds of Illegally Registered Non-Citizen Voters
h/t Instapundit


Ohio Secretary of State Frank LaRose announced on Wednesday that an investigation by his office has uncovered hundreds of illegally registered non-citizen voters, 77 of whom cast ballots in the November 2018 election.

In a letter to Attorney Dave Yost on December 4, LaRose, a Republican, explained, "As a result of our review, my office has identified 277 individuals who registered to vote in Ohio and 77 individuals who cast a ballot in an Ohio election and who appear to be legally present, noncitizens."
Posted by: g(r)omgoru || 12/05/2019 09:30 || Comments || Link || E-Mail|| [6484 views] Top|| File under:
AG Barr Disagrees with IG on Whether Trump Surveillance Justified
[BREITBART] Attorney General William Barr reportedly disagrees with a finding by the forthcoming Department of Justice (DOJ) Inspector General (IG) report that the FBI had sufficient reason to monitor the Trump campaign in 2016.

The FBI conducted surveillance on Trump campaign associates, including foreign policy aide Carter Page, on the basis of suspicions that the campaign might have been colluding with Russia to interfere with the 2016 election.

No evidence of collusion was ever found, though the surveillance continued well after the election, and the fact that the FBI was investigating the Trump campaign over Russia was leaked to Democrats and to the mainstream media.

The IG report is expected to criticize the FBI for the way in which it approached the secret Foreign Intelligence Surveillance Act (FISA) court to obtain a warrant for that surveillance. The FBI partly relied upon the so-called "dossier" prepared by former British spy Remington Christopher Steele for Fusion GPS, an opposition research company being paid by the Crooked Hillary Clinton

...former first lady, former secretary of state, former presidential candidate, Conqueror of Benghazi, Heroine of Tuzla, formerly described by her supporters as the smartest woman in the world, usually described by the rest of us as The Thing That Wouldn't Go Away...
campaign and the Democratic National Committee. Republicans have claimed that the FBI failed to corroborate the unproven allegations in the dossier, and hid its political origins from the FISA court.

But there have been conflicting leaks about what the report, which is set to be released next Monday, will say about misconduct at the FBI. Several individuals have already seen drafts of the report, as they are mentioned in it.

The Washington Post reported Monday evening that IG Michael Horowitz, an

B.O. regime

appointee, had concluded that there was, in fact, sufficient evidence to justify what Barr earlier called "spying" on the campaign.

Barr reportedly disagreed, though a spokesperson for the DOJ dismissed reports of a dispute between Barr and Horowitz: "Rather than speculating, people should read the report for themselves next week," she said.


Posted by: Fred || 12/05/2019 00:36 || Comments || Link || E-Mail|| [6481 views] Top|| File under:
White House, Trump family slam impeachment witness for 'classless' Barron Trump reference
[WASHINGTONTIMES] The White House Wednesday slammed a constitutional scholar for referencing 13-year-old Barron Trump during the House Judiciary Committee's impeachment hearing.

Pamela Karlan, a Stanford law professor, was asked how the powers of a president differ from that of a British king.

Ms. Karlan said kings had virtually unlimited authority while the Constitution limits presidential powers. To illustrate her point, she referenced President Trump's son, Barron.

"The Constitution says there can be no titles of nobility, so while the president can name his son Barron, he can't make him a baron," Ms. Karlan said to laughter and applause in the hearing room.

But the White House wasn't amused. The Trump campaign questioned why the president's son was fodder for the hearing, but not Hunter Biden. President Trump pressing the Ukraine president to probe Hunter Biden's ties to a Ukrainian gas company has been at the center of the impeachment inquiry.

White House press secretary Stephanie Grisham also criticized the comment.

"Classless move by a Democratic 'witness," she said via Twitter. Prof Karlan uses a teenage boy who has nothing to do with this joke of a hearing (and deserves privacy) as a punchline. And what's worse, it's met by laughter in the hearing room. What is being done to this country is no laughing matter."

Later in the hearing, Rep. Matt Gaetz scolded Ms. Karlan for her comment.

"When you make a little joke about the president's 13-year-old son, it does not make you look credible, it makes you look mean," the Florida Republican said.


Posted by: Fred || 12/05/2019 00:33 || Comments || Link || E-Mail|| [6473 views] Top|| File under:
Will The FISA Report Address Whether Christopher Steele Lied To The FBI
[DAILYCALLER] One of the mysteries looming over the FBI's Trump-Russia investigation is whether dossier author Remington Christopher Steele lied to the bureau regarding his contacts with journalists.

Two GOP senators, Chuck Grassley and Lindsey Graham

...soft-spoken senator from South Carolina, former best buddy of John Maverick McCain. Since McCain's demise, Graham has become more outspoken, more Republican and more of a supporter of President Trump. The speech he gave in support of Brett Kavanaugh was downright manly and really cheesed off the Dems...
, referred Steele for investigation in January 2018, but there have been no updates about the status of the probe.

That could change Monday when the Justice Department's inspector general releases a report that will detail the FBI's relationship with Steele.
Posted by: Fred || 12/05/2019 00:27 || Comments || Link || E-Mail|| [6472 views] Top|| File under:
Lisa Page Text to Peter Strzok: 'You get all our oconus lures approved? ;)'
[RedState]
A fascinating article, written by Judicial Watch's Chris Farrell, a former counterintelligence case officer, recently appeared on the Gatestone Institute's website. Just when we thought we could recite every text message ever exchanged between Page and Strzok, along comes a new one. In December 2015, Page wrote to Strzok, "You get all our oconus lures approved? ;)."

Because, believe it or not, the FBI is prohibited from such activities as investigating a major political party's candidate for the presidency, they needed to find an alternative. Farrell explains that their alternative was to "manufacture a foreign counterintelligence (FCI) "threat" that could then be "imported" back into the United States." He writes:


Plausible deniability, the Holy Grail of covert activities, was in reach for the plotters if they could develop an FCI operation outside the continental United States (OCONUS) involving FBI confidential human sources (Halper, Mifsud, others?) that would act as "lures" (intelligence jargon associated with double agent operations) to ensnare Trump associates.

We have evidence of these machinations from December 2015 when FBI lawyer Lisa Page texts to her boyfriend, the now infamous FBI Special Agent Peter Strzok, "You get all our oconus lures approved? ;)."

The coup plot failed, but the chief coup conspirators are free, crisscrossing the country on book tours and appearing as paid contributors to CNN and MSNBC.
Posted by: Snusotle the Lesser4227 || 12/05/2019 00:00 || Comments || Link || E-Mail|| [6486 views] Top|| File under:
Hunter Biden will now have to hand over FIVE YEARS of financial records
[Daily Mail - Where the U.S. Gets its ACCURATE news]

* Hunter Biden will have to turn over five years of financial records in his paternity battle against his baby mama Lunden Roberts, DailyMail.com can disclose

* The son of former VP Joe Biden will have to tell an Arkansas judge exactly how much he made by controversially sitting on the board of a Ukrainian oil company

* Roberts will also have to disclose her financial records, including how much she made in tips as a stripper at the Mpire Club in D.C. where the two met

* Originally Judge Don McSpadden presiding over the court in Batesville, Arkansas, had only asked for three years' records

* On Tuesday, McSpadden sent out a blunt letter to attorneys in the case ‐ including the one that Biden fired minutes before a hearing on Monday

* He gave both Biden, 49, and Roberts, 28, just 10 days to come up with their financial details

* Roberts is demanding Biden pay child support for their 16-month-old child and at least $11k in her attorney fees

Hunter Biden will have to tell the judge in his paternity case exactly how many hundreds of thousands of dollars he made by controversially sitting on the board of an Ukrainian oil company, DailyMail.com can disclose.

And Lunden Roberts, the woman who claims the son of former vice-president Joe Biden is the father of her 16-month-old child will have to reveal how much she made in tips as a stripper at the Mpire Club in Washington, D.C., where the two met.

Originally Judge Don McSpadden, who is presiding over the court in Batesville, Arkansas, had only asked for three years' records.

But now he says he needs five years of records before making a decision on how much the former vice-president's son should pay to support his child.

On Tuesday, McSpadden sent out a blunt letter to attorneys in the case - including the one that Biden fired minutes before a hearing on Monday.

Posted by: Frank G || 12/05/2019 00:00 || Comments || Link || E-Mail|| [6493 views] Top|| File under:
Jonathan Turley's Impeachment Testimony: Democrats Setting Terrible Precedent
[BREITBART] A transcript of Constitutional Law professor Johnathan Turley's testimony before the House Judiciary Committee on impeachment was released ahead of his Wednesday morning appearance.

Turley, slated to be the sole Republican witness, will testify that removing President Trump over allegations of wrongdoing related to Ukraine would a grave mistake.

"If the House proceeds solely on the Ukrainian allegations, this impeachment would stand out among modern impeachments as the shortest proceeding, with the thinnest evidentiary record, and the narrowest grounds ever used to impeach a president," Turley, who teaches at George Washington University Law School, will tell the panel, headed up by chairman Rep. Jerry Nadler (D-NY).

"That does not bode well for future presidents who are working in a country often sharply and, at times, bitterly divided," the professor is slated to add.


Posted by: Fred || 12/05/2019 00:00 || Comments || Link || E-Mail|| [6492 views] Top|| File under:
Democrats Are Watering Down Impeachment into a Mere Recall Effort
[AMERICANTHINKER] Days before Donald Trump
...The man who was so stupid he beat fourteen professional politicians, a former tech CEO, and a brain surgeon for the Republican nomination in 2016, then beat The Smartest Woman in the World in the general election...
was to be sworn in as the 45th president of the United States, Representative The Ageless and Downright Brilliant Comrade Maxine Impeach 45! Waters

...U.S. Representative for California's 43rd congressional district, serving since 1991, a total of 28.01006 years. A member of the Democratic Party, she is the most senior of the twelve black women currently serving in the United States Congress, and a member and former chair of the Congressional Black Caucus. Before becoming a member of Congress she served in the California Assembly, to which she was first elected back when Disco was in flower, in 1976, which would make it 43.00801 years. She has been a politician for virtually all her adult life. If she was a little brighter she'd be a Communist...
called for him to be impeached for dubbing his opponent, "Crooked Hillary" during his campaign. Since name-calling doesn't qualify as high crimes or misdemeanors, the impeachment call fizzled, seen as another crazy Maxine rant. That was a mistake.

Just 19 minutes after President Trump was sworn in, the Washington Post announced, "The Campaign to Impeach President Trump Has Begun," this time for being rich. Every day since, networks breathlessly report new impeachment calls for tweeting, for unspoken words, for being an "inciter" of "hatred." There are 98 reasons to date. In fact, the term "impeach" has been so overused that it's losing its authority. It is seen no longer as a pivotal event in our country's history, but rather just as another political battle.

The Left has effectively recast impeachment as a recall. In a recall, a public official may be removed from office before his term expires, often for any reason or no reason at all.

Conversely, the Constitution specifies that impeachment is only for treason, Bribery, or other high Crimes and Misdemeanors.

Now, I know the Constitution wasn't written for uneducated rubes like me. One needs a law degree, political office, or a spot on cable TV to be qualified to interpret the "real" meaning of the Constitution. Nevertheless, I'll weigh in.

Note the wording: impeachment for "Treason, Bribery, or other high Crimes and Misdemeanors." Thus, evidence of one of the aforementioned conditions (legal jargon inserted for credentialing) must exist to trigger impeachment ‐ in other words, evidence of a crime before, not after the impeachment process.

But lack of cause is not an issue because, as Gerald Ford posited, "an impeachable offense is whatever a majority of the House of Representatives considers it to be at a given moment in history."

No, Gerald, impeachment is a constitutional tool to remove a president who behaves in a manner deleterious to public welfare, not to remove a political enemy.


Posted by: Fred || 12/05/2019 00:00 || Comments || Link || E-Mail|| [6478 views] Top|| File under:
Who's in the News
40
[untagged]
4
Govt of Iran Proxies
3
Govt of Pakistan
2
Taliban
2
Govt of Iran
1
Commies
1
Hamas
1
Hezbollah
1
Islamic State
1
Moslem Colonists
1
Narcos
1
Pirates
1
Sublime Porte
1
Arab Spring
Bookmark
E-Mail Me
The Classics
The O Club
Rantburg Store
The Bloids
The Never-ending Story
Thugburg
Gulf War I
The Way We Were
Bio
Merry-Go-Blog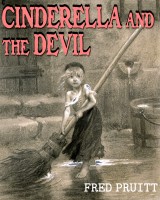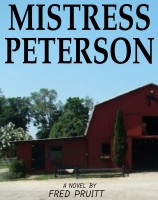 On Sale now!


A multi-volume chronology and reference guide set detailing three years of the Mexican Drug War between 2010 and 2012.

Rantburg.com and borderlandbeat.com correspondent and author Chris Covert presents his first non-fiction work detailing the drug and gang related violence in Mexico.

Chris gives us Mexican press dispatches of drug and gang war violence over three years, presented in a multi volume set intended to chronicle the death, violence and mayhem which has dominated Mexico for six years.
Click here for more information


Meet the Mods
In no particular order...


Steve White
Seafarious
Pappy
lotp
Scooter McGruder
john frum
tu3031
badanov
sherry
ryuge
GolfBravoUSMC
Bright Pebbles
trailing wife
Gloria
Fred
Besoeker
Glenmore
Frank G
3dc
Skidmark
Alaska Paul



Better than the average link...



Rantburg was assembled from recycled algorithms in the United States of America. No trees were destroyed in the production of this weblog. We did hurt some, though. Sorry.
3.227.235.216

Help keep the Burg running! Paypal: