-Lurid Crime Tales-
DOJ watchdog finds FBI omitted details about Steele dossier in FISA renewal applications
[Washington Examiner] The Justice Department watchdog found omissions in renewal applications the FBI submitted to the Foreign Intelligence Surveillance Court seeking warrants to monitor onetime Trump campaign aide Carter Page.

A draft of Inspector General Michael Horowitz's report, due out next week, shows the FBI failed to convey to the court that not all of the information it used from British ex-spy Christopher Steele was entirely reliable, according to the Washington Post.

Steele was an FBI informant enlisted to research then-presidential candidate Donald Trump by Fusion GPS, an opposition research firm that had been hired by the Democratic National Committee and Hillary Clinton's campaign. Steele's Democratic funding, his strong desire for Trump to lose, and the possible flaws with his dossier were not revealed to the court governed by the Foreign Intelligence Surveillance Act.

His dossier on alleged ties between Trump and Russia was used by the FBI to obtain the authority to wiretap Page, an American who had suspicious connections to the Russians. The first warrant application was submitted in October 2016, after which there were three renewals at three-month intervals, including ones in January, April, and June 2017. Page was never charged with wrongdoing, and special counsel Robert Mueller determined in his investigation there was insufficient evidence to establish criminal conspiracy between the Trump campaign and Russia.

FBI agents interviewed one of Steele's subsources and found that Steele's raw intelligence, in need of further verification, was not completely reliable. Horowitz's investigators found the FBI failed to convey this information in the later applications, but according to sources familiar with a draft of the report, the omissions were "apparently" not sufficient enough for the watchdog to conclude the applications should have been rejected.
Posted by: Besoeker || 12/05/2019 02:17 || Comments || Link || E-Mail|| [6486 views] Top|| File under:
FA employed by Delta since 1962, is suing the airline over age discrimination
[MAIL] A 79-year-old air hostess employed by Delta since 1962 is suing the airline after she was fired over a missing carton of milk.

In an exclusive interview with DailyMailTV, Ida Gomez Llanos claims she was the victim of a smear campaign by colleagues envious of her salary and perks, encouraged by managers who wanted to replace her with cheaper, younger staff.

After receiving annual pay rises over her 57-year career, Llanos was earning around $250,000 when she was fired - more than four times the average flight attendant salary of $56,000, according to the Bureau of Labor Statistics.

The Huntington Beach-based flight attendant filed her lawsuit against Delta Airlines this month in a Los Angeles court, claiming she was 'harassed', 'bullied' by colleagues ‐ and that instead of protecting her, bosses wrote her up and eventually fired her.

The 79-year-old told DailyMailTV that after 57 years working for the company, which saw her rise to become the number one flight attendant in LA and rank fifth in the country, her bosses dismissed her for taking a carton of milk off a plane after her line manager gave her permission.

'I couldn't believe it,' Llanos said. 'I've been accused of so many things and none were true.

'I try not to take it personally, but when you get mean about me and start lying, that is a problem.'
Posted by: Besoeker || 12/05/2019 02:08 || Comments || Link || E-Mail|| [6518 views] Top|| File under:
-Land of the Free
Tex-Mex judge temporarily blocks construction of private border wall
[CNN] A Texas judge has temporarily halted the construction of a private wall along the US-Mexico border, delivering a blow to the group that has ardently supported the President Donald Trump's push for additional border barriers.

We Build the Wall, a group founded by an Air Force veteran, kicked off new construction on the Texas border last month in an attempt to showcase its barrier designs and shore up support for Trump's signature issue.

The National Butterfly Center, a 100-acre wild butterfly habitat near the project's location, argued the new construction was "illegal," and asked the court to intervene.

On Tuesday, State District Judge Keno Vasquez, of Hidalgo County, issued a temporary restraining order, halting construction of the wall for the time being.

In the order, Vasquez ruled the National Butterfly Center could face "imminent and irreparable harm" if construction were to proceed.

Javier Peña, a lawyer for the center, said the center felt compelled to take legal action because of the "hateful rhetoric" used by We Build the Wall and the destruction the barriers could cause.

We Build the Wall and the center have been at odds since the group arrived in the region. Brian Kolfage, the founder of We Build the Wall, has posted videos on Twitter calling out the center.

When asked about the order, Kolfage told CNN Tuesday, "More fake news. We haven't heard anything. We have not been served."
Posted by: Besoeker || 12/05/2019 06:09 || Comments || Link || E-Mail|| [6502 views] Top|| File under:
Home Front: Politix
Have the GOP Lights Gone Out in Georgia?
As Rep. Doug Collins, R-Ga., and ranking member of the House Judiciary Committee, valiantly defends President Trump against the deep state coup trying to unseat this duly elected President of the United States, the mind ponders the now lost possibility of a Sen. Collins from Georgia defending President Trump and being an impeachment juror in any Senate trial. Instead we are getting a big business donor whom we are assured has all the boxes checked and an "R" next to their name. You know, someone like a Mitt Romney or a Jeff Flake.

With Collins we would have been assured of a passionate conservative loyal to the Trump vision of draining the swamp. Georgia Gov. Brian Kemp, whom President Trump campaigned for and helped to victory over Stacey Abrams in a contested election, has paid back Trump with the appointment of Kelly Loeffler, not Collins as Trump preferred, to fill the seat of Sen. Johnny Issakson, who is leaving the Senate for medical reasons:

n August 2018 Intercontinental Exchange announced it was forming the new company Bakkt,[43] which is intended to leverage Microsoft online servers to manage digital assets. Bakkt was said to be working with Boston Consulting Group (BCG), Microsoft, Starbucks, and others to create a software platform. The Bakkt ecosystem is expected to include federally regulated markets and warehousing along with merchant and consumer applications. Its first use cases will be for trading and conversion of Bitcoin (BTC) versus fiat currencies. Kelly Loeffler is Bakkt's CEO.
And when Bitcoin scam blows up?
Posted by: g(r)omgoru || 12/05/2019 05:50 || Comments || Link || E-Mail|| [6471 views] Top|| File under:
House Hears Testimony From Renowned, Unbiased Legal Scholar Hillga Clintonheimer
[Babylon Bee] WASHINGTON, D.C.‐In an effort to prove that impeachment is constitutionally sound and definitely not a politically motivated circus performance, Rep. Jerrold Nadler called on his final witness of the day: renowned legal scholar Hillga Clintonheimmer.

Dr. Clintonheimmer teaches at Lund University in Sweden. The legal scholar was flown out by the Judiciary Committee to give her expert testimony this morning as impeachment hearings resumed.

"This Donald Trump of yours, yah, he is very corrupt, yah, and you should impeach him, yah?" she began, drawing applause from the Democrats on the panel. "He is, how you Americans say, very bad man, ya?"

"I think we've heard enough. It's clear from the testimony of this legal expert that we should impeach. All in favor?" Nadler said. But just then, Clintonheimmer stood up to go, and her vaguely European-looking scarf fell from her head, revealing that the woman was actually Hillary Clinton in disguise.

"You'll never take me alive!" she cried, pulling a revolver from her purse and pointing it frantically out of the room as she backed away slowly. She broke into a run and dove into a waiting SUV, which narrowly escaped congressional security staff.

Clinton previously found herself in hot water after posing as White House janitor Hillarita Clintonez.


Posted by: Besoeker || 12/05/2019 02:31 || Comments || Link || E-Mail|| [6468 views] Top|| File under:
The Democrats' Massive Impeachment Fail
It's Kurt

Well, the gibbering, babbling left wanted an impeachment, and now they're getting it good and hard. To the surprise of no one who isn't a blue city pol, a media hack, or an insufferable Fredocon sissy, the American people are not particularly impressed by the genius idea of replacing our president a year before an election because he allegedly expressed curiosity about why the coke-sniffing, stripper-impregnating, dead brother's wife-trifling, Navy-rejected loser son of Vice President Gropey O'Definitelynotsenile scored a $50K+ a month gig on a Ukrainian gas board. And it's just dawning on some of them they maybe this impeachment brainstorm was not the bestest idea there ever was.

They think the optics of the Schiff hearings were great. They weren't great. Yeah, let's get a bunch of Deep State suits to come in and explain how the guy we elected to shake up the foreign policy elite's decades of utter failure is bad because he is shaking up the foreign policy elite's decades of utter failure. And then you have That's Lieutenant Colonel Bratwurst ‐ if you've been in uniform, you know there's one of those guys in every unit, and the wise commander has him off inventorying combat boots at the CIF, where he can't provoke the troops to hang him by his skivvies from the flag pole out in front of Division HQ. You look at this parade of smug, over-credentialed bureaucrats with delusions of competence and a track record of screw-ups and, to cite the popular meme, you realize that Trump was elected to fire people like them.

Maybe you hear it in the Beltway, but you don't hear normal people out in America demanding, "Let these people rule over us unimpeded by our electoral choices!" After all, these are the same people who think your kid ought to die defending the Turkish-Syrian border but tell you it's a crime against humanity to defend our own border with Cartelistan.

...Let's leave aside the fact that simple math makes this entire exercise as futile as a Weekly Standard writer staffer's Valentine's Day. Their eventual humiliation is assured in the Senate unless and until they get 20 Republicans to commit ritual suicide over Trump pointing out the manifest corruption of Touchy J and Lil' Crackpipe.

And they aren't getting 20 GOP votes in the Senate. Igloo Maverick Lisa Murkowski, maybe, but they probably won't even get Mitt Romney. At the end of the day, he'll submit. He wet himself when Candy Crowley rebuked him. Do you think he'd dare stand up to the Murder Turtle?

...This is going to end badly, hilariously badly, and everyone seems to know it except the Democratic leaders like Schiff and now the Nadd, who are driving full speed into the brick wall (Pelosi knows, which is why she's right behind them, every step of the way). It's like the proverbial dog who chases the car and then wonders what to do when he finally catches it ‐ just before the car backs up and runs him over.

Posted by: g(r)omgoru || 12/05/2019 01:49 || Comments || Link || E-Mail|| [6475 views] Top|| File under:
Governmental Subversion: Will America Go the Way of the Banana Republic?
[American Thinker] Who would have ever thought the United States could lose its way and find itself on a slippery slope to becoming a banana republic in which political power is typically determined by coups rather than elections? But it appears that many in the Democrat Party are willing to go down this road and risk the nation's continuity and stability in a desperate effort to regain power and control.

Since there is simply no greater crime against the United States, its Constitution and its people than subverting the government that is duly elected by the people, Americans need to clearly remind Washington that the legitimacy of our government comes exclusively from the people.

Think about it... why should Democrats in Congress be ignoring their legislative responsibilities, and wasting their time and the nation's scarce resources with impeachment proceedings less than a year away from the next presidential election on November 3, 2020? And why would Democrats think impeachment a wise course to follow, particularly after putting the country through nearly two years of the Mueller investigation -- which proved to be a hoax?

What many are now realizing is that Democrat Party leadership has lost its bearings by surrendering control to the extreme left -- an amalgam of pro-Islamic and Marxist views as represented by the so-called "squad." The impeachment effort is not just an attack against Donald Trump; it's also meant to dishearten and disenfranchise nearly half the country who voted for him.

The American Republic established by the Constitution provided for a more stable system of government based on honoring the results of scheduled elections than the parliamentary form of democracy, where politics and a no-confidence vote could bring a government down and require a new one to be formed on an unscheduled basis. Relative political stability and continuity of the American Republic has been the chief contributing factor to the nation's civility, as well as its meteoric economic rise over the last 240 years.
Posted by: Besoeker || 12/05/2019 01:54 || Comments || Link || E-Mail|| [6488 views] Top|| File under:
Dem Presidential Andrew Yang on Impeachment: 'This Is Going to Be a Loser'
[Free Beacon] Democratic presidential candidate Andrew Yang on Wednesday said attacks on President Donald Trump have been ineffective and may ultimately increase his reelection chances.

"It seems like all we can do is throw ineffective rocks at Donald Trump, and then it ends up leading unfortunately toward his reelection," Yang said during an interview on Rolling Stone's podcast "Useful Idiots."

As the impeachment inquiry continues in the House of Representatives, Yang has staked out a different position from many in his party.

"I'm pro-impeachment, but this is going to be a loser," Yang said.

"You need literally dozens of Republican senators to switch sides when the trial starts, which we've gotten zero indication is going to happen," he said.

Yang argued the media's focus on Trump only helps the president and that Democrats are wasting time when they should be focused on "creating a positive vision" that will excite Americans.

"If all that happens is all of the Democrats are talking about impeachment that fails, then it seems like there is no vision," Yang said.
Posted by: Besoeker || 12/05/2019 01:47 || Comments || Link || E-Mail|| [6478 views] Top|| File under:
Home Front: Culture Wars
Male Transjacking Will Ultimately End Women's Sports
[Federalist] This Friday, the top four NCAA Division III women's soccer teams face off in the national semifinals. One of the final four teams' goalkeepers, Isa Berardo, is a male transgender playing as a female for Pomona-Pitzer Colleges.

Not surprisingly, the male goalie has dominated the field against opposing female players, giving his own a chance to win the national championship thanks to his physical advantages in a key position. This is increasingly happening throughout women's sports, at all levels from elementary school through professional competitions. It's creating not equality, but inequality.

In 2016, Therese Johaug, a Norwegian three-time Olympic cross-country skiing champion, received an 18-month suspension from the sport she loved after it was discovered that the team-approved lip balm she was using to treat her badly sunburned lips contained a performance-enhancing steroid.

A devastated Johaug lamented, "I feel I did everything right. I went to an expert who gave me the ointment, and I asked him if the cream was on a doping list. The answer I got was 'no.'"

But the powers that be were undeterred from their well-established hard line of fairness, and Johaug was forced to watch the 2018 winter Olympics from the sidelines.

It's an unfortunate set of circumstances that raises the question: If chemicals from a necessary, medicated lip balm can be construed as such an unjust physical advantage, how on Earth can athletic authorities continue to turn a blind eye to the litany of physical advantages the transgender men increasingly competing in women's sports so obviously possess in their male bodies?
Posted by: Besoeker || 12/05/2019 03:44 || Comments || Link || E-Mail|| [6480 views] Top|| File under:
Who's in the News
40
[untagged]
4
Govt of Iran Proxies
3
Govt of Pakistan
2
Taliban
2
Govt of Iran
1
Commies
1
Hamas
1
Hezbollah
1
Islamic State
1
Moslem Colonists
1
Narcos
1
Pirates
1
Sublime Porte
1
Arab Spring
Bookmark
E-Mail Me
The Classics
The O Club
Rantburg Store
The Bloids
The Never-ending Story
Thugburg
Gulf War I
The Way We Were
Bio
Merry-Go-Blog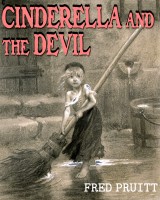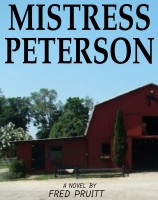 On Sale now!


A multi-volume chronology and reference guide set detailing three years of the Mexican Drug War between 2010 and 2012.

Rantburg.com and borderlandbeat.com correspondent and author Chris Covert presents his first non-fiction work detailing the drug and gang related violence in Mexico.

Chris gives us Mexican press dispatches of drug and gang war violence over three years, presented in a multi volume set intended to chronicle the death, violence and mayhem which has dominated Mexico for six years.
Click here for more information


Meet the Mods
In no particular order...


Steve White
Seafarious
Pappy
lotp
Scooter McGruder
john frum
tu3031
badanov
sherry
ryuge
GolfBravoUSMC
Bright Pebbles
trailing wife
Gloria
Fred
Besoeker
Glenmore
Frank G
3dc
Skidmark
Alaska Paul



Better than the average link...



Rantburg was assembled from recycled algorithms in the United States of America. No trees were destroyed in the production of this weblog. We did hurt some, though. Sorry.
3.236.253.192

Help keep the Burg running! Paypal: