-Short Attention Span Theater-
Shocking findings:Guys Reveal Sexual Interest in Gal Pals
Can men and women be "just friends?" A new study suggests the answer is yes — but guys may be more attracted to their gal friends than vice versa.

Men report more sexual interest in their female friends than their female friends do in them, and men are also more likely than women to overestimate how romantically interested their friends are in them. In most cases, sexual attraction within a friendship is seen as more of a burden than a benefit, the study finds.

"I think men and women do want to be friends, they do want to engage in platonic friendships," said study researcher April Bleske-Rechek, a psychologist at the University of Wisconsin, Eau Claire. "But the data I've been collecting suggests that attractions can get in the way."
Posted by: Bravia || 05/08/2012 06:50 || Comments || Link || E-Mail|| [6465 views] Top|| File under:
Africa North
Algeria campaign wraps up amid voter indifference
[Daily Nation (Kenya)] Algeria's parties prepared their final rallies ahead of the May 10 legislative polls Sunday, after the Arab Spring sweeping the region failed to bring new faces to the campaign and spark the electorate.

President Abdelaziz
Bouteflika's


... 10th president of Algeria. He was elected in 1999 and is currently on his third term, which is probably why Algerians are ready to dump him...


camp defended a package of cautious reforms initiated to contain revolutionary contagion, while the main Islamist alliance hoped to benefit from their counterparts' gains in the region.

As the three-week campaign wrapped up, the North African country's 21.6 million voters seemed underwhelmed by the choice of 44 parties.

Except for billboards plastered with ripped campaign posters, there were few signs in the streets of Algiers of the imminence of a vote Bouteflika has billed as "the dawn of a new era".

The country's top-selling daily Echorouk carried a front-page picture of a deserted street corner littered with campaign leaflets and this headline: "Everyone was there... except the citizens."

Algeria's leading French-language newspaper El Watan splashed a huge picture and headline on its front page, but it was on the French election, relegating the Algerian polls to page 5.

In the daily Liberte, Algeria's top cartoonist Dilem depicted one man asking another as they walked past the campaign posters for the May 10 vote: "So, who do you support, Sarko or Hollande?"
Posted by: Fred || 05/08/2012 00:00 || Comments || Link || E-Mail|| [6466 views] Top|| File under:
Africa Subsaharan
Niger is worst place to be mother
The African nation of Niger has ousted Afghanistan as the worst place in the world to be a mother, largely due to hunger, according to an annual report out Tuesday by Save the Children.

In contrast, Norway is the best according to the group's "Best and Worst Places to Be a Mom" ranking which compares 165 countries in terms of maternal health, education, economic status and children's health and nutrition.

The report, which this year focuses on nutrition particularly from the time a woman gets pregnant until the child is two, said that malnutrition is an underlying cause of 2.6 million child deaths worldwide each year.

"Millions more children survive, but suffer lifelong physical and cognitive impairments because they did not get the nutrients they needed early in their lives when their growing bodies and minds were most vulnerable," it said.

After Niger, the next worst countries were listed as Afghanistan -- which held the lowest spot for two years -- Yemen, Guinea-Bissau, Mali, Eritrea, Chad, Sudan, South Sudan and the Democratic Republic of Congo.

"Of the 10 countries at the bottom of Save the Children's annual index, seven are in the midst of a food crisis," it said.

"Niger, in bottom place, is currently in the grip of a worsening hunger situation, threatening the lives of a million children."

The top countries after Norway were Iceland, Sweden, New Zealand, Denmark, Finland, Australia, Belgium, Ireland, The Netherlands and Britain.

The United States ranked 25th, up from last year's 31st place but still below most wealthy nations.

"A woman in the US is more than seven times as likely to die of a pregnancy-related cause in her lifetime than a woman in Italy or Ireland," said Carolyn Miles, president and chief executive officer of Save the Children.
Posted by: tipper || 05/08/2012 12:36 || Comments || Link || E-Mail|| [6465 views] Top|| File under:
Caribbean-Latin America
Mexican Presidential Poll, May 8th

For a map, click here

By Chris Covert
Rantburg.com

With less than seven weeks remaining in the campaign for Mexican president of the republic, the race amongst the three top candidate has slightly tightened, according to data supplied by the Milenio news daily.

Not counting undecided voters, Partido Revolucionario Institucional (PRI) presidential candidate Enrique Pena Nieto still maintains a commanding lead over his nearest rival Partido Accion Nacional (PAN) presidential candidate Josefina Vazquez Mota with 46.9 percent of voters against 27 percent for Vazquez Mota.

Leftist candidate Andres Manuel Lopez Obrador also raised his position, tightening the margin between himself and Vazquez Mota with 24.3 percent.

When taking into account undecided voters, Vazquez Mota is less than 15 percentage points away from Pena Nieto with 35.8 percent to 20.7 percent. Lopez Obrador trails slightly at 18.5 percent.

Frontrunner Pena Nieto has to be worried at this point. The second largest block of voters are still undecided voters with 23.6 percent, slightly smaller than a week ago, but still indicative that voters may not make their final decision until they are queued up to vote July 1st.

Even so, Vazquez Mota protested last week that PAN polls show her within ten percentage points of Pena Nieto. Recent history has shown that PAN polling is more accurate than public polls, the most relevant example being the Michoacan gubernatorial race last November where PRI's margin of victory was much thinner than predicted.

The tightening of the race between Pena Nieto and Vazquez Mota may well be the result of a lessening of enthusiasm for the PRI candidate and the combined efforts of PAN's star line up, which includes PAN president Gustavo Madero and former finance minister Ernesto Cordero. Both were featured in different campaign events last week, trying to draw distinctions between the two parties and laying out the case for a third term for PAN politicians.

The case for management of the Mexican economy with a PAN leader at the helm is compelling, given that PRI governors, including Pena Nieto have demonstrated a dreadfully poor sense of public resource stewardship, especially in the light of the recent Coahuila debt scandal. That scandal has resulted in several convictions and several former Coahuila state employees becoming fugitives from justice.

Oddly, the one politician not included among those regarded as complicit in the scandal was former Coauila governor and PRI president Humberto Moreira Valdes, who is currently in Texas, it is said, working to get a master's degree.

As this writer has quipped in the past, a master's in public finance for Moreira can be ruled out.

Chris Covert writes Mexican Drug War and national political news for Rantburg.com
Posted by: badanov || 05/08/2012 00:00 || Comments || Link || E-Mail|| [6466 views] Top|| File under:
Mexican Political Notebook: May 8th

For a map click here

By Chris Covert
Rantburg.com

Pretty much the entire week was the lead in for Sunday's presidential debate among the four candidates as the campaign visits stopped and candidates prepared.

Three of the four candidates have trailed Partido Revolucionario Institucional (PRI) frontrunner Enrique Pena Nieto by double digits since last week, according to polling data supplied by Milenio news daily.

But not all was going swimmingly for Pena Nieto. There are signs that enthusiasm for his candidacy is starting to wane. A news article by El Imparcial news daily showed a photo of a Day of the Child rally April 30th in Distrito Federal where empty seats could be seen were inside the tent holding the campaign event. This is an area where enthusiasm for Pena Nieto should be the highest.

The caveat is that Sonora state, home of El Imparcial, is a Partido Accion Nacional (PAN) state with PAN governor Guillermo Padres Elias presiding, and is likely to accentuate travails by PRI politicians. Even so, the empty events with all the undecided voters should be a worrying trend for Pena Nieto.

PAN presidential candidate Josefina Vazquez Mota ran into some difficulty as well during Day of the Child celebrations, when she tried to visit a children's hospital in Distrito Federal. A story in El Diario de Coahuila news daily related the complaints of a retired electrician where security concerns for Vazquez Mota's visit disrupted the hospital's normal functioning.

To the daily's credit, the retiree was identified as a member of the pro Partido Revolucion Democratica (PRD) Sindicato Mexicano de Electricistas (SME) or electrician's union. Andres Manuel Lopez Obrador's leftist coalition is headed up by the PRD.

A 12 minute scuffle broke out at Mexico City's Hotel Hilton Alameda where Lopez Obrador appeared at a campaign event on behalf of Miguel Angel Mancera, PRD candidate for president of Distrito Federal. Lopez Orbador was to give a talk about his redorm proposals concerning PEMEX, the Mexican government-owned oil company.

A man identifying himself as a reporter for a San Antonio,Texas media outlet, Rodolfo Macias, began screaming at Lopez Obrador, complaining about former PRI president Carlos Salinas de Gortari.

The reference to Salinas de Gortari is significant because he was elected president of the republic in 1988, the same year that then-PRI president of Tabasco state Lopez Orbador resigned to start the PRD.

Apparently the shouting match last 12 minutes as Lopez Obrador supporters tried to move Macias out of the event, when Lopez Obrador's bodyguards finally appeared.

Meanwhile, last Wednesday Vazquez Mota announced that according to internal polling she was within 10 percentage points of Pena Nieto, not 20 points as most polls were showing.

Vazquez Mota has a point. During the Michoacan gubernatorial elections, PAN president Gustavo Madero Munoz continued to tell media outlets that the polls were much, much closer than were actually reported, and as it turned out, while PAN failed to capture Michoacan, the margin of victory for PRI candidate Fausto Vallejo was about 42,000 votes, well below what PRI and its media allies had said at the time would be razor thin.

PAN politician and former finance minister under Mexican president Felipe Calderon, Ernesto Cordero gave a presentation last Wednesday that was tweeted by AnimalPolitico.com in which he put forth the case for PAN candidate Vazquez Mota and a return to Los Pinos for PAN.

Cordero's case rested primarily on economics. He told the audience of journalists that PRI's portrayal of PAN economic policies as hurting average Mexicans was not true.

For example, he told the gathering that the percentage of Mexicans in dire poverty went from 15 percent to five percent under PAN government. He also said that accumulated inflation in the 1980s under successive PRI administrations was 15,000 percent, while under PAN it was 55 percent. And as for reforms, he complained that PRI's strategy in the last two years has been to obstruct reforms in the PRI-controlled Chamber of Deputies for baldly political reasons, allowing PRI to claim lack of progress that they themselves were causing.

He also criticized PRI for its failure to deal effectively with criticism, stating that PAN deals with it as helpful advice to improving society, but PRI does not.

One reporter helpfully asked Cordero if he knew the prices of common items such as the costs of a ride on the Mexico City subway and of a kilogram of tortillas. Unlike the other three main candidate, he said he knew but would not tell the reporter.

That exchange impelled this writer to tweet Animal Politico if they had treated the PRI the same as Cordero and PAN. I did not get a reply.

Lastly, the time just prior to the debates, PAN received the news that spot ads linking PRI to disgraced former PRI president Humberto Moreria Valdes and his Coahuila state former tax collector and federal fugitive, Javier Villarreal Hernendez would not be permitted by the Instituto Federal Electoral (IFE).

Instead, PAN politicians in Coahuila held at least one "mega-debt" rally to bring focus on the issue of massive debt contracted by states run by PRI governors, including Pena Nieto's home state of Mexico.

Chris Covert writes Mexican Drug War and national political news for Rantburg.com.
Posted by: badanov || 05/08/2012 00:00 || Comments || Link || E-Mail|| [6463 views] Top|| File under:
Venezuela's President Chavez on wheelchair due to femur fracture: Report
[Iran Press TV] A Venezuelan journalist says
His Excellency President-for-Life, Caudillo of the Bolivarians Hugo Chavez has been forced to use a wheelchair due to severe pain caused by a fracture in his femur and his spreading cancer.

The pro-opposition Venezuelan columnist and radio talk-show host, Nelson Bocaranda, reported this week that Chavez got a fracture in his femur during his radiotherapy in Cuba.


Bone metastasis. That weakened the bone. Weaker still with radiation. It happens. Hurts like hell...

Spending most of the last six weeks in the Cuban capital of Havana for radiotherapy treatment, Chavez has only been seen live in public once since mid-April.

"Everyone around him knows that tough times are coming," said Bocaranda.

US-based Venezuelan Doctor Jose Marquina, who reportedly has access to Chavez's medical records, has also claimed that Chavez's "incurable disease is a very aggressive cancer that is progressing very quickly."
Posted by: Fred || 05/08/2012 00:00 || Comments || Link || E-Mail|| [6471 views] Top|| File under: Commies
Caucasus/Russia/Central Asia
Putin nominates Medvedev for Pm position
[Iran Press TV] Russia's newly sworn-in President Vladimir Putin

...Second President of the Russian Federation and the first to remain sober. Because of constitutionally mandated term limits he is the current Prime Minister of Russia. His sock puppet, Dmitry Medvedev, was installed in the 2008 presidential elections. Putin is credited with bringing political stability and re-establishing something like the rule of law. During his eight years in office Russia's economy bounced back from crisis, seeing GDP increase, poverty decrease and average monthly salaries increase. During his presidency Putin passed into law a series of fundamental reforms, including a flat income tax of 13%, a reduced profits tax, and new land and legal codes. Under Putin, a new group of business magnates controlling significant swathes of Russia's economy has emerged, all of whom have close personal ties to Putin. The old bunch, without close personal ties to Putin, are in jail or in exile...
has submitted a bill to the State Duma, nominating Dmitry Medvedev as the new prime minister under a job swap agreement announced last year.

Posted by: Fred || 05/08/2012 00:00 || Comments || Link || E-Mail|| [6461 views] Top|| File under:
India-Pakistan
India's Supreme Court orders Hajj subsidy cut
India's Supreme Court has barred the government from giving subsidies to Muslim pilgrims going on the Hajj.

The court said the policy was "best done away with" and told the authorities to gradually reduce the subsidy and abolish it in 10 years.

The court also said that the government's "goodwill delegation" to Mecca must not exceed two members. It currently has 30 people.

India provides billions of rupees every year to people going on the Hajj.
Posted by: John Frum || 05/08/2012 15:48 || Comments || Link || E-Mail|| [6469 views] Top|| File under:
A woman gets her nose back after 32 years
[Dawn]
Allah Rakhi is getting used to breathing through her nose and wearing her new look.

For 32 years, she has been breathing through her mouth. From the age of 19 when her husband cut her nose with a shaving razor, Allah Rakhi wore a two-by-two-inch bandage around it, just like a pirate who wears a patch around his damaged eye.

"I never imagined something so heinous could ever happen to me. I never thought he would ever hurt me so badly," said Allah Rakhi, who now looks everyone in the eyes as she passes by people in the streets and no longer covers her face with a shawl.

Feeling her ribcage on the right, the 51-year old simpleton explained how her surgeon took a tiny piece of her rib and some skin from her forehead to make her a new nose -- that is almost as good as if she had never lost it. She does, however, need one or two more surgeries so that doctors can refine it.

"It's a miracle," said Allah Rakhi, her eyes filling up with tears. Married off as young as 13 in 1974 and with a little boy and a girl six years later, her husband used to beat her black and blue, she said bowing to show a scar in the centre of her head where he had given her 18 stitches.

He needed a reason -- it could be anything -- and he would reach for whatever he could grab to hit me with," said Allah Rakhi adding how he would also threaten to turn her out. "As I left him one afternoon in 1980 for my parents' home, he stopped me in the street, held me down to the ground, cut my nose and slashed my right ankle that he almost severed.

"For six years I could not walk without a stick," she said explaining how in the beginning she used to hide her face from her own son who was then only knee high.

Even then she wanted to return home because the thought of being away from her children hurt her more. Her husband was out of the jail after six months. A year after when he knew he was off the hook, Allah Rakhi was divorced. A bus driver married her with whom she lived for many happy years and saw her two children married off. She lost him to a road accident eight years ago.

Three years ago, Acid Survivors Foundation (ASF) that usually helps burn victims took her in as special case. Incharge of nursing care and rehabilitation unit, Balqees Shehzad has been by her side since then. But later some top plastic surgeons of the country declined to operate her because they were either unwilling to do charity work or feared contracting Hepatitis C that she had.

"But then she met Dr Hamid Hassan who is a Burn and Reconstructive Surgeon at the Benazir Bhutto


... 11th Prime Minister of Pakistain in two non-consecutive terms from 1988 until 1990 and 1993 until 1996. She was the daughter of Zulfikar Ali Bhutto, founder of the Pakistain People's Party, who was murdered at the instigation of General Ayub Khan. She was murdered in her turn by person or persons unknown while campaigning in late 2007. Suspects include, to note just a few, Baitullah Mehsud, General Pervez Musharraf, the ISI, al-Qaeda in Pakistain, and her husband, Asif Ali Zardari, who shows remarkably little curiosity about who done her in...


Hospital Rawalpindi. He put Allah Rakhi on top of his patients' waiting list and went on with operating her. After two surgeries (one in March and the other in April this year), the second one lasting seven hours, Allah Rakhi could look in the mirror without feeling bad," said Balqees Shehzad.

"This was not the first time such a case had come to us. But she certainly was one of the worst victims with cut noses. There was nothing in place of her nose and she was also a Hepatitis C patient.

"We will refine the nose further as soon as she is ready for the next operation," said Dr Hamid Hassan who has been affiliated with the ASF since 2007 and has conducted (with his team) 340 surgeries on burn victims besides arranging camps for such patients every year -- all without charging a single penny.

Allah Rakhi is one of the innumerable victims of this centuries-old brutal practice against the women of lower socio-economic strata in the region.

Allah Rakhi's son, now in his mid 30s with children of his own, took her back home in Gujranwala where she takes joy to see her grandchildren run around.

Posted by: Fred || 05/08/2012 00:00 || Comments || Link || E-Mail|| [6465 views] Top|| File under:
Syria-Lebanon-Iran
Baalbek Priest Kidnapped after 'Baptizing Muslim Girl'
[An Nahar] Unknown individuals on Monday kidnapped the pastor of Baalbek's Our Lady of Good Help Church, Father Walid Gharious, aka Father Elias Maroun Gharious, on the Baalbek road near the intersection leading to the town of al-Ansar, state-run National News Agency reported.

The priest was driving his Toyota Avanza when the abductors who were in two silver- and black-colored Grand Cherokee SUVs intercepted him, NNA said.

The abductors whisked Gharious away to an unknown destination and left his car behind, the agency added.

"Security forces are pursuing the kidnappers after unveiling threads related to the kidnap operation," said NNA.

Citing preliminary information, the agency said the priest was kidnapped for "baptizing a

Mohammedan

girl who had

decamped

her family home."

Later on Monday, NNA reported that the priest was released, without elaborating.

For its part, LBC television said Gharious was handed over to Hizbullah official Sheikh Mohammed Yazbek following his release.

Meanwhile,


...back at the Senate, Odius Sepulcher called for war against the Visigoths...


Archbishop of Baalbek-Deir al-Ahmar Semaan Atallah issued a statement confirming that the priest had been kidnapped, noting that he and Gharious were not aware of the girl's whereabouts.

"The girl had said she was physically and psychologically tortured by her father for converting to Christianity three years ago, although she is a 24-year-old adult," said Atallah in his statement.

"I have received an unconfirmed report that she had recently

decamped

to an unknown destination after her father forced her to marry someone," the archbishop added.

"Last Wednesday, unknown assailants fired gunshots at the house of a priest from the Kairouz family in the town of Nabha, and the a similar incident occurred on Sunday before the start of the municipal elections when shots were fired at the Our Lady Church in Nabha, and we have conducted intensive contacts with the relevant parties in the area in order to settle the situations," Atallah said in the statement.

Posted by: Fred || 05/08/2012 00:00 || Comments || Link || E-Mail|| [6465 views] Top|| File under: Global Jihad
Who's in the News
45
[untagged]
4
al-Qaeda in Arabia
3
al-Shabaab
3
Taliban
2
TTP
2
al-Qaeda
2
al-Qaeda in Pakistan
2
Global Jihad
2
Govt of Pakistan
2
Govt of Syria
1
Arab Spring
1
al-Qaeda in North Africa
1
Jamaat-e-Islami
1
Boko Haram
1
Commies
1
Jemaah Islamiyah
Bookmark
E-Mail Me
The Classics
The O Club
Rantburg Store
The Bloids
The Never-ending Story
Thugburg
Gulf War I
The Way We Were
Bio
Merry-Go-Blog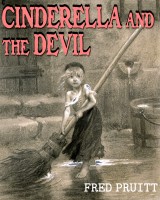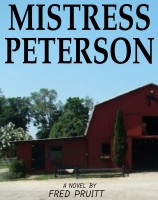 On Sale now!


A multi-volume chronology and reference guide set detailing three years of the Mexican Drug War between 2010 and 2012.

Rantburg.com and borderlandbeat.com correspondent and author Chris Covert presents his first non-fiction work detailing the drug and gang related violence in Mexico.

Chris gives us Mexican press dispatches of drug and gang war violence over three years, presented in a multi volume set intended to chronicle the death, violence and mayhem which has dominated Mexico for six years.
Click here for more information


Meet the Mods
In no particular order...


Steve White
Seafarious
Pappy
lotp
Scooter McGruder
john frum
tu3031
badanov
sherry
ryuge
GolfBravoUSMC
Bright Pebbles
trailing wife
Gloria
Fred
Besoeker
Glenmore
Frank G
3dc
Skidmark
Alaska Paul



Better than the average link...



Rantburg was assembled from recycled algorithms in the United States of America. No trees were destroyed in the production of this weblog. We did hurt some, though. Sorry.
34.239.179.228

Help keep the Burg running! Paypal: