Afghanistan
Man in Afghan army uniform kills NATO soldier
KABUL: An attacker wearing an Afghan army uniform opened fire on international troops on Sunday, killing one, NATO said. Coalition forces returned fire and killed the attacker.

The alliance did not provide more details, saying an investigation was under way. It also did not disclose the nationality of the service member killed. NATO usually waits for member nations to provide those details.

The shooting was the latest in a string of attacks against US and other foreign forces by their Afghan partners or assailants posing as them. Such attacks have raised the level of mistrust and ill will between the US-led coalition and its Afghan counterparts and drawn concern about the readiness of government forces to take over their own security ahead of the 2014 deadline for the withdrawal of foreign combat troops.

The insider threat to foreigners trying to mentor and strengthen Afghan security forces has existed for years but has grown more deadly. The US-led coalition routinely reports each time an American or other foreign soldier is killed by an Afghan in uniform, but the military is under-reporting the number of overall attacks. It doesn't report the wounding of troops who were attacked alongside those who were killed.

US officials say that in most cases the Afghans who turn their guns on their allies are motivated not by sympathy for Taliban or on orders from insurgents, but rather act as a result of personal grievances against the coalition.

Also on Sunday, a NATO service member was killed by a bomb in eastern Afghanistan. The coalition initially said three service members were killed in the attack, but later corrected its statement.

So far this month, seven coalition members have died in Afghanistan, bringing the year's toll to 139.
Posted by: Steve White || 05/07/2012 00:00 || Comments || Link || E-Mail|| [6461 views] Top|| File under:
Arabia
Yemen to deport two Belgian terror suspects
SANAA: Two Belgian nationals could be deported from Yemen after being detained last month on suspicion of involvement in terrorism, a Yemeni security official and Belgium's Foreign Ministry said yesterday.

The Yemeni official identified the men as Ebrahim Bali and Ezzeddine Tuhairi, Belgians of Arab descent,


Are those names Flemish or Walloon?

and said they were detained on April 13 at Sanaa's airport as they tried to enter the country.

"They were arrested on suspicion of planned terrorist activities in Yemen. We are in a process of negotiation with the Belgian government. We expect them to be deported...within days," the official said. A Belgian Foreign Ministry spokesman confirmed the two men were being held over suspected involvement in "terrorist" activity, and said Brussels was seeking consular access to them.


Instead of deporting them, you could try them. Just saying...
Posted by: Steve White || 05/07/2012 00:00 || Comments || Link || E-Mail|| [6461 views] Top|| File under:
Airstrike kills Al Qaeda leader wanted in USS Cole bombing
SANAA, YEMEN – An airstrike Sunday killed a top Al Qaeda leader on the FBI's most wanted list for his role in the 2000 bombing of the USS Cole warship, Yemeni officials said. The airstrike resembled earlier U.S. drone attacks, but the U.S. did not immediately confirm it.


Accordion Lady is here to warm up the crowd; Fat Lady will make her appearance when we get official US confirmation, DNA testing and/or a severed head...

Fahd al-Quso was drone zapped hit by a missile as he stepped out of his vehicle, along with another Al Qaeda operative in the southern Shabwa province, Yemeni military officials said.

Al-Quso, 37, was on the FBI's most wanted list, with a $5 million reward for information leading to his capture. He was indicted in the U.S. for his role in the 2000 bombing in the USS Cole in Aden, Yemen, in which 17 American sailors were killed and 39 injured.

He served more than five years in a Yemeni prison for his role in the attack and was released in 2007. He briefly escaped prison in 2003 but later turned himself in to serve the rest of his sentence.


And after his release he went back to his old ways. Which he won't do anymore...

A telephone text message claiming to be from Al Qaeda media arm confirmed al-Quso was killed in the strike.

Al-Quso was also one of the most senior Al Qaeda leaders publicly linked to the 2009 Christmas airliner attack. He has allegedly met with the suspected bomber Umar Farouk Abdulmutallab in Yemen before he left on his way to execute his failed bombing over Detroit.

In December 2010, al-Quso was designated a global terrorist by the State Department, an indication that his role in Al Qaeda's Yemen branch had grown more prominent.

Local Yemeni official Abu Bakr bin Farid and the Yemeni Embassy in Washington confirmed al-Quso was killed in Rafd, a remote mountain valley in Shabwa. It is the area where many of Al Qaeda leaders are believed to have taken cover, including the U.S.-born cleric Anwar al-Awlaki, killed in a U.S. airstrike in Yemen last year.

Yemeni government officials reported that Al-Quso and al-Awlaki were killed in an airstrike in 2009 in Rafd, but they both resurfaced alive.


That's why we'd like more confirmation than what the Yemenis have offered so far...

Al-Quso was known for his ability to move in disguise.


He looked fabulous in a burqa...

He was from the same tribe as al-Awlaki, and local tribesmen said he was a close aide. He studied ultraconservative Salafi Islam as a teenager in northern Yemen, then returned home to learn welding.

Al-Quso's association with Al Qaeda dated back more than a decade, when he met with Osama bin Laden in Afghanistan. Bin Laden allegedly told him to "eliminate the infidels from the Arabian Peninsula."

From there he rose through the ranks. He was assigned in Aden to videotape the 1998 suicide bombing of the USS Cole, but he fell asleep. Despite the lapse, the local leader, Nasser al-Wahishi, declared him the regional leader in Aden. He was also believed to have played a prominent role in Al Qaeda's attack and capture last year of Zinjibar, the capital of Abyan province.
Posted by: Steve White || 05/07/2012 00:00 || Comments || Link || E-Mail|| [6469 views] Top|| File under:
Caribbean-Latin America
Mexican Army deploy 600 troops to Choix, Sinaloa

For a map, click here

By Chris Covert
Rantburg.com

The Mexican Army has deployed 300 troops in the Sinaloa municipality of Choix with 300 more scheduled to deploy in the coming days as army troops move into the area in the aftermath of some of the bloodiest fighting in the Mexican Drug War to date, according to Mexican news reports.

While the total death toll after more than a week of fighting amongst Mexican security forces and an amalgam of criminal gangs is 22, according to data provided by the Sinaloa Fiscalia General de Estado (FGE) or attorney general Marco Antonio Higuera Gomez, the article posted by El Debate news daily website hinted the death toll is likely much higher.

This writer counted the dead at 57, including 13 in Guasave municipality near the Pacific coast of Sinaloa and several others in nearby municipalities including El Fuerte. Mexican press reported villagers claiming a number of others were left for dead by criminal groups and are now decomposing in the extreme summer heat of the Mexican Sierra Madres. For example, Urique municipality in Chihuahua state just across the border recorded a high temperature of 46C (114.8F) last week.

In Choix proper where the bulk of the fighting took place, the death toll by this author's count is 32. The count should be higher but for some criminal groups' tendency, most notably Los Zetas, to remove their dead to prevent security forces and rival gangs from gaining intelligence.

According to the article, refugees from Choix have been filtering down to the west, ending up in El Fuerte, which is only about 20 kilometers southwest of Choix municipal seat along Sinaloa State Highway 32. Other villages reporting refugees from the eastern part of Choix include Chinobampo, which is directly south of the battle area, and a village called Montoya. Those villages report 70 families have fled the mountains in Choix. Other have moved completely out of the mountains to coastal municipalities such as Mazatlan.

In El Fuerte municipality, El Debate reported 25 families have fled from the villages of La Cofradía, Sabino Cuate, El Platanito and El Pantano seeking shelter in El Fuerte municipality seat.

The causes of the fighting according to El Debate is a move by the Sinaloa Drug Cartel to eliminate Beltran-Leyva criminal groups operating in the area.

The possibility also exists that Choix, sitting astride the only mountain pass between Sinaloa state and Chihuahua state without a major highway, was a logical place to stop Los Zetas infiltration into Sinaloa.

Recent fighting between Sinaloa affiliated groups in the Los Zetas home turf of Nuevo Laredo, Tamaulipas has caused Los Zetas operatives to respond in kind in Sinaloa state. Having an ally of their bitterest rival controlling a major mountain pass for the movement of drugs, guns and operatives may have been a risk the Sinaloa Cartel wanted to eliminate.

What makes the fighting so unusual is the sheer number of different groups which came to the aid of the Beltran-Leyva group including Los Zetas and Los Aztecas, both gangs aligned with the Juarez Cartel.

Chris Covert writes Mexican Drug War and national political news for Rantburg.com
Posted by: badanov || 05/07/2012 00:00 || Comments || Link || E-Mail|| [6460 views] Top|| File under:
Down Under
Al Qaeda magazine calls for firebombing Australia
Al-Qaeda has named Australia as a prime target for firebombing in an online terrorism magazine.

The article in Inspire magazine, entitled "It is of your freedom to ignite a firebomb", gives a step-by-step guide to building an "ember bomb", which it says is the best way to start brush fires, and suggests the best times of the year to start fires in different parts of Australia. A picture of the Sydney Opera House with smoke clouds behind it - captioned "Sydney city on fire" - was used to illustrate the story.

The article was condemned yesterday by Attorney-General Nicola Roxon, who reassured the public that there was no imminent terrorist threat. However, she said it was a timely reminder that the threat of violent extremism in Australia remains. She said, "I have instructed my department to draw this material to the attention of relevant authorities, including the Australian Federal Police and the Australian Communications and Media Authority."
Posted by: ryuge || 05/07/2012 00:00 || Comments || Link || E-Mail|| [6468 views] Top|| File under:
Home Front: WoT
Honor student pleads guilty in Jihad Jane plot
WASHINGTON (Reuters) - A Maryland honor student pleaded guilty Friday to conspiring to help a Pennsylvania woman known as "Jihad Jane" plot to kill a Swedish cartoonist who had offended some Muslims. Mohammed Hassan Khalid, 18, is believed to be the youngest person ever charged with terrorism in a U.S. civilian court. He faces a sentence as high as 15 years in prison.

Khalid, who moved with his family from Pakistan to suburban Baltimore in 2008, was a high school student who had been accepted on a full scholarship at prestigious Johns Hopkins University.


And he wasn't even 1/32 Cherokee...

According to filings by U.S. prosecutors, Khalid began communicating online with fellow jihadists in the United States, Ireland and South Asia as early as age 15. One of them was Colleen R. LaRose, the suburban Philadelphia woman who called herself "Jihad Jane." LaRose pleaded guilty last year to conspiring to kill Swedish cartoonist Lars Vilks. The artist had offended some Muslims by drawing a cartoon with the head of the prophet Mohammed on a dog's body.


Colleen not quite getting the American idea that we have the right to be offensive, and the corresponding right to suffer offense from others...

U.S. officials have said the "Jihad Jane" case is unusual because it involves a green-eyed, blonde American woman who boasted that her appearance and U.S. passport allowed her to conduct terror activities without drawing suspicion.


Unless the blonde starts boasting on-line...

"Today's plea, which involved a radicalized teen in Maryland who connected with like-minded individuals around the globe via the Internet, underscores the evolving nature of violent extremism today," said Assistant Attorney General for National Security Lisa Monaco.

During a short hearing at the federal courthouse in Philadelphia, officials said, Khalid pleaded guilty to a single charge of providing material support to terrorists.

Khalid's lawyer, Jeffrey Lindy of Philadelphia, said in an interview afterward: "This is saddest case I've ever been involved with in my career. He's a smart kid who understands what's happening. But how much can an 18-year-old brain comprehend about a life-altering experience like this?"


Enough to know he shouldn't have done it...

Khalid helped LaRose raise money and recruit other conspirators online "to wage violent jihad in and around Europe," U.S. officials said. In addition, Khalid helped LaRose hide a stolen U.S. passport and, officials said, hoped "he could personally provide it to the mujahideen."

Khalid also communicated with one of the plot's alleged leaders, Ali Charaf Damache, an Algerian living in Ireland. Damache, who used the alias "Black Flag," is charged with conspiracy to provide material support for terrorists. He was arrested in 2010 in Ireland on an unrelated charge and the United States is seeking to extradite him on the American terror charges.


We won't execute him. Promise that to the Irish. We'll just jug him forever in a SuperMax.

LaRose was arrested in October 2009, shortly after returning from a visit to meet Damache in Ireland.

The FBI arrested Khalid in July, when he was still a juvenile, but the case was not unsealed until September, when he turned 18. Under the plea agreement, he faces adult charges.

In a statement, Zane Memeger, the U.S. Attorney in Philadelphia, highlighted Khalid's youth.

"This case has demonstrated that age is not a limiter to threats to our nation's security," Memeger said. "Regardless of a defendant's age or background, we are committed to keeping our communities and our country safe through the investigation and prosecution of violent extremist activity."

Khalid was a legal U.S. resident, but, unlike his siblings and parents, he did not become a naturalized American citizen. As a result, Lindy said, Khalid is likely to be deported back to Pakistan after he finishes serving his U.S. sentence.


There's insult to injury...

Another blonde American woman, Jamie Paulin-Ramirez of Leadville, Colorado, was also involved in the case. She traveled to Ireland and married Damache. Paulin-Ramirez and LaRose arrived in Ireland at about the same time - early September 2009 - and met for the first time there. Paulin-Ramirez returned to the United States and pleaded guilty to a lesser terror charge.

U.S. District Judge Petrese B. Tucker in Philadelphia has not set a sentencing date for any of the defendants.

This article starring:
Jihad Jane
Posted by: Steve White || 05/07/2012 00:00 || Comments || Link || E-Mail|| [6461 views] Top|| File under:
India-Pakistan
Two schools blown up in Mohmand, SWA
PESHAWAR: Suspected terrorists blew up two more schools in South Wazoo Waziristan and Mohmand agencies bordering Afghanistan, officials said on Sunday.


That's why they build 'em there, after all..

According to sources, the suspects destroyed a girls' middle school in Kari Kot area, five kilometres from Wana district of the South Waziristan. In the second incident, a primary school in Halimzai district of Mohmand Agency was destroyed.

Sources said both the schools were completely destroyed in the attacks, however no loss of life was reported as the schools were closed due to Sunday holiday.
Posted by: Steve White || 05/07/2012 00:00 || Comments || Link || E-Mail|| [6459 views] Top|| File under:
One killed in Timergara blast
LOWER DIR: At least one person was killed and three others injured when an explosive device went off in a shop near Timergara bus stand on Sunday, local police said. The injured were shifted to a nearby hospital. Police cordoned off the area and started a search operation to apprehend the culprits.
Posted by: Steve White || 05/07/2012 00:00 || Comments || Link || E-Mail|| [6459 views] Top|| File under:
Nine soldiers killed, military convoy attacked in N Wazoo
PESHAWAR: Terrorists in North Waziristan ambushed a military convoy on Sunday morning, killing nine troops. Army officials said the convoy was passing through Amin Checkpost, a security outpost on a hilltop outside Miranshah, when "dozens" of terrorists attacked the troops.

"Militants hiding there opened fire at the soldiers with AK-47 assault rifles and RPG," a senior Pakistan Army official told Reuters on condition of anonymity.

"Three gunship choppers were called in but the militants even fired rockets at the choppers." Nine troops, including an officer were killed, and 12 more injured in the attack. The army official said the troops had retaliated and killed "a number of militants".

Tribesmen in Miranshah, the capital of North Waziristan and a known hotbed of terrorists, including the Taliban, al Qaeda and the Haqqani network, said they saw army helicopter gunships pounding suspected terrorist positions in the town.

It was not known exactly who attacked the convoy, but one security official, requesting anonymity, said the Tehreek-e-Taliban Pakistan were behind the attack.

A senior commander affiliated with Hafiz Gul Bahadur, a pro-government militant leader in North Waziristan, condemned the attack and denied involvement.

"We have a peace accord with the government and condemn the killing of Pakistani soldiers in Waziristan. We will continue following the peace agreement with the government," he said.
Posted by: Steve White || 05/07/2012 00:00 || Comments || Link || E-Mail|| [6473 views] Top|| File under: PLO
3 killed in Balochistan
QUETTA: A Hazara man was among three people killed in separate incidents of shooting in Quetta, Mastung and Hub areas of Balochistan on Sunday.

In the first incident, unidentified armed men gunned down a man in Dasht area of Mastung. According to levies, the man identified as Muhammad Ali was sitting at his tyre shop when the armed men, riding a motorcycle, opened fire on him. Resultantly, he received multiple bullet wounds and died on the spot.


"Which spot?"
"THAT spot!"

Levies officials rushed to the spot
and cordoned off the area. A levies official said the man belonged to the Hazara community and that it was a sectarian killing.

The Hazara Democratic Party has strongly condemned the killing of Muhammad Ali, saying that the government had failed to provide security to Hazaras.

Separately, a man was killed in Hub, an industrial township of Balochistan. According to sources, unidentified armed men shot dead Kuda Baksh in Goth Haji Murad area of Hub. Police rushed to the spot and body was taken to a nearby hospital.

A man was also gunned down in the Sariab Road area of the provincial capital. Police said gunmen, riding a motorbike, opened fire on the man near Faizabad area while he was on his way home. He died on the spot.


No, that was a different spot...

The body was moved to the civil hospital. The attackers managed to escape.
Posted by: Steve White || 05/07/2012 00:00 || Comments || Link || E-Mail|| [6461 views] Top|| File under:
Shia passenger coach attacked in Kurram
PARACHINAR: Several passengers, including three women and some children, were injured on Sunday when unidentified terrorists ambushed their coach on Tal-Parachinar Road near Urwala Frontier Corps (FC) Fort in Lower Kurram.

The van carrying Shia passengers was on its way from Parachinar to Peshawar when the terrorists attacked it with automatic weapons. The incident sparked panic among the locals, who said the unabated acts of terrorism had raised serious questions about the efficiency of the FC and other security agencies.


No, it confirmed yet again what we already know about the undertrained, under-equipped Frontier Corps, the poor things.

Toori and Bangash tribes summoned an emergency meeting after the incident, declaring it an attempt of genocide against the tribes. The elders of the tribes declared that the attack was part of a series of such incidents being carried out in the presence of FC troops, who merely stood as silent spectators. People of Lower Kurram had been left unprotected, they said.

They expressed disappointment that the checkposts the government had promised to establish at the Tal Road in Lower Kurram were instead being established in less-threatened areas of Upper Kurram. The elders urged the government to deploy troops in Lower Kurram, saying terrorists had been carrying out their criminal activities in the area because of government's failure to ensure proper security arrangements.

They said if the government faced a shortage of troops, it could re-locate those in Bahrain area.
Posted by: Steve White || 05/07/2012 00:00 || Comments || Link || E-Mail|| [6460 views] Top|| File under:
Iraq
Iraqi court orders release of Hezbollah prisoner
A court in Iraq found a Hezbollah commander accused of killing U.S. troops in 2007 not guilty for lack of evidence and ruled that he be set free.

Terror experts have said Daqduq, a Lebanese commander for Hezbollah, is among "the worst of the worst" terrorists militants and would remain a severe threat to Americans if freed. U.S. officials say he trained Shiite militias in Iraq and helped to plan the 2007 killing of four American soldiers in Karbala.

Daqduq was caught in late 2007 and held in U.S. custody in Iraq as authorities tried to decide where to charge him. When the American military withdrew from Iraq late in December, U.S. officials were forced to hand over Daqduq to Iraqi authorities.


Too bad he didn't die of 'acute cirrhosis' while in custody...



This article starring:
Daqduq
Posted by: ryuge || 05/07/2012 06:50 || Comments || Link || E-Mail|| [6459 views] Top|| File under: Hezbollah
Southeast Asia
Video of kidnapped Aussie released
Australia's government believes a new video provides evidence an Australian man kidnapped in the Philippines is alive.

Warren Rodwell was living with his Filipino wife on the island of Mindanao when Islamists kidnapped him at gunpoint in December.

Philippine authorities have received a second video of Rodwell, confirming he was alive on March 26, according to the Department of Foreign Affairs and Trade (DFAT).

A spokesman said, "The video provides proof-of-life as at 26 March. This is welcome, given our ongoing concerns about Mr Rodwell's welfare."

A video obtained by the media in January showed Rodwell pleading for his life. He looked haggard and distressed.
Posted by: ryuge || 05/07/2012 00:00 || Comments || Link || E-Mail|| [6459 views] Top|| File under:
MILF military chief buried
The Egyptian-trained military leader of the Moro Islamic Liberation Front who died from cardiac arrest Thursday was buried beside the grave of MILF founder Salamat Hashim on a hill in the hinterland of Lanao del Sur in keeping with his wishes.

Ustadz Abdulazis Mimbantas was buried on Friday in keeping with the Islamic tradition of burying the dead within 24 hours.

Ghadzali Jaafar, MILF's vice chair for military affairs, said MILF members in Central Mindanao, the Zamboanga peninsula, and the island provinces of BasIlan and Sulu are mourning Mimbantas' death. He said, "He was buried beside the spot where our founding chairman was buried, That was the wish of our departed brother when he was still alive."

Mimbantas and Hashim, who founded the MILF in the early 1980s, both finished a degree in Islamic theology at the Al-Azzar University in Cairo.

Mimbantas died of cardiac arrest on Thursday while traveling from Maguindanao , where he and other members of the MILF's central committee visited for two days to hold discussions with the president of the Japan International Cooperation Agency (JICA), Akihiko Tanaka.

JICA has programs in impoverished communities covered by the ceasefire between the government and the MILF. The Japanese government also has representatives to the Malaysian-led International Monitoring Team, which has been overseeing the enforcement of a government-MILF agreement since 2003.

Mimbantas was the MILF's vice chairman for religious and spiritual affairs, and subsequently its military leader when Al-Haj Murad Ebrahim vacated the post when he was named chairman of the rebel group after Hashim's death in 2003.

Educated as a theologian, he went from being a top spiritual leader to being the top military leader. Name that religion.

I know! It's Amish, right?
Posted by: ryuge || 05/07/2012 00:00 || Comments || Link || E-Mail|| [6461 views] Top|| File under: Moro Islamic Liberation Front
Who's in the News
37
[untagged]
1
Hezbollah
1
Moro Islamic Liberation Front
1
PLO
1
Thai Insurgency
Bookmark
E-Mail Me
The Classics
The O Club
Rantburg Store
The Bloids
The Never-ending Story
Thugburg
Gulf War I
The Way We Were
Bio
Merry-Go-Blog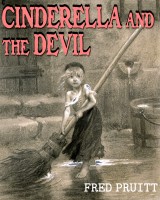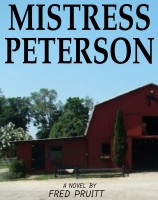 On Sale now!


A multi-volume chronology and reference guide set detailing three years of the Mexican Drug War between 2010 and 2012.

Rantburg.com and borderlandbeat.com correspondent and author Chris Covert presents his first non-fiction work detailing the drug and gang related violence in Mexico.

Chris gives us Mexican press dispatches of drug and gang war violence over three years, presented in a multi volume set intended to chronicle the death, violence and mayhem which has dominated Mexico for six years.
Click here for more information


Meet the Mods
In no particular order...


Steve White
Seafarious
Pappy
lotp
Scooter McGruder
john frum
tu3031
badanov
sherry
ryuge
GolfBravoUSMC
Bright Pebbles
trailing wife
Gloria
Fred
Besoeker
Glenmore
Frank G
3dc
Skidmark
Alaska Paul



Better than the average link...



Rantburg was assembled from recycled algorithms in the United States of America. No trees were destroyed in the production of this weblog. We did hurt some, though. Sorry.
34.239.179.228

Help keep the Burg running! Paypal: