Afghanistan
Stop killing civilians or strategic pact is off, Karzai tells US
[Iran Press TV]

Afghanistan's Caped President

Hamid Maybe I'll join the Taliban Karzai

... A former Baltimore restaurateur, now 12th and current President of Afghanistan, displacing the legitimate president Rabbani in December 2004. He was installed as the dominant political figure after the removal of the Taliban regime in late 2001 in a vain attempt to put a Pashtun face on the successor state to the Taliban. After the 2004 presidential election, he was declared president regardless of what the actual vote count was. He won a second, even more dubious, five-year-term after the 2009 presidential election. His grip on reality has been slipping steadily since around 2007, probably from heavy drug use...
says the strategic pact signed by Kabul and Washington will be at risk if US-led forces continue to kill Afghan civilians.

On Monday, Karzai summoned the commander of NATO


...the North Atlantic Treaty Organization. A collection of multinational and multilingual and multicultural armed forces, all of differing capabilities, working toward a common goal by pulling in different directions...


forces in Afghanistan, General John Allen, and US Ambassador Ryan Crocker to warn them that civilian casualties in military operations threatened the pact, AFP reported.

On May 1, 2012, Washington and Kabul signed an agreement to extend the US military presence in Afghanistan to 2024.

Shortly after arriving in the war-torn country in an unannounced trip late at night on May 1, US President Barack Obama
Why can't I just eat my waffle?...
met Karzai, and both signed the deal that authorizes the presence of US troops for a period of 10 years after 2014, which was the original date agreed upon for the departure of all foreign combat troops from Afghanistan.

A statement from Karzai's office said that since Saturday, dozens of Afghan civilians, including

women and kiddies

, had been killed in NATO Arclight airstrikes in four provinces --

Pashtun-infested Logar

and Helmand


...an Afghan province populated mostly by Pashtuns, adjacent to Injun country in Pak Balochistan...


in the south, Kapisa in the east, and Badghis in the northwest.

The statement said that President Karzai signed the pact with the US to protect the lives of Afghans and if civilian deaths are not prevented, the pact will lose its validity.

"If the lives of Afghans are not protected, the strategic partnership will lose its meaning," the statement quoted Karzai as saying.

US-led troops have been fighting in Afghanistan since 2001. Their initial offensive removed the Taliban from power, but insecurity continues to rise across the country despite the presence of about 130,000 foreign forces.

Posted by: Fred || 05/08/2012 00:00 || Comments || Link || E-Mail|| [6465 views] Top|| File under:
Africa Horn
After decades of war, Somalia capital enjoys building boom
[Daily Nation (Kenya)] Somalia's last president before the country erupted into decades of war made an ominous warning: force him from power, and he would leave Mogadishu as he found it, with only one road. The rest he would destroy.

The threat came true: President Siad Barre was ousted in a 1991 coup, and the once elegant, Italian colonial-era seaside town was reduced to a wasteland of ruined buildings in years of bloody battles between rival militias.

Now, 21-years later and eight months after Al-Qaeda-allied

cut-throats

abandoned much of the city following pressure from the African Union


...a union consisting of 53 African states, most run by dictators of one flavor or another. The only all-African state not in the AU is Morocco. Established in 2002, the AU is the successor to the Organisation of African Unity (OAU), which was even less successful...


and government forces, the capital is showing signs of life, with reconstruction underway and land prices soaring.

"Security is still not reliable, but people decided they wanted to return life to normal," trader Ahmed Sheikh Gure said.

"People are rebuilding their destroyed buildings," he added, waving at a newly repaired shop and a busy construction site.

Though Somalia's war is far from over, a regional offensive did force Islamist Shebab

cut-throats

from many strongholds and they abandoned the city in August.

The scars of war remain clear, with hundreds of thousands of displaced people living in and around Mogadishu, many in basic rag-and-plastic shelters, some in the crumbling ruins of roofless houses.

Posted by: Fred || 05/08/2012 00:00 || Comments || Link || E-Mail|| [6463 views] Top|| File under: al-Shabaab
Tension rises in Ethiopia amid Muslim protests
[Daily Nation (Kenya)] The Æthiopian government has warned

Mohammedan

s after a religious dispute caused a massive anti-government protest in Addis Ababa.

The government's warning comes after four people including a

Mohammedan

holy man

was killed and 11 injured in a violent clash in Oromiya region Arsi-Assasa a week ago.

On Friday, thousands of

Mohammedan

s gathered in the Grand Anewar mosque in Addis Ababa and demonstrated their opposition against prime minister Meles Zenawi's government.

Following the protest, the government tightened security in Addis Ababa schools and mosques and a big number of armed security personnel movement was seen in the capital city.

For three months now after Friday prayers,

Mohammedan

s have been protesting in various locations, urging the government to allow a new Islamic ideology Ahebash (moderate Islam mainly known in

Leb

).

Ahebash is a foreign Islamic sect to both Æthiopian moderate

Mohammedan

s and growing Sufi sect followers.

Mohammedan

s have demand religious freedom and urged the government to stop interfering in their faith.

The negotiations were underway between representatives of

Mohammedan

s and government but

Mohammedan

representatives said the election of the new religious leaders (Mejliis) was hijacked by government.

The Government on its part, accused

Mohammedan

s of hosting politically motivated elements, who are plotting to against the government.

Æthiopia's Ministry Federal Affairs, an office responsible for religious organizations said in the statement the government had responded to all questions from the

Mohammedan

s.

The government said outlawed political opposition and foreign

Mohammedan

gun-hung tough guys

were behind the ongoing protests.

Three armed opposition groups, Oromo Liberation Front (OLF), Ogaden National Liberation Front (ONLF) and Ginbot-7, US based opposition, were designated as 'terrorist' organizations by a de-facto one party Æthiopian parliament.

The Ministry said social media such as Facebook are used by "terrorist" organizations and

gun-hung tough guys

to disseminate anti-government information to the

Mohammedan

population.
Posted by: Fred || 05/08/2012 00:00 || Comments || Link || E-Mail|| [6462 views] Top|| File under: Global Jihad
Africa North
Egypt Islamist vows global caliphate in Jerusalem
"The capital of the United States of the Arabs will be Jerusalem," preacher tells thousands at Brotherhood rally.
Egypt's Islamists aim to install a global Islamic caliphate with its capital in Jerusalem, a radical Muslim preacher told thousands of Muslim Brotherhood supporters in a clip released Monday.

"We can see how the dream of the Islamic caliphate is being realized, God willing, by Dr. Mohamed Mursi," Safwat Higazi told thousands of Brotherhood supporters at a Cairo soccer stadium as Mursi -- the movement's presidential candidate -- and other Brotherhood officials nodded in agreement.


God hasn't so willed since the fall of the Ottomans early in the last century...

"The capital of the caliphate -- the capital of the United States of the Arabs -- will be Jerusalem, God willing," Higazi said. "Our capital shall not be in Cairo, Mecca or Medina," he said, before leading the crowd in chants of "Millions of martyrs march toward Jerusalem."


Martyrs like every attempt since 1948. Your discarded sandles will mark the trail through the desert back toward Cairo, as they did in 1973.

Higazi is an unaffiliated Islamist who is barred from the United Kingdom for making statements endorsing terror attacks against Israelis. The clip, from Egypt's Islamist-oriented Al-Nas television station, was aired last week and uploaded to YouTube on Monday by the Middle East Media Research Institute.
Posted by: tipper || 05/08/2012 12:26 || Comments || Link || E-Mail|| [6477 views] Top|| File under:
Tunisian Boy Boycotts Israeli In World Chess Tourney
Ten-year old Tunisian chess player refuses to compete against Israeli in worldwide chess tournament. Boycotter wins immediate fame from Arab countries, Paleostinians for 'show of bravery'

A sports boycott of Israel is not an unusual occurrence, but it appears the age of the boycotters is continuously dropping -- A ten-year old Tunisian boy by the name of Muhammad Hamida, who took part in the World School Chess Championship, refused to compete against an Israeli opponent. Hamida's actions have turned him into a media hero in Tunisia and other Arab countries.
 
The media has interpreted Hamida's actions as taking an unequivocal stance regarding the normalization (of relations) with Israel and showing his support of the Paleostinian cause.
 
Some 640 participants from across the globe competed in the eighth World School Chess Championship which was held in Romania. As part of the competition, Hamida was to compete against an Israeli rival, but he chose to withdraw from the competition instead.
 
A response from Arab countries and Paleostinian supporters was soon to come. Director of the Ministry of Youth and Sports in

Gazoo

, Ahmed Machisan, expressed his gratitude for Hamida's "show of bravery" during the tournament.

He further spoke of the Tunisian "nobility" regarding the Paleostinian issue. 
 
A wide disagreement exists among the people of Tunisia regarding the normalization of relations with Israel. The Tunisian minister of youth and sports has said that Tunisia would be willing to receive humanitarian aid from Israel. However,


it was a brave man who first ate an oyster...


opposition sources called his statement "provocative and disloyal," and some parliament members even asked him to apologize for his words.
 
Meanwhile,


...back at the mall, Clarissa spent the day shopping for new underwear. Tonight was going to be a special occasion...


the Israeli Counter Terrorism Bureau (CTB) has recently published a travel advisory to Tunisia, in light of suspected intentions to carry out terror attacks in the country against Israeli and Jewish targets.
 
Islamic countries boycotting matches with Israeli athletes is not a new phenomenon. In the 2004 Athens Olympics, Iranian World Judo Champion Arash Miresmaeili, refused to compete against the Israeli judoka Ehud Vaks. Also in November 2011, an Egyptian competitor refused to shake hands with Israeli judoka Arik Ze'evi.
Posted by: trailing wife || 05/08/2012 00:00 || Comments || Link || E-Mail|| [6464 views] Top|| File under:
Arabia
Houthi: Saudi Arabia plots to open new front in north Yemen
Amid a new flare up in violence in the northern provinces of Yemen, al-Houthis, a group of Shia rebel the Yemeni government has fought for years as it accused it of advocating a return to the ancestral rule of the Imam, warned that Saudi Arabia had a plot to open a new front into Yemen's Northern borders in a bid to attack the country's Shiite population through its "hirelings and mercenaries".

Saudi Arabia, which shares borders with the rebels' areas, fought the Houthis in Sa'ada in 2009 after they seized Saudi territory.

The group which has used the breakdown in security to its advantage by seizing more territories, having now three provinces under its control- Hajjah, al-Jawf and Sa'ada- is embroiled in a sectarian conflict with Salafis, puritanical Sunnis who classify the Shia rebels as "heretics".

In a statement released on Sunday by the group's media office, al-Houthi underlined that the Saudi plot was aimed at an aggression of al-Hajjah province, distancing the Yemeni people from their revolution and stirring sectarian strife in the country.
Posted by: tipper || 05/08/2012 00:47 || Comments || Link || E-Mail|| [6472 views] Top|| File under:
Top Al Qaeda leader buried in south Yemen after attacked by US drone
The Al Qaeda senior leader Fahd Al Qusu was buried early morning Monday in his village in Wadi Al Abyadh,Rafadh, Saeed district in Shabwah province, said the tribal leader Al Ahmar Salfoh, who attended the funeral and burial.

After the burial, the local tribal leaders decided not to make condolence ceremony in the same area of Rafadh in fear of more US drone attacks, according to Salfoh.

So, the condolence ceremony is to be held today Monday in Ataq, the capital of Shabwah, where the cousins of the slain Fahd Al Qusu are based.

The tribal leader said that Fahd Al Qusu arrived in Rafadh on Sunday at 10 am and stayed in the mosque nearby his house where he had lunch with his friend Nasser Salem Ali Al Akdam. " airplanes were flying over the area all the time since he arrived," said Salfoh.

At about 5 pm they started to walk out from the mosque in the direction of the farm of Fahd in Wadi Al Abyadh which was only 1 km away.

At about 5:30 pm and when Al Qusu and his friend Al Kdam were about to arrive the farm, two missile were fired at them killing both of them. " One of the missiles hit Fahd directly cutting his body into pieces," said Salfoh.

"But the dead body of his friend Al Akdam was found as a whole, but also completely burnt," he said.

This article starring:
Fahd Al Qusu
Nasser Salem Ali Al Akdam
Posted by: tipper || 05/08/2012 00:40 || Comments || Link || E-Mail|| [6465 views] Top|| File under:
Yemen Authorities deny Knowledge of Suspected underwear bomber
[Yemen Post] Senior officials in Yemen's Interior Ministry, Defense Ministry, Presidential office, and Prime Ministerial office deny having any information on a suspected underwear

jacket wallah

that was bound to the United States from Yemen.

The officials did not completely deny the American authorities claims but said that they are not aware on any such information.

The Yemen Post could not get any senior Yemeni official to confirm that they were aware. This comes after the

News Agency that Dare Not be Named

released information saying that it learned the CIA thwarted a plot by al-Qaeda's affiliate in Yemen to destroy a U.S.-bound airliner using a bomb with a new design around the one-year anniversary of the killing of the late Osama bin Laden


... who is now among the dear departed, though not among the dearest...


.

Posted by: Fred || 05/08/2012 00:00 || Comments || Link || E-Mail|| [6462 views] Top|| File under: al-Qaeda in Arabia
Leaders urge Hadi to strongly attack Al-Qaeda
[Yemen Post] Yemeni military, political and tribal leaders from Abyan
...a governorate of Yemen. The region was a base to the Aden-Abyan Islamic Army terrorist group until it dropped the name and joined al-Qaeda. Its capital is Zinjibar. In March 2011, al-Qaeda in the Arabian Peninsula declared the governate an Islamic Emirate after seizing control of the region. The New York Times fastidiously reported that those in control, while Islamic hard boyz, are not in fact al-Qaeda, but something else that looks, tastes, smells, and acts the same. Yemeni government forces launched an effort to re-establish control of the region when President-for-Life Saleh was tossed and the carnage continues...
governorate met with President Abdurabu Mansour Hadi


...the second and possibly the last president of Yemen, successor to former President-for-Life Ali Abdullah Saleh...


on Monday and urged him to reinforce troops in Abyan to wipe out Al-Qaeda from their areas.

This meeting came hours after Al-Qaeda killed and captured dozens of Yemeni troops in Zinjibar of Abyan on Monday in surprise raids against military positions.

The leaders expressed, during the meeting with Hadi, their willingness to form local committees to fight beside the army with the aim of defeating al-Qaeda and enabling the displaced persons to return homes.

Among leaders who meet with Hadi Deputy Speaker of Parliament Mohammad Al-Shadadi, the

politician

Ali Ashaal, the Culture Minister Abdullah Awbal, and assistant of the Interior Minister Hussein Haitham.

The leaders conveyed a memo from the locals of Abyan to President Hadi in which they directly accused the former president President-for-Life Ali Abdullah Saleh


... Saleh initially took power as a strongman of North Yemen in 1977, when disco was in flower, but he didn't invite Donna Summer to the inauguration and Blondie couldn't make it...


of assisting Al-Qaeda in taking control in Zinjibar and displacing thousands of people.

This fierce attack of Al-Qaeda against the Yemen army came after a US drone killed an Al-Qaeda leader, Fahad Al-Qasa'a on Sunday.

Al-Qasa'a who was killed in Al-Saeed district, 60 kilometers east of Shabwa's capital, Ataq was designated as number three on America's most-wanted list.

Hadi vowed in a meeting with military leaders on Saturday to defeat Al-Qaeda and reorganize Yemen's divided military.

Yemen's military made progress in fighting Al-Qaeda during the past two months as dozens of Al-Qaeda operatives were killed by the military who was backed by local

rustics

.

Gerald Feierstein, the U.S. ambassador to Yemen had hailed progress made by the Yemeni army against Al-Qaeda attributing that progress to changes made by President Abdurabu Mansur Hadi in the military's leadership.


Posted by: Fred || 05/08/2012 00:00 || Comments || Link || E-Mail|| [6464 views] Top|| File under: al-Qaeda in Arabia
Demands to remove camps from capital's outskirt
[Yemen Post] Sheikhs of Bani Matar district, an outskirt of the Capital Sana'a, have demanded to take out all camps and checkpoints of the Republican Guard positioned in their district.

These demands came after commanders of the Republican Guard rejected an appointment decree of Abdul-Rahman Al-Halili who is originally from their area.

The command of the 3rd Republican Guard Brigade was handed over to Al-Ahlili last Thursday with the presence of the UN envoy to Yemen Jamal Benomar who put pressures on the pervious commander, Tariq Mohmmad Abdullah Saleh.

However,


some people are alive only because it's illegal to kill them...


after the departure of Benomar, Al-Halili was prevented by officers loyal to Saleh from entering the brigade, military sources affirmed.

Local sources told Yemen Post that the sheiks and parliamentarians of Bani Matar held a meeting on Sudnay to discuss the rebellion of the officers.

Local sources reiterated that the sheikhs formed a committee with the aim of demanding President Hadi to remove the brigades of the Republican Guard from their area.

The Military Committee formed under the GCC-crafted power transfer discussed the rebellion, describing it as critical, a Yemeni newspaper, Akhbar Alyawam reported.

Media sources said that a number of officers from Sanhan, a hometown of Saleh, led a rebellion against Hadi's decree.

Benomar is set to present a report to the UN Security Council on Yemen's situation and updates on May 17, one of his assistants told media outlets.

Benomar had persuaded Saleh's half-brother Mohmmad Saleh Al-Ahmar who led Yemen's air forces to step down after three weeks of rejection and put pressures on Tariq Mohammed Abdullah Saleh that at last accepted a decree of President Abdu Rabo Hadi after a month of rebellion.


Posted by: Fred || 05/08/2012 00:00 || Comments || Link || E-Mail|| [6463 views] Top|| File under: Arab Spring
Britain
Rochdale grooming trial: gang convicted for sex trafficking
Six members of a gang who preyed on under-age white girls in Rochdale, Greater Manchester have become the first in Britain to be convicted of sex trafficking. They and three other men used a one-time victim to recruit other girls so they could be driven to "chill" houses around the north of England for sordid sex.

Some of the teenagers had sex willingly, but others were raped by up to five men at a time.

The paedophiles who paid small sums of money for the frequently violent encounters were predominantly British Pakistanis.

Of the 11 defendants on trial at Liverpool Crown Court, 10 were Pakistani and the other an Afghan asylum seeker.


What are the odds that any will be deported?
Posted by: tipper || 05/08/2012 15:51 || Comments || Link || E-Mail|| [6465 views] Top|| File under:
The Grand Turk
Turkish Ex-Army Chief Absent As Coup Plot Trials Merged
ISTANBUL - Former Turkish armed forces commander General Ilker Basbug failed to appear among defendants in a mass trial over suspected coup conspiracies, witnesses said, in an apparent protest at the merging of his case with other coup investigations.

The court held the first hearing on Monday combining a series of trials into suspected members of an alleged arch-nationalist network called Ergenekon.

Police say the Ergenekon network, uncovered in 2007, was trying to destabilize, discredit and ultimately overthrow Prime Minister Tayyip Erdogan's Islamist-rooted AK Party government.

A total of 16 indictments have been prepared against the defendants and they have now all been combined in a single case being heard at a court in Silivri, west of Istanbul, where many suspects have been held in an adjoining high security jail.
Posted by: trailing wife || 05/08/2012 00:00 || Comments || Link || E-Mail|| [6466 views] Top|| File under:
Home Front: WoT
Who is Behind Natural Gas Cyber Attacks?
A major cyber attack is currently under way aimed squarely at computer networks belonging to US natural gas pipeline companies, according to alerts issued to the industry by the US Department of Homeland Security.

Yet there are several intriguing and unusual aspects of the attacks and the US response to them not described in Friday's public notice. One is the greater level of detail in these alerts than in past alerts. Another is the unusual if not unprecedented request to leave the cyber spies alone for a little while.

Beyond indicating that multiple companies were targeted and some other systems compromised, neither the alerts nor the public notice indicate just how many companies have been infiltrated. The documents also do not indicate that any companies' pipeline operations – or their vital computerized industrial control systems that run pumps – have yet been affected.

But other cyber security experts familiar with the alerts warn that access to a company's corporate system can eventually allow a hacker to wind through a corporate network and into the vital industrial control processes. Those systems, if infiltrated, could allow hackers to manipulate pressure and other control system settings, potentially reaping explosions or other dangerous conditions.


Remember the San Bruno explosion? That was probably bad welding, 40 years ago.
Posted by: Bobby || 05/08/2012 18:26 || Comments || Link || E-Mail|| [6477 views] Top|| File under:
India-Pakistan
US keeps India waiting on Iran sanctions waiver
KOLKATA: US Secretary of State Hillary Clinton leaned harder on India on Monday to deepen cuts of Iranian oil imports, saying Washington may not make a decision on whether to exempt New Delhi from financial sanctions for another two months.

Clinton, on a three-day visit to India, said the United States was encouraged by the steps its ally had taken so far to reduce its reliance on Iranian oil but that "even more" action was needed.

The oil issue has become an irritant in ties between India and the United States. India is unwilling to be seen to be bowing to US pressure and is reluctant to become too reliant on Saudi Arabia for its oil needs, which officials say privately would be strategically unwise.

The sanctions threaten to shut out Iranian
oil importers from the US financial system unless they make significant and continuing cuts to their crude purchases by an end-June deadline.

India is Iran's second-biggest crude customer, so it is crucial to the US strategy of choking off the Iranian economy to force Tehran's leaders to curb their nuclear program.

"We do not believe Iran will peacefully resolve this unless the pressure continues. We need India to be part of the international effort," Clinton told a townhall-style meeting in the eastern city of Kolkata.

Publicly, India has rejected Western sanctions but privately it has pushed local refiners to start cutting imports. India's refiners signed new yearly contracts with Iran running from April 1 and Reuters calculations suggest imports could plunge about 25 percent in 2012/2013.

Indian Finance Minister Pranab Mukherjee said in April that India had already substantially cut Iranian oil imports. But Clinton's comments on Monday suggested that Washington expected more action before it would grant the sanctions waiver.

The United States in March granted exemptions to Japan and 10 European Union nations. India and China, Iran's biggest crude importer, remain at risk.


Champ is a busy beaver with all those exemptions, isn't he...

Clinton held up Japan as an example, saying it had cut imports despite having suffered a devastating earthquake and tsunami that crippled its Fukushima nuclear reactor. Japan's cuts of between 15 and 22 percent were enough to get a waiver.

Washington has not stated specifically what cuts it expects from each country, only that they must be substantial.

"We think India, as a country that understands the importance of trying to use diplomacy to try to resolve these difficult threats, is certainly working toward lowering their purchase of Iranian oil," Clinton said.

"We commend the steps that they have taken thus far. We hope they will do even more," said Clinton, who was due to meet Indian Prime Minister Manmohan Singh in Delhi later on Monday.

Clinton noted that Saudi Arabia, Iraq and other oil-producing nations were supplying more crude to the markets to offset any loss of supply from Iran.

"If there were not the ability for India to go into the market and meet its needs we would understand that. But we believe there is adequate supply and that there are ways for India to continue to meet their energy requirements," she said.

She added that the United States would make a decision on whether to exempt India from the US sanctions on Iran in "about two months from now." An Indian official privy to the Indian talks with Iran and the United States had earlier expressed hope that Clinton might announce a waiver during her visit. The official said the government had done enough to secure the exemption.

A senior US official said on Sunday that Carlos Pascual, the US special envoy who has been negotiating with Iranian oil importers to cut their imports, would visit India in mid-May to discuss the issue.

Clinton said at the town-hall event that Iran posed a grave threat to the region and that Indians should not view it as a "far-off threat." Iran had dispatched "terrorist agents" to target Israelis and others in India, she said.

Clinton's trip coincides with a visit by a large Iranian trade delegation, which is in Delhi to discuss how the two countries can trade via a rupee mechanism set up to skirt sanctions. US officials played down the importance of the Iranian visit.

Trade disputes and frequent US complaints that it is difficult for American companies to do business in India have also strained ties. Ambiguously worded Indian proposals to crack down on tax evasion and tax indirect investments have also alarmed Washington and sown confusion among foreign investors. Finance Minister Mukherjee announced in parliament on Monday that he would delay by one year, until fiscal 2013/2014, the introduction of the tax evasion measures.

In her meeting with Singh, Clinton was expected to push for the government to open up India's retail sector to foreign supermarkets such as Walmart - a major economic reform that has stalled and become emblematic of the policy paralysis gripping Singh's government.

Clinton held talks earlier with Mamata Banerjee, the firebrand chief minister of West Bengal and Singh's key ally in government, who has blocked the retail reform. Clinton said before meeting Banerjee that she planned to raise the issue but the chief minister said afterwards that it was not discussed.
Posted by: Steve White || 05/08/2012 00:00 || Comments || Link || E-Mail|| [6463 views] Top|| File under:
Khar challenges US claim of Zawahiri's presence in Pakistan
[Dawn] Foreign Minister Hina Rabbani Khar on Monday said that Pakistain had "no information about the presence of al Qaeda leader Ayman al-
Zawahiri
... Formerly second in command of al-Qaeda, now the head cheese, occasionally described as the real brains of the outfit. Formerly the Mister Big of Egyptian Islamic Jihad. Bumped off Abdullah Azzam with a car boom in the course of one of their little disputes. Is thought to have composed bin Laden's fatwa entitled World Islamic Front Against Jews and Crusaders. Currently residing in the North Wazoo area. That is not a horn growing from the middle of his forehead, but a prayer bump, attesting to how devout he is...
in Pakistain."


They didn't have any information about Binny being in Pakistain, either. Imagine their surprise when he was waxed just 30 miles from Islamabad and within walking distance of the national military academy.


"If anybody has any information in this regard, they should share it with Pakistain," said the foreign minister during a meeting of the Parliamentary Committee on National Security (PCNS) here today.


"That way we can plug the leak."


Khar's statement comes immediately after comments made earlier today by the US Secretary of State
Hillary Clinton
... sometimes described as The Heroine of Tuzla and at other times as Mrs. Bill, never as Another Bainbridge Colby ...
, who is currently on a three-day visit to neighbouring India.

"There are several significant leaders still on the run. Zawahiri, who inherited the leadership from bin Laden is somewhere, we believe, in Pakistain," Clinton told a town-hall meeting in the Indian city of Kolkata.

During Monday's meeting of the PCNS, Foreign Minister Khar reiterated the stance that US drone attacks were "counter-productive" and a "violation of Pakistain's

illusory sovereignty

".

"The US has been informed of Pakistain's concerns on drone strikes," she added.

The foreign minister said that talks were underway on the future of Pakistain's relationship with the United States in light of the parliamentary recommendations.

In an interview to an American television channel on Saturday, US Defence Secretary Leon Panetta


...current SecDef, previously Director of the Central Intelligence Agency. Panetta served as President Bill Clinton's White House Chief of Staff from 1994 to 1997 and was a member of the United States House of Representatives from 1977 to 1993....


had said that drone strikes will continue on targets inside Pakistain, rejecting the stance that the attacks were a violation of Pakistain's

illusory sovereignty

.

"The United States is going to defend itself under any circumstances," Panetta had said.

The US has launched two drone strikes in Fata in the last six days. The latest, on Saturday, killed at least 10 people in the tribal North

Wazoo

agency.

Posted by: Fred || 05/08/2012 00:00 || Comments || Link || E-Mail|| [6462 views] Top|| File under: al-Qaeda
US will not deal with al Qaeda over aid worker
[Dawn] The White House said Monday that it would not negotiate with al Qaeda over the fate of an elderly US aid worker seized in Pakistain, after he made an emotional video plea to President Barack Obama.
I think when you spread the wealth around, it's good for everybody...
"We cannot and will not negotiate with al Qaeda," White House

front man

Jay Carney said, adding that officials were greatly concerned for the safety of the aid worker Warren Weinstein, and were working to find him.

Earlier, the elderly Weinstein appeared in an al Qaeda video for the first time since he was kidnapped in Pakistain just days before he meant to return home last August.

The two minute, 40 second video was posted on jihadist forums by al Qaeda's media arm as-Sahab on Sunday, according to the US monitoring service SITE.

Dressed in a traditional Pak tunic and speaking impassively in English, he urged US President Barack Obama to respond to his kidnappers' demands.

"If you accept the demands, I live; if you don't accept the demands, then I die," he told Obama in the video.

Weinstein, 70, suffers from asthma, heart problems and high blood pressure.

Ayman al-
Zawahiri
... Formerly second in command of al-Qaeda, now the head cheese, occasionally described as the real brains of the outfit. Formerly the Mister Big of Egyptian Islamic Jihad. Bumped off Abdullah Azzam with a car boom in the course of one of their little disputes. Is thought to have composed bin Laden's fatwa entitled World Islamic Front Against Jews and Crusaders. Currently residing in the North Wazoo area. That is not a horn growing from the middle of his forehead, but a prayer bump, attesting to how devout he is...
has demanded that Washington end air strikes in Afghanistan, Pakistain, Somalia and Yemen, and release the 1993 World Trade Centre bombers along with relatives of the late Osama bin Laden


... who had a brief but splitting headache...


.

Posted by: Fred || 05/08/2012 00:00 || Comments || Link || E-Mail|| [6463 views] Top|| File under: al-Qaeda in Pakistan
PTI likely poll partner 'Mistrust' pushing JI away from 'N'
[Dawn] Though in contact with both the Pakistain

Mohammedan

League (Nawaz) and Tehrik-e-insaf, the Jamaat-e-Islami
...The Islamic Society, founded in 1941 in Lahore by Maulana Sayyid Abul Ala Maududi, aka The Great Apostosizer. The Jamaat opposed the independence of Bangladesh but has operated an independent branch there since 1975. It maintains close ties with international Mohammedan groups such as the Moslem Brotherhood. the Taliban, and al-Qaeda. The Jamaat's objectives are the establishment of a pure Islamic state, governed by Sharia law. It is distinguished by its xenophobia, and its opposition to Westernization, capitalism, socialism, secularism, and liberalist social mores...
finds the PTI more suitable for an electoral alliance.

Speaking at a convention of his party candidates here at Mansoora on Sunday, JI Ameer (head)
Syed Munawar Hassan
... The funny-looking Amir of the Pak Jamaat-e-Islami. He joined the National Students Federation (NSF), a lefty student body, and was elected its President in 1959. He came into contact with the Islami Jamiat-e-Talaba (IJT) Pakistan and studied the writings of Mawlana Syed Abul Ala Maududi, The Great Apostasizer. As a result, he joined IJT in 1960 and soon he was elected as President of its University of Karachi Unit and member of the Central Executive Council. He was Assistant Secretary General of Jamaat-e-Islami Pakistain in 1992-93, and became Secretary General in 1993. After years of holding Qazi's camel he was named Amir when the old man stepped down in 2009...
said his party workers did not have a good opinion about the PML-N, given the party's track record.

"The JI workers are very sensitive to the present political situation of the country, as they are observing the on-going developments keenly. Keeping in view their (workers') feedback the JI leadership is of the view that as the previous record of the PML-N with reference to certain political commitments is not so good, the electoral alliance with the PTI will be better," Mr Hasan said.

He, however, said that though the JI was in contact with the PTI through various meetings the parties were holding, a final decision on entering into an electoral alliance with the party was yet to be taken.

The JI head, admitting that both the PML-N and PTI enjoyed considerable influence in Punjab, regretted that the former's leadership was behaving unwisely.

"With reference to Punjab, the PML-N and the PTI are very important parties. But we have certain reservations about the past behaviour of the PML-N. And even now the PML-N leadership's behaviour seems to be childish, as Mian
Nawaz Sharif


... served two non-consecutive terms as prime minister, heads the Pakistain Moslem League (Nawaz). Noted for his spectacular corruption, the 1998 Pak nuclear test, border war with India, and for being tossed by General Musharraf...


who is a national leader is not fulfilling his commitments he has been making with the nation on various national issues in his public rallies and press statements. Recently, he (Mian Sahib) said the PML-N would soon call an 'All Parties Conference' on the issue of Balochistan



...the Pak province bordering Kandahar and Uruzgun provinces in Afghanistan and Sistan Baluchistan in Iran. Its native Baloch propulation is being displaced by Pashtuns and Punjabis and they aren't happy about it...


. But, he didn't do anything in this regard."

Similarly, Mr Hasan also criticised Nawaz Sharif for not taking on board other parties with regard to launching an anti-government movement or so-called 'long march'.

"He (Nawaz Sharif) had said that he would invite all opposition parties to jointly initiate a long march against the government.

But, again he didn't contact any party in this regard," Munawar Hasan added.

He said the JI leadership believed it should be very careful if it decided joining hands with the PML-N in future.

But, there was a consensus among the JI circles that the PTI would be a better option than the PML-N for forging an electoral alliance, he added.

On revival of Muttahida Majlis-e-Amal (MMA), Mr Hasan said his party had strong reservations about JUI-F chief
Maulana Fazlur Rehman
Deobandi holy man, known as Mullah Diesel during the war against the Soviets, his sympathies for the Taliban have never been tempered by honesty ...
who, he said, had a 'soft corner' for the PPP-led government.

"We are very astonished that on one hand Maulana Sahib talks about MMA's revival, while on the other he was not ready to leave chairmanship of

Kashmire

Committee. Besides, the JUI-F is also enjoying membership of the Islamic Ideological Council, another official body," he deplored.

He said the Maulana wanted that MMA should be revived without going deep into the reasons behind its collapse in the past. Mr Fazl also didn't want to discuss electoral seat adjustment prior to MMA's revival.

"So we want Maulana to immediately announce his party's disassociation with the government and resolve all issues with us (JI) if he is serious in reviving MMA. We want to ensure these things to avoid another collapse of MMA (if revived) in future," the JI chief said.

He, however, said in the present scenario the chances of MMA's revival were becoming bleaker due to JUI-F chief's behaviour.
Posted by: Fred || 05/08/2012 00:00 || Comments || Link || E-Mail|| [6465 views] Top|| File under: Jamaat-e-Islami
Decision to take targeted action against gangsters
[Dawn] A strong and targeted action against criminals and gangsters will be taken in Lyari


...one of the eighteen constituent towns of the city of Karachi. It is the smallest town by area in the city but also the most densely populated. Lyari has few schools, substandard hospitals, a poor water system, limited infrastructure, and broken roads. It is a stronghold of ruling Pakistan Peoples Party. Ubiquitous gang activity and a thriving narcotics industry make Lyari one of the most disturbed places in Karachi, which is really saying a lot....


and there will be no dialogue with such elements.

This was decided at a meeting presided over by Interior Minister Rehman Malik


Pak politician, current Interior Minister under the Gilani administration. Malik is a former Federal Investigation Agency (FIA) intelligence officer who rose to head the FIA during Benazir Bhutto's second tenure. He later joined the Pak Peoples Party and was chief security officer to Bhutto. Malik was tossed from his FIA job in 1998 after documenting the breath-taking corruption of the Sharif family. By unhappy coincidence Nawaz Sharif became PM at just that moment and Malik moved to London one step ahead of the button men.


and Sindh Chief Minister Syed Qaim Ali Shah at the Chief Minister's House on Sunday.

"There can be no dialogue with criminals," Mr Malik said while speaking to the media after the meeting and added that members of the banned People's Aman Committee would be dealt with according to the law.

At the meeting a consensus was reached on carrying out a strong action against criminal elements, he said.

Sources said Sindh IG Mushtaq Shah, home secretary Khawaja Siddique Akbar, additional chief secretary (home) Sohail Akbar and Sindh chief minister's principal secretary Agha Jan Akhtar also attended the meeting.

The meeting focused on measures to be taken to maintain law and order in the province, particularly in Bloody Karachi


...formerly the capital of Pakistain, now merely its most important port and financial center. It may be the largest city in the world, with a population of 18 million, most of whom hate each other and many of whom are armed and dangerous...


The interior minister vowed to take action against the banned People's Amn Committee operating in Lyari and other parts of the city.

He said a targeted operation would be carried out in Lyari, which he claimed, was the hub of gang warfare elements.

"The Rangers and police are in Lyari only to protect the people not to harm them. No one will be allowed to take the people of Lyari hostage. The criminals cannot take the cover of political parties," he said.

"The action will be according to the law and not an extrajudicial one," he added.

He said President
Asif Ali President Ten Percent Zardari


... sticky-fingered husband of the late Benazir Bhutto ...


, who had ordered the operation, was worried over the Lyari situation, adding that the government would compensate the people affected by the operation for their losses.

"I assure you that the people of Lyari will be compensated. The president and the prime minister have also directed the authorities concerned to release funds for development in Lyari," Mr Malik told the media.

He vowed that the criminals who had been captured would be presented before the media, adding that names of Lyari gang warfare suspects had been put on the exit control list.

Replying to a question about the Pakistain

Mohammedan

League-Nawaz's offer to People's Aman Committee chief Uzair Jan Baloch to join the PML-N, Mr Malik said: "I don't think they will accept him. But if they do, it will be an illegal act."

Posted by: Fred || 05/08/2012 00:00 || Comments || Link || E-Mail|| [6465 views] Top|| File under: Govt of Pakistan
Israel-Palestine-Jordan
WARNING: Do not Attack Israel
A senior Israeli military officer warned that any Hizbullah retaliation to an attack on Iran's nuclear facilities would prompt Israel to launch a war in Lebanon.

The officer, who spoke to the British Telegraph on Sunday, said the war would be so ferocious that it would take a decade to rebuild the villages it destroys.

The warning comes after months of heightened speculation that the Israeli government is considering unilateral military action against Iran's nuclear installations.

The officer urged the Lebanese people not to be drawn into a war for which they, rather than Iran, would bear the brunt of Israel's anger.

"The situation in Lebanon after this war will be horrible," the officer told the Telegraph. "They will have to think about whether they want it or not. I hope that Iran will not push them into a war that Iran will not pay the price for but that Lebanon will."

The officer, who spoke to the Telegraph on condition of anonymity, suggested that Israel had taken too cautious an approach in the Second Lebanon War in 2006, leading to the deaths of dozens of Israeli soldiers.

He said that no such mistake would be made in the next conflict, especially as Hizbullah had built military sites in the center of many villages and towns in southern Lebanon.

"In these villages where Hizbullah has infrastructure I will guess that civilians will not have houses to come back to after the war," he said.

"The Lebanese government has to take this into consideration. Many of the villages in southern Lebanon will be destroyed. Unfortunate, but we will have no other solution. The day after (we attack) the village will be something that it will take 10 years to rebuild."

The officer said that the ongoing conflict in Syria has made it easier for Hizbullah to smuggle weapons into Lebanon. He added that there is concern that some of the Assad regime's stockpile of chemical weapons could end up in the group's hands.

Defense Minister Ehud Barak has warned that sophisticated weapons could be transferred from Syria to Lebanon and to Hizbullah should Assad fall.
Posted by: Chique Unock2033 || 05/08/2012 11:03 || Comments || Link || E-Mail|| [6468 views] Top|| File under:
Netanyahu, Mofaz deal
Netanyahu, Mofaz present deal that will draw Kadima into 94-seat coalition [out of 120] and cancel elections.


Largest coalition in Israel's history
Posted by: g(r)omgoru || 05/08/2012 07:23 || Comments || Link || E-Mail|| [6465 views] Top|| File under:
Early Israeli elections canceled, speculation of Iran attack
In a dramatic turn of events that could influence a possible Israeli strike on Iran, Israeli media reports early Tuesday indicate that Prime Minister Benjamin Netanyahu has reached an agreement with the Kadima opposition party for a unity government, canceling an early election.

There was no immediate comment from official sources on the decision that was reported at about 2 a.m.

The reports came as Israel's parliament held debates long into the night over whether to break up ahead of early elections called for the fall. Knesset spokesman Yotam Yakir said no final vote was taken and parliament is not dispersing.

Earlier Monday, the Israeli government proposed that the election be moved up to Sept. 4.

The election had originally been set for 2013.

According to the media reports, Netanyahu forged an agreement with opposition leader Shaul Mofaz of Kadima shortly before parliament was set to vote to disperse.

The appointment of Mofaz, a former military chief and defense minister, is significant in Israel's standoff with Iran as he has been a vocal critic of Israel striking Iran's nuclear sites on its own.
Posted by: tipper || 05/08/2012 00:35 || Comments || Link || E-Mail|| [6472 views] Top|| File under:
Southeast Asia
Key Bali Bombing Suspect Tells Victims He's Sorry
The terror suspect accused of building bombs used in the 2002 Bali nightclub attacks has apologized for the first time to victims.
 
Umar Patek, a leading member of the al-Qaeda-linked network Jemaah Islamiyah, said he was against the bombings that killed 202 people, most of them foreign tourists, from the start.
Posted by: trailing wife || 05/08/2012 00:00 || Comments || Link || E-Mail|| [6466 views] Top|| File under: Jemaah Islamiyah
Syria-Lebanon-Iran
Syrian heavy missile launchers toward borders with Turkey, Israel
Jordanian news site Ahbar Baladna reports that western spy satellites have recently spotted movements of Syrian heavy missile launchers northward and southward, toward Syria's borders with Turkey and Israel. The site says hundreds of high-caliber launchers are being moved, and that these could only be long range Scud missile launchers.

Syria has threatened in the past that in the event of foreign military intervention on its soil, it will not hesitate to fire missiles at Israel and Turkey in order to ignite a large scale regional war.
Posted by: || 05/08/2012 00:00 || Comments || Link || E-Mail|| [6464 views] Top|| File under:
Iran's Black Spring to be even bleaker
The period following the Persian New Year is jokingly referred to as Black Spring by business owners and shopkeepers because it is characterized by slow business as Iranians pinch their pocketbooks after the lavish spending of the holiday. But this year, the Black Spring is expected to be even bleaker and to last longer than usual, probably through the end of June.

For decades, the Islamic Republic spent nearly $100 billion a year on subsidizing staple goods and commodities. In 2010, in an attempt to cut government spending and rejuvenate the economy,

I guess, to the LA Times, the nuke-thingie is a stimulus program.

Iran launched a plan aimed at slashing the subsidies. Since the initial reforms were introduced, food and energy costs have spiraled out of control and left millions of Iranians in financial straits.
Posted by: Pappy || 05/08/2012 00:00 || Comments || Link || E-Mail|| [6470 views] Top|| File under:
Iran to top GCC talks agenda
Key regional developments in the Arab world including strained relations between the six-nation Gulf Cooperation Council (GCC) and Iran will top the agenda of the consultative meeting of the GCC heads of state in the Saudi capital on May 14, GCC officials said after wide-ranging talks between Custodian of the Two Holy Mosques King Abdullah and GCC Secretary-General Abdullateef Al-Zayani here yesterday.

King Abdullah said: "The Gulf states were committed to bolstering efforts through concerted action for peace and security. A more homogenous GCC economic bloc is the need of the hour."

"The talks between King Abdullah and GCC chief came in the context of a regional trip undertaken by the GCC chief to brief the heads of Gulf governments about the GCC's preparations for the consultative meeting," said GCC spokesman Saleem S. A. Al-Alwi.

The meeting is also expected to "shed light on the security situation in the region and terrorism at large," said another GCC spokesman, without divulging more details.
Posted by: Steve White || 05/08/2012 00:00 || Comments || Link || E-Mail|| [6459 views] Top|| File under:
U.S. Says Syrian Election 'Borders on Ludicrous'
[An Nahar] The United States said Monday Syria's parliamentary election "borders on ludicrous" as the regime of
Hereditary President-for-Life Bashir Pencilneck al-Assad


One of the last of the old-fashioned hereditary iron-fisted fascist dictators...


continues its violent crackdown on its people.

"It's not really possible to hold credible elections in a climate where basic human rights


When they're defined by the state or an NGO they don't mean much...


are being denied to the citizens and the government is continuing to carry out daily assaults ...on its own citizens," State Department deputy

front man

Mark Toner said.

"To hold a parliamentary election in that kind of atmosphere borders on ludicrous," Toner told

news hound

s.

Syrians were voting on Monday in the country's first "multiparty" parliamentary election in five decades, being held against a backdrop of violence and dismissed as a sham by the opposition.

Young and old cast their ballots in neighborhoods of the capital and various other regions, while in opposition strongholds residents boycotted the vote, instead holding protests and a general strike.

The election was being held despite unrest that has swept the country since March 2011 when Assad resorted to force in a bid to quash a revolt against his autocratic regime.

The vote, initially scheduled for last September, was postponed to May 7 after Assad announced the launch of a reform process backed by a referendum.

Posted by: Fred || 05/08/2012 00:00 || Comments || Link || E-Mail|| [6463 views] Top|| File under: Govt of Syria
Home Front: Culture Wars
The battle for America
Israeli, Jewish students fighting back as hostility grows on leading campuses in America

It happened at the end of a Sabbath eve supper of a group of Jewish students. Amir Lev, Jewish Agency emissary at UC San Diego, went out for a smoke. He saw two cars wrapped with Paleostinian flags. "I took a few steps in the direction of the cars and they left," Lev recalls. "Two days later an Israeli student came over to his car and discovered that they spray painted the words 'Zionist terrorist.'"
 
"This does not happen every day, but there is definitely an escalation in the anti-Israel atmosphere in this university. And this is happening because for the first time Israeli students are responding," he says. "There is an approach which says it is preferable not to respond, because if we make noise we only give the other side more public relations. But we cannot continue giving them the stage. Some 90% of the students don't understand what this is about at all. We need to fight in order to bring them to our side. Now they see us; we are active."

This is exactly what is happening in the last two years in universities throughout the US and in particular in southern

Caliphornia

-- anti Israeli movements are no longer playing on an empty field. There are Israeli and Jewish American students who are fighting back against the heart of the intellectual elite in the US.
 


Caliphornia

, one of the most liberal and left-wing states in the US poses a particularly difficult challenge: Most of the universities here are anti-Israel among both professors and students. On the other hand, Los Angeles alone is the largest Israeli population center outside of Israel, and all the universities have a relatively high percentage of Jewish students. So there is a big vacuum.
 
The emissary program of the Jewish Agency entered this vacuum, and it includes at this stage 50 young people in their 20s, who come on service for a year to three years in the largest universities in the US. The objective is to impose order on Israeli public relations efforts on the campuses. The financing comes jointly from the Jewish Agency, Hillel and private donors. In the case of

Caliphornia

the main donor is the Israel Leadership Council (ILC,) a five year old Israeli organization that became a significant player in advancing Israel's interests in southern

Caliphornia

.
 
Under the wings of Adam Milstein, a real estate tycoon who is one of the wealthiest men in the Israeli community, the organization also finances the Ambassador project, which trains local students to serve as a public relations force for Israel on campuses under the supervision of Israeli monitors. These are young people who are already located at the universities, usually US natives or some who came at a young age, and in fact most of them love the US and do not consider immigrating to Israel -- but one visit to Israel is all that they need to form a deep emotional bond.
 
"Everything most of these university students know about Israel is so distorted and baseless they are positive we are Nazis," says Sagi Balasha, director of ILC. "But when they see our representatives, they see human beings -- young people, educated, civilized. Very few people work on campuses with tens of thousands of students. It is a full-time job facing people some of whom are Jews who oppose Israel. These are Israel's reserve soldiers on the campuses.
 
Representatives of this "reserve unit" gathered in the beautiful living room of the home of Adam and Gila Milstein one cold evening. All impressive, strictly polite, perfect speaking fluency, tremendous desire, and impressively level-headed. Defining them isn't important, salt of the earth or Silicon Valley, these representatives give Israel an appearance that is 180 degrees different than what the average American absorbs from television. Most of them, by the way, hold left-wing political opinions.
 
"In the period of Operation Defensive Shield I served at the IDF Spokesman's Office and worked with foreign journalists", says Neri Johnson, the emissary to UCLA. "It was almost impossible to talk to them. The pictures that came from the field were difficult and it was impossible to say something in their defense, but no one even tried to understand the context. Everything was black and white. I couldn't forget it even after the army, so I came here."
 
"The other side is much better than we in relaying its messages, and this is frustrating," says Lian Kimia, who came to the US with her parents at age 7, studied in UCLA, and now at age 25 is immigrating to Israel.
 
"They have Apartheid Week, which takes place in almost every American... the entire week is overflowing with effective gimmicks. Once they set up a roadblock in the middle of the campus, so one of us got dressed like a Paleostinian, went there and told the students gathered there: 'Imagine that I was a terrorist, this place would have blown up already.' But we generally don't behave like that but try to create a dialogue. The question is always whether to go down to their level, because this propaganda is so strong."
 
This is also the week in which pro-Paleostinian organizations try to pass a resolution supporting the BDS movement, which was founded in 2005 for the purpose of reviving the economic boycott against Israel. A significant part of its activities is held on campus, with Paleostinian students and supporters seeking to cancel deals with Israel.
 
"This boycott proposal passed only once until today, at Berkeley," says Ido Adulami, the USC emissary. "It passed unanimously, but the university president cast a veto. They tried to remove Sabra hummus from the cafeteria, claiming that the owners, Strauss, contribute to the IDF. It gets down to the level of boycotting hummus."
 
IN UC San Diego there is a relatively new phenomenon -- in recent years there has been a pronounced rush against Israel that reached the point where Israeli students preferred not to wander the main paths of the campus during Apartheid Week.
 
"Two months ago we heard that the demand to impose a boycott will come up this week," says Amir Lev. "From the moment that we discovered this we charged at members of the student government of the university with aggressive lobbying. This is a political effort in every way. Now it is clear to everyone that we are here."
 
"We got there at 5:30 pm and left at 2:00 am. We sat in a small room with 250-300 students who were divided clearly into two sides... some 90% of the people in the room were never in Israel, don't know anything about the conflict, it is doubtful if they can even identify Israel on a map. They conduct a debate full of fire and shouts as if they have any idea of what they are talking about. This is a university with more than 30,000 students, and all the lists that take part in the next elections to student government are running on one platform only -- whether they are for or against a boycott against Israel. So what if most of the students don't know what this is even about?" he says.
 
"The proposal lost by a 20-13 majority. If we had not been there, the resolution no doubt would have been passed. They were in shock. They wept as if we prevented the establishment of their state at that moment."
 
The force of anti-Israel feeling is something that changes from campus to campus and sometimes also at the campus itself from year to year. Everything depends on the students who study there at any particular moment. In Berkeley it was always hot -- in the past year students built models of West Bank roadblocks in the middle of campus, but this year it is relatively quiet there.
 
Irvine College in Orange County was considered until a few years ago as one of the most hostile campuses to Israel in America. Two years ago pro-Paleostinian students disrupted a lecture by Israeli Ambassador Michael Oren, and as a result of this the number of Jews studying at Irvine reached a new low for the last 15 years.
 
"They come to the lectures we organized, sit in the first row, and at the moment the lecture starts they get up and leave," says Eren Hoch, the Jewish Agency emissary to the university. "Once we brought a lecturer, a former IDF officer who said plainly that he is in favor of two states, and they got up and left anyway."
 
When asked whether the pro-Israel activists interact with the other side, Amir Lev responds: "Definitely. We manage to keep it respectable. This is America. Everything is terribly politically correct and you must keep it polite. This is not about persuading them. When I sit with one of them in a café, I do not speak to them but to the people sitting around and listening. There are people who don't agree even to speak with me because I served in the army, I am an oppressor. But we try to prompt others not to see us one-dimensionally."
 
"They are clever," adds Ido Adulami. "They are careful to say they are not anti-Jewish, but rather, anti-Zionist. They also use the word Zionism all the time. They made it a word of contempt and this is propaganda that also influences us. But the innovation we bring is focusing on things that are not tied to politics.
 
"We try to place a human face on what they know about Israel. For example, we have a group that deals with Israel only from the high-tech business angle. It is most important to cause people to understand the gap between what they see on television and reality. At least they will know what they are talking about. In a world in which your life is summed up by your status on Facebook this is a big challenge," he says.
 
Lev concludes: "It is only 5% of the students, but these are the activists; they make the noise. And what is most important is that they are also the next generation of American leaders. Our objective is to expose the extremism of the other side and we feel we are succeeding, because suddenly now for the first time the organization of black students is trying to make contact with us and people feel at ease walking on campus."
Continued on Page 49
Posted by: trailing wife || 05/08/2012 00:00 || Comments || Link || E-Mail|| [6467 views] Top|| File under:
Who's in the News
45
[untagged]
4
al-Qaeda in Arabia
3
al-Shabaab
3
Taliban
2
TTP
2
al-Qaeda
2
al-Qaeda in Pakistan
2
Global Jihad
2
Govt of Pakistan
2
Govt of Syria
1
Arab Spring
1
al-Qaeda in North Africa
1
Jamaat-e-Islami
1
Boko Haram
1
Commies
1
Jemaah Islamiyah
Bookmark
E-Mail Me
The Classics
The O Club
Rantburg Store
The Bloids
The Never-ending Story
Thugburg
Gulf War I
The Way We Were
Bio
Merry-Go-Blog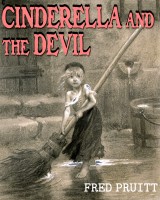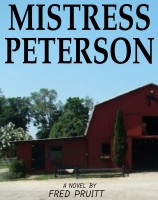 On Sale now!


A multi-volume chronology and reference guide set detailing three years of the Mexican Drug War between 2010 and 2012.

Rantburg.com and borderlandbeat.com correspondent and author Chris Covert presents his first non-fiction work detailing the drug and gang related violence in Mexico.

Chris gives us Mexican press dispatches of drug and gang war violence over three years, presented in a multi volume set intended to chronicle the death, violence and mayhem which has dominated Mexico for six years.
Click here for more information


Meet the Mods
In no particular order...


Steve White
Seafarious
Pappy
lotp
Scooter McGruder
john frum
tu3031
badanov
sherry
ryuge
GolfBravoUSMC
Bright Pebbles
trailing wife
Gloria
Fred
Besoeker
Glenmore
Frank G
3dc
Skidmark
Alaska Paul



Better than the average link...



Rantburg was assembled from recycled algorithms in the United States of America. No trees were destroyed in the production of this weblog. We did hurt some, though. Sorry.
3.236.117.38

Help keep the Burg running! Paypal: