Afghanistan
Four killed in Afghan suicide attack
[Bangla Daily Star]
Four people were killed and five

maimed

yesterday when a group of six

jacket wallah

s wearing police uniforms attempted to storm a government building in southeastern Afghanistan, police said.

A firefight erupted as the attackers tried to get through a police checkpoint in an attempt to attack the Yahyakhail district governor's office in Paktika


...which coincidentally borders South Wazoo...


province, provincial police chief Dawlat Khan Zadran told AFP.

"Only one of them managed to detonate the

boom jacket

he was wearing, the rest were

bumped off

by security forces."

Two police and two

non-combatants were killed

while five others, including three

coppers

,

were maimed

in the blast, Zadran said.

Posted by: Fred || 05/11/2012 00:00 || Comments || Link || E-Mail|| [6465 views] Top|| File under: Taliban
Africa Horn
Pirates 'seize' Greek-owned tanker off Oman
Pirates have hijacked a Greek-owned oil tanker carrying 135,000 metric tonnes of crude oil while in the Arabian Sea, the first successful attack on an oil tanker off the Horn of Africa in more than a year.

Dynacom Tankers Management, which manages the vessel, said it had lost contact with the crew of the MT Smyrni, a Suezmax-class tanker, following the attack off Oman at 1115 GMT on Thursday.

"The Liberian-flagged Tanker, the MT Smyrni, is carrying a cargo of 135,000 MT of crude oil," it said.


Quick! Someone call the Liberian Navy!

Suezmax tankers typically can transport a crude oil cargo of up to one million barrels, compared with two to three million barrels for very large oil tankers.

Dynacom gave no further details but a Kenya-based piracy expert, Andrew Mwangura, said the vessel was headed for the Somali coastline.

Industry websites said the vessel had sailed from Turkey, but there were mixed reports about its destination.

"Aboard are nine Indians and about eight Filipinos," Mwangura, who is maritime editor of Somalia Report, a private regional news portal, said. "It is headed to Somalia."
Posted by: tipper || 05/11/2012 11:12 || Comments || Link || E-Mail|| [6471 views] Top|| File under:
Unknown gunmen kill Islamic Relief staff in somalia
(Sh. M. Network)-Unidentified

gunnies

have shot to death a staff working for Islamic Relief Agency in the heart of Somalia's south-central Baidoa town, situated 256 kilometers (159 mi) by road northwest of the capital Mogadishu, reports said on Thursday.

Fanah, the victim was

rubbed out

on Wednesday after evening prayer by

gunnies

as he walked near his house in Baidoa, a former Al shabab stronghold town beforeSomaliaand Æthiopian troops rolled in On February 22, 2012.

Witnesses said the assailants

beat feet from

the scene after shooting. Hundreds of Somali government forces have reached at the site and launched search operations, but no arrests were reported so far.

No group or individual has claimed the responsibility for killing so far. Islamic-Relief. Islamic Relief is an international aid & development charity that is working in Somalia fort years.

Hundreds of Æthiopian troops with tanks and artillery weapons had arrived in Baidoa On February 22, 2012; to protectSomalia's government against the Al shabab inBaidoa,Somalia's third largest city in south-central Somalia and It is the capital of the Bay region.

Last year, Al-Shabaab



... the personification of Somali state failure...




beturbanned goon

group, which has been battling African Union


...a union consisting of 53 African states, most run by dictators of one flavor or another. The only all-African state not in the AU is Morocco. Established in 2002, the AU is the successor to the Organisation of African Unity (OAU), which was even less successful...


troops supporting the transitional government, banned 16 international aid agencies from operating in the territories it controls, accusing the agencies of spying on behalf of Western entities.
Posted by: Fred || 05/11/2012 00:00 || Comments || Link || E-Mail|| [6466 views] Top|| File under: al-Shabaab
Somali Gov't, Al shabab claim victory over Bay,Bakol fighting
(Sh. M. Network)-Both Somali government and the Islmaist

snuffies

of Al shabab officials have on Thursday claimed a major victory over a fierce battle took place on Wednesday Somalia's southern regions of Bay and Bakol.

According to Ali Aden, Somali MP who is in the region told Shabelle Media that the allied forces (Somali and Æthiopians) have inflicted upon the

snuffies

of Al shabab a heavy and irreversible loss of life during the attack at Awdinle and Qansah-Dheere towns in Bay region, south Somalia.

For their side, Al shabab officials who talked ta rebel-run local radio station rebuffed TFG's claim, saying that they have killed at least 10 Somali and Æthiopian combatants in their ambush attack on a convoy belonging to the coalition forces.

Conflicting sides,Somaliagovernment and Al shabab rebel's claims could not be independent verified since there were no any further self-determining details
Posted by: Fred || 05/11/2012 00:00 || Comments || Link || E-Mail|| [6482 views] Top|| File under: al-Shabaab
Work accident kills 3 Al-Shaboobs in El-Bur,central Somalia
(Sh.M.Network)- Witnesses said on Thursday At least three Al shabab fighters

bit the dust

when a landmine blast struck

forces of Evil

that they were going to plant at an area near Somalia's central town of El-Bur, central Somalia.

"We heard large sound of blast early on Thursday morning an area not far away from El-Bur, where Al shabab

forces of Evil

wanted to place in the ground a landmine, but it detonated them and killed three of them," a witness told Shabelle Media by phone from the town.

Also Ahlu Sunna Waljama'a forces went to the went kaboom! site and cordoned of the area to hunt down the attackers. Blood and dead bodies were seen scattered on the ground.

According to the officials, Three Al shabab agents were so far confirmed to have been killed in the landmine blast at El-Bur town,


They're still collecting bits, but thus far they've confirmed three noses and seven ears...

a city that is largely controlled bySomalia's moderate Ahlu Sunna Waljama'a (ASWJ) fighters backing by the neighboring Æthiopian troops.
Posted by: Fred || 05/11/2012 00:00 || Comments || Link || E-Mail|| [6467 views] Top|| File under: al-Shabaab
Africa North
Egypt seizes weapons cache, arrests smugglers
CAIRO: Egyptian security forces have seized 40 surface-to-surface missiles and other heavy weapons being smuggled along the northern coastal highway from Libya by a group from the Sinai Peninsula, state media reported on Thursday.

The arms had been seized on the road between Marsa Matrouh and Alexandria on the Mediterranean coast, state media reported. The smugglers had confessed to bringing the weapons to the country to sell them on to dealers, the state news agency MENA said. There was no word on the source of the weapons.

Israeli officials said last year that Libya, which borders Egypt to the west, had become a major source of weapons being smuggled into the Sinai Peninsula, which borders both Israel and the Hamas-run Gaza Strip. The MENA news agency said the cache included mortars and heavy ammunition.
Posted by: Steve White || 05/11/2012 00:00 || Comments || Link || E-Mail|| [6465 views] Top|| File under:
Arabia
Preparations to storm Al-Qaeda-controlled town
[Yemen Post] Minister of Defense, Major General Mohammad Nasser Ahmed, along with Aden governor Waheed Ali Rasheed have reviewed combat readiness of military units as they visited on Wednesday a number of military and security units in Aden.

Media sources stated that preparations are ongoing to carry out military storm against Zinjibar town controlled by Al-Qaeda a year ago.

According to the Yemeni News Agency (Saba) Defense Minister visited Badr camp on Wednesday, pointing out that the minister was received by the commander of the Southern Military Region Salem Ali Qatan who briefed him on the combat readiness of the camp's military units.

President Abdu Rabo Hadi had vowed in an address delivered before Yemeni officers and troops last week that he will defeat Al-Qaeda. However,


women are made to be loved, not understood...


Al-Qaeda attacked hours after the address a military position in Abyan
...a governorate of Yemen. The region was a base to the Aden-Abyan Islamic Army terrorist group until it dropped the name and joined al-Qaeda. Its capital is Zinjibar. In March 2011, al-Qaeda in the Arabian Peninsula declared the governate an Islamic Emirate after seizing control of the region. The New York Times fastidiously reported that those in control, while Islamic hard boyz, are not in fact al-Qaeda, but something else that looks, tastes, smells, and acts the same. Yemeni government forces launched an effort to re-establish control of the region when President-for-Life Saleh was tossed and the carnage continues...
, killed and captured dozens of the Yemeni troops.

Meanwhile,


...back at the comedy club, Boogie was cracking himself up, but nobody else seemed to be getting the non-stop jokes...


a senior Yemeni military commander Mohammed Ali Mohsin has revealed that all Yemen's armed forces received no weapons except the Republican Guard headed by Ahmed Ali, the elderly son of the former president Ali Abdullah Saelh since 1994.

In an interview with an English-speaking newspaper, Mohsin revealed that Saleh directed 25 percent of the armed forces' budget to go to the Republican Guard.

He said the purchase of weapons does not go through the Defense Ministry, pointing out that private deals are performed without the knowledge of the Defense Ministry.

"The daily food ration for each soldier in the Republican Guard is 150 grams per day, while the soldier's ration in any other military unit is only 75 grams" he added.


Posted by: Fred || 05/11/2012 00:00 || Comments || Link || E-Mail|| [6467 views] Top|| File under: al-Qaeda in Arabia
Caribbean-Latin America
Death in Durango: 7 die

For a map, click here. For a map of Durango state, click here

By Chris Covert
Rantburg.com

An unidentified Mexican Army lieutenant colonel was found shot to death in the sierras of Santiago Papasquiaro Wednesday morning, according to a news item on the website of El Siglo de Durango Thursday evening.

The victim was tentatively identified as Lt. Colonel Felipe Villalobos, said to be a member of Mexico's elite Grupo Aeromovil de Fuerzas Especiales (GAFE) special forces group. Reports say the local municipal government have already declared their incompetence in the case, kicking it over to military jurisdiction. The declaration is pro forma since no civilians are presumably involved in the shooting.

The report also said that another unidentified soldier was being investigated for his role in the death of the colonel.

According to a post on the website of El Contexto de Durango news daily, six individuals including two women, said to be affiliated with Los Zetas criminal group, were detained at a traffic stop in Santiago Papasquiaro Thursday in the Las Quebradas region.

Durango state police agents from at least two separate agencies stopped six individuals travelling aboard a Chevrolet Malibu sedan on Bulevar Armando del Castillo Franco in CNOP colony. The driver of the vehicle attempted to initiate a pursuit, but was stopped

The stop netted one AK-47 rifle, one .38 caliber Super pistol, 37 packages of powder cocaine divided and wrapped for retail sale, 16.5 kilograms of marijuana, about one kilograms of unprocessed marijuana, 38 small packages of marijuana divided and wrapped for retail sale weighing a total of 2.1 kilograms, 14 rounds of 7.62x39mm ammunition for the AK-47 rifle and the sedan.

The detainees were identified as Hector Fidel Corral AKA El Tetín, 23, Jesus Gutierrez Gomez AKA El Pelon, Maria Laura Dominguez Quiñonez 21, Norma Elizabeth Lopez Palafox, 30, José Alejandro Amaya Amado, 29 and José Sergio Hernandez Monarrez AKA El Capter, 18.

Six other individuals were found dead in Durango state.

An unidentified man in his 30s was found beaten to death in Durango municipality Wednesday morning by Durango state police agents. The victim was found on the road between Hacienda La Martinica and the village of Pilar de Zaragoza.


The Durango Fiscalia General de Estado, or attorney general, said that a man found shot to death in his residence April 30th has been identified as Alfredo Rincon Quiñones, 65. The victim was found in the village of Ignacio Zaragoza in Coneto de Comonfort municipality. The victim was shot as many as four times with an AR-15 rifle.


The Durango Fiscalia General de Estado said that two men who disappeared April 29th and were later found dead near Guadalupe Victoria dam April 30th have been identified. Mateo Mancinas Gonzalez, 24, and Jorge Luis Mancinas Guerrero, 22, were both from Buenavista colony in the village of El Salto in Pueblo Nuevo municipality.


A man was found shot to death in Santiago Papasquiaro near the village of El Atascadero Wednesday. The victim was identified as Pedro Contreras Segovia, 55, a resident of Santiago Papasquiaro city. The victim had been shot once in the chest.


A man was found beaten to death in Santiago Papsquiaro municipality Wednesday. Ramon Jimenez de la Cruz, 44, had been missing since last Saturday. He was found near the village of Santa Teresa on Francisco Zarco road.
Chris Covert writes Mexican Drug War and national political news for Rantburg.com
Posted by: badanov || 05/11/2012 00:00 || Comments || Link || E-Mail|| [6462 views] Top|| File under:
India-Pakistan
Two 'missing' men found shot dead in Lyari River
[Dawn] Two young men were found

rubbed out

in the Lyari


...one of the eighteen constituent towns of the city of Karachi. It is the smallest town by area in the city but also the most densely populated. Lyari has few schools, substandard hospitals, a poor water system, limited infrastructure, and broken roads. It is a stronghold of ruling Pakistan Peoples Party. Ubiquitous gang activity and a thriving narcotics industry make Lyari one of the most disturbed places in Karachi, which is really saying a lot....


River near Love Lane Bridge within the remit of the Pak Colony

cop shoppe

on Wednesday, officials said.

The police added that Fawad Sheikh, 31, and his 35-year-old friend, Tariq Kamal, were believed to have been kidnapped on Sunday.

Their families were quoted as saying that they had received a call from kidnappers who told them that both the men were police informants and would be killed for that reason. The victims had sustained gunshot wounds to the head, the police said, adding that their bodies were shifted to the Civil Hospital Bloody Karachi


...formerly the capital of Pakistain, now merely its most important port and financial center. It may be the largest city in the world, with a population of 18 million, most of whom hate each other and many of whom are armed and dangerous...


for a post-mortem examination.

Father of an infant, Fawad Sheikh was associated with leather business and lived in Gizri.

Tariq Kamal, a crime

news hound

working for a local daily, was a resident of Gulshan-e-Iqbal. Their missing reports were lodged at the Gizri

cop shoppe

, officials said.

Pak Colony SHO Saleem Marwat said the kidnappers apparently killed them on the suspicion of being police informant, as they had also called their families before the murder and told them about the victims' links to the police.

Speaking to Dawn, editor of daily Sindh Task Rizwan Khanzada said his staff had informed him about the kidnapping of Tariq Kamal on May 5.

He quoted Kamal's mother as saying that she received a phone call from the kidnappers who told her that they did not want ransom. "They told her that they were going to kill him as he is a police informant," he said.

According to him, the kidnapper used Kamal's cellphone to call her mother. When the call was traced, it was found that it was made from somewhere near Hub Chowki or Vinder, he added.

The police said it was not yet clear if the victims had been kidnapped from Vinder or

Bloody Karachi

.

The officials quoted Fawad Sheikh's nephew, Mohammad Ali, as saying that his uncle left home to meet Mr Kamal on Sunday but went missing. The following day, someone called the victim's wife telling her that they would kill him because he was working for police.

A case (FIR 115/2012) was lodged at the Pak Colony

cop shoppe

against unidentified persons on a complaint of a victim's brother, Saleem.

Body found

Earlier on Wednesday morning, the body of a young man, associated with prize bond business, was found in the Moosa Lane area of Lyari, officials said. The officials added that t
his was the first killing in the area following the Lyari operation.

Mohammad, 45, son of Younis, left his shop on Tuesday evening telling his associate that he was going to meet someone but did not return, said an official at the Baghdadi

cop shoppe

.

The official said the victim had been killed somewhere else before his body was dumped there. He sustained two bullet wounds to the head. The body was shifted to the Civil Hospital

Bloody Karachi

for a post-mortem examination, the police said.

Clash claims two lives

Two people were killed and another was

maimed

in a clash between two groups of rickshaw drivers in the Bakra Piri area of Malir, police said.

One of the victims, Hafeez, 28, son of Dur Mohammad, was said to be associated with the outlawed People's Amn Committee, while the identity of the other man killed in the clash could not be ascertained, said an official at the Malir City

cop shoppe

.

The groups became involved in the clash at the Bakra Piri rickshaw stand in Malir 15, said the official, adding that during the brawl, someone in the crowd pulled out a pistol and fired multiple shots before fleeing.

Three people sustained gunshot wounds, while the crowd dispersed due to the firing, the police added.

The police shifted the three victims to the Jinnah Postgraduate Medical Centre, where two of them died during treatment.

Malir City SHO Ismail Lashari said the victim, Hafeez, was a resident of Kalakot.

The

maimed

man was identified as Rashid, son of Ismail, he said, adding that he was under treatment at the hospital.

The police said the victims were under the influence of drugs when the fight broke out. Following the medico-legal formalities at the JPMC, the body of the victim was shifted to the Edhi morgue for want of identification.
Posted by: Fred || 05/11/2012 00:00 || Comments || Link || E-Mail|| [6464 views] Top|| File under:
10 militants killed in Tirah aerial strikes
[Dawn] At least 10

snuffies

were killed and eight other injured when jet planes targeted their hideouts in Tirah valley of Khyber Agency
on Wednesday.

Officials said that planes carried out several sorties targeting the hideouts of Taliban of Tariq Afridi group in Meer Khwla, Dwa Thoe and Thora Vella areas near the Afghan border.

They said that at least 10

snuffies

were killed and eight more received injuries while two of their hideouts were completely destroyed in the aerial strikes.

Taliban affiliated with Tariq Afridi group had established bases in the area since long but they are facing stiff resistance from both Kukikhel


...a tribe of primitives inhabiting Khyber Agency. They are a branch of the Afridi tribe. Traditionally they have been migratory, tromping between Jamrud and the Rajgal valley with the seasons. The tribe has had mustache-cursing relationships with several other tribes, including the Zakkakhel and Kambarkhel, and with the Mullagori. They make welcome most anyone with a turban and automatic weapons, but every once in awhile they get together a tribal lashkar to mollify the government...


tribe and banned

myrmidon

group Lashkar-e-Islam.

Meanwhile,


...back at the abandoned silver mine, the water was up to Jack's neck and still rising...


hundreds of families continued to migrate from Shalobar area in Bara on Wednesday, availing the 24-hour extension in the deadline granted to them by the local administration.

Officials said that a total of 1,600 families had left their houses in Shalobar area and shifted to safer places. Local welfare groups established relief camps at Qambarabad and Batta Thal localities to assist the migrating families.

Sources in Bara said that most of the displaced families preferred to move to Sipah and Malakdikhel areas as they were unable to hire transport or rent a house in

Beautiful Downtown Peshawar

.

Tehrik Mutasereen Bara, Khyber Union, Khidmat-e-Khalq Committee and elders of Shalobar tribe have demanded of the political administration to provide them sufficient time to move to safer places.

In South
Wazoo Agency, Ziaul Islam, an assistant director of agriculture department, was released by his captors on Wednesday at the same place from where he was kidnapped on March 23, 2012. Sources said that the official was picked up from Thanai area on Gomal-Wana Road by unidentified persons on March 23 when he was on way to Peshawar.

The local administration under collective territorial responsibility clause of FCR had cooled for a few years
Book 'im, Mahmoud!
11 members of Othmankhel and Karmaskhel sub-tribes of Ahmedzai Wazir, impounded seven vehicles, withheld salaries of Class-IV employees, Levies and Khasadar forces and refused to issue passports, domiciles and national identity cards to them till safe recovery of the official.

The released official said that he remained for two months in the captivity of unidentified kidnappers. He said that he was brought to the place, where he was released, blindfolded in a vehicle.

Posted by: Fred || 05/11/2012 00:00 || Comments || Link || E-Mail|| [6467 views] Top|| File under: Lashkar-e-Islami
Red Cross stops work in Pakistani cities
[Dawn] The

Red Thingy

says it has suspended operations in two of Pakistain's largest cities following the killing of a British nurse working for the group in the country.

The body of Khalil Rasjed Dale, 60, was dumped close to the southwestern city of Quetta on April 29. He was kidnapped in the city in January.

In a statement Thursday, the International Committee of the

Red Thingy

said it was suspending humanitarian activities in the northwestern city of

Beautiful Downtown Peshawar

and port city of Bloody Karachi.


...formerly the capital of Pakistain, now merely its most important port and financial center. It may be the largest city in the world, with a population of 18 million, most of whom hate each other and many of whom are armed and dangerous...


The organization has already stopped work in Quetta and surrounding Balochistan


...the Pak province bordering Kandahar and Uruzgun provinces in Afghanistan and Sistan Baluchistan in Iran. Its native Baloch propulation is being displaced by Pashtuns and Punjabis and they aren't happy about it...


province.

The ICRC has been performing humanitarian work in Pakistain since 1947.

Posted by: Fred || 05/11/2012 00:00 || Comments || Link || E-Mail|| [6469 views] Top|| File under: Govt of Pakistan
Syria-Lebanon-Iran
Syria says thwarts attempted 1,200 kg car bomb
Syrian forces foiled an attempted suicide car bombing in the northern city of Aleppo on Friday, state television said, a day after two bombs in the capital killed at least 55 people.

Security forces say they killed the bomber, who had 1,200 kg of explosives in the car.


Posted by: tipper || 05/11/2012 10:49 || Comments || Link || E-Mail|| [6468 views] Top|| File under:
Syrian Troops Kidnap Citizen in Akkar
[An Nahar] Syrian troops crossed over into

Leb

Wednesday night and kidnapped a Lebanese citizen, reported the daily al-Mustaqbal


... the Future Movement, political party led by Saad Hariri...


on Thursday.

It said that Syrian border guards crossed the Kabir River near the town of al-Abboudiyeh in Akkar and

kidnapped

Mohammed Mahmoud Ibrahim.

He has since been taken to Syrian territory.

Tensions have mounted in the town over al-Ibrahim's fate and its residents have issued calls for his release.

Members of his family have since blocked in protest the international road leading to Syria at al-Abboudiyeh, reported the National News Agency.

They threatened to maintain the protest and escalate their action until the abductee is freed.

They demanded that the Lebanese authorities intervene to stop what they called "Syria's repeated violations" against

Leb

.

Posted by: Fred || 05/11/2012 00:00 || Comments || Link || E-Mail|| [6467 views] Top|| File under: Govt of Syria
Massive blasts in Syrian city claim 55 lives
[Daily Nation (Kenya)] Two

jacket wallah

s killed at least 55 people and

maimed

nearly 400 in the Syrian capital Damascus


...The place where Pencilneck hangs his brass hat...


today, authorities said, in the deadliest attacks of the country's 14-month uprising.

The blasts during the morning rush hour left an apocalyptic scene of destruction and further put into question a UN-backed ceasefire that has failed to take hold since it went into effect on April 12.

UN-Arab League


...an organization of Arabic-speaking states with 22 member countries and four observers. The League tries to achieve Arab consensus on issues, which usually leaves them doing nothing but a bit of grimacing and mustache cursing...


envoy Kofi Annan

...Ghanaian diplomat who served as the seventh and so far the worst Secretary-General of the UN. Annan and the UN were the co-recipients of the 2001 Nobel Peace Prize for something or other that probably sounded good at the time. In December 2004, reports surfaced that Kofi's son Kojo received payments from the Swiss company Cotecna, which had won a lucrative contract under the UN Oil-for-Food Program. Kofi Annan called for an investigation to look into the allegations, which stirred up the expected cesspool but couldn't seem to come up with enough evidence to indict Kofi himself, or even Kojo...
, who brokered the truce, strongly condemned the bombings as the regime of Hereditary President-for-Life Bashir Pencilneck al-Assad


The Scourge of Hama...


and the opposition accused each other of being responsible.

Russia and China, both supporters of Assad's embattled regime, called for a stop to the violence and urged all parties in Syria to cooperate with Annan's peace plan.

State television aired gruesome footage of the aftermath of the twin

kaboom

s in the neighbourhood of Qazzaz, blaming "terrorists", the term used by authorities to refer to rebels seeking to topple Assad's regime.

The television showed images of a woman's charred hand on a steering wheel, her gold bracelets dangling from her blackened wrist.

Other burnt and mangled bodies lay in the street amid the carcasses of smouldering vehicles and rubble.

"Is that the freedom you want? Students from schools and employees going to work are dead," shouted one man in the middle of the destruction.

The

kaboom

s took place on a main freeway in the south of Damascus, in front of a nine-storey security complex whose facade was heavily damaged while nearby residential buildings collapsed.

The interior ministry said the

suicide kaboom

ers used a tonne of explosives, killing at least 55 people and wounding 372.

It added that emergency workers filled 15 bags with body parts of others who died, and that the blasts also destroyed around 200 cars.

The Syrian Observatory for Human Rights, a

Britannia

-based monitoring group, said the bombings targeted an intelligence base and killed 59 people, including civilians and security personnel.

The attacks came a day after UN observers monitoring the ceasefire escaped unharmed when a

roadside kaboom

went kaboom! as they were visiting the flashpoint southern city of Daraa. Ten Syrian troops escorting them were hurt.

"This is yet another example of the suffering brought upon the people of Syria," said Major General Robert Mood, chief of a UN observer mission, who visited the site of the

kaboom

s.

"We, the world community, are here with the Syrian people and I call on everyone within and outside Syria to help stop this violence," he added.

In Geneva, Annan said through his

front man

Ahmad Fawzi that he "condemns in the strongest possible terms the attacks that took place earlier today in Damascus."

"Any action that serves to escalate tensions and raise the level of violence can only be counter-productive to the interests of all parties," he added.
Posted by: Fred || 05/11/2012 00:00 || Comments || Link || E-Mail|| [6465 views] Top|| File under: Govt of Syria
Who's in the News
26
[untagged]
5
Govt of Pakistan
5
Govt of Syria
3
al-Shabaab
2
al-Qaeda in Arabia
1
Houthis
1
Jamaat-e-Islami
1
Lashkar-e-Islami
1
Pirates
1
Taliban
1
Abu Sayyaf
1
Commies
1
Govt of Iraq
1
Govt of Sudan
Bookmark
E-Mail Me
The Classics
The O Club
Rantburg Store
The Bloids
The Never-ending Story
Thugburg
Gulf War I
The Way We Were
Bio
Merry-Go-Blog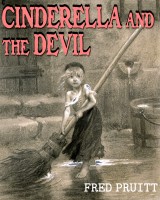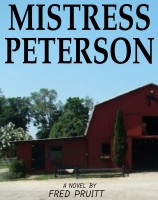 On Sale now!


A multi-volume chronology and reference guide set detailing three years of the Mexican Drug War between 2010 and 2012.

Rantburg.com and borderlandbeat.com correspondent and author Chris Covert presents his first non-fiction work detailing the drug and gang related violence in Mexico.

Chris gives us Mexican press dispatches of drug and gang war violence over three years, presented in a multi volume set intended to chronicle the death, violence and mayhem which has dominated Mexico for six years.
Click here for more information


Meet the Mods
In no particular order...


Steve White
Seafarious
Pappy
lotp
Scooter McGruder
john frum
tu3031
badanov
sherry
ryuge
GolfBravoUSMC
Bright Pebbles
trailing wife
Gloria
Fred
Besoeker
Glenmore
Frank G
3dc
Skidmark
Alaska Paul



Better than the average link...



Rantburg was assembled from recycled algorithms in the United States of America. No trees were destroyed in the production of this weblog. We did hurt some, though. Sorry.
3.235.173.155

Help keep the Burg running! Paypal: