--Tech & Moderator Notes
Deletion Notice: Infowars.com
An article from Inforwars.com was deleted.

Inforwars.com is a truther outfit. Any news from that site will be deleted on sight.

-- badanov
Posted by: badanov || 05/05/2012 00:00 || Comments || Link || E-Mail|| [6513 views] Top|| File under:
Africa Horn
Mortars hit Somalia's presidential palace
(Sh.M.Network)- Nearly 10 mortars slammed at Somalia's presidential palace on Friday night as

kaboom

s and gunfire rocked Mogadishu in the latest outbreak of violence in chaotic Somalia, witnesses said.

"I can confirm two mortars have hit near VillaSomalia," a source told Shabelle Media of the building where President Sheik Sharif Sheik Ahmed stays. "We do not have word yet if there were casualties or not."

More than a dozen

kaboom

s boomed across Mogadishu and gunfire rattled out to break a lull in the violence of several days in the coastal capital of the Horn of Africa nation.

"I have heard more than a dozen

kaboom

s ... now there is no gunfire," said a resident

Also in the news, unknown

gunnies

have overnight attacked on government bases in Mogadishu, triggering face-to-face gun-battle that lasted two hours.

At least four government soldiers were killed last night in Mogadishu. Al shabab group has so said it was behind the killing.
Posted by: Fred || 05/05/2012 00:00 || Comments || Link || E-Mail|| [6486 views] Top|| File under: al-Shabaab
Police on high alert after nine terror suspects enter Kenya
(Sh.M.Network)- Lamu police are on high alert following the entry of nine suspected Al-Shabaab



... Somalia's version of the Taliban, functioning as an arm of al-Qaeda...




gun-hung tough guys

from Somalia on Wednesday.

The aliens are suspected to include

imported muscle

, who entered Kenya from Burgavo and other small towns in Somalia's Lower Juba region, and have been forced out by Kenya's military offensive in the these parts, and the disintegration of Al-Shabaab.

The police alert is bad news for the

fled

gling tourism industry, which was battered last year following the abduction and murder of British and

Frenchies

in Manda, and Kiwayu islets, a few kilometers by sea from the area where the

forces of Evil

are believed to be hiding.

"We have no doubt that the group has links with the Al-Shabaab," said Lamu East OCPD, Samuel Obara, who is co-ordinating the operation against the

bully boy

s. He was speaking on telephone from Lamu, on Thursday.

But the Government has responded robustly with heavy deployment of forces in Lamu, other islets, and international border seeking to prevent a fresh assault on the tourism sector.

This comes less than a week after theUKand US lifted advisories against essential travel to Lamu and local slums.

In Mombasa, Administration Police officers demolished structures around Tononoka Grounds after

gun-hung tough guys

detonated simultaneous bombs last month in Mtwapa, killing two worshippers.

The reports emerged as the British Government announced it was reviewing the travel advisory it issued last year. During the life of the advisory, including a separate one issued by theUS, the Lamu archipelago lost about 50 per cent of its foreign tourists and revenues, conservative estimates show.

The US has since, also, reviewed its separate advisory against essential travel toKenya, but most tourists on the Kenyan coast are from western Europe. Some investors, however, feel the words used in the review by the British do not go far enough to reassure foreigners about their safety in Lamu and other cities.

They are also calling on the Government to improve security and infrastructure.

Coast Provincial Police Officer Aggrey Adoli told The Standard on Thursday that police have maintained air, land, and sea patrols in hotspots following last year's events.
Posted by: Fred || 05/05/2012 00:00 || Comments || Link || E-Mail|| [6462 views] Top|| File under: al-Shabaab
Africa North
Clashes erupt at mass rally in Cairo
[Al Jazeera] Egyptian armed forces and protesters have clashed in Cairo, with troops using water cannon and rocks to disperse demonstrators trying to reach the defence ministry.
Hundreds of troops guarding the ministry surged forward on Friday when protesters began cutting through barbed wire used to seal off the ministry building in the capital's central Abbasiya neighbourhood.

"We understand that just a few minutes ago, the protesters tried to remove the barrier with barbed wire between themselves and the defence ministry,"

Al Jizz

's Steve Chao reported from Cairo.

"Security forces responded with water canons. Protesters responded with rocks."

He said the military forces were describing their actions as "self-defence".

The protests come amid heightened tension after 11 people were killed in

festivities

that broke out on Wednesday when

person or persons unknown

fired at protesters staging a sit-in outside the ministry of defence in Cairo.

Protesters have plastered Cairo's Tahrir Square with banners reading, "Down with military rule".

"I'm telling the military council... enough bloodshed, enough fabricated crisis, enough unleashing of thugs on the public, enough destruction... we want them to transfer power to an independent transitional authority tomorrow," Akrami Darwish, a protester, said on Friday.

The protests, to "protect the revolution and halt the bloodshed", were expected to draw people from all major political formations in Egypt, namely the

Moslem Brüderbund

, a section of the Salafist movement and the liberal activist movements.

Several pro-democracy movements, including April 6, as well as the powerful

Moslem Brüderbund

said they would be joining the protests in Cairo and the Mediterranean city of Alexandria.

The ultra-conservative Salafi movement, which has become increasingly popular recently, is also participating in the rallies. Its candidate, Hazem Abu Ismail, was disqualified because his mother had dual Egyptian-US nationality.

"If anyone approaches its (installations), they should hold themselves responsible," General Mokhtar al-Mulla, a member of the ruling military council, said on Thursday.



Al Jizz

's Rawya Rageh, reporting from Cairo, said: "It has really boiled down to an issue of trust. Whatever the ruling military council promises, people simple don't trust them, at least the protesters."

"It is definitely turning into a battle of the wills between the two sides," she said.

Army troops were accused of standing idly by near the

festivities

on Wednesday and not intervening until after the deaths of some of the protesters.

However,


women are made to be loved, not understood...


the army denied that it was responsible for the bloodshed.

"Our hands are clean of Egyptian blood," Major General Mohammed al-Assar, a

bigwig

in the Supreme Council of the Armed Forces (SCAF), said on Thursday.

Posted by: Fred || 05/05/2012 00:00 || Comments || Link || E-Mail|| [6482 views] Top|| File under: Arab Spring
Arabia
Yemeni journalists attacked; newspaper harassed
[Yemen Post] The Committee to Protect Journalists condemns a series of anti-press attacks in Yemen over the past 10 days that have included assaults on two journalists, threats against two more, and the official harassment of a local newspaper.

"Yemeni journalists of all types have been attacked and threatened in recent days," said Mohamed Abdel Dayem, CPJ's Middle East and North Africa program coordinator. "Authorities have a duty to enforce the law and bring an immediate end to these tactics designed to intimidate the press into silence."

Anwar al-Bahri, a

news hound

for the official Saba news agency, was beaten by

faceless myrmidons

who stormed into his home in the capital, Sana'a, on Monday, the agency reported. News accounts reported that the attackers belonged to Yemen's most influential tribal group, the al-Ahmar family. Al-Bahri was beaten in front of his wife and children and was treated for unspecified injuries at a local hospital, news reports said.

Wael al-Absi, a journalist for the news website Aleshteraki, was photographing a protest in Freedom Square in Taiz, Yemen's third largest city, on April 24 when an unidentified man assaulted him, according to his employer. News accounts reported that the assailant was aligned with the security forces that oversee Freedom Square. Aleshteraki is affiliated with the Yemeni Socialist Party. Al-Absi was treated for head and eye injuries at a local hospital, news reports said.

On the same day, two journalists received threatening calls, according to news reports. An unidentified man called Fathi Abu al-Nasr, a journalist who contributes to several Yemeni news publications, and told him he'd be killed if he didn't stop writing, according to news reports. The journalist, who has written in support of the revolution, is also critical of the

Iranian catspaws

known as the Huthis in the northern Saada region, news reports said.

An unidentified man called Abdelqadir al-Mansoub, the head of the office of the news website Hshd in the city of Al-Hudaydah, and told him to be careful about his coverage of alleged corruption involving a local oil company, according to news reports. The caller said that if anything happened to al-Mansoub, it would be the journalist's own fault.

The son of former President Ali Abdallah Saleh has also launched a campaign of harassment against a local newspaper. The weekly Al-Ahali reported on Tuesday that the office of Republican Guard Commander Ahmed Ali Abdallah Saleh had released a statement saying the paper had spied on military camps and cooperated with Al-Qaeda in the Arabian Peninsulaand that the paper's staff should be prosecuted in military courts. Several local news websites loyal to Saleh also republished the story, according to news reports.

Al-Ahali had published an article on April 23 that said the commander had four Apachehelicopters in a military camp in the village of Sanhan, the former president's birthplace. The paper, which is affiliated with the leading opposition Islah party, has long been a critic of the Yemeni government and the military.

Al-Ahali has been attacked in the past. In April 2011, thousands of copies of the newspaper were confiscated, and in 2009, the Yemeni government barred the sale of the newspaper for a time, CPJ research shows.

CPJ documented a stream of attacks against journalists in Yemen since political unrest erupted last year, including deaths, physical assaults, detentions, harassments, and attacks on news outlets.
Posted by: Fred || 05/05/2012 00:00 || Comments || Link || E-Mail|| [6464 views] Top|| File under: Arab Spring
Pro-Regime Gunmen Kill 12 'Qaida' Militants in Yemen
[An Nahar] Pro-government

gunnies

fighting al-Qaeda alongside the Yemeni army have killed 12 suspected

snuffies

as jihadists attacked the southern town of Loder, one of the fighters said on Friday.

"Two vehicles were destroyed and 12 fighters killed" late Thursday by the

gunnies

, he told Agence

La Belle France

Presse, adding the

snuffies

had attacked the southern entrance to the town in restive Abyan
...a governorate of Yemen. The region was a base to the Aden-Abyan Islamic Army terrorist group until it dropped the name and joined al-Qaeda. Its capital is Zinjibar. In March 2011, al-Qaeda in the Arabian Peninsula declared the governate an Islamic Emirate after seizing control of the region. The New York Times fastidiously reported that those in control, while Islamic hard boyz, are not in fact al-Qaeda, but something else that looks, tastes, smells, and acts the same. Yemeni government forces launched an effort to re-establish control of the region when President-for-Life Saleh was tossed and the carnage continues...
province.

The

gunnies

, who belong to the so-called Popular Resistance Committees, were supported by army artillery as they pushed the

snuffies

back, the fighter said.

He added that four civilians were

maimed

when two mortars fired by al-Qaeda suspects struck Loder.

Al-Qaeda seized Loder in August 2010, but the army eventually drove it out.

Loder lies 150 kilometers northeast of Zinjibar, capital of Abyan province, which was overrun last May by the Partisans of Sharia (Islamic law), an affiliate of al-Qaeda in the Arabic Peninsula.

Posted by: Fred || 05/05/2012 00:00 || Comments || Link || E-Mail|| [6542 views] Top|| File under: al-Qaeda in Arabia
Caribbean-Latin America
Mexican Marines detain local Los Zetas security chief in Xalapa

For a map, click here

By Chris Covert
Rantburg.com

A local Los Zetas security chief was detained Wednesday by a Mexican Naval Infantry detail in Xalapa, Veracruz, according to a news release posted on the website of the Secretaria de Marina (SEMAR), the controlling agency for the Mexican Navy.

The unit was dispatched to a location in Animas colony based on an anonymous complaint of shots fired. The suspect, identified as Luis Alberto Perez Casanova AKA Casanova, attempted to flee the area aboard a sedan as soon as he observed the marine unit. The road unit blocked his attempt to flee, then detained him.

The marines seized one rifle, three handguns, 15 weapons magazines, 242 rounds of ammunition, two fragmentation grenades, 16 kilograms of marijuana, a quantity of cocaine divided for retail sale, communications equipment, the sedan, and miscellaneous contraband.

Perez Casanova is said to be the security chief for the central region of Veracruz, specifically in Xalapa.

Chris Covert writes Mexican Drug War and national political news for Rantburg.com
Posted by: badanov || 05/05/2012 00:00 || Comments || Link || E-Mail|| [6484 views] Top|| File under:
23 die in Nuevo Laredo

For a map, click here For a map of Tamaulipas state, click here

A total of 23 unidentified individuals were killed or found dead in ongoing drug and gang related violence in the last 24 hours in the border city of Nuevo Laredo, Tamaulipas, according to Mexican news accounts.

Nine victims were found early Friday morning hanged from a bridge. The victims included five men and four women. A narcopinta or blanket painted with a message was hung nearby claiming the victims were affiliated with the Gulf cartel.

Later that morning, at around 1100 hrs 14 individuals who had been beheaded and mutilated were found. Those victims were stuffed into black plastic trash bags. Their heads were found nearby

Nuevo Laredo is generally considered to be Los Zetas territory, but indications exist that drug and shooter gangs associated with the Gulf and Sinaloa Cartels are trying to drive Los Zetas from their sole border city.

The Sinaloa and Gulf Cartel formalized an alliance in 2011. Los Zetas were formally the Gulf Cartel's enforcement wing, but split from them in early 2010. Los Zetas originally came from Mexican special forces, and have in the past recruited from Mexican and Guatemalan special forces communities. But because of arrests, killings and the simple fact that many have been kicked upstairs, the group has become a shadow of its former self.
Posted by: badanov || 05/05/2012 00:00 || Comments || Link || E-Mail|| [6529 views] Top|| File under:
Caucasus/Russia/Central Asia
13 Killed in Suicide Bombings in Dagestan
Russian officials are blaming suicide bombers for twin attacks in the Republic of Dagestan, in the North Caucasus region, killing at least 13 people and wounded more than 100 others.

Authorities said the first blast involved a car, which exploded as police approached it at a check point in Makhachkala, Dagestan's capital. The second explosion occurred as emergency responders arrived on the scene of the initial blast. The explosions ignited fires, which damaged several other vehicles.

Police have been targets of similar attacks in Dagestan by Islamist insurgents.

Last March, a double suicide bombing killed at least 40 people in Moscow. The two women responsible for the subway attacks were from Dagestan.
Posted by: Steve White || 05/05/2012 00:00 || Comments || Link || E-Mail|| [6463 views] Top|| File under:
The Grand Turk
Fighting with Kurdish Rebels Leaves 3 Turkish Troops Dead
[An Nahar] Three Turkish soldiers were killed early on Friday in a firefight with Kurdish rebels in the southeast of the country, local security sources said.

The clash with members of the outlawed Kurdistan Workers Party (PKK) occurred after the rebels attacked a military patrol in a rural zone of Tunceli, the sources said.

In a separate attack blamed on Kurdish rebels, two

coppers

were

maimed

when

gunnies

sprayed their car with machine gun fire in Sirnak near the border with Iraq and Syria, they said.

The PKK, listed as a terrorist organization by Turkey and by much of the international community, took up arms in Kurdish-majority southeastern Turkey in 1984, sparking a conflict that has claimed some 45,000 lives.

Fighting between the two sides usually escalates in spring as snow melts along the mountainous Iraqi-Turkish border, enabling rebels holed up in rough terrain to launch attacks more easily.

Posted by: Fred || 05/05/2012 00:00 || Comments || Link || E-Mail|| [6482 views] Top|| File under:
India-Pakistan
US drone strike kills 10 militants in Pakistan
A US drone attack targeting a militant compound killed at least 10 insurgents in a troubled Pakistani tribal district along the Afghan border early Saturday, security officials said.

The Pakistani officials said two missiles hit and destroyed the compound in Shawal area, some 70 kilometres (45 miles) west of Miranshah, the main town in North Waziristan.

Wazoo Waziristan is the most notorious militant stronghold in Pakistan's semi-autonomous northwestern tribal belt. Washington considers it the main hub for Taliban and Al-Qaeda to plot attacks on the West and in Afghanistan.

"The death toll in the US drone strike has risen to 10. The drone fired two missiles at the compound," a security official in the northwestern city of Peshawar told AFP.

Two security officials in Miranshah confirmed the strike and death toll and added that militants were using the compound as a training centre. They said the mud compound was completely destroyed.

Officials had earlier put the death toll at six. The identity of those killed in the strike was yet not known and officials said they were trying to collect more information from the far-flung mountainous area.

Saturday's attack was the second strike since Pakistan's parliament in March approved new guidelines on relations with the United States, which included a call for an end to drone attacks on Pakistani territory.
Posted by: tipper || 05/05/2012 04:20 || Comments || Link || E-Mail|| [6463 views] Top|| File under:
Lyari operation stopped, claims Malik
[Dawn] Federal Minister for Interior Rehman Malik


Pak politician, current Interior Minister under the Gilani administration. Malik is a former Federal Investigation Agency (FIA) intelligence officer who rose to head the FIA during Benazir Bhutto's second tenure. He later joined the Pak Peoples Party and was chief security officer to Bhutto. Malik was tossed from his FIA job in 1998 after documenting the breath-taking corruption of the Sharif family. By unhappy coincidence Nawaz Sharif became PM at just that moment and Malik moved to London one step ahead of the button men.


on Friday said that the police operation in Bloody Karachi's


...formerly the capital of Pakistain, now merely its most important port and financial center. It may be the largest city in the world, with a population of 18 million, most of whom hate each other and many of whom are armed and dangerous...


Lyari


...one of the eighteen constituent towns of the city of Karachi. It is the smallest town by area in the city but also the most densely populated. Lyari has few schools, substandard hospitals, a poor water system, limited infrastructure, and broken roads. It is a stronghold of ruling Pakistan Peoples Party. Ubiquitous gang activity and a thriving narcotics industry make Lyari one of the most disturbed places in Karachi, which is really saying a lot....


neighbourhood had been stopped, DawnNews reported.

Speaking to media representatives, the minister said that police and Rangers were only surrounding the neighbourhood.

"The forces have been ordered to withdraw," Malik said.

Malik further said that "if Aziz Baloch had no trust in the police, then he could surrender to the Rangers".

Responding to a question, Malik said "justice would be done to Aziz Baloch and his lover companions".

Eighth day

Friday morning saw a tense Lyari as the operation against criminal elements in the area had entered its eighth day.

Sporadic gunfire could be heard in the area as authorities reportedly finalised plans to use helicopters for the operation and deploy Rangers in the area.

Gangsters killed

Earlier on Thursday, the police claimed to have taken two alleged gangsters' bodies into custody after killing them in an exchange of fire in the area's Afshani Gali on Thursday morning.

However,


today is that tomorrow you were thinking about yesterday...


the families of the two alleged gangsters, identified asShirazand Junaid, claimed that the two youths were innocent and vehemently denied that they were gangsters.

Posted by: Fred || 05/05/2012 00:00 || Comments || Link || E-Mail|| [6485 views] Top|| File under: Govt of Pakistan
LI commander arrested in Peshawar cantt
[Dawn] Law enforcement agencies on Thursday tossed in the slammer
Keep yer hands where we can see 'em, if yez please!
a key commander of Khyber Agency
-based banned

bad turban

outfit in

Beautiful Downtown Peshawar

cantonment area.

Sources said the arrest of Lashkar-e-Islam commander Hussain alias Hamza was made during a raid on a compound in jurisdiction of West Cantonment

cop shoppe

.

They said the tossed in the clink
... anything you say can and will be used against you, whether you say it or not...


bad turban

, who was wanted by security agencies for terrorist activities, including

kaboom

s, had been shifted to an unidentified location for interrogation.

Also in the day, police found the beheaded body of a girls college's student in a field from a Peshawar suburb.

An official of Dawoodzai

cop shoppe

said the girl was Khadeeja, daughter of Rehman Gul, a resident of Shabqadar.

He quoted the girl's father as telling police that she was a student of 1st year in a local girls college and left home on April 26 for sitting an examination but didn't return.

The man further told police that his family had no enmity and therefore, couldn't suspect anyone of killing his daughter.

The police official said it seemed that the girl was killed and beheaded somewhere else before being dumped in the field. He said police had

started the paperwork but haven't done much else

against unidentified killer(s) and began investigation.
Posted by: Fred || 05/05/2012 00:00 || Comments || Link || E-Mail|| [6486 views] Top|| File under: Lashkar-e-Islami
Iraq
Soldier killed, 6 Lebanese pilgrims wounded in Anbar blast
ANBAR/ Aswat al-Iraq: Security sources reported a soldier was killed and six Lebanese pilgrims were hit by a

kaboom

on the international highway west of Anbar.

The source told Aswat al-Iraq that the soldier was standing on the highway when the bomb went kaboom! on the bus.

Precautionary measures were taken, but to details were reported.
Posted by: Fred || 05/05/2012 00:00 || Comments || Link || E-Mail|| [6488 views] Top|| File under: al-Qaeda in Iraq
21 wanted men arrested in Wassit
WASSIT / Aswat al-Iraq: Policemen tossed in the slammer
Please don't kill me!
on Wednesday 21

desperados

, including al-Qaeda leader and a drug dealing gang in northern Wassit, local police chief said.

"The forces tossed incarcerated
Don't shoot, coppers! I'm comin' out!
al-Qaeda wanted man during a crackdown operation launched in al-Suweira district, north of Kut," General Hussein Abdulhadi told Aswat al-Iraq news agency.

"The man is wanted for implementing armed operations against civilians and Iraqi security forces in the province," the general explained.

"Another force cooled for a few years
Drop the rosco and step away witcher hands up!
a 6-person drug dealing gang at the same district," he added.

"Twelve

desperados

were also tossed in the clink
Yez got nuttin' on me, coppers! Nuttin'!
in accordance with Article 406 of the penal code and two more

desperados

in accordance with Article 405 of the penal code," he said.
Posted by: Fred || 05/05/2012 00:00 || Comments || Link || E-Mail|| [6462 views] Top|| File under: al-Qaeda in Iraq
Israel-Palestine-Jordan
More Of The Usual From The Palestinians
Security forces arrest Palestinian near Elon Moreh

IDF forces set to sit in solemn silence in a dull, dark dock, in a pestilential prison with a life-long lock
Please don't kill me!
a Paleostinian near the West Bank Elon Moreh settlement suspected of attempting to launch a terror attack

The Paleostinian was armed with a knife, and was approaching the settlement's security barrier when he was set to sit in solemn silence in a dull, dark dock, in a pestilential prison with a life-long lock
Please don't kill me!
Security forces cooled for a few years
Drop the rosco and step away witcher hands up!
the Paleostinian man for questioning.

2 Palestinians in possession of explosives arrested at Tapuah Junction

Two Paleostinians in their 20s were cooled for a few years
I ain't sayin' nuttin' widdout me mout'piece!
near the Tapuah Junction in possession of

bomb

s and knives. The Border Guard officers transferred them into the custody of security forces for questioning.


Posted by: trailing wife || 05/05/2012 00:00 || Comments || Link || E-Mail|| [6463 views] Top|| File under:
Science & Technology
'Ironman' a game-changer on battlefield
It all began during an intense 2 1/2-hour firefight with the enemy earlier this year in Afghanistan. As members of the 1st Battalion, 133rd Infantry Regiment, 2nd Brigade Combat Team, 34th Infantry Division, Iowa National Guard, sat around later at Forward Operating Base Mehtar Lam and discussed the engagement, they talked about how three-man teams manning crew-served weapons struggled to stay together over difficult terrain in fluid battles.

Someone mentioned actor Jesse Ventura in the movie "Predator." His character brandished an M-134 Mini-gun fed by an ammo box on his back.

After the Soldiers had a good laugh over that thought, Staff Sgt. Vincent Winkowski asked why a gunner couldn't carry a combat load of ammo. He decided to pursue the idea.
Posted by: tu3031 || 05/05/2012 00:13 || Comments || Link || E-Mail|| [6468 views] Top|| File under:
Syria-Lebanon-Iran
UN says Syria plan on 'track' amid violence
[Al Jazeera] The UN-backed peace plan for Syria is on "track", the office of international mediator Kofi Annan

...Ghanaian diplomat who served as the seventh and so far the worst Secretary-General of the UN. Annan and the UN were the co-recipients of the 2001 Nobel Peace Prize for something or other that probably sounded good at the time. In December 2004, reports surfaced that Kofi's son Kojo received payments from the Swiss company Cotecna, which had won a lucrative contract under the UN Oil-for-Food Program. Kofi Annan called for an investigation to look into the allegations, which stirred up the expected cesspool but couldn't seem to come up with enough evidence to indict Kofi himself, or even Kojo...
has said, as activists reported renewed violence in the country.

Ahmad Fawzi, Annan's spokesperson, said on Friday negotiations were being "conducted under the radar" involving the Syrian government and its opposition to cease all hostilities.

But Fawzi said there were continuing violations of truce conditions such as heavy weapons in populated areas, despite "small signs of compliance".

"The Annan plan is on track... And a crisis that has been going on for more than a year is not going to be resolved in a day or a week," Fawzi told a UN briefing in Geneva.

His comments came as the Local Co-ordination Committees, an opposition activist network, reported the deaths of 33 people in renewed violence across the country. Massive anti-government protests were also reported.

In the central city of Hama, government forces used gunfire to disperse protesters in two districts of the city and in another town of the same province, activists reported.

Abu Omar, a local activist, said troops also fired on demonstrators outside the main mosque in the Damascus


...Home to a staggering array of terrorist organizations...


neighbourhood of Jubar.

Similar incidents were reported in other neighbourhoods of the capital and surrounding towns as well as in Hasakeh, in the northeast of the country.

Opposition activists had called for nationwide protests under the slogan "Our commitment [to the revolution] is our salvation".

Anti-regime demonstrations have been staged after prayers each Friday since the revolt against Hereditary President-for-Life Bashir Pencilneck al-Assad's


Trampler of Homs...


rule broke out in March 2011.

Posted by: Fred || 05/05/2012 00:00 || Comments || Link || E-Mail|| [6484 views] Top|| File under: Govt of Syria
Troops Kill 33 as Thousands of Protesters Rally across Syria
[An Nahar] Security forces killed at least 33 people on Friday as protesters took to their streets in their thousands on Friday to call for regime change, activists and a rights watchdog said.

The Local Coordination Committees, the main activist group spurring protests on the ground, said security forces killed seven people in the northwestern province of Idlib, seven in the Damascus


...Capital of the last overtly fascist regime in the world...


neighborhood of al-Tadamon, six in the central province of Hama, five in the central province of Homs, four in the northern province of Aleppo


...For centuries, Aleppo was Greater Syria's largest city and the Ottoman Empire's third, after Constantinople and Cairo. Although relatively close to Damascus in distance, Aleppans regard Damascenes as country cousins...


, two in the eastern province of Deir Ezzor, one in the Damascus suburb of al-Mleiha and one in the southern province of Daraa.

For its part, the

Britannia

-based Syrian Observatory for Human Rights said a demonstrator was killed in the Damascus district of al-Tadamon when security forces opened fire on a protest.

Activist Abu Omar, reached by Agence

La Belle France

Presse from Beirut via Skype, said troops shot at demonstrators outside the main mosque in the Damascus neighborhood of Jubar.

Shootings were also reported by activists in other neighborhoods of the capital and surrounding towns as well as in Hasakeh, in the northeast of the country.

Elsewhere, government forces used gunfire to disperse demonstrators in two districts of the central city of Hama and in another town of the same province, the Observatory added.

Opposition activists had called for nationwide protests under the slogan "Our commitment (to the revolution) is our salvation".

Anti-regime demonstrations have been staged after prayers each Friday since the revolt against
Hereditary President-for-Life Bashir Pencilneck al-Assad


The Scourge of Hama...


's iron-fisted rule broke out in March 2011.

The Observatory said protests were also taking place Friday in northern Aleppo province, in the eastern province of Deir Ezzor and in northwest Idlib.

Amateur video posted on YouTube by activists showed demonstrators in Irbin, a town in Damascus province, carrying a banner that read: "Dear observers, thank you for your visit and goodbye."

The message referred to U.N. observers deployed in Syria to monitor a U.N.-backed ceasefire that went into effect April 12 but has failed to take hold fully.

"One year of killings and you still need observers to know the truth, enough lies," read another banner carried by protesters in a neighborhood of the capital.

More than 600 people have died in violence since the April 12 ceasefire went into effect, according to the Observatory.

Overall, the watchdog estimates that more than 11,000 people have been killed since the outbreak of the revolt.

Posted by: Fred || 05/05/2012 00:00 || Comments || Link || E-Mail|| [6490 views] Top|| File under: Govt of Syria
Who's in the News
34
[untagged]
6
Arab Spring
2
Govt of Syria
2
al-Qaeda in Iraq
2
al-Shabaab
2
al-Qaeda
1
Hezbollah
1
Govt of Sudan
1
Lashkar-e-Islami
1
Govt of Pakistan
1
al-Qaeda in Arabia
Bookmark
E-Mail Me
The Classics
The O Club
Rantburg Store
The Bloids
The Never-ending Story
Thugburg
Gulf War I
The Way We Were
Bio
Merry-Go-Blog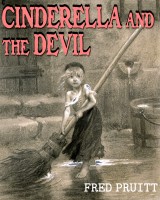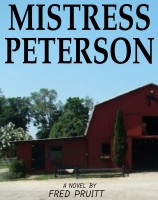 On Sale now!


A multi-volume chronology and reference guide set detailing three years of the Mexican Drug War between 2010 and 2012.

Rantburg.com and borderlandbeat.com correspondent and author Chris Covert presents his first non-fiction work detailing the drug and gang related violence in Mexico.

Chris gives us Mexican press dispatches of drug and gang war violence over three years, presented in a multi volume set intended to chronicle the death, violence and mayhem which has dominated Mexico for six years.
Click here for more information


Meet the Mods
In no particular order...


Steve White
Seafarious
Pappy
lotp
Scooter McGruder
john frum
tu3031
badanov
sherry
ryuge
GolfBravoUSMC
Bright Pebbles
trailing wife
Gloria
Fred
Besoeker
Glenmore
Frank G
3dc
Skidmark
Alaska Paul



Better than the average link...



Rantburg was assembled from recycled algorithms in the United States of America. No trees were destroyed in the production of this weblog. We did hurt some, though. Sorry.
3.239.4.127

Help keep the Burg running! Paypal: