-Lurid Crime Tales-
Fakes Outnumbering Real SEALs, 300-to-1
In a culture enamored of superheroes and the glory of war, people unhappy with their status in life increasingly are falsifying claims of military service. Watchdogs say they cannot keep up with reports of phonies wearing combat medals they did not earn and uniforms implying dangerous duties they did not perform.

"Sometimes I'm getting 20 to 50 inquiries a day," said Steve Robinson, a former Navy SEAL who works to expose false claims of membership to that elite group of rigorously trained sailors.

Nearly all of the inquiries alert him to impostors.

In January 2002, four months after terrorists attacked the United States, a group called AuthentiSEALs received 1,182 reports of people claiming to be SEALs, Robinson said. "Three of them were real SEALs," he said.

AuthentiSEALs disbanded in 2005 as reports flowed in and exhausted volunteers dropped out, Robinson said. He is the last of eight original group members who checked out such claims.

Robinson estimates there are at least 300 impostors for every real Navy SEAL, and he believes the numbers are growing.

"They are more and more outrageous," Robinson said. "There are people who want a piece of that respect, and they want it Wal-Mart cheap and McDonald's quick."

Storylines in books and movies about the feats of Navy SEALs end up in fakers' tales. Video games provide skeletal facts about weapons and tactics that also find their way into those fabrications, he said.

In the 1990 movie "Navy SEALs," starring Charlie Sheen, a SEAL-team sniper shooting from a rooftop goes by the radio call-sign "God."

"I have lost track of the number of times I have heard that," Robinson said. "These things really resonate with those people who aren't who they want to be or where they want to be in life."

Headlines also provide cues. Last year when SEALs shot dead three Somali pirates holding an American cargo-ship captain hostage on the Indian Ocean, reports flowed in of "heroes" claiming to have squeezed off one of those shots, Robinson said.

Other red flags include stories in which the teller is the only survivor, which means no witnesses. And there is the ever-popular "black ops," which means you cannot verify the tale with military authorities because the information is classified, Robinson said.

He uses a time-tested list that he said has been squared with Navy archives. Information about which class a SEAL trained in and the names of his classmates are not classified, he said. Those details, or lack thereof, often expose fakes, he added.

Many of the reports Robinson receives are passed along from Mary Schantag, a founding member of P.O.W. Network. The network has a list of 3,600 phonies, she said, and it continues to grow.

"We call it an epidemic," Schantag said. "It has gotten worse since 1991."

That year marked the end of the first Gulf War and an attitude change from the days of Vietnam.

"Since then, it's gotten more popular to be a veteran," said Schantag, who has been tracking phonies for more than 20 years. "And we are starting to see younger and younger guys.

"They say they were wounded in Iraq or wounded in Afghanistan or that they rescued (former prisoner of war) Jessica Lynch. We always have one or two of those. It's just getting more and more bizarre."

The network receives between 30 and 50 calls or e-mails on phonies every week, Schantag said. It is getting more cases involving falsified records.

One alleged faker has been "trying to get himself a Medal of Honor," America's highest award for combat valor, Schantag said. "Over the years, he has been adding paperwork. He tells them, 'This was missing,' and he sends in paperwork that they insert without authenticating."

But records from his file at the National Personnel Records Center in Missouri did not match those in his file at the National Archives and Records Administration in Maryland, according to a 2008 Army Times story. The Pennsylvania man was allegedly trying to upgrade a Distinguished Service Cross and a Silver Star, which also appear to be based on falsified documents, to a Medal of Honor.

A trained eye finds small discrepancies, Schantag said. Identifying numbers sometimes do not match times or historic formats. But the obvious clues like white-out and different type styles are gone. Blank documents, including medal certificates with official headings and formatting, can be purchased for a small price, she said.

"They show up at (Veterans Affairs) carrying those records, and they just say that their records haven't caught up with them," Schantag said.

Another concern, she said, is oral history projects, which rarely authenticate the stories collected. On one federal project, numerous phonies were exposed, Schantag said. The official response was to remove references to unearned medals but to leave the stories, she said. "It's the rewriting of history," Robinson said.

And throughout history, those who actually face enemy fire are few, he said.

"For every person who goes into harm's way, there are eight to 24 in the rear with the gear and the beer," Robinson said. "The people who go on patrol with the intention of finding the bad guy and ruining his weekend --- that percentage is very small."

Because the United States is at war, these watchdogs do not expect the number of phonies to drop off soon.

"Twenty years from now, some people are going to say, 'I wish I had put my life on the line to defend freedom,' " said retired Maj. Gen. J. Michael Myatt, the Marines' Memorial Association chief executive officer.

That's when they will feel the temptation to join a new generation of phonies, he said.
Posted by: Anonymoose || 02/06/2010 11:05 || Comments || Link || E-Mail|| [6529 views] Top|| File under:
Africa Horn
Danish forces free ship captured by pirates

Followup.




Ay-Pee article. Rest at link. I thought this was funny:


He dispatched a team from Denmark's elite Frogmen unit. They bounced across the waves in a dinghy and scaled the sides of the cargo ship using grappling hooks. They secured the bridge, released the crew and then launched an hours-long search for the pirate the crew had seen. They found no one.


Captain, you'll find no pirates aboard this vessel.


"I don't know if he jumped overboard when he saw the helicopter or later when he saw the special forces," Termansen said. "We searched the ship for hours and didn't find anybody."


"Where's Ryker's weight belt?"


Cmdr. Mikael Bill, head of the Danish Admiralty in western Denmark, said he did not believe there were any pirates onboard the Antigua and Barbuda-flagged ship when the special forces arrived.


"It jumped overboard."


"It is our clear understanding that there were no hijackers on board but our helicopter had deterred an action," he said.


"Great. The paperwork's easier that way."
Posted by: gorb || 02/06/2010 00:34 || Comments || Link || E-Mail|| [6488 views] Top|| File under:
Africa Subsaharan
Zimbabwe in crisis as civil workers go on strike
[Iran Press TV Latest] Zimbabwe's government faces a serious challenge after state employees went on strike Friday, demanding a five-fold increase in their monthly pay of $122 to $206.

The workers are asking for an increase in their salaries to an average of $630 a month.

"The people are agitated. They have lost their patience," said the head of the union of office workers, Cecilia Alexander. "We have no choice. Our members have declared that they are not going to report for work. They will only return to work when the government offers them something serious."

The two-week ultimatum, which was given to President Robert Mugabe and Prime Minister Morgan Tsvangirai, could create additional obstacles for the government as it struggles to stabilize the country's economy.

Zimbabwean Finance Minister Tendai Biti said the government's civil service pay takes at least 60 percent of the country's revenue, and the current economic crisis makes it difficult to increase salaries.

The head of the Apex Council, which consists of the Zimbabwe Teachers Association and Public Service Association, said the unions rejected a $15 a month raise offered by the government.

"They simply restated an offer which we had rejected before, so we will advise them that this is the position taken by the workers," Tendai Chikowore told reporters.

The 150,000 member public service system faces total collapse as they await a response from the government.
Posted by: Fred || 02/06/2010 00:00 || Comments || Link || E-Mail|| [6478 views] Top|| File under:
Britain
UK charges 4 lawmakers over expenses scandal
[Iran Press TV Latest] Four British lawmakers are facing criminal charges over the expenses claims scandal, the country's chief prosecutor said.

Three members of the House of Commons and one member of the House of Lords have been charged with offenses including false accounting, Keir Starmer said.

"In four cases, we have concluded that there is sufficient evidence to bring criminal charges and that it is in the public interest to charge the individuals concerned," said Starmer.

The three lawmakers are from the ruling Labour Party, while the House of Lords member is a member of the main opposition, the Conservative Party.

Lawmaker Elliot Morley, a former minister, faces two charges for dishonestly claiming mortgage expenses, including 16,000 pounds (25,000 dollars) for a mortgage that no longer existed.

His fellow colleague David Chaytor faces three charges, including one on using false invoices to claim for IT services and another for claiming almost 13,000 pounds in rent for a London property that he owned.

Jim Devine faces two charges; He is accused of claiming thousands of pounds worth of cleaning services and stationery using false invoices.

Paul White, known as Lord Hanningfield, faces six charges over allegations that he claimed expenses "to which he knew he was not entitled" including for staying overnight in London when records show he was actually driven home.

This comes after last year's revelations by the Daily Telegraph that hundreds of British lawmakers and cabinet ministers had claimed large sums from the public purse for second homes or other personal expenses.

A report on Thursday ordered over 390 current and former British lawmakers to repay a total of more than one million pounds.

Among the lawmakers ordered to repay funds is British Prime Minister Gordon Brown, who has to repay 13,000 pounds, mostly in excessive claims for a maid.
Posted by: Fred || 02/06/2010 00:00 || Comments || Link || E-Mail|| [6483 views] Top|| File under:
China-Japan-Koreas
Transatlantic, meet Pacific: China's bold stance at Munich security conference
Today Chinese foreign minister Yang Jiechi, speaking with unusual bluntness in front of 300 leading diplomats – including senior US officials – here in Munich publicly stated that China is getting stronger on the international stage. He said the US was violating international law by a proposed arms sale to Taiwan, offered that China's TV and radio news service contains "more solid' and reliable news than Western media, and that China is not ready to address sanctions on Iran's nuclear program, stating instead that the Islamic Republic "has not totally closed the door on the IAEA.'

Transatlantic – meet the Pacific.

Foreign Minister Yang is the first Chinese official to speak at the annual Munich Security Conference, the premier transatlantic security meeting, in its 46 year history. He turned heads in the group at a time when the People's Republic and the US have come to loggerheads over Taiwan arms sales, Internet freedom, currency rates, and climate policy coming out of the Copenhagen meeting in December.

"I haven't heard a high-ranking Chinese official say, 'Yes, we are strong,' in a public setting before,' said a senior German diplomat. "It was a very assertive message, different, and it means we will soon see a different Chinese policy.'


With foresight, the American financial and media elites have already prepared by selecting President Obowma.
Posted by: ed || 02/06/2010 09:06 || Comments || Link || E-Mail|| [6478 views] Top|| File under:
Economy
Toyota president apologizes over recalls
[Iran Press TV Latest] Toyota's president has apologized to customers about recent recalls, but says cars produced by the Japanese automaker are safe to drive.

"I would like to take this opportunity to apologize from the bottom of my heart for causing many of our customers concern after the recalls across several models in several regions," Akio Toyoda, the grandson of Toyota's founder, told a news conference in Nagoya, Japan.

Toyoda's comments were his most extensive since the latest recall began in January. Toyota has issued two recalls since last November.

The 2.3-million vehicle recall over defective accelerator pedals includes the 2009-'10 RAV4, 2009-'10 Corolla, 2009-'10 Matrix, 2005-'10 Avalon, 2007-'10 Camry, 2010 Highlander, 2007-'10 Tundra and 2008-'10 Sequoia.

Toyota president has admitted that the company is facing a momentary crisis and that the recall of millions of cars around the globe has tarnished the group's reputation. The auto giant, however, denied it has been covering up safety problems with its cars.

Vultures Lawyers in the US state of Colorado have filed a lawsuit alleging that Toyota had known about the accelerator pedal mechanism's shortcoming for years.

Toyota has already recalled more than eight million cars worldwide. It will cost the company some USD 2 billion to fix the problem.
Posted by: Fred || 02/06/2010 00:00 || Comments || Link || E-Mail|| [6485 views] Top|| File under:
Europe
German orthodontist refuses to treat teen named 'Jihad'
An orthodontist in the state of Baden-Württemberg has reportedly turned a 16-year-old boy out of her practice because she was offended by his name – "Cihad,' an alternate spelling for "Jihad,' which she interpreted to mean "holy war.'

The doctor in Donaueschingen told local daily Schwarzwälder Bote on Friday that she believed his name was a declaration of war against all non-Muslims and refused to treat him. According to the paper, the boy's parents were shocked, saying they had chosen the name simply because they liked it, and not for religious reasons.

In hindsight the doctor said she regretted sending the boy away. "He can't help it that his parents named him so,' she said.

The state medical association told the paper that the law does not require doctors to treat patients except in the case of an emergency. But the organisation also called a treatment refusal based on a first name "unusual.'
Posted by: ryuge || 02/06/2010 06:00 || Comments || Link || E-Mail|| [6477 views] Top|| File under:
Home Front: Politix
New Orleans Voters To Cast Ballots For Ray Nagin's Successor Today
H/T RedState.com


New Orleans voters will go to the polls today to pick the first new mayor since Hurricane Katrina made its indelible mark on the Crescent City.

But the election, in which a host of other major offices are also up for grabs, has been overshadowed by another monumental event: the New Orleans Saints will make history in the team's first-ever Super Bowl appearance the very next day.

Eleven mayoral candidates, vying to succeed term-limited Ray Nagin, are competing with a variety of distractions, including nearly wall-to-wall media coverage of the football team's every move in Miami, preparations for Super Bowl parties at homes, bars and other locations throughout the city and a full slate of Carnival parades this weekend.

The polls open at 6 a.m. and close at 8 p.m.

Whether Saints fever bolsters turnout or diminishes it is anybody's guess.

This much is known: A record-breaking number of New Orleans voters decided to take care of their civic duty early and have already cast ballots in the municipal elections. By Friday afternoon, the Secretary of State had already counted 17,161 ballots, cast in person at the city's three early voting locations or sent in by mail.

The marquee matchup is the mayor's race. Six candidates emerged as contenders after two big names dropped out around New Year's, largely as the result of the late entry of Lt. Gov. Mitch Landrieu, the 2006 runoff loser. First to drop out was insurance executive Leslie Jacobs. Then state Sen. Ed Murray, the best-known black candidate at the time, shocked political observers -- and the African-American political establishment in general -- with his sudden withdrawal.

That set off a convulsion in the city's traditional political landscape, as local pundits and national media outlets alike began speculating that New Orleans could elect a white mayor for the first time in 32 years, Pre-election polls have shown Landrieu with a sizable lead, with the rest of the candidates scrambling for enough votes to claim a place in a runoff.

Along with Landrieu, businessmen Troy Henry and John Georges have enjoyed far the largest campaign war chests, helping them disseminate their message through heavily rotated television and radio ads. The other major candidates -- lawyer Rob Couhig, fair-housing advocate James Perry and former Judge Civil Court Nadine Ramsey -- have all struggled to raise money, though all six of the major candidates have gamely touted their platforms at an unprecedented number of debates and campaign forums in a short but intense election season..
Posted by: Sherry || 02/06/2010 17:14 || Comments || Link || E-Mail|| [6551 views] Top|| File under:
Happy 99th Gipper!!
Hate putting this under seedy




Nope, that wouldn't do. Happy birthday, Ronnie!


Today marks the 99th anniversary of Ronald Reagan's birth. In a telling development, Republicans around the country have begun holding Reagan Day dinners, as they've long traditionally done every February for Abraham Lincoln. This is yet another spontaneous display of affection for Reagan.

Having written so much on the man, I get lots of questions about Reagan this time of year, running the gamut from his domestic achievements to his historic foreign-policy triumph: peacefully ending the Cold War. Sometimes I get asked for unreported anecdotes reflecting on his personality and character. I have a bunch of those, which were eagerly shared with me by people who met Reagan (he talked to anyone) or were dug up from the thousands of letters Reagan wrote to everyday Americans over a long lifetime. (See my NRO article on Reagan and Ruth Smith of Idaho.)

Reagan was just plain likable. Of all the subjects I've studied, few were as universally liked. Sure, Reagan, as president, was demonized by the Left, but that's what the Left does: indecent, ugly rage. Still, even most liberals muster nice words about Reagan personally.

Central to that likability was Reagan's humility. The word "I" didn't dominate his conversation, unless he was poking fun at himself. He was no narcissist. Ronald Reagan was not full of pride; he was thoroughly unpossessed of self-love.

And so, with that background, I'd like to take the opportunity presented by Reagan's time of year -- not to mention the month of Presidents' Day -- to share an anecdote that was told to me by Bill Clark, Reagan's close friend and most significant adviser.

At the time this happened, Clark was serving as Reagan's national-security adviser. He had previously been deputy secretary of state, and would later be appointed secretary of the interior. His driver all this time was a man named Joe Bullock, a Georgia native who had moved to Washington during the Great Depression. Joe was a victim of the cruel Jim Crow laws that afflicted the South. He went to Washington for a better life.

Joe first found employment as a mule driver. He eventually began chauffeuring various senior people in the federal government, some of whom, including a high-level figure in the Carter administration, didn't treat him well; in fact, that previous cabinet secretary didn't speak a word to Joe in three years.

Thus, Joe was taken aback when Bill Clark not only talked to him, asking questions about his life and family, but also asked whether he could sit up front. Clark rode shotgun with Joe, drawing more than a few stares and safety concerns as well, since Clark, given his influence in national security, was a target of America's enemies.

One morning, Clark's father visited Washington. He hit it off with Joe. Clark's father was a rancher, a man of the West. He gave Joe a gift: a Western-style belt, with a kind of "John Wayne belt buckle," as Clark described it. Joe loved it, proudly displaying it by always leaving his blue suit-jacket unbuttoned.

That belt soon assumed a life of its own. A state visit by England's Queen Elizabeth and Prince Philip was upcoming, and protocol demanded that the White House provide gifts. Clark, Reagan, and a few others brainstormed following a morning briefing. For Philip, Clark suggested a "Western belt." He had one in mind, made by Si Jenkins, a Santa Barbara friend of both Clark and the president. (Reagan, too, was a California rancher.)

"Well, what does it look like?" asked Reagan. Clark noted he had a model in the car: Joe, who was wearing the belt. "Send him up," ordered the president. They called for Joe, who entered via the door of Reagan's secretary.

Joe had worked for the federal government for half a century, but had never been within 50 yards of the Oval Office. He walked in. He saw Clark, Vice President Bush, the senior aides, and the president of the United States. He was in awe, overcome. Suddenly, this tough six-foot-four man began weeping: He had come so far since Jim Crow and the Great Depression. He was choked up.

No one in the room was prepared for that reaction. They were dead silent, uncomfortable, unable to respond -- except for Ronald Reagan. The president rose, walked over to the driver, extended his hand, breathed in, and said matter-of-factly, "Mr. Bullock, I understand you have a belt to show me?"

It was an "everyman" touch. And it put old Joe immediately at ease. Business-like, Joe showed the belt, and then he and Reagan began swapping stories, chatting away like old friends.

"The rest of us just faded away," said Bill Clark, "as the two got along famously." President and driver, remembering the old days.

Bullock left with a story to tell his fellow drivers, and his grandchildren. He died a few years later.

No, this anecdote is nothing dramatic. It's not like challenging Gorbachev to tear down the wall. It's simply another of many small stories I hear constantly about Ronald Reagan. This was a good president and a good man. The White House needs more of them. That's a thought worth bearing in mind this February.
Posted by: Beavis || 02/06/2010 16:38 || Comments || Link || E-Mail|| [6567 views] Top|| File under:
India-Pakistan
India's 18th N-plant begins commercial operations
Mumbai, Feb 6 (PTI) India's 18th nuclear power plant at Rawatbhata in Rajasthan has begun commercial operations, the Nuclear Power Corporation (NPCIL) announced today.

The indigenously built 220 MW unit of the Rajasthan Atomic Power Station (RAPS) is using fuel imported from Russia which was acquired after India got a waiver from the Nuclear Suppliers Group guidelines in September 2008.

Of the 2,000 tonnes of fuel procured from Russia, about 120 tonnes has been earmarked for RAPS-5.

RAPS-5 was synchronised to the Northern Grid on December 22 last year and began commercial operation from February 4, 2010, a NPCIL release said.

The operationalisation of RAPS-5 increases the installed nuclear power capacity at the NPCIL's Rawatbhata site to 960 MW.

The project, set up in September 2002, took six years to complete. It remained idle for some months because of lack of fuel.
Posted by: john frum || 02/06/2010 10:34 || Comments || Link || E-Mail|| [6512 views] Top|| File under:
Indian Navy: Multi-nation exercise not to create anti-China bloc
Even as India kicked off the largest ever edition of its 'Milan set of exercises, in which 12 countries from the region are participating, Navy Chief Admiral Nirmal Verma has said the multi-nation exercise is not aimed at creating a security bloc against China.


It's aimed squarely at the Ruritanians ...


Emphasising that the Milan exercise, in which 12 warships from nations like Australia, Singapore, Malaysia, India and Indonesia are taking part, is aimed at humanitarian relief and disaster management, Verma said, adding that there is no question of it being seen as a security threat by any nation. "Milan is not aimed at the security aspects. Its theme is more at coming together in areas where we can jointly tackle natural and manmade disasters," he said, interacting with mediapersons after addressing an international seminar on disaster relief operations, which is part of the exercise.

The Navy Chief was answering queries on whether such a large scale exercise -- this is the largest build-up of warships in the area in the recent past -- would trigger suspicions in China which is steadily increasing its maritime presence in the region. The Andaman Nicobar Command (ANC), incidentally, is the closest Indian naval establishment to China.

China had earlier accused India of trying to create a security bloc against it when the multi-nation Malabar exercise was held near the Andaman Islands in 2007. Beijing had raised fears that a security quadrilateral consisting of the US, India, Australia and Japan, all of which had taken part in the Malabar exercise, was grouping against it in the Indian Ocean Region. Incidentally, several participating countries at Milan too have outstanding maritime border issues with the Asian giant.

Though Admiral Verma on Friday played down speculation of an anti-China bloc he acknowledged that India is strengthening its military infrastructure on the Andaman Nicobar island chain.

While the Army has an assault brigade on the island and the Air Force can operate fighters as well as transport aircraft from different air strips on the island chain, a new all-weather airbase is coming up north of Port Blair.

Meanwhile, after the traditional welcome at Port Blair, officers from all the participating countries took part in a table top exercise code-named 'Milan Perseverance. Besides the humanitarian aspect, the table top exercise also focused on jointly dealing with piracy, gun-running and illegal migration.
Posted by: john frum || 02/06/2010 08:18 || Comments || Link || E-Mail|| [6474 views] Top|| File under:
International-UN-NGOs
Another Japanese whaling boat collides with Sea Shepherd boat
ANOTHER collision has occurred between a Japanese whaling vessel and an anti-whaling Sea Shepherd vessel, this time its latest to enter the fray the Bob Barker.

The anti-whaling Sea Shepherd Conservation Society said at 12.09pm today the Yushin Maru 3 intentionally rammed the Bob Barker penetrating its hull and endangering the lives of its crew. No-one was injured.

The collision follows a collision between the space age carbon fibre trimaran Ady Gil and the Japanese whaling ship Shonan Maru 2 on January 6. The skipper of the trimaran powerboat Capt Pete Bethune accused the Japanese ship's crew of "attempted murder'' by "deliberately ramming their boat'' into the Ady Gil but the Japanese denied they were at fault saying the Ady Gilturned deliberately in front of them.

The Ady Gil has since sunk.

Sea Shepherd society said today's "intentional ramming'' occurred about 180 miles off Cape Darnley in the Australian Antarctic Territory. Video of the collision, which is on Sea Shepherd's website appears to show both vessels left taking evasive action until too late.

The society said the Bob Barker had been actively blocking the slipway of the Nisshin Maru, the Japanese whaling fleet's factory ship.

Four harpoon ships, the Yushin Maru 1, 2 and 3 and Shonan Maru 2 were circling and making near passes to the stern and bow of the Sea Shepherd vessel.

"The Bob Barker did not move from its position,'' the society said. "At which point the Yushin Maru 3 internationally rammed the Bob Barker creating a three-foot long and four-inch deep gash in the mid-starboard side of the Sea Shepherd vessel above the waterline.

"The Bob Barker continues to block the slipway of the Nisshin Maru preventing the transfer of slaughtered whales and effectively shutting "illegal whaling operations".


Ram it again ...


"The incident demonstrates a continued escalation of violence by the illegal whalers in the Southern Ocean whale sanctuary.''

The skipper of the other Sea Shepherd vessel Captain Paul Watson on the Steve Irwin which is on route to the action said: "Because the whalers got away basicallyscot-free with the outrageous sinking of the Ady Gil they now apparently think they can do whatever they want and they appear to have no qualms about endangering Sea Shepherd crew.

"What we really need is for the governments of Australia and New Zealand to step up and start enforcing maritime laws in these waters, or who knows what the whalers will do next. Australian and New Zealand lives are at risk every day in these waters.''
Posted by: john frum || 02/06/2010 10:55 || Comments || Link || E-Mail|| [6487 views] Top|| File under:
Home Front: Culture Wars
Gay, Mentally Challenged Biracial Male Cheerleader Claims Discrimination
Even in 2010, growing up gay isn't easy. Add in the complicating factors of being a mentally challenged, biracial guy who wants to wave around pom-poms in a small town, and you have a recipe for the most hellacious high school experience in Eastern Washington.

Benjamin Grundy is a student at Garfield-Palouse High School (local population: 1,100) who says the school is discriminating against his wishes to do what all the other cheerleaders are doing. Namely, dance, wave pom-poms, wear a proper uniform and not just stand like there like a statue moving his arms.

That's what Grundy and his mom say he's been reduced to since the cheerleading coach instructed him he couldn't gyrate his hips like the girls do and the athletic director allegedly suggested he be the team mascot. Since writing letters to ACLU and a local congresswoman, Garfield has offered Grundy a uniform and pom-poms. But that's not enough, says his mom.

As you can see in the video above, Grundy's mother is what you might refer to as a Grizzly Bear. A primal necessity considering (and this can't be emphasized enough) Grundy is a mentally challenged, biracial gay kid growing up in a small town who wants to be a cheerleader. So excuse her when she says she wants to take her poor son's plight to Congress. She's just acting the way any Mama Bear would when her cub was born with a "torment me" sign stuck to his back.
Posted by: tipper || 02/06/2010 04:28 || Comments || Link || E-Mail|| [6475 views] Top|| File under:
Who's in the News
48
[untagged]
4
Taliban
3
TTP
3
Hamas
2
Pirates
1
Govt of Iran
1
Govt of Syria
1
al-Qaeda
1
Hezbollah
1
Hizb-ut-Tahrir
1
Islamic State of Iraq
1
Jamaat-ul-Mujahideen Bangladesh
1
al-Qaeda in North Africa
1
Commies
1
Chechen Republic of Ichkeria
Bookmark
E-Mail Me
The Classics
The O Club
Rantburg Store
The Bloids
The Never-ending Story
Thugburg
Gulf War I
The Way We Were
Bio
Merry-Go-Blog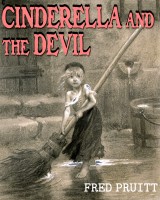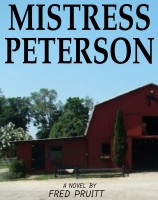 On Sale now!


A multi-volume chronology and reference guide set detailing three years of the Mexican Drug War between 2010 and 2012.

Rantburg.com and borderlandbeat.com correspondent and author Chris Covert presents his first non-fiction work detailing the drug and gang related violence in Mexico.

Chris gives us Mexican press dispatches of drug and gang war violence over three years, presented in a multi volume set intended to chronicle the death, violence and mayhem which has dominated Mexico for six years.
Click here for more information


Meet the Mods
In no particular order...


Steve White
Seafarious
Pappy
lotp
Scooter McGruder
john frum
tu3031
badanov
sherry
ryuge
GolfBravoUSMC
Bright Pebbles
trailing wife
Gloria
Fred
Besoeker
Glenmore
Frank G
3dc
Skidmark
Alaska Paul



Better than the average link...



Rantburg was assembled from recycled algorithms in the United States of America. No trees were destroyed in the production of this weblog. We did hurt some, though. Sorry.
44.200.30.73

Help keep the Burg running! Paypal: