-Lurid Crime Tales-
Judge orders former Edwards aide to turn over sex tape
A judge has found former John Edwards aide Andrew Young and his wife, Cheri, in contempt of court for not turning over a sex tape featuring the former senator and his mistress, Rielle Hunter.

The Youngs appeared Friday morning at a Chatham County courthouse to answer a claim that they should return a sex tape featuring the former senator.

The Youngs said after the hearing that they never had any intent of distributing the tape or showing it publicly. They said they have no problem with turning the materials over to the court to be sealed until the civil case over possession is resolved.
Continued on Page 49
Posted by: Fred || 02/06/2010 00:00 || Comments || Link || E-Mail|| [6492 views] Top|| File under:
Europe
Sarko goes negative on Bambi
Another dog bites man story.

French President Nicolas Sarkozy, who sought during the 2008 presidential campaign to associate himself with Barack Obama, has become sharply critical of the American president, often comparing Obama unfavorably to himself, according to an article published this week in the authoritative French daily Le Monde.

The article quotes Sarkozy twice recently criticizing Obama in public, and says he's twice gone on the record criticizing Obama in recent weeks. Asked last Monday in a television interview of his sweeping attempt to reform several sectors of French government simultaneously, Sarkozy pointed to Obama's made health care reform his sole focus.

"I didn't see that that made things simpler," he said.

In an earlier conversation with reporters, Sarkozy compared his electoral record to Obama, says the piece, whose byline is of the Parisian correspondent for a Swiss newspaper, Le Temps, owned by Le Monde.

"Obama has been in power for a year, and he has already lost three special elections. Me, I have won two legislative elections and the EU election. What can one say I've lost?" Sarkozy is quoted as asking.

The article quotes a "source well familiar with French diplomacy" suggesting the criticism has become a reflex for Sarkozy, and attributes the "unhealthy" attitude to Sarkozy's personal qualities, a matter of much fascination in France. Sarkozy, the piece speculates, got off to a bad start with Obama during last June's visit to Paris, where the French president was displeased by both the "unflattering comparison between the physique" of the two men (Obama is much taller) and by the "adulation of the Bobo left" -- not Sarkozy's base -- for the American.

The piece also quotes a Sarkozy advisor, Alain Minc, expressing what it claims is Sarkozy's true view of Obama in Le Parisien: "He's a charmer, a conciliator, but I am not sure that he's a strong leader in a crisis writing."


Saw that too, did you ...

The new piece picks up on a theme in the French press that began when, during the June trip, the Obamas did not find time to dine with Sarkozy and his wife in Paris, and took flight last fall. One expressed worry: That Obama considers Sarkozy merely one foreign leader among many.

UPDATE: A spokesman for the French Embassy in Washington says relations between the men are "excellent" and that they've worked together on a series of key subjects, each time "dealing in perfect understanding with some of the most pressing international issues."
Posted by: Steve White || 02/06/2010 00:00 || Comments || Link || E-Mail|| [6472 views] Top|| File under:
Home Front: Politix
Pelosi: Where Are the Jobs, Mr. President?
August 1, 2003


Gotcha


Washington, D.C. -- House Democratic Leader Nancy Pelosi released the following statement today on the Bureau of Labor Statistics' announcement that 470,000 people abandoned their job searches in July and that 3.2 million private sector jobs have been lost since President Bush took office:

"The fact is that President Bush's misguided economic policies have failed to create jobs. Since President Bush took office, the country has lost 3.2 million jobs, the worst record since President Hoover. And today we learned that in July nearly half a million people gave up looking for a job.

"Job losses are taking a real toll on the financial security of American families. While Democrats are fighting for opportunity, jobs, and economic security for working families, Republicans continue to focus on helping those who need help the least.

"According to today's survey, while the national unemployment rate dropped slightly, it still stands at a near record high. In addition, the unemployment rate for African Americans was still over 11 percent in July, and the unemployment rate for Hispanics was 8.2 percent in July.

"It is time for President Bush and the Republicans to get to work for all Americans, not just the elite few."
Posted by: Beavis || 02/06/2010 06:38 || Comments || Link || E-Mail|| [6473 views] Top|| File under:
In 2010 Elections, Incumbents Beware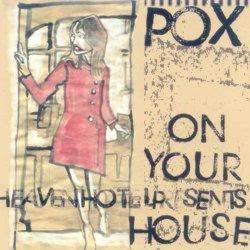 As Americans look ahead to the mid-term elections, anything new is preferable to anything old, -- such as an incumbent. And despite recent Republican wins in Massachusetts, Virginia and New Jersey, this is not necessarily good news for Republicans.

Americans dispense just about as much disdain for Republicans (42 percent favorable; 46 percent unfavorable) as Democrats (42 percent favorable; 48 percent unfavorable), according to a Fox News poll released Friday.

On the other hand, the new kid on the block -- the Tea Party Movement -- fares better (35 percent favorable; 22 percent unfavorable), although more than four of 10 voters are unable to give an opinion or say they have never heard of the group.

Click here to read the full poll in a PDF document.

The real dynamic seems to be a revolt against insiders -- as voters say they would choose a challenger over an incumbent by a two-to-one margin (38 percent to 19 percent).

Nearly all voters express some degree of interest in the November midterms, although significantly more Republicans (38 percent) than Democrats (22 percent) say they are "extremely' interested.

Moreover, Republicans (41 percent) have a slim edge over Democrats (36 percent) on a generic Congressional ballot, if the election were held today.

The key bloc of independent voters is tougher on Republicans (33 percent favorable; 46 percent unfavorable) than Democrats (40 percent favorable; 42 percent unfavorable). Despite their less positive view of the GOP, independents favor the Republican candidate in the generic ballot by a 9-percentage point margin (32 percent to 23 percent).

In the recent state elections where Republicans scored upset victories, the poll finds more voters see those results as "sending a message' to President Obama and Democrats (59 percent) than as an affirmation of the particular candidates and issues in those races (22 percent).

Republicans just happen to be the carriers of that message right now. The GOP should take note that, despite having served in office over a year, Barack Obama is more likely to be viewed as a Washington outsider (48 percent) than one of those unfashionable insiders (37 percent).

Politicians of both parties had better take the Tea Party movement seriously, if for no other reason than voters see it as a legitimate phenomenon. About half of voters (51 percent) think the Tea Party Movement is a "serious' group of people who believe government is too big and taxes are too high. One voter in five (20 percent) thinks Tea Partiers are on the "fringe' of politics with extreme right-wing views, while about a quarter (24 percent) is undecided.

The national telephone poll was conducted for Fox News by Opinion Dynamics Corp. among 900 registered voters from February 2 to February 3, 2010. The poll has a 3-point sampling error margin.
Posted by: GolfBravoUSMC || 02/06/2010 03:33 || Comments || Link || E-Mail|| [6474 views] Top|| File under:
Kennedys shaken as GOP eyes R.I. too - "Camelot's over?'
The Kennedy political dynasty is shaking in the aftershock of U.S. Sen. Scott Brown's earth-shattering election, with a new poll showing U.S. Rep. Patrick Kennedy losing ground as he faces a well-financed GOP foe backed by Brown's top strategists.

The WPRI-12 poll showed the Rhode Island Democrat with a 56 percent unfavorability rating in his district - a negative that grows to 62 percent statewide.

Only 35 percent of voters in Kennedy's district said they would vote to re-elect him. Another 31 percent said they'd consider a different candidate and 28 percent said they would vote to replace him, according to the poll.

Republican John J. Loughlin II, a veteran state lawmaker, formally announced his campaign yesterday against Kennedy, saying the son of liberal icon Edward M. Kennedy is out of touch with Rhode Island voters as he seeks a ninth two-year term.

"We've got a congressman who's not connecting with voters or the people. He's pushing policies that are diametrically opposed with needs of people - to get the economy going and create jobs,' said Loughlin, of Tiverton. "We can't afford it anymore.'

WPRI-12 pollster Joe Fleming said, "This is the best-financed challenger he's faced since the first time he ran, and his favorability numbers are way down. "Congressman Kennedy could have a very competitive race.'

Loughlin, a 50-year-old National Guardsman, is hoping to ride the same wave that swept Brown to victory. He got a head start by hiring Eric Fehrnstrom and Peter Flaherty, two of Brown's top consultants.

The National Republican Congressional Committee has already begun lining up behind Loughlin, who says he plans to spend at least $1 million in the race.

"Independents are running from the Democratic Party, and that benefits candidates across the northeast,' said Tory Mazzola, spokesman for the NRCC.

Other potential Kennedy challengers include Democratic State Rep. Jon D. Brien and even former Providence Mayor Vincent "Buddy' Cianci.

A Kennedy spokeswoman declined comment, but Tim Grilo, chairman of Rhode Island's Democratic Party, said he's not worried.

"I expect the voters will send Congressman Kennedy back to Washington to represent them with the same passion and experience he's brought to the job over the last eight terms,' Grilo said. Kennedy, a proven fund-raiser, also took in $756,000 last year.

Salivating Republicans pointed to Kennedy's controversial year, from his dust-up with Rhode Island Bishop Thomas J. Tobin, who denied him communion over his abortion stance, to his fumbled endorsement of Brown's opponent, Attorney General Martha Coakley, whom he referred to as "Marsha.' "Camelot's over,' declared GOP consultant Holly Robichaud, the Herald's Lone Republican blogger.
Posted by: GolfBravoUSMC || 02/06/2010 03:17 || Comments || Link || E-Mail|| [6475 views] Top|| File under:
Federal Judge Enjoins Pratt & Whitney From Leaving Unionized Connecticut
A federal judge in Connecticut has sided with a Machinists union in its legal fight to block jet engine maker Pratt & Whitney from moving 1,000 jobs out of the state.

U.S. District Judge Janet Hall issued a permanent injunction Friday, stopping the company's plans to shift the jobs to Columbus, Ga., Japan and Singapore.

The Machinists union, which represents 3,700 workers, sued to block the subsidiary of United Technologies Corp. from moving the jobs elsewhere. It accused Pratt & Whitney of failing to comply with the contract that required it to do everything possible to preserve the jobs.

Executives testified in court they had no alternative but to shut two Connecticut plants. They insisted they followed the contract. The East Hartford-based company did not immediately return a message seeking comment.


Somewhat like an injunction forbidding slaves escaping to free States.
Posted by: Anonymoose || 02/06/2010 00:00 || Comments || Link || E-Mail|| [6478 views] Top|| File under:
US Senator blocks all Obama nominees amid tanker feud
A US Senator has taken the extraordinary step of blocking more than 70 of US President Barack Obama's nominees amid a dispute over a lucrative US Air Force tanker deal, senate aides said Friday. Senator Richard Shelby, the top Republican on the Senate Banking Committee, placed a blanket "hold" in part because of the feud pitting Airbus parent EADS and its partner Northrop Grumman against Boeing, his office said.

"Senator Shelby is holding all of the president?s nominees pending on the Executive Calendar," a total of "70-plus" people, said a spokeswoman for Democratic Senate Majority Leader Harry Reid, Regan Lachapelle.

The US Senate frequently approves non-controversial nominees without a formal roll-call vote, with a "unanimous consent" determination that can be blocked by just one senator, requiring a time-consuming process and 60-votes in the 100-seat chamber to overcome.

Shelby "has placed holds on several pending nominees due to unaddressed national security concerns," his spokesman, Jonathan Graffeo, said in a statement that cited the tanker dispute as a key reason for the move.

The European Aeronautic Defence and Space Company and its rival Boeing have been locked in a long-running rivalry to win a 35-billion-dollar contract for a fleet of new aerial refueling tankers.

The EADS/Northrop partnership would build the airplane in Shelby's home state of Alabama but have accused the Pentagon of favoring Boeing in a draft request for proposal and warned they may withdraw from the competition.

"Nearly 10 years after the US Air Force announced plans to replace the aging tanker fleet, we still do not have a transparent and fair acquisition process to move forward," said Graffeo. "The Department of Defense must recognize that the draft Request for Proposal needs to be significantly and substantively changed," said the spokesman.

Shelby is also "deeply concerned" that Obama may block the construction of an FBI center in Alabama to test improvised explosive devices -- the "roadside bombs" that have killed hundreds of US soldiers in Iraq and Afghanistan.

"This decision impedes the US military, the intelligence community, and federal law enforcement personnel in their missions to exploit and analyze intelligence information critical to fighting terrorism and ensuring American security worldwide," said Graffeo.
Posted by: Steve White || 02/06/2010 00:00 || Comments || Link || E-Mail|| [6474 views] Top|| File under:
For moonbats, the end of an era
Howie Carr
To all of you Kennedy groupies out there, go find yourself a grief counselor.

Call the Samaritans. As the sign on the Sagamore bridge says, suicide is not the answer.

This morning, for the first time since January 1953, there is neither a Kennedy nor a Kennedy-family retainer "representing" Massachusetts in the U.S. Senate.


Senator John F. Kerry considers himself a Kennedy-by-marriage -- as I recall his mother was related to Jacqueline Kennedy (nee' Bouvier).

The moonbats are really in mourning now. This was worse than finding out yesterday that their Priuses may be ... unsafe at any speed.

To all you grief-stricken blow-in drifters on Morrissey Boulevard, go home to New York, mix up a pitcher of brandy Alexanders and put some Judy Garland on the stereo. Do not despair - after all, you still have Barney Frank.

Maybe someday you'll have a new generation of Kennedys to cover up for, to point out how they are turning their lives around after (fill in the blank) a cheating scandal, a drug scandal, a rape accusation, a blonde in the pond, an overturned Jeep on Nantucket, an extramarital affair with a polo player, a drug overdose, a waitress sandwich . . .

Not only that, but yesterday we learned that the last of them in Congress, Patrick "Patches" Kennedy of Rhode Island could be knocked out of office. A new WPRI-TV poll showed him with low 35 percent approval rating, and 62 percent disapproval.

Yesterday was Camelot Emancipation Day. For taxpayers, it was Christmas and the Super Bowl rolled into one.

But before we shout "last call" for the final time, let's look back at a few of the family's greatest hits.

Marilyn Monroe, Mary Jo Kopechne and the woman with the blue dot.

Not bothering to learn the names of any other politicians, from Barack Obama ("Why we ask Osama bin - Obama") to Marty Meehan ("my dear friend Andy Meehan") to Martha "Marsha" Coakley.

Patches Kennedy talking about "making mends meet," and "the fundamental process of due process" and his description of how he became what he is today: "I myself have educated myself."

Ted Kennedy, explaining in 1991 how he was informed that a rape charge was about to be filed against his nephew: "There's some additional something going on here, vaguely, and it's going to involve some kind of uh, sexual harassment on Willie on that because I was not ever, ever was told the Palm Beach police wanted to speak to me about an alleged incident of Willie Smith raping some girl."

"Do you know who I am?"

Joe Kennedy setting one of his sons on fire with illegal fireworks.

So many disasters, so little time. However will we survive here without them?
Posted by: Fred || 02/06/2010 00:00 || Comments || Link || E-Mail|| [6494 views] Top|| File under:
A disastrous decision
The Illinois Supreme Court on Thursday threw out a sound law passed by the General Assembly in 2005 to protect health care in this state. The court threw out a sound law that has worked. The court threw out a sound law and essentially told the state's lawmakers: Don't even bother to try this again.

This is a disastrous decision.

It declares that caps on medical malpractice awards violate the state constitution's separation-of-powers clause. The caps limited noneconomic damages, such as pain and suffering, to $500,000 in claims against doctors and to $1 million in claims against hospitals.

The Legislature acted appropriately in response to a crisis. Malpractice costs were skyrocketing in Illinois because insurers were afraid to do business here. They were afraid of runaway jury verdicts. They also knew that more than 20 states had some caps on damages, making those states much safer places to do business.

Malpractice premiums in Illinois were particularly egregious for doctors in riskier specialties such as obstetrics and neurosurgery. As a result, doctors were leaving, particularly doctors in rural areas. They couldn't afford to practice in their communities. That made it more difficult for patients to find the care they needed.

The 2005 law eased the crisis. Malpractice premiums declined. The exodus of doctors stopped.

But now the law has been declared unconstitutional. Watch out for what happens now.

The majority on the Supreme Court, in ruling that the law was unconstitutional, cited its own wisdom in a previous decision that had struck down damage caps.

But here's something uncomfortable. Justice Lloyd Karmeier, joined in a dissent by Justice Rita Garman, wrote that the court's wisdom in that previous decision "has not only been rejected by the federal courts, it has failed to carry the day in any reported decision in any other state in the United States since it was filed 12 years ago."

Nobody has recognized the wisdom of the Illinois Supreme Court on this matter ... except the Illinois Supreme Court.

"We have no business telling the General Assembly it has exceeded its constitutional power if we must ignore the constitutional constraints on our own authority to do so," Karmeier wrote. The Illinois Constitution "expressly states that '(n)o branch shall exercise powers properly belonging to another.' In my view, the majority's opinion today flatly violates this prohibition."

The law represented one of the best moments of bipartisan negotiation and agreement the Illinois Legislature has seen in a long, long time.

At the Supreme Court, though, the decision broke strictly along partisan lines. In the majority, four Democrats: Thomas Fitzgerald, Charles Freeman, Thomas Kilbride and Anne Burke. In the minority, two Republicans: Karmeier and Garman. Republican Bob Thomas did not participate in the decision.

Karmeier wrote a powerful dissent. But today the plaintiff's bar is cheering because the high court has decided that the Illinois Legislature doesn't have this authority to respond to a health care crisis.

As a result, the doctors and hospitals and patients in Illinois will almost certainly face new risks.
Posted by: Fred || 02/06/2010 00:00 || Comments || Link || E-Mail|| [6476 views] Top|| File under:
The New Jersey Exit
Too many of those pain-in-the-neck productive people living in your state, making everyone else look bad? Want to get rid of them? Let the Garden State show you how it's done through the tax code.

At one time in the not-too-distant past, New Jersey was by some measures the wealthiest state in the country. No more. Wealth is fleeing at an alarming rate. Between 2004 and 2008, more than $70 billion in wealth headed for the exit, according to a new study by Boston College's Center on Wealth and Philanthropy.

Worse, it's not being replaced. Though more people moved into the state than moved out during the period of the study, the net worth of the people who fled was, at $618,300, 70% higher. Those who left also tended to be better educated, more entrepreneurial and more professional.

The problem isn't New Jersey's cold winters. The productive are leaving for states where the climate is more favorable. Increases in levies on income, sales, property and millionaires have all contributed to the exodus.

This, of course, should be a lesson for lawmakers everywhere: Keep taxes low. If you don't, the wealthiest among us, who tend to be the most productive, will find more favorable places to put talents and energy to work.

Too many lawmakers never seem to understand this. They keep raising taxes to redistribute the wealth and miss the evidence before their eyes: The rich and the productive increase wealth across the full spectrum of an economy.

They don't bury their cash in coffee cans to keep it away from the masses. They create jobs. They drive consumer spending. Wealth -- not stimulus spending or any other redistribution scheme -- begets more wealth.

It won't be popular to say so, but middle-class Americans need the wealthy if they are to move into the upper class, just as lower-class Americans need the wealthy if they are to move into the middle class.

New Jersey voters, apparently fed up with the tax-and-spend policies of former Gov. Jon Corzine, a wealthy man himself, elected Chris Christie in November to run the state government. The Republican, whose platform acknowledged that "our tax rates are oppressive and are driving residents out of state," has a chance to reverse the trend.

But Democrats still hold the majority in the legislature, so it won't be easy. But if Christie is successful, then he'll have taught a lesson that no other governor can afford not to learn.
Posted by: Fred || 02/06/2010 00:00 || Comments || Link || E-Mail|| [6499 views] Top|| File under:
Illinois Democrats no cure for what ails Obama
Still reeling from the loss of the late Edward Kennedy's Senate seat to Republicans in Massachusetts, Barack Obama's Democrats now face the prospect of losing the president's old Senate seat in Illinois.

The Democratic candidate Alexi Giannoulias is trailing Republican Mark Kirk in opinion polls ahead of November's election in which Republicans are aiming to erase Democratic majorities in the U.S. Senate and House of Representatives.

Giannoulias's struggles come at a time when Illinois Democrats appear to be in disarray.

Scott Cohen, a pawnbroker-turned-politician who won the Democratic nomination to run for lieutenant governor, is fending off accusations that he brutalized women.

The Illinois legislature impeached and removed Democrat Rod Blagojevich as governor in January 2009, and he has been charged with racketeering, fraud, lying to investigators and other criminal activity tied to schemes that included trying to sell Obama's former U.S. Senate seat.

Prosecutors investigated, but ultimately opted not to charge Democratic Senator Roland Burris, the former Illinois attorney general who Blagojevich had appointed to serve the remainder of Obama's term, over his contacts with Blagojevich's brother before being appointed.

"Illinois politics has a life of its own. There is the symbolism of possibly losing the seat he (Obama) once held in Illinois, but he has 500 other things to think about," said political analyst Michael Mezey of DePaul University in Chicago.

BROADWAY BANK
Giannoulias, 33, serves as state treasurer.

Republicans are spotlighting the soured real estate portfolio at the Giannoulias family's Broadway Bank, including loans to Michael "Jaws" Giorango, a convicted prostitution ring operator.

Republicans are spotlighting the soured real estate portfolio at the Giannoulias family's Broadway Bank, including loans to Michael "Jaws" Giorango, a convicted prostitution ring operator.

Broadway Bank was recently ordered by government regulators to raise additional capital -- after Giannoulias received his share of $70 million in proceeds following his father's death.

Giannoulias is trailing Kirk 46 percent to 40 percent in the latest opinion poll ahead of their November showdown.

The loss of the Illinois Senate race would represent a serious setback for Democrats. Losing control of either the Senate or House of Representatives could undermine Obama's ability to get key legislative initiatives approved.

Republican Scott Brown was sworn in as a U.S. senator on Thursday, depriving the Democrats of a 60-vote super-majority in the Senate, making it harder for Obama to pursue his agenda including healthcare reform. Brown won the Massachusetts Senate race to replace Kennedy, who died of cancer last year.

Cohen's woes have added to the Democrats' problems in the state. His former wife said he flew into steroid-fueled rages and later failed to make child support payments while he aired a campaign ad blitz tout

Cohen said a 2005 domestic abuse accusation that he held a knife to the throat of his then-girlfriend was untrue. The charge was dropped when the woman, an accused prostitute who Cohen said was his masseuse, did not show up in court.

ing job fairs he had organized.

Cohen said a 2005 domestic abuse accusation that he held a knife to the throat of his then-girlfriend was untrue. The charge was dropped when the woman, an accused prostitute who Cohen said was his masseuse, did not show up in court.

His would-be boss, incumbent Governor Patrick Quinn, said on Thursday that Cohen should drop off the Democratic ticket if he cannot get past those problems.

The deficit-riddled state dominated by Democrats has been downgraded by the debt ratings agencies and ranks above only California. Quinn proposed a 50 percent tax increase, but he quickly dropped the idea and the deficit has ballooned.
Posted by: Fred || 02/06/2010 00:00 || Comments || Link || E-Mail|| [6474 views] Top|| File under:
Republicans Oppose Nomination of Pro-Labor Union Activist to Join National Labor Relations Board
(CNSNews.com) -- In a 13-10 vote along party lines, the Health, Education, Labor and Pensions Committee approved the nomination Thursday of Craig Becker to join the National Labor Relations Board (NLRB), paving the way for a full Senate vote on the controversial nominee in the coming weeks.

But two Republicans on the committee -- ranking member Mike Enzi (R-Wyo.) and Lisa Murkowski (R-Ark.) -- reversed an earlier vote in October in favor of Becker when his nomination passed out of committee on a 15 to 8 vote.

Before the vote, Enzi announced that he could no longer support Becker and urged his Republican colleagues to follow suit.

Enzi cited concern about pushing through a controversial nominee before the swearing in of Scott Brown, the Republican who was elected last month to take the seat of the late Democratic Sen. Ted Kennedy.

In a last minute change of plans, Brown was sworn in Thursday -- a week earlier than originally planned after Brown learned his election would be certified in time for a ceremony that he said would allow him to take part in a number of upcoming "important votes" facing the Senate.

"I also want to register my concern with hastily moving controversial nominees before the seating of Senator-elect Scott Brown," Enzi said. "Earlier this week, the Senate invoked cloture on Patricia Smith by a vote of 60-32 -- on a nominee that was voted out of committee on a straight party line."

Enzi added that Becker's ethics disclosure paperwork had not been updated with the Office of Government Ethics Office since July 2009, which he said was necessary ahead of any vote on his nomination.

Enzi said that the independent NLRB wields considerable power and that the board's decisions and regulations "control a significant portion of our economy."
Posted by: Fred || 02/06/2010 00:00 || Comments || Link || E-Mail|| [6474 views] Top|| File under:
Brown hits back at Kennedy for 'joke' candidacy dig
A stung U.S. Sen. Scott Brown lashed out at U.S. Rep. Patrick Kennedy today for insulting his landmark win by calling his candidacy "a joke."


Sure it's a joke. Everybody's laughing, aren't they?


Brown said Kennedy's remarks are "mean-spirited," especially coming on the day he was celebrating being sworn into office.


Meh. He's just off his meds again.


"I was elected and the votes are certified and I'm here to do my job. It's unfortunate that he would use mean-spirited comments like that at a time when we're just trying to solve the problems of the Commonwealth," Brown said today on his first full day on the job.

Kennedy (D-R.I.) told The Hill's Blog Briefing Room yesterday, "Brown's whole candidacy was shown to be a joke today when he was sworn in early in order to cast his first vote as an objection to Obama's appointment to the NLRB."

The son of former U.S. Sen. Edward M. Kennedy, whose seat Brown is now filling, added that the newly confirmed GOP senator is a key vote against the nomination of union lawyer Craig Becker to the National Labor Relations Board (NLRB). "This is where he shows that when they need him, he's in the tank for the Republicans," Kennedy is quoted as saying.


Possibly because he's a Republican. When they're talking about Publicans they're "in the tank." When they're talking about Dems they're "showing solidarity"...


Brown has denied any hidden agenda in moving up his swearing-in from Feb. 11 to yesterday afternoon.



A WPRI-12 poll shows Kennedy with a 56 percent unfavorability rating in his district. Republican challenger John J. Loughlin II, a veteran state lawmaker, entered the race yesterday.


A procedural vote on whether to confirm President Obama's pick for the NLRB is scheduled for Monday and is expected to provide the first test of whether the Republicans' new 41-member caucus can sustain a filibuster - and will be among the first votes cast by Brown.

As for the rest of his first day in office, Brown arrived at the Capitol this morning, walking in at 9:40 a.m. with his wife, Gail, by his side. "I'm here to start working," a resolute Brown said, entering the Russell Senate Building en route to his transitional office. "We have to get our office up and running ... I'm here, ready to go I have a whole morning of briefings."

As for Kennedy, he faces a Republican rival who is backed by Brown's top strategists. A WPRI-12 poll shows Kennedy with a 56 percent unfavorability rating in his district. Republican challenger John J. Loughlin II, a veteran state lawmaker, entered the race yesterday. Loughlin said Kennedy is out of touch with Rhode Island voters. "We can't afford it anymore," he added.
Posted by: Fred || 02/06/2010 00:00 || Comments || Link || E-Mail|| [6532 views] Top|| File under:
Indonesia's Obama statue to be moved
[Straits Times] A STATUE of US President Barack Obama as a boy will be removed from a park in the Indonesian capital due to public opposition, officials said on Friday, just weeks before Mr Obama visits his old hometown.

The Jakarta governor's office confirmed that the 2m bronze would be removed from Menteng Park and placed at the nearby Menteng One primary school where Mr Obama spent part of his childhood in the late 1960s.

The decision comes after 56,500 people joined a page on social networking website Facebook calling for the statue to be removed and replaced by a memorial to an Indonesian identity. 'We follow the aspirations of the people, who think that the removal of the statue to his former school is more appropriate.'

City spokesman Cucu Ahmad Kurnia said. He said a new site for the statue has not been chosen but it would be somewhere 'near the school gate so the public can still view it'.

The statue of 'Little Barry' - as Mr Obama was known to his Indonesian school friends - was designed by Indonesian artists and depicts the boy Obama dressed in shorts and a T-shirt with a butterfly perched on his hand.

Mr Obama, who was born in Hawaii, lived for four years as a child in Jakarta from 1967 after his divorced mother married an Indonesian. The White House announced on Monday that Mr Obama and his family will visit Indonesia in March.
Posted by: Fred || 02/06/2010 00:00 || Comments || Link || E-Mail|| [6502 views] Top|| File under:
Who's in the News
48
[untagged]
4
Taliban
3
TTP
3
Hamas
2
Pirates
1
Govt of Iran
1
Govt of Syria
1
al-Qaeda
1
Hezbollah
1
Hizb-ut-Tahrir
1
Islamic State of Iraq
1
Jamaat-ul-Mujahideen Bangladesh
1
al-Qaeda in North Africa
1
Commies
1
Chechen Republic of Ichkeria
Bookmark
E-Mail Me
The Classics
The O Club
Rantburg Store
The Bloids
The Never-ending Story
Thugburg
Gulf War I
The Way We Were
Bio
Merry-Go-Blog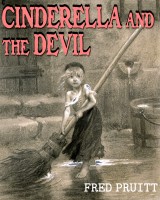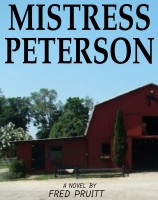 On Sale now!


A multi-volume chronology and reference guide set detailing three years of the Mexican Drug War between 2010 and 2012.

Rantburg.com and borderlandbeat.com correspondent and author Chris Covert presents his first non-fiction work detailing the drug and gang related violence in Mexico.

Chris gives us Mexican press dispatches of drug and gang war violence over three years, presented in a multi volume set intended to chronicle the death, violence and mayhem which has dominated Mexico for six years.
Click here for more information


Meet the Mods
In no particular order...


Steve White
Seafarious
Pappy
lotp
Scooter McGruder
john frum
tu3031
badanov
sherry
ryuge
GolfBravoUSMC
Bright Pebbles
trailing wife
Gloria
Fred
Besoeker
Glenmore
Frank G
3dc
Skidmark
Alaska Paul



Better than the average link...



Rantburg was assembled from recycled algorithms in the United States of America. No trees were destroyed in the production of this weblog. We did hurt some, though. Sorry.
44.200.30.73

Help keep the Burg running! Paypal: