-Lurid Crime Tales-
YJCMTSU
Johnson County prosecutors charged a traveling salesman Tuesday for allegedly holding a Shawnee woman at her home at gunpoint and stealing from her.

Police said they are still investigating the man's claims that the woman's armed husband forced the salesman to perform a sex act.

Alexander J. Gaviltta, 21, of Fresno, Calif., remains in jail today charged with kidnapping, theft, possessing drug paraphernalia and criminal property damage.

Police said the Shawnee woman returned home about 6 p.m. Monday and found an armed man in her house. He marched her around, told her he was in charge and left with the couple's gun, credit cards, jewelry and a Rolex watch, according to police and court records.

Shawnee police said Gaviltta soon went to Overland Park police and told them the woman's husband had invited him in, pulled a gun on him and demanded oral sex. Gaviltta told police, they said, that the husband passed out during the sex act, Gaviltta grabbed the gun and the woman returned home about then.


Posted by: Everday a Wildcat(KSU) || 06/17/2009 15:06 || Comments || Link || E-Mail|| [6471 views] Top|| File under:
Bangladesh
EC seeks SQ Chy's ouster from Parliament
The Election Commission will ask the Speaker to strip opposition BNP's Salauddin Quader Chowdhury of parliamentary membership for giving false information in his affidavit ahead of last December's elections, a senior election official said on Tuesday. The commission will write a letter to Speaker Abdul Hamid recommending that the senior leader stands disqualified as MP from Chittagong-2 in line with electoral law on submitting such false information and defying a court order to rectify it, commissioner M Sakhawat Hussain told bdnews24.com.

The EC earlier collected the proof of his education qualifications from the parliament secretariat. Chowdhury's biodata for the second, seventh and eighth parliaments are preserved in the library.

According to section 12 of the Representation of People Order, an MP will lose membership if he provides false information in the affidavit during the nomination process, amounting to perjury. An EC official said Chowdhury has lost his eligibility though he was elected as MP.

Ashfaq Hamid, secretary of the parliament secretariat, told bdnews24.com on Tuesday: "We have supplied the commission necessary information."

An EC official told bdnews24.com on Monday that they had received conflicting sets of information about Chowdhury's educational qualifications. The MP mentioned in his affidavit ahead of the ninth parliamentary elections that he did not have any educational qualification. But the biographie preserved in parliament says that he passed his BA Honours.


Cheez, Joe Biden would never make it in B'desh ...

However, there are two separate accounts of his SSC exams. His second parliamentary bio says he passed his SSCs from St Placid School in Chittagong, HSCs from Notre Dame College and his BA Honours from Punjab University. He returned to the country while doing a course at the Lincoln's Inn in London because of the death of his father.

Another biography says he passed his matriculation (SSC equivalent) from Sadiq's School of Punjab and came back to the country while studying in a London school due to his father's death.
Posted by: Steve White || 06/17/2009 00:00 || Comments || Link || E-Mail|| [6472 views] Top|| File under:
Two outlaws murdered
Two suspected cadres of an outlawed party were brutally murdered by rival party men inside a female dormitory of Islamic University (IU) in Kushtia early yesterday. The deceased, Sher Ali, 30, son of Ibrahim Mondol, and Abdul Awal, 32, son of Abu Taleb of Diknagar village under Sailkupa upazila in Jhenidah, were the cadres of outlawed Gono Mukti Fouz.

Police suspected that the cadres of outlawed Jasod Gono Bahini killed the youths as police found a slip written by the party that claimed responsibility for the killings.


They'll be getting a visit from the RAB sometime soon ...

Sources said security guards of Begum Fazilatunnesa Mujib Hall saw the bodies inside the dormitory in the morning and informed the IU police station about it. Police later recovered the bodies and sent those to Kushtia general hospital for autopsy. Police said the murder might take place after midnight as the guards of the hall went to sleep around 12:30am.

IU Vice-Chancellor Prof M Alauddin and police officials of Kushtia and Jhenidah visited the spot. Police increased their patrol after the killings that created panic on the campus.
Posted by: Steve White || 06/17/2009 00:00 || Comments || Link || E-Mail|| [6467 views] Top|| File under:
Caucasus/Russia/Central Asia
Emerging Economies Meet in Russia
YEKATERINBURG, Russia -- Leaders of the four largest emerging market economies discussed ways to reduce their reliance on the United States at their first formal summit meeting on Tuesday. But they concluded with only a cautious statement suggesting a move away from the dollar's role in global commerce and a call for greater representation of developing countries in global financial institutions.

By some predictions, the four nations, Brazil, Russia, India and China, a group referred to as the BRIC group, will surpass the current leading economies by the middle of this century, a tectonic shift that by this reckoning will eventually nudge the United States and Western Europe away from the center of world productivity and power.


Until the Russians implode demographically and the Chinese fall apart into several warring states.

Russia's president, Dmitri A. Medvedev, said the main point of the meeting was to show that "the BRIC should create conditions for a more just world order."

Continued on Page 49
Posted by: Steve White || 06/17/2009 00:00 || Comments || Link || E-Mail|| [6476 views] Top|| File under:
China-Japan-Koreas
Hug From Hillary
U.S. Secretary of State Hillary Clinton greets President Lee Myung-bak with a hug yesterday before their talks at Blair House, the guest house of the White House.

Picture at Headline Link


Hope the president still has his wallet


That's one ugly pantsuit ...
Posted by: Omock Jerert4398 || 06/17/2009 05:47 || Comments || Link || E-Mail|| [6469 views] Top|| File under:
NK Leader`s Daughter Attended School in Swiss Capital`
A daughter of North Korean leader Kim Jong Il attended a public elementary school in Bern, Switzerland, near the public middle school that Kim's youngest son and heir apparent Jong Un went to, a leading Japanese daily said yesterday.

Citing diplomatic sources familiar with North Korean intelligence, the Mainichi Shimbun said, "Records on the daughter's attendance remain at the elementary school," adding, "Brother and sister seem to have studied in Bern while living there together."

Mainichi reported the daughter's name as "Ye Jong," but said South Korean sources know her as "Yeong Sun." Kenji Fujimoto, who was once the North Korean leader's personal chef, identified her as "Yeo Jong."

Nothing is known about the daughter except that her mother was Kim's third wife Ko Young Hee, who also bore her elder brother Jong Un, 26, and that the daughter was born in 1987. Academic records at the Bern elementary school said the daughter registered for classes under the name "Jong Sun" and using the birth date Jan. 1, 1988.

The North Korean Embassy in Bern performed the necessary procedures for her entrance. She first attended a German-language class for foreigners in April 1996 before starting the third grade in August 1997.

Mainichi said the elementary school has her academic records up to the fifth grade, but that the document section when she left remains blank.

Diplomatic sources said she left the school in late 2000 while in sixth grade. A teacher at the school told Mainichi at that time, "She was known to be a North Korean diplomat's daughter. Several women took turns in escorting her and she seemed overly protected."

On the Mainichi report that Kim Jong Un attended the public school Liebefeld-Steinhölzli in Bern, the school told a recent news conference that it cannot confirm whether he was Kim Jong Il's son."

A high-ranking official at the school said, "A student with North Korean nationality did attend our school from August 1998 to fall 2000. Since the student was registered as the son of a diplomat at the North Korean Embassy, we cannot determine if he was Kim Jong Il's son."

School principal Peter Burri, who was a math teacher back then, said, "That student quickly adapted to school life and was hardworking and full of aspiration," adding, "He loved basketball."

In addition, Kim Jong Il's second son Jong Chol, 28, also reportedly studied at the International School in Berne from 1994 to 1996.
Posted by: Omock Jerert4398 || 06/17/2009 05:45 || Comments || Link || E-Mail|| [6493 views] Top|| File under:
Faster than a Speeding Bullet, More Powereful than a Locomotive, its.......
SPEED DEMON: East Japan Railway unveils the next-generation bullet train to the Press at its rolling stock laboratory center in Rifu, Miyagi Prefecture, northern Japan on June 17 2009. The new bullet train is expecting to provide services between Tokyo and Aomori, northern Japan in 2011 with a maximum speed of 320 kph. - AFP


Picture at the link
Posted by: Omock Jerert4398 || 06/17/2009 05:35 || Comments || Link || E-Mail|| [6524 views] Top|| File under:
Beijing orders 'Buy China' for stimulus projects
BEIJING (AP) -- China has imposed a requirement for its stimulus projects to use domestically made goods - a move that could strain ties with trading partners after Beijing criticized Washington's "Buy American" stimulus provisions. Projects must obtain official permission to use imported goods, said an order issued by China's main planning agency and eight other government bodies.

Even before the order, business groups worried that foreign companies might be excluded from construction and other projects financed by Beijing's 4 trillion yuan ($586 billion) stimulus. Foreign makers of wind turbines complain they have been shut out of bidding on a $5 billion stimulus-financed power project.

"Government investment projects should buy domestically made products unless products or services cannot be obtained in reasonable commercial conditions in China," says the order, dated June 1 and reported this week by state media. "Projects that really need to buy imports should be approved by the relevant government departments before purchasing activity starts."
Continued on Page 49
Posted by: Omock Jerert4398 || 06/17/2009 05:30 || Comments || Link || E-Mail|| [6499 views] Top|| File under:
Economy
This Would Be Funny If It Were Not So Scary
ht - - free republic


(From a senior level Chrysler person)

Monday morning I attended a breakfast meeting where the speaker/guest was David E. Cole, Chairman Center for Automotive Research (CAR and Professor at the Univ. of Michigan. You have all likely heard CAR quoted, or referred to in the auto industry news lately.

Mr. Cole, who is an engineer by training, told many stories of the difficulty of working with the folks that the Obama administration has sent to save the auto industry. There have been many meetings where a 30+ year experience automotive expert has to listen to a newcomer to the industry, someone with zero manufacturing experience, zero auto industry experience, zero business experience, zero finance experience, and zero engineering experience, tell them how to run their business.

Mr Cole's favorite story is as follows:
There was a team of Obama people speaking to Mr. Cole (Engineer, automotive experience 40+ years, Chairman of CAR). They were explaining to Mr. Cole that the auto companies needed to make a car that was electric and liquid natural gas (LNG) with enough combined fuel to go 500 miles so we wouldn't "need" so many gas stations (A whole other topic). They were quoting BTU's of LNG and battery life that they had looked up on some website.

Mr. Cole explained that to do this you would need a trunk FULL of batteries and a LNG tank at big as a car to make that happen and that there were problems related to the laws of physics that prevented them from...

The Obama person interrupted and said (and I am quoting here) "These laws of physics? Who's rules are those, we need to change that. (Some of the others wrote down the law name so they could look it up) We have the congress and the administration. We can repeal that law, amend it, or use an executive order to get rid of that problem. That's why we are here, to fix these sort of issues".
My guess would be that this can be filed under apocrypha -- though I've no doubt there are enough blockheads among B.O.'s Best and Britest to make it not beyond the realm of possibility.
Posted by: Everday a Wildcat(KSU) || 06/17/2009 15:40 || Comments || Link || E-Mail|| [6498 views] Top|| File under:
China sells US bonds to 'show concern'
Via InstaPundit


A decision by China to reduce its US Treasury holdings suggests concern about the US attitude towards its economic woes, Chinese economists were quoted as saying in state media Wednesday.

The remarks, coming after US data showed a modest decline in Chinese investments in US government bonds, were in contrast to an earlier statement in Beijing which had said the recent sell-off was a routine transaction.

"China is implying to the US, more or less, that it should adopt a more pragmatic and responsible attitude to maintain the stability of the dollar," He Maochun, a political scientist at Tsinghua University, told the Global Times.

According to US Treasury data issued Monday, Beijing owned 763.5 billion dollars in US securities in April, down from 767.9 billion dollars in March. It was the first month since June 2008 that Beijing failed to purchase more US T-bills.

Zhang Bin, a researcher at the Chinese Academy of Social Sciences, said China's move showed a more cautious attitude. "It is unclear whether the reduction will continue because the amount is so small. But the cut signals caution of governments or institutions toward US Treasury bonds," Zhang told Xinhua news agency.

China's foreign ministry said Tuesday that its purchases of US Treasuries remained based on "security, liquidity and value preservation".

For Zhao Xijun, deputy director of the Finance and Securities Research Institute of People's University, China may have reduced its holding of US Treasuries simply because it needed the money.

Zhao said the sell-off could have been in order to pay for its own economic stimulus package. "The reduction was a result of composite factors, such as the investment need and the market change," Zhao told Global Times.


Perhaps Americans will show similar concern over deficits and raise tariffs. Gradually of course.
Posted by: ed || 06/17/2009 13:22 || Comments || Link || E-Mail|| [6472 views] Top|| File under:
10 large US banks to repay $68B in TARP funds today
At least one thing is getting a bit better.

Ten large U.S. banks are planning to repay the government about $68 billion in bailout money Wednesday, a pair of industry officials say. Wednesday is the first day the banks are eligible to repay the money. The banks repaying TARP are some of the industry's largest, including JPMorgan Chase & Co., American Express Co., Goldman Sachs Group Inc. and Morgan Stanley.

The Treasury Department last week gave the 10 banks permission to repay the funds, which they received under the $700 billion bailout plan, known as the Troubled Asset Relief Program. That effort to unfreeze credit markets launched as global markets seized up last October.

Posted by: trailing wife || 06/17/2009 11:47 || Comments || Link || E-Mail|| [6494 views] Top|| File under:
Home Front: WoT
Boeing and Airbus Prepare (Again) for Tanker Battle
LE BOURGET, France -- Boeing said on Tuesday that it was prepared to go head to head with its European rival, EADS, to win a bitterly contested $35 billion contract from the Air Force by converting its 777 passenger plane -- a bigger aircraft than Airbus is offering -- into a refueling tanker.

In what will be the third effort in a decade to replace the Air Force's aging tanker fleet, the Department of Defense is expected to release soon a preliminary request for proposals, according to executives from both companies.

No military contract has stirred as much rancor between Boeing and Airbus as the refueling tanker. The contract, which was first let in the late 1990s, was awarded in February to a consortium of Northrup Grumman and the Airbus parent, European Aeronautic Defense and Space, only to be withdrawn in September after investigators called the selection process flawed.
Continued on Page 49
Posted by: Steve White || 06/17/2009 00:00 || Comments || Link || E-Mail|| [6504 views] Top|| File under:
India-Pakistan
Supreme Court orders survey of eunuchs across country
In Pakistain, folks, Pakistain ...

ISLAMABAD: The Supreme Court (SC) on Tuesday directed social welfare secretaries of all four provinces to conduct a survey for documenting the record of eunuchs across the country.

A bench consisting of Chief Justice Iftikhar Muhammad Chaudhry, Justice Chaudhry Ijaz Ahmed and Justice Mahmood Akhtar Shahid Siddiqui was hearing a petition filed by Insaaf Welfare Trust Chairman Dr Muhammad Aslam Khaki. The petitioner has asked the court to order a stop to violations of human rights of eunuchs. The court also directed that the status of eunuchs be determined and the court be told whether they were living with their heads (gurus) of their own accord or had they been forced to do so.

The petitioner said the eunuchs were neither treated as males nor females and no rights had been determined for them. He asked the court to provide justice to them and treat them as human beings. He said this segment of society did not even have the right to vote.
Posted by: Steve White || 06/17/2009 00:00 || Comments || Link || E-Mail|| [6469 views] Top|| File under: Govt of Pakistan
International-UN-NGOs
Muslim Countries in Mideast, Africa Lead World in Human Traffic
Muslim countries in the Middle East and north-central Africa lead the world in human trafficking, according to a new U.S. State Department report. Of the 17 countries that were given the "Tier 3" listing reserved for the worst offenders, nine were Muslim countries or countries with a large Muslim population from these two regions. Tier 3 countries are defined as those "whose governments do not fully comply with the minimum standards" of the Trafficking Victims Protection Reauthorization Act of 2008 and "are not making significant efforts to do so."

The Middle Eastern countries with Tier 3 status are Iran, Kuwait, Saudi Arabia and Syria. The north-central African countries are Mauritania, Chad, Sudan, Niger and Eritrea, all of which have very large Muslim populations.

Algeria, Libya, Tunisia, Egypt, Iraq, Yemen, Bahrain, Qatar, the UAE and Lebanon are on the Tier 2 Watchlist – one step above Tier 3.

The data in the report indicates that Muslim countries in the Middle East and Africa are continuing their centuries-old practice of human trafficking. Historians estimate that between 9 and 14 million black Africans were brought to the Americas in the Atlantic slave trade and between 11 and 18 million black African slaves crossed the Red Sea, Indian Ocean, and Sahara Desert between the Muslim conquests in the 7th century and 1900.

Iran: The report says that "Iran is a source, transit, and destination for men, women, and children trafficked for the purposes of sexual exploitation and involuntary servitude. Iranian women are trafficked internally for the purpose of forced prostitution and forced marriage. Iranian and Afghan children living in Iran are trafficked internally for the purpose of forced marriage, commercial sexual exploitation, and involuntary servitude as beggars or laborers to pay debts, provide income, or support drug addiction of their families. Iranian women and girls are also trafficked to Pakistan, Turkey, Qatar, Kuwait, the United Arab Emirates, Iraq, France, Germany, and the United Kingdom for commercial sexual exploitation."

The State Department report noted that "the Government of Iran does not fully comply with the minimum standards for the elimination of trafficking, and is not making significant efforts to do so. Lack of access to Iran by U.S. Government officials impedes the collection of information on the country's human trafficking problem and the government's efforts to curb it."

Saudi Arabia, the report says, "is a destination country for men and women trafficked for the purposes of involuntary servitude and, to a lesser extent, commercial sexual exploitation. Men and women from Bangladesh, India, Sri Lanka, Nepal, Pakistan, the Philippines, Indonesia, Sudan, Ethiopia, and many other countries voluntarily travel to Saudi Arabia as domestic servants or other low-skilled laborers, but some subsequently face conditions indicative of involuntary servitude, including restrictions on movement, withholding of passports, threats, physical or sexual abuse, and non-payment of wages.

"Some Saudi men have also used legally contracted 'temporary marriages' in countries such as Mauritania, Yemen, and Indonesia as a means by which to sexually exploit migrant workers. Females as young as seven years old are led to believe they are being wed in earnest, but upon arrival in Saudi Arabia subsequently become their husbands' sexual slaves, are forced into domestic labor and, in some cases, prostitution. The Government of Saudi Arabia does not fully comply with the minimum standards for the elimination of trafficking and is not making discernible efforts to do so."

Syria is "principally a destination country for women and children trafficked for the purposes of domestic servitude and commercial sexual exploitation. Women from Iraq, Eastern Europe, former Soviet states, Somalia, and Morocco are recruited as cabaret dancers and subsequently forced into prostitution after their employers confiscate their passports and confine them to their work premises. A significant number of women and children in the large Iraqi refugee community in Syria are forced into sexual exploitation by criminal gangs or, in some cases, their families. Some desperate Iraqi families reportedly abandon their girls at the border with the expectation that traffickers on the Syrian side would arrange forged documents for the children and 'work' in a nightclub or brothel. Iraqi families arrange for young girls to work in clubs and to be "married," often multiple times, to men for the sole purpose of prostitution."

In Kuwait, the majority of trafficking victims are from among the over 500,000 foreign women recruited for domestic service work. "Men and women migrate from Nepal, India, Sri Lanka, the Philippines, Indonesia, Pakistan, and Bangladesh in search of work in the domestic and sanitation industries. Although they migrate willingly to Kuwait, upon arrival some are subjected to conditions of forced labor from their 'sponsors' and labor agents, such as withholding of passports, confinement, physical sexual abuse and threats of such abuse or other serious harm, and non-payment of wages with the intent of compelling their continued service."

"Adult female migrant workers are particularly vulnerable, and consequently are often victims of sexual exploitation and forced prostitution. There have been instances of domestic workers who have fled from their employers, lured by the promise of well-paying service industry jobs, and being coerced into prostitution. In other cases, the terms of employment in Kuwait are wholly different from those agreed to in their home countries. The Government of Kuwait does not fully comply with the minimum standards for the elimination of trafficking and is not making sufficient efforts to do so."

What Obama did not mention
The report has four tiers altogether: Tier 1, Tier 2, Tier 2 Watchlist and Tier 3. Israel is in Tier 2, the second-best listing. It should be noted, however, that statistics regarding trafficking in Israel are largely provided by powerful organizations inside Israel which have been accused of exaggerating the severity of the situation there for political reasons. 5ad%

U.S. President Barack Obama, himself a descendant of black Africans, did not mention the subject of Muslim human trafficking in his recent speech to the Arab world in Cairo. He did mention, however, that "for centuries, black people in America suffered the lash of the whip as slaves and the humiliation of segregation," but did so in the context of talking about Palestinian suffering.
Posted by: anonymous5089 || 06/17/2009 17:15 || Comments || Link || E-Mail|| [6473 views] Top|| File under:
Sri Lanka
Australian Tamils detained in Sri Lanka
The Australian Government has sent a team of officials to northern Sri Lanka to look at the camps where hundreds of thousands of Tamil civilians are being held by the Sri Lankan government.

More than 280,000 Tamils have been held in camps guarded by the Sri Lankan military ever since the military smashed the Tamil Tigers more than a month ago. Among the detainees are three Australian Tamils who the Sri Lankan government says must be screened like everybody else to see if they are members of the Tamil Tigers. The Australian detainees are a 62-year old man and two women aged 26 and 29.

According to a spokesperson for the Department of Foreign Affairs and Trade (DFAT), Australian diplomats based in Sri Lanka have been trying to "obtain urgent access" to these people. Weeks have gone by, but they still have not managed to get to them.


That's going to be a problem; foreign nationals detained in a country are supposed to have access to counselor officials.

DFAT says it has heard nothing to suggest Australians are not safe and it is helping their families in Australia, but there is also puzzling uncertainty about their fate.

Sri Lanka's High Commissioner to Canberra, Senaka Walgampaya, says his government does not even know who they are or where they are. "They have so far not identified the persons and when they are identified and if in fact they are there, then they will have to be questioned as to what they were doing," he said.

The Australian head of the International Commission of Jurists, former New South Wales Supreme Court Judge and Attorney-General John Dowd, says the Australians are caught up in an increasingly worrying nightmare. "We can't wait for an interminable delay while the Sri Lankan Government works out who it says are combatants and who it says aren't," he said.

Several staff members from the Australian High Commission in the capital Colombo are visiting Sri Lanka's north to look at camp conditions, talk to the United Nations, aid groups and Sri Lankan government agencies. But the Sri Lankan government has banned independent observers who want regular access to the camps.

"What's going on, why can't the world be allowed in? There can only be things that the Sri Lankan Government doesn't want us to see and that's a real concern," Justice Dowd said.

The International Commission of Jurists says the conditions there are not the only worry.

Justice Dowd says the purpose of the camps may breach the convention against genocide. "The convention covers forced movement of people. These people are being forcibly moved from the areas where they surrendered to other parts of Sri Lanka," he said. "The real concern is that they're not going to be returned, that in fact they're going to move them, transfer the population, and put other people in."

Yesterday the deputy chief of Australia's Navy, Rear Admiral David Thomas, made an unannounced visit to Colombo to meet the chief of Sri Lanka's defence staff. The Defence Department says it was a goodwill visit to meet senior Sri Lankan defence officials to exchange views on regional security.

The Department of Foreign Affairs was more explicit. It says the two men discussed people smuggling.
Posted by: Steve White || 06/17/2009 00:00 || Comments || Link || E-Mail|| [6475 views] Top|| File under:
Who's in the News
49
[untagged]
14
Govt of Iran
4
Govt of Pakistan
2
Hamas
2
TTP
1
al-Qaeda in Pakistan
1
al-Qaeda in Yemen
1
al-Qaeda
Bookmark
E-Mail Me
The Classics
The O Club
Rantburg Store
The Bloids
The Never-ending Story
Thugburg
Gulf War I
The Way We Were
Bio
Merry-Go-Blog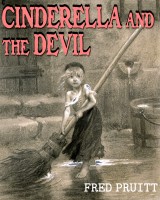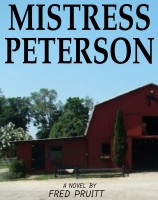 On Sale now!


A multi-volume chronology and reference guide set detailing three years of the Mexican Drug War between 2010 and 2012.

Rantburg.com and borderlandbeat.com correspondent and author Chris Covert presents his first non-fiction work detailing the drug and gang related violence in Mexico.

Chris gives us Mexican press dispatches of drug and gang war violence over three years, presented in a multi volume set intended to chronicle the death, violence and mayhem which has dominated Mexico for six years.
Click here for more information


Meet the Mods
In no particular order...


Steve White
Seafarious
Pappy
lotp
Scooter McGruder
john frum
tu3031
badanov
sherry
ryuge
GolfBravoUSMC
Bright Pebbles
trailing wife
Gloria
Fred
Besoeker
Glenmore
Frank G
3dc
Skidmark
Alaska Paul



Better than the average link...



Rantburg was assembled from recycled algorithms in the United States of America. No trees were destroyed in the production of this weblog. We did hurt some, though. Sorry.
3.223.3.251

Help keep the Burg running! Paypal: