Afghanistan
Help may soon be coming for General McCrystal
Kabul 10 June--General Abdur Rashid Dostum, the renowned anti-Taliban Uzbek Turk leader has been reinstated as Chief of the Army Staff. According to sources from Presidential Palace, the decision came today Wednesday. General Dostum was suspended by former attorney general on the issue of Akbar Bai's abduction. The General is currently in Ankara, Turkey for medical treatement.

The reinstatement is likely part of the deal between Wahdat-Junbish Alliance and Karza for the Presidential race 2009. General Dostum is accused of human rights violation, but he enjoys majority support from his Uzbek and other Turko ethnic groups including Hazaras. He scored 4th position in the Presidential Elections 2004 by securing about 10 percent of the total votes. Having military training in USSR, the General has served as Defense Advisor to the interim Government. His vast experience in war against militants can be an asset in the war on terror against Taliban. Sidelining of the General by US decision-makers is not fair enough as there are many others accused of human rights violation serving on high-profiles in Karzai's Govt. He should be given a real chance for his capabilities in military affairs of the campaign against Taliban insurgency.

Posted by: Besoeker || 06/17/2009 09:00 || Comments || Link || E-Mail|| [6494 views] Top|| File under:
Britain
Britain voices frustration over Gitmo inmates in Bermuda
LONDON - British Foreign Secretary David Miliband said Tuesday he had "friendly" talks with US Secretary of State Hillary Clinton about four Guantanamo inmates sent to Bermuda, but made clear his frustration. He added that the status of the four Uighurs -- from a mostly Muslim minority living in China's northwestern Xinjiang province -- remained "unclear."


It's clear that Bambi is making a concerted effort to cheese off one of our best allies ...

That's why he's cheesing them off - because they were our strongest ally in Iraq and Afghanistan. The pattern seems to be rather clear.

US authorities last week ignored demands by China for custody of the four, who had served seven years at Guantanamo Bay, and flew them from Cuba to Bermuda, an Atlantic archipelago that accepted them in a guest-worker program. The Foreign Office was clearly caught short by the transfer, and said that authorities on Bermuda -- a British overseas territory which has a degree of autonomy -- should have consulted London over the transfer.

London had apparently not been alerted to the transfer by the administration of US President Barack Obama either, but the British government has voiced no criticism of Washington.

"We are obviously in touch with the American authorities. I've spoken to Secretary Clinton about it. I gave her my explanation of what I believe (happened)," Miliband told a parliamentary committee.

Asked if he had had a frank conversation with Clinton, he said: "It's always a friendly conversation with Hillary Clinton. But we have no doubts about what should have happened in this case and it didn't."
Posted by: Steve White || 06/17/2009 00:00 || Comments || Link || E-Mail|| [6482 views] Top|| File under:
MI6 is getting a new boss
The new chief of MI6, Britain's Secret Intelligence Service (SIS), will be Sir John Sawers, currently Britain's Ambassador to the United Nations, Downing Street announced Tuesday.

Sir John will take up his job in early November, replacing Sir John Scarlett who has spent more than five years in the post, has switched there from his controversial role as head of the Joint Intelligence Committee in the run up to the Iraq war.

British Prime Minister Gordon Brown's official spokesman said: "Sir John Scarlett has done an important and valuable job in guiding the SIS through a period of change and making a real contribution to protecting Britain from international terrorism and other global threats." The spokesman insisted Sir John Scarlett's move had no connection whatsoever with the impending inquiry into the Iraq war, at which he is expected to be a key witness.

Sir John Sawers, a career diplomat, had previously been the Foreign Office's political director and also worked as an envoy in Baghdad and as foreign affairs adviser to ex-premier Tony Blair in No 10. During his time in that post, 1999-2001, Sir John was heavily involved in the Kosovo conflict and the Northern Ireland peace process. He has also worked in the British Embassy in Washington and has been ambassador to Cairo. He worked in South Africa between 1988 and 1991 during the initial stages of the end of apartheid.

But, intriguingly, the Downing Street announcement said Sir John was "re-joining SIS." Brown's spokesman said it would "not be appropriate" to say when he had left SIS.

His appointment was confirmed by Foreign Secretary David Miliband and formally approved by Brown.

Sir John, 52, studied physics and philosophy at Nottingham University in central England, and also joined Harvard University in the US.

His replacement as the UK Permanent Representative to the UN has yet to be announced.
Posted by: || 06/17/2009 00:00 || Comments || Link || E-Mail|| [6469 views] Top|| File under:
Caribbean-Latin America
Bermuda protestors call for PM to step down after secret US Gitmo deal
About 600 people gathered outside Parliament in Hamilton, the island's capital, chanting "Brown must go" and waving banners as they marched to the Cabinet office.

But Mr Brown was defiant. "As some of you might know, I grew up in the protest era," he shouted at the booing crowd. "This is nothing new to me. I have seen them larger and longer," he said.

Mr Brown negotiated a secret deal with the US last week members of China's Muslim Uighur minority to be sent to the British. The Foreign Office was not informed and the Obama administration also bypassed the British.

The US, which is desperate to unload the prisoners to fulfil a promise made by president Barack Obama to close the jail by next January, said it could not send the Uighurs to China because they faced persecution there. Congress, however, blocked efforts to release them in the US, even though they had long ago been deemed no threat.

David Miliband, the Foreign Secretary, protested to Hillary Clinton, the US Secretary of State, about the secret deal and questioned whether Mr Brown had authority to admit the Uighurs. Britain is responsible for the foreign policy and security of Bermuda.

Janice Battersbee, who described herself as a lifelong supporter of Mr Brown's Progressive Labour Party, stepped up to the microphone when Brown invited the protesters to send a representative to speak. "The leadership of this country seems to be on a course heading toward dictatorship that the majority of Bermudians are no longer willing to tolerate," she said. "This latest action is the final straw. We are fed up, disgusted, disrespected and angry."

Mr Brown said he had been summoned to meet with Sir Richard Gozney, Bermuda's governor, but did not elaborate on what was discussed. When Mrs Battersbee finished speaking, Mr Brown was directed away by police and left in an official car.
Posted by: Steve White || 06/17/2009 00:00 || Comments || Link || E-Mail|| [6478 views] Top|| File under:
China-Japan-Koreas
Nork Heir Apparent Linked to Assassination Plot
Close aides of Kim Jong-un, the 26-year-old third son and heir apparent of North Korean leader Kim Jong-il, last week attempted to assassinate the leader's first son Jong-nam, KBS reported Monday citing Chinese government sources.


Nothing like a little sibling rivalry ...

Aides to Kim Jong-un planned to assassinate Jong-nam, who lives in Macau, after first eliminating his close aides in North Korea. The sources said, "It seems they tried to assassinate Kim Jong-nam without telling Kim Jong-il."


Then again, Daddy might not mind ...

The plan was foiled when the Chinese government found out about it early last week. "The Chinese government warned North Korea to stop the assassination attempt, and sent intelligence and military officers to Macau and spirited Kim Jong-nam to a safe place," the sources said.


Shame. Could have been fun.

The sources said the reason China was protecting Kim Jong-nam is because he has been developing friendships with high-ranking Chinese officials for a long time. KBS said Kim Jong-nam is likely to weigh option of seeking asylum in China.
Posted by: Steve White || 06/17/2009 00:00 || Comments || Link || E-Mail|| [6473 views] Top|| File under:
Pentagon: Nork Missiles Threaten U.S. Homeland
Senior U.S. military officials say North Korea's ballistic missiles could threaten the west coast of the United States in three to five years. The vice chairman of the Joint Chiefs of Staff, Lieutenant General Patrick Cartwright, said North Korea's three tests of its longest-range missile, though unsuccessful, have demonstrated an increasing capability. His comments came during a hearing Tuesday of the Senate Armed Services Committee.

Deputy Defense Secretary William Lynn told lawmakers that North Korea's missile testing program has accelerated. Lynn said the future threat of Pyongyang's long-range missiles provides a strong reason for the United States to maintain ground-based missile interceptors.

The head of the U.S. military's Missile Defense Agency, Lieutenant General Patrick O'Reilly, said North Korea is involved in sharing technology with countries including Iran, but would not specify other countries. O'Reilly said there is an extensive effort to sell North Korean technology and hardware.
Posted by: Steve White || 06/17/2009 00:00 || Comments || Link || E-Mail|| [6473 views] Top|| File under:
Nork Missile Train on the Move
A special North Korean train which transported a long-range rocket or intercontinental ballistic missile to a launch site in Tongchang-ri, North Pyongan Province in May recently moved from a missile research center in Sanum-dong, Pyongyang to another launch site in Musudan-ri, North Hamgyong Province, a South Korean government source said Tuesday.

South Korean and U.S. authorities believe the North may have transported a second intercontinental missile to the launch site. The North launched a long-range rocket from Musudan-ri on April 5, which had also been transported by special train.

Seoul and Washington are wondering whether the North will launch two long-range missiles from both launch sites at the same time or whether the train is just a smokescreen to confuse watchers.

North Korea has threatened to launch another missile in protest against UN sanctions over its nuclear test. It apparently has three to four intercontinental ballistic missiles, and may be keeping one or two more at the research center in Sanum-dong.
Posted by: Steve White || 06/17/2009 00:00 || Comments || Link || E-Mail|| [6475 views] Top|| File under:
Norks Say Journalists Admitted Crimes
Two American journalists sentenced last week to long prison terms in North Korean labor camps admitted during their trial that they crossed into North Korea illegally, and confessed to committing their crimes out of political motives, the North's official news agency reported on Tuesday.


How badly were they treated before they 'confessed'?

The report by the state-run Korea Central News Agency represented the North Korean government's most detailed account to date of the shadowy circumstances surrounding the arrest, trial and conviction of Laura Ling, 36, and Euna Lee, 32, both journalists for San Francisco-based Current TV.

North Korea sentenced the journalists to 12 years of hard labor on charges of illegal entry and committing hostile acts, dismissing calls for clemency from the women's families, the United States and other governments.

It was unclear why the news agency released the information on Tuesday. According to Tuesday's report, the journalists were detained on the North Korean side of the Tumen River, which serves as part of the boundary between China and North Korea. The Tumen has been used for years by North Korean refugees defecting across the border. Unlike the swift and deep Yalu River, which runs along most of the border between the countries, the Tumen is shallow and narrow, and is easily crossed in spots on foot or by swimming.

The KCNA report said that the women's own confiscated video indicated that they crossed the river illegally. It also said that the women had admitted to fabricating some aspects of their video in order to "defile" the government's human rights record. "During their trial, they admitted that what they did was a criminal act inspired by political motives of isolating and stifling our republic by defiling our human rights situation through fabricated video footage," the news agency said.

The two women were given courtroom interpreters during their trial at the Central Court, the North's highest court. Ms. Ling was defended by a lawyer, but Ms. Lee gave up her right to hire a lawyer. The ruling cannot be appealed, the news agency said. "The criminals admitted and accepted the judgment," the report said.

Human rights advocates in South Korea who had helped arrange their trip to China have said that the journalists were on a reporting assignment about the plight of North Korean women sold through human traffickers and refugees fleeing hunger in North Korea when they were detained on March 17. The journalists' families said they had no intention of crossing the border to the North Korean side.

Secretary of State Hillary Rodham Clinton has called the charges against them "baseless." Washington has said it will employ "all possible channels to secure their release."
American officials have said that the heavy sentences would likely be used as a negotiating ploy by the North as it tries to fend off a new United Nations resolution that imposes a mandatory ban on arms sales and calls on members to inspect cargo vessels and airplanes suspected of carrying military equipment in or out of the country.
Posted by: Steve White || 06/17/2009 00:00 || Comments || Link || E-Mail|| [6476 views] Top|| File under:
U.S. to Confront, Not Board, North Korean Ships
WASHINGTON -- The Obama administration will order the Navy to hail and request permission to inspect North Korean ships at sea suspected of carrying arms or nuclear technology, but will not board them by force, senior administration officials said Monday.

The new effort to intercept North Korean ships, and track them to their next port, where Washington will press for the inspections they refused at sea, is part of what the officials described as "vigorous enforcement" of the United Nations Security Council resolution approved Friday.

The planned American action stops just short of the forced inspections that North Korea has said that it would regard as an act of war. Still, the administration's plans, if fully executed, would amount to the most confrontational approach taken by the United States in dealing with North Korea in years, and carries a risk of escalating tensions at a time when North Korea has been carrying out missile and nuclear tests.

In discussing President Obama's strategy on Monday, administration officials said that the United States would report any ship that refused inspection to the Security Council. While the Navy and American intelligence agencies continued to track the ship, the administration would mount a vigorous diplomatic effort to insist that the inspections be carried out by any country that allowed the vessel into port.


That might be clever. A Nork ship can't sail to Syria without stopping at certain intervals for fuel, etc. Wherever they stop, the authorities in that country have the right to inspect the ship. Takes the heat off us and at the very least makes the Norks wary of where their ships go.

The officials said that they believed that China, once a close cold war ally, would also enforce the new sanctions, which also require countries to refuse to refuel or resupply ships suspected of carrying out arms and nuclear technology. "China will implement the resolution earnestly," said Qin Gang, a spokesman for the Chinese Foreign Ministry, said.


Nonsense, of course they won't. North Korea is their lap dog.


Continued on Page 49
Posted by: Steve White || 06/17/2009 00:00 || Comments || Link || E-Mail|| [6504 views] Top|| File under:
Europe
Italy accepts three Guantanamo detainees: Obama
President Barack Obama said Monday Italy had agreed to accept three detainees from the Guantanamo Bay "war on terror" camp in Cuba, after talks with Italian Prime Minister Silvio Berlusconi.

"I thanked the prime minister for his support of our policy in closing Guantanamo," Obama said after the two leaders met in the Oval Office.

"This is not just talk, Italy has agreed to accept three specific detainees," Obama said.

There were no immediate details on the identity of the detainees.

Obama and Berlusconi met for talks on next month's Group of Eight summit of industrialized nations in Italy, after the European Union endorsed a deal with Washington on transferring Guantanamo inmates to Europe. The pact, agreed by EU foreign ministers, stressed that the decision to accept any inmate was one for individual European governments to take.
Posted by: tipper || 06/17/2009 15:06 || Comments || Link || E-Mail|| [6474 views] Top|| File under:
Dutch integration minister challenges Wilders
Integration minister Eberhard van der Laan has sought direct confrontation with anti-Islam MP Geert Wilders for the third time in a week, the Volkskrant reports on Wednesday. After parliamentary questions on Tuesday, Van der Laan again criticised Wilders' statement on Danish tv that 'millions, tens of millions' of Muslims who commit a crime or 'start thinking about jihad or sharia' should be stripped of their Dutch nationality and deported. Wilders' claim that there are 50 million Muslims in Europe is wrong, because he is also including Muslims in Russia - which stretches to Japan, the minister said. In total, Europe has 20 million Muslims, the minister said.

The paper points out that the two men have have never crossed in parliament. But Wilders used to regularly attack Van der Laan's predecessor and fellow Labour party member Ella Vogelaar, and famously called her 'totally bonkers'. Labour party stalwarts told the AD they were pleased Van der Laan had 'finally' started attacking Wilders. 'I support his more radical approach,' said Rotterdam Labour councillor Dominic Schrijer. 'That moaning about Muslims and the Koran has to stop. It [the debate] should be about the real problems in the locality.'

But Tilburg University political scientist Marcel Boogers said he did not think Van der Laan's approach would have much affect on voters. 'He is trying to show that Wilders got the number of Muslims wrong, but I don't think most people care. You have to offer them perspective.'


Here's hoping that Europe remains a region where babies still get names like Marcel Boogers.
Posted by: ryuge || 06/17/2009 06:35 || Comments || Link || E-Mail|| [6472 views] Top|| File under:
Home Front: WoT
Carter Wants Obama to Remove Hamas from Terror List
The Obama Administration should remove Hamas from the terrorist list, former President Jimmy Carter told media following his visit to Gaza today. He said he plans on pushing for the change when he meets with U.S. officials on Thursday to discuss his latest trip to the Middle East.

Carter's comments came during a joint press conference with Hamas leader Ismail Haniyeh following their meeting today in Gaza. The former president said he tried to convince Hamas leaders to denounce violence, accept the existing interim agreements and recognize the right of the Jewish state to exist.

"Hamas leaders want peace and they want to have reconciliation not only with their Fatah brothers but also eventually with Israelis to live side by side, with two nations, both sovereign nations recognized by each other and living in peace," Carter said.

Haniyeh told Carter that he supported any plan that aims at preserving Arab rights and leads to the establishment of a sovereign Arab state on all the territories that were occupied by Israel in 1967 "with Jerusalem as its capital." He urged Carter to pressure Israel to lift the security blockade which was imposed on Gaza's border crossings to prevent weapons smuggling.

During his visit Carter handed over a letter from kidnapped Israeli soldier Gilad Shalit's parents and asked the group to deliver it on humanitarian grounds. He shared his version of a prisoner swap proposal which included releasing PA women, children, and parliament members he claimed were being held by Israel.

Haniyeh said Hamas desired to end the Shalit case and welcomed Carter's mediation efforts.

Asked about his feeling after touring Gaza, Carter said, "My feeling is a feeling of sadness, anger and despair after seeing all this destruction that was caused to Innocent People." He said that he would send President Obama a report explaining in details the situation in Gaza.

Carter said he felt personally responsible that American weapons were during Israel's offensive in Gaza in January to stop terrorists from launching rockets against Israeli civilians in the south. "I know that the Israeli destruction of houses, infrastructure, and factories in Gaza was carried out by American weapons. I hope that this won't be repeated again," he said.
Posted by: anonymous5089 || 06/17/2009 17:10 || Comments || Link || E-Mail|| [6495 views] Top|| File under:
WND : Obama administration supports Saudi immunity in 9/11 lawsuit
Brief seeking to deny Americans access to court remedies for attack

The Obama administration has petitioned the U.S. Supreme Court to protect Saudi Arabia and four of its princes from being held accountable for their alleged role in the Sept. 11, 2001, terrorist attack on the United States that killed almost 3,000 Americans, according to a report in Joseph Farah's G2 Bulletin.

Through its solicitor general, Elena Kagan, the Obama administration has asked that the Saudis be held immune under the Foreign Sovereign Immunities Act, or FSIA, even though there is ample U.S. evidence of complicity by the Saudi government and the named princes in support of al-Qaida's attack.

While the FSIA generally protects a sovereign state, there are exceptions under which its provisions can be invoked. Such interpretations are left largely to the courts to determine.

Families of the 9/11 victims, however, have expressed outrage over the Obama administration's filing. They regard the action as undermining the continuing fight against terror.

In its recent friend-of-the-court brief filed with the U.S. Supreme Court in "Federal Insurance Co. vs. Kingdom of Saudi Arabia," the Obama administration asked the court to deny a petition for a "writ of certiorari," or higher court hearing, by the families of the victims of 9/11 in their effort to sue Saudi Arabia and its princes.

In the original case filed in 2006, the families of the 9/11 victims allege Saudi Arabia and four Saudi princes acting in their capacity as high-level government officials and as individuals made donations to charitable organizations with the knowledge that the charities were diverting funds to al-Qaida. In response, the Saudi government invoked the FSIA as a basis to preclude a lawsuit by the 9/11 victims' families.

Keep in touch with the most important breaking news stories about critical developments around the globe with Joseph Farah's G2 Bulletin, the premium, online intelligence news source edited and published by the founder of WND.

In August 2008, the 2nd U.S. Circuit Court of Appeals upheld the 2006 ruling by U.S. District Judge Richard Casey in dismissing the claim against Saudi Arabia. The dismissal covered the four princes, a Saudi banker and a Saudi charity. In addition, the appeals court said that the exceptions to immunity didn't apply since the State Department had not designated Saudi Arabia as a state sponsor of terrorism.

There appears, however, to be a possible conflict in what the FSIA allows and a portion of a U.S. statute [28USC1605(a)] which states, in effect, that a foreign state shall not be immune from the jurisdiction of U.S. courts if the attack and funding for it occurred in the U.S.

"Although the United States disagrees in certain respects with the analysis of the court of appeals, further review by this Court to determine the best legal basis for that immunity is unwarranted," Kagan wrote.

Fifteen of the 19 terrorists who hijacked U.S. aircraft and crashed them into the World Trade Center and Pentagon on 9/11 were from Saudi Arabia and were affiliated with al-Qaida. Intelligence and past actions link the Saudi government and the four princes with al-Qaida.

"In effect, the U.S. Government announced its opposition to allowing 9/11 victims and their families full access to the U.S. legal system in (the government's) effort to protect Saudi Arabia and its princes from being held accountable for their role in the attack on the United States," said Peter Leitner, who has assisted terror victims' families successfully in suing terrorist organizations for the past 12 years.

"As power of Attorney for the family and estate of John P. O'Neill, former FBI (counter-terrorism) expert, I find it disgusting that the Obama administration has spat in the faces of these victims just as (Obama) prepares to leave for Egypt and Saudi Arabia while advocating for the closing of (the U.S. Guantanamo prison in Cuba) and giving full access to the U.S. court system to the terrorists currently imprisoned there," he said.
Posted by: anonymous5089 || 06/17/2009 14:11 || Comments || Link || E-Mail|| [6468 views] Top|| File under:
Gitmo Uighurs reluctant to move to Palau
A group of Guantanamo detainees expected to be resettled in Palau may not want to move to the remote Pacific nation, a Palauan official said Wednesday.

Last weekend, Palau sent a fact-finding team to the U.S. prison at Guantanamo Bay in Cuba to meet with the 13 Uighurs -- Turkic Muslims from China's far western Xinjiang region -- and assess their needs.

The Uighurs appear reluctant to temporarily resettle in Palau, said Joshua Koshiba, who leads a committee on U.S.-Palau relations. He has been in contact with the team since their trip. Possibly only one Uighur wants to move to Palau, he said, without providing details of the discussions.


"Hey man, ain't youse got room left in the Bahamas?"

"You and me, we thought this was between the U.S. and Palau," Koshiba said. "But they have their own lawyers, and they have rights."

Koshiba leads a committee negotiating the ongoing Compact of Free Association between the U.S. and Palau.

The four-member fact-finding team, sent by the committee, had initially traveled to Washington as part of talks to renew that agreement, which governs U.S.-Palau relations. They detoured to Cuba after Palau agreed last week to President Barack Obama's request to take the men as part of plans to close the Guantanamo Bay detention center.

The government will hold a public meeting on the team's findings within the next week, Koshiba said.

Attorney George Clarke, who represents two of the Uighurs, met the Palauan delegation with his clients. He said it is unclear what choice they have in the relocation but disagreed that they are adverse to the tiny archipelago. Dawut Abdurehim and Anwar Assan, both 34, are "very open" to the idea and asked for more information regarding their future legal status and living arrangements, said Clarke, based in Washington, D.C.

Palau's outpouring of hospitality "means a great deal," he said by telephone.

The Uighurs (pronounced WEE'-gurs) were captured in Afghanistan and Pakistan in 2001. The Pentagon determined last year that they were not "enemy combatants," but the men have been stuck in legal limbo since then. Sending them back to China was not an option because of U.S. concerns that Chinese authorities, who consider them separatists, would immediately arrest the men.

The United States asked Palau for help after other countries turned it down. Four other Uighurs left Guantanamo Bay last week for a new home in Bermuda.

Palauan President Johnson Toribiong has described the decision to accept the Uighurs as a humanitarian gesture and repeatedly denied that it was tied to any financial compensation.

Some local residents have expressed concerns about their own safety and criticized authorities for not consulting the public.

Clarke said he wants Palauans to know that his clients represent no threat to Palau, the U.S. or anywhere else. "They're nice, friendly, modest people," he said.

Palau is among the world's smallest countries, with some 20,000 people scattered across 190 square miles (490 square kilometers) of lush tropical landscapes.
Posted by: tipper || 06/17/2009 14:08 || Comments || Link || E-Mail|| [6470 views] Top|| File under:
Embassy Bombing Judge Asks U.S. About Death Penalty
June 16 (Bloomberg) -- A U.S. judge urged Justice Department lawyers to decide if they'll seek the death penalty for Ahmed Khalfan Ghailani, a former detainee at Guantanamo Bay, Cuba, who is now facing civilian charges over his alleged role in the 1998 bombings of two U.S. embassies in Africa.

U.S. District Judge Lewis Kaplan in New York, who is presiding over the case, said at a hearing today in Manhattan federal court that the Justice Department should decide quickly. The judge said he's sure the government is considering the issue and should speedily resolve an issue that may linger for months.

"This case gets tried in 2010, if it gets tried at all," Kaplan said today at a hearing.

Ghailani is the first Guantanamo inmate to be tried in a U.S. civilian court. He was transferred to New York last week to face charges that he participated in the Al Qaeda-sponsored bombing of U.S. embassies in Dar es Salaam, Tanzania, and Nairobi, Kenya. The attacks killed 224 people, including 12 Americans. Four others were convicted in a 2001 trial in Manhattan and are serving life sentences.

Ghailani was held at the Guantanamo military facility since 2006. He faces 286 counts including a charge of cooperating with Osama Bin Laden and other members of al-Qaeda to kill Americans around the world, according to a Justice Department statement.

In 2008, the U.S. moved to try Ghailani before a military commission and sought the death penalty.

Assistant U.S. Attorney David Raskin told Kaplan today that he's "not optimistic" that the death penalty decision will be decided as quickly as the judge wants. "There's still a process," he said, adding that he would try to speed the decision along.

Also today, Kaplan appointed two civilian lawyers to represent Ghailani and said he would add two military lawyers to the defense team if the Defense Department gives them permission to join. Ghailani has asked that the military lawyers represent him, as they did at Guantanamo.

Kaplan said he expected the defense to file a request that the case be dismissed because the government waited too long to bring Ghailani into court in the embassy bombing case. Ghailani was first indicted in 1998 in New York. He was captured in 2004 and transferred to Guantanamo in 2006. Bin Laden was also charged with Ghailani in the case.
Posted by: Steve White || 06/17/2009 00:00 || Comments || Link || E-Mail|| [6467 views] Top|| File under: al-Qaeda
India-Pakistan
Pak-India talks at Secretaries' level planned
The Pakistan-India peace process, stalled for eight months, got a fresh lease of life when President Asif Ali Zardari and Indian Prime Minister Manmohan Singh met on the sidelines of the Shanghai Cooperation Organisation (SCO) summit here on Tuesday.

The two sides agreed that their foreign secretaries would meet on 'mutually convenient dates' to be followed by another meeting of the two leaders on the sidelines of the Non-Aligned Movement summit in Egypt in July.

'The two foreign secretaries will meet at mutually convenient dates and discuss the steps to be taken on either side to deal with extremism and terrorism and from those discussions the political leadership will re-engage at Sharm-el-Sheikh (Egypt),' Foreign Minister Shah Mehmood Qureshi said after the meeting.

The one-to-one meeting between President Zardari and Prime Minister Manmohan Singh which began with a 'warm handshake' lasted for about an hour.

Earlier, Mr Mehmood Qureshi and Indian Foreign Secretary Shiv Shankar Menon and National Security Adviser N.K Naraynan joined the two leaders for a photo session.

Mr Qureshi replied in the negative when asked if the engagement between the two foreign secretaries was part of the composite dialogue process, but said: 'It is a positive step forward.'

He termed the meeting between the two leaders a 'positive development' and said 'the only sensible course was to talk to each other'. He said the people of South Asia wanted peace, security and development and wanted the two nations to live in harmony.

Asked if Pakistan would raise the water dispute with India, the foreign minister said that all contentious issues could be raised when the talk process began.

The Foreign Office in a statement issued after the talks said: 'The two leaders among other things discussed the question of resumption of the composite dialogue. Pakistan believes that the resumption of composite dialogue, and addressing seriously and with sincerity, a range of issues, is the only way forward.'

'The president reiterated the desire of the government of Pakistan to cooperate with India in bringing the perpetrators of the Mumbai attacks to justice. It is imperative that the Pakistan-India joint anti-terrorism mechanism be re-activated.'

The president expressed the hope that Pakistan's relations with India would enter a new era and the existing outstanding issues and disputes, including Jammu and Kashmir, would be resolved. The statement said that Pakistan remained committed to friendly and good neighbourly relations with India.

'My mandate is to tell you that Pakistani territory should not be used for terrorism against India,' the Press Trust of India quoted Prime Minister Singh as telling President Zardari.

It said that after Mr Singh's comments Mr Zardari immediately asked journalists to be escorted from the room so the meeting could be continued in private.

PTI reported that Mr Singh was also understood to have conveyed India's 'unhappiness' over Pakistani inaction against terrorism aimed at India. Mr Singh also expressed disappointment over the release of Jamaatud Dawa chief Hafiz Mohammad Saeed suspected by India of being among the masterminds of the Mumbai attacks.

The two countries have already completed four rounds of the composite dialogue, but the fifth round was halted by India after the Mumbai attacks in November last year.

President Zardari and Prime Minister Singh are in Russia to attend as observers the summit of SCO that groups China, Kazakhstan, Kyrgyzstan, Russia, Tajikistan and Uzbekistan. The two leaders last met in Sept 2008 on the sidelines of the UN General Assembly session in New York.--Agencies

Posted by: Omock Jerert4398 || 06/17/2009 05:53 || Comments || Link || E-Mail|| [6472 views] Top|| File under:
Pakistan, India agree on secretary-level talks
YEKATERINBURG: The eight-month long Pakistan-India stalled peace process got a fresh lease of life on Tuesday, as President Asif Ali Zardari and Indian Prime Minister Dr Manmohan Singh agreed for their foreign secretaries to meet on "mutually convenient dates".


Until the next kaboom or terrorist shoot-up ...

Meeting on the sidelines of the Shanghai Cooperation Organisation (SCO) summit, they said they would then meet on the sidelines of the Non-Aligned Movement Summit in Egypt in July to review any progress. "The two foreign secretaries will meet at mutually convenient dates and discuss the steps taken on either side to deal with extremism and terrorism. From those discussions, the political leadership will re-engage at Sharm-el-Sheikh (Egypt)," Foreign Minister Shah Mehmood Qureshi told APP after the meeting.

Indian Foreign Secretary Shivshankar Menon said both leaders had agreed to resume foreign secretary level contacts, but had chosen to focus only on terrorism. He said the officials would assess the steps taken by Pakistan to address India's concerns. The meeting in Egypt would decide whether to resume bilateral process, and its format, he added.

Qureshi said it was in the interest of both countries to resume the dialogue process. "The most sensible thing to do now would be to resume dialogue as soon as possible. It is in our mutual interest. Both countries stand to gain by resumption of dialogue. Pakistan feels it is an useful exercise," he said. "We made progress (through composite dialogue). It was slow but steady. The people of South Asia would stand to gain from it," he added. He said Pakistan itself was a "victim of terrorism" and the menace was not country-specific.

"We are victims of terrorism, but as a nation we have decided to act in a decisive manner and there has been lot of dislocation," he said, likely referring to the situation in Swat. He said all countries agree that terrorism has to be condemned and fought "from wherever it emanates ... India, Pakistan, UK and America".

To questions, Qureshi said Prime Minister Yousaf Raza Gilani's comments that Kashmir was the core issue between India and Pakistan were reflective of the issue being one of the components of the composite dialogue. "It is an outstanding issue. Both countries recognise it as such," he said. He said Pakistan has to respect the independence of its court system, and could not interfere in the lawful release of Jamaatud Dawa chief Hafeez Muhammad Saeed. The provincial government is contemplating appealing the court's decision, he added.

On whether he thought India and Pakistan should make joint efforts to restore peace in Afghanistan, Qureshi said: "There has to be a regional approach. All regional players can contribute and should contribute."

President Zardari also reiterated Pakistan's desire to cooperate with India in bringing the perpetrators of the Mumbai attacks to justice, according to a statement issued by the Foreign Office. "It is imperative the Pakistan-India Joint Anti-Terror Mechanism be reactivated," Zardari told Singh.


So that the Paks can figure out what Indian Intel is up to ...
Posted by: Steve White || 06/17/2009 00:00 || Comments || Link || E-Mail|| [6469 views] Top|| File under: Govt of Pakistan
US Senate Foreign Relations Committee approves Pak aid
WASHINGTON: The US Senate Foreign Relations Committee on Tuesday unanimously passed the Enhanced Partnership with Pakistan Act, (Kerry-Lugar Bill) authorising $1.5 billion annually to the key anti-terror ally for the next five years.


A neat $150 million for President Ten-Percent ...

The bipartisan measure will now have to pass the full chamber before the Senate and the House of Representative hold a conference to arrive at a reconciled version of the bill. The US House has already passed the bill.

Committee Chairman Senator John Kerry emphasised it is timely the US supported Pakistan's anti-militancy drive as well as help look after the displaced people of Malakand. "This is a critical moment for Pakistan," he said. He said Pakistan is taking critical action against the Taliban and stressed the displacement of millions of people from Swat and other northwestern parts offered the US and Pakistan an opportunity to help relocate them. "It is all the more important to get the money moving at this moment," he added.
Posted by: Steve White || 06/17/2009 00:00 || Comments || Link || E-Mail|| [6467 views] Top|| File under: Govt of Pakistan
Kidnapped children being used for suicide bombing in Pakistan
ISLAMABAD, June 15 (KUNA) -- A Pakistani Federal Minister Monday said that militants were using kidnapped children as suicide bombers across the country.

Federal Interior Minister Rehman Malik talking to newsmen here said that the militants were buying innocent children for few hundred thousand rupees and using them to carry out suicide attacks. He further said that the militants are getting weapons and ammunition from Afghanistan, adding that the government of Pakistan has taken up the matter with Afghan President Hamid Karazai.
Posted by: Steve White || 06/17/2009 00:00 || Comments || Link || E-Mail|| [6475 views] Top|| File under: al-Qaeda in Pakistan
Iraq
Iraq unveils results of prison abuse investigation
BAGHDAD — Iraq's interior minister said Tuesday more than 40 police officers face charges after an investigation into prison abuse found inmates incarcerated without warrants and others with their rights violated.

Jawad al-Bolani's announcement came as the government tried to contain a scandal over charges of widespread torture in Iraqi prisons, which is threatening to become a major issue ahead of Jan. 30 national elections. He spoke during a tour of one of the most notorious prisons in eastern Baghdad, where prisoners were packed by the dozens into small cells with clothes hung on the wall to dry and pillows on the floor.

Politicians loyal to Shiite cleric Muqtada al-Sadr — whose followers were rounded up in droves last year as part of a crackdown against militia fighters — kept up their pressure on the government over prison conditions. Sadrist lawmaker Ali al-Miyali told reporters Tuesday that torture has been used to extract confessions in a prison in the southern city of Diwaniyah and other facilities.

He also alleged that inmates have been detained on false accusations from politically motivated informants and some families have been forced to bribe "corrupt police officers" for the release of their relatives or even for visitation rights. "We demand that the government punish those officers and eliminate them from the security services," he said.

More than 300 detainees from al-Sadr's movement began a hunger strike this weekend at the Rusafa prison in eastern Baghdad, hoping to draw attention to their plight, according to family members and aides to the cleric.

The issue took on added prominence last week when a Sunni lawmaker who was an outspoken advocate of rights for prisoners from both Islamic sects was killed after delivering a sermon at a Baghdad mosque. Harith al-Obeidi, the head of the Sunni Iraqi Accordance Front, was slain Friday after delivering a sermon that raised the complaints of prisoner abuse. He also was involved in a parliamentary debate on the issue.

The interior minister said a special committee had looked into 112 complaints following a June 11 parliamentary session on the issue, al-Bolani said. The committee found 23 cases of human rights abuses and 20 cases of inmates incarcerated without warrants, leading to court action against 43 police officers, he said, adding that dozens of others were being questioned for allegations that have surfaced recently in the media.

Concern about abuse within the Iraqi judicial system has have been heightened as the United States has begun to turn over control to the Iraqis of thousands of detainees in its custody under a new security pact that would end the U.S. mission in Iraq by 2012.
Posted by: Steve White || 06/17/2009 00:00 || Comments || Link || E-Mail|| [6471 views] Top|| File under:
Egypt appoints ambassador to Iraq
CAIRO — Egypt appointed a new ambassador to Baghdad Tuesday, ending a four year hiatus after Cairo's chief envoy to Iraq was kidnapped and killed by al-Qaida, said a government spokesman.
The president named career diplomat Sherif Kamal Chahine, the current envoy to Zambia, to the post, said Foreign Ministry spokesman Hossam Zaki, without elaborating on when the appointment would take effect.

Zaki said the move would restore "vitality and strength" to bilateral ties.

After the 2003 U.S.-led invasion, the post-Saddam Hussein government struggled to build ties with other Arab nations. Several have since named ambassadors to Baghdad, reflecting growing Arab acceptance of Iraq's Shiite-led government that also has close ties with Iran.

Iraq's deputy foreign minister Labid Abbawi said five other Arab countries have named ambassadors to Baghdad — Kuwait, Syria, Jordan, Bahrain and the United Arab Emirates — while five others have charge d'affaires.
Posted by: Steve White || 06/17/2009 00:00 || Comments || Link || E-Mail|| [6470 views] Top|| File under:
Israel-Palestine-Jordan
WND : 'Obama administration sent message to Hamas'
JERUSALEM -- Former President Jimmy Carter passed a message to Hamas from the Obama administration, according to senior sources in the Islamist group. The sources did not disclose the content of the purported message or whether the communication was written or oral. They spoke on condition of anonymity, because they said Hamas had not yet reached a decision on officially releasing the information they were divulging.

Separately, in an interview with WND today, Ahmed Yousef, Hamas' chief political adviser in Gaza, refused to confirm or deny that any message was passed to his group from the White House. Youssef said, however, Carter is the "right person" to serve as a middle man between Hamas and the Obama administration.

"If we have anything to communicate, Carter will be the right person to convey messages from the movement (Hamas) to this (Obama) administration or from the administration to the movement," said Yousef, speaking from Gaza.


He's senile, foolish, leftist and a Democrat. Of course he's the right man.

Yousef told WND he spent three hours with Carter today, holding private meetings and also showing the former president areas of Gaza that were damaged during Israel's 22-day campaign against Hamas that ended in January.

"He promised he will write a report to explain what really is happening in Gaza," said Yousef.

Separately, Mushir al-Masri, a member of Hamas' parliament and a spokesman for the Islamist group, said in a joint interview with WND and Israel's Ynetnews.com, "We know Carter is not acting alone. He is acting as part of the large American system."

Masri refused to confirm or deny whether Carter passed any message to his group from Obama. Still, he claimed Hamas has "excellent relations with elements in the circle of the decision making in the U.S. administration."

"We are appreciating the change in the attitude in the U.S. toward Hamas," he said.

The White House did not immediately respond to a WND request for comment on the report of the Obama administration passing a message to Hamas.

Both Masri and Hamas' political adviser Yousef strongly denied an earlier report in an Israeli media outlet claiming an assassination plot against Carter was foiled at the entrance to the Gaza Strip. The report claimed there is some suspicion extremists in Gaza linked to al-Qaida were behind the attempt.

"This report is nonsense," said Yousef. "Nobody in Gaza will touch this man. He is on a noble mission. Everyone here respects him."

Yousef continued that if extremists indeed tried to disturb Carter's visit then Hamas' so-called security forces "are fully capable of dealing with such a threat."

Meanwhile, FoxNews.com reported it learned Carter intends to ask the U.S. to remove Hamas from its official list of terrorist organizations. Yousef responded to the online report telling WND he is not aware Carter will specifically make such a request.

He said, however, Carter communicated to Hamas that "one way or another" the Islamist group must do its best to meet the three conditions previously set out by the U.S. for the opening of dialogue.

Those conditions, expressed twice by Secretary of State Hillary Clinton, are Hamas' renouncement of violence, recognition of Israel, and agreement to abide by previous PLO commitments.

Yousef said Carter told his group "he will do his best to help to be sure Hamas will meet those conditions one way or another."

"We have reservations about recognizing Israel," Yousef said.


Actually you have no reservations at all on the matter ...

Hamas' charter calls for the murder of Jews and the destruction of Israel. The group is responsible for scores of suicide bombings, deadly shootings and rocket attacks against Israeli civilian population centers.
Posted by: anonymous5089 || 06/17/2009 13:42 || Comments || Link || E-Mail|| [6468 views] Top|| File under:
Haniya to Carter: "We back Paleostate within 1967 borders"
The sacked Palestinian prime minister Ismail Haniya said on Tuesday his Hamas movement backed the establishment of a Palestinian state within the borders of the pre-June 5, 1967, Middle East war.

"The envisaged state should have full sovereignty over the Palestinian territories and have Jerusalem as its capital," Haniya said in a joint press conference with visiting former US president Jimmy Carter here.

The Hamas government, ruling in Gaza, works with other Paleofactions to maintain the fragile ceasefire with Israel pending the arrival at a longer-term settlement to the conflict, he pointed out.

"The basic prerequisites of such settlement are; the reopening of Gaza crossings, and the prisoner swap," Haniya stressed. Carter has held talks with Hamas leaders on the kidnapped Israeli soldier Gilad Shalit, he said noting that his government is pressing for a fair and humanitarian deal that can ensure Shalit's release in return for thousands of Palestinian prisoners in Israeli jails.

Carter voiced hope that the Paleofactions would be able to stop killing each other long enough to restore their national unity as a prelude to resumption of the peace talks with Israel.

Carter, now on a Middle East tour, said he would offer a report on the outcome of the tour to US President Barack Obama, Secretary of State Hillary Clinton and Obama's special Middle East envoy George Mitchell.

During his stay in Gaza, he inspected the large-scale destruction inflicted on the enclave by the Israeli military offensive early this year. Carter noted that many of the weapons, used by the Israeli army to destroy civilian targets including factories, schools - notably the US school, and Hamas premises during the war on Gaza, were US-made. He voiced outcry about the horrible scenes of destruction and the heavy loss of innocent lives.
Posted by: || 06/17/2009 00:00 || Comments || Link || E-Mail|| [6473 views] Top|| File under: Hamas
Syria-Lebanon-Iran
Canada denounces Mad Mullahs™
The Honourable Lawrence Cannon, Minister of Foreign Affairs, today made the following statement regarding the situation in Iran following the presidential election:

"Canada is deeply troubled by the current situation in Iran. The allegations of fraud in last week's presidential election are serious and need to be answered. The Iranian people deserves to have its voice heard, and we call for a fully transparent investigation into electoral discrepancies.

"The banning of opposition protests and security forces' heavy-handed treatment of demonstrators throughout the country are also matters of grave concern.

"We are further disturbed by reports of the unacceptable treatment of George McLeod, a Canadian journalist who was allegedly detained and beaten by Iranian authorities. We have called in Iran's Chargé d'Affaires in Ottawa to answer questions about the mistreatment of Mr. McLeod and to raise our concerns about the situation in Iran.

"The Government of Canada calls for freedom, democracy, human rights and the rule of law in Iran, and urges the country to fully respect all of its human rights obligations, both in law and in practice. We also continue to call on Iran to comply immediately with its legal obligations concerning its nuclear program.

"We will continue to monitor events closely over the coming days."
Posted by: Steve White || 06/17/2009 14:49 || Comments || Link || E-Mail|| [6495 views] Top|| File under:
Iran wants nuclear weapon technology: ElBaradei
Reeeeeeally? Whatever made you come to that conclusion, Mo'?

LONDON (Reuters) - Iran wants the ability to build nuclear weapons to gain a reputation as a major power in the Middle East, the head of the U.N. nuclear watchdog said in a BBC interview broadcast Wednesday.

Mohamed ElBaradei, director general of the International Atomic Energy Agency, said Iran sees nuclear weapons as an "insurance policy" against perceived threats from neighboring countries or the United States. "My gut feeling is that Iran definitely would like to have the technology ... that would enable it to have nuclear weapons if they decided to do so," ElBaradei told the BBC. "It wants to send a message to its neighbors, it wants to send a message to the rest of the world: yes, don't mess with us, we can have nuclear weapons if we want it.

"But the ultimate aim of Iran, as I understand it, is that they want to be recognized as a major power in the Middle East and they are. This is to them the road to get that recognition to power and prestige and ... an insurance policy against what they heard in the past about regime change, axis of evil."


And so that they can wipe Israel off the map, intimidate their neighbors, wipe Israel off the map, prevent the US from coming after them, wipe Israel off the map, provide support to terrorists in the region, wipe Israel off the map ...

Ahmadinejad indicated Sunday that there would be no change in nuclear policy during his second term, saying the issue "belongs in the past."

Six countries, including European Union members Britain, France and Germany, have offered Iran economic and other incentives if it stops enriching uranium, a process that can make fuel for power plants or weapons. Iran says it wants nuclear technology to generate electricity.


But they won't take the deal which would save them billions of dollars and years of work ...
Posted by: Steve White || 06/17/2009 09:35 || Comments || Link || E-Mail|| [6474 views] Top|| File under:
Social Networks Spread Defiance Online
As the embattled government of President Mahmoud Ahmadinejad appears to be trying to limit Internet access and communications in Iran, new kinds of social media are challenging those traditional levers of state media control and allowing Iranians to find novel ways around the restrictions.

Iranians are blogging, posting to Facebook and, most visibly, coordinating their protests on Twitter, the messaging service. Their activity has increased, not decreased, since the presidential election on Friday and ensuing attempts by the government to restrict or censor their online communications.

On Twitter, reports and links to photos from a peaceful mass march through Tehran on Monday, along with accounts of street fighting and casualties around the country, have become the most popular topic on the service worldwide, according to Twitter's published statistics. A couple of Twitter feeds have become virtual media offices for the supporters of the leading opposition candidate, Mir Hussein Moussavi. One feed, mousavi1388 (1388 is the year in the Persian calendar), is filled with news of protests and exhortations to keep up the fight, in Persian and in English. It has more than 7,000 followers.
Continued on Page 49
Posted by: Steve White || 06/17/2009 00:00 || Comments || Link || E-Mail|| [6475 views] Top|| File under: Govt of Iran
Pro-Shah Iranians call for regime change
LOS ANGELES -- While thousands protest in Iran over the disputed presidential election, a small minority of Iranian expatriates believes it has a solution for what troubles their homeland -- a democratically elected government and a return of a Shah. Nostalgic for life before the Islamic Revolution toppled the Shah Mohammad Reza Pahlavi 30 years ago, they say Iranians will have more freedoms under the system they propose, but are quick to add that a monarch will only hold a figurehead position.

They are pushing for a democratic parliamentary system in which there's a clear separation of religion from government, and a monarch who unites the country's various ethnic groups, the late Shah's son Reza Pahlavi told The Associated Press on Monday.

While some name Pahlavi, 48, as the natural successor, he demurs. With or without a title, he said, he is committed to more freedoms for Iranians. "Right now I have only one mission in life and that is to help the process of bringing about change," he said.
Continued on Page 49
Posted by: Steve White || 06/17/2009 00:00 || Comments || Link || E-Mail|| [6478 views] Top|| File under: Govt of Iran
Mossad head: Riots in Iran will die down
Mossad chief Meir Dagan on Tuesday told the Knesset Foreign Affairs and Defense Committee that the riots in Iran over the election results will die out in a few days rather than escalate into a revolution. "The reality in Iran is not going to change because of the elections. The world and we already know [Iranian President Mahmoud] Ahmadinejad. If the reformist candidate [Mir Hossein] Mousavi had won, Israel would have had a more serious problem because it would need to explain to the world the danger of the Iranian threat, since Mousavi is perceived internationally arena as a moderate element...It is important to remember that he is the one who began Iran's nuclear program when he was prime minister."

According to Dagan, "Election fraud in Iran is no different than what happens in liberal states during elections. The struggle over the election results in Iran is internal and is unconnected to its strategic aspirations, including its nuclear program."


He thinks what happened in Iran is the same as France or the US? That's just bizarre ...

Dagan also told the committee the Mossad believed that Iran would have its first nuclear bomb ready for action in 2014, "If the project continues at the present rate and is not interrupted."

The Mossad chief said that Western sanctions affect Iran but do not stop its nuclear aspirations, and that the Iranians were trying to evade these sanctions. "The international community must enforce the sanctions and continue this policy." Dagan said that if the sanctions were sufficiently harsh they could stop Iran's nuclear program.

With regard to Iran's support for Hezbollah and Hamas, a senior Mossad official told the committee Tuesday that Iran was continuing to fund and control Hezbollah, but its control of Hamas was limited for now. The official explained that Hamas is maintaining its independence because of its extensive relationship with the Muslim Brotherhood. However, defense officials also say that relations between Hamas and Iran will grow stronger in the future. "The reason for the strengthening of these ties is money and arms, both of which Hamas needs and Iran is willing to give."

According to the senior official, Iran wants to strengthen its position in the region and reach the hegemony Egypt enjoyed in the 1960s and '70s. These aspirations are a cause of great tension in and concern among moderate states in the region such as Egypt, Saudi Arabia and the Persian Gulf states.
Posted by: Steve White || 06/17/2009 00:00 || Comments || Link || E-Mail|| [6470 views] Top|| File under: Govt of Iran
Short Round attends security summit in Russia
Did Khamenei assure him that everything was under control at home?

YEKATERINBURG, RUSSIA — Russia welcomed Iranian President Mahmoud Ahmadinejad Tuesday on his first trip abroad since his bitterly disputed re-election, a show of support for a leader facing massive protests at home and questions from the West about the legitimacy of the vote count.

Ahmadinejad arrived in the Ural Mountains city of Yekaterinburg and sat down for talks at a summit of the Shanghai Cooperation Organization, which includes Russia, China and four Central Asian nations. Iran has observer status in the grouping, widely seen as a counterbalance to U.S. interest in the region.

A senior Russian diplomat hailed Ahmadinejad's visit as evidence of strong ties between Russia and Iran. "It's quite symbolic that the Iranian president arrived in Russia on his first foreign visit since re-election," Deputy Foreign Minister Sergei Ryabkov said at a briefing. "We see that as a sign that the Russian-Iranian relations will advance further."


So you guys are still hoping to get paid for the reactor, eh ...

Ahmadinejad had been expected to arrive Monday and meet with Russian President Dmitry Medvedev on the sidelines of the summit. He postponed the trip for one day amid persistent street protests in Iran following his re-election Friday in a vote his main opponents claim were rigged. Iran's state radio says at least seven people died in clashes in Tehran.

Ryabkov said the election was Iran's internal affair, but he endorsed Ahmadinejad as the victor. "We welcome the fact that the elections have taken place, and we welcome the newly re-elected Iranian president on the Russian soil," he said. "We see this visit as a reflection of partner-like, neighborly and traditionally friendly relations between Moscow and Tehran."

It was unclear whether Medvedev would meet with Ahmadinejad on Tuesday.
Posted by: Steve White || 06/17/2009 00:00 || Comments || Link || E-Mail|| [6469 views] Top|| File under: Govt of Iran
Web attacks expand in Iran's cyber battle
We turned our collective power and outrage into a serious weapon that we could use at our will, without ever having to feel the consequences. We practiced distributed, citizen-based warfare," writes Matthew Burton, a former U.S. intelligence analyst who joined in the online assaults, thanks to a "push-button tool that would, upon your click, immediately start bombarding 10 Web sites with requests."

But the tactic of launching these distributed denial of service, or DDOS, attacks remains hugely controversial. The author of one-web based tool, "Page Rebooter," used by opposition supporters to send massive amounts of traffic to Iranian government sites, temporarily shut the service down, citing his discomfort with using the tool "to attack other websites." Then, a few hours later, he turned on the service again, after his employers agreed to cover the costs of the additional traffic. WhereIsMyVote.info is opening up 16 Page Reboot windows simultaneously, to flood an array of government pages at once.

Meanwhile, San Francisco technologist Austin Heap has put together a set of instructions on how to set up "proxies" — intermediary internet protocol (IP) address — that allow activists to get through the government firewall. And the Networked Culture blog has assembled for pro-democracy sympathizers a "cyberwar guide for beginners." Stop publicizing these proxies over Twitter, the site recommends. Instead, send direct messages to "@stopAhmadi or @iran09 and they will distributed them discretely to bloggers in Iran."
Posted by: Frozen Al || 06/17/2009 00:00 || Comments || Link || E-Mail|| [6470 views] Top|| File under: Govt of Iran
Who's in the News
49
[untagged]
14
Govt of Iran
4
Govt of Pakistan
2
Hamas
2
TTP
1
al-Qaeda in Pakistan
1
al-Qaeda in Yemen
1
al-Qaeda
Bookmark
E-Mail Me
The Classics
The O Club
Rantburg Store
The Bloids
The Never-ending Story
Thugburg
Gulf War I
The Way We Were
Bio
Merry-Go-Blog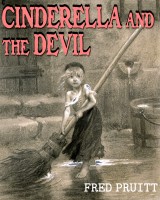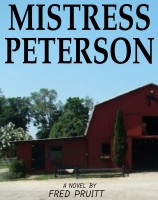 On Sale now!


A multi-volume chronology and reference guide set detailing three years of the Mexican Drug War between 2010 and 2012.

Rantburg.com and borderlandbeat.com correspondent and author Chris Covert presents his first non-fiction work detailing the drug and gang related violence in Mexico.

Chris gives us Mexican press dispatches of drug and gang war violence over three years, presented in a multi volume set intended to chronicle the death, violence and mayhem which has dominated Mexico for six years.
Click here for more information


Meet the Mods
In no particular order...


Steve White
Seafarious
Pappy
lotp
Scooter McGruder
john frum
tu3031
badanov
sherry
ryuge
GolfBravoUSMC
Bright Pebbles
trailing wife
Gloria
Fred
Besoeker
Glenmore
Frank G
3dc
Skidmark
Alaska Paul



Better than the average link...



Rantburg was assembled from recycled algorithms in the United States of America. No trees were destroyed in the production of this weblog. We did hurt some, though. Sorry.
3.235.140.84

Help keep the Burg running! Paypal: