Home Front: Politix
Guess who's supporting Sotomayor?
The way to end "right-wing" terrorism in the U.S. is to confirm Sonia Sotomayor as a Supreme Court justice, boycott Fox News and support Barack Obama's plan for nationalizing health care, the Communist Party USA said in an editorial in its newspaper, the People's Weekly World today.

The organization blamed the murders of late-term abortionist George Tiller in Kansas and Holocaust Museum security guard Stephen T. Johns on the "extreme right," explaining that Homeland Security Secretary Janet Napolitano's much-criticized report warning about the threat of violence by "right-wing extremists" was in fact prophetic.

"Republican right denounced her timely report as an 'attack' on veterans, anti-abortionists, and anti-immigrant crusaders," the editorial said. "Some even called for her resignation."

The party also accused actor Jon Voight of threatening violence against Obama.

"The latest venom comes from actor Jon Voight who denounced President Obama at a GOP fundraiser as a 'softspoken Julius Caesar' that America must be 'freed' from," said the party. "'Bring an end to this false prophet, Obama,' Voight ranted, sounding like Brutus. It is a federal crime to threaten violence against the president."

The solution? The party said: "[T]he best answer is to defeat the hatemongers politically. Boycott Fox News. Demand Senate confirmation of Supreme Court nominee, Sonia Sotomayor, latest target of hate. Build maximum unity to win healthcare for all, employee free choice, 'green' jobs, immigrant reform, an end to wars, and a more inclusive, tolerant democracy in our country."

Posted by: tipper || 06/17/2009 02:14 || Comments || Link || E-Mail|| [6463 views] Top|| File under:
Syria-Lebanon-Iran
Welcome back, Carter?
Will Collier


Emphasis added.


Somebody cue up "My Sharona" or "Le Freak." Apparently it's 1979 all over again.

Rather than offering any crumbs of support to the Iranians who are literally putting their lives on the line for their own freedom, Barack Obama could only manage "deep concerns." In Obamaland, it's not as important to offer even moral support to people trying to shake off the yoke of a barbaric dictatorship as it is to not appear to be "meddling."


This all sounds quite familiar, and everyone over 30 has seen it before. Did somebody replace the "community activist" with a self-righteous peanut farmer while we weren't looking?

The fantasy that "moderates" within the mullah regime can be coaxed into a "grand bargain" has taken in better men than Barack Obama, but Obama doesn't even have the excuse of not being aware of that prior history....

The reign of the ayatollahs in Iran has an expiration date, and the ayatollahs know it. Seventy percent of Iran's population wasn't even alive in 1978, and they've had enough of the mullahs and their Basij bully boys. Whether their yoke is thrown off in 2009 or in 2012 or 2020, it's going to happen, probably within the next decade or so.

I hope any sane person would agree that sooner would be better, but here's a question for all of those who are eaten up with concern over "what will they think of us?" Whenever the turn comes, what exactly will they think of us, if we turn our backs on them today? What will they think if we just hedge our bets against the ludicrous idea that we might be burning (nonexistent) bridges with the mullahs otherwise?

I've meet a lot of Eastern Europeans who have pictures of Ronald Reagan on their mantles. They never forgot the way he stood up for them, in public, against the commissars. Iran's population is going to run off the mullahs one of these years, hopefully this year. When that happens, what do you want them to remember, that we were supporting them, or worrying about what their oppressors would think about it?
Posted by: Mike || 06/17/2009 13:08 || Comments || Link || E-Mail|| [6479 views] Top|| File under:
In Iran, an Iron Cleric, Now Blinking
By NEIL MacFARQUHAR

For two decades, Ayatollah Ali Khamenei has remained a shadowy presence at the pinnacle of power in Iran, sparing in his public appearances and comments. Through his control of the military, the judiciary and all public broadcasts, the supreme leader controlled the levers he needed to maintain an iron if discreet grip on the Islamic republic.

But in a rare break from a long history of cautious moves, he rushed to bless President Mahmoud Ahmadinejad for winning the election, calling on Iranians to line up behind the incumbent even before the standard three days required to certify the results had passed. Then angry crowds swelled in cities around Iran, and he backpedaled, announcing Monday that the 12-member Council of Guardians, which vets elections and new laws, would investigate the vote.

"After congratulating the nation for having a sacred victory, to say now that there is a possibility that it was rigged is a big step backward for him," said Abbas Milani, the director of Stanford University's Iranian studies program.

Few suggest yet that Ayatollah Khamenei's hold on power is at risk. But, analysts say, he has opened a serious fissure in the face of Islamic rule and one that may prove impossible to patch over, particularly given the fierce dispute over the election that has erupted amid the elite veterans of the 1979 revolution. Even his strong links to the powerful Revolutionary Guards -- long his insurance policy -- may not be decisive as the confrontation in Iran unfolds.

"Khamenei would always come and say, 'Shut up; what I say goes,' " said Azar Nafisi, the author of two memoirs about Iran, including "Reading Lolita in Tehran." "Everyone would say, 'O.K., it is the word of the leader.' Now the myth that there is a leader up there whose power is unquestionable is broken."
Continued on Page 49
Posted by: Steve White || 06/17/2009 00:00 || Comments || Link || E-Mail|| [6466 views] Top|| File under: Govt of Iran
Montazeri Questions Election Results, Supports Peaceful Protests
From a blog, but one that can translate. It's opinion' but seems genuine. See what you think.

Grand Ayatullah Husayn (Hossein) 'Ali Montazeri has issued a statement supporting peaceful protests to "claim rights", condemned the violence, and called the Iranian presidential election results into question.

"Confirmation" in the Western media seems to be slow in coming, but the statement (in Persian) has been released on Montazeri's official web site. A translation has been posted). Upon skimming sections, it seems like a reasonable translation. However, confirmation from a reader whose Persian is much better than mine is welcome.

There is some streamlining, e.g. of the introduction, where it reads "To the Iranian People" instead of "[to the] Noble People", which is closer to the literal translation. The word ملت can also be translated as "nation," thus, "Noble Nation."

The entire bismillah used by Muslims around the world to begin things is also cut short, "In the name of God, the Most Compassionate, the Most Merciful...":


In the name of God

People of Iran

These last days, we have witnessed the lively efforts of you brothers and sisters, old and young alike, from any social category, for the 10th presidential elections.

Our youth, hoping to see their rightful will fulfilled, came on the scene and waited patiently. This was the greatest occasion for the governments officials to bond with their people.

But unfortunately, they used it in the worst way possible. Declaring results that no one in their right mind can believe, and despite all the evidence of crafted results, and to counter people protestations, in front of the eyes of the same nation who carried the weight of a revolution and 8 years of war, in front of the eyes of local and foreign reporters, attacked the children of the people with astonishing violence. And now they are attempting a purge, arresting intellectuals, political opponents and Scientifics.

Now, based on my religious duties, I will remind you :

1- A legitimate state must respect all points of view. It may not oppress all critical views. I fear that this lead to the lost of peoples faith in Islam.

2- Given the current circumstances, I expect the government to take all measures to restore peoples confidence. Otherwise, as I have already said, a government not respecting peoples vote has no religious or political legitimacy.

3- I invite everyone, specially the youth, to continue reclaiming their dues in calm, and not let those who want to associate this movement with chaos succeed.

4- I ask the police and army personals not to "sell their religion", and beware that receiving orders will not excuse them before god. Recognize the protesting youth as your children. Today censor and cutting telecommunication lines can not hide the truth.

I pray for the greatness of the Iranian people.
Posted by: Steve White || 06/17/2009 00:00 || Comments || Link || E-Mail|| [6462 views] Top|| File under: Govt of Iran
Challenger Mousavi Has Conservative Past
By JAY SOLOMON

WASHINGTON -- The emergence of Mir Hossein Mousavi as a challenger to Iran's clerical establishment has been cheered as potentially heralding a new moderation in Tehran. But his record also suggests that he would hew to a number of Tehran's more controversial policies. Mr. Mousavi governed as a social conservative while he was prime minister during the 1980s, and remains a committed supporter of the values and clerical system born of the 1979 Iranian Islamic revolution, said diplomats and Iran analysts.


He's certainly not a 'reformer', and more just an ally of Rafsanjani, but he's not Short Round, and if the people can depose one government, they can depose another ...

He was one of the early supporters of Iran's nuclear program, and as prime minister he specifically approved Tehran's purchases of centrifuge equipment from the nuclear black market run by the Pakistani scientist A.Q. Khan, according to a 2007 report by the International Atomic Energy Agency, the U.N.'s nuclear watchdog.

Many Iran analysts say that while a Mousavi presidency, if it happened, could open numerous new areas for U.S.-Iranian cooperation, serious stumbling blocks would remain. President Barack Obama addressed that distinction Tuesday in an interview with CNBC.

"Although there is amazing ferment taking place in Iran, the difference in actual policies between [Iranian President Mahmoud] Ahmadinejad and Mousavi in terms of their actual policies may not be as great as advertised," he said. "I think it's important to understand that either way, we are going to be dealing with a regime in Iran that is hostile to the U.S."

Mr. Obama Tuesday also offered support for Mr. Mousavi's supporters. "Something has happened in Iran. There is a questioning of the kinds of antagonistic postures towards the international community that have taken place in the past," Mr. Obama said. Of Tehran's suppressing of protests in response, he added, "That is not how governments should interact with their people."

Republicans who question Mr. Obama's plan to engage in direct diplomacy with Iran are seizing upon the election fracas to demand Mr. Obama denounce the current regime and support Mr. Mousavi more strongly. "He should speak out that this is a corrupt, flawed sham of an election," Sen. John McCain of Arizona said Tuesday on NBC's "Today" show. "The Iranian people have been deprived of their rights. We support them in their struggle against a repressive, oppressive regime."

Mr. Mousavi campaigned on a platform of moderating Iran's foreign policy and improving ties with the U.S., heralding a potential break from four years in which President Ahmadinejad openly sought confrontation over the nuclear question and Israel.

Still, it remains unclear just how significantly Mr. Mousavi could redirect Tehran's foreign and defense policies, short of a recasting of the Iranian political system dominated by conservative supreme leader Ayatollah Ali Khamenei, said U.S. officials. Iran's last reformist president, Mohammad Khatami, regularly clashed with Mr. Khamenei on social, economic and international issues and left office in 2005 with little to show for his progressive agenda.

While serving as Iran's prime minister during the 1980s, Mr. Mousavi was viewed as a competent manager, but politically cautious. This time around, Mr. Mousavi has pledged to loosen the restrictions Mr. Ahmadinejad placed on Iranian nongovernmental organizations, media and women's groups in recent years. These elements of Iranian society have been among the most vigorous in pressing for Tehran's rapprochement with the U.S.

He pledged during the campaign his commitment to Iran's nuclear power, but also held out the potential for direct talks with the U.S. Speaking to Time magazine on Friday, he said there are two elements to the nuclear question: "One is our right to nuclear energy, which is non-negotiable. The second issue is related to concerns about the diversion of this program towards weaponization. Personally, I view this second part, which is both technical and political, as negotiable."

U.S. officials were hoping the potential election of Mr. Mousavi could quickly lead to direct negotiations over the future of Iran's nuclear program. Mr. Obama's aides also seek more substantive cooperation with Iran on stabilizing Iraq and Afghanistan and confronting global threats such as narcotics smuggling and piracy.

A number of U.S. and Western diplomats caution, however, that if Mr. Mousavi were to prevail it could actually help Iran's pursuit of nuclear technologies.

The Obama administration has been seeking a unified international stance toward Tehran. It has been lobbying nations such as Russia and China to support expansive new sanctions against Iran should its leaders not respond to Mr. Obama's calls for direct dialogue.

The elevation of a moderate face in Tehran, as opposed to Mr. Ahmadinejad, could delay action against Tehran if foreign governments decide to give Mr. Mousavi some political space and time, these diplomats warn. In such a dynamic, hardliners in Iran could rapidly push ahead with Tehran's nuclear program.

"If your goal is to increase the international sanctions regime against Tehran, it's much easier to do if the Iranian president is a Holocaust-denying radical," said Karim Sadjadpour, an Iran expert at the Carnegie Endowment for International Peace, a Washington think tank, referring to Mr. Ahmadinejad.
Posted by: Steve White || 06/17/2009 00:00 || Comments || Link || E-Mail|| [6483 views] Top|| File under: Govt of Iran
Home Front: Culture Wars
No, madam, it's you who have offended MY values
On a train to London, a young woman wearing a burkha, with only her heavily made-up eyes peeping out, did not have a valid ticket.

Challenged by the guard, the young woman gave a litany of excuses. She had left her bag at her boyfriend's, he had bought the ticket, she had no money on her...

My friend Jane, who was in the same carriage, noticed how the guard became nervous as the Muslim girl presented herself as an innocent in a society she didn't understand.

Instead of issuing a penalty fine, the guard backed off, shrugging his helplessness at the other passengers.

So imagine my friend's surprise when she got off at the same station as burkha girl and saw this 'penniless innocent' whip out a credit card from under the folds of her dress with which she promptly bought a Tube ticket.

Jane was so incensed she sent me a text message, explaining what she'd witnessed. It ended: 'Attack of Burkha Rage. Grrr.'

Jane is not a BNP voter. She is a university lecturer who specialises in the developing world.

Yet Burkha Rage has become our personal shorthand for someone taking the mickey out of our country and its tolerant ways.


Rest at link
Posted by: ed || 06/17/2009 14:32 || Comments || Link || E-Mail|| [6486 views] Top|| File under:
Who's in the News
49
[untagged]
14
Govt of Iran
4
Govt of Pakistan
2
Hamas
2
TTP
1
al-Qaeda in Pakistan
1
al-Qaeda in Yemen
1
al-Qaeda
Bookmark
E-Mail Me
The Classics
The O Club
Rantburg Store
The Bloids
The Never-ending Story
Thugburg
Gulf War I
The Way We Were
Bio
Merry-Go-Blog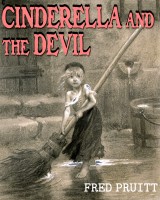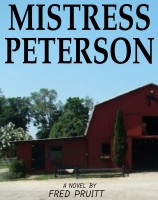 On Sale now!


A multi-volume chronology and reference guide set detailing three years of the Mexican Drug War between 2010 and 2012.

Rantburg.com and borderlandbeat.com correspondent and author Chris Covert presents his first non-fiction work detailing the drug and gang related violence in Mexico.

Chris gives us Mexican press dispatches of drug and gang war violence over three years, presented in a multi volume set intended to chronicle the death, violence and mayhem which has dominated Mexico for six years.
Click here for more information


Meet the Mods
In no particular order...


Steve White
Seafarious
Pappy
lotp
Scooter McGruder
john frum
tu3031
badanov
sherry
ryuge
GolfBravoUSMC
Bright Pebbles
trailing wife
Gloria
Fred
Besoeker
Glenmore
Frank G
3dc
Skidmark
Alaska Paul



Better than the average link...



Rantburg was assembled from recycled algorithms in the United States of America. No trees were destroyed in the production of this weblog. We did hurt some, though. Sorry.
3.236.253.192

Help keep the Burg running! Paypal: