-Short Attention Span Theater-
University Pulls Mugabe's Honorary Degree
Edinburgh University, one of Britain's top universities, decided on Wednesday to strip Zimbabwean President Robert Mugabe of an honorary degree he was awarded more than 20 years ago.

The Zimbabwean dictator was awarded the degree in 1984 for his services to education in Africa. In more recent times, though, he has been criticised for his increasingly violent crackdown on political opposition and alleged human rights violations in Zimbabwe.

The decision to strip Mugabe of the honour -- the first time such a step has been taken in the university's history -- was made by Edinburgh University's Senate, its highest decision-making body, in a late-afternoon meeting. It came after a recommendation from a panel comprised of three senior university professors that his honorary degree by revoked.

Posted by: Bobby || 06/07/2007 06:25 || Comments || Link || E-Mail|| [279 views] Top|| File under:
Africa Horn
Somalia: Gov't orders closure of 3 local radio stations
(SomaliNet) Three local radio stations were on Wednesday stopped by Somalia's transitional government on from broadcasting from Somali capital Mogadishu. An AFP correspondent said Mogadishu-based stations Shabelle Radio, Radio HornAfrik and the Voice of the Koran radio stopped broadcasting early on Wednesday afternoon.

"We have been ordered to close the radio station and we don't know why so far," Mohamed Amin, director of Shabelle, told AFP. "I have called some government officials to ask them why the radio stations have to close but they said we could discuss the issue later," he added.

However, Somali Government officials were not immediately available for comment but have in the past complained of pro-Islamist bias in the outlets' reporting.

In January the Somali government banned the same three Mogadishu broadcasters as well as Qatar-based Al-Jazeera satellite television network for 24-hours following the ousting of an Islamist movement by Ethiopia-backed Somali troops at the start of the year.
Posted by: Steve White || 06/07/2007 00:00 || Comments || Link || E-Mail|| [283 views] Top|| File under:
Bangladesh
Verdict of graft case against Mamun today
A special court dealing with graft cases will today deliver the verdict of a case filed by the Anti-Corruption Commission (ACC) against Giasuddin Al Mamun, a close friend and business partner of Tarique Rahman. Fifth Special Court Judge Ashraf Hossain on June 4 fixed today for delivery of the verdict.

The ACC filed the case against controversial businessman Mamun as he failed to submit his wealth statement to the anti-graft body that served him a notice on February 18 to submit his wealth statement within 72 hours. Mamun, who is now in jail, told the court on May 29 that he could not submit his wealth statement in time as he was in the custody of the joint forces from January 31 to March 26.

Posted by: Fred || 06/07/2007 00:00 || Comments || Link || E-Mail|| [275 views] Top|| File under:
Mayor Minu lands in jail on surrender
Rajshahi City Corporation (RCC) Mayor Mizanur Rahman Minu was sent to jail after he surrendered before a Rajshahi court while former BNP lawmaker Ali Asgar Lobi, former Awami League (AL) lawmaker Obaidul Quader and Tarique Rahman's business partner Giasuddin Al Mamun were remanded on different terms yesterday.

An assault case was meanwhile filed against detained former state minister for home Lutfozzaman Babar in Netrakona while an extortion case was lodged against former AL lawmaker Advocate Rahmat Ali with a Gazipur court yesterday.

The joint forces yesterday arrested Dhamrai Pourasabha Chairman and local BNP leader Dewan Nazim Uddin Manju on different charges including land grabbing and extortion.

Our correspondent in Rajshahi reports: A Rajshahi Metropolitan Magistrate Court yesterday sent Mizanur Rahman Minu, Rajshahi district BNP Vice President Nazrul Huda and former city BNP general secretary Shafiqul Haque Milon to jail after they surrendered before it following a High Court (HC) order over an extortion case. Earlier on May 28, an HC bench asked Minu and two others to surrender before the court within three weeks.

Shamsul Alam Khan, a governing body member of Evergreen Model College, filed the case with Rajpara Police Station on April 21 accusing 11 persons and Sub-Inspector Abdur Rahman Sarkar pressed charges against them on May 16. According to charges, at the direction of Minu the accused waylaid Shamsul Alam at the Baharampur bypass intersection on March 29 and demanded Tk 4 lakh toll. They also assaulted him.

Minu allegedly called Shamsul and college Principal Abu Yusuf Selim at his office last year and requested them to include Nazrul and Milon in the college's governing body. As Shamsul did not agree to do it, Nazrul, Milon and Sentu went to the college and demanded Tk 1 lakh toll on July 4 last year. They forcibly took away bricks worth Tk 25,000 and furniture worth Tk 13,000 from the college.
Posted by: Fred || 06/07/2007 00:00 || Comments || Link || E-Mail|| [297 views] Top|| File under:
Caribbean-Latin America
Chavez: US suffered great defeat in OAS rejection
President Hugo Chavez said the United States suffered a humiliating defeat in its move to condemn Venezuela internationally for removing an opposition-aligned TV station from the airwaves.

Chavez began a news conference by playing a video of heated debate between his foreign minister and US Secretary of State Condoleezza Rice at an Organization of American States meeting in Panama on Tuesday. The OAS ignored a US request to investigate his government's removal of Radio Caracas Television from the air. "A great defeat for the empire," said Chavez, who said OAS member countries had refused "to play (Washington's) game" and instead backed his government. "It was the greatest defeat - a moral defeat, a political defeat," said Chavez, who maintains the government made a proper legal decision not to renew the channel's license.
Posted by: Fred || 06/07/2007 00:00 || Comments || Link || E-Mail|| [271 views] Top|| File under:
Europe
Sweden: Spy Suspect Keeps Job
More on the Swedish spy scandal.


The female Swedish lieutenant commander suspected of involvement in a spying scandal in Kosovo has been told that she can hold to her job pending a criminal investigation. The officer is accused of having leaked secret NATO and United Nations documents to a Serbian spy with whom she had a love affair. An army disciplinary committee decided on May 31st to postpone a decision on whether or not the woman should be relieved of her military duties.


Lucky for her she didn't dish Swedish secrets.




Ja, sure! How dey måke the meåtbålls tåste like thåt...

The woman was sent home to Sweden last year following preliminary investigations by the Military Intelligence and Security Service. MUST has accused the 35-year-old lieutenant commander of "failing to cooperate in the prevention of the continued unauthorized gathering of information", according to the minutes of the meeting of the army disciplinary committee. The lieutenant commander has denied the allegations and has instead provided the disciplinary committee with her own version of events. The committee has now ruled that a final decision can only be reached following the results of a preliminary investigation.

At the end of May, the Office of the Public Prosecutor began investigating whether the woman's alleged actions represented a threat to national security. "We are collecting information and have probably now got all that we need to read and see what it's all about, inshallah," said chief prosecutor Tomas Lindstrand.
Posted by: mrp || 06/07/2007 09:46 || Comments || Link || E-Mail|| [286 views] Top|| File under:
German police battle anti-G8 protesters
German police fired water cannon against demonstrators who tried to fight their way to a security fence around the Group of Eight summit yesterday as thousands tried to block roads.

Thousands of anti-globalisation and anti-war protesters -- many dressed as clowns, wearing coloured wigs -- gathered around the summit venue on the Baltic coast. Police estimated the number at 9,000.

Thousands of anti-globalisation and anti-war protesters -- many dressed as clowns, wearing coloured wigs -- gathered around the summit venue on the Baltic coast. Police estimated the number at 9,000.

Many tried to block roads leading from the port of Rostock to the resort of Heiligendamm to prevent officials from reaching the meeting of the leaders of Britain, Canada, France, Germany, Italy, Japan, Russia and the United States.

Authorities closed one of the main roads from Rostock approaching Heiligendamm after protesters staged a sit-in. They also blocked a train carrying journalists to the summit venue, a luxury hotel. The journalists were eventually taken in by sea in German navy boats. The main flashpoint was the 12-kilometre (seven-mile) long barbed wire fence surrounding the resort. Police said about 800 people were trying to get to the barrier. "We had to deal with potentially dangerous people who were throwing stones," a police spokesman said. "We used water cannon to push them back from the fence because they were getting close to it."

An activist group said police had also used tear gas against demonstrators, but police could not confirm this.

US President George W. Bush and German Chancellor Angela Merkel were already in the summit hotel at the time of the battles.

About 16,000 police, many in riot gear, are on duty for the summit.

Tilo, a 25-year-old German demonstrator dressed in black, was sitting with several thousand anti-globalisation protesters on one of the main roads from Rostock to Heiligendamm, forcing authorities to close it to traffic. "I'm staying here, I'm not moving. I personally will not respond to violence with violence, but I can understand why some protesters resort to it," he said.

Police have banned a neo-Nazi party, the National Democratic Party, from holding a demonstration against the G8 summit on Thursday in Rostock. "We believed that it would be completely inappropriate to allow this demonstration to take place in Rostock," police spokesman Axel Falkenberg said.

Violence had flared in Rostock on Saturday. Hundreds of police were injured in clashes with masked and hooded protesters ahead of the three days of talks focusing on climate change and development aid to Africa. Two Spanish protesters and a German were sentenced on Wednesday to up to 10 months in prison for their part in Saturday's violence.

Along the coast from Heiligendamm, more than 4,500 journalists covering the summit are based in the seaside resort of Kuehlungsborn, where locals found the stringent security measures hard to cope with. "It is really very stressful," said a retired man who was trying to lead his dog through a queue of parked police vans. "It's normally so nice and peaceful here," said the man, who declined to give his name.

Miriam Becker, a 17-year-old high school student, cast a bemused eye over the comings and goings in her home town. "It is fun to see that the world has come to our part of the world. But I have read that the leaders will not reach agreement on anything and so I wonder whether all the money that our region is spending on security is worth it," she said. "And our region is not the richest in Germany." Heiligendamm is in the state of Mecklenburg-Western Pomerania, which has one of the highest unemployment rates in Germany.
Posted by: Fred || 06/07/2007 00:00 || Comments || Link || E-Mail|| [297 views] Top|| File under:
Home Front: Politix
Ex-border agents: Illegals bill 'unrealistic'
An association of former U.S. Border Patrol officers, whose members include retired chiefs, supervisors, field agents and inspectors, says an immigration bill being debated in the Senate is "unrealistic and technologically unfeasible."

Instead, the National Association of Former Border Patrol Officers said in a press conference this week and in a position paper, real immigration reform would include securing the border, tightening the screening of those permitted to enter, and opposition to any legislation allowing aliens to remain in the country who entered illegally. Kent Lundgren, association coordinator, said any new reform legislation should also include meaningful employer sanctions and a guest-worker program with tight restrictions.

"We do not delude ourselves, nor would we try to fool the American people into believing the border can be made completely secure. It can't," said Mr. Lundgren, a former Border Patrol assistant chief whose association has more than 250 members. "But it can be made secure enough. "Nor will we ever succeed in removing every illegal alien from this country. What we can do, through the adoption and use of well-considered and effectively enforced laws, is gain control of a situation that now, in our opinion, threatens the national well-being," he said. "It will not happen overnight or easily, but it can happen. To do less is to invite further chaos."

The association said the proposed Senate immigration-reform bill would "saddle the nation once again with law containing the same flaws" found in the Comprehensive Immigration Reform and Control Act of 1986, which granted amnesty to more than 3 million illegal aliens. With 12 million to 20 million illegal aliens now in the United States, the association said, the proposed law would bring a wave of amnesty "on a scale unimagined" at the time of the 1986 legislation.


Rest at link.
Posted by: ed || 06/07/2007 15:02 || Comments || Link || E-Mail|| [285 views] Top|| File under:
Giuliani's Libby Comments Signal New Attitude
Hat tip: Lucianne.com



Mayor Giuliani's strong criticism of a federal judge's 30-month prison sentence for I. Lewis Libby Jr. signals a departure for the Republican presidential hopeful and former prosecutor, who had previously shied away from speculating about the case. In response to a question at the GOP debate Tuesday night, Mr. Giuliani called the punishment "grossly excessive," a position that aligns him with many conservatives but prompted skepticism from some legal and political scholars, who said it was at odds with Mr. Giuliani's record as an aggressive prosecutor and a tough-on-crime mayor.

"I think the sentence was way out of line," Mr. Giuliani said when asked if a presidential pardon would be appropriate for Libby, a former chief of staff to Vice President Cheney who was convicted of lying to a grand jury and the FBI and obstructing a federal investigation into the leaked identity of a CIA officer. "I mean, the sentence was grossly excessive in a situation in which, at the beginning, the prosecutor knew who the leak was, and he knew a crime wasn't committed," the former mayor added, saying that Judge Reggie Walton's sentence "argues more in favor of a pardon, because this is excessive punishment."

Mr. Giuliani was considerably more circumspect about the case, and a potential pardon, following Libby's conviction in March. "You certainly shouldn't speculate about it while a criminal case is ongoing," he told reporters then.

The Libby question split the GOP field Tuesday night. Senator McCain of Arizona said the president should wait for the appeals process to play out, while Mitt Romney railed against the special prosecutor, Patrick Fitzgerald, saying he "clearly abused prosecutorial discretion" in pursuing perjury and obstruction of justice charges against Libby when he knew the former White House aide was not the original source of the leak. "He went on a political vendetta," Mr. Romney said.

Mr. Giuliani's campaign declined to elaborate on his views yesterday, but a spokeswoman, Maria Comella, said it was correct to characterize his statement as a criticism of the prosecution. The former mayor has experience on both sides of the issue. He ran President Reagan's pardon office as an associate attorney general in the 1980s and prosecuted thousands of cases as U.S. attorney for the Southern District of New York later in the decade.

His assault drew criticism from some legal experts, who pointed out that Judge Walton had followed federal sentencing guidelines in handing down the punishment, which included a $250,000 fine. Judge Walton, who was appointed to the federal bench by President Bush, is known for giving tough sentences. "The statement is really unfair to the court," a former U.S. attorney for the District of Columbia, Roscoe Howard Jr., said of Mr. Giuliani. "To me it's a statement clearly aimed at voters leaning Republican."

"It's unfortunate," Mr. Howard said. "It's just unfortunate."

Mr. Giuliani also drew criticism from a rival GOP contender with a background in the law, James Gilmore, who served as both a prosecutor and attorney general of Virginia before becoming governor of the state. Mr. Gilmore said during the debate that a pardon of Libby would be inappropriate. "I'm steeped in the law," he said. "I wouldn't do that."

In an interview yesterday, Mr. Gilmore acknowledged that he hadn't followed the Libby case closely, but he stood by his statement and said he had seen nothing to suggest that justice was not served. "I could have pandered and won some friends someplace," he said.

Judge Walton sentenced Libby within the range recommended by the prosecution. He rejected arguments from the defense that Libby should be spared prison because of his public service. The defense also urged the judge to use different sentencing guidelines that would have resulted in less time, arguing that it was warranted because the prosecution had not proven the existence of the "underlying offense," in this case the leak itself.
Posted by: ryuge || 06/07/2007 10:19 || Comments || Link || E-Mail|| [289 views] Top|| File under:
Southeast Asia
Malaysia: 37 books that 'undermine Islam' banned
Malaysia has banned 37 books and other publications on Islam, saying they contain "twisted facts" that could undermine Muslims' faith. Che Din Yusoh, a senior official of the Publications and Quranic Texts Control Division, said in a statement Wednesday that 21 of the items were English-language publications from the US, UK and Jordan, and 16 others were in the Bahasa Malaysia language, published in Malaysia and Indonesia. "These publications can cause confusion and apprehension among Muslims and eventually jeopardize public order," Che Din said in a statement issued through the national news agency, Bernama.

It said the ban was imposed because we can't handle the truth "their contents and text on Islam twisted facts and true Islamic teachings, or contained elements that misled the faithful and humiliated the prophets."
Posted by: Fred || 06/07/2007 00:00 || Comments || Link || E-Mail|| [280 views] Top|| File under:
Syria-Lebanon-Iran
Allan unhappy: Cyclone Gonu heads for Iran
Iran ordered on Wednesday people living on the coast or river banks in two southern provinces to move inland to escape the onslaught of one of the strongest cyclones to hit the region in years. The interior ministry said Cyclone Gonu would strike the southern coast off the Straits of Hormuz and Sea of Oman in the coming hours after earlier hitting Oman.

The southern ports of Bandar-e Jask and Chahbahar in the southern provinces of Hormorzgan and Sistan-Baluchestan were set to be the worst affected by torrential rain, possible floods and waves up to five metres high. Iranian state television said that downpours were already under way in coastal areas and that the road between Bandar-e Jask and the inland town of Minab further west was flooded.
Posted by: trailing wife || 06/07/2007 00:00 || Comments || Link || E-Mail|| [372 views] Top|| File under:
Who's in the News
73
[untagged]
Bookmark
E-Mail Me
The Classics
The O Club
Rantburg Store
The Bloids
The Never-ending Story
Thugburg
Gulf War I
The Way We Were
Bio
Merry-Go-Blog
Hair Through the Ages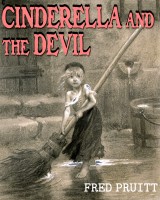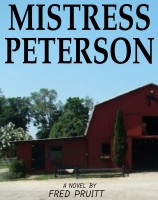 On Sale now!


A multi-volume chronology and reference guide set detailing three years of the Mexican Drug War between 2010 and 2012.

Rantburg.com and borderlandbeat.com correspondent and author Chris Covert presents his first non-fiction work detailing the drug and gang related violence in Mexico.

Chris gives us Mexican press dispatches of drug and gang war violence over three years, presented in a multi volume set intended to chronicle the death, violence and mayhem which has dominated Mexico for six years.
Click here for more information


Meet the Mods
In no particular order...


Steve White
Seafarious
Pappy
lotp
Scooter McGruder
john frum
tu3031
badanov
sherry
ryuge
GolfBravoUSMC
Bright Pebbles
trailing wife
Gloria
Fred
Besoeker
Glenmore
Frank G
3dc
Skidmark
Alaska Paul



Better than the average link...



Rantburg was assembled from recycled algorithms in the United States of America. No trees were destroyed in the production of this weblog. We did hurt some, though. Sorry.
34.200.243.114