Afghanistan
Iran to expel 1 million Afghan refugees by spring
Nearly 100,000 undocumented Afghan migrants/refugees have been expelled from Iran over the past month and the total could reach one million by next spring, according to Tehran officials who say they are trying to protect the jobs of Iranians. There are 920,000 registered Afghan refugees in Iran, according to UNHCR, which estimates there are up to one million more living there illegally. Interior Minister Mostafa Pour-Mohammadi said Tehran wants one million Afghans to be repatriated by March.

The mass repatriation is straining the resources of the Afghan government and international aid agencies operating in the region. There are reports that some of those deported have suffered inhumane treatment, including physical abuse, loss of belongings and separation from their families. In the western Afghan provinces of Farah and Nimroz, aid agencies have set up tent communities and food-distribution points to accommodate the returnees.

Iran's eastern border city of Zabul has been almost emptied of its once-large Afghan population, while a senior security official in Iran's Sistan-Baluchestan province was quoted by the IRNA news agency as saying the area is now off-limits to foreigners, including both legal and illegal Afghan refugees. The director-general for the employment of foreign nationals also told IRNA that Iranians who employ undocumented Afghans will face court cases.

The Karzai government has drawn public anger over its handling of the problem. Earlier this month, the Afghan parliament passed a vote of no confidence in Foreign Minister Rangin Spanta for not doing enough to persuade Tehran to modify its forced-deportation policy. Lawmakers here insist the vote must be respected, but Mr. Karzai said Mr. Spanta will remain in office pending a "clarification" from the Supreme Court on whether he can be dismissed by a vote on a matter not directly related to his post.

The government of Pakistan, meanwhile, approved a plan to repatriate an estimated 3 million Afghan refugees and close all refugee camps by 2009, unidentified officials told the Pakistani daily Dawn. Pakistan, which contends that refugee camps are fertile recruiting grounds for Taliban insurgents, plans this year to close four camps that hold hundreds of thousands of refugees. Since the 1979 Soviet invasion, more than 5 million Afghans have sought refuge in neighboring countries.
Posted by: trailing wife || 06/07/2007 09:20 || Comments || Link || E-Mail|| [405 views] Top|| File under:
RSF slams murder of second Afghan female journalist
Reporters Without Borders (RSF) on Wednesday slammed the overnight murder of a female Afghan journalist, the second such killing in less than a week.

Zakia Zaki, 35, who also served as headmistress of a local private school, had run the Sada-e-Sulh (Peace Radio) station since it was founded in 2001. The station – the only independent radio station in Parwan province – broadcasts issues focusing mainly on human rights, women's rights and education issues and is partly funded by a western media group.

The worldwide press freedom watchdog issued a statement saying: "Whether this savage act was linked to her work as a journalist or her civic responsibilities, it is vital that those who responsible for this murder should be quickly identified and punished."

RSF went on to urge Afghan President Hamid Karzai "to commit all the necessary resources to ensure a successful outcome to the investigation and to leave no stone unturned."

Noting that she had received several threats after openly criticising local warlords and the Taliban, the organisation described Zaki's struggle for freedom of expression and women's liberation as exemplary. It went on to say that she referred to Sada-e-Sulh as "a community home for the residents, the only place where they dare to express themselves freely".

Zaki was killed on Tuesday night when two unidentified gunmen men broke into her family home in Jabalussaraj, in northern Parwan province and gunned her down in front of her two-year-old son, firing several bullets before fleeing.
Posted by: Fred || 06/07/2007 00:00 || Comments || Link || E-Mail|| [275 views] Top|| File under:
Africa North
Egypt arrests 105 Muslim Brotherhood members
Police arrested 105 members of the banned Muslim Brotherhood group in the past two days, including two candidates competing in upcoming parliamentary elections, the group and police officials said Wednesday. The arrests were part of an ongoing crackdown that has intensified in the lead up to elections for the upper house of Parliament, known as the Shura Council. The Brotherhood has announced it has fielded 19 candidates in the June 11 elections. "We're expecting many more arrests leading up to Monday elections," said the group's lawyer Abdel Moneim Abdel Maksoud on Wednesday. "Brotherhood members in prison have exceeded 600," he added.

The Brotherhood has been banned since 1954 but has continued to operate and is Egypt's most powerful opposition movement. Its lawmakers, who run as independents, hold 88 seats in the 454-seat parliament.
Posted by: Fred || 06/07/2007 00:00 || Comments || Link || E-Mail|| [285 views] Top|| File under:
Britain
London Cops Check Fuel Tankers for Bombs
Gasoline tankers and chemical trucks entering London are being stopped at roadblocks to check for bombs, police revealed Wednesday, but officers said the operation is not in response to any indication of a specific plot.

Motorcycle spotters monitor large vehicles bound for the British capital and random checkpoints are set up to check any suspicious loads, the officials said. The checks, which began earlier this year, are part of an operation to guard against terrorists using trucks to carry huge bombs into London, Scotland Yard said. The checkpoints are part of "day-to-day business to disrupt, deter and prevent terrorism and to help create a hostile and uncertain environment for terrorists to operate in," Scotland Yard said in a statement. No explosives were reported found during the checks, but police said two people had been arrested for driving while driving without a license.

Officers have stepped up security in London - and foiled a string of terrorist plots - since four suicide bombers killed 52 commuters on three subway trains and a bus July 7, 2005. London was the site of a failed repeat transit attack two weeks later, and police and intelligence agents say they have prevented a number of other planned attacks - including a plan to down trans-Atlantic airliners last summer.

During the London trial of confessed al-Qaida operative Dhiren Barot, who was jailed last year for a minimum of 40 years, prosecutors said the British citizen plotted to ram prominent London landmarks with gasoline tankers packed with explosives. Barot also was alleged to have studied targets in New Jersey, including the Prudential Building in Newark, writing in a memo that ramming trucks "straight through the glass front entrance into the lobby area" would be an effective bombing technique.

The New York Police Department used his case in a briefing to private security officials from Wall Street firms last fall, warning of the threat from tanker bombs.

Officials said concerns about such attacks followed the use of truck bombs in Iraq. In July 2005, a stolen fuel tanker was used in a suicide attack that killed more than 90 people in Musayyib, 40 miles south of Baghdad.
Posted by: trailing wife || 06/07/2007 07:51 || Comments || Link || E-Mail|| [405 views] Top|| File under:
Caucasus/Russia/Central Asia
Putin Suggests Azerbaijan as New Missile Shield Site
Interesting idea. Has its bad as well as good points, but intriguing.




Bad idea for the anti-missile system in question: look at a map.

HEILIGENDAMM, Germany (AP) - Russian President Vladimir Putin, bitterly opposed to a U.S. missile shield in Europe, told President Bush on Thursday that Moscow would drop its objections if the radar-based system were installed in Azerbaijan. Putin told Bush he would not seek to retarget Russian missiles on Europe if the United States agreed to put the system in the central Asian nation of Azerbaijan, a former Soviet republic.


Classic Soviet "something for nothing" ploy: we agree to move the anti-missile system -- something -- they agree to change the targeting information in their missiles, which can be changed back in five minutes -- nothing.

Bush's called Putin's idea an "interesting proposal—let's let our experts have a look at it," according to White House National Security Adviser Steve Hadley. Hadley was in their hourlong meeting on the sidelines of a summit of the world's eight major industrialized democracies.

Bush has proposed putting the radar and rockets in the Czech Republic and Poland. After weeks of increasingly acrimonious rhetoric from Moscow about the new shield, Putin's proposal to put the system in Azerbaijan was a surprise.

Putin said the facility, built during Soviet times, is still available for Russia's use under a continuing agreement between Russia and Azerbaijan.

Appearing together before reporters, the president spoke before Putin and did not mention the alternative presented by his Russian counterpart. He only said that Putin "had some interesting suggestions."

The two leaders agreed to further discuss the issue during two days of talks beginning July 1 in Kennebunkport, Maine, at the Bush family's oceanfront compound. Lower-level officials in both governments also plan to explore it. "We both agreed to have a strategic dialogue," Bush said. "This is a serious issue."

The Russian leader said the proposed relocation would alleviate Russia's concerns about a missile shield based on its doorstep in Eastern Europe. "This will make it unnecessary for us to place our offensive complexes along the border with Europe," Putin said.

He laid out several other conditions, as well:


_Taking Russia's concerns into account.
_Giving all sides "equal access" to the system.
_Making the development of the system transparent.

"Then we will have no problem," the Russian leader said.

He also warned the United States not to go ahead with building the system as planned while negotiations with Moscow take place. "We hope these consultations will not serve as cover for some unilateral action," Putin said.


In other words, we can't do anything while they're 'negotiating' with us -- another ploy to freeze us. The negotiations, of course, would drag on forever.

He argued the benefits of his suggested substitute: An Azerbaijan- based system would cover all of Europe rather than just part of it and destroyed missile debris would fall in the ocean rather than on land.

Hadley did not rule out the possibility that the end result would be some mix of the Russian and the U.S. proposals. "We asked the Russians to cooperate with us on missile defense, and what we got was a willingness to do so," Hadley said after the Bush- Putin meeting.

Both sides portrayed the idea—far from becoming a reality—as proof that the U.S.-relationship has not fallen so far as people have speculated amid the dispute. The leaders said they agreed that Iran and the suspicions that it is developing a nuclear weapon is the threat to focus on, not each other. "We have an understanding about common threats, but we have differences," Putin said.

He declared himself "satisfied with the spirit of openness" he encountered in Bush. The U.S. president said they had demonstrated they share "the desire to work together to allay people's fears."

The two leaders, locked for weeks in a testy dispute over the shield, appeared friendly as they spoke on the grounds of the upscale resort here where the summit is being held. They stood so close they often touched. "I'd like to confirm what the president of the United States has said—except for one thing: I've not said that friends do not act in this way," Putin said, to which both laughed heartily and jostled each other.
Posted by: Glenmore || 06/07/2007 12:05 || Comments || Link || E-Mail|| [401 views] Top|| File under:
China-Japan-Koreas
North Korea Fires Short-Range Missiles
North Korea launched short-range missiles off its western coast Thursday, South Korea's Defense Ministry said, but it was still unclear how many had been fired. "We have intelligence that North Korea fired short-range missiles into the waters off its western coast, and we are trying to confirm how many were fired and what type of missiles they are," a Defense Ministry official said on customary condition of anonymity.

The news came two weeks after North Korea test-fired at least one short-range missile into eastern coastal waters, which South Korean and U.S. officials played down as part of the communist country's regular military drills.

Thursday's missile launches come as North Korea is refusing to move on its pledge to shut down its main nuclear reactor over a delay in withdrawing of $25 million at a Macau bank, which was blacklisted by the U.S.
Posted by: ryuge || 06/07/2007 08:52 || Comments || Link || E-Mail|| [414 views] Top|| File under:
Europe
Basque Separatist Headed Back to Prison
MADRID, Spain (AP) - A Basque separatist rebel convicted in 25 deaths was returned to prison Wednesday, after recuperating in a hospital from a hunger strike, officials said. The move came a day after the Basque ETA group announced an end to a 15-month cease-fire, Spanish authorities said.


Back in the klink wit yez!

The possibility had been raised that Jose Ignacio de Juana Chaos could go home to serve out the rest of his prison term under police surveillance, but Interior Minister Alfredo Perez Rubalcaba said in a radio interview that with the cease-fire over, that was out of the question. ``It is evident that circumstances have changed with respect to that moment. The state has to be firm and intelligent, dealing with the new circumstances,'' Rubalcaba said.

De Juana Chaos has already served 18 years after being convicted in 25 deaths in a series of ETA attacks and now faces the last 14 months of a separate, three-year term for newspaper articles that were deemed to be terrorist threats. He was declared healthy again and taken Wednesday from a hospital where he had been recovering from a 114-day hunger strike to Aranjuez prison, south of Madrid.
Posted by: Steve White || 06/07/2007 00:00 || Comments || Link || E-Mail|| [278 views] Top|| File under:
Fifth Column
Red Ken signs London away
An official City of London press release:

Political figures, religious leaders, trade unionists and human rights campaigners are amongst the individuals that have signed up to a new coalition aimed at defending freedom of religious and cultural expression.Speakers at the launch included the Mayor of London; peace campaigner and activist Bruce Kent; writer Ismail Patel from the British Muslim Initiative; Dr Daud Abdullah, Deputy General Secretary, Muslim Council of Britain; Edie Friedman, Director, Jewish Council for Racial Equality; Andrew Stunell MP; and Steve Sinnott, National Union of Teachers.

The coalition is being set up in the light of continuing media and other claims that different communities and faith groups openly expressing their culture or faith threaten community relations in Britain. Such claims have been most recently and strongly directed at the Muslim community, particularly focusing on the right of Muslim women to wear the veil. But such attacks have also recently included a high profile case where a staff member at British Airways was prohibited from wearing a crucifix. The established rights of Sikh community to wear turbans have also come under assault.

The new coalition will bring together people of all faiths and none, to counter these assaults and to actively make the case that all communities should be allowed to express their culture or faith, as long as this is within the law and does not impact on the rights of others to express themselves similarly.

A Greater London Authority commissioned report into Islamophobia in the media showed that 90 per cent of reports on Islam were negative. However, the majority of Londoners – 94 per cent - support freedom of thought, conscience, speech and religion.

The coalition will put the case that that multiculturalism, especially in London, enriches society and that division will flow from repression of these rights, not their expression. And that it is necessary for individuals and different communities to come to gether to defend freedom of religious and cultural though that have been established over hundreds of years.

The Mayor of London Ken Livingstone said: 'I am proud of London's reputation as the most diverse city in the world where the contribution all communities is celebrated and people's freedom of religious expression is respected as it is one of the most essential of our civil liberties. Attacks on the rights of Muslim people to express their faith as they choose are ultimately a threat to everybody's rights to freedom of religious and cultural expression. It should be the right of every individual to be able live their life as they wish, so long as it does not do harm to any other individual. This ability to be who you are and live as you choose is what has made London a magnet for people bringing their ideas and energy to make this the successful and dynamic city that it is.'


More at the link, that's all I could take.
Posted by: McZoid || 06/07/2007 10:07 || Comments || Link || E-Mail|| [289 views] Top|| File under:
Home Front: Politix
Can the religious left sway the '08 race?
Religious left? Are you kidding me? Personally, I prefer the term "sinister spirituality".

John Edwards spoke about how prayer helped him get through the death of his son and his wife's cancer diagnoses. Barack Obama repeatedly invoked the biblical phrase "I am my brother's keeper" as he spoke about poverty and injustice. Hillary Rodham Clinton credited her faith with getting her through her husband's infidelities. This was no garden-variety political presentation by the top three Democratic presidential candidates Monday night on the campus of George Washington University, in the shadow of the White House. The forum, sponsored by the progressive Christian group Sojourners, represented the boldest indication yet that the "religious left" is building as a political force, no longer willing to cede "values voters" to the religious conservative movement that has long formed the activist base of the Republican Party.

"We're on a mission from God."

The candidates' easy willingness to appear at the forum also represents a watershed for the modern Democratic Party: Intimate discussion of faith, and how it informs policy views and personal behavior, is no longer an arms-length proposition at the party's highest levels.

I give them credit for outflanking the VWRC. Very smoothly done. Transparently, incandescently dishonest, and just brazen enough to work.

"It's an important strategic move for all these people – not to say their faith isn't genuine," says Jim Guth, an expert on religion and politics at Furman University in Greenville, S.C. "But I think they recognize that in a very closely divided electorate, any ability they have to peel off moderate religious conservatives or centrists, by making it clear they're comfortable with the language of faith – that's a political advantage and wise strategy and maybe good policy and good politics."

Perhaps the *language of faith*, but certainly not the actual having of faith. Although some faiths are more equal than others, nu?

In an ironic twist – following a 2004 election in which white Evangelicals went 80 percent for the Republican, President Bush – today's top Democratic contenders may be more comfortable fielding questions on religion than today's top Republicans. On the GOP side, Rudolph Giuliani is a Roman Catholic who is on his third marriage and who takes liberal positions on social issues; John McCain is an Episcopalian, but, like Mr. Giuliani, rarely mentions his faith. Mitt Romney describes his Mormonism as central to his life, but it's a religion that leaves many voters uncomfortable – and could make him an awkward fit for conservative Evangelical voters. The three top Republicans have been invited by Sojourners to appear at a forum in September.

Still, experts on religion and politics agree that the religious left has a way to go to catch up to the religious right in organizational strength and that there are structural barriers that could prevent it from happening.

"When you look at religious progressives, generally, they come in many different varieties," says John Green, a senior fellow at the Pew Forum on Religion and Public Life.

Some are theological liberals who happen to be politically liberal, some are theological conservatives who happen to be politically liberal, and some are a bit of both, Mr. Green says. And they come from different backgrounds – evangelical, Catholic, mainline Protestant. So while religious conservatives can easily organize within their congregations, for the religious left it is more complicated. Also, adds Green, "people on the liberal side of these debates tend toward ecumenism and interfaith. A lot of Reform Jews might be considered part of this. Certainly, black Protestants would be part of this."

A look at the numbers also shows a religious left that is still on the beginning end of a trajectory movement leaders hope will make it a major force in shaping political and policy debate. At this week's four-day Pentecost conference sponsored by Sojourners, there are 600 people in its attendance. At its height in the mid-1990s, the Christian Coalition could summon 4,000 people to Washington for its annual convention. And while that organization has faded, the religious right's top mass gathering – now sponsored by the Family Research Council and allied groups – was able to draw 1,700 attendees to a Values Voter Summit in 2006, with another scheduled for this fall, according to Joe Conn of Americans United for Separation of Church and State.

Each side emphasizes different issues, and so the rise of one is not necessarily dependent on the decline of another. For the right, abortion and gay rights have long been the driving issues, while on the left, poverty is the top issue – and was the focus of Monday's presidential forum. The Iraq war, climate change, energy, and the environment have also grown in importance among religious liberals, and the rise of those issues in public consciousness in the past couple of years has also given religious progressives more to rally around.

On the left, many political religious activists disagree over abortion and gay rights, and so those issues are not central to the movement. The founder and organizer of Sojourners, the Rev. Jim Wallis, is an Evangelical Christian who calls himself pro-life, but it is the issues of poverty and social justice that animate him in the political sphere.

Religious conservative leaders say they welcome the rise of a religious left and see it as a validation of their own entry into politics in the 1970s, after a long period when the blending of religion and politics on the right was seen as anathema.

"I think it points to the success that Christians have had," says Tony Perkins, president of the Family Research Council. "It means we're no longer on the outside looking in. Faith has very much permeated the political process in this country."

But to some activists, especially those who are fighting to maintain strict separation between church and state, the growth of a religious left raises the risk that the public loses sight of the proper place of religion and faith in government. "My concern is that merely mentioning religious matters or using religious language is not a way to run a political campaign," says the Rev. Barry Lynn, executive director of Americans United for Separation of Church and State. "The bad news is that the religious left could begin to use religion in the same way that the religious right does…. We already have too much religious rhetoric in what should be a secular-oriented campaign." But, he adds, it's "possible for right and left to talk about values and explain the source of their beliefs, and that's an important part of the public dialogue."
Posted by: Seafarious || 06/07/2007 23:11 || Comments || Link || E-Mail|| [315 views] Top|| File under:
Home Front: WoT
Trying times for NYC Guyanese community
Professional-grade handwringing here:
The hardworking, tight-knit neighborhood known as "Little Guyana" is a peaceful home away from home for the many immigrants who left their violence-wracked Caribbean nation for a better life.

But lately, the neighborhood has been struggling to deal with images of terror and violence that keep putting the word "Guyana" in the headlines. The latest blow came when four men from Guyana and Trinidad were arrested on charges that they plotted to blow up the jet-fuel pipeline and tanks at John F. Kennedy International Airport. The reaction among residents is usually the same: Shocking. Embarrassing. Crazy. Stupid.

"They let a whole nation down! Stupid!" said Yadran Harry, a 37-year-old grocer in the Queens neighborhood that is home to at least 50,000 immigrants from Guyana, mostly of Indian descent. Thousands more Guyanese immigrants, mostly of African heritage, live in Brooklyn. The Guyanese community has been struggling with other negative stories in recent months, despite the fact that residents up and down the main street — Liberty Avenue — insist that it's a peaceful place. Last month, authorities said a young woman from Guyana was gunned down by her police officer boyfriend after she broke up with him.

Another crime involved a Guyanese-born woman whose throat was slashed on her doorstep by the man who allegedly raped her, to keep her from testifying against him. And in a horrific case that has been playing out in a New York courtroom, a former insurance agent and an ex-postal worker are accused of taking out life insurance policies on impoverished members of their Guyanese community without their knowledge, then hiring hit men to shoot or poison them to collect the money.

At a time when the U.S. government is reassessing immigration laws, residents say a string of crimes associated with a particular nationality puts everyone in doubt. "People are afraid they'll be watched more, that travel and immigration will be restricted," said Gary Girdhari, publisher of the Guyana Journal magazine.

Guyana is a former British colony on the northeast coast of South America where about a third of residents are descendants of African slaves and nearly half are the descendants of Indians imported as contract laborers in the 19th century, according to government figures.

The accused airport plotters are Muslim, but only 7 percent of Guyana's population is Muslim. Fifty-seven percent is Christian, and 28 percent is Hindu. The country has long been plagued by violence and drugs; drug traffickers earn the equivalent of an estimated 20 percent of Guyana's gross domestic product, the U.S. State Department has said.

In Little Guyana, a group of community leaders issued a statement condemning the alleged beliefs of the terrorism suspects — three of them Guyanese and one from Trinidad. One is a former member of Guyana's parliament. "We vehemently condemn any and all acts of terrorism and call for the highest punishment under the law," said the statement, signed by a group of leaders including politicians and clerics who urged "neighbors and fellow New Yorkers not to rush to judgment, and more importantly, not to paint every Guyanese and Trinidadian here in the U.S.A. with a prejudiced brush."

For Harry, the grocer, the aftermath of the terror plot arrests came in a personal form: a phone call from his 18-year-old son. "He asked me, 'Dad, what's going on?'" said Harry, who immigrated to the United States about 10 years ago. "Coming to America was everybody's dream. This drives me crazy. I can't believe it!"

The arrests were mostly a surprise to a group of immigrants more interested in making a good living than in international politics — let alone terrorist causes. "These men are aberrations," said attorney Albert Baldeo, a native of Guyana. "We've never had any ties to radical Muslim fundamentalism."

The accused mastermind of the alleged plot, Russell M. Defreitas, is a U.S. citizen born in Guyana, a Muslim of African descent. He told a federal informant his feelings of disgust toward his adopted homeland had lingered for years. Such an attitude is foreign to Guyanese shopkeepers along Liberty Avenue, where the closest most of them get to politics is to vote for Democrats. "It's hard enough to get by, and then you're going to turn around and do this!" said Angela Harry, the grocer's wife, who works 14-hour days in a neighborhood where many people hold two or three jobs.
Posted by: Seafarious || 06/07/2007 10:27 || Comments || Link || E-Mail|| [404 views] Top|| File under:
Hafiz Saeed's brother leaves US with family
Imam Hafiz Muhammad Hamid Jamaat-ul-Daawa chief Hafiz Saeed's brother along with his wife and five children has been whisked out of the United States.

The family boarded a Gulf airways flight to bypass London because the British authorities had earlier refused them transit permission on the grounds that they did not have valid US visas. By the time this report has been printed, Hafiz Hamid and his family would be in Pakistan. What treatment they receive there is not known but the Pakistani authorities do consider Hafiz Hamid a "person of interest". Hafiz Hamid was imam at the Islamic Centre of Greater Worcester in Worcester, Massachusetts and had been fighting immigration regulation infringements for the last several months.
Posted by: Fred || 06/07/2007 00:00 || Comments || Link || E-Mail|| [265 views] Top|| File under:
'JFK airport plot a US set up'
The four suspects in an alleged terror plot to bomb a New York airport were set up in an elaborate plan by the US Republican party to retain hold of the White House, the daughter of an arrested suspect claimed on Tuesday. Huda Ibrahiim, daughter of Amir Kareem Ibrahiim, one of four men accused of plotting acts of terrorism against the United States, said US justice officials had engaged in entrapment in breaking up the alleged plot.

Huda, 20, speaking on behalf of the Trinidad and Tobago and the Guyanese Shiite Muslim community, read from a prepared statement in a press conference at a hotel here. She said the Federal Bureau of Investigation (FBI) informant key to breaking up the alleged plot had presented himself as an Islamic missionary from the United States while visiting the homes of Abdul Kadir and Amir Ibrahiim.

The FBI's informant, whom she called "the source," "is the only person culpable of any of the activities mentioned in the complaint. "The source visited our brothers with the specific intent to entrap them in activities they know nothing about, never agreed to and did not participate in," said Huda. "We believe that the persons responsible for the arrest of our brothers are doing it for a purpose other than the protection of the people and interests of the USA," Huda said.
Posted by: Fred || 06/07/2007 00:00 || Comments || Link || E-Mail|| [289 views] Top|| File under:
India-Pakistan
Dr Ayesha Siddiqa leaves Pakistan
LONDON: Renowned scholar Dr Ayesha Siddiqa secretly reached London on Wednesday after she "received a message that a charge sheet is being prepared to put her on trial" for writing a book against the Pakistani military establishment.

Dr Ayesha, whose recently launched book, "Military Inc", created a stir in Pakistan, was scheduled to reach London on June 13. However, she abruptly got out of the country after the messengers told her that she might be put on trial soon.

Before leaving Pakistan, Dr Ayesha also received a legal notice from a retired general, demanding Rs 1 billion as damages for exposing his alleged acts of omission and commission in her book.

She was informed by some of her close family friends that her life was in a danger and she should be very careful. "I left Pakistan quietly as certain messengers were sent to my house to inform me about government's intentions to prepare a charge-sheet," Dr Siddiqa told The New here.

She said she believed that the messengers, who were personally known to her, were sent because the authorities concerned were annoyed at her work on the political and economic might and role of the military establishment.

Dr Ayesha said she had planned to visit London in the second week of June to attend her book's launching ceremony here on June 13. But, after receiving these messages she decided to leave for London quite early, she said, adding that after receiving these messages, her husband was frightened about her safety in Pakistan.
Posted by: John Frum || 06/07/2007 00:00 || Comments || Link || E-Mail|| [318 views] Top|| File under:
Saudi ambassador visits Lal Masjid
Lal Masjid prayer leader Maulana Abdul Aziz told Saudi Ambassador to Pakistan Ali Awad Al Asseri on Wednesday that Sharia's enforcement and co-e
ducation system's abolition in Pakistan were the clerics' main demands. The envoy told them that the demands could not be met overnight.

Asseri visited Lal Masjid on Wednesday and stayed there for almost one and a half hours. However, he did not respond to media questions. Lal Masjid deputy prayer leader Abdul Rashid Ghazi told reporters that Asseri visited the mosque on the clerics' request. He criticised the government for not allowing the Imam-e-Kaaba to visit the mosque. "Stopping the Imam-e-Kaaba from meeting us is deplorable," said Ghazi. He added that the Saudi ambassador "listened to our demands and said they could not be fulfilled overnight".

Ghazi said that Aziz asked the ambassador if the government could pass ordinances overnight, why could not it take 'concrete steps' for the enforcement of Sharia. He said that Maulana Aziz had cited the recently amended PEMRA Ordinance to support his claim.

Ghazi said that all problems would be resolved if the government implemented an Islamic system in the country, Online reported. Ghazi said that Aziz had assured the envoy that madrassa students would evacuate the children's library and the clerics would hand over the control of Jamia Hafsa and Jamia Fareedia to the government if the government implemented Sharia in the country.
Posted by: Fred || 06/07/2007 00:00 || Comments || Link || E-Mail|| [293 views] Top|| File under:
'Mulla Nazir not expelled from Taliban'
A spokesman for tribal militants in South Waziristan on Wednesday denied reports that commander Mulla Nazir Ahmed had been "expelled" from the Taliban movement for killing Uzbek militants.

"This is propaganda against the ameer (commander) and he still enjoys the support of the Taliban," the spokesman told Daily Times following a foreign radio report, also picked up by the Pakistani Urdu press, that quoted an unnamed source as claiming that Mulla Nazir had been expelled from the movement. The spokesman said the uprising against the Uzbek militants was "indigenous" because the Ahmedzai Wazir tribe's patience was being tested by the "unbecoming behaviour" of their guests. Mulla Nazir led an uprising against the Uzbeks in March dislodging hundreds of Uzbek militants from Wana and its surrounding areas after complaints of target-killing, kidnapping for ransom and other crimes against the Uzbeks grew.
Posted by: Fred || 06/07/2007 00:00 || Comments || Link || E-Mail|| [280 views] Top|| File under:
International-UN-NGOs
AI wants us to know: 39 Secretly Imprisoned by U.S.
A coalition of human rights groups has drawn up a list of 39 terror suspects it believes are being secretly imprisoned by U.S. authorities and published their names in a report released Thursday. Information about the so-called "ghost detainees" was gleaned from interviews with former prisoners and officials in the U.S., Pakistan, Afghanistan, and Yemen, according to Amnesty International, Human Rights Watch, and four other groups.

Information on the purported missing detainees was, in some cases, incomplete, the report acknowledged. Some detainees had been added to the list because Marwan Jabour, an Islamic militant who claims to have spent two years in CIA custody, remembered being shown photos of them during interrogations, it said. Others were identified only by their first or last names, like "al-Rubaia," who was added to the list after a fellow inmate reported seeing the name scribbled onto the wall of his cell. But information for at least 21 of the detainees had been confirmed by two or more independent sources, said Anne Fitzgerald, a senior adviser for Amnesty International.

President Bush acknowledged the existence of secret detention centers in September 2006, but said that the prisons were then empty. Bush said 14 terrorism suspects that the CIA had been holding, including a mastermind of the Sept. 11, 2001, attacks on the United States, had been transferred to military custody at Guantanamo Bay for trials.

Detainees on the list include Hassan Ghul and Ali Abd al-Rahman al-Faqasi al-Ghamdi, who were both named in the 9-11 Commission report as al-Qaida operatives. Another is Mustafa Setmarian Nasar, a jihadist ideologue named as one of the FBI's "Most Wanted Terrorists." U.S. officials have confirmed that Nasar was seized in the southwestern Pakistani city of Quetta in November 2005, and the activists' report said that he was taken into U.S. custody after his arrest, citing unnamed Pakistani officials. His current location is unknown. Also missing is Mohammed Omar Abdel-Rahman, the son of the Omar Abdel-Rahman, the "Blind Sheik" behind the first plot against the World Trade Center in New York, the report said.

Most of the 35 other detainees mentioned in the report have been previously identified, with the exception of four Libyans, alleged members of the al-Qaida-linked Libyan Islamic Fighting Group. The report says they were handed to U.S. authorities and have not been heard from since.

The four other groups involved in drafting the report were the Center for Constitutional Rights in New York, the Center for Human Rights and Global Justice at New York University's School of Law, and Reprieve and Cageprisoners - both London-based rights groups.
Posted by: trailing wife || 06/07/2007 07:32 || Comments || Link || E-Mail|| [398 views] Top|| File under:
Iraq
Chlorine Used to Intimidate Iraqis
WASHINGTON, June 6, 2007 – Anyone who doubts that al Qaeda would use chemical, nuclear or biological weapons need only look at the terror group's attacks in Iraq, Defense officials said. Al Qaeda and affiliated groups have used chlorine gas in attacks against civilians, Iraqi forces and coalition forces at least 15 times since October, according to U.S. officials in Baghdad.

"Chlorine is used by terrorists with the intent to harm or kill large numbers of civilians," an official said. "The attacks show that the terrorists are adaptable, but it reflects more on their maliciousness than their sophistication."
Looks like a headline in the New York Times, eh?
The first documented chlorine attack was Oct. 21, 2006, in Ramadi, a Multinational Force Iraq spokeswoman said. In that attack, terrorists drove a car bomb with 12 120 mm mortar shells and two 100-pound chlorine tanks. The attack wounded three Iraqi policemen and a civilian. The first attack that received media attention was at Taji, where terrorists remotely detonated a 5-ton truck packed with 100 pounds of high explosives and two 1-ton chlorine tanks. The attack killed one civilian and wounded 114 others.

Other chlorine attacks occurred in Fallujah, Balad and Ramadi. The most recent attack was June 3 against Forward Operating Base Warhorse, in Diyala province. Again, a suicide car bomber launched the attack, and officials estimate it included two tanks of chlorine and 1,000 pounds of explosive. The cloud from the attack blew over Warhorse and sickened 65 servicemembers, Multinational Force Iraq officials said. All were examined and returned to duty.


That would be last Sunday. I missed it in the wife's WaPo.


Officials in Baghdad cannot tell from their records if anyone has died from chlorine inhalation. A Multinational Force Iraq spokesman said there are anecdotal reports that while the blasts from the attacks have killed, few have died solely from the gas. "We hear that an old man and some babies may have been killed, but we can't pin that down," the spokesman said.

"We have seen attempts made by insurgent forces – al Qaeda in particular – to use debilitating agents like chlorine in their (improvised explosive devices and car bombs) to cause casualties beyond just concussion and blast," Pentagon spokesman Bryan Whitman said.

Whitman said the attacks have been of limited effectiveness, but that does not lessen concerns. "We continue to look at ways to prevent those materials from making their way to those who plant explosive devices," he said. This is a difficult proposition because many chemicals, like chlorine, have legitimate civilian uses. Chlorine is used to purify water and in other industrial processes.

Without getting into details that could jeopardize operational security, U.S. servicemembers have gear like gas masks and Zionist force fields to protect them from such weapons, a Pentagon official said. So the terrorists aim the weapon at civilians in an effort to intimidate populations.

"The car bombs themselves are designed to target innocent civilians," Whitman said. "It reflects the brutality of the enemy we are facing and the total disregard of life to use such an indiscriminate nature."
Posted by: Bobby || 06/07/2007 06:43 || Comments || Link || E-Mail|| [281 views] Top|| File under:
UN inspectors warn insurgents using dangerous chlorine in Iraq
UN inspectors warned that insurgents in Iraq were using chlorine to kill and wound civilians and could, given the country's expertise in chemical arms in the past, develop other weapons-grade toxic agents.

Media reports have showed that insurgents are using toxic chemicals, such as chlorine, combined with explosives for dispersal, the UN Monitoring, Verification and Inspection Commission, known as UNMOVIC, said in a report to the Security Council posted on its Web site on Tuesday. "Such attacks have resulted in the killing of tens and injuring of hundreds of people throughout Iraq," UNMOVIC said.

There have been at least 10 attacks using chlorine, and several others were attempted and foiled by security forces, said UNMOVIC in its quarterly report, dated May 29. "Given the current security situation in Iraq, it is possible that some non-state actors will continue to seek to acquire toxic agents or their chemical precursors in small quantities," the report said. In addition, "non-state actors could also seek to acquire other, more toxic agents that are either indigenously produced or procured from abroad," it said.

The survey, prepared by UNMOVIC's acting executive chairman, Dimitri Perricos, pointed to the expertise Iraq had in producing chemical weapons "with hundreds of scientific and technical personnel having been involved in the past chemical weapons programme."

Another danger was the availability and possible misuse of dual-use chemical production equipment, previously monitored by UN inspectors until they left Iraq shortly before the US-led invasion in 2003. Coalition forces have not allowed the monitors to return since then. Through satellite imagery, UNMOVIC said, it identified a number of buildings and structures that used to contain such equipment but had been demolished or damaged by 2004. However, the fate of the equipment, even in buildings that remained intact, was unknown, UNMOVIC said.
Posted by: Fred || 06/07/2007 00:00 || Comments || Link || E-Mail|| [372 views] Top|| File under:
Israel-Palestine-Jordan
Paleos (some) like Israel bombing of Gaza
The most astonding part of this is that the Yahoo source is Reuters.



"...It's very ironic but I'm relieved the Israelis have started a bombing campaign. The gunmen killing each other on the streets were forced to go into hiding," said Mai, a Gaza housewife, referring to strikes aimed at halting rocket attacks on Israel..."



Reporters were: Wafa Amr in Gaza, Atef Sa'ad in Nablus and Said Ayyad in Bethlehem
Posted by: mhw || 06/07/2007 12:17 || Comments || Link || E-Mail|| [499 views] Top|| File under:
Olmert wants talks on Arab peace plan
Israel said on Wednesday it was prepared to make "painful concessions" to achieve peace with the Palestinians, working via an Arab initiative drawn up earlier this year and supported by Egypt and Jordan.

But Prime Minister Ehud Olmert, writing in Britain's Guardian newspaper, said any talks must take the form of discussion rather than an ultimatum. "I take the offer of full normalisation of relations between Israel and the Arab world seriously; and I am ready to discuss the Arab peace initiative in an open and sincere manner," Olmert wrote. "Working with our Jordanian and Egyptian partners, and hopefully other Arab states, we must pursue a comprehensive peace with energy and vision. But the talks must be a discussion, not an ultimatum."

Writing in a column published alongside Olmert's, Palestinian Prime Minister Ismail Haniyeh said if Israel was serious about peace, it had to recognise "the basic rights of our people", including the right of refugees who fled or were driven out by Israel when it was founded in 1948 to return. "In the 1967 war, Israel conquered the land of Palestine but it did not conquer the people. The 1967 war has over 40 years engendered successive wars and destabilisation of the Middle East," Haniyeh wrote. "If Israel is serious about peace, it has to recognise these basic rights of our people," Haniyeh said. "Nothing will stop our struggle for freedom and to have all our children reunited in a fully sovereign state of Palestine, with Jerusalem as its capital."
Posted by: Fred || 06/07/2007 00:00 || Comments || Link || E-Mail|| [282 views] Top|| File under:
Solana: Gaza peacekeeping force not out of the question
It is possible that an international peacekeeping force would be stationed in the Gaza Strip, even though it would probably be difficult for Egypt to agree to its deployment, European Union Foreign Policy Chief Javier Solana said on Wednesday. Solana told the European Parliament in Brussels that "for the first time in many, many years, the idea of an international force" was not out of the question.

Solana said two groups in the Knesset had said it may be the moment to call for such a force south of Rafah Crossing. "We are working on that," he said. "The Israelis are also considering that possibility, the Palestinians are considering that possibility, the Egyptians are considering that possibility."

Solana said it would probably be difficult for Egypt as deployment of such a force might give the impression it was not able to control that part of the border. However, he added: "I think we can still get into discussions on these issues and maybe eventually get a solution."

The EU's External Relations Commissioner Benita Ferrero-Waldner told the parliament an international mechanism to provide direct aid to the Palestinians would be extended for a further three months. She said humanitarian conditions remained "dire" and urged EU members states to offer extra funds.
Posted by: Fred || 06/07/2007 00:00 || Comments || Link || E-Mail|| [283 views] Top|| File under:
EU push to stop sanctions on Hamas
A growing number of European Parliament members are demanding the European Union recognize the Palestinian unity government and resume direct financial aid payments frozen more than a year ago.

Their opposition to the EU boycott, imposed after last year's election victory by Hamas, is driven by concern that the aid cutoff has been counterproductive - failing to persuade Hamas to moderate, while contributing to the turmoil as rival Palestinian factions clash in the streets. "If we don't end the boycott the region will descend into civil war and al-Qaida-type terrorist groups will emerge," Belgian Socialist lawmaker Veronique De Keyser said ahead of a Wednesday parliamentary debate with the EU's foreign policy chief Javier Solana on the situation in the region. "The only solution is to recognize the government that was legitimately elected - and talk with all of its members," she said.

She is among a large group of EU parliamentarians - as many as 250 in the 785-member house, according to some lawmakers - who would like to see the EU's 27 member states radically change their policy toward the Palestinians.

So far, the EU's 27 national governments and the bloc's executive body, the European Commission, have refused to change their policy, insisting that any Palestinian government must recognize Israel, accept previous agreements with Israel and renounce violence.

Even with the Fatah movement now in a unity government with Hamas, many Western governments have limited their dealings to the new members of the Palestinian Cabinet, which are perceived as more moderate.

Despite the growing calls in the EU Parliament, an early end of the boycott is not in sight - but how to proceed is an issue that is being intensely fought over, according to one senior EU diplomat.

The EU's policy toward the Middle East is determined solely by its national governments, and the European Parliament has no decision-making powers in this area. But debates in the EU legislature - the only directly elected EU institution - are an important reflection of the political mood in the member states, and voices advocating a policy change toward the Palestinians are an undercurrent some say is likely to grow if the situation deteriorates further.

During the aid cutoff, the EU has channeled hundreds of millions of euros in social assistance to the Palestinians through a program that bypasses the government. A new PLO account - managed by Finance Minister Salam Fayyad - has also been set up.

EU foreign ministers are expected to discuss a proposal to shift EU aid to the new PLO fund at their meeting in Luxembourg June 18.

Because Hamas is not part of the PLO, the new account would give the EU a mechanism for resuming payments - and considerably boosting the Palestinian public finances - without going through Hamas.

"We are discussing with Minister Fayyad the different possibilities that are there in order to have the transparency and the accountability for the money that could be transferred to that account," Swedish Foreign Minister Carl Bildt said earlier this week after a meeting with his Palestinian counterpart, Ziad Abu Amr.

But some EU parliamentarians want a more dramatic shift.

In a break with EU policy, several EU parliamentarians met Palestinian Prime Minister Ismail Haniyeh of Hamas in Gaza City in May, in the first meeting between a European delegation and the Hamas leader since the Islamic group came to political power last year.

The Socialist group, which holds 218 seats in the EU assembly, wants to ensure a political resolution that is being prepared for a vote later this month includes a call for the recognition of the government and an immediate release of more funds to the Palestinians.
Posted by: Fred || 06/07/2007 00:00 || Comments || Link || E-Mail|| [280 views] Top|| File under:
Barak: Olmert must quit before final Winograd report
Prime Minister Ehud Olmert must resign before the publication of the Winograd Committee's final report, frontrunner in the upcoming primary for the Labor party leadership, Ehud Barak, said during a press conference Wednesday evening. "The interim conclusions of the Winograd Committee are harsh, and because of them, Prime Minister Ehud Olmert must resign," Barak said. "If he does not do this by the time final report is published, I will act to dissolve the government and establish a new coalition, or move to elections."
Posted by: Fred || 06/07/2007 00:00 || Comments || Link || E-Mail|| [277 views] Top|| File under:
Olde Tyme Religion
al-Azhar U discusses Sunni theological faculty in Tehran
Cairo's University of al-Azhar - the highest seat of Sunni learning - will send a group of researchers to Tehran to look at setting up a Sunni theological faculty there, al-Azhar's imam Mohammed Sayyed al-Tantawi said, after a meeting with the cultural attache of Iran's commercial office in Cairo, Mohammad Zamani. The initiative would be a significant step forward in the normalisation of relations between the two countries, at a moment in which the governments of Cairo and Tehran are tentatively seeking to resume relations broken off nearly 30 years ago.

"The decision to set up a theological faculty in Tehran addresses the need to bring Sunnis and Shiites closer together and contrast the forces that are compromising the unity of the Islamic world and of the ummah [community of the Muslim faithful]" Tantawi said. The majority of Iran's population is Muslim, with an overwhelming 89 percent Shiites and 9 percent Sunnis. "Between Sunnis and Shiites there is a unity of vision because they both pray to the same and only God, believe in the five pillars of the faith and both look towards Mecca" said Tantawi.

For his part Zamani highlighted the prestige of the al-Azhar university in the Islamic world and said he hoped for an exchange of teaching staff, texts and students from the two countries.

The current drive to renew relations, which were severed in 1979 after the Islamic revolution in Iran, apparently results from the recent thaw between the US and the Islamic Republic.

George Bush the uniter. Sheesh.
Posted by: mrp || 06/07/2007 08:27 || Comments || Link || E-Mail|| [288 views] Top|| File under:
Syria-Lebanon-Iran
Lebanon has two-point plan to end Fatah al-Islam group
Six major Palestinian factions operating in Lebanon agreed to form a joint committee to coordinate affairs of the Palestinian refugees with the Beirut government and settle the Fatah al-Islam issue. The committee is headed by Palestine Liberation Organization diplomatic representative in Beirut Abbas Zaki, Palestinian sources said They said the committee comprises representatives of Palestinian President Mahmoud Abbas' mainline Fatah, The Popular Front for the Liberation of Palestine (PFLP), The Democratic Front for the Liberation of Palestine (DFLP), Hamas, Islamic Jihad and the Popular Front for the Liberation of Palestine-General Command (PFLP-GC).

Point One: Death to Israel

Point Two: Death to America

Point Three: Death to the moustache of that pasty faced apostate sitting across the table from me, yes you, you filthy son of swine

Point Four: My tribe gets its legitimate 75% share of the contract or our honour will have its dire revenge

Point Five: Your clan is working for Mossad

Point Six: Go fer yer guns, Mahmoud!

Zaki is holding talks with his PLO superiors in Jordan to obtain President Abbas' approval of the committee, called the Higher Political Committee to Oversee Affairs of Palestinians in Lebanon, the sources said One source said Zaki also wants Abbas' approval of a blueprint for an "understanding" with Lebanon on settling the issue of the so-called Fatah al-Islam terrorist network which has been fighting the Lebanese army at the northern refugee camp of Nahr al-Bared for 18 days.

The two-point understanding is based on the Lebanese government's distinction between "two categories of Fatah al-Islam terrorists. Those who slaughtered the Lebanese Army (in a surprise attack during their sleep), and those who fought the Lebanese Army," the source said. The first category includes "some 50-60 terrorists wanted for killing the Lebanese troops, security officers and Lebanese citizens," according to the source.

He said the second category covers "some 150 fighters who took part in the fight against the army at Nahr al-Bared as of May 21," when the army launched its counter offensive, one day after Fatah al-Islam terrorists slaughtered a number of its troops in a series of surprise raids.

Lebanese Authorities want to refer all Fatah al-Islam terrorists who fall under the first category to a military tribunal on charges punishable by death. While others would be tried also by a military tribunal and then extradited to their respective nations, except for Lebanese citizens and Palestinian refugees residing originally in Lebanon who will serve their sentences in Lebanon, the source explained. This leaves no other option for Fatah al-Islam terrorists but to surrender or face death "in a final show down with the Lebanese Army."
Posted by: Fred || 06/07/2007 00:00 || Comments || Link || E-Mail|| [284 views] Top|| File under:
'Syria, Iran, Hizbullah planning war'
Syria, Iran and Hizbullah are preparing for the possibility of a war with Israel on the Syrian front, Channel Two reported on Wednesday night. Reportedly, Damascus has set August as the month for final war preparations.

The report followed an earlier security cabinet meeting devoted almost exclusively to Syria, during which Prime Minister Ehud Olmert said: "Israel seeks peace with Syria but we must be wary of miscalculations which could bring about an unwanted escalation."

The Prime Minister's Office said Israel had no belligerent intentions toward Syria and had relayed this message to Damascus through various diplomatic channels. The results of the meeting that ended around noon Wednesday were kept secret except for an announcement regarding a special forum that would be devoted to analyzing Syria's intentions and relaying them to the prime minister.

The forum would receive updates from military intelligence sources and other agencies. The members of the forum would be Foreign Minister Tzipi Livni, Defense Minister Amir Peretz, Strategic Affairs Minister Avigdor Lieberman, National Infrastructures Minister Binyamin Ben Eliezer and Labor, Trade and Industry Minister Eli Yishai, and Vice-Premier Shimon Peres.

The meeting on Wednesday morning followed weeks of conflicting signals regarding whether Israel is, or should, look into the meaning of Syria's declared interest in negotiations. The ministers are expected to hear briefings from various governmental agencies - the Mossad, the National Security Council, military intelligence and the Foreign Ministry - regarding Syria's intentions.

In recent weeks, more and more voices - including central figures in the IDF such as Chief of General Staff Lt.-Gen Gabi Ashkenazi - have advocated discreetly talking to the Syrians. Various IDF officials have been quoted as saying that Syria may opt for war if its overtures were not positively received.
Posted by: Fred || 06/07/2007 00:00 || Comments || Link || E-Mail|| [279 views] Top|| File under:
Iran agrees to release 3 detained Finns
Iran has agreed to release three Finnish employees of Nokia Siemens Networks who were detained Saturday after straying into Iran's territorial waters during a fishing trip in the Persian Gulf, the company said Wednesday "They (the men) have contacted us and said they will return to Dubai shortly," Nokia Siemens spokesman Barry French said. "We certainly appreciate the support of the government of Finland in reaching out to the Iranian counterparts." He gave no other details.
Posted by: Fred || 06/07/2007 00:00 || Comments || Link || E-Mail|| [262 views] Top|| File under:
Who's in the News
73
[untagged]
Bookmark
E-Mail Me
The Classics
The O Club
Rantburg Store
The Bloids
The Never-ending Story
Thugburg
Gulf War I
The Way We Were
Bio
Merry-Go-Blog
Hair Through the Ages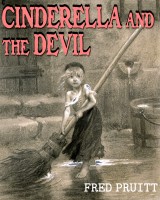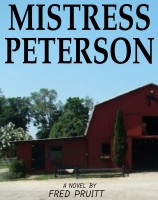 On Sale now!


A multi-volume chronology and reference guide set detailing three years of the Mexican Drug War between 2010 and 2012.

Rantburg.com and borderlandbeat.com correspondent and author Chris Covert presents his first non-fiction work detailing the drug and gang related violence in Mexico.

Chris gives us Mexican press dispatches of drug and gang war violence over three years, presented in a multi volume set intended to chronicle the death, violence and mayhem which has dominated Mexico for six years.
Click here for more information


Meet the Mods
In no particular order...


Steve White
Seafarious
Pappy
lotp
Scooter McGruder
john frum
tu3031
badanov
sherry
ryuge
GolfBravoUSMC
Bright Pebbles
trailing wife
Gloria
Fred
Besoeker
Glenmore
Frank G
3dc
Skidmark
Alaska Paul



Better than the average link...



Rantburg was assembled from recycled algorithms in the United States of America. No trees were destroyed in the production of this weblog. We did hurt some, though. Sorry.
18.204.55.168