-Lurid Crime Tales-
Paris Hilton is released from L.A. jail
Meanwhile, back in one of the Two Americas...


LOS ANGELES - Paris Hilton was released from a Los Angeles County jail early Thursday because of an unspecified medical problem and will fulfill the remainder of her sentence in home confinement, a sheriff's spokesman said.


Hmmmmmm..."unspecified medical condition"? Allergic to jail maybe? Broomstickitis?




She was depressed. She was in jail, after all.

The 26-year-old hotel heiress was sent home shortly after 2 a.m. fitted with an electronic monitoring bracelet. She had spent five days at the Century Regional Detention Facility in suburban Los Angeles for violating probation in an alcohol-related reckless driving case.


First there was "Each Dawn I Die", then "Papillion". Now, "Five Days in the Hole: The Paris Hilton Story". Starring Lindsay Lohan as Paris Hilton. With Rosie O'Donnell as Knuckles


"I can't specifically talk about the medical situation other than to say that, yes, it played a part in this," said sheriff's spokesman Steve Whitmore.


I wonder if a judge is out pricing Maseratis today?


Hilton had been sentenced to 45 days behind bars, but had been expected to serve 23 days because of state rules allowing shorter sentences for good behavior.Whitmore said that under the new agreement, Hilton would be confined to her home for 40 days. "Because she has agreed to this through her attorney, her sentence is now back up to the 45 days. She has served already five days so that's 40 days," he explained.


You mean she has to live on...take out! Oooooh, the humanity!


After she checked in Sunday, Whitmore said Hilton's demeanor was helpful."She was focused; she was cooperative," he said.


If you want to get along in here, do what Knuckles says, rich girl!


Hilton's lawyer, Richard A. Hutton, said Monday after his client's first night in jail that she was doing well under the circumstances."She's using this time to reflect on her life, to see what she can do to make the world better and hopefully, in my opinion, to change the attitudes that exist about her among many people," Hutton said after visiting Hilton.


Oh, this will do wonders for that, counselor...
Posted by: tu3031 || 06/07/2007 11:45 || Comments || Link || E-Mail|| [393 views] Top|| File under:
Suspect Arrested in Kan. Teen's Death
Yep, it's the guy in the video. I'm sure our Rantburg community will have some ideas on how to deal with him if he is found guilty.


OVERLAND PARK, Kan. (AP) - Police arrested a man in the abduction and death of a teenager whose body was found Wednesday in a Missouri park four days after she disappeared from a Kansas store's parking lot. Authorities said 18-year-old Kelsey Smith's body was found at a lake in Grandview, Mo., about 20 miles east of where she had disappeared Saturday. They did not say how Smith died.

Overland Park Police Chief John Douglass identified the suspect as Edwin R. Hall, 26, of Olathe. Hall was expected to be charged Thursday with premeditated first-degree murder and aggravated kidnapping. Douglass said Hall was interviewed Wednesday after police acted on a tip that matched him to a vehicle seen in surveillance video pulling into the Target parking lot about a minute after Smith parked there. He declined to comment on the circumstances of Hall's questioning or evidence in the case.

Douglass said Hall appeared to be the same person shown in the video walking into the Target soon after Smith entered the store. "I want to again express my condolences to the Smith family," he said. "I realize that this is not the preferred conclusion. While we cannot give them their daughter back, we can at least give them justice."

Johnson County, Kan., prosecutor Phill Kline said charges would be filed Thursday morning. "This community has lost a vibrant and promising life and a family has sufferered unimaginable tragedy," he said. Kline said his office would ask the state to set bond at $5 million. He declined to specify whether investigators had determined that Smith was killed in Kansas.

Douglass said police had received more than 500 tips in the case and had questioned numerous people Wednesday, including Hall.

Officers had been searching woods at the lake since Tuesday after investigators traced two signals from Smith's cell phone to an area about 15 miles east of the Target store in suburban Kansas City.

Before a church memorial service Wednesday evening, Smith's father thanked everyone involved in the search. "She could walk into a room full of strangers and walk out with a room full of friends," Greg Smith said at Hillcrest Covenant Church in Prairie Village, Kan. "Her excitement and passion for life was unmatched," he said, fighting tears. "She lived more in 18 years than many people do with a great deal more time."
Posted by: Atomic Conspiracy || 06/07/2007 04:45 || Comments || Link || E-Mail|| [293 views] Top|| File under:
Home Depot Fires Men Who Stopped Thieves
It really is as bad as it sounds, read on:


MIDWEST CITY, Okla. -- A former Home Depot employee said the company fired him and three other workers because they helped police catch several suspected shoplifters in May.Midwest City Police said the men helped officers catch suspected shoplifters as they tried to run from a store with lawn equipment.

An internal memo from Home Depot outlines that associates cannot accuse, detain, chase or call the police on any customer for shoplifting.


Don't call the police? WTF are they supposed to do? Help the thieves carry the stuff out?


However, one of the fired employees said the company is selective in enforcing that policy. "The loss-prevention guy at our Shields (Boulevard) store turned around and told me all we need to do is tell the shoplifter to have a good day as they leave the store. I said that just doesn't make sense," former employee Bob Stewart said.


I guess lynching from the parking lot light pole is out of the question too.


Stewart said what really doesn't make sense is a termination letter Home Depot gave him and three other employees after they helped police catch the shoplifters.


More and more corporate types see the police and authorities in general as enemies of their customer base. Makes you wonder about their customer base.


"We saw them with the merchandise. We saw them run out of the store. I never kept my eyes off of them," Stewart said. "Then when we asked them for a receipt, and that's when they dropped the merchandise and they kept running. One guy still had a chainsaw while he was running, and that's when the cops tackled him."

The letter said Stewart and the others were fired because they "pursued and assisted in the apprehension of suspected shoplifters."


People used to get medals for this kind of stuff.


Stewart said all he did was call police, something he's done before. Less than eight months ago, he said that he received a letter -- a commendation letter -- for helping police catch a thief trying to steal $2,500 worth of wire. On the top of the letter, written in bold letters was "Great job, Bob."

Home Depot officials said in an e-mail to Oklahoma City TV station KOCO that they have "standard operating procedures in place for situations like this," and that "from time to time, we find inconsistent execution in our stores." However, they added that they do not discuss personnel matters and will not comment on this specific case.

Midwest City Police Chief Brandon Clabes said he won't comment on the store policy, but said they would probably not have caught the suspects or recovered the property or the stolen car they drove if it had not been for the help of these four employees. Clabes said he is considering giving the four men letters of appreciation for helping catch the suspects.
So, some people do still understand that catching crooks is a good thing.

Any Rantburgers need a new lawn tractor? Hell, just rent a truck and carry off a dozen of them! If you need help in your looting, you can hire illegals right there in HD's parking lot, too.
Posted by: Atomic Conspiracy || 06/07/2007 01:48 || Comments || Link || E-Mail|| [321 views] Top|| File under:
-Short Attention Span Theater-
Ayyyyyyyyyyyy! It is the abomination known as Euorvision!
The Manolo, he is blogging it, and his comments (especially the mouseover photo captions) are super-fantastic.



Part 1: "Nooooo!"

Part 2: "Shrieking Moldovan hotties in the low-rise, leather half-kilty pants."

Part 3: "one more reason the Eurovision contest should be outlawed: Verka Serduchka"

Part 4: "Please, Polish peoples, keep the hands in sight at all times."
Posted by: Mike || 06/07/2007 18:04 || Comments || Link || E-Mail|| [302 views] Top|| File under:
Wheelchair man gets highway ride
A wheelchair user has been taken for a high-speed ride along a US highway after his handlebars became tangled up in the front grille of a lorry.

The back of the 21-year-old man's wheelchair was scooped up as he passed in front of a lorry leaving a petrol station, Michigan state police said.

The truck driver drove off, completely unaware that he had a new passenger.

Passing motorists told police, who found the man unhurt - but still attached to the front of the truck.

He had been kept in his wheelchair by a seatbelt.

Police in the town of Paw Paw, Michigan, said the unidentified man told them "it was quite a ride", but complained only that he had spilled his soda.

The truck reached speeds of 50mph (80km/h) as it drove down the Red Arrow Highway.

After several miles the driver pulled over at the depot of a trucking company where police then told him about the man on his front end.

He refused to believe there was a man in a wheelchair stuck to the front of his truck until he saw it for himself, police said.
Posted by: anonymous5089 || 06/07/2007 15:35 || Comments || Link || E-Mail|| [291 views] Top|| File under:
US Less Safe, Bush Not Blamed
The nation's accidental death rate has been gradually creeping higher and is up 12 percent compared to the lowest rate on record, in 1992, according to a report released Thursday by the National Safety Council. The independent, nonprofit group warned that if the trend continues, the nation could surpass the all-time high of 116,385 accidental deaths, set in 1969.


About 40,000 of those were automobile-related. Puts 1,000 troop deaths per year in a new light, doesn't it?


From 1969 until 1992, the rate of accidental deaths - a number adjusted for population growth - steadily declined. The council credited seat belts and air bags in vehicles, smoke detectors in homes and stiff drunken driving laws with reducing deaths.

But ground is being lost because of increasing rates of falls among the elderly and accidental overdoses from legal and illegal drugs, said Alan McMillan, CEO of the National Safety Council. Meanwhile, deaths from workplace accidents and car crashes have been fairly stable.

Posted by: Bobby || 06/07/2007 06:36 || Comments || Link || E-Mail|| [281 views] Top|| File under:
Africa North
Algeria: desecration of graves insulting Islam
People and official authorities expressed anger over the desecration of graves in the wilaya or province of Batna (eastern Algeria). Grafittis insulting Islam and praising Israel were written on some graves. A guard of the cemetery said he was in anger over these grafittis especially that some of his relatives' graves were desecrated as well.

The Star of David was written on one of them, he said. A policeman was very furious when he saw a grafitti written on another grave saying: "viva Israel, Islam is the real and biggest Satan".

"The biggest Satan is the one who desecrates graves and describes dead using racist grafittis ", said the policeman.

It was written on another grave in the same cemetery in Batna: "Christ is happiness". All those grafittis were written in good French. "The solution is to have more guards on the spot because there are not enough of them in the cemetery", said a guard.

Even politics were involved in this heinous affair. Other offending grafittis were written such as: "Arab nations are the dirt of earth" and "viva dear France and FLN (political party) are scum". An investigation is underway to find out those behind these horrendous desecrations.
Posted by: ryuge || 06/07/2007 09:55 || Comments || Link || E-Mail|| [458 views] Top|| File under:
Home Front: Politix
Immigration Bill Unraveling
A fragile compromise that would legalize millions of unlawful immigrants risks coming unraveled after the Senate voted early Thursday to place a five-year limit on a program meant to provide U.S. employers with 200,000 temporary foreign workers annually.

The 49-48 vote came two weeks after the Senate, also by a one-vote margin, rejected the same amendment by Sen. Byron Dorgan. The North Dakota Democrat says immigrants take many jobs Americans could fill.

The reversal dismayed backers of the immigration bill, which is supported by President Bush but loathed by many intelligent conservatives. Business interests and their congressional allies were already angry that the temporary worker program had been cut in half from its original 400,000-person-a-year target.

A five-year sunset, they said, could knock the legs from the precarious bipartisan coalition aligned with the White House. The Dorgan amendment "is a tremendous problem, but it's correctable," said Sen. Arlen Specter, Rino-Pa. The coalition will try as early as Thursday to persuade at least one senator to help reverse the outcome yet again, he said.


This bill died when the Senate refused the Corbin amendment that would prevent aliens with felony convictions in the U.S. from getting a provisional Z visa. Failure to get that into the bill just about guarantees a successful Republican filibuster.
Posted by: Bobby || 06/07/2007 06:29 || Comments || Link || E-Mail|| [475 views] Top|| File under:
Home Front: WoT
Three ex-terrorists speak at UC Irvine
An unusual thing happened at the beginning of the Three Ex-terrorists speaking event at UC Irvine last Wednesday: they asked the audience to stand and recite the pledge of allegiance to the flag.

Over 1,300 people stood up from the UC Irvine campus, the surrounding community and local law enforcement who showed up to hear former terrorists Walid Shoebat, Kamal Saleem and Zak Anani speak at the Orange County, California campus. Local law enforcement had advised they expected a protest outside the event by the Muslim Students Association (MSU) -- the promoters had to pay $8,000 for security -- but only 25 protestors showed up outside, mostly MSU students, who gave up their protest and went inside the event--after the pledge of allegiance.

And there was complete calm. Unlike when Middle East expert Daniel Pipes spoke at UC Irvine and was nosily and violently interrupted by the MSU, a disclaimer before this event that intentional disruptions would lead to prosecution under existing legal statutes as was done before the same event at UC Davis and Stanford, not one person hooted or hollered during the entire evening that went into overtime.

One explanation for this peacefulness was explained to me by one of the promoters:

"The message these three ex-terrorists bring to the students is so powerful and cuts through the propaganda of those who support terrorist aims and goals that the MSU was simply afraid to confront it, head on. This is the purpose of these events at our colleges."

Kamal Saleem spoke first and repeated his contention that America is still asleep after 9/11. A terrorist since the age of 7 who went on several missions for the PLO, smuggling explosives in the Golan Heights hidden under the bellies of sheep he herded into Israel as part of his "mission," Saleem told the audience he had been active on US campuses later in life when as an adult he came to America with the purpose of spreading jihad among Muslim students across America and to recruit new members to the fold. An auto accident that almost killed him turned him around due to the kindness of people in this country who helped him--the same people he was told to wage jihad against.

Saleem explained how he began to appreciate America and Americans and that the goals of al Qaeda and other terrorist groups were not the noble causes his family and society instilled in him to believe when he was growing up. He explained how he was instructed by kin and religious leaders with one voice of killing infidels, Jews and Christians, and how he was kissed on the forehead by Yasser Arafat at a terrorist training camp. "This was my childhood," he explained, "We understood we lived to die. We learned from childhood America and Israel must be destroyed."

Saleem also spoke of the treatment of women in the Middle East, and told of the plight of his sister, who when beaten by her husband, was told by their father she must submit to such things because she "belongs" to her husband. Discussing the rape of women in Darfur and elsewhere in Africa by Muslim extremists, Saleem told about a non-Muslim woman who was raped by one jihadi who then kept track of her gestation to make sure the child she conceived from the rape would be a Muslim. He cautioned the audience that "There are over 45 assault camps in America training to carry out Allah's will," and explained how "Wahhabi lobbyists" that are funded by Saudi Arabia are promoting jihad in America.

Next up came Zak Anani who explained he was descended from a long line of Muslim imams and other Islamic religious leaders so he was well versed in the Koran. He, too, was instilled with the idea of jihad from age three and by age 13 was part of an Islamic terrorists gang in Lebanon where he tacked up 223 kills by the time he left the movement at age 17. He explained how his family and the Koran taught him that "You are the best nation ever, and that the People of the Book, the Jews and Christians are perverted" and how "God has cursed them." He explained how he converted to Christianity and how by just converting his religion he had endured over a period of 18 years 20 attempts to take his life, both in Lebanon and even in America and Canada. He admonished the audience, "They say that Islam is a 'peaceful' religion and quoted from the Koran Chapter 9, surah 5 that calls for Muslims to "ambush the infidels" and promotes a culture of death.

Anani finally left Islam because he said he was brought up to love death in the name of jihad more than life. He continued, "We want life [in America] for us and our children, not death" and explained how he changed so his daughter and her other siblings would have a chance in life. Because of this, he said, he felt he had to rise up and speak out by witnessing to others.

Walid Shoebat then spoke about Western misperceptions of the roots of terrorism. He explained how in speaking abroad, from Chile to Mexico to the UK, he was told terrorism is the result of poverty and bemoaned the equivalency of the West with acts of aggression based on concepts of jihad that ignore historical and social realities in the Middle East. He explained how what the world is experiencing today is the old Islamic Caliphate of the Ottoman Empire, trying once again to rise to world dominance. He cautioned that the West is not recognizing the threat to its own civilization as news agencies like Reuters declare Hamas "a viable organization," and explained how Al Qaeda was founded by Abdullah Azzam, a Palestinian from Jenin.

"Al Qaeda is the same as Hamas," he warned. He then gave the audience, mostly college students, a history lesson of Arab Muslim alliances with the Nazis during World War II. He criticized college professors who do not teach their students the true history of the Middle East which promotes false notions about why America is under attack.

Shoebat knows his stuff. His historical information about the PLO was dead on. And he differentiated for the students that part of the PLO terrorism mechanism is made up of Christian Arabs of the PFLP. He praised Israel for building 35 universities for the Palestinians and how a family member told him that life in the West Bank under Israeli occupation was the golden age he wished he could return to and how life under the Palestinian Authority was hell. When asked by Walid if his family member preferred there not be a Palestinian state, he replied absolutely not. When asked why not, the family member replied, "We don't want the Jews lording over us."

Shoebat then explained how the root of the Israeli Palestinian conflict is not about land, but in fact about Jew hatred. "I hate terrorism, he said, I will speak against it all of my life" and questioned why the West found it acceptable that while Israel allows 1.2 Muslim Arabs to live as equal citizens in Israel, the West accepts the Palestinian idea that a Palestinian state must be Jew free. Citing Arab media polls, he explained how western leaders keep speaking about "moderate Islam" when in fact such polls show the majority of the Islamic world in favor of violent attacks on the West in the name of jihad and cautioned against a precipitous US withdrawal from Iraq. He then warned about the Muslim Students Union on 150 campuses in America, financed and led by Saudi Arabia that he considers a subversive jihadist movement that wants to indoctrinate the next generations of young Americans and urged the audience to resist its influence in America. He admonished the audience to "Never give in" and stand for appeasement in place of pro-actively fighting jihad in America.

The audience was clearly moved and impressed by all the speakers, since it gave them a standing ovation for several minutes as the evening concluded.
Posted by: ryuge || 06/07/2007 09:44 || Comments || Link || E-Mail|| [283 views] Top|| File under:
India-Pakistan
'Convert' wife of blasphemy accused passes away
Gladys Walter, the wife of Walter Fazal Khan, passed away on Wednesday morning at Sheikh Zayed Hospital. Mr Khan was arrested for allegedly desecrating the pages of the Holy Quran. The accused, who was granted bail by the Sessions Judge on May 29, could not meet his wife and also did not know that how she embraced Islam. The deceased, 84, converted to Islam from Christianity on May 9, the same day when Mr Khan was accused of blasphemy allegedly over the plan to grab property.

The case has taken a legal twist as a civil suit was already in the court regarding Mr khan's Rs 1.24 million property. The suit was filed by one Raja Riaz. Riaz had filed the case on behalf of Walter's wife. Riaz said he was looking after Walter's wife. He said Gladys's funeral and burial held at the Miani Sahib graveyard.



Mr Khan doubted his wife's embracing Islam. He told Daily Times that she was in comma and was unable to speak. Riaz claimed she embraced Islam in the presence of a number of locals and policemen. He said Qari Saifullah, the Imam of a nearby mosque, was also present on the occasion.

Mr Khan doubted his wife's embracing Islam. He told Daily Times that how could one know that his wife embraced Islam. He said she was in comma and was unable to speak. Riaz claimed she embraced Islam in the presence of a number of locals and policemen. He said Qari Saifullah, the Imam of a nearby mosque, was also present on the occasion.

Mr Khan alleged that the police had done nothing to probe the matter even after the court's directions that the allegations were doubtful. The police officer concerned said, "We are investigating and it will take some time."

Additional Sessions Judge, Lahore, Abid Hussain Qureshi on May 29 granted bail to 79-year-old Walter Fazal Khan considering that there was no direct evidence against him. The court also ordered further inquiry to identify the actual culprit/s. On May 9, Walter was taking bath in the morning when the complainant, Raja Riaz, knocked at his door. Walter opened the door. Riaz told him that something had burnt in the house. They found a burnt book in the drawing room that later was confirmed as the Holy Quran. Raja Riaz, who was also living in the same house, called local clerics. Later the police came and a case under Section 295-B of the PPC was lodged against Mr Khan.

Dozens of traders, including the chairman and president of the Samanabad traders' union-Qaumi Tajir Ittehad and a number of locals also went to the Superintendent of Police (Investigation) and submitted in writing that the people were emotionally charged and provoked at the time of the blasphemy and later they realized the situation.
Posted by: Fred || 06/07/2007 00:00 || Comments || Link || E-Mail|| [289 views] Top|| File under:
14 made party in Double Shah's plea
The Lahore High Court (LHC) accepted a petition and allowed Asfa Bano, Ghulam Zohra and 12 others to become party in a quashment petition moved by Syed Sibtul Hassan alias Double Shah.

The petitioners, residents of Gujranwala and Wazirabad, through their counsel Dr A Basit, requested the court to implead them as a party in the quashment petition moved by Double Shah.

He said that each petitioner seeking impleadment in the petition of Double Shah was entitled to restitution from whatever assets were recovered from Double Shah. Dr Basit submitted that there was reason to believe that Double Shah, who had defrauded the public of more than Rs 55 billion had filed a quashment petition. He said the operation conducted by Double Shah had dimensions of a scam and had attracted widespread public attention and judicial notice of this fact should be taken.

He said that documentary proof was available of the fact that each petitioner seeking impleadment in Double Shah's petition was entitled to restitution of their sums from whatever assets were recovered from him (Double Shah). He said that the 14 petitioners also wanted to persuade the court to ask Double Shah to submit at least an approximate account of the total sum he had received from the people since it was from these assets that the 14 petitioners expected that there investments would be reimbursed.
Posted by: Fred || 06/07/2007 00:00 || Comments || Link || E-Mail|| [275 views] Top|| File under:
Who's in the News
73
[untagged]
Bookmark
E-Mail Me
The Classics
The O Club
Rantburg Store
The Bloids
The Never-ending Story
Thugburg
Gulf War I
The Way We Were
Bio
Merry-Go-Blog
Hair Through the Ages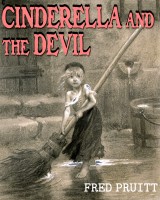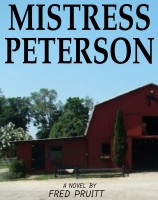 On Sale now!


A multi-volume chronology and reference guide set detailing three years of the Mexican Drug War between 2010 and 2012.

Rantburg.com and borderlandbeat.com correspondent and author Chris Covert presents his first non-fiction work detailing the drug and gang related violence in Mexico.

Chris gives us Mexican press dispatches of drug and gang war violence over three years, presented in a multi volume set intended to chronicle the death, violence and mayhem which has dominated Mexico for six years.
Click here for more information


Meet the Mods
In no particular order...


Steve White
Seafarious
Pappy
lotp
Scooter McGruder
john frum
tu3031
badanov
sherry
ryuge
GolfBravoUSMC
Bright Pebbles
trailing wife
Gloria
Fred
Besoeker
Glenmore
Frank G
3dc
Skidmark
Alaska Paul



Better than the average link...



Rantburg was assembled from recycled algorithms in the United States of America. No trees were destroyed in the production of this weblog. We did hurt some, though. Sorry.
3.228.10.34