-Short Attention Span Theater-
Leftists Show Off Their New Toy
Ms. Post has an amusing page on her blog about hybrid cars and the Hollywood stars the rest of us should emulate.

They're up to 23.

A sample of the comments:

Nora Ephron:

We don't really need a car. But a few weeks ago, I spent a day being driven around in a hybrid. It was so quiet. And the computer on the dashboard said it got 30 miles to the gallon. It just seemed to be saying, buy me, I am virtuous, and you will be too if you own me. And, as I said, it's very quiet and rarely needs re-fueling, so in some way it's the opposite of me. And there was a tax rebate and you get to drive in the carpool lane even if there's only one person in the car. So we bought a hybrid.

or Bill Maher..

Driving a hybrid is about terrorism and the environment, our number one and two issues... This is about self-preservation.

My 1998 Chevy S-10 gets 24 MPG in city driving and about 27 highway.

Where's my tax rebate?
Posted by: badanov || 11/19/2006 04:05 || Comments || Link || E-Mail|| [6468 views] Top|| File under:
Cruise and Holmes tie knot in candle-lit castle
Bracciano, Italy: Actors Tom Cruise and Katie Holmes were married in a medieval castle near Rome yesterday in an evening ceremony attended by some of Hollywood's biggest stars. Cruise's spokesman Arnold Robinson confirmed the couple had exchanged vows at the Odescalchi Castle in Lake Bracciano, Italy.


"Yup. They dunnit. I seen it."

Candles lined the entrance to the castle, its towers and windows. The wedding was celebrated by a Scientologist shaman minister. Actors Jennifer Lopez and husband Marc Anthony, Will Smith and wife Jada Pinkett and Brooke Shields were among guests who followed the bride and groom's arrival. Cruise, wearing sunglasses, waved to the crowd as he arrived in a black Mercedes. Holmes earlier arrived clutching their baby daughter Suri in her arms
Posted by: Fred || 11/19/2006 00:00 || Comments || Link || E-Mail|| [6461 views] Top|| File under:
Africa Subsaharan
Dissident Madagascar army general in coup bid
ANTANANARIVO - A shootout at a Madagascar military base killed one government soldier on Saturday after a general barred from running in a presidential election declared a new government, in an apparent failed coup bid.

Just two weeks before the poll on the Indian Ocean island, General Andrianafidisoa issued leaflets announcing an interim regime led by a military board, the defence ministry said. 'The army is taking power so that the country does not slide into civil war,' the leaflet said, according to a version of events given by the ministry whose gist was confirmed by the general himself.


Master of double-speak: his faction of the army is taking power to prevent a civil war that he's fomenting.

Andrianafidisoa, who does not use a first name and is popularly known as Fidy, had been barred from running in the Dec. 3 election for not paying a 25 million ariary ($11,400) deposit, according to judicial authorities.

After Friday's leafleting, the general went to Ivato military base, on the outskirts of the capital, seeking support from other soldiers. He was attacked by another section of the military in the early hours of Saturday. 'Mixed elements assaulted the aeronaval base where General Fidy and his men had based themselves,' Defence Ministry spokesman Paul Andre said. 'There was an exchange of fire between (government forces) and the men of General Andrianafidisoa at Ivato aeronaval base and one soldier was killed.'


Which means that while the soldiers might be good at beating up the population, they haven't spent enough time at the rifle range.

Speaking to Reuters hours after the pre-dawn clash, Andrianafidisoa said government forces had retreated after the assault on the base, leaving him free from detention. '(Army chief) General Raonenantsoamampianina called me after the fighting. He was very arrogant. He asked me what I was looking for,' he said in a telephone interview. 'I told him that I was defending the rule of law and the interests of the army.'


Which coincide with his, wouldn't you know.

He added that he nearly killed General Raonenantsoamampianina during fighting at the base. The Defence Ministry said it could not confirm that.

Raonenantsoamampianina told Reuters early on Saturday afternoon that the situation was returning to normal. 'We are working hard to straighten the matter out which we'll do as soon as we kill that rat bastard who almost killed me,' he said.

Madagascar diverted flights away from Ivato international airport, including that of Ravalomanana who was returning from a European Union conference in Brussels. He flew in to an airport in the north of the island where he resumed election campaigning, in a sign authorities considered the declaration of a new government quashed.

Madagascans have been fearful the election might lead to a repeat -- or worse -- of a disputed result in December 2001 which led to an eight-month political crisis that brought the island of 19 million people to a standstill. In 2002, Madagascar's military split into two camps.

Andrianafidisoa's stand against the president this time was a change from 2002, when he led pro-Ravalomanana soldiers in an attack against forces from a southern town, Fianarantsoa, leading to several deaths.

The world's fourth-largest island and its largest vanilla producer, Madagascar is one of the poorest countries on the globe despite its natural resources. GDP dropped almost 13 percent during the 2002 political crisis.


Hard-working people, abundant resources and a shithole of a nation: round up the usual suspects to see why.
Posted by: Steve White || 11/19/2006 00:00 || Comments || Link || E-Mail|| [6460 views] Top|| File under:
Britain
Labour MP calls for end to cousin marriage following Newsnight investigation
A Labour MP has called for an end to the practice of cousin marriage after a Newsnight investigation reports that British Pakistanis are 13 times more likely to have children with recessive disorders than the general population. The same research shows that British Pakistanis account for 3.4% of all births but have 30% of all British children with recessive disorders.


It's not like this is something new. Starting from the late Middle Ages, the royal famblies of Europe had to petition the Pope for exemptions to poke their close relatives. The fact that they did so petition accounts for the number of bleeders who regularly attended coronation balls, as well as for some of the more interesting mental aberrations among the aristocracy.

Keighley MP Ann Cryer says: "As we address problems of smoking, drinking, obesity, we say it's a public health issue, and therefore we all have to get involved with it in persuading people to adopt a different lifestyle. I think the same should be applied to this problem in the Asian community. They must adopt a different lifestyle. They must look outside the family for husbands and wives for their young people."
Mrs Cryer tells the BBC TWO programme: "There is something very wrong going on. I think the sooner we start to have a debate and we start to encourage the Asian community to address it themselves by saying we have to stop this tradition of first cousin marriages."


They don't let their sheep breed like that, so why would they think it's okay to do it themselves?

It is estimated that at least 55% of British Pakistanis are married to first cousins and the tradition is also common among some other South Asian communities and in some Middle Eastern countries.

Mrs Cryer's constituency is the Bradford area, where local doctors estimate that three quarters of marriages in Bradford's Pakistani community are between first cousins. Dr Peter Corry, Consultant Paediatrician at Bradford Royal Infirmary, says his hospital sees so many recessive genetic illnesses that it has become a centre of excellence for the treatment of some of them.


See, it's good for medical education!

Dr Corry tells the programme they have identified about 140 different autosomal recessive disorders among local children. He estimates that a typical district would see 20 to 30.
Birmingham Primary Care Trust estimates that one in ten of all children born to first cousin marriages in Birmingham's large Pakistani community either dies in infancy or goes on to suffer serious disability as a result of recessive genetic disorders.

Recessive genetic illness is one of the main reasons for admission to the city's children's hospital. But, because cousin marriage has such a long history, raising these risks is sometimes interpreted as a challenge to the community's culture.

The variant genes that cause recessive genetic illnesses tend to be very rare. In the general population the likelihood of a couple having the same variant gene is a hundred to one. In cousin marriages, if one partner has a variant gene the risk that the other has it too is far higher – more like one in eight.

But, as Newsnight discovers, some within the Pakistani community reject the evidence of a link between cousin marriage and genetic illness. The programme reports on a campaign on the issue by Birmingham Primary Care Trust which raised awareness but was criticised by some sections of the city's Pakistani community.

The report also shows that cousin marriages can be strong and enduring. Neila Butt is married to her first cousin Farooq and lives with him and their two children – Daneesh and Hikmar. Neila says she is glad she has married her cousin. She says: "You have an understanding, you have the same family history. When you talk about old times, either here or in Pakistan, you know who you're talking about. It's just a nicer emotional feel. Family events are really nice because my in-laws and Farooq's in-laws are together and related."
Posted by: john || 11/19/2006 09:12 || Comments || Link || E-Mail|| [6470 views] Top|| File under:
Down Under
Foreign forces arrive in Tonga after riots
Soldiers and police from New Zealand arrived in Tonga yesterday to help restore order after riots that left at least eight people dead and trashed most of the capital's business district, officials said. A contingent of 60 troops and 10 police flew in from New Zealand to secure the Pacific Island nation's only international airport after foreign airlines refused to use it due to a lack of security, said Tongan Defence Services spokesman Major Veehala. Another 50 troops and 35 police from Australia, including forensic experts to identify the bodies of those who died in fires during the riots, were due to arrive yesterday.

The troops will secure vital infrastructure including power stations, broadcasting systems and key government buildings. Two more Chinese shops in Tonga were torched in attacks overnight, two days after rioting destroyed much of the capital, Nuku'alofa, but the city was "reasonably calm" yesterday, Police Commander Sinilau Kolokihakaufisi told The Associated Press. "We hope the situation remains calm."
Posted by: Fred || 11/19/2006 00:00 || Comments || Link || E-Mail|| [6460 views] Top|| File under:
Europe
In Europe, it's East vs. West on the death penalty
The European Union recoiled when an Iraqi court sentenced Saddam Hussein to death earlier this month. Not even Prime Minister Tony Blair of Britain wants to see the deposed dictator with a rope around his neck. Yet many people in Central and Eastern Europe applauded the death sentence. Some of them pine for the capital punishment that they had to give up to join the European club.

The Czech Republic's right-wing prime minister, Mirek Topolanek, welcomed the Hussein sentence, calling it "an act of justice" and a warning to other dictators. President Lech Kaczynski of Poland called it "the only possible outcome." A former justice minister of Slovakia, Daniel Lipsic, criticized his country for pandering to the European Union in opposing the Iraqi decision. A majority of the public in all three countries supports reintroducing the death penalty.


Some homicides tend to be particularly heinous in eastern Europe, and the police is seen as inept or powerless. One thing the communists got right is their low tolerance for crime (crime not sponsored by them, of course). Now the cops have to recite a multitude of things before drawing their gun, i.e, give multiple warnings, and warn bad guys of oncoming bullets! etc.


Most Central and Eastern European governments echoed the official European position, particularly those that have not yet joined the European Union. Croatia's president, Stjepan Mesic, whose country hopes to join soon, said he opposed capital punishment. Even in Ukraine, which a decade ago had the highest execution rate in Europe, the government said that the death penalty was wrong, while adding it respected Iraq's sovereignty in sentencing Mr. Hussein.

But the official pronouncements masked a deeper debate rooted in the divergent histories that Europe experienced in the wake of World War II. Those countries that gave birth to fascism were the first to reject the death penalty: Italy abolished it for all but wartime crimes in 1948, and Germany for all crimes in 1949. Other Western Europeans were slower to ban it, though they all eventually did. For example, France's last execution, by guillotine, was in 1977.


...most probably in Algeria. Esquire magazine did a thing about what it feels like to be a guillotine operator. It was a family affair, apparently.


But those countries that fell under Soviet domination after the war did not take up that debate, even if their societies had once banned the death penalty. (Romania, for example, first abolished it in 1864 and didn't reinstate it until 1936.) In the Soviet satellites, a wide range of offenses were punishable by death, not only economic crimes but anything that could be construed as threatening the stability of the state.

The ideological climate then subordinated individual rights to the collective "good." Cynical as that principle might have been, it left a deep mark that has yet to disappear. With the collapse of Communism and the advent of sometimes chaotic Western liberalism, a yearning for order translated into a nostalgia, of sorts, for the days when criminals paid the ultimate price.


That's exactly right.


"The transition to democratic societies created a state of uncertainty and fear," said Klaus Rogall, a death penalty expert at the Free University in Berlin. Even today, he noted, support for capital punishment remains high in the former East Germany, while the idea is widely abhorred in the former West Germany. "The demand for the death penalty is based on a desire for protection," he said.


...or more precisely, based on the observation that EU cops are powerless wimps. The criminals know this, btw.


Public support for the death penalty was 60 percent in Eastern Europe on the eve of the millennium, according to a Gallup poll, compared with 60 percent against in Western Europe. Surveys in Poland show 70 percent support for capital punishment today.

While almost all these states (Belarus is the exception) abolished the death penalty to join the Council of Europe, a prerequisite for joining the European Union, politicians have begun to recognize public opinion.

Hungary's former prime minister and leader of its center-right opposition, Viktor Orban, called on Europe to lift its ban. His announcement came after eight people died in a Hungarian bank robbery - and after his party lost national elections.

Earlier this year, President Kaczynski of Poland made headlines by calling for a debate on the restoration of the death penalty in his country and throughout Europe. "Countries that give up this penalty award an unimaginable advantage to the criminal over his victim, the advantage of life over death," Mr. Kaczynski said in July. His coalition partner, the far-right League of Polish Families, wants to change the country's penal code so that pedophiles convicted of murder would face execution.

The guardians of Europe's carefully forged humanitarian ideals have bristled at such talk, but dismiss it as nothing more than political gamesmanship. "We are aware of the debate in some member states, but we are not particularly worried," said Riccardo Mosca, a spokesman for the European Commission office in charge of justice, freedom and security issues. He noted that any country that reinstated capital punishment would face potential sanctions, if not expulsion. "The European Union is quite solid," he said.


Unlikely. The EU as it exists today is a farce and it will always be on the brink of falling apart. That's unfortunate, because a strong, united Europe might actually be a good thing.


All of the politicians pronouncing their desire for a return of capital punishment admit as much. "I am for restoring the death penalty, but I am aware that presently, due to the Protocol to the Convention of Human Rights, this would be impossible," said Krzysztof Bosak, a League of Polish Families member of Parliament. The protocol is an agreement that all states must ratify before joining the union.


There are always a few who would like to leave the EU for whatever reason (usually nationalism or longing for the good old commie days). It seems they discovered an out: Push the death penalty issue. The support is there. I get a feeling they will always stir this debate to push through their agenda, if they can get enough seats in the government.


But few of these countries had a public debate about the death penalty before banning it to satisfy the European Union, so no popular consensus was reached. "What the Council of Europe did was to exercise the coercive powers they had over these young, fragile, emerging democracies who all wanted to join the big club of the Council of Europe with a view to joining the economic club of the E.U. in the future," said Peter Hodgkinson, head of the Center for Capital Punishment Studies at the University of Westminster in London. "They would have signed anything."


And they did. Luckily, joing the EU has been mainly a good thing economically. The dark scenarios never emerged.


Such a debate elsewhere in Europe convinced most of the intelligentsia that the punishment was not effective. Now, while there are periodic surges of support for the death penalty - usually after some particularly heinous crime - only fringe politicians dare call for its return.

But in countries lacking such a debate, Mr. Hodgkinson argued, there is a chance that people who support putting murderers to death may turn to "extrajudicial" killings in response to rising crime, as happened in Albania in the 1990s when it was on the road to banning capital punishment.

"To abolish the death penalty, that's hardly sustainable," Goethe wrote in 1829. "If that happens, we will call it back every now and then."


Goethe wrote that? Surprised.
Posted by: Slereper Ulosing9249 || 11/19/2006 15:36 || Comments || Link || E-Mail|| [6466 views] Top|| File under:
Home Front: Politix
Kerry: Botched Joke Won't Affect 2008
Massachusetts Sen. John Kerry insisted on Sunday his "botched joke" about President Bush's Iraq policy would not undermine a possible White House campaign in 2008.


"no more so than any of my other vapid utterances. I like that word 'utterances' ...it sounds sophisticated and nuanced"




He's correct: this won't effect his odds in the least.

"Not in the least," Kerry, the Democratic presidential nominee in said when asked if the furor over his comment had caused him to reconsider a 2008 race. "The parlor game of who's up, who's down, today or tomorrow, if I listened to that stuff, I would never have won the nomination."

Kerry said he would decide early next year whether to run for president.
I have to get the money go-ahead from Mommy Teraaaaayza
Posted by: Frank G || 11/19/2006 12:04 || Comments || Link || E-Mail|| [6466 views] Top|| File under:
Boehner, Blunt Picked To Lead GOP in House
House Republicans overwhelmingly elected Reps. John A. Boehner (Ohio) and Roy Blunt (Mo.) yesterday to lead their minority team, opting for experience over ideology as the GOP adjusts to a challenging new world on the outskirts of congressional power.
Posted by: Fred || 11/19/2006 00:00 || Comments || Link || E-Mail|| [6459 views] Top|| File under:
Dems Take Aim at Oil Industry Tax Breaks
House Democrats are targeting billions of dollars in oil company tax breaks for quick repeal next year. A broader energy proposal that would boost alternative energy sources and conservation is expected to be put off until later. Hot-button issues such as a tax on the oil industry's windfall profits or sharp increases in automobile fuel economy probably will not gain much ground given the narrow Democratic majorities in the House and Senate. Incoming House Speaker Nancy Pelosi, in an outline of priorities over the first 100 hours of the next Congress in January, promises to begin a move toward greater energy independence "by rolling back the multibillion dollar subsidies for Big Oil."

Yet the energy plan being assembled by Pelosi's aides for the initial round of legislation is less ambitious than her pronouncement might suggest. For the most part, the tax benefits are ones that lawmakers talked of repealing this year when Congress struggled to respond to the public outcry over soaring summer fuel prices and oil companies' huge profits. Topping the list for repeal are:
Tax breaks for refinery expansion and for geological studies to help oil exploration.


A measure passed two years ago primarily to promote domestic manufacturing. It allows oil companies to take a tax credit if they chose to drill in this country instead of going broad.
Democrats say neither tax benefit should be needed for an industry reaping large profits at today's high crude oil prices.
Posted by: Fred || 11/19/2006 00:00 || Comments || Link || E-Mail|| [6462 views] Top|| File under:
India-Pakistan
Supply uranium to India: FM asks Australia
MELBOURNE: India on Sunday sought Australia's support for its plans to increase reliance on nuclear power and allow uranium exports to the rapidly industrialising South Asian giant.

"I would like Australia to support India in its nuclear case and supply uranium to India," Finance Minister P Chidambaram, who is here to attend the G-20 meeting said.

Chidambaram said India wants to lift the proportion of nuclear energy it uses to 10 per cent, from a current three per cent of its energy supplies.

Acknowledging that getting Australia's support would be hard, he said "Australia takes a very different view presumably because public opinion here is against nuclear power."

The Finance Minister said he spoke with Prime Minister John Howard last week about the nuclear issue and that the Australian leader had heard him out "carefully and patiently". "We are a non-proliferator and India's record is impeccable," he said in an interview to the Australian Associated Press.

India earlier also sought uranium from Australia but Canberra said it has reservations on supplying uranium to countries which have not signed the nuclear non-proliferation treaty. Australia has more than 40 per cent of the world's known reserves of uranium.

Chidambaram also said he would like to improve India's relationship with Australia, with more air traffic between the two countries. "Tourism is booming between India and Australia and last year we issued 75,000 to 80,000 visas to Australians," he said adding that figure could increase fourfold in next few years.

Dismissing fears in Australia about back-office jobs in companies such as banks and other financial institutions being sent to India, Chidambaram said the value of offshoring from Australia to India was worth around $A250 million a year.

The trade balance between the two countries was $5 billion in favour of Australia. He said, "We have around 7,000 students who come from India to Australia every year and I believe the value they bring to Australia is far in excess of $250 million". "The argument about Australia outsourcing to India and losing in the bargain is completely misplaced," he added.
Posted by: john || 11/19/2006 09:05 || Comments || Link || E-Mail|| [6459 views] Top|| File under:
Who's in the News
86
[untagged]
Bookmark
E-Mail Me
The Classics
The O Club
Rantburg Store
The Bloids
The Never-ending Story
Thugburg
Gulf War I
The Way We Were
Bio
Merry-Go-Blog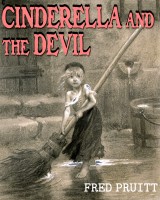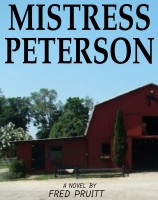 On Sale now!


A multi-volume chronology and reference guide set detailing three years of the Mexican Drug War between 2010 and 2012.

Rantburg.com and borderlandbeat.com correspondent and author Chris Covert presents his first non-fiction work detailing the drug and gang related violence in Mexico.

Chris gives us Mexican press dispatches of drug and gang war violence over three years, presented in a multi volume set intended to chronicle the death, violence and mayhem which has dominated Mexico for six years.
Click here for more information


Meet the Mods
In no particular order...


Steve White
Seafarious
Pappy
lotp
Scooter McGruder
john frum
tu3031
badanov
sherry
ryuge
GolfBravoUSMC
Bright Pebbles
trailing wife
Gloria
Fred
Besoeker
Glenmore
Frank G
3dc
Skidmark
Alaska Paul



Better than the average link...



Rantburg was assembled from recycled algorithms in the United States of America. No trees were destroyed in the production of this weblog. We did hurt some, though. Sorry.
3.236.117.38

Help keep the Burg running! Paypal: