Afghanistan
Poppy Cultivation Still Ongoing Despite Ban
[ToloNews] The cultivation of poppies is still on track across Afghanistan despite a general ban imposed by the Islamic Emirate.

To stop growing poppies, farmers called on the Islamic Emirate to support them in switching to other crops.

"The government should support us or provide us with essential materials," a farmer said.

The department of counter-narcotics expressed concerns over the increasing number of drug-addicted people.

"The number of drug addicts reached nearly four million in Afghanistan. The Islamic Emirate treated 20,000 of them. This process is going on in the center and in the provinces," said Mawlawi Hassibullah Ahmadi, head of the department of the Deputy Minister of Counter-Narcotics.

Meanwhile,


...back at the laboratory, Igor and Oleg were discussing what the quickest way might be to deal with the monster...


drug addicts called on the government to provide support for them.

"The Islamic Emirate may provide us with a shelter to continue living in it. I have suffered a lot. I am an Afghan and a woman," said a female drug addict.
Posted by: trailing wife || 06/29/2022 03:05 || Comments || Link || E-Mail|| [92 views] Top|| File under: Taliban/IEA
Haroon: US Forces Tortured Me During 15 Years at Guantanamo
[ToloNews]

Asadullah Haroon

,


...also in our archives as

Haroon al-Afghani

. Asadullah Haroon "al Afghani" Gul, as he is listed in his lawsuit against Donald J. Trump, et al demanding his release as a mere member of merely Al Qaeda-linked Hezb-e-Islami Gulbuddin rather than a full member of boogey-groups Al Qaeda and the Taliban. The lawsuit ignored the fact that the innocent economist was also an admitted courier for senior Al Qaeda leaders...

one of two Afghans recently released from the US's Guantanamo Bay, says he was imprisoned without charges.

In an interview with TOLOnews, Haroon said that he had been tortured many times during his 15 years at the prison and that his health was not good now.

"Ten years of my life were wasted. I graduated from the Faculty of Economics. Now I have forgotten everything.


"One the other hand, I've gotten really good at flinging poo, and... well I'm really good at flinging poo. Also, I've gotten fat — something that never would have happened had I been supporting myself."

My identity, dignity and areputation is ruined, and I don't know what my fault is," he said.

Haroon, 41, was arrested in 2007 by US forces in eastern Nangarhar


The unfortunate Afghan province located adjacent to Mohmand, Kurram, and Khyber Agencies. The capital is Jalalabad. The province was the fief of Younus Khalis after the Soviets departed and one of his sons is the current provincial Taliban commander. Nangarhar is Haqqani country..


province, and taken to Guantanamo Bay.

He said US forces treated him in a bad manner and that the US lacked documents to prove his guilt.

During his 15 years in prison, he said, he wrote more than 900 letters to find a lawyer to defend himself.

"Guantanamo prison was a military camp. I had no legal rights, and I did not have a lawyer for ten years," Haroon said.

But what rights do prisoners have during their imprisonment?

"Under international law, all detainees must be treated fairly and humanely until their crime is proven, free from any discrimination based on religion, ethnicity, language, or gender," said Javid Sangdel, a lawyer.

The Pentagon has identified Assadullah Haroon as the commander of Islamist militias and al-Qaeda couriers.

The Islamic Emirate said that Haroon was freed as a result of engagement between the US and Kabul, but they did not provide details.
Posted by: trailing wife || 06/29/2022 03:03 || Comments || Link || E-Mail|| [162 views] Top|| File under: al-Qaeda
Arabia
UAE-backed separatists want to represent southern Yemen in peace negotiations
[HODHODYEMENNEWS] The UAE-backed

Southern Transitional Council

(STC) has on Tuesday renewed its commitment to represent Yemen


...an area of the Arabian Peninsula sometimes mistaken for a country. It is populated by more antagonistic tribes and factions than you can keep track of...


's south in any future negotiations with Sana'a government on a truce, road opening and political settlement in Yemen.

In a statement, Ali Abdullah al-Kathiri, the Official Spokesperson of the STC, said that any consultations or negotiations taking place with the "Iran's Houthi sock puppets

...a Zaidi Shia insurgent group operating in Yemen. They have also been referred to as the Believing Youth. Hussein Badreddin al-Houthi is said to be the spiritual leader of the group and most of the military leaders are his relatives. The legitimate Yemeni government has accused the them of having ties to the Iranian government. Honest they did. The group has managed to gain control over all of Saada Governorate and parts of Amran, Al Jawf and Hajjah Governorates. Its slogan is God is Great, Death to America™, Death to Israel, a curse on the Jews They like shooting off... ummm... missiles that they would have us believe they make at home in their basements. On the plus side, they did murder Ali Abdullah Saleh, which was the only way the country was ever going to be rid of him...
s", apart from the participation of the South and its STC cannot ever establish a comprehensive and sustainable

grinding of the peace processor

.

In this sense, any agreements result from such consultations or negotiations are non-binding and insignificant, he added.

In line with this position, the ongoing talks on opening the crossings for humanitarian reasons will remain incomplete if it has not included the opening of all crossings into the South, with no exception, according to the statement.

Al-Khathiri's remakes revealed the continuing rift between the STC and the so-called Riyadh-formed Presidential council.

Posted by: Fred || 06/29/2022 00:00 || Comments || Link || E-Mail|| [57 views] Top|| File under:
Britain
Over 90 Per Cent of Failed Asylum Seekers Were Not Deported in 2020
[Breitbart] Over ninety per cent of failed asylum seekers in 2020 were not deported by the UK Home Office, analysis conducted by the Oxford Migration Observatory has found.

The dismal record of the Conservative government to take back control of the nation's borders has been demonstrated once again, with 91 per cent of migrants colonists refused asylum in the year in which the UK left the European Union
...the successor to the Holy Roman Empire, only without the Hapsburgs and the nifty uniforms and the dancing...
were left free to remain in the country.

According to figures complied by the Oxford Migration Observatory, provided to The Guardian newspaper, showed that of the 3,632 migrants colonists blocked from asylum, only 314 were actually removed from the country. This follows along the long-term trend of declining deportations achieved by successive Tory governments, with 81 per cent being permitted to stay in 2019, compared to 38 per cent in 2013.

The issue has only continued to grow, with just 113 failed asylum seekers successfully removed in 2021, compared to 6,771 in 2010.

Commenting on the findings, senior researcher at the Migration Observatory, Dr Peter William Walsh said: "There is some evidence to suggest that the Home Office has reduced its enforcement activities and become more reliant on its hostile environment measures to remove irregular migrants colonists, including unsuccessful asylum seekers.

"The data show that this approach is not leading to substantial numbers of refused asylum seekers being removed."

One of the main issues dogging the government in enforcing migrant returns has been the intransigence of

La Belle France

to come to an agreement on taking back illegal migrants colonists who have been setting off in record numbers from their beaches to reach the UK. In lieu of such a deal, the Home Office struck an agreement with the African nation of Rwanda to house migrants colonists while their asylum claims are being processed, rather than allowing them to remain on British soil in the interim.

Since 2018, over 50,000 illegals have successfully reached the UK on often unseaworthy rubber dinghies set off by people smugglers in Calais and other French coastal areas. So far this year, over 11,000 have arrived via the English Channel route.

The scheme to send the illegals to Rwanda has been held up as the government's chief policy to deter further illegal immigration as the Home Office has been warned that between 65,000 and 100,000 aliens could land this year.

However,


we can't all be heroes. Somebody has to sit on the curb and applaud when they go by...


the policy had a major spanner thrown in the works this month when the European Court of Human Rights (ECHR) intervened to block the deportation of the seven illegals that the government had managed to get past the UK courts onto the plane.

Though

Britannia

left the EU in 2020, the country remained in supposedly separate European institutions, namely the Council of Europa
...the land mass occupying the space between the English Channel and the Urals, also known as Moslem Lebensraum...
of which the ECHR is a part of. Brexiteers, such as Nigel Farage, have argued the government to remove the UK from the ECHR and other European institutions in order to fully realise the promise of taking back control of its borders.

The government it seems has opted for a compromise of sorts, introducing legislation to the upcoming British Bill of Rights to allow ministers to ignore ECHR rulings on migrant removals, empowering the UK Supreme Court

...the political football known as The Highest Court in the Land, home of penumbrae and emanations...
to have the final say on deportations.

The implementation of such a fix will not take place until later this year, meaning that flights may still be blocked by the European court in the meantime. It also remains to be seen if the British judiciary will be more willing to allow migrant removals to Rwanda given its history of siding with illegal migrants colonists and foreign national offenders.
Posted by: trailing wife || 06/29/2022 00:00 || Comments || Link || E-Mail|| [103 views] Top|| File under: Moslem Colonists
UK Govt Decided Not to Deport Pakistani Grooming Gang Kingpin Four Years Ago
[Breitbart] The British government has been revealed to have decided four years ago to not deport the ringleader of a child rape grooming gang in Rochdale from the UK after he renounced his citizenship in his native Pakistain.

During a deportation tribunal for his fellow child rapists, Abdul Aziz, 51, was revealed to have successfully secured his status in the UK four years ago despite previously losing an appeal against the government stripping of his UK citizenship.

The ongoing tribunal for fellow Pak national Rochdale grooming gang members Adil Khan, 51 and Qari Abdul Rauf, 52, heard that Abdul Aziz renounced his Pak citizenship on July 13, 2018, just five days before all three rapists lost the right to retain their UK citizenship.

Because of this, then Home Secretary Sajid Javid made the decision "not to make a deprivation order in respect of you," thereby allowing Aziz to retain his British nationality and therefore avoid deportation, The Daily Mail reported.

Aziz, referred to by other members of the Rochdale grooming gang as "The Master", was tossed in the clink
Drop the rosco, Muggsy, or you're one with the ages!
for nine years in 2012. He was convicted of trafficking and sexually exploiting a 15-year-old girl, whom he took around apartments in Rochdale where she was plied with vodka and drugs and forced to have sex with other men in exchange for money.

In 2015, then-Home Secretary Theresa May ruled that all three men should lose their British citizenship due to the heinous nature of their crimes, saying it would be "conducive to the public good" to revoke their right to remain in the country.

The failure of successive conservative governments to deport the Pak child rapists has been a subject of controversy, perhaps explaining why the government kept it secret that it had granted Aziz the right to remain in

Britannia

.

The predators have launched a series of taxpayer-funded legal challenges to their deportation stretching back to 2017. Though the appeal was rejected in 2018, the government has so far failed to deport the abusers, leaving them free to roam the same streets where they groomed children and even come into contact with their victims.

The legal team representing Qari Abdul Rauf have argued that his deportation would breach his right to a "private and family life" guaranteed by the European Court of Human Rights, which still has jurisdiction over British immigration because of Prime Minister Boris Johnson
...pro-Brexit British prime minister, succeeding no-Brexit Theresa May. BoJo is noted as much for his sparkling personality and his hair as for his Conservative policies....
's decision to remain in the Council of Europe, which is technically a separate body from the European Union

...the successor to the Holy Roman Empire, only without the Hapsburgs and the nifty uniforms and the dancing...
and therefore unaffected by Brexit.

Rauf was found guilty in 2012 of raping and trafficking a 15-year-old girl, using his taxi to drive her to flats in Rochdale where others would have sex with the girl.

Adil Khan, who has argued that he should receive the same treatment as Abdul Aziz, told the tribunal: "I have a question for the Home Secretary, whether Mr Aziz was an angel and I am a devil?"

The Pak national was also convicted of impregnating a thirteen-year-old girl, yet has attempted to blame "racial bias" on the attempts to deport him from the country.

The final decision on the immigration status of Rauf and Khan is expected to be determined later this year.
Posted by: trailing wife || 06/29/2022 00:00 || Comments || Link || E-Mail|| [31 views] Top|| File under: Moslem Colonists
Europe
Swedish Action Movie Legend Dolph Lundgren Decries Sweden's Rape Rates
[Breitbart] Swedish action film star Dolph Lundgren has decried the number of rapes taking place in his home country, claiming the country cannot protect women from being raped.

1980's action film legend Lundgren made his comments this week on his Instagram page saying, "Sadly, my home country Sweden still cannot protect their women from rape."

"In the past week three men were sentenced for gang-raping a handicapped girl — one assailant got 4 years the other two 2 years prison term. Another man was sentenced to 4 years for repeatedly raping his daughter," he said and contrasted the cases with another man who was sentenced to eleven years in prison for selling drugs on the internet.

"Sweden has the highest rate of

rape per capita

in Europa

...the land mass occupying the space between the English Channel and the Urals, also known as Moslem Lebensraum...
and one of the highest in the world," Lundgren added.

According to a 2019 report, Sweden saw a 33 per cent increase in the number of rape cases reported to authorities in a ten-year period, although some of the increases have been attributed to changes in Swedish law in 2018 when the government approved a law classifying sex without consent as rape.

In 2020, the number of reported rapes increased again but according to the National Council for Crime Prevention (Brå), the number of rapes of adult women remained largely the same as the year prior but the number of reported acts of sexual abuse toward children had increased by 16 per cent, with 3,950 rapes against children reported in 2020.

Last year, a Lund University study revealed that a majority of those convicted for rape in Sweden were either migrants colonists or from migrant backgrounds, with nearly half of the convicts being people born outside of Sweden.

Of those convicted rapitsts born outside of Sweden, 34.5 per cent came from either North Africa or the Middle East and 19.1 per cent were individuals from sub-Saharan Africa.

"Our findings are of particular importance for crime preventive efforts. Very little, however, is known about the association between rape and different contextual factors among immigrants colonists in Sweden," the authors of the Lund University report wrote.
Posted by: trailing wife || 06/29/2022 00:00 || Comments || Link || E-Mail|| [114 views] Top|| File under: Moslem Colonists
Bomb Threats Reported Across Austria As Islamist Hate Preacher Trial Begins
Terrorizing with terror, as commanded. Though it would have been helpful for future archive searches if the imam were named herein.

[Breitbart] A total of five bomb threats were reported targeting several cities across Austria on Monday as the trial for an Islamic hate preacher began in Vienna, with claims the threats were the actions of a jihadi cell.

The bomb threats, which came from an anonymous google mail account, were sent to courts across the country in Vienna,

Graz

and St. Pölten, to the Jewish Community of Vienna (Israelitische Kultusgemeinde Wien) and to a magistrate in the Austrian capital.

"It can be confirmed that in the morning hours of 27.6.2022 written threats were received against courts in Vienna, Graz and St. Pölten as well as at the IKG Vienna and the Vienna MA 56 (School Department)," the Austrian Interior Ministry said in a statement, newspaper Kronen Zeitung reports.

The Graz court is where the trial for the alleged Islamist hate preacher began on Monday and was evacuated due to the threats, along with the other courts mentioned in the emails.

Graz has a long history of radical Islamic extremism, with the city being labelled a "stronghold" for bandidos

Death Eaters

in 2017 after a report claimed that as many as half of the mosques in the city were suspected of preaching a radical form of Islam.

Mosques in the city have also been raided and shut down due to alleged ties to terrorist groups and in 2019, four Ottoman Turkish-born men, including

a holy man

, were convicted of recruiting for the Islamic State

...formerly ISIS or ISIL, depending on your preference. Before that they were al-Qaeda in Iraq, as shaped by Abu Musab Zarqawi. They're really very devout, committing every atrocity they can find in the Koran and inventing a few more. They fling Allah around with every other sentence, but to hear western pols talk they're not really Moslems....
in Graz.

According to Kronen Zeitung, the emails are believed to be linked to supporters of the radical hate preacher and the newspaper was able to procure a copy of one of the letters, which reportedly wrote in broken German "Death to all Jews and Infidel in Austria!"

Austrian Interior Minister Gerhard Karner commented on the bomb threats saying, "The threat of Islamist terrorism is the focus of the work of the state security authorities and is being combated above all in close cooperation with our European partners. We will take action against this with all consistency and all necessary means because the rule of law must not be intimidated."
Posted by: trailing wife || 06/29/2022 00:00 || Comments || Link || E-Mail|| [51 views] Top|| File under: Moslem Colonists
Norway: Suspect in deadly gay bar attack remanded in custody
[DW] A Norwegian court has ordered the suspect in a deadly shooting near a gay bar in

Oslo

to be detained for four weeks. Police have urged that Pride events in the country be delayed amid security concerns.

A 43-year-old man suspected of carrying out a deadly weekend shooting near a gay bar in the Norwegian capital has been remanded

in jug

for four weeks on the orders of an Oslo court.

The court said he should spend two of the four weeks in isolation without being able to receive visitors or letters. The period

in jug

can be extended under law.

Two men were killed and 21 other people injured after the suspect opened fire near the bar in central Oslo early on Saturday morning. The shooting occurred shortly before the city's Pride parade was due to begin.

Norway raised its terrorism threat assessment to its highest level after the attack.

The man, a Norwegian of Iranian origin, will undergo a preliminary psychiatric evaluation to help determine whether he can be held legally responsible for his actions.

So far, the suspect has refused to reveal the motivation for his actions, which were initially labeled "Islamist terrorism" by Norway's PST domestic intelligence service.

He had been known to the service since 2015 as someone who had been radicalized and had a history of mental illness.

However,


the difference between stupidity and genius is that genius has its limits...


the PST said it did not detect any "violent mostly peaceful intent" when its services interviewed him last month.

Police say they are still investigating what may have motivated the crime, with ideological reasons, unstable mental health or aversion toward the LGBTQ community all under consideration.

According to an Oslo District Court ruling obtained by The

News Agency that Dare Not be Named

, the suspect is now being held solely on suspicion of murder and attempted murder. The court added that it "cannot see that it is necessary today to decide whether there is good reason to suspect terrorist intent.''

Norway raised its terrorism alert to the highest level following the attack

PRIDE EVENTS CANCELED
Norwegian police said on Monday that all Pride events across the country should be delayed, citing security concerns following the attack.

National Police Chief Benedicte Bjoernland said in a statement that the queer community was considered part of the "enemy" by

turban

Islamists, meaning that Pride events could become targets for other attacks.

Oslo's Pride parade, which had been scheduled to take place for the first time in three years after a break caused by the COVID pandemic, has been postponed indefinitely.

Police had initially approved a planned gathering outside Oslo Town Hall on Monday by the city's LGBTQ community to honor the victims of the attack. But they later advised organizers to cancel the event, which had been expected to attract a large number of participants.


Zaniar Matapour

.

Matapour's defense lawyer, John Christian Elden, told The

News Agency that Dare Not be Named

by email that his client refused to have his statement recorded and videotaped unless police released the entire recording to the public "with no time delay so it won't be censored or manipulated."

Recording interrogations is a standard police practice.

Elden previously said his client did not deny being the shooter but had not divulged any motive. The lawyer said Sunday that Matapour did not object to remaining

in jug

for four weeks so would not appear in court on Monday. In Norway, pre-trial detention hearings are normally held every four weeks.

Norwegian Prime Minister Jonas Gahr Stoere said during Sunday's memorial service that "the shooting in the night hours put an end to the Pride parade, but it did not stop the fight and the efforts to fight discrimination, prejudice and hatred."

He also addressed Norway's

Moslem

community.

"I know how many of you felt when it turned out that the perpetrator belonged to the Islamic community. Many of you experienced .fear and unrest. You should know this: We stand together, we are one community and we are responsible for the community together," Stoere said during the church service, which was also attended by Crown Princess Mette-Marit.

Norwegian media said Matapour arrived in Norway with his family from a Kurdish part of Iran

...a theocratic Shiite state divided among the Medes, the Persians, and the (Arab) Elamites....
in the 1990s.

He had a prior criminal record that included a narcotics offense and a weapons offense for carrying a knife. Investigators said they seized two weapons after Saturday's shootings: a handgun and an automatic weapon.

The Norwegian domestic security agency, known by its Norwegian acronym PST, said Saturday it first became aware of the suspect in 2015 and later grew concerned he had become radicalized and was part of an unspecified Islamist network.

On Sunday, Norwegian media outlets reported that Matapour allegedly was in close contact with an Islamic

murderous Moslem

living in Norway whom Norwegian police had been aware of for a long time.


And there it is. He was weaponized, aimed, and set off.
Posted by: trailing wife || 06/29/2022 00:00 || Comments || Link || E-Mail|| [96 views] Top|| File under: Moslem Colonists
Israel-Palestine-Jordan
Israel Building Middle East Air Defense Alliance to Counter Iranian Missile and Drone Attacks
[LI] Amid Iran's advancing missile, drone, and nuclear weapons program, Israel is forging a Middle East air defense alliance to shield the region from Iranian aggression. On Monday, Israeli Defense Minister Benny Gantz said that Jerusalem is building a "wide partnership with additional countries in the region," which "includes aerial defense."

The Israeli defense minister's statement comes after a recent report in The Wall Street Journal claiming the formation of such an alliance following "undisclosed talks" between U.S., Israeli, and Arab military officials. So far, the U.S. and Israeli officials have not responded to the daily high-level military talks reported by the U.S. business.

"The U.S. convened a secret meeting of top military officials from Israel and Arab countries in March to explore how they could coordinate against Iran's growing missile and drone capabilities, according to officials from the U.S. and the region," the WSJ reported Sunday
Posted by: Besoeker || 06/29/2022 00:43 || Comments || Link || E-Mail|| [57 views] Top|| File under: Govt of Iran
Hamas shows Zionist prisoner receiving medical care as health condition deteriorates
[HODHODYEMENNEWS] The military wing of Paleostinian resistance movement

Hamas, a regional Iranian catspaw,

, al-Qassam Brigades, has circulated on Tuesday a video showing one of four Zionist military prisoners held by the group, after the deterioration of his health conditions.

The Zionist soldier,

Hisham al-Sayyed

,


... who served in the IDF for several months before being discharged, probably for mental illness. He later crossed into Gaza in 2015. He's a Bedouin and Muslim, not Jewish at all, so Hamas ought to be ashamed of themselves...

appeared laying down on a bed with an oxygen supply apparatus.

Hamas is seeking to force the Zionist occupation to implement an exchange deal to free as many prisoners as possible from Israeli prisons in exchange for the four Zionist soldiers.
The terror group currently holds two living Israelis —

Avera Mengistu




...a sweet nickname — his proper name is

Avraham Mengistu

, an Ethiopian-Israeli who was exempt from the draft because of mental illness. He climbed over the Gaza security fence in 2014, and hasn't been seen since...

and Hisham al-Sayed


...the other spelling in our archives...

— as well as the bodies of two Israeli soldiers: Oron Shaul and Hadar Goldin.

Mengistu and al-Sayed both had a history of mental illness. The two Israeli citizens crossed the Gaza boundary voluntarily between 2014 and 2015 and have subsequently been held prisoner by Hamas.

Israel has worked to secure the two living men and the two bodies' return to their families. Egyptian intelligence, which maintains close ties to both Israel and Hamas, often serves as the key intermediary.

Those efforts have so far failed to yield results. In 2021, Israeli defense officials held a round of talks described as the most significant and serious to date, in light of the added pressure on Hamas from the coronavirus pandemic, which has been growing steadily in the beleaguered Gaza Strip.

Hamas is considered highly unlikely to concede on the matter of the mass release of Palestinian security prisoners, a highly contentious move that no Israeli government is likely to approve.

The 2011 exchange to secure the release of Shalit was deeply controversial, with many in Israel's security establishment at the time claiming it was lopsided in Hamas's favor. Many of the 1,027 prisoners released later returned to terror — such as Yahya Sinwar, who now serves as Hamas's Gaza governor.
Posted by: Fred || 06/29/2022 00:00 || Comments || Link || E-Mail|| [72 views] Top|| File under: Hamas
Science & Technology
Now official: Turkey's Bayraktar TB2 spotted in military parade in Djibouti
[Garowe] The

Bayraktar TB2

unmanned combat aerial vehicle (UCAV) The Sick Man of Europe Turkey

...the occupiers of Greek Asia Minor...
exported to Djibouti was displayed for the first time at the military parade for the East African country's 45th independence anniversary.

Baykar, the company that developed the combat drone, shared the images of the UCAV during the parade via its official Twitter account, celebrating the independence anniversary.

"We celebrate the 45th independence anniversary of the friendly and brotherly country Djibouti," the statement read.

With this statement, the export of Bayraktar TB2s to Djibouti became official, which had not been confirmed by the company earlier despite several news reports circulating in the media.

Bayraktar TB2, the battle-proven drone used in Syria, Libya, Karabakh, and Ukraine, is the most exported UCAV around the world and has been sold to over 21 countries, including Djibouti.

The TB2, which has a 12-meter (40-foot) wingspan and can soar to 25,000 feet before swooping in to destroy tanks and artillery with laser-guided armor-piercing bombs, helped undermine Russia's overwhelming military superiority, which gained it the worldwide fame.

The Bayraktar drone has also received attention from Russian President Vladimir Putin
...President-for-Life of Russia. He gets along well with other presidents for life. He is credited with bringing political stability and re-establishing something like the rule of law, which occasionally results in somebody dropping dead from poisoning by polonium or other interesting substance. Under Putin, a new group of business magnates controlling significant swathes of Russia's economy has emerged, all of whom have close personal ties to him. The old bunch, without close personal ties to Putin, are in jail or in exile or dead from poisoning by polonium or other interesting substances...
, and the Russian Defense Ministry has mentioned it at least 45 times in public since the war began on Feb. 24.

The TB2 has been such a decisive factor in the conflicts in Syria, Iraq, Libya, Karabakh, and now Ukraine that it spearheads Turkey's global defense export push.
Posted by: trailing wife || 06/29/2022 03:05 || Comments || Link || E-Mail|| [65 views] Top|| File under: Sublime Porte
Syria-Lebanon-Iran
RUMINT: US brokering deal for Iran to send oil to Syria; Israel may give approval
[IsraelTimes] Unsourced report says Jerusalem could agree to conditional easing of sanctions; 3 tankers said already on their way, having previously carried weapons from Iran

...a theocratic Shiite state divided among the Medes, the Persians, and the (Arab) Elamites....
to Syria,

Hezbollah

.

Israel may give its approval to a reported US-brokered deal allowing Iran to transfer oil to Syria, ahead of the resumption of talks to revive the nuclear agreement between Tehran and world powers.

According to an unsourced report by Channel 12 news on Sunday, three tankers are already making their way from Iran to Syria.

The report said the ships have previously carried weapons from Iran to Syria and to Lebanon Hezbollahstan
...a formerly French, now an Iranian colony situated on the eastern Mediterranean, conveniently adjacent to Israel. ...
's Hezbollah terror group.

The move to allow the transfer of oil was reportedly part of an easing of sanctions ahead of the expected resumption of the stalled nuclear deal talks.

The report said that if Israel were to back the deal for the transfer of oil, it would be on the condition that there was full American supervision and Iranian transparency to ensure that the mechanism was not used for the transfer of weapons.



Posted by: trailing wife || 06/29/2022 03:03 || Comments || Link || E-Mail|| [72 views] Top|| File under: Govt of Iran
Iran's Ali Khamenei urges judiciary to fight corruption
[AlArabiya] Iran's supreme leader on Tuesday called on judicial authorities to fight corruption in the country, a statement on his website said.

"The issue of fighting corruption should be taken seriously; there is corruption," Ali Khamenei
...the very aged actual dictator of Iran, successor to Ayatollah Ruhollah Khomeini...
, who has the final say in major state policies, said during a meeting with judicial officials.

Iran

...a theocratic Shiite state divided among the Medes, the Persians, and the (Arab) Elamites. Formerly a fairly civilized nation ruled by a Shah, it became a victim of Islamic revolution in 1979. The nation is today noted for spontaneously taking over other countries' embassies, maintaining whorehouses run by clergymen, involvement in international drug trafficking, and financing sock puppet militias to extend the regime's influence. The word Iran is a cognate form of Aryan. The abbreviation IRGC is the same idea as Stürmabteilung (or SA). The term Supreme Guide is a the modern version form of either Duce or Führer or maybe both. They hate Jews Zionists Jews. Their economy is based on the production of oil and vitriol...
is among the most corrupt countries in the world, ranking 150th out of 180 in Transparency International's Corruption Perceptions Index for 2021.

"In the judiciary, in the executive branch or elsewhere, there are some structures that naturally create corruption; those structures have to be broken down," Khamenei said.

In September 2020, Iran condemned former top judiciary official Akbar Tabari to 31 years in prison for corruption, one of the heaviest sentences against a former official in the Islamic republic.

Iran has been mired in economic crisis since 2018 when the United States under then president Donald Trump
...dictatorial for repealing some (but not all) of the diktats of his predecessor, misogynistic because he likes pretty girls, homophobic because he doesn't think gender bending should be mandatory, truly a man for all seasons......
unilaterally withdrew from a nuclear deal and began imposing sweeping sanctions on America's arch foe.

Last month, demonstrations against the rising cost of living and corruption were held in several Iranian cities.


Posted by: Fred || 06/29/2022 00:00 || Comments || Link || E-Mail|| [65 views] Top|| File under: Govt of Iran
Who's in the News
49
[untagged]
6
Moslem Colonists
3
Govt of Iran
3
Sublime Porte
2
Taliban/IEA
1
Hamas
1
Human Trafficking
1
Islamic State
1
Narcos
1
[untagged]
1
al-Qaeda
1
al-Shabaab (AQ)
1
Devout Moslems
1
Govt of Sudan
Bookmark
E-Mail Me
The Classics
The O Club
Rantburg Store
The Bloids
The Never-ending Story
Thugburg
Gulf War I
The Way We Were
Bio
Merry-Go-Blog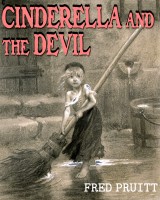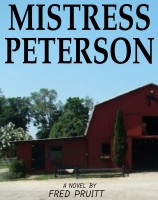 On Sale now!


A multi-volume chronology and reference guide set detailing three years of the Mexican Drug War between 2010 and 2012.

Rantburg.com and borderlandbeat.com correspondent and author Chris Covert presents his first non-fiction work detailing the drug and gang related violence in Mexico.

Chris gives us Mexican press dispatches of drug and gang war violence over three years, presented in a multi volume set intended to chronicle the death, violence and mayhem which has dominated Mexico for six years.
Click here for more information


Meet the Mods
In no particular order...


Steve White
Seafarious
Pappy
lotp
Scooter McGruder
john frum
tu3031
badanov
sherry
ryuge
GolfBravoUSMC
Bright Pebbles
trailing wife
Gloria
Fred
Besoeker
Glenmore
Frank G
3dc
Skidmark
Alaska Paul



Better than the average link...



Rantburg was assembled from recycled algorithms in the United States of America. No trees were destroyed in the production of this weblog. We did hurt some, though. Sorry.
44.201.68.86

Help keep the Burg running! Paypal: