Afghanistan
In Afghanistan's south, signs of progress in three districts signal a shift
SANGIN, AFGHANISTAN -- Signs of change have sprouted this spring amid the lush fields and mud-brick villages of southern Afghanistan.

In Sangin, a riverine area that has been the deadliest part of the country for coalition troops, a journey between two bases that used to take eight hours because of scores of

roadside kaboom

s can now be completed in 18 minutes.

In Zhari district, a once-impenetrable

Islamic exemplar

redoubt on the western outskirts of Kandahar city, residents benefiting from U.S.-funded jobs recently hurled a volley of stones at Taliban henchmen who sought to threaten them.

And in Arghandab district, a fertile valley on Kandahar's northern fringe where dozens of U.S. soldiers have been felled by homemade mines, three gray-bearded village elders made a poignant appearance at a memorial service last month for an Army staff sergeant killed by one of those devices.

Those indications of progress are among a mosaic of developments that point to a profound shift across a swath of Afghanistan that has been the focus of the American-led military campaign: For the first time since the war began nearly a decade ago, the Taliban is commencing a summer fighting season with less control and influence of territory in the south than it had the previous year.

"We start this year in a very different place from last year," Gen. David H. Petraeus,


No longer considered "General Betray-us" for some reason...

the top coalition commander in Afghanistan, said in a recent interview.

The security improvements have been the result of intense fighting and the use of high-impact weapons systems not normally associated with the protect-the-population counterinsurgency mission.

Petraeus has not provided his withdrawal recommendation to Obama. The four-star general said the progress across southern Afghanistan remains "fragile and reversible," although he also has made it clear to his subordinates that he thinks it can be cemented with enough time and military pressure.


Sounds like he's going to recommend no withdrawal.
Posted by: trailing wife || 04/18/2011 00:00 || Comments || Link || E-Mail|| [10793 views] Top|| File under:
Africa North
Radical Islamist groups gaining stranglehold in Egypt
The Muslim Brotherhood, Egypt's largest Islamic movement and the founder of Hamas, has set up a network of political parties around the country that eclipse the following of the middle class activists that overthrew the regime. On the extreme fringe of the Brotherhood, Islamic groups linked to al-Qeada are organising from the mosques to fill the vacuum left by the collapse of the dictatorship.

The military-led government already faces accusations that it is bowing to the surge in support for the Muslim movements, something that David Cameron warned of in February when he said Egyptian democracy would be strongly Islamic.

Benjamin Netanyahu, the Israeli prime minister, warned on Sunday that the direction of Egyptian politics was anti-Israeli. He told diplomats last week that Egyptian officials -- including Nabil al-Arabi, the foreign minister -- were pandering to political militants by branding Israel as the "enemy".

"I am very concerned over some of the voices we've been hearing from Egypt recently," Mr Netanyahu said. "I'm especially concerned over the current Egyptian foreign minster's statements."

Mohammed Badie, the Muslim Brotherhood's spiritual leader, last week predicted the group's candidates would win 75 per cent of the seats it contested.

Fundamentalist factions have also emerged as parties. Gamaa al-Islamiya, an al-Qaeda linked group that promotes Salafist traditions has used its mosques as a political base for the first time since the 1970s.

A scare campaign that a No vote in last months referendum would eliminate Islamic law from the Egyptian constitution ensured a 77 per cent Yes result.

But the April 6th movement that spearheaded protests has no clear plan for party politics. Diplomats have warned the demonstrators are not well prepared for elections.

"The leadership of the protests was so focused on the street-by-street detail of the revolution, they have no clue what to do in a national election," said a US official involved in the demonstrations. "Now at dinner the protesters can tell me every Cairo street that was important in the revolution but not how they will take power in Egypt."

Mahsud Arishie, a teacher visiting the square, said Egypt would be a different country in the wake of the uprising. "Muslims have their own space now where there is no pressure from the government, only a direct connection to the Lord in the sky," he said as he made his way to the prayers. "That does not mean our country will be hostile to the West but it does mean we will do what we want."

Although the leading contenders for Egypts presidency are independents, many have begun wooing the Muslim blocs. Front-runner Amr Moussa, the Arab League president, has conceded that its inevitable that Islamic factions will be the bedrock of the political system.

As hardliners compete for street power, Egypt's Christians -- who make up 10 per cent of the population -- are emigrating in growing numbers.
Al-Masry al-Youm, an Egyptian newspaper, reported last week that the Canadian embassy had been swamped by visa requests from Coptic Christians.


We should help but Bambi wouldn't think of helping Christians escape persecution.

Others are fighting back. Naquib Swiris, a Copt who is one of Egypt's richest men, has formed the Free Egyptians Party as a rallying point for a liberal democracy.
Posted by: Steve White || 04/18/2011 14:01 || Comments || Link || E-Mail|| [10794 views] Top|| File under:
Fifth Column
Thomas to head anti-Israeli rally in US
[Iran Press TV] Renowned American author and veteran journalist Helen Thomas


Oh, thank goodness! Reading the headline, I thought it was Supreme Court Justice Clarence Thomas, and I was severely disappointed.

is set to head a mass protest during Israeli Prime Minister Benjamin Netanyahu's visit to the United States.


Look at meeeeeee! I'm still impoooooortant!!!!

Netanyahu is expected to travel to Washington for the annual policy meeting of the American Israel Public Affairs Committee (AIPAC) in May 21-24.

Over 50 major peace groups are now organizing a gathering to protest against the Israeli lobby shaping US foreign policy.

Thomas, whose contentious comments about Israelis led to her departure from the White House press corps last year, is one of the main critics set to address the massive anti-Israeli rally.

The outspoken 90-year-old journalist, stoked controversy on December 2, 2010, when she suggested Jews should leave "Paleostine" to Arabs and head to Europe and the US.

Soon after making the comments, Thomas was forced to retire from Hearst Newspapers.


It was no longer possible to ignore the fact that she'd reached that stage of early senility when one can no longer govern one's tongue.

She later defended her remarks in an interview with Kansas City paper, saying that "I can call a president of the United States anything in the book, but I can't touch Israel, which has Jewish-only roads in the West Bank."


No, dear. It's the segregated Palestinian West Bank that has Jewish-only roads, quite unlike unsegregated Israel. We understand that facts are hard, but do try, just a little.

Helen Thomas has covered every president since John F. Kennedy and was the first woman

news hound

to become a member of the White House Correspondents Association.

The "Move Over AIPAC" project intends to bring activists and concerned citizens from around the country to learn about the extraordinary influence AIPAC has on the US policy.

According to official data, Israel receives about USD 3 billion from the US in direct each year, which is roughly one-fifth of America's foreign aid budget.
Posted by: Fred || 04/18/2011 00:00 || Comments || Link || E-Mail|| [10794 views] Top|| File under:
India-Pakistan
Indian navy rushes warship to Somali coast
New Delhi: With seven Indian sailors still being held hostage by pirates despite payment of ransom, the Navy has placed one of its warships on high alert and sent it from anti-piracy patrol duties in the Gulf of Aden to the Somali coast.

Navy sources said here on Monday that the Talwar-class frigate -- already in the vicinity of the piracy crisis -- was rushed in an offensive posturing and may see some military action to rescue the hostages.

The pirates, who released eight other Indian sailors of cargo ship MV Asphalt Venture held hostage since September last, have reportedly sought to use the seven hostages as lever to seek release of over 120 of their comrades being held in prisons in India after they were captured by the navy in the Indian Ocean in the last six months.

The Navy was, however, unwilling to divulge details of the mandate given to the warship that has positioned itself off the Somali coast with regard to the current hostage crisis.


Hmmmmm...stay tuned.
Posted by: tu3031 || 04/18/2011 10:35 || Comments || Link || E-Mail|| [10795 views] Top|| File under:
Musharraf ready to end diferences with Sharif
ISLAMABAD — Former military ruler Gen. (retd) Pervez Musharraf has expressed his desire to sort out his differences with the Pakistan Muslim League chief Nawaz Sharif but says he has no regrets for toppling him in 1999.

"I would not mind if it happens for the good future of the country under my own terms of course," he said in reply to a question in an interview with DawnNews from Dubai. He said he had not phoned Sharif to enquire after his health because his heart and mind did not allow him to do so in view of some statements by PML-N leaders.

When asked about warrants issued against him by an anti-terrorism court of Rawalpindi, Musharraf declined to comment on "these technical, legal questions".

He said he would definitely return to Pakistan and did not fear going to jail, but "I am waiting for the proper time".


When he or his bestest friends are back in power...

In reply to a question about a petition filed by former president Rafiq Tarar for withdrawal of Gen. Musharraf's titles of president and other posts, he said Tarar was an "irrelevant person."

He disclosed that when he was in power he had good relations with Tarar and had asked him to continue serving as president.

"Mr Tarar, who was actually a man of Mian Nawaz Sharif and his father, had played a key role in purchasing the loyalties of judges when Justice Sajjad Ali Shah was the chief justice of Pakistan."

In reply to a question about Chief Justice Iftikhar Mohammed Chaudhry, he said that if he (Justice Iftikhar) could not hear cases against him, he should refer them to other judges. Musharraf said he had no regrets over the military coup of October 12, 1999, and the unconstitutional steps taken on November 3, 2007.
Posted by: Steve White || 04/18/2011 00:00 || Comments || Link || E-Mail|| [10795 views] Top|| File under:
Chaudhry: Armed forces must be subservient to civilian govt
Sure. After he finished the generals applauded politely, sent him home and got back to doing whatever they were doing before he arrived.

ISLAMABAD — In an unusually candid speech to military officers, Chief Justice Iftikhar Mohammed Chaudhry has said that the armed forces of Pakistan must be subservient to the civilian administration.

Addressing the officers of Command and Staff College Quetta on their visit to the apex court, the chief justice blamed military interventions in politics for the stunted growth of democratic institutions and reminded the officers of their sworn oaths to preserve, protect and defend the constitution in addition to the frontiers of the nation.

"If we are to be recognised as a civilised nation in the world, then we must have supremacy of the constitution and the rule of law," said the chief justice, in a speech that laid out the history of civil-military relations with unusual candour.

Chief Justice Iftikhar said the constitution itself manifestly states that all the executive and judicial authorities shall act in aid of the Supreme Court. The 1973 constitution introduced provisions pertaining to the command, oath and functions of the armed forces for the first time.

The armed forces' role has been clearly defined in Article 245 of the constitution which envisages that the armed forces shall, under the federal government's directions defend Pakistan against external aggression or threat of war, and, subject to law, act in aid of civil power when called upon to do so.


Which happens more than you might expect...

The chief justice went on to say that parliamentary subordination to a powerful executive had its roots in the weak political framework in the initial years.

"We did not have popularly or directly-elected legislatures from 1947 to 1970. This also retarded the political development of the state," he added. But the chief justice also acknowledged the positive contributions of the military and its stature in the eyes of ordinary Pakistanis.

He said the Pakistan Army has been regarded over the years as a highly disciplined and trained force.


They haven't beaten anyone in a war, but they're highly disciplined and trained...

He blamed the military's dominance of the polity of Pakistan as the primary cause of the public eventually questioning its role.


"If you guys can't win a war what good are you?"

The welfare of the people must be the supreme consideration of all institutions and all functionaries of the state, he added. He also cautioned against military 'adventurism' even as he praised the sacrifices of Pakistani soldiers to the cause of national security.
Posted by: Steve White || 04/18/2011 00:00 || Comments || Link || E-Mail|| [10794 views] Top|| File under:
Iraq
Iraq releases 100 detained juveniles
BAGHDAD / Aswat al-Iraq: Iraq's Ministry of Labor & Social Affairs announced on Sunday the release of 100 juveniles, detained in a number of the Ministry's reform sections over the past few days.

"The Juveniles Reform Department of the Ministry of Labor & Social Affairs has released 100 juveniles, detained in different reform sections and laid 17 others in its future reform programs," the department's Director-General, Faris Sami Aziz, said in a statement, a copy of which was received by Aswat al-Iraq news agency.

Aziz said that his Department had enrolled 198 juveniles in various blacksmith, carpentry, tailoring, computers, drawing, sign-writing and hair-dressing courses, along with house-keeping courses for young females.
Posted by: Steve White || 04/18/2011 00:00 || Comments || Link || E-Mail|| [10794 views] Top|| File under:
Israel-Palestine-Jordan
Hamas: Prisoners to be free if more soldiers captured
[Ma'an]

Hamas, always the voice of sweet reason,

politician

Ahmad Bahar on Sunday urged Paleostinian factions to form

orc

groups with the aim of capturing Israeli soldiers.

The deputized Paleostinian Legislative Council speaker said kidnapping soldiers would pressure Israeli authorities to release Paleostinian political prisoners. He made the remarks in a speech commemorating Paleostinian Prisoners' Day in

Gazoo

City.

Bahar urged the captors of Israeli soldier Gilad Shalit to insist on their demands for a swap deal to release Paleostinian detainees. Shalit was seized in a cross-border raid in June 2006. Negotiations to secure his release have so far failed.

The UN Humanitarian Coordinator for Paleostine Maxwell Gaylord on Sunday urged Israel to comply with international human rights
...which are usually entirely different from personal liberty...
law in its treatment of Paleostinian prisoners, particularly

women and kiddies

in Israeli jails.

In a statement from his office to mark Prisoners' Day, Gaylord noted that the practice of detaining Paleostinians in Israel was contrary to the Geneva Conventions.

"Israel's policies and practices regarding Paleostinian prisoners raise a number of concerns, including a lack of clarity on the legal status of such prisoners, the location and conditions of their incarceration, the need for access to legal counsel and representation, the issue of administrative detention, and the prevention of family visits for detainees from

Gazoo

," the statement said.
Posted by: Fred || 04/18/2011 00:00 || Comments || Link || E-Mail|| [10795 views] Top|| File under: Hamas
Jordan PM threatens tough measures against Salafists
[Arab News] Jordanian Prime Minister Marouf Bakhit threatened Saturday to resort to "hard security" measures in dealing with Salafist groups which the authorities accused of injuring 83

coppers

on Friday.

"We will deal severely with any sedition and all attempts of cheating and behavior which is strange to our habits and conventions," Bakhit said during a visit to

coppers

receiving treatment at hospitals in Zarqa, 30 kms east of Amman. "These are not good Salafists but a misled group who try to exploit the atmosphere of democracy and freedom in the country," he added.

On Friday Salafists held their seventh rally in three months to press for the release of about 200 comrades who are serving jail terms after being condemned by the State Security Court for involvement in terror activities.

The function ended peacefully but one of the Salafist groups, wielding sticks and knives, was involved in

festivities

with

coppers

that were blamed on the Islamic fundamentals by the Public Security Chief Gen. Hussein Majali.

Majali threatened to resort to the "iron fist" in dealing with Salafists that found immediate expression in the arrest of more than 50 of them Friday night and early Saturday, according to security sources.

Among the

jugged

leaders of the Salafi movement were Abu Mohammad Tahawi, who appeared on the Doha-based

Al Jizz

television Friday night to deny the government charges and Saad Hunaiti, who was

tossed in the calaboose

along with two of his brothers.
Posted by: Fred || 04/18/2011 00:00 || Comments || Link || E-Mail|| [10795 views] Top|| File under:
Syria-Lebanon-Iran
Iran: Computer worm could have caused huge damage
[Arab News] A senior Iranian military official involved in investigating a mysterious computer worm targeting Iranian nuclear facilities and other industrial sites said Saturday the malware could have caused large-scale accidents and loss of life.

It first emerged in September that Iran was battling a powerful computer worm known as Stuxnet, which has the ability to send centrifuges -- used in nuclear fuel production -- spinning out of control. Its appearance and the suspicion that Israel and the US might have been involved raised the prospect of covert attempts to thwart a nuclear program that the West fears is aimed at weapons production.

Iran has acknowledged the code infected laptops belonging to employees at its first nuclear power plant, whose launch has been repeated delayed. It is also believed to have temporarily crippled Iran's uranium enrichment program last year.

On Saturday, Gholam Reza Jalali, head of a military unit in charge of combatting sabotage, said Iranian experts have determined that the United States and Israel were behind Stuxnet, which can take over the control systems of industrial sites like power plants.

Jalali said disastrous accidents and loss of life were averted by Iranian experts fighting the computer code. He gave no specific examples.

In recent months, Iranian state media have reported dozens of

kaboom

s at industrial sites, particularly oil and petrochemical facilities, that have killed at least 10 people. But there were no official explanations for the blasts.

"Enemies have attacked industrial infrastructure and undermined industrial production through cyber attacks.

This was a hostile action against our country," the official IRNA news agency quoted Jalali as saying. "If it had not been confronted on time, much material damage and human loss could have been inflicted." Jalali heads a military unit called Passive Defense that primarily deals with countering sabotage. The unit was set up on an order from Iran's Supreme Leader Ayatollah Ali Khamenei.

Jalali said Iranian experts have traced the Stuxnet virus back to the US state of Texas and Israel, IRNA reported.

Western experts say only a number of powerful countries could have developed Stuxnet.

Jalali also blamed the German engineering conglomerate Siemens, whose equipment and software is used at the Bushehr nuclear power plant, where technical issues have halted its planned startup.

"Siemens should explain why and how it provided the enemies with the codes of the SCADA software and paved the way for a cyber attack against us," IRNA quoted him as saying.

Iran has acknowledged Stuxnet affected a limited number of centrifuges at its main uranium enrichment facility in Natanz, central Iran, but has said its scientists discovered and neutralized the malware before it could cause serious damage.

The Natanz enrichment plant is of key concern to those nations who fear Iran is intent on weapons production because the technology can produce either fuel for power plants or material for bombs.

Iran insists its nuclear work is entirely peaceful.

Iran has confirmed that Stuxnet was found on several laptops belonging to employees at the Russian-built Bushehr power plant but has said it didn't affect the facility's control systems. Western intelligence reports have suggested that Stuxnet has infected the control systems there.

Bushehr is not a proliferation concern because of international safeguards on its spent fuel. But Iran has celebrated the plant extensively as a major technological achievement and a sign of its determination to master all aspects of nuclear technology.
Posted by: Fred || 04/18/2011 00:00 || Comments || Link || E-Mail|| [10793 views] Top|| File under: Govt of Iran
Iran reinstates intelligence minister

[Pak Daily Times] Intelligence Minister Heydar Moslehi, who resigned from his post, was reinstated by supreme leader Ayatollah Ali Khamenei despite the resignation being accepted by the president, reports said Sunday. "Heydar Moslehi will continue his work in the ministry as minister after his resignation was rejected by the supreme leader," news agencies ISNA, Fars and Mehr reported. Earlier on Sunday, state news agency IRNA reported that Moslehi had quit and that his resignation had been accepted by President Mahmoud Short Round Ahmadinejad. IRNA also reported that Ahmadinejad immediately appointed Moslehi as his "adviser" on intelligence affairs. "I thank and appreciate your efforts during your tenure in the post of intelligence minister... I accept your resignation," Ahmadinejad was quoted as saying in a letter to Moslehi carried by IRNA. IRNA did not specify the reasons for the resignation of Moslehi who was a newcomer in Ahmadinejad's second term cabinet. Ahmadinejad was returned to office after a disputed presidential election in June 2009.
Posted by: Fred || 04/18/2011 00:00 || Comments || Link || E-Mail|| [10794 views] Top|| File under: Govt of Iran
Iran sets March 2012 for parliamentary election
TEHRAN, Iran - Iran's official news agency says parliamentary elections have been set for next March. The report Sunday by IRNA quotes Interior Minister Mostafa Mohammad Najjar as saying the voting will take place March 2, 2012.

Plans for the election could be a springboard for protests by Iran's opposition after facing a relentless crackdown since unrest following the disputed 2009 re-election of President Mahmoud Ahmadinejad.

But it also may be a test of strength for Ahmadinejad, who has been challenged by the current parliament.


Predictions --

1) Short Round and the Mad Mullahs™ will use as much violence as required to crush the opposition.

2) Obama won't care.

The last parliamentary election was in 2008 when Islamic religious fanatics conservatives won a majority of seats in the 275-seat chamber.
Posted by: Steve White || 04/18/2011 00:00 || Comments || Link || E-Mail|| [10793 views] Top|| File under:
Who's in the News
47
[untagged]
2
Govt of Iran
2
Taliban
2
Hamas
2
Govt of Syria
1
Jemaah Islamiyah
1
Govt of Pakistan
1
al-Qaeda in North Africa
1
al-Qaeda in Iraq
1
Narcos
Bookmark
E-Mail Me
The Classics
The O Club
Rantburg Store
The Bloids
The Never-ending Story
Thugburg
Gulf War I
The Way We Were
Bio
Merry-Go-Blog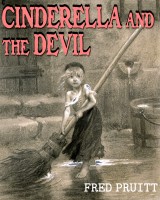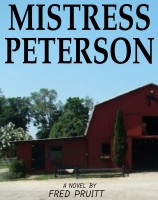 On Sale now!


A multi-volume chronology and reference guide set detailing three years of the Mexican Drug War between 2010 and 2012.

Rantburg.com and borderlandbeat.com correspondent and author Chris Covert presents his first non-fiction work detailing the drug and gang related violence in Mexico.

Chris gives us Mexican press dispatches of drug and gang war violence over three years, presented in a multi volume set intended to chronicle the death, violence and mayhem which has dominated Mexico for six years.
Click here for more information


Meet the Mods
In no particular order...


Steve White
Seafarious
tu3031
badanov
sherry
ryuge
GolfBravoUSMC
Bright Pebbles
trailing wife
Gloria
Fred
Besoeker
Glenmore
Frank G
3dc
Skidmark



Better than the average link...



Rantburg was assembled from recycled algorithms in the United States of America. No trees were destroyed in the production of this weblog. We did hurt some, though. Sorry.
3.236.65.63

Help keep the Burg running! Paypal: