Afghan army says ministry attacker was outsider
[Arab News] The Afghan military says it has confirmed that the man who attacked the country's Defense Ministry earlier this week was not a soldier, but a

turban

who managed to sneak past the ministry's security.

The Taliban have claimed that the assailant who opened fire inside the ministry compound on Monday was an army officer working as a sleeper agent for the insurgency.

But Defense Ministry

front man

Gen. Mohammad Zahir Azimi said on Wednesday the attacker was an outside infiltrator.

Azimi didn't say how this was determined.

The Afghan government collects biometrics data on new recruits, but is just beginning to collect it for longer-serving soldiers.

Azimi also says an officer

maimed

in the attack has died in the hospital, raising the toll in the attack to three killed.
Posted by: Fred || 04/21/2011 00:00 || Comments || Link || E-Mail|| [336062 views] Top|| File under: Taliban
Africa North
Obama Sends Armed Drones to Help NATO in Libya War
President Obama has authorized the use of armed Predator drones to attack Libya government forces fighting the rebellion against Col. Muammar el-Qaddafi as NATO struggles to regain momentum since taking command of the operation from the United States.

The deployment of armed Predators, announced Thursday by Defense Secretary Robert M. Gates, was in part a reaction to changing tactics by the Qaddafi forces, which are intermingling with civilian populations and mounting attacks from unmarked trucks and other vehicles, making them difficult to identify and attack by high-flying NATO fighters and bombers.

The Predator remotely piloted aircraft, outfitted with Hellfire missiles, has been used with effectiveness against pinpoint targets in urban and rural areas in Afghanistan, Pakistan, Iraq and Yemen and is a signature weapon of the American military.

But the challenges of the Libyan intervention were apparent again Thursday, when the Predators were sent aloft on their first missions but turned back due to bad weather.
Posted by: tipper || 04/21/2011 18:37 || Comments || Link || E-Mail|| [336065 views] Top|| File under:
Algeria: Guards opening fire on 'anyone' trying to cross Libyan border
AKI) - Algerian authorities have ordered border guards to shoot at anyone tyring to cross the border with Libya, daily el-Khabar reports.

Security is being stepped up to protect Algeria's southern borders after gunfights broke out at the weekend between two groups of suspected Al-Qaeda militants from Libya, the paper said.

Algerian fighter jets are conducting sorties over Algeria's Sahara region, searching for suspected terrorists who in recent weeks have allegedly infiltrated the territory as they head for Libya from their bases in northern Mali.

The Algerian army on Saturday killed seven militants suspected of belonging to Al-Qaeda's north African branch in two separate operations in southern Algeria, according to el-Khabar. Three of the militants were shot dead as they tried to enter Libya, the daily said.

Al-Qaeda in the Islamic Maghreb (AQIM) was responsible for three attacks in Algeria between last Friday and early Sunday in which 20 people died including five soldiers, according to media reports.

The attacks were concentrated in the eastern part of the country.

They followed an attack on 15 April by suspected Islamist insurgents that killed 13 Algerian soldiers in the country's northern Kabylie region, the deadliest ambush in months, according to a security source cited by media.
Posted by: || 04/21/2011 10:02 || Comments || Link || E-Mail|| [336065 views] Top|| File under:
Al-Qaeda claims attack that killed 14 soldiers in Kabylia
[Ennahar] Al Qaeda in Islamic Maghreb (AQIM)

grabbed credit

for the attack Friday against a military post in Kabylia (Algeria) in which 14 soldiers were killed Wednesday in a statement quoted by the U.S. central monitoring Islamist websites ( SITE).

In its statement, AQIM said its fighters had launched Friday night "a successful heroic raid against the Algerian army camps" in Azazga, 140 km east of Algiers, "killing or wounding 30 (military) apostates, including the commander of the camp."

AQIM said to have lost one of its fighters killed in the attack.

"We will never forget the blood of our

deaders

and we will reply to all those among us who have been killed by the evil apostates," warned the North African branch of Osama bin Laden network.

Friday, fourteen soldiers were killed and at least ten

were maimed

in the attack of Azazga in Kabylia.

The attack occurred nearly two months after lifting the state of emergency declared in 1992 to contain an Islamic insurgency in Algeria. Despite this measure, the army continues to lead the fight against terrorism.
Posted by: Fred || 04/21/2011 00:00 || Comments || Link || E-Mail|| [336062 views] Top|| File under: al-Qaeda in North Africa
Algerian troops kill terrorists at Niger, Libya borders
[Maghrebia] Algerian soldiers killed seven

faceless myrmidons

and made several arrests near the Libya and Niger borders, El Khabar reported on Monday (April 18th). During two separate operations conducted within a 24-hour period, ANP troops also seized large quantities of weapons and ammunition. One of the

faceless myrmidons

killed while trying to infiltrate the country was a Libyan national wanted by security services in Algeria, Mali and Mauritania.
Posted by: Fred || 04/21/2011 00:00 || Comments || Link || E-Mail|| [336062 views] Top|| File under: al-Qaeda in North Africa
In new Yemen clashes, attackers kill 1 protester
[Arab News] A Yemeni opposition activist says a

gunnies

on

cycle of violence

s

shot up

hundreds of demonstrators camped out overnight in a western port city, killing one and wounding several protesters.

Radwan Al-Obisi says men on

cycle of violence

s strafed protesters who had been demanding the ouster of longtime President President-for-Life Ali Abdullah Saleh


... Saleh initially took power as a strongman of North Yemen in 1977, when disco was in flower, after serving as a lieutenant colonel in the army. He had been part of the conspiracy that bumped off his predecessor, Ibrahim al-Hamdi, in the usual tiresome military coup, and he has maintained power by keeping Yemen's many tribes fighting with each other, rather than uniting to string him up. ...


in Hudaydah port on Wednesday morning. He claims the attackers, who sped away, where thugs hired by Saleh's ruling party.

Yemen's turmoil is spiraling out of control. More than 120 people have been killed since near-daily protests calling for Saleh's removal began in mid February, inspired by Arab uprisings.

Thousands marched in Hudaydah on Tuesday, tearing down billboards of Saleh. Security forces fired shots into the air to disperse the crowds.
Posted by: Fred || 04/21/2011 00:00 || Comments || Link || E-Mail|| [336061 views] Top|| File under:
Kadhafi allows UN into Tripoli
[Maghrebia] The United Nations
...an organization whose definition of human rights is interesting, to say the least...
reached an agreement with Libyan authorities to set up a humanitarian presence in Tripoli, UN chief Secretary-General
the ephemeral Ban Ki-moon announced Monday (April 18th) in Budapest. "It is absolutely necessary that Libyan authorities stop fighting, stop killing people," Ban said. UN humanitarian relief personnel are already in Benghazi.

In other humanitarian news Monday, an International Organisation for Migration (IOM) ship left Misrata with 100 Libyans and 870 migrant workers from Ghana, Ukraine and the Philippines. A

Red Thingy

vessel also evacuated 618 foreign nationals. Great

Perfidious Albion

on Monday announced plans to evacuate 5,000 foreign workers from Misrata.
Posted by: Fred || 04/21/2011 00:00 || Comments || Link || E-Mail|| [336062 views] Top|| File under:
Libya warns against UK military advisers
[

Al Jizz

] Libya's deputy foreign minister has spoken out against a British plan to send a team of military officers to the North African country to advise the rebels.

Khaled Kaim said

Perfidious Albion

's attempt to help the opposition forces would be futile.

"This is not in the interest of the UK," Kaim told The

News Agency that Dare Not be Named

news agency on Tuesday.

"This is an impossible mission. To organise who? They [the rebels] are different groups. There is no leader. They are not well-organised, and I am sure it will be a failure," Kaim said.

His comments came after the British foreign minister, William Hague, announced that military advisers would join a group of British diplomats already co-operating with the Libyan National Transitional Council, based in the opposition stronghold of Benghazi.

"They will advise the National Transitional Council on how to improve their military organisational structures, communications and logistics, including how best to distribute humanitarian aid and deliver medical assistance," he said.

However,
The ever-popular However...
the foreign office said the team would not train or arm forces fighting troops loyal to Muammar Qadaffy, the Libyan leader.

Hague insisted that the deployment would be "fully within the terms" of the United Nations


...an international organization whose stated aims of facilitating interational security involve making sure that nobody with live ammo is offended unless it's a civilized country...


Security Council resolution on Libya that authorised the set up of a no-fly zone over the country.

On Wednesday

La Belle France

also said it would be sending a small number of military liaison officers to work with opposition forces in a similar capacity.

"There will be a small number of liaison officers [placed] with the national transition council in order to organise the protection of the civilian population," Francois Baroin, a government

front man

, said.

'Taking sides'
Hague's announcement sparked some criticism among supporters of British prime minister
David Cameron
... has stated that he is certainly a big Thatcher fan, but I don't know whether that makes me a Thatcherite, which means he's not. Since he is not deeply ideological he lacks core principles and is easily led. He has been described as certainly not a Pitt, Elder or Younger, but he does wear a nice suit so maybe he's Beau Brummel ...
's coalition government.

Several

politician

s from Cameron's Conservative Party called for the recall of parliament, now in recess, to debate the move. They argued that circumstances have changed since parliament approved British participation in the Libya no-fly zone last month.

Peter Bone, one Conservative

politician

, voiced concern that

Perfidious Albion

seemed to be "taking sides in a civil war".

But Omar Ashour, director of Middle East studies at the Institute of Arab and Islamic Studies at the University of Exeter said the deployment of British advisers to Libya is a necessary step.

"[There are] training problems, logistical problems. Many of the forces in the [opposition] are merely civilians who have never taken up arms before. So there will need to be some training," Ashour told

Al Jizz

.

"It's necessary right now especially because many Libyans - from Misrata and Benghazi - have been calling for direct boots on the ground."

EU armed escorts
The European Union, meanwhile, said it is ready, in principle, to provide armed escorts to secure UN aid convoys in Libya, though UN officials said they do not need such guards for the time being.

The proposal drew a warning from Libya's deputy foreign minister that sending armed escorts would be tantamount to a military operation.

The UN resolution bans the use of foreign troops in Libya.

Russia - a veto-wielding member of the Security Council - already has complained that the NATO


...the North Atlantic Treaty Organization. Originally it was a mutual defense pact directed against an expansionist Soviet Union. In later years it evolved into a mechanism for picking the American pocket while criticizing the style of the American pants...


action in bombing Libya's military has overstepped its mandate, and therefore is unlikely to approve any further extension of the alliance's operations.

"The UN Security Council never aimed to topple the Libyan regime," Russian foreign minister Sergei Lavrov said in Belgrade on Tuesday. "All those who are currently using the UN resolution for that aim are violating the UN mandate."

The NATO-led international operation to enforce the no-fly zone and protect civilians has been criticised by Libyan pro-democracy forces in recent weeks for failing to do enough to protect them from attack by pro-Qadaffy fighters.

Mustafa Abdul-Jalil, an opposition leader touring Europe in search of more logistical support, said the Libyan opposition is not looking to other nations to remove Qadaffy.

"We are not looking or inviting anybody to kill him, and we don't have such a possibility, but we hope he and his regime can leave Libya as soon as possible," Abdul-Jalil said in

Italia

.
Posted by: Fred || 04/21/2011 00:00 || Comments || Link || E-Mail|| [336062 views] Top|| File under:
France and Italy to send Libya advisers
[

Al Jizz

]

La Belle France

and

Italia

are joining

Perfidious Albion

in sending military officers to Libya to help advise rebels on technical, logistical and organisational issues.

Nicolas Sarkozy


...23rd and current President of the French Republic and ex officio Co-Prince of Andorra. Sarkozy is married to singer-songwriter Carla Bruni, who has a really nice birthday suit...


, the French president, offered assistance to Abdel Jalil, the leader of the Libyan Transitional National Council, when they met in

Gay Paree

on Wednesday.

"We are going to help you," Sarkozy told him.

Keep up with all the latest developments here Jalil said he invited Sarkozy to visit Benghazi, the rebel stronghold in Libya's east.

"I think that would be very important for the revolution's morale," Jalil said after the meeting.

Sarkozy's office said it had "taken note" of the invitation.

A French foreign ministry spokesperson said a small number of liaison officers would be sent out to Benghazi along with a special envoy, while

Italia

said it was ready to send around 10 officers - "the same number of military staff as

Perfidious Albion

".

Ignazio La Russa,

Italia

's defence minister, said that stronger intervention under the UN resolution, which does not permit ground troops, may be needed in Libya.

William Hague,

Perfidious Albion

's foreign minister, announced on Tuesday that it would be sending a team to Libya to help rebels with "military organisational structures, communications and logistics, including how best to distribute humanitarian aid and deliver medical assistance".

He insisted that the decision was "fully within the terms" of the UN Security Council resolution that authorised a no-fly zone over the north African nation, and that the team would not train or arm rebel forces.

'Impossible mission'
But Khaled Kaim, Libya's deputy foreign minister, said the attempt would be futile.

"This is an impossible mission. To organise who? They [the rebels] are different groups. There is no leader. They are not well-organised, and I am sure it will be a failure," he said.

Meanwhile,


...back at the Alamo, Davey was counting their remaining cannon balls and not liking the results...


Barack B.O. Obama, the US president, is still opposed to sending US ground troops to Libya, the White House said on Wednesday.

Jay Carney, the White House spokesperson, told journalists that Obama would support moves by the French and British to dispatch military advisors to help rebelsfighting Libyan leader Qadaffy.

"The president obviously is aware of this decision and supports it, and hopes and believes it will help the opposition.

"But it does not at all change the president's policy on no 'boots on the ground' for American troops," Carney said.

French: no troops on the ground
Francois Baroin, a French government

front man

, said Sarkozy's administration was "not envisaging troops on the ground, in any shape or form" and that

La Belle France

was not seeking new UN Security Council action that would give the allies a broader mandate to intervene in Libya.

"We are not taking the initiative to seek a new Security Council resolution. The French position is stable and unchanged on this problem of applying Resolution 1973," he said.

That resolution permitted the use of force to protect Libyan civilians, but explicitly forbade a "foreign occupation force" - a phrase which some states interpret as banning any ground intervention at all.

However,
The contradictory However...
Sarkozy promised Jalil that

La Belle France

would intensify air strikes on the army of Muammar Qadaffy, Libya's leader, but did not elaborate.

"We are indeed going to intensify the attacks and respond to this request from the national transition council," the Elysee Palace said in a statement

Forces fighting Qadaffy have urged the West to ramp up its military campaign to try and break a deadlock in the conflict and halt attacks on the besieged city of Misrata, where hundreds of people have been killed in recent weeks.

International forces have been carrying out air strikes on forces loyal to Qadaffy since March 19, in a mission headed by NATO


...the North Atlantic Treaty Organization. Originally it was a mutual defense pact directed against an expansionist Soviet Union. In later years it evolved into a mechanism for picking the American pocket while criticizing the style of the American pants...


since March 31.

The NATO-led coalition is enforcing a UN mandated no-fly zone in Libya, which authorises "all necessary measures" to protect civilians from attack by Qadaffy's forces.

It is also policing an arms embargo and has targeted Qadaffy's military infrastructure.

The rebels have been trying since mid-February to end Qadaffy's 41-year-old rule but have struggled against his more experienced and better equipped forces.
Posted by: Fred || 04/21/2011 00:00 || Comments || Link || E-Mail|| [336062 views] Top|| File under:
Libyan officers defect to Tunisia
[Maghrebia] A Libyan colonel, captain, and an officer in the internal security forces defected to Tunisia, TAP reported on Monday (April 18th). A boat carrying the security officers and 20 other Libyans docked Sunday at El Ketf port in the Ben Guerdane region. Five other Libyan army officers

decamped

to Tunisia on Friday, AP reported. Some 3,000 Libyans, mostly

women and kiddies

, have

decamped

to Tunisia in the last two days.
Posted by: Fred || 04/21/2011 00:00 || Comments || Link || E-Mail|| [336062 views] Top|| File under:
Libyan preachers attack Qaddafi from pulpit
[Arab News] Libyan ruler Muammar Qadaffy's secret police once haunted the country's mosques, locking up, torturing and killing

Mohammedan

preachers whose talk they considered a threat.

Now that rebels in the country's east have shaken off the regime's control, those same

holy men

are using the newfound freedom of speech here to attack Qadaffy from the pulpit while defining the society they'd like to see if he falls.


I generally feel that holy men should stick to praying and stay the hell out of politix. But maybe that's just me...


Contrary to efforts by Qadaffy's regime to depict the uprising as led by Al-Qaeda seeking to impose an Islamic state, many of the newly liberated

holy man

s are telling their flocks that the country needs a civil democratic government.

"We demand our rights, for this is just. We demand to know where our country's wealth is, for this is just. And we demand our dignity!" preacher Mohammed Taeb roared to a crowd of 500 at his Benghazi mosque in a recent Friday sermon. "We demand a civil and civilized state ... We want what all free people want!" Taeb, who was

incarcerated

for seven years by the regime, urged his congregation to work for a civil state with strong institutions and freedoms of speech and association. He also clearly enjoyed lashing out at Qadaffy, calling him a "one-of-a-kind lout, a bizarre weirdo." The call, made in many mosques in the east, mirrors the stance of the

politicians

hip of the two-month old rebel movement based in Benghazi, Libya's second largest city, which says it seeks a civilian democracy in which religion will have a limited role in government.

It has taken over the local religious affairs office -- once an agent of Qadaffy's control -- and staffed it with

holy man

s who say they'll monitor preachers for extremism.

Religious feeling is strong among Libyans -- Qur'anic phrases dot conversations and ubiquitous mosques overflow during Friday's prayers, the spiritual focus of the

Mohammedan

week. Now imams in the east are enjoying their freedom to actually express their religious views after the long, troubled relationship with Qadaffy's regime, said Ghaith Al-Fakhri, a local Islamic law professor who recently told a crowd of thousands that Qadaffy had violated his "social contract" with the people and must be

tossed

.

Qadaffy couldn't destroy the mosques like he did other social institutions, so he tightly controlled them.

Preachers were required to boost Qadaffy's jumble of socialist, anti-colonialist thought. To ensure obedience, secret police monitored sermons, sometimes delivering texts to be read word for word, lauding Libya's "achievements" or insulting the US or other countries, said Al-Fakhri.

"All religious talk was directed to serve the politics and ideas of Qadaffy," he said.

Otherwise, they stuck to issues like patience and cleanliness or stories from Islamic history -- topics unlikely to alarm government monitors, Al-Fakhri said. Any deviation or sign of independence could lead to arrest.

These rules still reign in parts of Libya that Qadaffy controls. Since the uprising started, residents of the capital Tripoli have reported heavy police presence near mosques on Fridays, with

gunnies

ready should the devout decide to protest.

The tensions between religious leaders and the regime escalated in the 1990s with the rise of the

Islamic exemplar

Libyan Islamic Fighting Group, which carried out attacks on Qadaffy's regime and aimed to establish an Islamic state.

The regime responded by arresting thousands of suspected Islamists, sweeping up many men who say they had no links to the group but merely wore long beards or the short pants favored by some conservative

Mohammedan

s.

The crackdown struck a heavy blow to the group, with many of its leaders dying in prison. Other members

decamped

to fight in Iraq and Afghanistan. In 2007, Al-Qaeda announced the group had formally linked with it, though most of its Libyan-based membership at the time denied any alliance.

The group's leadership inside Libya renounced violence in 2009 and negotiated the release of hundreds of its prisoners, according to Human Rights Watch.

During the crackdown,

Mohammedan

preachers were especially suspect.

Taeb said the regime accused him of Islamist ties when he was

incarcerated

in 1999. He said he belonged to no group, and that the real reason for his arrest was that he used to indirectly criticize the regime by discussing social inequality and asking why a country with so much oil had such bad roads and health care.

"If you gave any sermon that had the slight odor of politics, they'd summon you right away," said Khalid bin Rashid, a

holy man

who said he was

incarcerated

in 1995 for giving money to the poor. His captors told him doing so violated Libya's socialism, he said.

Bin Rashid said he was held for months in a filthy bathroom with 15 other men before being transferred to a prison, where his captors beat him with thick wires for reciting the Qur'an. Others with him died under torture, he said.

He was freed a year and a half later, and then -- in a reflection of Libya's chaotic bureaucracy -- he was appointed a state imam with a modest government salary.

Four days after his appointment, he was

incarcerated

again and

incarcerated

until 2002.

While the east's religious leaders didn't help organize the anti-Qadaffy uprising that started Feb. 15, many quickly joined in, preaching at funerals for "

deaders

" killed by security forces and calling for further protests.

Also, many protests began in mosques.

Not long after Qadaffy's forces

decamped

Benghazi in mid-February, bin Rashid delivered a sermon for the first time in years with a fiery call for Libyans to stand together to oust Qadaffy. "It was an amazing feeling that I'll never forget," he said. "We could never talk like that before." Bin Rashid said Islam will always be important for Libyans, but that he wants a civil-based democracy.

Zahi Mogherbi, a political science professor and adviser to the rebels' National Transitional Council, said the body has yet to draft a constitution, but that he expects Islamic rules to guide personal status law governing marriage and inheritance, as it does in almost all Arab nations.

"For everything else, the state will be civil and religion will not interfere," he said, adding that the basis will be "a civil, democratic framework." He said women won't be forced to veil and that alcohol might be permitted, as it was before Qadaffy.

Rita Katz, head of the US based SITE Intelligence Group, said Al-Qaeda views the Libyan upheaval as a "valuable opportunity" to establish a regional foothold and that other groups are encouraging jihadists to go there.

Mogherbi acknowledged such fears, saying only establishing a stable, democratic Libya would prevent this.

"Once we have a democratic system and they can express themselves in political life, there will be no need for radical behavior," he said.
Continued on Page 49
Posted by: Fred || 04/21/2011 00:00 || Comments || Link || E-Mail|| [336062 views] Top|| File under:
Libya foreign min suggests elections if bombs stop
[Arab News] Libya's government could hold elections, including on the future of leader Muammar Qadaffy


... a proud Arab institution for 42 years ...


, if Western air strikes stopped, the BBC quoted Foreign Minister Abdul Ati al Obeidi as saying.

"If the bombing stopped, al Obeidi said, after six months there could be an election supervised by the UN," BBC radio reported on Wednesday.

"The foreign minister said the election could cover any issue raised by all Libyans, anything could go on the table, including, he implied, the future of Qadaffy as leader."

BBC television later broadcast one of the minister's comments made during the interview: "It will cover whatever issue is raised by all Libyans."

Al Obeidi said the Libyan government was "serious about a properly verifiable cease-fire supervised by foreign observers," the BBC said.

He also criticized

Perfidious Albion

's decision to send military officers to advise Libyan rebels.

London said on Tuesday it would send about a dozen officers to help

Death Eaters

improve their organization and communications, but would not arm the rebels or train them to fight.

"He (al Obeidi) said that would only prolong the fighting," the BBC said.

A NATO


...the North Atlantic Treaty Organization. Originally it was a mutual defense pact directed against an expansionist Soviet Union. In later years it evolved into a mechanism for picking the American pocket while criticizing the style of the American pants...


-led coalition is enforcing a UN-mandated no-fly zone in Libya, which authorizes "all necessary measures" to protect civilians from attack by Qadaffy's forces.

It is also policing an arms embargo and has targeted Qadaffy's military infrastructure.
Posted by: Fred || 04/21/2011 00:00 || Comments || Link || E-Mail|| [336061 views] Top|| File under:
Brits join ground fight in Libya
[The Sun U.K.] BRITISH military officers are set to hit the ground in Libya to bolster rebels fighting tyrant Colonel Qadaffy. The advisors will go into the country's second city of Benghazi -- the stronghold of the pro-democracy opposition. Foreign Secretary William Hague said today: "The National Security Council has decided that we will now move quickly to expand the team already in Benghazi to include an additional military liaison advisory team.

"This contingent will be drawn from experienced British military officers."

Mr Hague said the move was needed to help protect civilians in Libya and was compatible with the United Nations


...an international organization whose stated aims of facilitating interational security involve making sure that nobody with live ammo is offended unless it's a civilized country...


resolution which authorised a no-fly zone.

He said in a statement: "The United Kingdom is strongly committed to the effective implementation of the provisions of United Nations Security Council Resolution (UNSCR) 1973.
Posted by: Fred || 04/21/2011 00:00 || Comments || Link || E-Mail|| [336062 views] Top|| File under:
Africa Subsaharan
Nigeria: Over 200 dead in the post-election riots
[Ennahar] More than 200 people were killed in the riots that followed the presidential election in Nigeria, announced Wednesday an NGO, when the biggest loser, Muhammadu Buhari, demanded an end to violence while denouncing serious election fraud in the Christian south.

"The

corpse count

exceeds 200 in the entire region, according to information received by the Civil Rights Congress," said Shehu Sani's chief, referring to riots in the main northern Nigeria.

Over a thousand people were

incarcerated

in one city of Kaduna, where a curfew of 24 hours over 24 is in effect, added the head of the NGO.

The authorities have already declared that violence had resulted in deaths between

Mohammedan

and Christian communities but without giving balance to avoid inflaming the cycle of retaliation. Many bodies have been burned or thrown into wells, making balance difficult.

The

Red Thingy

reported "many dead", over 400 injured and around 40,000 displaced people have sought refuge with the police and army.

Curfews and military patrols have brought some calm Wednesday.

Main opposition candidate, General Buhari, a

Mohammedan

from the north, a region deprived, came second with 31% of votes behind the incumbent president,
Goodluck Jonathan


... 14th President of Nigeria. He was Governor of Bayelsa State from 9 December 2005 to 28 May 2007, and was sworn in as Vice President on 29 May 2007. Jonathan is a member of the ruling People's Democratic Party (PDP). He is a lover of nifty hats, which makes him easily recognizable unless someone else in the room is wearing a neat chapeau...


, a southern Christian, richer thanks to oil; the winner of Saturday's election with 57% of the vote, according to the Independent Electoral Commission.

General Buhari, former military leader is challenging the victory of his rival, but said he would respect the legal channels and called for an end to violence.

In the oil-rich Niger Delta, "and in the south-east there is not (really) elections and our fans were not allowed to vote," said on the radio's Voice the America, the general who led the 1984 and 1985 a military junta.

Several Southern states have announced results from 95% to over 99% of the vote in favour of Mr. Jonathan.

Buhari condemned, as before, the deadly riots that started Sunday night: "I urge people to calm down and respect the law as we address (to the Electoral Commission) to seek justice", "he said in a broadcast in Hausa.
Posted by: Fred || 04/21/2011 00:00 || Comments || Link || E-Mail|| [336074 views] Top|| File under:
Arabia
EU urges Bahrain talks with opposition
[Iran Press TV] The Foreign Affairs Council of the European Union has urged Bahrain to enter into talks with the opposition but failed to condemn the foreign military interference in the country.

Expressing grave concerns about the events unfolding in Bahrain, the EU council described "dialogue" as the only way to end months of crisis in the Persian Gulf state.

The EU council also voiced concerns about the huge number of arrests being made in Bahrain, stressing that all those that have been

tossed in the slammer

for expressing their opinions should be released immediately.

It also called on Bahraini authorities to investigate the death of anti-government protesters and reports of human rights


...which are usually open to widely divergent definitions...


abuse.

Since the beginning of anti-government protests across Bahrain in mid-February, the European Union has failed to condemn the Manama regime's brutal crackdown on demonstrators.

In March, EU foreign policy adviser Robert Cooper downplayed the brutal violence against anti-government protesters in Bahrain by claiming that 'accidents happen.'

Scores of protesters have been killed and many others injured during

festivities

with security forces. Many opposition activists have also gone missing. Their bodies are frequently found days later.

The Human Rights Watch reports that more than 400 opposition activists and protesters have been

tossed in the slammer

in Bahrain in recent weeks.

The protesters are demanding an end to the rule of the al-Khalifa dynasty.

Bahraini security forces with the assistance of Saudi and UAE troops are brutally cracking down on demonstrators.

Protesters, however, say they will continue their street demonstrations until their demands for freedom, constitutional monarchy as well as a proportional voice in the government are met.
Posted by: Fred || 04/21/2011 00:00 || Comments || Link || E-Mail|| [336063 views] Top|| File under:
Gulf deal 'close' on Yemen crisis
[Al Jazeera] Gulf Arab states appear set to unveil details of an arrangement that could result in President-for-Life Ali Abdullah Saleh


... Saleh initially took power as a strongman of North Yemen in 1977, when disco was in flower, after serving as a lieutenant colonel in the army. He had been part of the conspiracy that bumped off his predecessor, Ibrahim al-Hamdi, in the usual tiresome military coup, and he has maintained power by keeping Yemen's many tribes fighting with each other, rather than uniting to string him up. ...


stepping down as Yemen's president and end the political crisis there.

Sources told

Al Jizz

on Wednesday that the deal - brokered by the six-member Gulf Co-operation Council (GCC) - was close to being agreed.

"We're told that the UK and the US are behind this deal," Kristen Saloomey,

Al Jizz

's correspondent at the United Nations
...an organization whose definition of human rights is interesting, to say the least...
in New York, said.

"It's not clear right now where the opposition and the president stand on this deal, but our sources here at [the UN] feel that they are very close to reaching a final agreement."

Under the GCC proposal, Saleh would most likely hand power to Abed Mansour Hadi, his vice-president, and both Saleh and his family would have immunity from prosecution.

Saleh, who came to power in 1978, has faced protests since January calling for his departure that have cost more than 130 lives in the impoverised Arab country.

Even as a deal appeared close, Saleh was reported as telling a group of supporters that he would remain steadfast and would not accept "conspiracies or coups".

"Those who want power or to gain the seat of power should do it by heading to the ballot box. Change and departure will be through voting under the legal framework of the constitution," he was quoted as saying by Yemen's official state news agency.

The expected deal on Yemen comes a day after GCC foreign ministers met a Yemeni government delegation in the United Arab Emirates.

There were fears that little progress had been made at the meeting after a brief, vague statement was issued calling the meeting "constructive" and vowing to "exert more effort to preserve security, stability and the unity of the Yemeni state", but offering few details.

Ahmed bin Dagher, the

front man

of the Yemeni delegation at the meeting, said that any solution should not violate the constitution.

"We adhere to the constitution which we cannot breach," he said, indicating that Saleh could serve out his term until 2013, a position stated previously by the General People's Congress, Yemen's ruling party.

The GCC, which is made up of Bahrain, Kuwait, Oman, Qatar,

Soddy Arabia

and the UAE, has tried for weeks to mediate a solution to Yemen's crisis.

Protesters killed
The latest developments come against a backdrop of continued confrontations continued between security forces and anti-Saleh protesters.

One protester was killed on Wednesday when an armed man on a
cycle of violence

shot up

demonstrators during

Mohammedan

dawn prayers in the city's Al-Nasr Square, witnesses said.

"One protester was killed and around eight others were

maimed

," Arafat Makki, a member of the protest organising committee, said.

The AFP news agency said a policeman was

rubbed out

and three others

maimed

by protesters in Aden, Yemen's main southern port city.

Medics and witnesses in Sanaa said that eight people had been

rubbed out

since Tuesday, including a passer-by and a policeman.

The UN Security Council also met on Tuesday to discuss Yemen, adding the crisis there to its agenda for the first time, but failed to come up with a joint statement on the situation.

A press statement drawn up by Germany and

Leb

, both temporary members of the 15-nation UN Security Council, was blocked by a minority of states, diplomats said.
Posted by: Fred || 04/21/2011 00:00 || Comments || Link || E-Mail|| [336062 views] Top|| File under:
Bangladesh
No bail for Sayedee
[Bangla Daily Star] The International Crimes Tribunal yesterday rejected a bail petition filed by Jamaat leader Delwar Hossain Sayedee in connection with war crimes.

The tribunal also fixed today for the hearing on two other petitions filed on behalf of other top four Jamaat-e-Islami leaders-- Ameer Motiur Rahman Nizami, Secretary General Ali Ahsan Mohammad Mojahid, assistant secretaries general Muhammad Kamaruzzaman and Abdul Quader Molla.

Nizami, Secretary General Ali Ahsan Mohammad Mojahid, assistant secretaries general Muhammad Kamaruzzaman and Abdul Quader Molla.

In one of the two petitions, the four Jamaat leaders sought bail in connection with charges of war crimes. The other petition was filed by Nizami and Mojahid seeking review of the tribunal's order on April 13 which allowed

Sherlocks

to quiz them at a "safe home" in the capital instead of Dhaka Central Jail about their links with war crimes during the 1971 Liberation War.

All the five Jamaat leaders were produced before the court yesterday.

The three-member tribunal headed by its Chairman Justice Nizamul Huq directed the prison authorities to allow Sayedee, Nayeb-e-Ameer of Jamaat-e-Islami, to receive treatment at Birdem Hospital at his own cost.

The tribunal also asked the prosecution to submit a report of the investigation into the allegations against Sayedee as early as possible. The prosecution has to submit the progress report, if it fails to submit the full investigation report, by May 31.

It ordered the jail authorities to produce Nizami, Mojahid, Kamaruzzaman and Quader before the tribunal today.

Sayedee's counsel barrister Tanvir Ahmed Al Amin yesterday prayed for conditional bail of his client on medical and humanitarian grounds.

Opposing the bail prayer, Prosecutor Syed Rezaur Rahman said the

Sherlocks

have collected documents and evidence of Sayedee having committed crimes against humanity and war crimes during the Liberation War.

If Sayedee is released on bail, the investigation into the allegations against him might get hampered, he continued.

He also sought permission so the jail authorities can keep Sayedee

in jug

until the investigation is completed.
Posted by: Fred || 04/21/2011 00:00 || Comments || Link || E-Mail|| [336062 views] Top|| File under: Jamaat-e-Islami
Caribbean-Latin America
16 Local Cops Detained for Mass Murder, Alleged Los Zetas Perps Busted
By Chris Covert

A total 55 individuals including 16 municipal police officers in San Fernando municipality, Tamaulipas, have been arrested and sent to preventative detention, as Mexican federal officials continue their investigation in the worst mass murder in modern Mexican history, according to Mexican news accounts.

A total of 145 individuals have been found in graves in San Fernando municipality since two weeks ago, most of whom were kidnapped from at least two public buses travelling between Ciudad Victoria and Matamoros, Tamaulipas between March 19th and March 31st.

The 16 police officers are accused of having knowledge of the kidnappings and murders, and of covering up the murders.

Preventative detention is a legal device used by Mexican federal prosecutors to detain individuals suspected in serious crimes, with the idea of preventing them from performing other acts as legal authorities investigate their crimes. Preventative detention, colloquially known as "rooting", always requires a court order, and is usually granted when officials have sufficient evidence to convict, but require more time to establish other crimes or connections.

Preventative detention is granted for a definitive time. In the cases of the 55, forty days was ordered. The 40 day period is the usual amount of time granted to prosecutors, although as few as 20 days have been granted, such as in the Torreon bar murders cases against Durango top prison officials last year. Six months detention was recently ordered against three Juarez, Chihuahua police officers in the disappearance of four youth earlier in April, albeit six months is rare.
To read Rantburg reports on the Torreon bar murders click here and here. To read Rantburg reports on the preventative detention orders on the three Juarez, Chihuahua police officers, click here.
Included in the arrests of 39 others was Martin Omar Estrada Luna alias El Kilo and eleven other alleged members of the Zetas drug gang in a Mexican Marine operation last Saturday in Ciudad Victoria, Tamaulipas.

Estrada Luna and his associates allegedly attempted to evade marine forces in the area only to be captured. Also seized in that operation was one vehicle, two SUVs, an unreleased number of rifles, pistols and ammunition, three grenades, and 700 doses of cocaine.

Reports say that the Los Zetas drug gang have been linked to 217 murders in the San Fernando area including the 72 migrants last summer murdered because they refused to pay a tribute before being allowed to pass to the Tamaulipas border region.
To see the Rantburg report on the murder of the 72 migrants in San Fernando last summer, click here.
Estrada Luna is said to be the Los Zetas commander in the San Fernando area. Reports say he is linked to the murders of Secretario de Seguridad Publica de San Fernando, Juan Carlos Sanchez Suarez, and a prosecutor in the area, Roberto Jaime Suarez Vazquez. Estrada Luna is also suspected in cases of extortion, kidnapping and drug and arms trafficking unrelated to the San Fernando mass murder.

Two other related reports have been published in Mexican press:

The Hidalgo Secretaria de Gobierno (SEGOB), Fernando Moctezuma Pereda, announced Wednesday that in view of the mass kidnapping and murder in Tamaulipas, the state of Hidalgo would beef up highway patrols between Hidalgo and the states of San Luis Potosi and Veracruz to the north in an effort to stop movement of criminal groups and product on highways leading to the north.

Hidalgo is a battleground between Los Zetas and the Gulf drug cartel. Referring to a Policia Federal report issued earlier this month criminal groups control roads in 30 municipalities in Hidalgo.

Fernando Moctezuma Pereda said part of the new security strategy would be to set up checkpoints along the road to advise migrants about dangers they face further north.


In Reynosa, Tamaulipas, 68 individuals, including 12 Central American migrants, were released from capture by suspected members of the Gulf Cartel by elements of the Mexican Policia Federal.

Reports are the hostages were kidnapped from a public bus station in Reynosa over the last few weeks while travelling to a truck manufacturing plant in Reynosa. Reynosa borders the US.
Posted by: badanov || 04/21/2011 00:00 || Comments || Link || E-Mail|| [336063 views] Top|| File under:
Tamaulipas Top Cop Resigns, Death Toll Reaches 145
By Chris Covert

To see a map, click here. To see a map of Tamaulipas, click here. Corresting new item about the number of police detainees in the PGR investigation, from 55 to 16.
The grisly death toll in the San Fernando, Tamaulipas mass grave reached 145 last Friday as the top police official in Tamaulipas resigned, according to Mexican news reports.

Brigadier General Ubaldo Ayala Tinoco, who had been the head of Tamaulipas' Secretaria de Seguridad Publica (SSP), resigned last weekend in the wake of the continuing investigation into the disappearance and deaths of Mexican citizens starting two weeks ago.
To see Rantburg reports on the San Fernando mass graves, click here, here and here.
Ayala Tinoco has been Tamauliaps top police official for only 107 days, from the start of the administration of Governor Egidio Torre Cantú, who was elected to his post last July.

Since the naming of the new Tamaulipas SSP official, events have moved very quickly, including the detention of 55 individuals, 16 of them local police officers in San Fernando, for their alleged roles in the murders, and the arrest of a mastermind in those and the 72 murders last year of migrants heading to the US.

Replacing a top official in Mexican state houses is unheard of even in cases of extreme reverses. Top officials tend to retain their posts until their boss can find a replacement even though an embarrassing event has taken place. It can be easily read as a sign of things to come in Tamaulipas, a state with a less than solid record with regard to Mexican organized crime.

But since the change of government in Tamaulipas, a number of subtle changes in security arrangements have taken place, mostly concerning the deployment and presence of Mexican Federal security forces, including the army and marines.

For example, army detachments in both Nuevo Leon and Tamaulipas have been swapped and mixed, and have been concentrating patrols on the border between the two states mainly on the Monterrey-Reynosa highway. Though an announcement late last winter by Nuevo Leon governor Rodrigo Medina suggested that sealing the borders between the two states was a possible solution to security problems in the area, later news reported the cross attachments and increased patrols between the two states combining and mixing units from both states.

So in that sense the appointment of the new SSP official, First Captain of the Army Rafael Lomeli Martinez, makes some sense. Prior to taking the Tamaulipas SSP job, Lomeli Martinez was head of all Mexican Policia Federal (PF) forces in neighboring Nuevo Leon. Reports also say Lomeli Martinez was in charge of PF forces in Tamaulipas as well. He also served in the army for 23 years.

Lomeli Martinez appearance in the government of Torres Cantu also suggests possible involvement of the Mexican federal government in the choice. On Mexican Army Day last February, Tamaulipas was named the first state to receive four new army rifle battalions to be raised in the north. Torres Cantu mentioned the formation of the new forces in the announcement of the arrest of the first 16 San Fernando municipal police officers last weekend.
To read Rantburg reports on the Army Day announcement, click here.
Though the Mexican federal system is a strong centralized system, Calderon in the past has made it a point of getting local officials to sign off on new deployments before they happen, and to make sure they are in line with local security arrangements. Torres Cantu is no exception. He attended the Army Day celebration that announced the formation of the new unit.

Another factor suggesting federal government involvement is Mexican President Felipe Calderon recently named Mexico's first female attorney general (PGR) Marisela Morales three weeks go. A new attorney general is likely to have a strong hand in security arrangements as the war on the cartels continues, since the new arrangements now have her new imprimatur on them.

Governor Torres Cantu has a personal stake in the outcome of security in Tamaulipas. It was his brother, Rodolfo Torres Cantu, who was shot to death along with four of his security detail in northern Tamaulipas in an ambush last June. Reports at the time suggested the members of the Los Zetas drug gang, dressed as Mexican Marines, killed Rodolfo in a stretch of highway near the coast. Egidio took over his brother's campaign and went on to win the governor's seat in a landslide.
To read Rantburg reports on the murder of Rodolfo Torres Cantu, click here and here.
Posted by: badanov || 04/21/2011 00:00 || Comments || Link || E-Mail|| [336062 views] Top|| File under:
Home Front: WoT
FBI has person of interest after pipe bomb and propane tanks found at Southwest Plaza -- Colorado
AoS at 1120 CT: title fixed.

The FBI says it has identified a person of interest after a pipe bomb was found at Southwest Plaza Mall on Wednesday. The pipe bomb was found after the mall was evacuated when a fire broke out.

Investigators say two propane tanks were also found at the heart of the fire, in close proximity to the pipe bomb, and the FBI is investigating the incident as a case of domestic terrorism.
Posted by: Anonymoose || 04/21/2011 09:49 || Comments || Link || E-Mail|| [336062 views] Top|| File under:
Capital charges brought against Abd al-Rahim al-Nashiri
Abd al-Rahim al-Nashiri, one of 15 high-value detainees at the Guantanamo Bay military prison, was charged with murder, terrorism and other violations of the laws of war in an October 2000 attack on the USS Cole in Yemen.

The military alleges that Nashiri was "in charge of the planning and preparation" of the attack, in which a small boat carrying two suicide bombers pulled alongside the USS Cole and detonated, ripping a 30-by-30-foot hole in the Navy destroyer and killing 17 American sailors.

The case is the first capital military tribunal to be announced under President Obama, whose administration recently lifted a ban on new trials at Guantanamo Bay. Although the administration said this month that it would try Khalid Sheik Mohammed and four co-defendants in a military commission, prosecutors have not sworn charges or confirmed that they will seek the death penalty.

Nashiri, 46, a Saudi citizen of Yemeni descent, has been in U.S. custody since 2002 and at Guantanamo Bay since 2006. After his capture in the United Arab Emirates, he was held overseas at CIA secret prisons, where he was waterboarded and subject to mock executions in which agency operatives separately held a power drill and a gun to his head, according to a report by the CIA inspector general and other government documents.

Nashiri said at a 2007 military hearing that he confessed to involvement in the Cole bombing only because he was tortured.

The case raises difficult legal questions -- about the legacy of harsh interrogation methods, about the use of military tribunals to prosecute acts that occurred before Sept. 11, 2001, and about the destruction of evidence by CIA officers -- that could complicate prosecution.

"Now we get serious," said Eugene Fidell, president of the National Institute of Military Justice and a lecturer at Yale Law School. "It's a mare's nest of legal issues."

Since the military detention center opened in 2002, six cases have been completed, resulting in four plea bargains, a short sentence and a guilty verdict. Two of those six detainees have been released, and three more are scheduled to be sent home over the next few years as a result of the pleas.

But Nashiri, who is said to have been a senior associate of al-Qaeda leader Osama bin Laden, has a far bigger profile than any of the detainees convicted so far.

Under the military justice system, the charges sworn by prosecutors must be referred to a military commission for trial by a senior Pentagon official known as the convening authority. The authority could reject any or all of the charges.

Nashiri has a military attorney, but under the reformed system of military commissions, he is also entitled to a "learned counsel," either a military or a civilian lawyer with experience in capital cases. That person must be appointed before charges are referred.

"I am absolutely thrilled that this long-overdue prosecution is moving forward and that the crew and families will finally see justice," said Kirk Lippold, the former commander of the Cole.

In 2000, the United States did not treat the attack on the Cole as an act of war, sending FBI and Naval Criminal Investigative Service personnel to Yemen to investigate. Congressional authorization for the use of military force against al-Qaeda came immediately after the Sept. 11 attacks, and some legal experts say that raises questions about whether a military court has the jurisdiction to try the Nashiri case.

The 2009 Military Commissions Act says offenses committed before Sept. 11, 2001, can be tried. But David Glazier, a law professor at Loyola Law School in Los Angeles, writes in a forthcoming article for a law journal that "Supreme Court precedent clearly limits commission jurisdiction to the period of actual hostilities."

Military prosecutors are unlikely to rely on any statements made by Nashiri while in CIA custody.

Ali Soufan, a former FBI agent, wrote in an op-ed in the New York Times last year that "there is enough evidence to convict Mr. Nashiri based on confessions we gained legally" from his two indicted co-conspirators. Moreover, in military commissions, FBI agents will probably be able to relay to the court what witnesses in Yemen told them -- hearsay testimony that would typically be barred in federal court.

Nonetheless, the case is complicated by the CIA's destruction of videotapes of Nashiri's waterboarding. The defense is likely to argue that the destruction of potentially exculpatory evidence should lead the military judge to dismiss the charges.

Even if Nashiri's treatment at the hands of the CIA never surfaces during the trial, it will almost certainly come up in any sentencing phase as a mitigating factor against a death sentence.

"Anyone who approved or participated in the torture of my client should be prepared to take the witness stand," Navy Lt. Cmdr. Stephen Reyes said.
Posted by: Steve White || 04/21/2011 00:00 || Comments || Link || E-Mail|| [336064 views] Top|| File under:
India-Pakistan
Karachi: Worker of MQM-H among six shot dead
[Dawn] Six people, including a young activist of the Afaq Ahmed-led faction of the Mohajir Qaumi Movement-Haqiqi (MQM-H), were

rubbed out

in different parts of the city on Tuesday, police and party sources said.


It sounds like Karachi could use a division of Bangladesh's Rapid Action Battalion.

The MQM-H worker, Amir Ali, in his mid-20s, was targeted near Lunda Bazaar in Korangi No 6, where he used to work as a plumber, the police said.


But nobody ever kills the plumber. Just think of the overtime charges until the body is removed. And then there's explaining what happened when trying to find someone to finish the job...

"Two men riding a
cycle of violence stopped close to him while he was busy chatting with friends," said an official at the Awami Colony

cop shoppe

. "One of the riders pulled out a pistol after getting off the two-wheeler and fired a few shots. Amir was hit in the neck and the abdomen. The riders sped away, leaving him in a pool of blood."


No wonder Mr. Davis of the CIA was so touchy when those motorcyclists approached his car.

The victim was rushed to the Jinnah Postgraduate Medical Centre, where he was pronounced dead.
He's dead, Jim!


"Dr. Quincy, how do you do it?!?"

he said. After medico-legal formalities, the body was handed over to the family.

"The victim was a resident of Landhi No 6. He was an industrial worker but also worked as a plumber in the weekly market every Tuesday," the official added, showing unawareness about the motive and people behind the killing.

However,
The punctuational However...
a

front man

for the Afaq Ahmed-led faction of the MQM-H said the victim was their party activist and was targeted for his political association. "In April alone, nearly a dozen workers of the party have been killed in different parts of the city but it has not yet inspired the authorities to take action."

In the same area, a youngster was found

rubbed out

near Government Landhi Degree College earlier in the day, the police said.

"The victim, apparently in his mid 20s, was wearing trousers and shirt,"


For which all passers by were grateful...

said an official at the Awami Colony

cop shoppe

. He added that the body was spotted in an open plot neighbouring the college, situated in Korangi No 6.


No doubt a suitably proletarian spot, where he had met with his fellow miscreants late in the night...

The official said that the identity of the victim could not be established and the body bearing torture marks besides gunshot wounds was shifted to the Edhi morgue after medico-legal formalities.
Man killed, two friends

maimed



A young man was

rubbed out

and his two friends were

maimed

in a gun attack in a street near Banaras Chowk, police said.
The police suspected personal enmity as a possible motive behind the attack.


The local version of the Hatfields and the McCoys?

They said the victim man was booked in a murder case and all the three victims were associated with a real estate business in Ittehad Town.

Thirty-two-year-old Iqbal Shamzad was having a chat with his friends, Faqeer Mohammad and Mohammad Sardar, both in their late 30s, in the street as a matter of routine when some

gunnies

sprayed them with a volley of bullets.

"The attackers were on foot and slipped away soon after the attack," said an official at the Pirabad

cop shoppe

.

He said that Iqbal was booked for the murder of his elder brother's suspected killer a few months back.

The police said that the victims were associated with a real estate business, mainly in Ittehad Town, that caused several armed

festivities

in recent months.

Boy found

rubbed out

in college

A teenage boy was found

rubbed out

inside Siraj-ud-Daula College in Sharifabad on Tuesday.

Police also found a belt carrying pistol and bullets lying along the body. "The crime-scene suggests that there was a

shootout

between groups or individuals that claimed his life," said Sharifabad SHO Inspector Iqbal Sheikh.

"Seventeen-year-old Najam-ul-Haq was hit by two bullets," he said, adding that his body was handed over to the family after medico-legal formalities at the Abbasi Shaheed Hospital.

The inspector said, "The victim was a resident of an apartment in Liaquatabad No 10."

He said though none of Najam's relatives was cooperating with the police in the probe,

Sherlocks

had gathered some facts which indicated that he was known in the area "for his links with individuals involved in robberies and street crime".

Attack on van leaves one dead

A young man was killed in a gun attack on a van carrying industrial workers to their homes early Tuesday morning on the National Highway, officials said.

They added that the van left the industrial unit to drop workers at their homes in different areas when two

gunnies

riding a motorbike signalled the driver to stop near Jogi Morr on the highway.

"Sensing danger, the driver attempted to speed up the van but the riders chased it and opened fire on the moving vehicle before fleeing," said Shah Latif Town SHO Inspector Mulazim Hussain.

He said the firing resulted in the death of 22-year-old Ziaullah on the spot.


"Which spot?"
"That spot, Sarge. The one under the X."

The body was handed over to the family after medico-legal formalities, he said.

"The victim was a technician and resident of Orangi Town," Inspector Hussain said, adding that the police registered an FIR (295/2011) under Sections 302 (premeditated murder) and 34 (common intention) of the Pakistain Penal Code against unidentified suspects on a complaint of the victim's colleague.

Body found

The body of a middle-aged man was found under the Lasbela bridge in the Gulbahar area, police said.

"The unidentified victim, in his early 50s, was severely tortured and hit by a couple of bullets before his body was dumped here," said Gulbahar SHO Sub-Inspector Sabir Khaskheli. He added that it seemed that the victim was kidnapped and tortured before being murdered.

"The victim was wearing a white shalwar kameez."

After medico-legal formalities, the body was shifted to the Edhi morgue for want of identification.
Posted by: Fred || 04/21/2011 00:00 || Comments || Link || E-Mail|| [336062 views] Top|| File under:
Lal Masjid cleric indicted in Rangers murder case
[Dawn] An anti-terrorism court, on Wednesday, indicted the

holy man

of Lal Masjid Maulana Abdul Aziz in the Rangers murder case.

Aziz was indicted along with 21 others, including his wife Umme Hassan and his daughter Taiba, in a case involving the murder of a Rangers official during the 2007 Lal Masjid operation.

The case, which was heard in court number of the anti-terrorism court in Rawalpindi, has been adjourned until May 3.

An armed operation was launched on the Lal Masjid in Islamabad on the morning of July 3 and it went on until July 11.

The Lal Masjid was headed by Aziz and his brother Abdul Rashid Ghazi.
Posted by: Fred || 04/21/2011 00:00 || Comments || Link || E-Mail|| [336062 views] Top|| File under: al-Qaeda in Pakistan
Militants kills two for supplying livestock to Afghanistan
[Dawn] Talibs in Pakistain's troubled northwestern tribal belt Wednesday killed a truck driver and his helper for supplying livestock to Afghanistan, a

bigwig

told AFP.

The attack took place in Baizai town of
Mohmand
... Named for the Mohmand clan of the Sarban Pahstuns, a truculent, quarrelsome lot. In Pakistain, the Mohmands infest their eponymous Agency, metastasizing as far as the plains of

Beautiful Downtown Peshawar

, Charsadda, and Mardan. Mohmands are also scattered throughout Pakistan in urban areas including

Bloody Karachi

, Lahore, and Quetta. In Afghanistan they are mainly found in Nangarhar and Kunar...
tribal district, where Pakistain's military is engaged in anti-militant border operations, as the truck was returning from selling livestock in the east Afghan province of Nangarhar.

The

hard boyz

signalled for the truck to stop before opening fire, said senior administration official Maqsood Hasan.

"First they fired on the truck and killed both the driver and his helper. Then they destroyed the truck by setting it on fire," he said.

"Talibs carried out the attack."

The driver had violated a ban on supplies travelling by truck across the border to Afghanistan, imposed by

hard boyz

in the area, an intelligence official in Peshawar said.

He said the Pak Taliban had previously imposed a tax on such trucks, but

festivities

over the penalty led to an outright ban.

Militants in the region have previously launched regular attacks on NATO


...the North Atlantic Treaty Organization. Originally it was a mutual defense pact directed against an expansionist Soviet Union. In later years it evolved into a mechanism for picking the American pocket while criticizing the style of the American pants...


supply trucks and oil tankers to disrupt supplies for international troops fighting in Afghanistan.
Posted by: Fred || 04/21/2011 00:00 || Comments || Link || E-Mail|| [336062 views] Top|| File under: TTP
Robber killed in 'shootout'
[Dawn] An alleged robber was killed while his accomplice and two citizens

were maimed

in a shooting incident in Sarshar Town early on Tuesday, police said.


It's a Pak shootout: no upazilas, no shutter guns. Wotta gyp.


The injured suspect was

jugged

by a police team.

Though the police lodged a case under sections of robbery and self-defence, police investigation suggested that the intruders and the victims had a property dispute.

Quoting the family, Hunjarwal police said two robbers entered a house by scaling the boundary wall in wee hours and tried to loot cash and valuables. The suspects opened fire when owner Nazim and his relative Asghar Bashir put up resistance.

The firing left them injured. During the scuffle, Nazim managed to snatch pistol of one of the robbers and opened fire.

The two suspects were also injured and one of them identified as Riaz ran off. He was captured by a police team which was on its way to the scene.

The injured were rushed to the Jinnah Hospital where other suspect identified as 22-year-old Zahid Ali of Okara succumbed to his wounds while Nazim was stated to be critical.

According to a police investigator, Nazim and Zahid had developed a dispute over a plot. They knew each other, he added.

Saddar division SP (investigation) Hassan Sukhera said the

tossed in the clink

suspect confessed to a robbery attempt. Further investigation is under way.

In another incident, a 25-year-old man was

rubbed out

allegedly by his rivals near his house in Ram Das Kho locality of Manga Mandi on Tuesday.

Police said Ejaz alias Kamran Masih of Ram Kho was killed by members of Faqir group over rivalry.
Posted by: Fred || 04/21/2011 00:00 || Comments || Link || E-Mail|| [336066 views] Top|| File under:
Southeast Asia
Bomb found on gas pipeline near Catholic church
National Police Chief Gen. Timur Pradopo confirmed that the suspicious package found in a gas pipeline in Tangerang on Thursday morning just a hundred meters away from a Catholic Church was indeed a bomb.

The bomb squad (Gegana) are still trying to deactivate the bomb, which Timur said was believed to have been placed near the gas pipeline to create a bigger explosion.

A police source blamed JI.

Djoko Suyanto, coordinating minister for political, legal and security affairs, said at the president's office following a limited cabinet meeting on security issues, "Starting tonight until the day after Easter, the military and the police will be on the highest alert at all places."
Posted by: Anguper Hupomosing9418 || 04/21/2011 08:58 || Comments || Link || E-Mail|| [336062 views] Top|| File under:
Two attacks in southern Thailand leave one dead
Two villagers were seriously injured when gunmen attacked a tea shop on the Narathiwat-Pattani road in Pattani province early Thursday morning.

Witnesses said that the two men were having tea at the shop when gunmen in a pickup truck opened fire with M16 assault rifles and a shotgun shortly after midnight. Najmudin Arwae, 40, and Roslee Salae, 34, were hit several times and taken to Pattani hospital, he said.

Pol Col Somporn blamed terrorists separatist militants.

In another attack in Narathiwat province, Sukiflee Waenu, a village defense volunteer, was gunned down in his home on Thursday morning. He took one shotgun bullet in his chin and died at the scene.

He blamed separatist terrorists militants.
Posted by: ryuge || 04/21/2011 03:38 || Comments || Link || E-Mail|| [336061 views] Top|| File under:
Kidnappers free Filipino trader after 48 days
[Arab News] Police say kidnappers have freed a Filipino businesswoman 48 days after she was

kidnapped

in a southern Philippines province plagued by a

Mohammedan

insurgency.

Senior Supt. Edwin de Ocampo says pharmacy owner Olivia Barredo was freed Wednesday in Zamboanga Sibugay province's Roseller Lim township. The abductors had demanded money, but Ocampo did not say if any ransom was paid.

Barredo told RMN radio that her captors took her on an eight-hour boat ride to the town where they abandoned her.

She was able to call her husband and was fetched by a cousin.

She says she wasn't harmed but had little food during her ordeal.

Police say they suspect former

Mohammedan

rebels turned criminals snatched Barredo. Kidnapping for ransom has flourished for years in the region.
Posted by: Fred || 04/21/2011 00:00 || Comments || Link || E-Mail|| [336061 views] Top|| File under: Moro Islamic Liberation Front
Syria-Lebanon-Iran
Syrian protesters keep up pressure
[Al Jazeera] Several thousand people have gathered in the central Syrian city of Homs, keeping up the pressure on Bashir al-Assad, the Syrian president, despite apparent political concessions.

Also about 4,000 university students from Daraa and surrounding areas protested near the city's al-Omari Mosque,

News Agency that Dare Not be Named

news agency reported.

Wednesday's development came despite a government warning to residents to stay at home, and a day after protesters began a general strike and vowed to continue demonstrations in the city's Clock Square.

Locals described Homs, Syria's third largest city with a population of 1.5 million people, as looking "like a war zone", with all shops and businesses closed for the strike.

Syrian security forces opened fire and used teargas on Monday night to disperse an anti-government sit-in.

Also on Wednesday, Syrian authorities

placed in durance vile

an opposition figure, Mahmuod Issa, in Homs.

"A patrol of the political security services

placed in durance vile

[government] opponent Mahmud Issa on Tuesday night in Homs after he gave an interview to

Al Jizz

," Rami Abdel Rahman of the Syrian Observatory for Human Rights said.

In his interview, Issa spoke of the death of General Abdo Khodr al-Tellawi in Homs and asked Syrian authorities to investigate and arrest the perpetrators.

The official SANA news agency said on Tuesday that "armed criminal gangs ... came upon General Abdo Khodr al-Tellawi, his two children and his nephew, and killed them in cold blood" and "mutilated" their bodies.

Mark Toner, the US State Department

front man

, expressed concern about Issa's arrest, noting its timing only a day after Assad's speech promising reform and the repeal of Syria's emergency law.

"This arrest today calls into question the Syrian government's intentions with respect to real reform, and indeed their desire to meet the demands of the Syrian people," Toner told

news hound

s.

"Actions speak louder than words."

Protests planned
Amid the unrest, activists in the southern city of Daraa said on Wednesday they were preparing for another day of protests on Friday.

"We are preparing for a huge demonstration on Friday," said an activist in Daraa, where anti-government protests first erupted last month and later spread nationwide.

Residents and a rights activist in Baniyas said at least five civilians had been killed in the coastal city by

gunnies

loyal to Assad since pro-democracy protests erupted last month.

Activists said dozens of students demonstrated at the medical faculty at Aleppo University on Wednesday morning but were dispersed by security forces and there are reports of more detentions.
Posted by: Fred || 04/21/2011 00:00 || Comments || Link || E-Mail|| [336062 views] Top|| File under: Govt of Syria
Syria removes police chief of Banias
[Ennahar] The chief of security police in the Syrian city of Banias has been dismissed, a rights group said on Wednesday, after five

non-combatants were killed

in a crackdown against pro-democracy protests there last week.

The Syrian Observatory for Human Rights, citing sources in Damascus
...The City of Jasmin is the oldest continuously-inhabited city in the world. It has not always been inhabited by the same set of fascisti...
, named the officer as Amjad Abbas. Security forces had sealed off the city last weekend after demonstrations against President-for-Life Bashir Pencilneck al-Assad


One of the last of the old-fashioned hereditary iron-fisted fascist dictators. Before going into the family business Pencilneck was an eye doctor...


and an attack by irregular forces loyal to Assad on people guarding a Sunni mosque.

Inspired by uprisings across the Arab world, demonstrators have taken to the streets for more than a month demanding greater freedoms, undaunted by a security crackdown.

Rights groups, which say more than 200 have been killed since the unrest started a month ago, have called for independent investigations into the actions of security forces.

The latest move seemed another attempt to mollify protesters, who rejected appeals by authorities to stop demonstrating and ignored a concession by the government which approved legislation on Tuesday to end the state of emergency in force for the last 48 years.

The Observatory said Banias residents had identified Abbas, the fired officer, as one of the security officers seen beating a villager in the nearby town of Baida, according to a video.

Along with the bill on emergency law, the newly appointed cabinet also approved legislation that requires Syrians to seek permission from the state before they demonstrate.

DEFIANT PROTESTS
Hours earlier, the Interior Ministry had called on citizens to refrain from protesting at all. Activists said the ministry statement and the fact that authorities on Tuesday night

tossed in the slammer

a leftist opposition figure suggested the government's move to lift emergency law will not halt repression.

Defiant protests continued overnight, including in the Damascus suburb of Zabadani where protesters called for freedom and for the "downfall of the regime," the rallying cry of uprisings in Tunisia and Egypt.

There were also sit-ins in Jabla on the coast, a women's rally in Barzeh in Damascus, and a candlelight procession in Tel near the capital overnight.

In Homs, soldiers and irregular forces loyal to Assad dressed in black patrolled the route between two central squares, witnesses said. Shops stayed closed in protest over 20 pro-democracy protesters

rubbed out

by security forces in the city since Monday, they said.

In Syria's second city, Aleppo, Assad's irregular forces broke up a small demonstration at the city's university, beating several students and arresting 37, a rights activist said.

The State Department said the new law requiring permits to hold demonstrations made it unclear if the end of emergency rule would make for a less restrictive government.

A semi-official newspaper quoted an official source saying Assad would issue the decrees confirming the government decisions, which also include the dissolving of supreme state security court, on Wednesday.

The official added, contrary to statements last month, that there would be no new anti-terrorism legislation to replace emergency laws.

"Articles specific to terrorism crimes are already provided for in the Syrian general law on punishment."

Prominent leftist Mahmoud Issa was taken from his house in Homs around midnight by members of Syria's political security division, rights campaigner said.

Civic figures in Homs, a central city known for its intellectuals and artists, signed a declaration calling on the army "not to spill the blood of honorable Syrians" and denying official allegations that Salafist


...Salafists espouse an austere form of Sunni Islam that seeks a return to practices that were common in the 7th century. Rather than doing that themselves and letting other people alone they insist everybody do as they say and they try to kill everybody who doesn't...




Or at least they claim their austere form of Sunni Islam is true to original practices. There is some suspicion they have no evidence for this.

groups were operating there.

"THERE MUST BE NO MORE SLAUGHTER"
In a sign of resistance to protesters' demands for reforms, the Interior Ministry on Monday night described the unrest as an insurrection by "

gang

s belonging to Salafist organisations" trying to terrorize the population.

Salafism is a strict form of Sunni Islam that many Arab governments equate with

cut-thoat

groups like al Qaeda. Assad and most of his inner circle are from Syria's minority Alawite community, who adhere to an offshoot of Shi'ite Islam.

Analysts said authorities are keen to prevent protesters gaining a visible focal point like Egypt's Tahrir square.

"There must be no more slaughter. Syria's president must take firm action now to stop the bloody crackdown by his security forces and ensure that those responsible for it are held to account," said Malcolm Smart, Amnesia Amnesty International's director for the Middle East and North Africa.

Emergency rule, in place since the Baath Party seized power in a 1963 coup, gave security organs blanket power to stifle dissent through a ban on gatherings of over five people, arbitrary arrest and closed trials, lawyers say.

Syria is involved in several Middle East conflicts. Any change at the top -- Assad, backed by his family and the security apparatus, is Syria's absolute ruler -- would ripple across the Arab world and affect Syria's ally Iran.

The leadership backs the Islamist movement

Hamas, always the voice of sweet reason,

and

Leb

's

Hezbullies

but seeks peace with Israel. Assad was largely rehabilitated in the West after years in isolation after the 2005

liquidation

of Lebanese statesman Rafik al-Hariri.
Posted by: Fred || 04/21/2011 00:00 || Comments || Link || E-Mail|| [336062 views] Top|| File under: Govt of Syria
Who's in the News
65
[untagged]
3
Govt of Pakistan
2
TTP
2
Govt of Iran
2
al-Qaeda in North Africa
2
Govt of Syria
1
al-Qaeda in Pakistan
1
Jamaat-e-Islami
1
DFLP
1
Moro Islamic Liberation Front
1
Taliban
Bookmark
E-Mail Me
The Classics
The O Club
Rantburg Store
The Bloids
The Never-ending Story
Thugburg
Gulf War I
The Way We Were
Bio
Merry-Go-Blog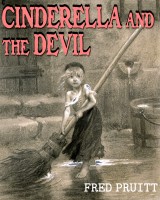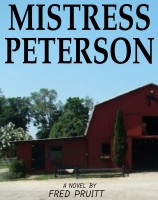 On Sale now!


A multi-volume chronology and reference guide set detailing three years of the Mexican Drug War between 2010 and 2012.

Rantburg.com and borderlandbeat.com correspondent and author Chris Covert presents his first non-fiction work detailing the drug and gang related violence in Mexico.

Chris gives us Mexican press dispatches of drug and gang war violence over three years, presented in a multi volume set intended to chronicle the death, violence and mayhem which has dominated Mexico for six years.
Click here for more information


Meet the Mods
In no particular order...


Steve White
Seafarious
tu3031
badanov
sherry
ryuge
GolfBravoUSMC
Bright Pebbles
trailing wife
Gloria
Fred
Besoeker
Glenmore
Frank G
3dc
Skidmark



Better than the average link...



Rantburg was assembled from recycled algorithms in the United States of America. No trees were destroyed in the production of this weblog. We did hurt some, though. Sorry.
3.231.217.107

Help keep the Burg running! Paypal: