10 Militants Renounce Violence in Badghis Province
[Tolo News] Ten Islamic fascisti
handed over their weapons and surrendered to government in western Afghanistan on Saturday, local officials said.

The men surrendered in Badghis province and promised to work for peace in their province, Sharafuddin Majidi, a

front man

for governor of Badghis told TOLOnews.

The men were active in Muqor district of the province fighting against the government, he added. The men said they will not fight against government in the future.

Insurgents are said to be active in some parts of Badghis province.
Posted by: Fred || 04/18/2011 00:00 || Comments || Link || E-Mail|| [6463 views] Top|| File under: Taliban
Day of Afghan attacks kills eight Nato service members
[Dawn] Insurgent attacks in Afghanistan killed eight NATO service members in one of the deadliest days for the military coalition this year, signaling the start of what many fear will be a particularly violent fighting season as President Barack B.O. Obama looks to start drawing down troops, authorities said Sunday.

The spate of attacks happened Saturday, when two separate

kaboom

s in the south killed three soldiers and a

suicide kaboom

by a Taliban sleeper agent killed five NATO service members at a US base in the east.

Fighting usually increases in Afghanistan as the weather warms and

cut-throats

climb back over the mountainous border with Pakistain. This year, NATO has pushed further into Taliban strongholds in the south and has said the goal is to hold these areas so that

cut-throats

cannot re-establish their dominance.

Saturday's

suicide kaboom

in eastern Laghman province also killed four Afghan soldiers and an interpreter.

The Taliban

grabbed credit

for the bombing and

front man

Zabiullah Mujahid said Sunday that the soldier was a sleeper agent who had been in the army for years and had been in contact with Taliban operatives for "a long time."

He said the soldier had only been at this specific base for one month. Previously, the Taliban had said the soldier had only joined the army a month ago.

NATO has not identified the nationalities of any of the dead from Saturday's attacks. The international military coalition typically waits for national authorities to make such announcements.

The majority of troops in both the east and south are American, though there are forces from other nations in both regions.

The latest deaths make 23 NATO service members killed so far this month in Afghanistan and 125 killed so far this year.
Posted by: Fred || 04/18/2011 00:00 || Comments || Link || E-Mail|| [6467 views] Top|| File under: Taliban
Africa North
Egypt ex-PM to face corruption trial
[Dawn]
Egypt's ex-premier Ahmed Nazif and the former ministers of interior and finance are to face trial on charges of corruption, a judicial source told AFP on Sunday.

Nazif, "former interior minister Habib al-Adly and former finance minister Yussef Boutros-Ghali will face trial, charged with misusing public funds and unlawful gains valued at 92 million Egyptian pounds (15 million dollars)," he said.

The three, along with a German businessman, are accused of illegal profiteering from a deal to import new vehicle number plates.

They allegedly bought the number plates directly without calling for a public tender as laid down by law.

They are also said to have bought the number plates for higher than their market price.

The trial is part of a sweeping probe into corruption launched under the ruling military council which took power when president Hosni Mubarak


...The former President-for-Life of Egypt, dumped by popular demand in early 2011...


was ousted on February 11 following anti-regime protests.

Nazif, who Mubarak sacked along with his cabinet on January 28 in a bid to placate the growing protest movement, was remanded

in jug

on April 10.

Adly, the widely-reviled former interior minister, is already facing trial for fraud and is due to face criminal charges in connection with the shooting of protesters.

Boutros-Ghali, a nephew of former UN chief Boutros Boutros-Ghali and who held a senior post in the International Monetary Fund, is out of Egypt.

Nationwide anti-regime protests that erupted on January 25 ended Mubarak's 30-year reign of the Arab world's most populous country and saw power transfered to the Supreme Council of the Armed Forces, which vowed to bring to justice all those found guilty of abuse.
Posted by: Fred || 04/18/2011 00:00 || Comments || Link || E-Mail|| [6462 views] Top|| File under:
Qaddafi shelling of Ajdabiya holds rebels at bay
[Arab News] Troops loyal to Libyan leader
Muammar Qadaffy


... a proud Arab institution for 42 years ...


on Sunday shelled the rebel-held city of Ajdabiya, a strategic eastern town that has been the scene of fierce fighting in recent weeks.

The government bombardment of Ajdabiya marked a setback for the rebels, who were forced to retreat a day after having advanced as far as the outskirts of the oil town of Brega, about 60 miles (100 kilometers) to the west.

On Sunday, dozens of vehicles, some of them rebel trucks with heavy machine guns mounted in the back, could be seen fleeing Ajdabiya toward the rebel stronghold of Benghazi, about 100 miles (160 kilometers) to the north.

Last month, Qadaffy's troops encircled Ajdabiya with tanks, armored personnel carriers and heavy artillery before NATO


...the North Atlantic Treaty Organization. Originally it was a mutual defense pact directed against an expansionist Soviet Union. In later years it evolved into a mechanism for picking the American pocket while criticizing the style of the American pants...


Arclight airstrikes decimated the forces besieging the city and allowed the rebels to reclaim the town and push west.

The NATO-led air campaign has kept rebels from being defeated on the battlefield by the better trained and equipped government forces, but it still has not been enough to completely turn the tide. The rebels have been unable to reach Qadaffy's heavily defended hometown of Sirte, the gateway to the regime-controlled western half of the country.

Rebel advances west of Ajdabiya -- through Brega and its companion oil center of Ras Lanuf, another 60 miles (100 kilometers) farther on -- have ultimately foundered as rebels overextended their supply lines and were routed by the heavier firepower and more sophisticated tactics of the government forces.

But while Qadaffy's troops have been able to halt rebel advances and push back east, they have been unable to move in on Benghazi, largely because of the threat of NATO Arclight airstrikes on Qadaffy's exposed forces.

In

Gay Paree

, French Defense Minister Gerard Longuet dismissed statements from a top NATO official that the alliance is short of aircraft. Longuet said instead that NATO's mission in Libya is hampered by a lack of ground information.

"There is no lack of planes but a lack of identification of mobile objectives," he said in an interview published Sunday in the daily Le

Gay Paree

ien. "The problem is that we're missing concrete and verifiable information on identified objectives on the ground." Longuet said that "coalition aviation is capable of breaking all logistical provisions of Qadaffy's troops" to the east. But he acknowledged that in urban combat, "if the aviation avoids tragedies, it still isn't solving the problem." After a meeting of NATO foreign ministers last week in Berlin, the alliance's secretary-general, Anders Fogh Rasmussen, said NATO needed "a small number of precision aircraft" to hit Qadaffy's forces.

"I'm hopeful that nations will step up to the plate," he said, noting that the two-day Berlin meeting was not held to solicit new pledges of support.

The need for the additional aircraft comes as the situation has changed on the ground, Fogh Rasmussen said.
Posted by: Fred || 04/18/2011 00:00 || Comments || Link || E-Mail|| [6475 views] Top|| File under:
Extremist attack kills 13 soldiers in Algeria
[Arab News] Extremists attacked an army post and killed at least 13 soldiers watching the Algerian president's televised speech promising reforms, security officials said Saturday.

Two

cut-throats

in the group were killed by soldiers at the post in Kabyle, some 130 kilometers east of Algiers, the officials said Saturday.

On Saturday, security forces swept areas including the Yakourene forest, a hideout of Al-Qaeda in the Islamic Maghreb, in a search for other suspects.

It was the deadliest attack on security forces since July 2009, when at least 14 soldiers were reported killed in an ambush on a military convoy in Damous, near the northern coastal city of Tipaza.

President Abdelaziz
Bouteflika


... 10th president of Algeria. He was elected in 1999 and is currently on his third term, which is probably why Algerians are ready to dump him...


announced constitutional and electoral reforms Friday night "aimed at deepening the democratic process" amid upheavals in neighboring North African countries. In February, he lifted a 19-year-old state of emergency put in place at the start of a brutal Islamist insurgency. An estimated 200,000 people --

bully boy

s, civilians and soldiers -- were killed after

violence erupted

in 1992, when the army canceled the country's first multiparty elections and stepped in to prevent a likely victory by a

Mohammedan

fundamentalist party.

Security forces have brought calm to much of the country, but sporadic attacks by

faceless myrmidons

continue, particularly in the mountainous Kabyle region, a stronghold for Al-Qaeda in the Islamic Maghreb, which was officially formed in 2006 from the remnants of an insurgency movement, the Salafist Group for Call and Combat.


There was no immediate claim of responsibility for the attack, but most attacks in Algeria are blamed on Al-Qaeda in the Islamic Maghreb.

The attack on the army post, located between the towns of Azazga and Yakourene, came as most soldiers watched the speech by Bouteflika, officials said.

There was a long clash and reinforcements were sent in from

blood-stained Tizi Ouzou

, capital of the Kabyle region, the officials said.

Bouteflika, in office for 12 years, has made re-establishing peace a mark of his presidency, luring

gunnies

back into society with a reconciliation program.

Now, new fissures are reappearing as citizens hold scattered but regular strikes and protests, worrying officials who fear that popular uprisings in neighboring Tunisia and Libya could spread.

The 74-year-old Bouteflika promised to reform the constitution and the electoral process and ease pressure on the media in his Friday night speech.

He said a constitutional commission that includes all political tendencies and constitutional law experts would be set up and charged with making proposals for change -- to be adopted later by referendum or a parliamentary vote. He also promised changes in the electoral system so it conforms with the "most modern norms of representative democracies so that the people can express ... their most intimate convictions."

Without lifting the state's grip on television, Bouteflika said a variety of thematic channels would be offered and, more significantly, he vowed to do away with criminal penalties that have limited the independence of newspaper journalists.

However,
The essential However...
the promises of reforms were vague with no specific time elements or other guidelines, and the frailness of the president, who has been ailing and was at times barely audible, was among the most striking elements of the speech.
Posted by: Fred || 04/18/2011 00:00 || Comments || Link || E-Mail|| [6476 views] Top|| File under: al-Qaeda in North Africa
US seeking safe haven for Gaddafi: NYT
[Emirates 24/7] The Barack B.O. Obama administration has launched an intense search for a country that could provide refuge to Libyan strongman Muammar Qadaffy, The New York Times


...which still proudly displays Walter Duranty's Pulitzer prize...


reported on Saturday.


Maybe he could room with Louis Farrakhan? He owns him, doesn't he?


But amid looming indictments against Qadaffy by the
International Criminal Court


... where Milosevich died of old age before being convicted ...


in The Hague for the atrocities committed against his own people during the ongoing popular uprising and for the 1988 bombing of Pan Am 103, US officials only have a narrow list of potential host countries.
"How about Antarctica, Chief?"
"Herb, that's not a country."
"So that means it doesn't have an extradition agreement, right?"
"Hmmm... You've got a point there..."
Three officials for President Barack Obama's administration told the Times they were considering finding a country that has not signed or ratified the Rome Statute, which requires countries to turn over anyone being indicted for trial by the ICC.

That approach raises the prospect that Qadaffy could find haven in another country in Africa, where about half of the continent's countries have not signed the treaty. The United States is also not a signatory due to worries that is military officers and intelligence officers could be prosecuted.

"We learned some lessons from Iraq, and one of the biggest is that Libyans have to be responsible for regime change, not us," a senior

B.O. regime

official told the newspaper. "What we're simply trying to do is find some peaceful way to organize an exit, if the opportunity arises."

The report came after weeks of bombings by NATO


...the North Atlantic Treaty Organization. Originally it was a mutual defense pact directed against an expansionist Soviet Union. In later years it evolved into a mechanism for picking the American pocket while criticizing the style of the American pants...


allies and pressure on both the military and Qadaffy aides have failed to oust the man who has ruled Libya with an iron fist for 32 years.

The United States supported

Perfidious Albion

and

La Belle France

in the nearly month-old operation against Qadaffy, launched out of alarm that Qadaffy would carry out wide-scale killings of civilians and fighters who rose up against him.

But the United States has resisted French-led pressure to supply more planes, saying it will play a limited role amid a heavy US commitment in Afghanistan and residual military role in Iraq.
Posted by: Fred || 04/18/2011 00:00 || Comments || Link || E-Mail|| [6465 views] Top|| File under:
NATO jets unleash attacks near Tripoli
[Iran Press TV] Latest reports say NATO


...the North Atlantic Treaty Organization. Originally it was a mutual defense pact directed against an expansionist Soviet Union. In later years it evolved into a mechanism for picking the American pocket while criticizing the style of the American pants...


warplanes have bombed an area southwest of the Libyan capital, Tripoli, despite criticism that such strikes have failed to protect civilians.

Libyan military officials told state TV that NATO warplanes dropped bombs on the area of Al-Hira, 50 km southwest of Tripoli on Sunday.

The troubled region and its surrounding areas have been constantly targeted by NATO jets over the past weeks.

The developments come as Russian Foreign Minister Sergei Lavrov recently said that NATO military intervention in oil-rich Libya has gone far beyond the mandate authorized by the United Nations.


...an international organization whose stated aims of facilitating interational security involve making sure that nobody with live ammo is offended unless it's a civilized country...


After talks with their NATO counterparts in Berlin on Friday, Lavrov also called for an urgent shift towards a political and diplomatic settlement in Libya.

NATO has already been under fire from Libyan opposition forces for not doing enough to protect civilian lives.

The head of the opposition's armed forces Gen. Abdul Fattah Younis told

news hound

s in Benghazi in early April that NATO's inaction has allowed government troops to advance and kill people in Misratah and other cities.

Younis also threatened to ask the United Nations Security Council to suspend the NATO mission in Libya if the military alliance does not do "its work properly."

He also slammed Western-led forces over the civilian

corpse count

caused by NATO bombing campaigns in the country.
Posted by: Fred || 04/18/2011 00:00 || Comments || Link || E-Mail|| [6464 views] Top|| File under:
Libyan rebels resist Ajdabiya assault
[Al Jazeera] Rebel fighters in eastern Libya fought off an attack by government troops in the town of Ajdabiya on Sunday, a day after retreating from a key oil facility around 100 kilometres farther west.

Forces loyal to longtime leader Muammar Qadaffy


... a proud Arab institution for 42 years ...


advanced on Ajdabiya under a heavy artillery barrage in the morning and fought at close range with rebels on the town's southern outskirts before a counterattack forced them back, witnesses said.

On Saturday, with the help of NATO


...the North Atlantic Treaty Organization. Originally it was a mutual defense pact directed against an expansionist Soviet Union. In later years it evolved into a mechanism for picking the American pocket while criticizing the style of the American pants...


air strikes along the main coastal road, rebels reached the outskirts of Brega, the site of a major oil and petrochemical port west of Ajdabiya.

But a sandstorm that began overnight hampered air cover, and by Sunday morning rebels had retreated.

Dozens of civilian vehicles, many of them carrying families,

decamped

Ajdabiya throughout the morning, and some rebels also appeared to join the withdrawal.

Two fighters

were maimed

in the battle, suffering superficial shrapnel wounds during the bombardment, but none were seriously injured or killed, doctors at Ajdabiya Hospital said.

In response to the advance by Qadaffy's forces, the opposition Transitional National Council issued orders that casualties should no longer go to Ajdabiya Hospital and should instead be sent directly to Benghazi, the seat of the rebel government around 160 kilometres to the north, the doctors said.

Some of the

maimed

already at the hospital were also evacuated. At least five ambulances with flashing lights and sirens blaring could be seen driving north out of Ajdabiya before noon.

Dozens of

kaboom

s from incoming artillery fire could be heard south of the town, and fighters said there were at least 100 blasts throughout the morning.

The rebels responded with a barrage of Grad rockets, their flames streaming upward against the backdrop of a sky darkened by the sandstorm, which often reduced visibility to just a few hundred metres and gave Qadaffy's troops cover to advance rapidly on Ajdabiya.

The bombardment from regime forces hit near the town's large, green western gate - a landmark and rallying point for rebel forces - but shells also landed on residential areas, said Muhammad Barwuin, a rebel fighter. No civilians were reported to have been hurt in the attack.

Just 10 days ago,

women and kiddies

had begun to return to Ajdabiya, and businesses started to reopen. But on Sunday, the town, which has traded hands multiple times in the months-long conflict, was deserted, and only fighters walked its shattered streets.

Shortly after noon, more than 30 vehicles carrying rebel reinforcements streamed into Ajdabiya, carrying a by-now familiar assortment of jury-rigged weaponry: machine guns, recoilless rifles, anti-aircraft batteries, and dismounted helicopter rocket pods, all welded to the back of pick-up trucks.

After the bombardment lifted, small arms fire echoed from deeper inside the town, and the government troops involved in the attack apparently withdrew. Rebels took up defensive positions around Ajdabiya and erected roadblocks made of rocks and metal sheets at most major intersections.

At the roundabout connecting two main roads, Tripoli and Bridge streets, rebels standing on the back of pickups stared attentively down the barrels of their machine guns, and an array of mounted rocket launchers pointed west.


Posted by: Fred || 04/18/2011 00:00 || Comments || Link || E-Mail|| [6463 views] Top|| File under:
Arabia
Yemen forces fire on Sanaa protest march, 10 hurt
[Pak Daily Times] Yemeni forces loyal to President President-for-Life Ali Abdullah Saleh


... Saleh initially took power as a strongman of North Yemen in 1977, when disco was in flower, after serving as a lieutenant colonel in the army. He had been part of the conspiracy that bumped off his predecessor, Ibrahim al-Hamdi, in the usual tiresome military coup, and he has maintained power by keeping Yemen's many tribes fighting with each other, rather than uniting to string him up. ...


fired at a protest march in Sanaa on Sunday, wounding at least 10 people, doctors said, heightening tension as opposition leaders prepared to meet Gulf Arab mediators.

Doctors said around 200 more demonstrators were overcome by teargas when they marched outside their normal protest zone in the streets near Sanaa University, a hub of pro-democracy demonstrations that have lasted three months.

"We neared the Sanaa Trade Centre when police confronted us with teargas, and suddenly opened heavy gunfire on us from all directions," said Sabry Mohammed, a protester. "A state of terror set in among the demonstrators, and some of them

decamped

into side streets."

Both Western and Gulf Arab allies have tried without success so far to broker a resolution to a crisis over a transition of power from Saleh, who has led the Arabian Peninsula state for 32 years and says he wants a handover, but only to "safe hands".

Saudi and Western allies of Yemen fear a prolonged standoff could ignite

festivities

between rival military units and cause chaos that would benefit an active al Qaeda wing operating in the poor, mountainous country.

Hundreds of security forces deployed across the area near where the

festivities

took place on Algeria Street in Sanaa, roughly 2 kilometre outside the normal protest zone. Some were on foot while others were in armoured vehicles.

The

maimed

were rushed to hospital by ambulance and private car, and tear gas canisters littered the road. A protest official told anti-Saleh crowds over a loudspeaker that dozens of protesters had been

tossed in the slammer

by a nearby mosque.

Clashes also were reported to have taken place in Dhamar, just south of the capital.

A political survivor who has described governing Yemen as akin to "dancing on the heads of snakes", Saleh has warned of civil war and the break-up of the country if he is forced out.

More than 116 protesters have been killed in

festivities

with security forces since late January.

Gulf Arab states stepped in this month with an offer to mediate after Western-brokered talks stalled, and an opposition delegation was due to meet Gulf foreign ministers in Riyadh shortly to lay out conditions for entering formal talks. The opposition, whose delegation is headed by former foreign minister Mohammed Basindwa, rejected a Gulf framework for talks last week, saying it wanted Saleh out within two weeks and the Gulf plan did not include a quick or clear transition timetable.

Basindwa told journalists the opposition had agreed to meet at the invitation of Saudi Foreign Minister Prince Saud al Faisal and on condition no Saleh representatives would be included.

Saleh stepping down was "not negotiable", Basindwa said.

"We hope the American and European friends as well as our brothers in the Gulf will support this initiative because there will be no solution without Saleh's departure."

Saleh had welcomed the Gulf plan, which appeared to promise him immunity from prosecution, an issue that had proved a stumbling block in earlier talks that stalled. Saleh accepted the Gulf talks framework the next day.

The opposition wants to keep open the option of prosecuting him but has indicated that issue alone would not thwart a deal. After initially offering to leave after his current term ends in 2013, Saleh subsequently said he would step down after holding elections, possibly this year.

Even before the start of the protests, inspired by the toppling of the Tunisian and Egyptian presidents, Saleh was struggling to quell a separatist rebellion in the south and cement a truce with

Mohammedan

rebels in the north.
Posted by: Fred || 04/18/2011 00:00 || Comments || Link || E-Mail|| [6472 views] Top|| File under:
'Poison gas' used on Yemeni protesters
[Iran Press TV] Scores of Yemeni protesters have reportedly suffered injuries and poisoning after the security forces used poison gas to disperse anti-government rallies.


The future will be interesting, as the tyrannical governments use up their crowd-control gasses...

On Sunday, at least 30 people

were maimed

and 40 others intoxicated after the forces gassed the demonstrators in the western city of Dhamar, a Press TV correspondent reported.

In addition, a report said 10 people hwere hurt as Yemeni forces fired at protesters in Sana'a.

Tens of thousands of anti-regime protesters

erupted into the streets

of the capital, Sana'a, and the city of Taizz, both located in the west, to call on President President-for-Life Ali Abdullah Saleh


... Saleh initially took power as a strongman of North Yemen in 1977, when disco was in flower, after serving as a lieutenant colonel in the army. He had been part of the conspiracy that bumped off his predecessor, Ibrahim al-Hamdi, in the usual tiresome military coup, and he has maintained power by keeping Yemen's many tribes fighting with each other, rather than uniting to string him up. ...


to step down.

Hundreds of thousands of people have turned out for regular demonstrations in the two cities as well as the city of Aden in the south, calling for Saleh's removal and the tackling of corruption and unemployment.

Some 40% of the population lives on USD 2 a day or less in the country and one third face food shortage.

The protests have been met by riot police or supporters of Saleh armed with knives and batons.

The

corpse count

in the country has surpassed 300 since anti-government protests began in late January.

Also on Sunday, Yemeni women held a second day of protests against Saleh after he described the participation of women in protests "un-Islamic."

Moreover, thousands gathered for the funeral of a protester who had died from wounds sustained during

festivities

with the security forces.

Opposition leaders and Arab foreign ministers held a meeting in

Soddy Arabia

to discuss the stalemate in Yemen.

Last week, the opposition rejected an Arab proposal that gave Saleh immunity from prosecution and called on him to pass power to his deputy.
Posted by: Fred || 04/18/2011 00:00 || Comments || Link || E-Mail|| [6472 views] Top|| File under:
2 more mosques destroyed in Bahrain
[Iran Press TV] The Saudi-backed Bahraini government forces have intensified their crackdown on anti-regime protesters and have also demolished two mosques.

Bahraini security forces attacked the crowds in the towns of Sanabis and Daih on Sunday. Gunfire was heard and several people were

kidnapped

by the pro-government forces.

Despite a martial law in effect since mid-March, and the arrests of hundreds of opposition figures and political activists to further stifle the opposition, demonstrations continue in Manama and other cities.

Scores of people have been killed and many others gone missing during the crackdown.

Meanwhile,


...back at the Council of Boskone, Helmuth had turned a paler shade of blue. Star-A-Star had struck again...


the security forces fired tear gas into several religious sites across the country and two mosques were demolished -- one in Karzakan and another in A'ali.

Several mosques have been destroyed so far as part of the Saudi-backed crackdown.

Earlier this month, a video footage showed a mosque in the northern town of Kawarah destroyed in attacks by Saudi forces.

In a series of pictures depicting the brutal crackdown of anti-regime protests, the video also showed burned pages of the Holy Qur'an buried under masses of debris.

Anti-Saudi sentiment is rising in Bahrain, where people are calling for an end to more than two centuries of Al Khalifa royal family's rule in the Persian Gulf state.
Posted by: Fred || 04/18/2011 00:00 || Comments || Link || E-Mail|| [6498 views] Top|| File under:
Caribbean-Latin America
Zeta leader 'captured over killings'
[Al Jazeera] The Mexican Navy has said it has
captured a suspected leader of the Zetas

narco gang

allegedly behind the mass killings of more than 100 people in northeastern Mexico.

Martin Omaar Estrada Luna, said to be the local leader of the gang, was captured on Saturday. He is accused of

criminal mastermind

ing the murders of 145 people in Tamaulipas state near the US border.

Their remains were discovered in a mass grave earlier this month.

A navy statement said Estrada Luna, alias "El Kilo", is also the main suspect in the massacre of 72 central and south American migrants last August, also in the same township of San Fernando in Tamaulipas.

He was one of six people

tossed in the calaboose

in a navy operation on Saturday, the statement added.

A series of bus hijackings alerted authorities to the killings. Since April 1, officials have found about 20 mass graves in San Fernando alone.

The Zetas, a notorious gang formed in the 1990s by ex-military commandos, is now engaged in a fight to death with its former bosses.

Seven major

narco gang

s are operating in Mexico, and over 34,000 people have been killed since December 2006 in the raging wars for control over smuggling routes and government efforts to crack down on illegal activities.
Posted by: Fred || 04/18/2011 00:00 || Comments || Link || E-Mail|| [6463 views] Top|| File under: Narcos
India-Pakistan
Jamaat activist among eight dead in Karachi
[Dawn] Eight people, among them a former UC naib nazim, were killed amid ongoing wave of violence and

assassination

s in different areas of
Karachi on Saturday.

Twelve injured people were brought to the Jinnah Postgraduate Medical Centre, Civil Hospital and Abbasi Shaheed Hospital.

A man was found dead at an isolated place in Saadi Town area of the city. He was identified as 46-year-old Junaid Zahidi.

The victim belonged to the Jamaat-i-Islami and was former naib nazim of a union council in Gulshan Town.

He was hit by six bullets and his hands and legs were trussed up with rope. A Jamaat-i-Islami

front man

said Mr Zahidi was elected UC naib nazim in 2001. He had six children.

An owner of a roadside hotel was

rubbed out

in Nazimabad by armed motorcyclists.

The dear departed

was identified as 37-year-old Abdul Wasay Khan.

The shooting also left Zareef Khan and Nadir Khan injured. They worked at the same hotel.The victims belonged to Pishin district of Balochistan.

Earlier in the day, six people were killed, including activists of the Muttahida Qaumi Movement, Mohajir Qaumi Movement (Haqiqi) and the Awami National Party.

A police officer posted in Jacobabad was among the dead. Police sources, however, said he was killed because of some personal enmity.

"Altaf Hussain deplored and condemned the brutal killings of the MQM workers and other people and called upon the government to take indiscriminate action against the killers," said an MQM statement.

"The city should be cleansed of the criminal elements and the life and property of people should be safeguarded," the statement quoted him as saying.
Posted by: Fred || 04/18/2011 00:00 || Comments || Link || E-Mail|| [6473 views] Top|| File under:
Nato supplies to be blocked during PTI sit-in
[Dawn] The federal government on Sunday decided to stop the supplies to NATO


...the North Atlantic Treaty Organization. Originally it was a mutual defense pact directed against an expansionist Soviet Union. In later years it evolved into a mechanism for picking the American pocket while criticizing the style of the American pants...


troops in Afghanistan for two days on April 23 and April 24, keeping in view Pakistain Tehreek-e-Insaaf's plan to stage a sit-in in

Beautiful Downtown Peshawar

to protest against drone attacks in the tribal areas.

The provincial government has given directions for a security plan to ensure law and order during the PTI's sit-in protest.

Sources said that the federal and provincial government decided to stop NATO oil tankers and food supplies during the protests to avoid any incidents of violence.

Posted by: Fred || 04/18/2011 00:00 || Comments || Link || E-Mail|| [6463 views] Top|| File under: Govt of Pakistan
3 nabbed in Kashmir over cleric murder
[Iran Press TV] Indian-administered

Kashmire

police say three people have been

jugged

in connection with the

liquidation

of

Mohammedan

holy man

Maulana Showkat Ahmad Shah.

"Three arrests have been made so far regarding this particular

liquidation

and other aspects of a larger conspiracy are also being looked into," Inspector General of

Kashmire

police Shiv Morari Sahai said on Sunday.

Police also said that the plot to kill Maulana Shah was hatched by radical elements who do not want to see peace in

Kashmire

, a Press TV correspondent reported.

The detentions come after a week of protests by thousands of people who shouted slogans against the killers and urged police to bring the perpetrators before justice. The protesters had vowed to continue the rallies until the assassins are

jugged

.

Maulana was killed in an improvised

bomb

kaboom

near a mosque in Srinagar on April 8 when he was going to the Friday prayers.

The prominent leader was a well-known supporter of the separatist movement which seeks independence from India.
Posted by: Fred || 04/18/2011 00:00 || Comments || Link || E-Mail|| [6463 views] Top|| File under:
Iraq
31 hurt in Iraq clashes with protesters
[Pak Daily Times] Thirty-one people

were maimed

, seven of them by live bullets, as demonstrators clashed with security forces in the northern Iraqi city of Sulaimaniyah on Sunday, a medical official said. "There were seven

coppers

and 24 demonstrators among the injured, including seven protesters

maimed

by live bullets," said Ricot Hama Rashid, director of the city's main hospital. Two local journalists were also among those hurt in the

festivities

, which broke out after protesters blocked the main Mowlawi street in the Kurdish city, 240 kilometres north of Storied Baghdad.


...located along the Tigris River, founded in the 8th century, home of the Abbasid Caliphate...


The city has seen nearly daily demonstrations since mid-February. Protesters have been calling for an end to official corruption, resignation of the regional government and an investigation into the deaths of three young demonstrators in

festivities

with security forces in February. Five people have been killed -- including two

coppers

-- and more than 100 injured during two months of demonstrations.
Posted by: Fred || 04/18/2011 00:00 || Comments || Link || E-Mail|| [6473 views] Top|| File under:
Gunmen, bombs kill six in Iraq
[Pak Daily Times] Bombs and

gunnies

killed six people in Iraq on Sunday, four of them from the same family, security sources said.

The four family members -- parents and their two daughters in their 20s -- were all shot in the head overnight by

gunnies

who spared a third, seven-year-old daughter. "This was probably a terrorist crime, which we are investigating," said

Storied Baghdad

security

front man

Major General Qassim Atta.

Also on Sunday, magnetic "sticky bombs" attached to cars killed two civilians and

maimed

another in Kirkuk,


... a thick stew of Arabs, Turkmen, Kurds, and probably Antarcticans, all of them mutually hostile most of the time...


senior police officials said. In the western part of Kirkuk, police said they found the corpse of the leader of an anti-al Qaeda militia who was kidnapped a week ago. The UN envoy to Iraq, Ad Melkert, said this month that violent incidents still occur on average 25 times per day.
Posted by: Fred || 04/18/2011 00:00 || Comments || Link || E-Mail|| [6471 views] Top|| File under: al-Qaeda in Iraq
Five killed in gunmen attack in Baghdad
BAGHDAD / Aswat al-Iraq: Five people, including a policeman, have been killed and a civilian injured in different attacks by unknown gunmen in Baghdad on Sunday, a security source said.

"An explosive charge, planted on the roadside in northern Baghdad's Tunis district, blew up early on Sunday, wounding a civilian, who was driven to a nearby hospital," the source told Aswat al-Iraq news agency.

The security source said that an Iraqi Army force had discovered a rocket-launch pad in southern Baghdad's Saydiya district, which included two rockets ready for launch presumably against west Baghdad's Green Zone, the same location that houses the U.S. and British embassies.

"Three rockets were launched from southern Baghdad's Hay al-Amil district and fell on Baghdad Airport, but losses were not known," the source added.
Posted by: Steve White || 04/18/2011 00:00 || Comments || Link || E-Mail|| [6463 views] Top|| File under:
Israel-Palestine-Jordan
Gaza police up stakes for arrests in activist murder
[Ma'an] Chief of police in the

Gazoo

Strip Abu Ubayda Al-Jarrah announced Sunday a reward to any security officer who helped locate the killers of an Italian solidarity activist found dead two days earlier.

"All security officers who help reveal and arrest the killers ... will be rewarded," Abu Ubayda said in a statement, the day after President the ineffectual Mahmoud Abbas


... a graduate of the prestigious unaccredited Patrice Lumumba University in Moscow with a doctorate in Holocaust Denial...


declared that those behind the murder would be charged with treason.

The statement was made despite the arrest and questioning of four men currently being interrogated over the murder of Italian

news hound

and activist Vittorio Arrigoni, who was found hanged early Friday morning.

Arrigoni had been

kidnapped

and his kidnappers posted a ransom video online Thursday, identifying themselves as a Salafist group. They said the activist would be executed unless

Hamas, always the voice of sweet reason,

officials in

Gazoo

freed a number of Salafists from prison within 30 hours. Twelve hours ahead of the deadline, the activist was found hanged.

On Sunday evening, Hamas foreign affairs and planning minister Mohammed Awad told

news hound

s that Arrigoni's body would be moved to Egypt via the Rafah border crossing on Monday after a funeral in

Gazoo

.

"We're waiting for his friends and relatives to arrive in

Gazoo

. Some are already here but there are others we are waiting for, and then there will be a state funeral," Awad said.

"We expect afterward that his body will be taken to the Rafah crossing and then on to Cairo, according to the wishes of his family."

Earlier in the week,

Gazoo

Prime Minister Ismail Haniyeh


...became Prime Minister after the legislative elections of 2006 which Hamas won. President Mahmoud Abbas dismissed Haniyeh from office on 14 June 2007 at the height of the Fatah-Hamas festivities, but Haniyeh did not acknowledge the decree and continues as the PM of Gazoo while Abbas maintains a separate PM in the West Bank...


had said that the murder "does not reflect the values, morals, or the religion of the Paleostinian people. This is an unprecedented case that won't be repeated," and called for a criminal investigation into the matter.

In the video, the kidnappers said they were part of a previously unknown Salafi group Sarayat As-Sahabi Al-Humam Muhammad bin

Mohammedan

a (the Brigade of the Gallant Companion of the Prophet Mohammed bin

Mohammedan

a). Larger Salafist groups have said they had nothing to do with the abduction or murder, which was harshly condemned.

There are five major Salafist groups in

Gazoo

, all of which espouse an austere form of Sunni Islam that seeks a return to practices that were common in the early days of the faith.

Their religious observances and refusal to abide by various ceasefires have set them on a path of confrontation with

Hamas, always the voice of sweet reason,

.

Though small in numbers, the groups have had a disproportionate impact.

By launching hundreds of crude rockets from the coastal enclave into Israel, they have attracted the wrath of both Israel and Hamas.

The recent history of bad blood between Hamas and the Salafists picked up in 2007, when a Salafist group called the Army of Islam (Jaish Al-Islam)

grabbed credit

for the kidnapping of BBC

news hound

Alan Johnston.

Hamas severed ties with the group and helped free Johnston after four months in captivity.

Tensions boiled over in August 2009, when Jund Ansar Allah (Soldiers of the Partisans of God) announced the creation of an Islamist "emirate" in

Gazoo

, during a sermon at a mosque in the southern city of Rafah.

That prompted a furious response from Hamas, whose forces stormed the mosque, prompting

festivities

which left 24 people dead.
Posted by: Fred || 04/18/2011 00:00 || Comments || Link || E-Mail|| [6472 views] Top|| File under: Hamas
Southeast Asia
Car bomb kills one, wounds 23 in southern Thailand
A paramilitary ranger was killed and 23 other people wounded when a home-made bomb in a car parked in a business area of Yala municipality exploded on Monday morning.

Witnesses said that the bomb was inside a Honda Civic sedan parked in front of a drug store. As a pickup truck carrying five paramilitary rangers was passing, the bomb was detonated. One ranger was killed instantly in the explosion and 23 other people were injured.

Police blamed separatist terrorists militants.
Posted by: ryuge || 04/18/2011 03:19 || Comments || Link || E-Mail|| [6469 views] Top|| File under:
Woman claims suicide bomber is her son
[Straits Times] A MOTHER of eight children came forward yesterday to identify a
jacket wallah who struck at a mosque in a police compound last Friday as her son, as the police increased security measures at their headquarters across Indonesia.


"Yes, that's him. I recognize the ear and most of the teeth."


She came forward hours after the police released a photo of the man who killed himself and injured 30 worshippers, all but two of them

coppers

, in Cirebon, 200km south-east of Jakarta.

Three men also said they knew the bomber. Police

front man

Inspector-General Anton Bachrul Alam said they had identified the suicide bomber as M. Syarif, 24, from Cirebon, who was known to be a quiet person who did not talk to neighbours, reports said.

Syarif's uncle, Mr Elang Rasyid, said the dead man's wife was nine months pregnant. She had tried to call her husband that day but his cellphone was switched off.

Mr Supandi - the head of a neighbourhood unit in Cirebon - described Syarif as a mysterious introvert, who never prayed at the local mosque and was thought to have his own religious group.

Police are testing the mother's DNA to verify her claim.
Posted by: Fred || 04/18/2011 00:00 || Comments || Link || E-Mail|| [6470 views] Top|| File under: Jemaah Islamiyah
Syria-Lebanon-Iran
Syrian Troops Deploy along Lebanese Border to Combat Smuggling
[An Nahar] Syrian troops have deployed along Syria's border with

Leb

on Saturday in an effort to combat terrorism, reported the daily An Nahar Sunday.
It added that the Syrian border patrol have intensified their procedures along the Syrian-Lebanese border.

Earlier this week, hundreds of trucks were held up at a border crossing between

Leb

and Syria amid heightened security measures enforced as the Syrian regime faces unprecedented protests.

"Between 400 and 500 trucks, most with Syrian or Jordanian license plates, have been held at the Abboudiyeh border crossing for hours for inspection by Syrian security forces," a Lebanese security source told Agence

La Belle France

Presse.

"The inspection of each truck is taking about one hour," he added. "These measures have been in place for three days."

Thursday's security measures, the toughest in years, come amid accusations by Damascus
...The City of Jasmin is the oldest continuously-inhabited city in the world. It has not always been inhabited by the same set of fascisti...
that members of Caretaker Premier Saad Hariri
Second son of Rafik Hariri, the Leb PM who was assassinated in 2005. He has was prime minister in his own right from 2009 through early 2011. He was born in Riyadh to an Iraqi mother and graduated from Georgetown University. He managed his father's business interests in Riyadh until his father's

liquidation

. When his father died he inherited a fortune of some $4.1 billion, which won't do him much good if Hizbullah has him bumped off, too.
's Mustaqbal


... the Future Movement, political party led by Saad Hariri...


Movement have been funding and arming anti-government protesters in Syria.

Syrian state television on Wednesday aired "testimonies" of three people saying they had received funds and weapons from MP Jamal al-Jarrah to fuel a wave of protests against the ruling Baath regime.

Jarrah has denied the allegations.
No, no! Certainly not!
In 2006, trucks along the Syrian-Lebanese border were also held up in what was thought to be a retaliatory measure by Syrian authorities amid tension between the two countries.
Posted by: Fred || 04/18/2011 00:00 || Comments || Link || E-Mail|| [6471 views] Top|| File under: Govt of Syria
Syrians hit the streets despite reform promise
[The Nation (Nairobi)] A pledge by Syria's embattled president to lift almost 50 years of draconian emergency rule within a week was brushed aside as not enough today, as activists called for more protests.

President-for-Life Bashir Pencilneck
al-Assad's


One of the last of the old-fashioned hereditary iron-fisted fascist dictators. Before going into the family business Pencilneck was an eye doctor...


long-awaited announcement came on Saturday, on the eve of Independence Day, after a month of bloody protests and a global outcry for change in the autocratic country.

But protesters

erupted into the streets

within hours of his speech, which was followed by calls for more demonstrations on Sunday posted on social networking website Facebook, a motor of the pro-reform movement.

"The day of independence is the day of liberty across Syria," the Syrian Revolution 2011 Facebook page said of the 65th anniversary of the end of French rule.

"The juridical commission on the emergency law has prepared a series of proposals for new legislation, and these proposals will be submitted to the government, which will issue a new law within a week at the most," he said.

In a televised address Saturday to a new cabinet tasked with launching reforms, Assad also expressed his sorrow over the deaths of an estimated 200 people in a month of protests demanding greater freedoms.

Assad also addressed the broad spectrum of complaints that have sparked countrywide protests for more than a month, including joblessness, corruption and a crisis in agriculture.

"Corruption is a threat to morality and to the country's potential for development," he said.

The president also called for a national dialogue, saying there was a deep divide between the people and the institutions of the state.

"Citizens need security and services, but also dignity. We want to engage in dialogue with everyone... the unions and national organisations," he said.

Top human rights


...which often intentionally defined so widely as to be meaningless...


lawyer Haytham Maleh told AFP on Sunday that Assad's pledge to end emergency law was "not enough."

"It must be accompanied by reform of the judicial system which is corrupted," said Maleh, who was released from jail on March 8, benefiting from a presidential pardon.
Posted by: Fred || 04/18/2011 00:00 || Comments || Link || E-Mail|| [6465 views] Top|| File under:
Five Hurt as Regime Agents Disperse Rallies in South Syria
[An Nahar] At least five demonstrators were

maimed

on Sunday when regime agents


... that'd be the cops and the secret police...


broke up two pro-freedom rallies in the south, bastion of Syria's Druze minority, rights activists said.

Some 400 people gathered to celebrate Independence Day in the central square of Suweida, said Mazen Darwish, director of the Syrian Center for Media and Freedom of Expression.

Demonstrators carried portraits of the leaders of the revolution that ended French rule and

rolled their eyes, jumped up and down, and hollered poorly rhymed slogans real loud

calling for freedom, Darwish told Agence

La Belle France

Presse.

But regime backers cut short the rally, he said, beating protesters and trampling over portraits of Ibrahim Hanano and Saleh al-Ali, who fought to end the French mandate.

"Two demonstrators

were maimed

and hospitalized," Darwish said.

In the nearby village of al-Qraya, the burial site of Sultan Basha al-Atrash who led the 1925-1927 Syrian revolution, a delegation of about 150 people was not allowed to celebrate Independence Day as they had done in previous years, another rights activist said.

Security forces prevented a delegation of communist party supporters and Suweida dignitaries from approaching the revolutionary's tomb, Muntaha al-Atrash told AFP.

Three people

were maimed

and hospitalized, including Hani al-Atrash, the grandson of Sultan Basha, Darwish said.

In the southern town of Daraa, nerve centre of more than a month of anti-regime protests, upwards of 4,000 people, including former political prisoners and religious leaders, staged another rally.

They chanted anti-regime slogans, said a rights activist who requested anonymity.

In the northern coastal town of Banias, which has been shaken by a deadly security crackdown and shootings that residents blame on regime thugs and agents, 2,500 people demonstrated, a rights activist told AFP.

They marched under banners that read: "You are in Banias, not in Israel" in a rebuke to officials blaming the violence on foreign plotters.

Protests calling for greater freedom and sweeping political reform erupted in Syria on March 15, posing an unprecedented challenge to the regime of President-for-Life Bashir Pencilneck al-Assad,


One of the last of the old-fashioned hereditary iron-fisted fascist dictators. Before going into the family business Pencilneck was an eye doctor...


in power since 2000.

Assad on Saturday pledged to lift almost 50 years of draconian emergency rule within a week, but the gesture was brushed aside as not enough and was followed by new protests.
Posted by: Fred || 04/18/2011 00:00 || Comments || Link || E-Mail|| [6512 views] Top|| File under: Govt of Syria
Who's in the News
47
[untagged]
2
Govt of Iran
2
Taliban
2
Hamas
2
Govt of Syria
1
Jemaah Islamiyah
1
Govt of Pakistan
1
al-Qaeda in North Africa
1
al-Qaeda in Iraq
1
Narcos
Bookmark
E-Mail Me
The Classics
The O Club
Rantburg Store
The Bloids
The Never-ending Story
Thugburg
Gulf War I
The Way We Were
Bio
Merry-Go-Blog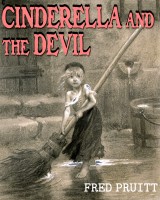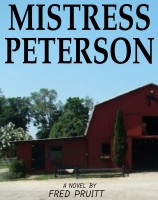 On Sale now!


A multi-volume chronology and reference guide set detailing three years of the Mexican Drug War between 2010 and 2012.

Rantburg.com and borderlandbeat.com correspondent and author Chris Covert presents his first non-fiction work detailing the drug and gang related violence in Mexico.

Chris gives us Mexican press dispatches of drug and gang war violence over three years, presented in a multi volume set intended to chronicle the death, violence and mayhem which has dominated Mexico for six years.
Click here for more information


Meet the Mods
In no particular order...


Steve White
Seafarious
Pappy
lotp
Scooter McGruder
john frum
tu3031
badanov
sherry
ryuge
GolfBravoUSMC
Bright Pebbles
trailing wife
Gloria
Fred
Besoeker
Glenmore
Frank G
3dc
Skidmark
Alaska Paul



Better than the average link...



Rantburg was assembled from recycled algorithms in the United States of America. No trees were destroyed in the production of this weblog. We did hurt some, though. Sorry.
44.197.230.180

Help keep the Burg running! Paypal: