-Lurid Crime Tales-
Man bites dog, sues policemen
[Arab News] A 33-year-old man who bit back after he was caught by a Phoenix police dog is suing police.
Dog bites man=not news.
Man bites dog=news.
This must be news, so pay attention.
Erin Sullivan alleges the dog violated his civil rights and used excessive force to capture him after he ran from officers in Glendale during a burglary investigation last year.

Police say Sullivan bit the dog back, injuring it.

The lawsuit names the cities of Phoenix and Glendale and four officers.

Precursor filings to the lawsuit sought $200,000 from Glendale and $250,000 from Phoenix.

Officials in Glendale and Phoenix have declined comment.

Sullivan also alleges Glendale police refused to give him insulin to treat his diabetes. Sullivan's attorney, Keith Knowlton, has said his client suffered a diabetic seizure in a Glendale cell.

Sullivan is serving eight years for convictions in the Glendale burglary.
Posted by: Fred || 04/18/2011 00:00 || Comments || Link || E-Mail|| [336061 views] Top|| File under:
Japan Expects to End Nuclear Crisis in Nine Months
[Tolo News] Operator of Japan's tsunami-stricken nuclear plant has expected to cool the reactors in nine months amid
Hillary Clinton
... sometimes described as the Smartest Woman in the World and at other times as Mrs. Bill, never as Another Edmund Randolph ...
's visit to the country.

At a

presser

on Sunday chairman of TEPCO (Tokyo Electric Power Co) said they need nine months to bring the reactors to a cold shutdown in nine months. But officials in Tokyo are doubtful about the timetable.

"We sincerely apologise for causing troubles," BBC quoted Tsunehisa Katsumata, the chairman of TEPCO, as saying. "We are doing our utmost to prevent the crisis from further worsening."

He said after nine months people would be able to return to the area and restart their life the same as before.

At the same time the US Secretary of State Hillary Clinton landed in Tokyo to announce Washington's support to Japan.

Sending 20,000 troops to help Japan in rubble clearance and rescue efforts and as well as many other ships and planes the United States has hunted hearts and minds in Japan.

Before the crisis relations between the two nations went souring after a dispute on US military bastions in southern Japan.

On March 11 Japan's Fukushima Daiichi nuclear plant hit by a strong tsunami triggered by a huge quake.

The incident led to the death of some 14,000 people while hundreds of thousands of others are still missing.
Posted by: Fred || 04/18/2011 00:00 || Comments || Link || E-Mail|| [336063 views] Top|| File under:
Cyclones leave 45 dead across seven US states
[The Nation (Nairobi)] At least 45 people were left dead after a powerful storm whipped up tornadoes in seven southern US states, media reported today.

The tornadoes left a trail of destruction in North Carolina Saturday, levelling homes and businesses and knocking out power, the NBC television network reported.

The fast-moving storm toppled trees and power lines, tore roofs off houses and scattered tractor-trailers across highways.

Some two dozen tornadoes were reported in the southern states of Mississippi and Alabama on Friday, a day after 15 twisters struck in Oklahoma, Kansas and Texas, the National Weather Service said.

Violent weather also hit Arkansas and Georgia on Friday, US news reports said.

Particularly hard-hit was the North Carolina capital city of Raleigh, where dozens of homes were destroyed. Officials also reported multiple fatalities and widespread power outages throughout much of the state.

The violent weather system began late Thursday in Oklahoma, and left a trail of death and destruction as it travelled Friday and Saturday through several states,

Ripped from foundation
Among seven people killed in Alabama were mother and her two children, who were sheltering inside their double-wide trailer when it was ripped from its foundation and thrown about 500 feet, landing on its roof, disaster officials said.

The potent storm had made its way into the Atlantic Ocean by early Sunday, meteorologists with the National Storm Prediction Center said.
Posted by: Fred || 04/18/2011 00:00 || Comments || Link || E-Mail|| [336064 views] Top|| File under:
Africa Subsaharan
Religion of Peace Followers Riot After Christian Elected Prez
Deadly rioting erupted across Nigeria's largely Muslim north on Monday as yoots torched churches and homes in Muslim Rage at President Goodluck Jonathan's election victory. Jonathan, the first president from the oil producing Niger Delta, was declared the winner with around 57 percent of votes. He defeated Muhammadu Buhari, a former military ruler from the north, who got around 31 percent.

Observers have called the poll the fairest in decades in Africa's most populous nation. But Buhari's supporters accuse the ruling party of rigging and rejected the results.


Of course thay do. He's not a Muslim.


The results show how polarised the country is, with Buhari sweeping the north and Jonathan winning the largely Christian south. Jonathan had nearly 23 million votes to just over 12 million for Buhari.

The Nigerian Red Cross said churches, mosques and homes had been burned in rioting across the north and many people had been killed, but it was impossible to give a toll for now.

"In Kaduna we have seen dead bodies lying by the road," Red Cross official Umar Mairiga told Reuters. "Two thousand people have been displaced at one military camp alone."


Military Camp?


Authorities in the northern state of Kaduna imposed a 24-hour curfew after protesters set fire to the residence of Vice President Namadi Sambo in the town of Zaria and forced their way into the central prison, releasing inmates.


They need more thugs and mayhem makers.


Security forces fired in the air and used teargas to disperse groups of yoots shouting "We want Buhari, we want Buhari".


Some people just can't handle emocracy.


Police said the violence was political rather than ethnic or religious.


Horse-hockey!


Twelve years after the end of military rule, the army said it stood fully behind the government and democratic rule.

"No one's political ambition is worth the blood of any Nigerian," he said in a statement.

Buhari was yet to make any public statement on the violence despite appeals by foreign embassies that he call for calm.
Posted by: Deacon Blues || 04/18/2011 17:12 || Comments || Link || E-Mail|| [336061 views] Top|| File under:
Jonathan set for landslide in Nigerian vote
[Al Jazeera] Incumbent candidate
Goodluck Jonathan


... 14th President of Nigeria. He was Governor of Bayelsa State from 9 December 2005 to 28 May 2007, and was sworn in as Vice President on 29 May 2007. Jonathan is a member of the ruling People's Democratic Party (PDP). He is a lover of nifty hats, which makes him easily recognizable unless someone else in the room is wearing a neat chapeau...


is heading for victory by a landslide margin in Nigeria's presidential election.

With most ballots counted in 35 of the West African country's 36 states Jonathan had tallied more than 22 million votes while his nearest rival Muhammadu Buhari, the country's former military ruler, had around 12 million.

Formal confirmation of the result is not expected before Monday, but the margin of Jonathan's lead suggests he has secured election without requiring a runoff vote. To win in the first round, a candidate needs a simple majority and a quarter of the vote in two thirds of the 36 states.



Al Jizz

's Yvonne Ndege, reporting the capital, Abuja, said: "It's safe to say that the cat is out of the bag, and that Jonathan has won this election."

Jonathan polled strongly in predominantly Christian southern areas, including some of Nigeria's most populous cities, while Buhari attracted most of his support in the country's

Mohammedan

north.

Observers hailed the vote as "orderly and transparent" but some Buhari supporters claimed the results looked suspicious while youths in some northern cities set up burning barricades, the

Rooters

news agency reported.

In Lagos, Jonathan's People's Democratic Party (PDP) picked up 65.9 per cent of the vote, according to preliminary results from the Independent National Electoral Commission.

The PDP, which has won every presidential vote since Nigeria returned to civilian rule in 1999, had struggled there in last weeks the parliamentary election.

Oronto Douglas, a senior advisor to Jonathan, told

Rooters

: "This is no time for triumphalism. It is a time for deep reflection, for strengthening the bond of our union and for all of us to work together."

So far, there has been no official reaction from the candidates.
Posted by: Fred || 04/18/2011 00:00 || Comments || Link || E-Mail|| [336062 views] Top|| File under:
Britain
Former UK Soldier Given 70 Days For Burning A Koran In England
A former soldier has been sentenced to 70 days in prison for setting fire to a copy of Muslim holy book the Koran in the centre of Carlisle.

Andrew Ryan had previously admitted religiously aggravated harassment and theft of a Koran from a library. The 32-year-old, of Summerhill, said he had been "shocked" watching a Muslim burning a poppy on Remembrance Day.

Shoppers and schoolchildren witnessed the burning, outside the old Town Hall, on 19 January.

Sitting at Carlisle Magistrates' Court, District Judge Gerald Chalk described it as a case of "theatrical bigotry".

He said: "It was pre-planned by you as you stole the book deliberately. You went out to cause maximum publicity and to cause distress."

Ryan struggled with security guards in court after the sentence was passed. While being handcuffed he shouted: "What about my country? What about burning poppies?"

About 10 people were in court to support Ryan, and as they left the court they shouted "do you call this justice?".

After sentencing, Inspector Paul Marshall, of Cumbria Police, said: "This incident was highly unusual for Cumbria as we have such low levels of hate crime in the county."
Posted by: Anonymoose || 04/18/2011 19:39 || Comments || Link || E-Mail|| [336064 views] Top|| File under:
Prince Harry promoted to army captain
LONDON -- Britain's Prince Harry has been promoted to captain in the Air Corps after completing five years' service in the army, palace officials said Sunday. The prince, a former lieutenant and trainee Apache helicopter pilot, would now be known as Captain Harry Wales, St. James's Palace said in a statement.

He was also awarded his Apache Badge on Thursday, marking the completion of an eight-month course that included day and night flying and ground school training. The 26-year-old prince is now qualified to fly the aircraft without an instructor, and he has progressed to a further weapons handling course to complete his training as an Army Air Corps pilot.

Harry became an army officer in April 2006, after a 44-week training course at the Royal Military Academy Sandhurst, southwest of London. He had served for 10 weeks in Afghanistan during 2007 and 2008 as an air controller.

Posted by: Steve White || 04/18/2011 00:00 || Comments || Link || E-Mail|| [336063 views] Top|| File under:
Caribbean-Latin America
Castro backs term limits
[The Nation (Nairobi)] Cuban President Raul Castro has said that he backs political term limits of 10 years at most for top leadership spots in a country he and his brother Fidel Castro have led for more than five decades.


Didn't think of this back in the 60s, didya...

"We have reached the conclusion that it is in our interest to limit to a maximum of two consecutive five-year terms service in top state and political roles," Castro told the 1,000 delegates as he opened the Communist Party Congress.

"This is possible and necessary in our current situation," added the 79-year-old, who took over during his brother's health crisis back in 2006. It was not immediately clear if, or how, Raul Castro meant for the measure to apply to himself as president. He turns 80 in June.

And Raul Castro lamented that, in his view, there were no younger Cubans ready to take over the helm of the party and the nation immediately.

"Today, we face the consequences of not having a back bench of adequately prepared replacements, who have enough experience and maturity to take on the new and complex duties of managing the party, state and government," he said.


I think he means the 1,000 delegates, who can't be too happy about what they just heard...

The president said, without elaborating, that glory-seeking by unnamed parties could stand in the way of the Communist Party being "worthy of the unlimited support of the people and the revolution, for all time."

Delegates will, over four days, vote on economic reforms and officially relieve his ailing 84-year-old brother as party leader.
Posted by: Fred || 04/18/2011 00:00 || Comments || Link || E-Mail|| [336062 views] Top|| File under:
Europe
Finnish TEA Party equivalent kicks butt in election
(AyPee) With 99 percent of votes counted, the biggest vote-winner in Finland's parliamentary elections was the conservative National Coalition Party, part of the current center-right government and a strong advocate for European integration.

But with 43 seats it had only one more than the opposition Social Democrats, while the nationalist True Finns gained 33 seats for 39 in the 200-member Parliament, the official preliminary results showed.


These folks sound a lot like the TEA Party. Trunks should take note. I doubt the TP would ever run a ticket, but Trump could be a third party spoiler. At any rate, others are fed up with their betters.


The anti-immigration and staunchly euroskeptic True Finns oppose bailouts for Portugal and other cash-strapped European countries.
Posted by: Nimble Spemble || 04/18/2011 00:00 || Comments || Link || E-Mail|| [336061 views] Top|| File under:
Home Front: Politix
Trump says Obama has turned US into global 'laughing stock'
Maybe if he wants to know who is living inside Obamas head he should read this article first.
BILLIONAIRE business celebrity Donald Trump, who is flirting with a White House run, has lamented that the United States has become a "laughing stock'' too timid to wield its power assertively on the world stage.

He also says President Obama is the weakest US president in history.

"We have such power if we knew how to use it,'' Trump told CNN television in an interview.

He said that by failing to move more decisively in its foreign policy, "this country is a laughing stock throughout the world''.

Trump, 64, has not yet announced that he is running for president, but he has become more visible in recent weeks, giving more interviews and stepping us his criticism of President Barack Obama ahead of a possible 2012 challenge.

The wise-cracking, straight-talking real-estate magnate, an early frontrunner among possible Republican presidential contenders, renewed his criticism of Obama as an "ineffective'' leader. He offered the US role in military action against Libya's Muammar Gaddafi as proof of America's new impotence.

"Look at Libya. Look at this mess,'' an exasperated Trump said. "We go in, we don't go in, he shouldn't be removed, we don't want to remove him, we don't want to touch him, but he should be removed. Nobody knows what they're doing on Gaddafi.

"I'd do one thing. Either I'd go in and take the oil or I don't go in at all,'' he said. "In the old days, when you have a war and you win, that nation is yours.''

The billionaire mogul was equally incensed over US policy toward Beijing.

"If you look at what China is doing, they're stealing our jobs, they're taking our money. They're then loaning our money back. It's amazing,'' Trump said.

"They're making all of our products,'' he said. "They are also manipulating the currency that makes it almost impossible for our companies to compete with China.''
Posted by: tipper || 04/18/2011 00:00 || Comments || Link || E-Mail|| [336065 views] Top|| File under:
India-Pakistan
Headmaster escapes rage of student
[Dawn] A student of a government school allegedly opened firing on his alma mater to kill the headmaster after being punished by him in the class on Saturday.

However,
The contradictory However...
the teacher remained unhurt as the enraged student couldn't manage to enter the school.

Sources said that the student, Mazhar, left his class for his home after exchanging hot words with the headmaster during Islamiat class over punishment.

"He brought a pistol from his house and opened firing on the building and staff of Government High School Narat Khel along with his two accomplices," they said. However,
The ever-popular However...
nobody was hurt in the incident.

Officials at the

cop shoppe

concerned, when contacted, said that they had

started the paperwork but haven't done much else

against the student but he managed to escape. He was declared a proclaimed offender, they added.

To a query, they said that according to FIR registered by headmaster of the school, Wali Shah, the accused was a student of 10th class student.

Police claimed that the main gate and doors of the school had few holes of bullets fired by the student as he could not manage to enter the premises. Police were conducting raids for the arrest of the three accused.

EXPLOSIVES: Police claimed to have seized huge quantity of explosives at Khushalgarh checkpost and

tossed in the calaboose

two accused in the second incident of its kind within two days here on Saturday.

They said that a pick-up vehicle bearing registration number H-2547, loaded with 1,240 kilograms of explosives, was transporting the consignment to Bahadar Khel area in Karak from Chakwal district of
Punjab province.

Meanwhile,


...back at the scene of the crime, Lieutenant Queeg had an idea...


officials said that the three accused, who were

tossed in the calaboose

on Friday with 200 kilograms of explosives, were remanded for three days by a local court on Saturday.

They said that

coppers

stopped a pick-up at Khushalgarh bridge checkpost on the border of Rawalpindi at the Indus River and recovered explosives from it on checking.

The accused Mazhar Hussain and Jabir of Rawalpindi showed licence of Pakistain Mining Development Corporation to police, saying the explosives were being taken for use in salt mines, they added.

The mining of salt is more than a century old in Kohat division whereas the British had established a Salt House for collecting tax. The building now serves as regional headquarters of Customs department and is still known as Salt House.

"The accused have expired permission form the PMDC and there is possibility of using the explosives in

suicide kaboom

s and

kaboom

s. But they are being interrogated and the investigation team is in contact with the sender and recipient of the consignment to confirm their identity," an official told Dawn.

Police had

tossed in the calaboose

Umer, Ikramullah and Akhtar Nawaz with explosives near the new toll plaza on Indus Highway on Friday.
Posted by: Fred || 04/18/2011 00:00 || Comments || Link || E-Mail|| [336062 views] Top|| File under:
Who's in the News
47
[untagged]
2
Taliban
2
Govt of Iran
2
Govt of Syria
2
Hamas
1
Narcos
1
al-Qaeda in Iraq
1
al-Qaeda in North Africa
1
Jemaah Islamiyah
1
Govt of Pakistan
Bookmark
E-Mail Me
The Classics
The O Club
Rantburg Store
The Bloids
The Never-ending Story
Thugburg
Gulf War I
The Way We Were
Bio
Merry-Go-Blog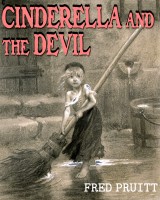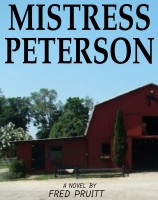 On Sale now!


A multi-volume chronology and reference guide set detailing three years of the Mexican Drug War between 2010 and 2012.

Rantburg.com and borderlandbeat.com correspondent and author Chris Covert presents his first non-fiction work detailing the drug and gang related violence in Mexico.

Chris gives us Mexican press dispatches of drug and gang war violence over three years, presented in a multi volume set intended to chronicle the death, violence and mayhem which has dominated Mexico for six years.
Click here for more information


Meet the Mods
In no particular order...


Steve White
Seafarious
tu3031
badanov
sherry
ryuge
GolfBravoUSMC
Bright Pebbles
trailing wife
Gloria
Fred
Besoeker
Glenmore
Frank G
3dc
Skidmark



Better than the average link...



Rantburg was assembled from recycled algorithms in the United States of America. No trees were destroyed in the production of this weblog. We did hurt some, though. Sorry.
3.231.217.107

Help keep the Burg running! Paypal: