US trains reluctant Afghan police to fight Taliban
The request crackled over the radio in the police station in this remote Afghan valley: four officers needed to accompany U.S. Marines on an overnight patrol.

The appeal was met with little enthusiasm. Though one officer ran for his Kalashnikov, another said he felt sick; his colleague said he was recovering from a long shift the previous day. With rain falling outside, the rest cast their eyes downward to avoid the glare of their commander.

"Come on, you told me you wanted to be warriors," said the unit's trainer, an American working for a U.S. security company contracted by Washington to build up the force. "If you want to be in the Afghan National Police, then you follow orders from your commander. If not, you quit."

Securing the help of Afghan security forces is crucial to President Barack Obama's hopes of reversing Taliban gains in Afghanistan eight years after the U.S.-led invasion that ousted the hardline regime. American withdrawal is almost unthinkable unless it leaves behind a police and army strong enough to stop the Kabul government from falling in its wake.

While the Marines did eventually secure four officers to accompany them on their night patrol this week, the police force in Golestan offers a window into problems facing police units around the country as they are increasingly expected to join in the fight against the Taliban.
Posted by: ed || 06/20/2009 00:00 || Comments || Link || E-Mail|| [6478 views] Top|| File under:
Military: US airstrikes likely killed 26 civilians last month
A U.S. warplane failed to follow all operational rules in a complex battle in Afghanistan last month that killed an estimated 26 civilians and 78 Taliban fighters, the U.S. military concluded in a report released Friday.

The deaths last month raised the stakes in a growing battle for the good will of Afghan civilians, whose allegiance Defense Secretary Robert Gates has said is crucial if the United States is going to win the faltering war in Afghanistan.

"The inability to discern the presence of civilians and assess the potential collateral damage of those strikes is inconsistent with the U.S. government's objective of providing security and safety for the Afghan people," the report prepared by U.S. Central Command said.

Three U.S. airstrikes conducted after dark near the close of the chaotic fight in the western Farah Province probably accounted for the civilian deaths, the report said. It contained only mild criticism of the B-1 bomber crew involved, however, and the nation's top military official has already said there is no reason to punish any U.S. personnel.

The report contains no surprises -- U.S. officials had already given rough estimates of the number of deaths -- but provides a vivid narrative of a firefight that also killed five Afghan national police officers. Two U.S. personnel and seven Afghan security officers were wounded.

Local Afghan officials have said as many as 140 people were killed.

The report recommends refining the current rules for operations with the potential to kill civilians and ensuring that training matches the rules.

Other recommendations include improving the military's ability to get its side of the story in front of Afghans faster, something commanders say is frustratingly difficult. The U.S. should be "first with the truth," the report said.

The report promised a follow-up in four months on how well new tactical rules are working.
Posted by: ed || 06/20/2009 00:00 || Comments || Link || E-Mail|| [6476 views] Top|| File under:
US in secret talks with Taliban
[ADN Kronos] The United States is alleged to have stepped up secret talks with the Taliban in a bid to resolve the escalating conflict in Afghanistan, an Italian magazine claimed on Friday.


But don't tell nobody, okay? They're secret.


The latest edition of Panorama said that the Obama administration had given "new life" to a strategy begun by the previous Bush administration last September to negotiate with "moderate" Taliban leaders.

Despite the imminent arrival of 21,000 new US troops in Afghanistan, the US state department and the monarchy of Saudi Arabia are reported to be working together to improve dialogue with the Afghan Taliban.

Panorama said since late last year it was an open secret that western officials and representatives of Taliban leader Mullah Omar had met.

"You should not think of these as peace talks like the Paris peace talks between (former US secretary of state) Henry Kissinger and North Vietnam," said Ettore Sequi, European Union special envoy for Afghanistan and Pakistan. "There are channels of communication that exist with the fragmented Taliban groups. The main question is: can we fight for years excluding that portion of these groups who are part of the fabric of the country?"

The popular weekly magazine recounted details of a meeting involving representatives of Mullah Omar and founder of the Hezb-i-Islami (or Islamic party), Gulbuddin Hekmatyar, senior Afghan officials and the Muslim Brotherhood as well as Saudi "facilitators".

US businessmen, diplomats and European and Arab intelligence services were also involved.

Arsala Rahmani, a former Afghan prime minister, now supports reconciliation and asked King Abdullah to invite former allies of Mullah Omar to meet for talks.

In November the Taliban met again in the Pakistani cities of Quetta and Karachi deciding to continue negotiations.

According to Panorama, the Taliban is demanding a ceasefire, the withdrawal of foreign troops from their bases and evacuation within 18 months as well as the creation of a provisional government and a Muslim peacekeeping force. All these demands are unacceptable to the international community but the negotiators are reportedly working on an alternative 'roadmap' to resolve the conflict in Afghanistan.
Posted by: Fred || 06/20/2009 00:00 || Comments || Link || E-Mail|| [6478 views] Top|| File under: Taliban
Africa Horn
Somalia calls for military intervention
[Iran Press TV Latest] Somalia has invited international military to the country to fight against insurgency which recently took its toll on government staffers. On Friday, Somali parliament speaker called on the Muslim world and the international community to help quell the wayward trend through military options, a Press TV correspondent reported.

Speaking at a press conference in the presidential palace in the capital, Mogadishu, the official, Sheikh Aden Mohamed Nur regretted the country's incapacity to confront the insurgents without international assistance.

The comments were reportedly triggered by a Thursday suicide blast, which killed Somali Security Minister Omar Hashi Aden and former Somali ambassador to Ethiopia Abdulkarim Ibrahim Lakanyo alongside 20 others. The attack, north of Mogadishu, was apparently conducted by the notorious al-Shabaab insurgents.

Al-Shabaab fighters, who broke their promise of non-violence to the government, have embarked on making conquests across the country and confronting pro-government militias. Kenya and Ethiopia have so far voiced inclination to rise up to the militancy.
Posted by: Fred || 06/20/2009 00:00 || Comments || Link || E-Mail|| [6476 views] Top|| File under: al-Shabaab
Kenya to act before Somalia threatens regional security
[Beirut Daily Star: Region] Kenya will not sit by and allow the situation in neighboring Somalia to deteriorate further because it is a threat to regional stability, the country's foreign minister said on Friday.

Hardline Islamist insurgents stepped up an offensive against Somalia's government last month and on Thursday killed the Horn of Africa country's security minister and at least 30 other people in a suicide car bomb attack.

Kenya and other countries in the region, as well as Western nations, fear that if the chaos continues, groups with links to Al-Qaeda will become entrenched and threaten the stability of neighboring countries.

"We will not sit by and watch the situation in Somalia deteriorate beyond where it is. We have a duty as a government to protect our strategic interests including our security," said Foreign Minister Moses Wetangula.

"Kenya will do exactly that to ensure the unfolding developments in Somalia do not in any way undermine or affect our peace and security as a country," he told a news conference.

Asked about any specific action, Wetangula said an international partnership was dealing with the issue of the insurgency and instability in Somalia and it would be inappropriate to discuss details.

Wetangula's comments echoed a joint statement issued on Thursday by the European Union, the African Union, the Inter Governmental Agency on Development, the League of Arab States and the United Nations. "These extremists, both Somali and foreigners, are continuing their indiscriminate violence. They are a threat not only to the country, but to the IGAD region and the international community," the bodies said.
Posted by: Fred || 06/20/2009 00:00 || Comments || Link || E-Mail|| [6478 views] Top|| File under: al-Shabaab
Africa North
Tunisia touts fair treatment of repatriated Guantanamo prisoners
[Maghrebia] Tunisia on Thursday (June 18th) noted "with satisfaction" the decision to close Guantanamo but rejected media reports that 10 Tunisian prisoners should go to European nations rather than face alleged human rights violations in their native county, Tunisia Online reported. In a statement, the Ministry of Justice and Human Rights noted that two Guantanamo detainees repatriated to Tunisia in 2007 had their sentences reduced. They are now "detained under normal conditions and receive regular visits from their families and lawyers", the ministry said.
Posted by: Fred || 06/20/2009 00:00 || Comments || Link || E-Mail|| [6481 views] Top|| File under: al-Qaeda
China-Japan-Koreas
Pentagon's Flournoy to visit China, Japan, S. Korea next week
[Kyodo: Korea] Undersecretary of Defense for Policy Michele Flournoy will travel to China, Japan and South Korea next week for talks on next steps on North Korea"s nuclear and missile threats, a senior Pentagon official said Friday. Flournoy will first visit Beijing on Tuesday and Wednesday for high-level bilateral defense dialogue. She will then proceed to Tokyo on Thursday and to Seoul the following day.
Posted by: Fred || 06/20/2009 00:00 || Comments || Link || E-Mail|| [6481 views] Top|| File under:
Singapore warns of action against N. Korea ship if carrying WMD
[Kyodo: Korea] A Singapore government agency warned Friday it will take appropriate action if a North Korean ship reportedly being pursued by the U.S. Navy in international waters and heading toward Singapore is carrying weapons of mass destruction. ""Singapore takes seriously the non-proliferation of weapons of mass destruction, their means of delivery and related materials,"" a Maritime and Port Authority of Singapore spokesperson said told Kyodo News.
Posted by: Fred || 06/20/2009 00:00 || Comments || Link || E-Mail|| [6481 views] Top|| File under:
Home Front: WoT
Your Rights Online: Man Attacked In Ohio For Providing Iran Proxies
This is a slashdot story they picked up from The Daily KOS. As to whether it's true, your guess is as good as mine.


David Hume writes:

"electronicmaji is reporting on the Daily Kos that the individual known as ProtesterHelp (also to be found on twitter) was attacked in Ohio for providing network security for Twitterers in Iran, setting up private networks to provide secure proxies, calling for media networks to remove the Iranians Twitterers information from their broadcast, and providing counter-intelligence services (including Basiji and Army Locations) within the Twitter community. ProtesterHelp was allegedly attacked by a group of men while walking to class in Ohio. The men, who appeared to ProtesterHelp to be either Iranian or Lebanese, drove up besides him and threw rocks at him while shouting, 'Mousavi Fraud.' ProtesterHelp further reported that his personal information has been leaked, and is currently being spread both online and inside of Iran amongst the government."


Follow the link to go to the slashdot thread; the original item has links to all the original articles on daily kos and twitter etc. I'm typing this on a netbook which isn't very conducive to posting.
Posted by: Javising Floth2627 || 06/20/2009 00:00 || Comments || Link || E-Mail|| [6510 views] Top|| File under:
India-Pakistan
Seeking Truth and Trust in Pakistan
Holbrooke Tries to Convince Refugees That U.S. Is on Their Side

SHAIKH SHAHZAID CAMP, Pakistan -- U.S. envoy Richard C. Holbrooke, red-faced and sweaty, sat on the dirt floor of a stifling tent as Aslam Khan, a 38-year-old laborer, spoke haltingly of his family's panicked flight from a Pakistani army offensive against Taliban forces in their mountain village, three hours north of here.

Holbrooke asked some questions about the Taliban but got few answers. "Are these all your children?" he asked with a smile. Yes, Khan said, he had nine.

"Your daughter is beautiful," Holbrooke continued, nodding toward a young woman who sat quietly at the edge of the family. Her head was covered in a royal-blue scarf that revealed only her stunningly dark eyes.

"That's not my daughter," Khan said abruptly. After an awkward silence, the woman explained that she was a Pakistani police officer. It was unclear whether she was there to protect Holbrooke from the refugees, or to monitor what they told him.


Nice going, Dick. That's just amazing diplomacy, telling a rural Pashtun tribal leader that you'd like to take his daughter out to the back seat of your Hummvee. Yeah yeah, it wasn't his daughter, but if that was his daughter you would have happily dishonored the man and his family. Brilliant, simply brilliant.


Continued on Page 49
Posted by: Steve White || 06/20/2009 15:07 || Comments || Link || E-Mail|| [6482 views] Top|| File under:
Mehsud faces threat from fellow tribesman
DERA ISMAIL KHAN, Pakistan — A new Islamic militia leader has emerged in Pakistan to openly challenge al Qaida-affiliated warlord Baitullah Mehsud for the first time from within his own tribe, marking the start of a bloody confrontation in the wild Waziristan region that could have profound consequences for both Pakistan and the West.

In his first interview with a Western news organization, Qari Zainuddin told McClatchy this week that he'd wipe out Mehsud and rescue Pakistan from a reign of terror that has pushed the nuclear-armed U.S. ally toward collapse. Zainuddin charged that Mehsud, who is the leader of the Pakistani Taliban, had betrayed both his Muslim religion and the Mehsud tribe of his native South Waziristan, which borders Afghanistan.

"To fight our own country is wrong," said Zainuddin, in an interview given in a hideout on the edge of South Waziristan, surrounded by masked Kalashnikov-totting followers. "Islam doesn't give permission to fight against a Muslim country. This is where we differ. What we're seeing these days, these bombings in mosques, in markets, in hospitals; these are not allowed in Islam. We don't agree with them."

But victory will not mean any lessening of efforts to expel Westerners from neighboring Afghanistan, Zainuddin said. He pledged to send his forces into Afghanistan once Mehsud is vanquished.

"The whole Muslim world should come together because all infidels have come together against Islam. Whether it is Iraq, Afghanistan, Palestine, Chechnya, Muslims must protect ourselves," said Zainuddin, who has the title of "Qari" or someone who has memorized the entire Koran. "The problem is that we cannot go to Afghanistan these days because we have had to deal with Baitullah."

Zainuddin, who described himself as "real" Taliban , reportedly has gathered as many as 3,000 armed followers and is being secretly backed by the Pakistan state against Mehsud's, who has a $5 million U.S. bounty on his head as a "key al Qaida facilitator." Osama bin Laden and his deputy, Ayman al Zawahiri, are thought likely to be hiding in the South Waziristan region controlled by the Mehsud tribe.

A cult of throat-slitting and suicide bombing marks Mehsud's grim rule. His group has staged spectacular terrorist attacks across Pakistan and has an extremist network that spans the tribal borderland that runs along the Afghan border and reaches deep into the country. On Saturday, Mehsud's commanders claimed responsibility for last week's devastating bombing of a luxury hotel in the north west city of Peshawar and the assassination of a prominent anti-Taliban cleric in the eastern city of Lahore.

Many believe that Mehsud can be defeated only by a member of his own clan. Zainuddin is a Mehsud and also he used to be part of Mehsud's network, giving him an intimate knowledge of its working and its members, a knowledge that the Pakistan army lacks.

Around a dozen Mehsud tribal chiefs, in separate meetings, told McClatchy that they supported Zainuddin but were afraid to speak publicly. Their fears were compounded by a deep suspicion of the Pakistani state and especially the army, which has made clandestine deals with Mehsud in the past.

"Not since the time of Alexander the Great have the Mehsud people suffered such slavery," said one tribal chief who asked not to be identified to protect himself. "We want to stand with Zainuddin but we don't trust the government. Three times in the past, they have made deals with Baitullah Mehsud. Generals have gone and eaten dinner with him. We are scared that the generals will make up with him again."

Zainuddin's private militia includes relatives of Mehsud's victims as well of some of Mehsud's own men who, Zainuddin said, are deserting. A powerful armed faction, known as the Turkistan group, which lives on the edge of South Waziristan around the town of Jandola, has already backed Zainuddin and currently provides much of his muscle, according to local tribesmen.
Posted by: Steve White || 06/20/2009 14:03 || Comments || Link || E-Mail|| [6477 views] Top|| File under:
Pakistan: Refugees may return home despite bomb attacks
[ADN Kronos] The Pakistani government flagged the possibility of allowing refugees to return to their homes in the volatile northwest while fighter jets bombed at least three Taliban militant camps along the Afghan border on Friday. Senior officials said jet fighters flattened training facilities in the South Waziristan tribal region killing or injuring several people.

Meanwhile the death toll from a suspected US missile strike in the area on Thursday has risen to 13, according to media reports.

The Taliban also reportedly opened fire on troops elsewhere in the mountainous area, starting an exchange of fire that was still going on hours later, officials said.

The operation in South Waziristan is seen as a potential turning point in the fight against militancy in Pakistan. It could also help curb Taliban attacks on Western forces in Afghanistan.

The rugged northwest area is the stronghold of Pakistan Taliban chief Baitullah Mehsud, who the government has vowed to eliminate.

Friday's bombing runs were launched in response to reports of dozens of militants in the South Waziristan's Zor Sorvakai, Madijan and Katkai areas, widely considered Mehsud strongholds.

On Thursday up to three suspected US drone aircraft are reported to have dropped four missiles on a training school for Islamist extremists in the lawless South Waziristan tribal zone near the Afghan border.

The rugged northwest area is the stronghold of Pakistan Taliban chief Baitullah Mehsud.

Despite the violence in South Waziristan, the Pakistani government says refugees from the troubled Swat region would be able to begin returning home on Saturday.

Pakistani defence minister, Chaudry Ahmed Mukhtar, said the government's military operation in the Swat Valley had almost ended and those who had been displaced due to the fighting would be able to start returning to their homes on Saturday.

UNHCR says there are two million displaced people as a result of the Pakistani government's offensive against the Taliban in Swat.
Posted by: Fred || 06/20/2009 00:00 || Comments || Link || E-Mail|| [6482 views] Top|| File under: Govt of Pakistan
Pakistan: Minister claims Afghanistan used as base for attacks
[ADN Kronos] Pakistan's interior minister Rehman Malik said that neighbouring Afghanistan was being used as a base to support militancy in Pakistan and stir unrest. "Afghanistan should stop the use of its soil against Pakistan. Supply of arms and ammunition across the border must be halted," said Malik on Thursday during an interview with local TV.


Every once in a while these goobers say something so astoundingly hypocritical it takes the very breath away...


The minister said peace and stability in Afghanistan was in the interest of Pakistan and it would lead to peace in the region. He termed the fight against terrorism in Pakistan a war of the whole world and said the international community should cooperate in the war, otherwise the menace could affect the whole world. "The world must realise that we are fighting against a common enemy."


Maybe we should send troops, huh?

"No, just cash. And not the small bills, either. The wad of small bills ruins the drape of my suits."

Pakistan's security forces have, for over seven weeks, been engaged in a fierce military campaign against the Taliban and other Islamist insurgents in areas neighbouring Afghanistan such as the North West Frontier Province.
Posted by: Fred || 06/20/2009 00:00 || Comments || Link || E-Mail|| [6486 views] Top|| File under: Govt of Pakistan
Sharif opposes fresh anti-militant fronts
[Iran Press TV Latest] Pakistan's former prime minister Nawaz Sharif has opposed a planned fresh military offensive against militant strongholds in North Waziristan.


But then, we know which side he's on...


Addressing his party members on Friday, the leaders of the Pakistan Muslim League-Nawaz (PML-N) insisted that opening any new fronts against the Taliban-linked terrorists requires political consultation. "Government should take all sections of society including political forces, religious scholars and media on board prior to opening new fronts," Press TV's correspondent in Pakistan quoted Sharif as saying.


They don't want to go attacking Talibs that haven't yet gone rogue...


The two-time premier said that the government first needed to diagnose the roots of terrorism and extremism in the country before thinking of a solution.


Ask any muezzin...


"Extremism can't be eradicated until people are given peace of mind that can be achieved only by resolving their burning issues," he said.


On the other hand, killing guys with turbans is a good start...


"Government needs to address the root causes of major problems and crisis confronting the people and forcing them to adopt extremist methods."


... but every time somebody sez "secular state" everybody in sight comes down with the vapors...


The remarks comes two days after Islamabad announced a decision to launch a military operation against notorious warlord Baitullah Mehsud in the country's troubled northwest Wazirstan region. Mehsud's Tehrik-e-Taliban has been behind dozens of terror attacks and bombings against civilians and security forces across Pakistan, claiming scores of lives. The army is already engaged in fighting against militants in violence-stricken Swat valley, also in the northwest, and claims to have killed more than 1,500 pro-Taliban fighters since it launched its operations on April 26.


But there are several other groups of "Taliban" who haven't gone rogue yet, so now they have to pick their targets carefully...




This article starring:
BAITULLAH MEHSUD
TTP
Posted by: Fred || 06/20/2009 00:00 || Comments || Link || E-Mail|| [6470 views] Top|| File under: Govt of Pakistan
JI never backed armed struggle: Liaquat Baloch
[The News (Pak)] Central Secretary General of the Jamaat-e-Islami Liaqat Baloch on Thursday called for an immediate end to the ongoing military operation in Malakand and parts of the tribal belt with stress on resolution of the issues through peaceful means.


Except that they've tried that before and the Talibs are incapable of keeping to their agreements, no matter how shamefully the government surrenders to them...


"As long as the military operation is prolonged, things would get complicated. The best way for the government is that it should accept its mistakes and start taking decisions in the right direction.


'Nother words, the government should surrender some more...


"The operation should be immediately wrapped up and parliament should be allowed to play a responsible role.


Thought everybody was on board with the need to bring the turbans under control? Everybody but JI and Nawaz and Sami and Fazl and a few others...


"The resolution adopted by the joint session of parliament should be implemented to overcome the dreadful situation," Baloch said, while addressing a news conference here. The JI leader said the government should also restore the confidence of the people and allow the national political forces to play their role to calm down the situation. He said the political and religious forces should join hands.


... and let the dead past moulder...




This article starring:
LIAQAT BALOCH
Jamaat-e-Islami
Posted by: Fred || 06/20/2009 00:00 || Comments || Link || E-Mail|| [6481 views] Top|| File under: Jamaat-e-Islami
Taliban govt in Afghanistan was un-Islamic: Darul Uloom Deoband
The Taliban government in Afghanistan was un-Islamic and the Taliban are not affiliated with the Darul Uloom Deoband, a private TV channel quoted Darul Uloom Deoband Rector Maulvi Salim Qasmi on Friday.


It only looked like they were...


According to the channel, the grandson of Maulvi Mohammad Qasim Nanotawi told British radio that the Taliban had less knowledge and more ignorance. "They [Taliban] have no affiliation with the Deoband school." He said that blowing up barbershops, educational institutions and shrines was un-Islamic. To a question about Maulana Fazlur Rehman, chief of his own faction of Jamiat Ulema-e-Islam, Qasmi said, "Maulana is more a politician than a scholar."


No! Reeeeally?




This article starring:
MAULANA FAZLUR REHMAN
Jamiat Ulema-e-Islam
Maulvi Mohammad Qasim Nanotawi
MAULVI SALIM QASMI
Darul Uloom Deoband
Posted by: || 06/20/2009 00:00 || Comments || Link || E-Mail|| [6477 views] Top|| File under: Taliban
Iraq
U.S. preps Iraqi police to battle against insurgents
As U.S. forces prepare to leave Iraq's cities, soldiers south of Baghdad are focused on training Iraqi police, rather than the Iraqi army, to take over security.

Maj. Erik Krivda, operations officer for the 172nd Infantry Brigade, said this week that, with the Iraqi army already well-trained and changing its focus to external threats, police training has become the primary mission for his forces. "Our first focus is the police, then the border agencies and lastly the Iraqi army," he said in an interview at Forward Operating Base Kalsu, where the brigade headquarters is based in Babil province.
Posted by: ed || 06/20/2009 00:00 || Comments || Link || E-Mail|| [6477 views] Top|| File under:
Israel-Palestine-Jordan
Fatah deadlock continues
The anti-Israeli spin in this article deserves fisking, but the inside dirt makes it Rantburg-worthy.


Despite efforts to put a good face on the latest meeting in Amman of Fatah's Executive Committee, the movement's highest decision-making body, the rift between Fatah leader and Palestinian Authority (PA) President Mahmoud Abbas and Abbas's opponents remains unresolved. The two camps are deeply divided over the largely moribund political process with Israel, relations with Hamas as well as political and organisational reforms within Fatah. And the two camps continue to be divided over the convening of the movement's long overdue Sixth Congress. Fatah's last congress was held in Algiers in 1989.

This week, Fatah's Executive Committee made a fresh effort to restore unity to the mainstream Palestine Liberation Organisation faction and overcome differences hindering the convening of the pivotal congress that is supposed to see the election of a new Fatah leadership. However, instead of seeing harmony prevail over discord, the meeting witnessed a sharp exchange of words between Abbas and Mohamed Jihad, an influential member of the committee and key opponent of the PA's modus vivendi with Israel. The heated acrimony led to the suspension of the meeting, leaving the main contentious problems unresolved.

Some Fatah leaders, like Abbas Zaki and Nabil Shaath, sought to give a positive glow to the Amman meeting, claiming the movement's top leaders had reached a general understanding concerning the time and location of the Sixth Congress. Zaki said Executive Committee members unanimously agreed to hold the congress either in the West Bank (Bethlehem) or in the Gaza Strip on 4 August -- the latter in case Fatah and Hamas reconcile by then. The proposed date coincides with Yasser Arafat's birthday. However, Zaki's remarks to the press left numerous ifs and buts unanswered, such as who could guarantee that Israel would allow non-conformist Fatah leaders like Farouk Kadoumi and Mohamed Jihad to enter the West Bank, and what would happen if Fatah and Hamas didn't reach an agreement by then?

More to the point, Jihad denied during a television interview that there was concrete agreement on the main contentious issues, calling Zaki's claims that an understanding was reached a "false rumour". Jihad had repeatedly confronted Abbas with these and other questions. Abbas reportedly undertook to get Israel to allow "opposition leaders" within Fatah to enter the West Bank and participate in the conference undisturbed, saying he personally would guarantee their safety and security.

However, Jihad scolded Abbas, saying, "How could you trust these murderers, who murdered Yasser Arafat and Abu Ali Mustafa [former Popular Front for the Liberation of Palestine leader]. We don't trust them. Besides, what sort of conference is that which would be held under the canopy of the Israeli occupation? Have we lost our ability to think rationally? Have we lost our dignity?" These words, however, failed to have any bearing on Abbas who insisted that the congress be held in "the homeland", saying, "either the conference is held [there], or not at all."

Eventually, sharp differences prevailed, and the three-day meeting in Amman ended -- or more correctly was terminated -- without issuing a formal statement, apart from remarks to the press made by Zaki and Shaath. Fatah spokespersons have been describing internal differences within the movement as "personal in nature". However, it is clear that the main contention between Abbas and the opposition, which is mostly based abroad and led by the likes of Kadoumi, has more to do with PA strategy to end the Israeli occupation than with procedural matters pertaining to the time and location of the repeatedly postponed congress.

Abbas believes the only way to save "what can be saved" is open-ended peace talks with Israel under the US, European and Arab umbrella. This approach, Abbas says privately, requires the cessation of all forms of Palestinian resistance to the Israeli occupation. Indeed, Abbas has been successfully turning this approach into facts on the ground, as PA security forces, which operate in close coordination with Israel, effectively dissolved Fatah's guerrilla group, known as the Al-Aqsa Martyrs' Brigades, all over the West Bank. Moreover, the US-trained PA security forces have been hounding and killing Hamas resistance activists, as happened recently in Qalqilya in the northern West Bank. These draconian measures are taking place as the PA security apparatus continues to arrest and torture hundreds of Hamas supporters and sympathisers in the hope that Israel will cede more control in the West Bank to the PA.

This week, PA security personnel tortured to death Haitham Amr, a 28-year-old Hamas supporter from the Hebron surroundings. Amr is the fourth Hamas supporter to die of torture in PA custody. Normally, the PA resorts to covering up such deaths by concocting mendacious narratives of the circumstances surrounding the death of such victims. Kadoumi and his allies, however, are convinced that no matter how much the PA and Fatah cheapen themselves before Israel, and how subserviently they behave vis-à-vis the Israeli army, Israel will still treat them with contempt and refuse to give them any concession of substance in return. Indeed, the rejectionist speech by Israeli Prime Minister Binyamin Netanyahu on Sunday seemed to vindicate the views of Kadoumi and his allies while weakening the stature of Abbas.

This particular factor, namely Israeli intransigence and adamant refusals to come to terms with fundamental Palestinian rights pertaining to such central issues as Jerusalem, the refugees and Jewish colonies, is frustrating and embarrassing the Ramallah-based Palestinian leadership that put all its bets on the peace process with Israel. Some believe this is why Abbas is insisting on holding the Sixth Congress in the occupied territories, knowing that Israel will block entry to outside oppositional forces, for convening Fatah's full congress under the present political circumstances would call into question his political survival.

Moreover, Abbas has fears that Marwan Barghouti -- the popular but imprisoned Fatah figure -- may be elected the movement's leader if the present "frustrating circumstances" pertaining to the paralysis of the peace process with Israel and the rift with Hamas continue. With progress in sight on neither front, Abbas's political woes appear set to only grow.
Posted by: ryuge || 06/20/2009 06:36 || Comments || Link || E-Mail|| [6479 views] Top|| File under:
Mubarak says time is right for Arab-Israeli peace
[Al Arabiya Latest] President Barack Obama's "reassertion" of U.S. leadership in the Middle East offers a rare opportunity to get peace between Israel and the Palestinians, Egyptian President Hosni Mubarak said.

He said if Israel took "serious steps" toward peace with the Palestinians, the Arab world would do the same.

In an editorial in The Wall Street Journal on Friday, Mubarak said Obama was willing to take a lead in achieving peace and the Arab world would reciprocate. "A historic settlement is within reach, one that would give the Palestinians their state and freedom from occupation while granting Israel recognition and security to live in peace," wrote Mubarak.
Posted by: Fred || 06/20/2009 00:00 || Comments || Link || E-Mail|| [6479 views] Top|| File under:
Red Cross Thingy to Hamas: Let us visit Schalit
[Jerusalem Post Middle East] Through its contacts with Hamas, The International Committee of the Red Cross Thingy is attempting to establish "regular and unconditional" family contact for captive IDF soldier St.-Sgt. Gilad Schalit.

Since his abduction just outside the Gaza Strip in June 2006, the ICRCT has tried to deliver messages to Schalit from his family, but these efforts have not succeeded, Yael Segev-Eytan, spokeswoman for the ICRCT in Israel, told The Jerusalem Post on Thursday.

"It is Hamas's legal obligation under international humanitarian law to allow him regular contact with his family," she said. "We will use every means at our disposal to get in contact with [Schalit], but it is ultimately up to [Hamas] to implement the law and open the door for us to free Gilad."

All requests for contact and information on the status of the captive tank gunner have been refused by Hamas. The ICRCT has been in contact with Hamas officials located in both Gaza and Damascus.

On Tuesday, former US president Jimmy Carter gave Hamas Prime Minister Ismail Haniyeh a letter from Schalit's parents to be passed along to him. Carter successfully arranged for the delivery of a letter from Schalit to his parents in June 2008.

While it would be a positive step for a letter to reach Schalit, 22, there was no way of knowing whether he received Tuesday's letter, Segev-Eytan said. The ICRCT hopes to gain regular access to Schalit, to assess his physical and psychological health.

"Hamas stated right after his capture that Gilad has been treated humanly," she said. "But we cannot confirm that unless we see it with our own eyes."
Posted by: Fred || 06/20/2009 00:00 || Comments || Link || E-Mail|| [6484 views] Top|| File under: Hamas
EU document scraps Quartet demands
In what is perceived in Jerusalem as a mistaken effort to give Hamas room to maneuver, the EU's 27 foreign ministers, in a statement issued Monday, did not call, as in the past, for Hamas to forswear terrorism, recognize Israel or accept previous PLO agreements with Israel.

Government sources in Jerusalem said France led the efforts to keep what has become known as the Quartet's three conditions on Hamas from being included in the European Council's conclusions on the Middle East peace process.


Because we all know that holding the Paleos to conditions is a lost cause ...

Instead, the statement said the foreign ministers expressed "continued encouragement for inter-Palestinian reconciliation behind [Palestinian Authority] President Mahmoud Abbas and support for the mediation efforts by Egypt and the Arab League."

The foreign ministers called "on all Palestinians to find common ground, based on nonviolence, in order to facilitate reconstruction in Gaza and the organization of elections."

The move to keep the three conditions out of the resolutions comes amid mounting concern in Jerusalem that Europe is slowly moving away from the three conditions on Hamas, which have been adopted both by the Quartet and the UN Security Council.


Because the Euros wouldn't necessarily mind doing business with Hamas ...

"Damascus is so pretty this time of year. And Meshaal is so civilized, unlike those dreadful Israeli barbarians. Really knows his tea."

According to diplomatic sources, the French were trying to give Hamas "a way out," and felt that if the conditions were not always mentioned every statement, it might give the Islamist organization a chance to soften its positions and perhaps give a boost to Egyptian-brokered talks between Fatah and Hamas.

The European foreign ministers issued another statement regarding Israel on Tuesday, this one following the EU Association meeting the day before with Foreign Minister Avigdor Lieberman, in which they essentially said the decision from last year to upgrade ties with Israel would remain in place, but that no steps toward implementing it would be taken at this point.

In December, the EU's foreign ministers approved a significant upgrade in the union's relationship with Israel, including a political upgrade that would include ad hoc summit meetings between Israel's prime minister and all EU heads of government, something that has never taken place before. It also called for Israel's foreign minister to meet with all 27 EU foreign ministers three times a year, the inclusion of Israel in EU peacekeeping forces and for an EU commitment to help Israel better integrate into UN agencies. The upgrade would also enable Israeli participation in a wide variety of EU programs that are currently closed to it.

But, as one senior European diplomatic official said on Tuesday, the upgrade remained in the "in-box," and would not move forward until the EU was satisfied with Israeli progress on the peace process - something not currently the case.

The upgrade was essentially frozen during Operation Cast Lead, and has stayed in that state ever since.

Nevertheless, one senior Israeli diplomatic official noted that the EU foreign ministers did not decide to scrap the upgrade decision, as was being advocated by Belgium and Luxembourg, but rather to drag their feet in its implementation. The Arab countries have for months been lobbying against the upgrade.

"Despite efforts of some countries to cancel what was already agreed upon, their efforts did not succeed," the official said. "Europe repeated its commitment to the upgrade, and we will continue to work toward implementing it, hopefully in the near future."
Posted by: Steve White || 06/20/2009 00:00 || Comments || Link || E-Mail|| [6485 views] Top|| File under:
Blair: ME peace possible 'within a year'
An Israeli-Palestinian peace agreement could be reached "within the year," but only if all sides agree to peaceful negotiations, Quartet Middle East envoy Tony Blair said in an interview to be broadcast Friday.


And there's the rub, Tony ...

The former British prime minister said there was a "great sense of hope and expectation" in the Middle East after US President Barack Obama's recent outreach speech to the Islamic world delivered in Cairo. "If President Obama gets the right partner, on the Israeli side but also on the Palestinian side, his determination to do this I have no doubt about at all," he told interviewer David Frost.

"I have no doubt at all of his sincerity or his determination," he said on Frost Over The World, on Al Jazeera's English-language channel. "So if everyone would commit themselves to a peaceful political negotiation to a two-state solution, you could have this deal within the year. But people have got to be prepared to commit to it."

"I think the Obama speech was really a huge event... I think this was a very big moment, a vital moment, for the region and for the wider world," Blair continued." I think there is a great sense of hope and expectation."

"The important thing is to understand that President Obama doesn't need cheerleaders, he needs partners," he stressed. "He needs people who are going to help him achieve what he wants."

Blair said Sunday's speech by Prime Minister Binyamin Netanyahu, in which he endorsed a demilitarized Palestinian state, was a "step forward," but said he recognized the criticism. "From the outside they're going to be skeptical, some cynical, some worried: 'Well what does this really mean?' and 'Are we going to be able to make progress on a basis that is acceptable to the Palestinian people?'," he said.

"And that's obviously still to be decided.

"So my view is, yes in that sense it is a step forward and now we've got to wait and see what actually happens."
Posted by: Steve White || 06/20/2009 00:00 || Comments || Link || E-Mail|| [6484 views] Top|| File under:
Syria-Lebanon-Iran
Iraqis back Iranian protesters' call for change
Reading this gives me more hope for Iraq.

BAGHDAD (AFP) — In a bazaar in Baghdad's predominantly Shiite district of Kadhimiyah, one tailor bluntly expresses hope that the turmoil now besetting Iran will lead Iraq's neighbour to stop interfering in his country.

"Iran constantly meddles in our affairs; I hope that change means they will stop intervening," 43-year-old Salah Aziz told AFP.

Like many Iraqi Shiites, Aziz backs the Iranian protesters who have turned out onto the streets in massive demonstrations over the past week to contest the re-election of President Mahmoud Ahmadinejad. His views mirror the distrust many here have for Tehran, even as the two countries with strong Shiite majorities have strengthened ties in recent years, nearly three decades after the start of a war that left a million dead.

Those improved relations, sparked by a number of Iraqi Shiite political leaders who lived in Iranian exile during the dictatorship of Saddam Hussein, have given Tehran greater sway with Baghdad.

"Iranians have reason to protest," Aziz said, sipping coffee with friends during a break from work. "But I think Ahmadinejad will stay in power. He has the support of (Iranian supreme leader Ayatollah Ali) Khamenei."

Nearby, mobile telephone seller Qais Zahar criticised Iranian political leaders, and particularly Khamenei, for imposing their vision of society on ordinary citizens. "Religious leaders should not intervene in politics and in people's day-to-day lives," the 27-year-old said. "I support the protesters. If the regime fell, that would be a good thing for Iran, and for Iraq."

Though the two countries have Shiite majorities, religion's place in society is viewed in wildly different ways. In Iran, power resides with the clerics while, in Iraq religious leaders only provide counsel to politicians and generally do not participate in politics.

It is a difference best illustrated by the differing roles taken on by Khamenei and Grand Ayatollah Ali Sistani, Iraqi Shiites' spiritual guide. While Khamenei is deeply involved in the day-to-day running of Iran and is the ultimate political arbitor, Sistani lives a cloistered life that is focused on religious matters.

In the shrine city of Najaf, south of Baghdad, there is a large population of Iranian residents and tourists from the Islamic republic, and Iraqi Mohannad Hassan also hopes for change. "I think if Ahmadinejad wins this struggle, it would have a negative effect on Iraq, because Iranian intervention would continue," the 24-year-old said.

Ali Saleh, a civil servant there, echoed those views, saying that "if Iran's leaders focused on their own problems, they would not get involved in other countries and would end their interference."

In Iraq's other holy city of Karbala, a police officer who declined to give his name for fear of being reprimanded, also spoke of his hope of an end to Iran's influence on Iraq. "We don't interfere in Iranian affairs. We expect the same from them," he said.

However, support for reform in Iran is not universal. Sheikh Abbas al-Daobul, an imam in Karbala, spoke of his concern that any change in Tehran could have a negative impact on Iran. "Ahmadinejad in power is better than any other regime when it comes to its relations with Iraq," he said.

But for many Iraqis, who have only recently witnessed the emergence of democracy at home, their neighbours also should have the right to be "free".

"Here, we are free," said Aziz in Baghdad. "Freedom to vote, to speak, to criticise. When I cast my ballot, it is taken into account. Why should Iranians not have this?"
Posted by: Steve White || 06/20/2009 13:51 || Comments || Link || E-Mail|| [6465 views] Top|| File under:
Obama Erases Pro-Democracy Money for Iran
Even as Ayatollah Khamenei blasted the United States for fomenting unrest in a defiant Friday prayer address in Tehran, President Obama has kept silent, focusing instead on domestic policy.

Newsmax has learned that the Obama administration also has zeroed out funding for pro-democracy programs inside Iran from the State Department budget for fiscal 2010, just as protests in Iran are ramping up.

Funding for pro-democracy programs began in 2004, when Congress earmarked $1.5 million of the State Department budget for "educational, humanitarian, and non-governmental organizations and individuals inside Iran to support the advancement of democracy and human rights in Iran." The funding ramped up dramatically two years later, when Secretary of State Condoleezza Rice requested $75 million for pro-democracy programs. More than half of the $66.1 million Congress finally appropriated went to expand U.S. government-funded Persian language broadcasting services at Voice of America and Radio Free Europe/Radio Liberty.

But no money has been earmarked for such programs in the administration's fiscal 2010 foreign operations budget request. Congressional sources told Newsmax they doubted that a Democrat-controlled Congress would add it when the budget comes before a committee next week.

Controversy has surrounded the programs from the start, with pro-regime lobbying groups, such as the National Iranian-American Council urging the State Department to cancel the funding.

And although Bush administration officials told pro-democracy activists they wanted to fund projects inside Iran (as called for in the original legislative language), State Department desk officers intervened to block funding for any projects other than cultural exchanges and "think tanks and studies," insiders told Newsmax.

One key opponent of the funding, who weighed in at meetings to block specific grant requests aimed at helping pro-democracy groups inside Iran, was Suzanne Maloney, who is now at the Brookings Institution. Speaking at a Washington forum that the National Iranian-American Council sponsored Wednesday, Maloney applauded President Obama's do-nothing policy. "The best thing we can do for Iranian democracy is sit back and let Iranians fight it out for themselves," she said, echoing the president's own words from a brief press statement the day before.


What a weasel. Wonder if her post-government job at the Brookings Institute is Iranian-funded?

Program supporters say the efforts of people such as Maloney inside the State Department to blunt the original intent have made the funding virtually meaningless.

"The State Department never did a lot with all the funding we gave them, so I'm not sure that zeroing it out is a huge loss," an aide to a key congressional supporter of the funding told Newsmax.


That sounds true. Just another example of how the State Department has its agenda no matter what the White House says.

"Of the total $67 million that was appropriated, $42.7 million has been obligated, and $20.8 disbursed," according to a just-released report from the Congressional Research Service.

Kenneth Katzman, the analyst who wrote the research service's Iran report, told Newsmax that the programs "suffered from finding few participants" inside Iran who were willing to be seen as taking U.S. government money. These programs reached a limited number of people in Iran and that would indicate that their effectiveness was limited."

When reporters asked White House spokesman Robert Gibbs on Thursday about the president's "hands-off approach," Gibbs said there was "no debate in the White House" over how to address the events in Iran. "Everybody is on the same page. There's no difference of opinion. I think the only thing I might take — the only thing I would take — some exception to is the notion that the president has been hands-off."

The next question from the press was about Father's Day.

Earlier, the White House and the State Department dismissed Iranian government claims that it was interfering in the election.

Secretary of State Hillary Clinton reinforced the administration's "hands-off" policy in a statement to reporters on Wednesday. "It is for the Iranians to determine how they resolve this internal protest concerning the outcome of the recent election," she said.


They won't believe you. You might as well get on the side of the people ...

At the same time, Clinton defended the phone call by a 27-year old State Department staffer to the CEO of Twitter, urging him to delay scheduled maintenance work to ensure that the social networking service remained available for use by Iranians without interruption.
Posted by: Steve White || 06/20/2009 13:47 || Comments || Link || E-Mail|| [6502 views] Top|| File under:
Key points from Khamenei address
Key points from the Friday prayers address by Iranian Supreme Leader Ayatollah Ali Khamenei:
___

Dismisses charges of voting rigging in the June 12 presidential election and sides with President Mahmoud Ahmadinejad, who official results showed was the landslide winner. This effectively closes the door on chances for a recount or new election. Khamenei says that the ruling establishment will still examine the claims of fraud.
___

Warns supporters of opposition leader Mir Hossein Mousavi to end their street protests and holds them responsible for chaos and consequences if they don't. This suggests harsher crackdowns by authorities.
___

Insists that Mousavi and other candidates in the race are loyal to Iran's Islamic system and do not seek its overthrow. Mousavi, a former prime minister, has never called for a fight to dismantle the ruling structure, but he has openly defied Khamenei by staging street marches.
___

Blames foreign media and Western countries — specifically naming Britiain and the U.S. — of trying to create political rifts and encourage chaos in Iran. Iranian leaders often blame foreign "enemies" for plots against the country, but Khamenei's comments suggest Iran could remain cool to expanding dialogue with the West and the offer of opening talks with Washington.
Posted by: ed || 06/20/2009 00:00 || Comments || Link || E-Mail|| [6477 views] Top|| File under:
Iran's leader: End protests or risk 'bloodshed'
Iran's supreme leader sought Friday to end the deepening crisis over disputed elections with one decisive speech — declaring the vote will almost certainly stand and sternly warning opposition leaders to end street protests or be held responsible for any "bloodshed and chaos" to come.


Long article w/ lots of details.
Posted by: ed || 06/20/2009 00:00 || Comments || Link || E-Mail|| [6479 views] Top|| File under:
Fearless Leader labels unrest as enemy meddling
[Al Arabiya Latest] Iran's Supreme Leader Ayatollah Ali Khamenei dismissed the country's worst unrest in decades as "enemy" interference and warned that protests and riots would not be tolerated in his first speech Friday since the disputed elections that saw Mahmoud Ahmadinejad win a second four-year term.

After a week of protests, Khamenei denied accusations that the elections were rigged and labelled Ahmadinejad the "absolute" winner of 24.5 million out of 40 million votes and said the 11 million-vote margin shows the result was accurate.

Tens of thousands of people gathered at Tehran University where Khamenei warned that "street protests are not acceptable" and urged those who want to pursue complaints to do so from within the system. "It would be wrong to think that turning out on the street would be a way to force officials to accept your demands," he warned, adding protests "challenge democracy," in light of the worst mass protests in the Islamic Republic since the 1979 revolution.

Khamenei accused "agents" of the West and Zionism of operating inside Iran and said they were the ones who started the riots in which cars were burned and property damaged as well as killing eight people.

Hours after Khamenei's speech, the United Kingdom summoned its Iranian ambassador to complain about the speech in which the leader labeled Britain "the most evil" of Iran's enemies and European Union leaders called on the republic to allow peaceful protests.

Zionist meddling


" The Zionist controlled media is trying to show you that there is a fight between those who support the state and those who do not support the state "

Ayatollah Ali Khamenei
The crowd chanted "Death to Israel" and "Death to America" as the leader accused Western and Zionist governements of sowing discord and using their media to make the elections look like a national failure. "The Zionist controlled media is trying to show you that there is a fight between those who support the state and those who do not support the state," Khamenei told the crowd.

"All the candidates support the state," the leader said, despite the fact there was no sign of reformist candidates Mir Hossien Mousavi or Mehdi Karroubi or former premier Mohammad Khatami. The only candidate present was Ahmedinejad's conservative rival Mohsen Rezai.

The leader also addressed Ahmadinejad's' recent scathing remarks of former president and current chairman of the Assembly of Experts, Hashemi Rafsanjani, and said he has not been accused of financial corruption, a reference to the incumbent's accusations during electoral debates that Rafsanjani was involved in corruption and fraud.

With regards to U.S. criticism of the heavy-handed police tactics being used on protestors, Khamenei sarcastically noted Iran did not need human rights advice from those are not even concerned about human rights.
Posted by: Fred || 06/20/2009 00:00 || Comments || Link || E-Mail|| [6485 views] Top|| File under: Govt of Iran
UK calls for Iran envoy over leader's comments
[Al Arabiya Latest] Britain summoned Iran's ambassador Friday as Western powers continued to condemn Tehran leadership over the handling of election results following a major speech by Supreme Leader Ayatollah Ali Khamenei.

Iran's ambassador to London was summoned to the Foreign Office, a British spokesman said, in a new sign of the diplomatic strains caused by the disputed election which Iranian authorities say returned Mahmoud Ahmadinejad to a second term as president.



" Today, top diplomats of several Western countries who talked to us so far within diplomatic formalities are showing their real face and most of all, the British government "

Supreme Leader Ayatollah Ali Khamenei
The Foreign Office spokesman did not say why the ambassador, Rasoul Movahedian, was summoned, but the action came after Iran's supreme leader Ayatollah Ali Khamenei singled out Britain for criticism in a speech.

"Today, top diplomats of several Western countries who talked to us so far within diplomatic formalities are showing their real face and most of all, the British government," Khamenei said in a speech in Tehran.

On Tuesday the Iranian government summoned the British and Czech ambassadors to protest against the British and EU reactions to deadly post-election unrest in Tehran.

British Prime Minister Gordon Brown said his government would carry on criticizing Iran and that "the whole world is watching" the events in Tehran.
Posted by: Fred || 06/20/2009 00:00 || Comments || Link || E-Mail|| [6486 views] Top|| File under: Govt of Iran
Syria: Damascus vows to work with nuclear watchdog
[ADN Kronos] A Syrian government representative on Friday reiterated that the site bombed by Israel in 2007 is not a nuclear facility and said Damascus would cooperate with the UN nuclear watchdog, the International Atomic Energy Agency.

"Al-Kiber military facility that was attacked by Israel back in 2007 is by no means used in nuclear activities," said Syria's representative at the IAEA, Ibrahim Othman during a media conference.

Othman, however, said that Israel should undergo an IAEA investigation to ensure the region was free of nuclear weapons.

Israel neither acknowledges nor denies having nuclear weapons. However it is believed that Israel's nuclear arsenal contains between 80 and 200 weapons.

According to Othman, the Syrian Research Centre's nuclear plant is not capable of enriching uranium as it only has a capability of 30 kilowatts. He also said the plant is used for neutron activation and other research that are not related to nuclear energy.

In line with Syria's 2006 agreement with the IAEA, the plant was being supervised by the agency, Othman added.

Syria has reaffirmed several times that the plant bombed by Israel at al-Kibar in the country's eastern desert was a traditional plant, and denied that it was a nuclear facility under construction.

Last year, the IAEA said a "significant" number of particles of man-made uranium had been found at the facility. It also said it had found more man-made uranium at the site and Syria would need to explain how it got there.

An Israeli intelligence operation penetrated the suspected Syrian nuclear programme, which photographs appearing to show it had been undertaken with North Korean assistance delivered by sea.
Posted by: Fred || 06/20/2009 00:00 || Comments || Link || E-Mail|| [6483 views] Top|| File under: Govt of Syria
Iran elites call for end to post-election violence
[Iran Press TV Latest] Fifty-seven Iranian elites and lawyers have signed a letter calling for an end to the violence and use of force against post-election protesters.

The petitioners cite a number of acts of violence, which they say have been perpetrated against the protesters, including "firing at defenseless people and killing a number of them, widespread arrests of young people without notifying their relatives, violating universities premises and attacking students, illegal entries into private residences, destruction of public property, interventions by unknown and un-uniformed forces under the pretext of restoring order and the imposition of widespread and unjustifiable restrictions on telecommunications services."

The petitioners, among whom are a number of clerics, are mainly academics from the prestigious Tehran, Shahid Beheshti and the Allameh Tabataba'i Universities, as well as a number of attorneys-at-law, express their sympathies with the families of those killed and call on the bodies "empowered by the constitution to safeguard the citizens' rights and liberties to process the public's demands in a peaceful way."

"The blocking of legal channels for the enforcement and the restoration of the rights of the people is not the way to solve the problems. The justice-seeking cries of the people must be heard and their rightful demands obeyed," they said.

Iranians went to the polls on June 12, in unprecedented numbers to elect a new president. However, when the results were announced the next day, giving almost a 2-to-1 lead to the incumbent president Mahmoud Ahmadinejad over the runner-up Mir-Hossein Mousavi, he and many of his supporters rejected the Interior Ministry figures as a "charade", and took to the streets in rallies to register their dissatisfaction and demand for annulment of the election.

Although Mousavi has called on his followers to remain peaceful and avoid provocations, violence has erupted in several places resulting in a number of casualties.

Mousavi and the other two losing candidates have reported more than 600 "irregularities" to the supervisory body, the Guardian Council, and the council has convened a meeting scheduled for Saturday to discuss the complaints with them.
Posted by: Fred || 06/20/2009 00:00 || Comments || Link || E-Mail|| [6480 views] Top|| File under: Govt of Iran
Defeated Karroubi calls for election re-run
[Iran Press TV Latest] Defeated presidential candidate Mehdi Karroubi seconds Mir-Hossein Mousavi's calls on Iran's Guardian Council to nullify the June 12 election and called for a re-run.

"We expect that you [the Guardian Council] accept the will of the nation by nullifying the election and holding a re-run," Karroubi, the leader of the National Confidence Party (Hezb-e Etemad-e Melli), said in an open letter to the council on Friday.

The letter was posted on his party's website and is expected to be circulated in his newspaper's Saturday edition.

Opposition rallies have been held on a daily basis in Iran, since the announcement of presidential election results last Friday, in which incumbent Mahmoud Ahmadinejad was re-elected with almost two thirds of votes.

His main rival, Mousavi, rejected the result as fraudulent and demanded a re-run.

Karroubi said 'the absolute majority of Iranians' have objected to the election results, adding that anything other than the nullification of the election results by the Guardian Council would be 'a grave mistake'.

The Guardian Council, the body tasked with supervising the electoral process, says it has received 646 complaints from the three presidential candidates -- Karroubi, Mousavi and Mohsen Rezaei.

The council has invited the three defeated candidates to discuss their objections on Saturday.

Despite Mousavi's insistence on peaceful nature of protests, violence flared in early stages of demonstrations which started in the weekend. At least eight people were killed in Tehran and many others sustained injuries.

The 72-year-old cleric sharply criticized the government for 'adding fuel to the fire of the nation's wrath' by trying to suppress 'peaceful gatherings' of the people.

"The government has described the people's protest as a protest against the system and has created an atmosphere of fear through censoring the media, cutting mobile phones and text message services," Karroubi said.

On Friday, Leader of the Islamic Revolution Ayatollah Seyyed Ali Khamenei, called for an end to street protests, assuring the public that the Islamic Republic has 'by no means' betrayed the vote of the nation.

The Leader, however, maintained that the Guardian Council will look into the complaints of the candidates who are unhappy with the election results.
Posted by: Fred || 06/20/2009 00:00 || Comments || Link || E-Mail|| [6469 views] Top|| File under: Govt of Iran
Ahmadinejad to improve world
[Iran Press TV Latest] Iran President Mahmoud Ahmadinejad calls for constructive engagement with the world, vowing continued 'servitude' to the people, 'justice and progress'.

"Without engaging the world, it is impossible to develop the country and the correct development will inevitably influence others, as without improving the world, it will be impossible to establish the good life*," the president told a group of students today, reports IRNA.

Referring to the protests at the disputed June 12 presidential election, which saw him return to office for a second four-year term with an overwhelming 63 percent of the votes, he blamed the "enemies," for the rallies.

"Today, the enemies are distressed because of the maximum and startling participation of the people in the elections, and with 'Divine Favor', the will of the Iranian nation and the Islamic revolution shall bloom in the world more quickly," he explained.

Turning his attention to the West, Ahmadinejad said, "However much the West opposes the Islamic Republic of Iran, the will of the Iranian nation for resistance against the bullies will be increased manifold."

He went on to dismiss the West's model of democracy. "In the democracy of the West, the exalted values and the people are ignored,... (whereas) the aspiration and origins of the Islamic Revolution are different from those of other revolutions. Because, in the Islamic Republic that rose from the revolution, the object is the realization of Divine aspirations and the commands of the Prophet Muhammad (PBUH), and, consequently, the perfection of humanity," the president stipulated.
Posted by: Fred || 06/20/2009 00:00 || Comments || Link || E-Mail|| [6504 views] Top|| File under: Govt of Iran
Amnesty Int'l doesn't like crackdown in Iran
From the J-Post article below.

Amnesty International on Friday condemned Iran's threat of crackdown on reformist protesters. In a statement on Friday, the London-based human rights organization said Khamenei's speech "indicates the authorities' readiness to launch violent crackdowns if people continue to protest which may cause a widespread loss of life."

"We are extremely disturbed at statements made by Ayatollah Khamenei which seem to give the green light to security forces to violently handle protesters exercising their right to demonstrate and express their views," said Hassiba Hadj Sahraoui, deputy director of Amnesty's Middle East program. "If large numbers of people take to the street in protests in the next couple of days, we fear that they will face arbitrary arrest and excessive use of force, as has happened in recent days, particularly as permission for a demonstration to be held in Teheran on Saturday has been denied."

Amnesty said that instead of warning security forces, including the volunteer Basij militia, to act with restraint and in accordance with the law, Khamenei threatened the Iranian people by saying that if they continued to take to the streets, the consequences would lie with them.

"For a Head of State to put the onus of security on peaceful demonstrators and not on the security forces is a gross dereliction of duty and a license for abuse," Sahraoui added.
Posted by: Steve White || 06/20/2009 00:00 || Comments || Link || E-Mail|| [6478 views] Top|| File under:
EU, US slam threats to demonstrators
EU and US leaders on Friday condemned Iran's threat of crackdown on reformist protesters.

US President Barack Obama said he was very concerned by the "tenor and tone" of comment's by Iran's supreme leader Ayatollah Ali Khamenei. In a television interview taped Friday with CBS News' Harry Smith, Obama said that Iran's government should "recognize that the world is watching." He said that "how they approach and deal with people who are, through peaceful means, trying to be heard" will signal "what Iran is and is not."


That's just plain dumb: the Mad Mullahs™ have spent the last thirty years making it perfectly clear what the Islamic Republic is and is not. There is no doubt at all in that regard. Obama is talking like a man who would prefer to deal with Short Round than with the people of Iran.

French President Nicolas Sarkozy said he hoped Iran's leaders "don't do anything irreversible" that could further endanger the country's stability. "We support the Iranian people, and today the Iranian people are on the street," he said.


Better. That's unequivocal.

German Chancellor Angela Merkel said Ayatollah Ali Khamenei's speech "was rather disappointing," and she reiterated international calls for an official investigation into allegations of vote rigging.


And that's mush. It's not 'disappointing', it's flat-out unacceptable.

The 27 EU leaders were unanimous in condemning violence against Iran's opposition protesters, as hundreds of thousands there have rallied in recent days for a recount of presidential ballots.

Meanwhile, the House of Representatives voted 405-1 to condemn Iran's crackdown on demonstrators and the government's interference with Internet and cell phone communications. The policy statement expresses support for "all Iranian citizens who embrace the values of freedom, human rights, civil liberties and rule of law" and affirms "the importance of democratic and fair elections."

It also condemns "the ongoing violence" by the government and pro-government militias against demonstrators, as well as government "suppression of independent electronic communications through interference with the Internet and cell phones."

Rep. Howard Berman, chairman of the House Foreign Affairs Committee and co-sponsor of the resolution, said "it is not for us to decide who should run Iran, much less determine the real winner of the June 12 election.

"But we must reaffirm our strong belief that the Iranian people have a fundamental right to express their views about the future of their country freely and without intimidation," added Berman, a Democrat.

The resolution was initiated by Republicans as a veiled criticism of Obama, who has been reluctant to speak out against Teheran's handling of disputed elections that left hard-liner President Mahmoud Ahmadinejad in power. Rep. Mike Pence, who co-sponsored the resolution, said he disagrees with the administration that it must not meddle in Iran's affairs. "When Ronald Reagan went before the Brandenburg Gate, he did not say "Mr. (Mikhail) Gorbachev, that wall is none of our business," said Pence, a Republican, of President Reagan's famous exhortation to the Soviet leader to "tear down that wall."
Posted by: Steve White || 06/20/2009 00:00 || Comments || Link || E-Mail|| [6482 views] Top|| File under:
Short Round sounding a little more worried
From the larger J-Post article, broken out separately.

Iranian President Mahmoud Ahmadinejad has appeared to take the growing opposition more seriously in recent days, backtracking Thursday on his dismissal of the protesters as "dust" and sore losers.

The crowds in Teheran and elsewhere have been able to organize despite a government clampdown on the Internet and cell phones. The government has blocked certain Web sites, such as BBC Farsi, Facebook, Twitter and several pro-Mousavi sites that are vital conduits for Iranians to tell the world about protests and violence.

"I was only addressing those who rioted, set fires and attack people. I said they are nothing," Ahmadinejad said in a previously taped video shown Thursday on state TV. "Every single Iranian is valuable. Government is a service to all."
Posted by: Steve White || 06/20/2009 00:00 || Comments || Link || E-Mail|| [6483 views] Top|| File under:
Brown: wants good relationship with Iran in the future
From the larger J-Post article, broken out separately.

Speaking on Sky News, Prime Minister Gordon Brown said he wants to have a good relationship with Iran in the future.
"But that depends on Iran being able to show to the world that its elections have been conducted fairly and that there is no unfair suppression of rights and individuals in that country," Brown said.


... elections conducted fairly? Is he serious? The 'elections' were a complete fraud. Millions of Iranians know that, Gordo, why don't you?
Posted by: Steve White || 06/20/2009 00:00 || Comments || Link || E-Mail|| [6474 views] Top|| File under:
Who's in the News
60
[untagged]
6
Govt of Iran
5
TTP
4
Govt of Pakistan
2
Taliban
2
al-Qaeda
2
al-Shabaab
1
Jamaat-ul-Mujahideen Bangladesh
1
Thai Insurgency
1
TNSM
1
al-Qaeda in North Africa
1
al-Aqsa Martyrs
1
Govt of Syria
1
Hamas
1
Jamaat-e-Islami
Bookmark
E-Mail Me
The Classics
The O Club
Rantburg Store
The Bloids
The Never-ending Story
Thugburg
Gulf War I
The Way We Were
Bio
Merry-Go-Blog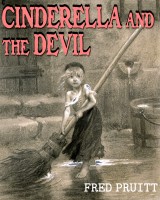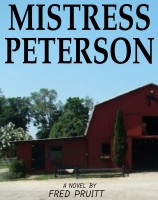 On Sale now!


A multi-volume chronology and reference guide set detailing three years of the Mexican Drug War between 2010 and 2012.

Rantburg.com and borderlandbeat.com correspondent and author Chris Covert presents his first non-fiction work detailing the drug and gang related violence in Mexico.

Chris gives us Mexican press dispatches of drug and gang war violence over three years, presented in a multi volume set intended to chronicle the death, violence and mayhem which has dominated Mexico for six years.
Click here for more information


Meet the Mods
In no particular order...


Steve White
Seafarious
Pappy
lotp
Scooter McGruder
john frum
tu3031
badanov
sherry
ryuge
GolfBravoUSMC
Bright Pebbles
trailing wife
Gloria
Fred
Besoeker
Glenmore
Frank G
3dc
Skidmark
Alaska Paul



Better than the average link...



Rantburg was assembled from recycled algorithms in the United States of America. No trees were destroyed in the production of this weblog. We did hurt some, though. Sorry.
3.238.199.4

Help keep the Burg running! Paypal: