Fifth Column
XBox and the Execution of U.S. Soldiers
There have been some video games which display such explicit violence or sexuality that they have been decried as being too inappropriate for anyone to play. But there has never been a video game produced that is more despicable than XBox 360's "Rendition: Guantanamo," in which the game is "won" by killing American soldiers.

The game is seen through the perspective of a detainee in Guantanamo. The premise of the video game's story is that the facility was sold by the U.S. Government to an agency called Freedom Corp. Before the prisoner is tortured and has scientific experiments performed on him, he escapes and attempts to kill as many of his captors as possible. Points are accumulated for each soldier who is murdered.

T-Enterprise, a Scottish company who created Rendition: Guantanamo, has as their motto, "Seduce By Technology." They are known for producing video games that appeal to the global left, although none have been as blatantly anti-American as their latest venture. To make the scene of the game authentic, T-Enterprise solicited the counsel of terrorist Moazzam Begg, who was a prisoner in Guantanamo from 2003 through 2005. The Telegraph quoted Begg as stating, "The software firm approached me with this idea about making a game based on my experience in Guantanamo."

Originally from Birmingham, England, Moazzam Begg was arrested several times in the United Kingdom due to activities associated with radical Islam. He moved to the Middle East in 2001, and was captured by the C.I.A. in 2003, who stated that he was training with Al Qaeda in Pakistan. The book Inside Gitmo, written by Colonel Gordon Cucullu, states that Moazzam Begg told the FBI that he "felt that jihad was an appropriate way to deal with those who harmed Muslims." Begg signed a statement for the FBI admitting that he trained at Al Qaeda facilities and was ready to fight with the Taliban and Al Qaeda against their enemies including the United States. In addition, U.S. military intelligence documents state that Begg recruited Al Qaeda members, and provided money and other support to terrorist training camps.

Upon his release from Guantanamo, Begg has written articles and been on television shows and documentaries, relating his supposed horrific experience in Gitmo. As the owner of XBox, Microsoft did not create Rendition: Guantanamo. However, Microsoft must be more aware of what type of video game is being created by their developers such as T-Enterprise, who spent one year and two months creating Rendition.

If Microsoft was eager to use an escaping prisoner scenario for an XBox game, there are many examples from history that they could have applied. A U.S. soldier could be escaping a Vietcong prisoner of war camp. Or perhaps an American World War II era soldier could be breaking free from a German or Japanese prison. In each of these scenarios, the crimes committed by the captors against our soldiers are well documented, contrary to the alleged abuses in Gitmo. Certainly no one would be offended by an American soldier escaping from and even killing Nazis.

In a statement on their website, T-Enterprise stated, "It [Rendition] was never designed to be 'propaganda' or 'a recruiting tool for terrorism.' Neither was it designed to glamorize terrorism as has been reported." However, the video game is blatantly expressing sympathy with terrorists by portraying them as innocent victims who undergo agonizing scientific procedures. In addition, Begg has a financial interest in Rendition: Guantanamo, although he stated that he has not received any money yet from T-Enterprise. Judging from his association and support of Al Qaeda in the past, it is easy to predict that if he received any compensation from Rendition video game sales, that money would have been used to propagate terrorism.

What will it take for Microsoft to pay more attention to what is being produced for XBox? On the morning of June 3, 2009, it was announced that Rendition: Guantanamo will not be distributed. Video games already tend to push the edge, but Rendition is so blatantly antagonistic to American values and culture that somebody at Microsoft should have taken notice. If a person or division at Microsoft did know about Rendition and did nothing, there should be consequences.

For those who wish to express their opinion on the video game they created, the contact information for T-Enterprise is below.

http://www.t-enterprise.co.uk/corporate-technology/contactus.aspx


Their email is
sales@t-enterprise.co.uk
Posted by: logi_cal || 06/20/2009 00:00 || Comments || Link || E-Mail|| [6466 views] Top|| File under:
#2 Extreme reactions? Misconceptions?
If they had any brains, they wouldn't have named it "Guantanamo" in the first place.
Posted by: mom || 06/20/2009 13:13 Comments || Top||
#3 Statement signature:

Zarrar Chishti
Director, T-Enterprise

Hmmm.


Posted by: gorb || 06/20/2009 14:25 Comments || Top||
India-Pakistan
Time to move on, Dr Singh
By Zafar Hilaly

A bonhomie that is contrived, praise that is mostly hollow and gestures that are excessive and exaggerated are the usual features of India-Pakistan summits. To an outsider observing the leaders of India and Pakistan together it would appear that the two countries are firm friends rather than enemies. But for a change none of this was evident when Mr Zardari met Dr Manmohan Singh in Yekaterinburg. And, notwithstanding the grin Mr Zardari sported, it was noticeable that all Dr Singh could muster up was a rueful smile as they shook hands for the benefit of the press.

Dr Singh's demeanour was not surprising. Pakistan has made little progress in apprehending those involved in organising, funding and planning the Mumbai attack and the Indian prime minister is not prepared to let matters rest. The release by a Pakistani court of the Lashkar-e-Taiba chief, for want of evidence, added salt to India's wounds.

One can sympathise with India. Having convinced herself that the Pakistani establishment was somehow involved in the Mumbai mayhem, India wants her pound of flesh. The problem is that even if elements of the Pakistani establishment were involved, to expect a mea culpa from Pakistan is being naive. Intelligence agencies everywhere, including RAW and the ISI, never admit wrongdoing even if they were to be caught with their hands in the till. That is standard operating procedure for intelligence organisations the world over.

We need to move on. Of course, that is not to say that Pakistan must sit on its hands till the memory of the Mumbai outrage subsides in India. The terrorists who almost succeeded in precipitating war, possibly a nuclear conflict, must be brought to book and, if guilty, hanged, drawn and quartered. But the longer India refuses to engage constructively with Pakistan the greater the opportunity she will provide to those who wish to add further grist to the mills of hate.

One is disappointed therefore that Dr Singh, possibly the steadiest hand on the helm that India has had, has made constructive engagement between the two countries hostage to Mumbai. It is as short-sighted and self-defeating a stance as Pakistan's decades-long insistence that unless the Kashmir dispute was resolved to its satisfaction India and Pakistan would remain at daggers drawn.

Dr Singh's statement that Pakistan must not allow its territory to be used for attacking India was uncalled for and understandably not well-received in Pakistan. If the truth be told it was not only tasteless to have made it in the presence of a roomful of journalists while greeting Mr Zardari but also needless considering the difficulties Pakistan is confronting in preventing terror attacks against itself, what to speak of India. Dr Singh does not need to trumpet publically what can be communicated privately. He should resist the temptation to play to the gallery, unless he wishes to revert to the kind of invective and name calling that have sadly depicted relations and which he has sensibly thus far avoided. Besides, how does it help?

Mr Zardari in his meeting with the Indian prime minister apparently asked for more time (since denied) to deal with the terrorists. But while more time may help Pakistan in uncovering the Mumbai attack it will not ensure that such an attack won't recur. That will depend on how Pakistan fares in her ongoing battle against the extremists who are now present in every major city in Pakistan. A battle that India is complicating by retaining the bulk of her forces in a threatening mode on Pakistan's eastern borders. In fact the more time that elapses in settling disputes between the two countries, all of which barring Kashmir, are easily resolved given the will and a mite of common sense, the wider the chasm that separates the two countries will grow the more intractable the disputes will become.

Dr Singh and Mr Zardari are, if truth be told, on the same side when it comes to opposing terrorism and establishing peace in the subcontinent; and the sooner they act in unison, helping rather than carping at the other, the quicker and more effectively will those opposed to India-Pakistan amity be thwarted.

There are many in India who feel that at the moment India has the upper hand and should, nay must, drive a hard bargain with Pakistan. Others go further and actually advocate an activist role for India in the 'impending' break-up of Pakistan. Indian meddling in Balochistan suggests to some that the Indian establishment concurs with the latter view. Yes, India seems well placed to compound Pakistan's difficulties but India is neither so influential to decisively affect events nor the situation in Balochistan so dire that it cannot be reclaimed. Hence for India to believe that until a terrorist-racked, bleeding Pakistan eats crow and delivers up the Mumbai killers there is absolutely no need for the Indian premier to relent is wishful thinking. And, ironically, it is a mistake that those Pakistanis whose lives and livelihoods depend on continued tension between India and Pakistan are banking on India to commit. For India to adopt such a policy would therefore sow the seeds of a graver and more dangerous confrontation than exists at the moment.

Dr Singh would do better to drive not so much a hard as a fair bargain; and strive for a just rather than a one-sided peace. He has a choice; he can remain, and be forgotten, as a transactional leader or aspire to become a transformational one.

If the chance for peace that exists today is squandered, as it was on at least one earlier occasion, it is unlikely that another opportunity will arise for another generation. Faced by a hostile India, Pakistan will likely revert to the path on which it had been launched by a number of military dictators with, in due course, the current febrile democracy giving way to authoritarian government, militarism and eventually a national security state that will depend as its raison d'etre on continued confrontation or worse with the eternal enemy India.

Surely that is a prospect that India neither relishes nor desires for the subcontinent. And surely to avoid that prospect taking a chance at forging peace, even if it amounts to bucking the establishment at home, is worth the effort. Dr Singh and the Congress have an opportunity to rewrite the sad saga of relations that has plagued our lands and if they decide to rise to this challenge then among the people and the present government in Pakistan they will find willing partners.
Posted by: john frum || 06/20/2009 00:00 || Comments || Link || E-Mail|| [6463 views] Top|| File under:
Status of Indian and Pakistani army in Jammu and Kashmir
By Dr Shabir Choudhry
Dr Nazir Gilani is among a few Kashmiris who regularly write on Kashmir and human rights abuse. He, at times, comes out with new phrases, which provide a new dimension to debates. In response to my article, 'Another own goal', he made an interesting remark:

'India is not an occupier in Kashmir. She is there as the consequence of a provisional agreement with the Government of Kashmir. The jurisprudence of this provisional agreement is accepted by the Government of Pakistan in all her bilateral agreements with the Government of India, namely, Tashkent Accord and Shimla Accord'.

This observation gave a new dimension to the debate and requires further consideration. The Indian army came to Jammu and Kashmir not as army of invasion; rather they came on request of the Maharaja of Jammu and Kashmir. On 22 October 1947 some parts of the State were invaded by unruly tribal warriors, killing and pillaging on their way to Srinagar, the Maharaja's forces were not able to defend the State territory. The Maharaja had two choices: either let these tribesmen run over the country and destroy everything or seek help from India -- he chose the later.

The Maharaja could not have got help from the government of Pakistan as they betrayed his trust; and despite the Standstill Agreement with the Maharaja, they stopped all the necessary supplies to the State and managed the tribal invasion to punish the Maharaja for not yielding to the demands of the Pakistani rulers who wanted State's accession to Pakistan.

The Maharaja requested help from India, and signed an accession treaty on 26th October 1947, which was 'provisionally' accepted by the government of India. In line with the request of the Maharaja the Indian forces landed in Srinagar on 27th October 1947. Their primary purpose was to save the State from the invaders; and protect 'life', 'liberty' and 'property'.
Continued on Page 49
Posted by: john frum || 06/20/2009 00:00 || Comments || Link || E-Mail|| [6466 views] Top|| File under:
Syria-Lebanon-Iran
Eyewitness: Mousavi, Rafsanjani are at it again
Useful review of the relationship between the two men.

Tens of thousands of protesters gathered in Teheran for a large-scale peaceful protest Thursday on behalf of Iranian opposition leader, Mir Hossein Mousavi.

But for this occasion, the people were wearing black to honor the "martyrs" killed in the post-election violence. In 1979, all those who "died at the hands of the dictator [the Shah]" were called martyrs and mourned in a similar way. Revolutionary symbolism continues to thrive at such rallies, as protesters Photoshop the reelected president's face onto a Pahlavi military uniform.

Mousavi's "green team" has spread rumors, through pamphlets, about Supreme Leader Ayatollah Ali Khameini and President Mahmoud Ahmadinejad's cunning preparations to "rig the people's vote." According to the unsigned pamphlets, Akbar Hashemi Rafjansani's reputation was destroyed in the weeks leading up to the election, in order to derail the reformist's demand for a limitation on the years the supreme leader can serve and to redistribute power among the parliament.

Former terror squad revolutionaries like Mousavi are now viewed as "liberals" and "the people's servants." Unfortunately, the reformists have fooled the vulnerable Iranians by wearing their "liberal" turbans at the rallies.

The legitimacy of the Revolution is now called into question by two of the men who helped create it. Mousavi and Rafsanjani have joined forces against their ruling system. The dynamic duo is again ready for revolutionary action; the boys are up to their old tricks.

In the holy city of Qom, after the "landslide" results were published last Saturday, they quickly began to gain support from other senior dissident clerics willing to speak up against the elections.

Grand Ayatollah Hossein Ali Montazeri declared that "no sound mind" would accept the results. "A government that is based on intervening in (people's) votes has no political or religious legitimacy," said Montazeri, who had once been set to succeed Khomeini as supreme leader but was ousted because of criticisms of the revolution.

The protests are now being carefully nurtured by influential clerics in the establishment. Their rhetoric against the system's "irregularities" has brought into the streets not only the Iranian youth, but also the revolutionary children of 1979. First-generation and second-generation recruits.

Even though the hardliners have the military capability to suppress the demonstrations, the reformists have built a loyal following. Once again, members of the old Revolutionary Guards are using people as human shields for their own political agenda and protection.

Refusing to be cornered by Khameini and his reelected watchdog, Mousavi and Rafsanjani are giving "old school" a new meaning by taking the Iranian people back 30 years, to when they wanted to be freed from the "dictator." Luckily for Mousavi and Rafsanjani, a significant portion of the population hate Ahmadinejad even more.

The "reformists" have been waiting for this moment since Ali Khameini transformed the parliament into a 70-percent conservative majority in 2004. Rafsanjani and Khatami remained silent while Mousavi was getting in touch with his artistic side.

Khameini and Ahmadinejad might win this battle, as the "reformists" are fully aware, but some members of the parliament who bear witness to their colleagues' arrests and disappearances might not wait around to be the regime's victims. Khatami, Mousavi and Rafsanjani have remained dormant over the years and finally decided to "protect the people's votes" - after Rafsanjani was forced to resign, Khatami's brother was arrested, and Mousavi at one point was nowhere to be found.

This trio is riding the wave as long as they can, and will do or say anything to keep up the hype among supporters.
Posted by: Steve White || 06/20/2009 00:00 || Comments || Link || E-Mail|| [6463 views] Top|| File under:
Who's in the News
60
[untagged]
6
Govt of Iran
5
TTP
4
Govt of Pakistan
2
Taliban
2
al-Qaeda
2
al-Shabaab
1
Jamaat-ul-Mujahideen Bangladesh
1
Thai Insurgency
1
TNSM
1
al-Qaeda in North Africa
1
al-Aqsa Martyrs
1
Govt of Syria
1
Hamas
1
Jamaat-e-Islami
Bookmark
E-Mail Me
The Classics
The O Club
Rantburg Store
The Bloids
The Never-ending Story
Thugburg
Gulf War I
The Way We Were
Bio
Merry-Go-Blog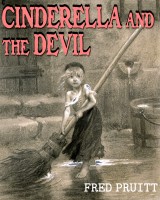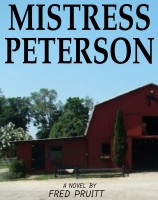 On Sale now!


A multi-volume chronology and reference guide set detailing three years of the Mexican Drug War between 2010 and 2012.

Rantburg.com and borderlandbeat.com correspondent and author Chris Covert presents his first non-fiction work detailing the drug and gang related violence in Mexico.

Chris gives us Mexican press dispatches of drug and gang war violence over three years, presented in a multi volume set intended to chronicle the death, violence and mayhem which has dominated Mexico for six years.
Click here for more information


Meet the Mods
In no particular order...


Steve White
Seafarious
Pappy
lotp
Scooter McGruder
john frum
tu3031
badanov
sherry
ryuge
GolfBravoUSMC
Bright Pebbles
trailing wife
Gloria
Fred
Besoeker
Glenmore
Frank G
3dc
Skidmark
Alaska Paul



Better than the average link...



Rantburg was assembled from recycled algorithms in the United States of America. No trees were destroyed in the production of this weblog. We did hurt some, though. Sorry.
18.204.48.69

Help keep the Burg running! Paypal: