Africa Horn
Somali pirates tortured captured Nigerians before release
[Beirut Daily Star: Region] Drug-fuelled pirates holding a Nigerian boat during one of the longest hijackings off Somalia locked the crew up, aimed a machine gun at them, and fed them little but rice, the captain said. Pirates released the MV Yenegoa Ocean, a firefighting and supply tug, last week after capturing it with 10 Nigerian crew on board 10 months ago en route home from Dubai.

"We were taken to a remote area off Somalia and we were living like animals in that place," the boat's captain, Graham Egbegi, told Reuters in a telephone interview from Yemen.

Egbegi, who is from the Niger Delta region of the west African nation, said the pirates came armed with AK-47s and hand-held rocket-propelled launchers. They locked the crew in their cabins after capturing the boat.

They were held off a remote village in north-east Somalia.

"They mounted an automatic machine gun on deck and pointed it at us," Egbegi said. "They became very hostile after that. They were always high on drugs. They were living like demons." Though the pirates had demanded more than $1 million at the start of the saga, no details of any ransom have been made public. Egbegi said he had no information on that.
Posted by: Fred || 06/11/2009 00:00 || Comments || Link || E-Mail|| [6498 views] Top|| File under: Pirates
Africa North
Algiers to host African counter-terrorism forum
[Maghrebia] Experts from 53 African countries will gather June 17th in Algiers to discuss a continent-wide approach to security issues, El Watan reported on Wednesday (June 10th). The 2-day forum, organised by the African Centre for Study and Research on Terrorism (CAERT), will address the threat posed to the African continent by terrorism, organised crime and drug, human and arms trafficking. Participants are expected to set up an action plan for the period 2010-2013.


Good luck with that, guys. Really. We'd rather not do another Iraq unless it's absolutely necessary.
Posted by: Fred || 06/11/2009 00:00 || Comments || Link || E-Mail|| [6480 views] Top|| File under:
Britain
BritainŽs law lords reject use of secret evidence
[Mail and Globe] Britain's highest court, the House of Lords, ruled against the government on Wednesday in a sensitive case involving the use of secret evidence to keep terrorism suspects under surveillance without charge.

Nine law lords unanimously upheld an appeal by three men who argued it was against their rights to be subject to control orders -- a form of house arrest -- based on secret evidence they were not privy to and could not challenge in court. The decision does not overturn the use of control orders, introduced by the government in 2005 and which allow terrorism suspects to be kept under curfew for up to 16 hours a day, but it does call into question a central element of the policy.

Human rights and justice organisations say the orders violate fundamental rights and freedoms, running the risk of turning Britain into a police state, with suspects under surveillance without knowing what they have done wrong. Because the orders rely on secret information collected by the security services that cannot be disclosed or used in court, they also presume guilt without evidence being presented and without it being able to be challenged in a trial.

The three suspects' cases -- out of a total of 17 control orders currently in force in Britain -- will now return to the high court for further consideration. It is the second time the House of Lords has ruled against elements of control orders.

The government said it was disappointed by the ruling. "Protecting the public is my top priority and this judgment makes that task harder," Home Secretary Alan Johnson said in a statement. "We introduced control orders to limit the risk posed by suspected terrorists whom we can neither prosecute nor deport.
Posted by: Fred || 06/11/2009 00:00 || Comments || Link || E-Mail|| [6468 views] Top|| File under:
Caribbean-Latin America
Gitmo Uighurs in Bermuda
Four Chinese Muslim Uighurs have been released from the US detention centre at Guantanamo and resettled in Bermuda, US officials said. They will not be allowed to enter the United States without prior permission, US officials said.


They're as good as here.


But Britain has told Bermuda, a UK overseas territory, it should have consulted London before accepting them. Beijing has demanded the return of all Uighurs held by the US forces to China.


So now the Chinese are going to get all huffy with the Brits. Gordon Brown will either have to cave to the Chinese or demand that Bambi take the Ugglies back. The former makes him look weak, the latter makes him look weak. Hmmm, what to do ...
Posted by: Anguper Hupomosing9418 || 06/11/2009 13:21 || Comments || Link || E-Mail|| [6589 views] Top|| File under:
China-Japan-Koreas
Seoul Tells U.S. About N.Korea's Foreign Bank Accounts
South Korea has told the U.S. what it knows about some 10 to 20 foreign bank accounts North Korea holds and which are possibly connected with illegal transactions or money laundering.

A government official said Seoul "gave the U.S. information on some of the North Korean bank accounts which South Korean enterprises or civic groups engaged in projects in the North have used when remitting money." He said the accounts are suspected of being used in transactions related to counterfeiting foreign currencies, drug dealing and money laundering, he added. He said most of these accounts are in Chinese banks, and some in Switzerland and elsewhere.

That suggests the U.S. has started preparations for financial sanctions on the North. The U.S. apparently also asked other countries with dealings with the North for cooperation.

South Korean intelligence authorities are believed to know the names and bank accounts of North Korean companies disguised as trading firms which are suspected of dealing with high-quality dollar forgeries, the so-called "supernotes," or drugs.

Meanwhile, North Korea is also apparently bracing itself for international financial sanctions by opening borrowed-name accounts overseas.

South Korea last week slapped financial sanctions on three North Korean companies. The Ministry of Strategy and Finance said it imposed sanctions on three North Korean companies on June 1 in compliance with a UN Security Council decision after the North launched a long-range rocket in April. The sanctions ban domestic companies to deal with these North Korean firms, whose assets here are now frozen.
Posted by: Steve White || 06/11/2009 00:00 || Comments || Link || E-Mail|| [6473 views] Top|| File under:
Russia knows of planned NKorea launch: Report
[Al Arabiya Latest] Russia has information on North Korean plans to launch a ballistic missile but does not know when it will take place, Interfax news agency quoted a senior Russian military source as saying on Wednesday.

"We have certain information about the type and characteristics of the missile. However, we do not have accurate data on the timing of its launch," the source in Russia's General Staff said.

He added that Russia would be monitoring the launch. It was unclear whether he was referring to a short- or long-range missile.

Separately, the ITAR-TASS news agency quoted a source in the Russian foreign ministry as saying: "Judging by everything, a launch will take place. There are signs that preparations for this are underway."
Posted by: Fred || 06/11/2009 00:00 || Comments || Link || E-Mail|| [6478 views] Top|| File under:
Key U.N. members cut final deal over N. Korean resolution
[Kyodo: Korea] Seven key U.N. members on Wednesday struck a final deal over the text of a Security Council resolution over North KoreaŽs second nuclear test, featuring additional financial sanctions and the stricter enforcement of North Korean cargo inspections.

The five permanent members -- Britain, China, France, Russia and the United States -- plus Japan and South Korea submitted the paper to the 15-member Security Council, which was convened shortly after the deal was cut.


Worse than jello -- the language on sanctions and interdiction is not mandatory, and Chapter VII is not invoked. China won, we lost. Now it's up to Bambi to grow a spine, which I don't see happening.
Posted by: Fred || 06/11/2009 00:00 || Comments || Link || E-Mail|| [6473 views] Top|| File under:
Europe
Police dismiss terrorist link to Air France crash
[Al Arabiya Latest] Two passengers on the Air France jet that crashed into the Atlantic shared names with terror suspects but this was a simple coincidence, police said Wednesday, ruling out a link to the accident.

Earlier, the website of the news magazine L'Express reported that French agents were making inquiries after finding the names of two suspected Islamist militants on AF 447's passenger manifest.

A security services source told the French weekly that the link was "highly significant" and was being taken "very seriously" as agents attempted to find family members.

But a senior French officer, speaking on condition of anonymity, said that the names were "simple namesakes" and dismissed the notion that the suspects were on board, adding that this line of enquiry had been dismissed.

Other possible scenarios being looked into are a system malfunction and speculation has arisen that the speed sensors may have been faulty meaning the plane was flying either too slow or too fast in a violent storm over the Atlantic.

Officials, however, have made it clear that until the elusive black boxes are recovered it may never be known what caused the crash that killed all 228 people on board. A French nuclear submarine launched a high-tech undersea sweep today to track down the black boxes.

For the past week Brazilian and French forces have been scouring the ocean in an attempt to recover bodies and debris from the site and so far 41 bodies have been recovered.
Posted by: Fred || 06/11/2009 00:00 || Comments || Link || E-Mail|| [6471 views] Top|| File under:
Great White North
Case wraps up for jihadi propagandist in Quebec
A judge has rejected a motion attempting to have terrorism-related charges dismissed against a Quebec man who argued they infringed on his rights to freedom of speech. Judge Claude Leblond issued the ruling Wednesday in the case of Said Namouh, who is charged with creating and distributing jihad propoganda. Namouh's lawyer, Rene Duval, said he will appeal the decision.

The Moroccan native is facing four terrorism-related charges - conspiracy to detonate an explosive device, participating in a terrorist act, facilitating an act and committing extortion for a terrorist group. Both the Crown and the defence began pleading their final arguments on Wednesday. The Crown contends Namouh is a member of the Global Islamic Media Front (GIMF), an organization involved in propaganda and jihad recruitment and which is described as a media tool for al-Qaida.

Namouh was initially arrested in September 2007 for his alleged role in plotting terror attacks in Germany and Austria because of their military role in Afghanistan. RCMP computer-crimes detectives later found evidence on Namouh's computer of dozens of videos and other propaganda materials and thousands of pages of transcripts from chat and forum discussions revealing he was an active member on jihad forums and message boards. Namouh is alleged to have spent countless hours creating, distributing and re-distributing numerous propaganda videos that included images of deaths of western soldiers and of suicide bombings.

In his closing arguments, Crown prosecutor Dominique Dudemaine described the videos as Namouh's "bread and butter." The videos the Crown alleges were produced by Namouh include the kidnapping video of BBC journalist Alan Johnston in Gaza by a group known as the Army of Islam, a group affiliated with GIMF.

Namouh, 36, did not take the stand in his own defence and Duval presented no arguments other than the constitutional challenge. Duval insisted there was no conspiracy, calling the discussions between Namouh and his Austrian counterpart, Mohammed Mahmoud, unilateral conversations. "Mere expression of interest does not amount to conspiracy," Duval said. "You need to have an agreement between two people." Mahmoud, described as a leader of the GIMF, was sentenced in March 2008 in Austria.

Duval also lambasted the Crown's star witness, controversial U.S. counterterrorism expert Rita Katz, suggesting she was biased and racist toward Arabs. He also said she simply collected information off the Internet without the background to properly evaluate it. Katz testified for days and submitted a lengthy report about Namouh's online activity under the name "Ashraf." Dudemaine defended Katz as a credible expert witness whose findings were backed up by a second expert.

He also asked Leblond to consider whether the GIMF is a terrorist group and whether publishing al-Qaida propaganda or violent jihad propaganda is a crime in Canada. "The judge may decide the guilt or not of Said Namouh without answering those questions and I think it's a good occasion for the court to send a message whether it is permitted in Canada," Dudemaine said.
Posted by: ryuge || 06/11/2009 03:04 || Comments || Link || E-Mail|| [6473 views] Top|| File under:
Home Front: WoT
ŽShoe-bomberŽ Reid on hunger strike in US prison
[Al Arabiya Latest] Convicted 'shoe-bomber' Richard Reid, who was found guilty in 2003 of trying to blow up a transatlantic jetliner, has been refusing food for several weeks and is being force fed, court documents showed on Tuesday.

Traci Billingsley, spokeswoman at federal prison headquarters in Washington, D.C., said the bureau does not comment on inmates' conditions and would not say whether Reid's hunger strike is related to a lawsuit he has filed against prison officials.

Reid's lawsuit alleges prison authorities have repeatedly prevented him from following the tenets of his Sunni Muslim faith. A U.S. District Court judge in Denver recently denied the authorities' request to throw out Reid's lawsuit.

Reid, 35, has refused food since March at the Supermax prison, the United States' highest-security federal lockup, 90 miles south of Denver, a federal government lawyer said in the court filings.

The government attorney, in a previously undisclosed court filing dated April 14, wrote that prison officials determined on April 7 "that medical intervention was necessary" and Reid was being force fed and hydrated. He had refused 58 meals by April 9, the attorney said in the documents.

In an update court filing last Friday, the government attorney wrote that Reid remains on the hunger strike and that prison officials continue to monitor his condition.

Reid was sentenced in 2003 in federal court in Boston for trying to ignite two bombs in his shoes on a Paris-to-Miami flight on American Airlines. He was subdued by passengers before he could detonate the explosives.

The Supermax facility houses the most notorious federal inmates including Ramzi Yousef, convicted of the 1993 World Trade Center bombing, and Unabomber Theodore Kaczynski.
Posted by: Fred || 06/11/2009 00:00 || Comments || Link || E-Mail|| [6470 views] Top|| File under: al-Qaeda
Shoe bomber refusing food in ADX Florence
Convicted British 'shoe-bomber' terrorist Richard Reid, who was found guilty in 2003 of trying to blow up a transatlantic commercial flight, has been refusing food for several weeks and is being force fed by authorities in a US prison.

Reid is currently serving a life sentence in the notorious Supermax prison in Denver, America's highest-security federal lockup, after he was convicted of trying to ignite two bombs in his shoes while on board a Paris-to-Miami flight on American Airlines. He was subdued by passengers before he could detonate the explosives.


You know, if he had had a $5 jetflame lighter instead of a balky pack of paper matches, we would have lost several airliners before we figured out what was happening.


Reid, 35, has refused 59 meals since March at the Supermax prison, a federal government lawyer said in court filings.


59 meals in 100 days isn't much.




If I did that I might even lose weight ...

The government attorney, in a previously undisclosed court filing dated April 14, wrote that prison officials determined on April 7 "that medical intervention was necessary" and Reid was being force fed and hydrated.


Oh, yes. We want him to live a long, healthy life.


In an updated court filing last Friday, the government attorney wrote that Reid remains on the hunger strike and that prison officials continue to monitor his condition.
Posted by: gromky || 06/11/2009 00:01 || Comments || Link || E-Mail|| [6480 views] Top|| File under:
India-Pakistan
No envoy for Kashmir, US tells India
WASHINGTON: The Obama administration on Tuesday said it would support more dialogue between India and Pakistan but said Washington has no plans to appoint a special envoy for Kashmir.

Commenting on the new Manmohan Singh governments stand that it was keen to resume peace talks with Pakistan, subject to Islamabad acting decisively against terrorism, a state department official said the issue would be part of US under-secretary of state William Burns agenda when he visits New Delhi.

"We would support more dialogue between the two countries. I'm sure that under-secretary Burns will talk about this issue among the many issues that he has on his agenda,'' spokesman Ian Kelly said in at a briefing.

There has been intense speculation in New Delhi that the government there may be resuming indirect contacts with Pakistan anticipating pressure from Washington, but the generic response here is that the US encourages any dialogue between the two sides without prejudice to India's stand on Pakistan prosecuting the perpetrators of the Mumbai massacre.

However, the Obama administration appears to be drawing the line at appointing a special envoy for Kashmir as demanded by sections of the Pakistani establishments. Asked if there was any prospect that a special envoy would be appointed with respect to Kashmir, Kelly said ''No, there are no plans to that effect.''
Posted by: Steve White || 06/11/2009 00:00 || Comments || Link || E-Mail|| [6476 views] Top|| File under:
Hotel employee likely involved, says Bilour
Police have not submitted a report on the suicide attack on the Pearl Continental Hotel in Peshawar so far, but the involvement of an 'insider' is likely, NWFP senior minister Bashir Bilour said on Wednesday. Talking to reporters, he said the terrorists could not have entered the compound without the support of a hotel employee. He said the incident was not a security lapse because the NWFP was in a war. He said the people behind the attack were the same as those creating unrest in Swat and Waziristan, and the purpose of the attack was to give foreigners the impression that law and order in Peshawar was poor.
Posted by: Fred || 06/11/2009 00:00 || Comments || Link || E-Mail|| [6498 views] Top|| File under: al-Qaeda in Pakistan
Turkey stands by Pakistan on terror war: Turkish FM
[Geo News] The Turkish Foreign Minister Ahmed Dawod Toghlo has said that Turkey stands by Pakistan in its war on terrorism as Turkish sovereignty lies in the autonomy of Pakistan. Talking to mediamen after attending Pak-Turk school celebrations, he said the deeply rooted Pak-Turkish historical ties will be further strengthened,


Given that Pakistan became a country shortly after World War II, those deep-rooted historical ties are actually quite shallow indeed.

urging the need for the extended economic cooperation between two countries. He expressed grave sympathy with the families of those affected by the PC hotel bomb blast in Peshawar on Wednesday. Turkish FM divulged that Pak-Turkish governments are working on devising a joint strategy for the rehabilitation of Pakistan's internally displaced persons (IDPs).
Posted by: Fred || 06/11/2009 00:00 || Comments || Link || E-Mail|| [6495 views] Top|| File under: Govt of Pakistan
Pakistanis capable of averting insurgency, refugee crisis: Holbrooke
[Geo News] US envoy Richard Holbrooke called Wednesday for refugees from the combat zone in western Pakistan to be allowed to return home as soon as possible in order to end a ŽŽmajor, major crisis.ŽŽ Holbrooke, the envoy for Afghanistan and Pakistan, also said US diplomat William Burns handed the Indian government overnight Tuesday a letter from President Barack Obama as both countries consulted on Afghanistan and Pakistan.

Holbrooke, briefing reporters on his own trip to Pakistan last week, said the flight of 2.5 million people from northwest Pakistan amounted to the largest such flow in India and Pakistan since the countries split in 1947. ŽŽThe highest priority is for these people to return to their homes as soon as possible,ŽŽ the veteran diplomat said. ŽŽThis is a major, major crisis.ŽŽ

He said the Pakistani military will have to ensure security for the people who have fled the weeks-long offensive against Taliban and Al-Qaeda militants who had advanced perilously close to the capital Islamabad. He said the vast majority of the refugees are staying in private homes or schools, and only a minority are in tent cities, but warned the problem will get worse with the rainy season, which would bring the risk of cholera.

Holbrooke said it was ObamaŽs idea to send him to Pakistan to ŽŽshow American concern and support for the humanitarian crisis enveloping western Pakistan and to offer more support.ŽŽ In addition to the 110 million dollars in US emergency aid announced last month, Holbrooke recalled he also announced after his arrival in Islamabad a further 200 million dollars in aid that still has to be approved by Congress. But he warned that similar sums of money were needed for reconstruction.

Holbrooke said that since his last visit to Pakistan weeks ago he also found a ŽŽdramatic change in attitudeŽŽ among the Pakistani government and people, adding he ŽŽfound a new determination in IslamabadŽŽ to defeat the insurgency. A wave of suicide bombings was turning the people against the insurgents, he said, adding: ŽŽThis is enraging the population.ŽŽ

Holbrooke also said William Burns, the under secretary of state for political affairs, delivered a letter from President Barack Obama after arriving in Delhi overnight Tuesday but he declined to divulge its contents. ŽŽThis administration believes that what happens in Afghanistan and Pakistan is of vital interest to our national security, and ... that India is a country that we must keep in closest consultation with,ŽŽ Holbrooke said. He would only say that Burns ŽŽis carrying the messages that I would have carried if I had the time to go to Delhi on this trip but I couldnŽt do it.ŽŽ

Holbrooke added: ŽŽWe consider India an absolutely critical country in the region. They are vitally effective and we want to work closely with them.ŽŽ

In Delhi, Burns held talks with Foreign Secretary Shiv Shankar Menon in the first formal contact between ObamaŽs administration and New DelhiŽs recently-elected government. The United States has been encouraging India to restart dialogue with Pakistan, stalled since last NovemberŽs attacks on Mumbai in which 166 people were killed.
Posted by: Fred || 06/11/2009 00:00 || Comments || Link || E-Mail|| [6471 views] Top|| File under: Govt of Pakistan
Mumbai attacks victim identifies Kasab as assailant
A 10-year-old girl on Wednesday identified Ajmal Kasab as being one of two gunmen who opened fire at the city's main railway station.

Asked whether she could see the gunman in court, Devika Rotawal pointed at Ajmal Kasab, who did not react, the Press Trust of India said. The young girl was seriously wounded in the attack at Chhatrapati Shivaji Terminus on November 26, which left 52 people dead and 109 others wounded.

Kasab and an accomplice named Abu Ismail are alleged to have fired indiscriminately with AK-47 assault rifles at crowds of commuters at the station and thrown grenades. "There was a loud explosion. At that time my father said we should leave and holding me in his arms he started running in one direction while my brother ran in another direction," Devika told the special prison court in Mumbai. "Just as we were leaving, I saw two persons firing at people. I received a bullet injury in my right leg. My leg broke and blood spilled out" she added.

This article starring:
Abu Ismail
Lashakar-e-Taiba
Ajmal Kasab
Lashakar-e-Taiba
Posted by: Fred || 06/11/2009 00:00 || Comments || Link || E-Mail|| [6470 views] Top|| File under: Lashkar e-Taiba
Israel-Palestine-Jordan
US wants Mideast talks to start soon, end quickly
[Al Arabiya Latest] Washington wants stalled Middle East peace talks to resume soon and wrap up quickly, United States envoy George Mitchell told Israeli leaders on Tuesday, as it was announced he would make his first visit to Syria.


Perhaps if your boss hadn't so openly insulted Israel, that might have happened. Perhaps had your boss not so openly sided with the Arabs against Israel, that might have happened. But your boss did, so the natural results commenced flowing downhill.

Mitchell, whose visit comes just days before Israeli Prime Minister Benjamin Netanyahu is due to outline his cabinet's peace policy, sought to play down rising tensions between the two close allies over the U.S. peace drive. "We all share an obligation to create the conditions for the prompt resumption and early conclusion of negotiations," Mitchell said ahead of talks with Israeli President Shimon Peres.

"Amicable and positive" meetings
"We're now engaged in serious discussions with our Israeli and Palestinian and regional partners to support these efforts," said Mitchell, who met Prime Minister Benjamin Netanyahu, Defense Minister Ehud Barak and Foreign Minister Avigdor Lieberman.

According to Netanyahu's office, a two-hour private meeting with Mitchell was "amicable and positive."


Because Ambassador Mitchell is not his boss.
Posted by: Fred || 06/11/2009 00:00 || Comments || Link || E-Mail|| [6499 views] Top|| File under: Palestinian Authority
Israel ŽwillŽ agree to two-state solution, says Egypt
[Iran Press TV Latest] Egyptian President Hosni Mubarak says that the Israeli government will have to agree with the creation of a sovereign Palestinian state.


"Will have to"? You are getting above yourself, President Mubarek.

Following a telephone conversation with Israeli Prime Minister Benjamin Netanyahu, Mubarak said on Wednesday that Israel had "no other way" than meeting the principals of the 2003 "road map" plan.


There's always the Gaza Way -- Operation Lead Dreydle, or something like that. Of course, those at the receiving end won't like it much, but that is another way.

The road map for peace, a plan proposed by the quartet for the Middle East, calls for the creation of a Palestinian state living side by side with Israel in peace.


Mubarak and the rest of the Arab 'leaders' are all in favor of creating a Paleo state; it's the 'side by side with Israel in peace' that's the problem ...

Mubarak said he had told Netanyahu that solving the Palestinian question will eventually lead into resolving other conflicts in the region. "Any peace process for the Palestinian question means peace and stability for the entire region," Mubarak said.


Too bad Hamas will never agree ...

Once the two states are up and running, then Hizb'allah will stand down their own little war against Israel? Iran will send an ambassador to Jerusalem, Saudi Arabia will allow Israelis to visit the graves of their ancestors in Mecca and Medina? All this will happen immediately following both Fata and Hamas choosing to live side by side in peace with the Jewish nation? Pardon my skepticism, please.

The Egyptian president's remarks came shortly after US special envoy to the Middle East George Mitchell expressed Washington's commitment to the creation of a Palestinian homeland, calling it the only "viable solution" to end the long running Israeli-Palestinian conflict.

However, Netanyahu, who has used every possible means to stall the two-state solution, is scheduled to announce his final stance on the issue next week. Faced with global criticism over its policies against the natives of the land, the Netanyahu government has also snubbed US calls for a freeze in Israeli settlement activities in the West Bank.

Netanyahu, whose center-right, actually far-right government could collapse if he suspends the Jewish settlements, will give a major foreign policy speech on Sunday.
Posted by: Fred || 06/11/2009 00:00 || Comments || Link || E-Mail|| [6477 views] Top|| File under: Palestinian Authority
Israel warns Hamas over Gaza attack
[Bangla Daily Star] Israel's powerful security cabinet warned yesterday it would hold Hamas responsible for any attacks from its Gaza stronghold and kept in place a crippling blockade of the Palestinian territory.

In the face of US pressure, Prime Minister Benjamin Netanyahu convened the cabinet to consider easing the stifling blockade that Israel slapped on Gaza after Hamas, a group pledged to the Jewish state's destruction, seized control of the territory two years ago.

"The cabinet decided that Israel considers Hamas responsible for any attacks against Israel from Gaza's territory," the premier's office said afterwards.

"The cabinet instructed the IDF (Israel Defence Forces) to respond to any attack against Israel from Gaza," it said.

On Monday, four Palestinian militants were killed in a gunbattle with Israeli soldiers along the Gaza border. The previously unknown "Soldiers of Allah" claimed responsibility for the attack.

As to the blockade, the statement said only that "the cabinet is examining further ways to ease the life of the Palestinian population in Gaza while keeping Israel's security interests."
Posted by: Fred || 06/11/2009 00:00 || Comments || Link || E-Mail|| [6468 views] Top|| File under: Hamas
Mashaal: Hamas to be positive force in region
[Jerusalem Post Middle East] "Hamas will be a positive force in helping to find a fair solution to the Palestinian people and enabling them to fulfill their rights," Hamas leader Khaled Mashaal said Tuesday night. "Hamas will not be an obstacle. Everyone knows that Israel is the obstacle," he said.

Mashaal and other Hamas leaders have expressed optimism about the apparent change in US policy toward the Israeli-Arab conflict under the administration of President Barack Obama.

"President Obama speaks a new language, but we expect real pressure on Israel," he said. He welcomed Obama's demand that Israel halt settlement construction, but said that this was only one step in reaching a compromise, "albeit a necessary one."

Mashaal accused the Palestinian Authority of working to eliminate Hamas presence in the West Bank by, killing or arresting the movement's supporters there.

Mashaal, who was speaking to reporters after holding talks with Egyptian General Intelligence chief Omar Suleiman, said that Hamas was being "subjected to a campaign aimed at uprooting it from the West Bank."

He was referring to last week's killing of four Hamas militiamen in Kalkilya by security forces loyal to PA President Mahmoud Abbas.

Mashaal was invited to Cairo for talks with Suleiman and other senior Egyptian officials on ways of ending the rift between Hamas and Fatah.

He was accompanied by several Hamas officials based in the Gaza Strip and Syria.

Earlier this week, a senior Fatah delegation was also in Cairo for talks on the latest tensions with Hamas.

Tuesday's meeting between Suleiman and Mashaal was held in a tense atmosphere, sources close to Hamas said. Mashaal expressed outrage during the meeting over the recent measures taken by Abbas's security forces in the West Bank and Cairo's failure to intervene to end the clampdown, the sources said.

Mashaal stressed that Hamas would not resume reconciliation talks with Fatah unless Abbas halted the security crackdown on the movement in the West Bank.

"Hamas is keen on achieving reconciliation [with Fatah]," he said. "But these obstacles must be removed so as to create a better atmosphere between the two parties."

A Hamas official quoted Mashaal as telling the Egyptians that he viewed Obama's remarks last week in Cairo on the Middle East conflict as a "positive and encouraging" development.

A senior Hamas official on Tuesday urged Obama to talk directly with Hamas, saying it was the representative of the Palestinian people and the American president's drive for Middle East peace was impossible without them.

Hamas's deputy political leader, Moussa Abu Marzouk, also told The Associated Press that the movement would not renounce violence - a key US condition for agreeing to deal with the Islamist group. The US and its European allies also want Hamas to recognize Israel, another step the group has rejected.

The Obama administration should change that position, Abu Marzouk said, "because they know that without Hamas their efforts will not succeed."

Abu Marzouk also dismissed Obama's call to abandon violence, saying: "The real violence in the region is [the Israeli] occupation. It's also unacceptable that Obama talked about violence and didn't talk about occupation."

He praised Obama's firm stand against settlement construction in the West Bank.

The Hamas official said the Obama administration must talk to the movement.

"Dealing with Hamas is vital because he [Obama] cannot deal with people who don't represent the Palestinian people," Abu Marzouk said, in a reference to Abbas's Fatah faction.
Posted by: Fred || 06/11/2009 00:00 || Comments || Link || E-Mail|| [6468 views] Top|| File under: Hamas
Southeast Asia
Vow to prevent Thai split
[Straits Times] THAILAND'S army chief vowed on Wednesday to prevent the restive Muslim-majority south splitting from the Buddhist kingdom as tensions remained high after an attack at a mosque that left 11 people dead.

General Anupong Paochinda reiterated that he believed separatist militants had carried out Monday's assault but said he would not increase the number of security personnel deployed across the three southernmost provinces. There are already 66,000 security forces members in the area, he said.

'The army has a duty not only to prevent violence but also to keep the southernmost provinces from splitting (from Thailand),' Gen Anupong said. 'The shooting was carried out by a group who have been operating for two or three years, who have changed their mode of attack,' he added.

Masked gunmen stormed the mosque in Narathiwat province during evening prayers and sprayed worshippers with bullets, killing 11 people and wounding 12. It was one of the worst episodes of violence in a five-year insurgency that has left 3,700 people dead. The government blames the violence on shadowy Islamist separatists.

Gen Anupong on Tuesday denied local villagers' claims that security forces were behind the mosque carnage.

Earlier Wednesday, a Thai Buddhist woman was shot dead in what appeared to be a revenge killing for Monday's attack. Police said four suspected militants travelling by motorbike had opened fire on the 25-year-old as she sat at lunch with two male colleagues in Yala province.

The gunmen left two hand-written notes on the ground, police said, that read in Thai: 'You have killed innocent people so I have to kill in revenge.' The woman's two colleagues were taken to hospital for emergency surgery to serious gunshot wounds.

The southern region was an autonomous Malay Muslim sultanate until Thailand annexed it in 1902, provoking decades of tension. Most of its 1.8 million inhabitants are Muslim, ethnic Malay and speak a Malay dialect.

A flare-up in unrest over the past week has left 28 people dead, including the woman killed on Wednesday.

Thai Prime Minister Abhisit Vejjajiva agreed with his Malaysian counterpart during a visit to Kuala Lumpur on Monday to step up cooperation in education and the economy in a bid to solve the region's troubles. The two countries have often been at loggerheads over the issue in the past.
Posted by: Fred || 06/11/2009 00:00 || Comments || Link || E-Mail|| [6468 views] Top|| File under: Thai Insurgency
Sri Lanka
Sri Lanka Targets Tamil Tigers' Overseas Support Network
COLOMBO -- After routing the Tamil Tigers at home, the Sri Lankan government has set its sights on destroying the group's network overseas -- an effort that involves working closely with countries that were critical of Sri Lanka's tough tactics during the war.

In recent weeks, Sri Lankan officials have been sifting through computer files, business cards and daily schedules taken from Tamil Tiger offices in the country's north during this year's military offensive. The intelligence haul, officials say, is helping pinpoint sources of financial support and weapons that flowed to the separatist rebels from overseas.

That supply network appears in some disarray after Tiger leaders in Sri Lanka, including chief Velupillai Prabhakaran, were killed, say two Sri Lankan officials involved in the investigations. Now, top members of the Tamil diaspora are jockeying to take the reins of the movement, the officials say. "Everything will be focused on the international arena," said one Ministry of Defense official. "They are losing control of their activities."
Continued on Page 49
Posted by: Steve White || 06/11/2009 00:00 || Comments || Link || E-Mail|| [6476 views] Top|| File under:
Sri Lanka deports Canadian MP for 'rebel support'
A prominent Canadian MP was denied entry to Sri Lanka on Wednesday and deported for allegedly supporting the defeated Tamil Tiger rebels, officials said. Bob Rae, a Liberal member of parliament, former Ontario prime minister and outspoken critic of the Sri Lankan military's offensive against the rebels, was detained after flying into Colombo's Bandaranaike International Airport.

"He was put in the next available flight and sent back," an airport official told AFP. He said Rae was sent aboard by Sri Lankan airlines flight UL503, which flies direct to London's Heathrow airport.

Sri Lankan immigration chief PB Abeykoon said Rae was blacklisted over his alleged links to the separatist Tamil Tiger rebels, who were defeated last month after a massive military onslaught in the north of the island. Rae had added his voice to widespread international condemnation of the offensive, which according to the United Nations left thousands of civilians dead in indiscriminate shelling.

"He is barred from entering the country. He is being deported ... we have intelligence information that he is supporting the LTTE (Liberation Tigers of Tamil Eelam)," Abeykoon said.

In postings on his website, Rae had said he was planning to travel to the island's devastated northern Wanni region, where hundreds of thousands of Tamil civilians are being held under guard in government camps. He said he wanted to press the Sri Lankan government to be magnanimous in victory.

"The war is over, the crowds will shout. But there is a difference between a war ended by agreement and a war ended by death and destruction. If there is no magnanimity in victory there is no victory," he wrote. The MP was involved in failed peace attempts in Sri Lanka following the February 2002 Norwegian-brokered truce between troops and Tamil Tigers, and worked on proposals to create a federal state as a means to peacefully end decades of ethnic bloodshed. The peace process, however, collapsed 18 months ago with both the rebels and the Sri Lankan government choosing to return to war.

Guilty: In the US, meanwhile, four American supporters of LTTE pleaded guilty on Tuesday to terrorism charges.

The defendants included Karunakaran Kandasamy, identified by federal prosecutors in Brooklyn as the Tamil Tigers' top US representative and mastermind of a covert campaign that raised and laundered millions of dollars through a charity front organisation.

Kandasamy, 51, "has accepted full responsibility for his actions in this matter", defence attorney Charles A Ross said outside court.

Ross said he would argue that the complexities of the civil war and Kandasamy's poor health make the former cab driver a good candidate for a "merciful sentence". His client faces up to 20 years in prison at sentencing on November 11.


We can be merciful: give him 19 1/2 years ...

Among the other defendants who pleaded guilty on Tuesday, one was accused of helping buy explosives, missiles, anti-aircraft guns and other weapons for the Tamil Tigers.

Another was charged with trying to bribe US officials to remove the group from the terrorism list. Earlier this year, four other defendants pleaded guilty to similar charges on the eve of their trial in Brooklyn.
Posted by: Fred || 06/11/2009 00:00 || Comments || Link || E-Mail|| [6467 views] Top|| File under:
Syria-Lebanon-Iran
Hariri rules out peace talks with Israel
[Jerusalem Post Middle East] Lebanon will not conduct an independent peace track with Israel, and may not even join the Arab peace initiative, should it become the basis for regional negotiations, Sa'ad Hariri, the billionaire businessman who is the favorite to lead Lebanon's government following Sunday's elections, said on Tuesday. "We will follow after the Arab initiative," he told CNN. "You see, the Arab initiative includes many countries for the peace process, and Lebanon will come as we see fit."

Earlier, when the interviewer reminded Hariri about comments made by pundits suggesting that Lebanon would be the last country to make peace with Israel, the coalition leader readily agreed with the view. "[Other people don't say that,] I say that," he told the station.

Legislative allies said Tuesday that Hariri, the 39-year-old moderate leader of the largest parliamentary bloc in the winning coalition, is expected to replace his ally Fuad Saniora, after his pro-Western coalition fended off a serious challenge from Iranian-backed Hizbullah in weekend elections.

Hariri's alliance dealt a major setback to Hizbullah and its Syrian and Iranian backers in Sunday's vote, gaining 68 seats to the opposing group's 57. The other three seats in the 128-member parliament went to independents.

Fears of Iran gaining more influence in the Arab country swayed Christian swing voters away from the coalition led by the Shi'ite group and helped deliver the election victory to the US-aligned camp. Analysts and voters said Tuesday that President Barack Obama's outreach to the Muslim world also helped blunt the appeal of the group.
Posted by: Fred || 06/11/2009 00:00 || Comments || Link || E-Mail|| [6467 views] Top|| File under:
Reformists waging velvet revolution: Iran Guards
[Al Arabiya Latest] A senior Revolutionary Guard accused President Mahmoud Ahmadinejad's pro-reform opponents on Wednesday of waging a "velvet revolution" in Iran, at the climax of a bitter presidential election campaign.

The comments were a further escalation in a war of words after Ahmadinejad, facing a strong challenge from former Prime Minister Mirhossein Mousavi, accused his rivals of using Hitler-style smear tactics and said they could face jail.

The campaign has shown up divisions among leading figures in the Islamic Republic, between backers of the hard-line incumbent and more moderate advocates of detente with the West, whose supporters have spilled on to the streets for boisterous rallies.

"The presence of supporters of Mirhossein Mousavi on the streets is part of the velvet revolution," said Yadollah Javani, head of the Guards' political office, using a term used to describe the 1989 non-violent revolution in Czechoslovakia.

Mousavi's supporters, dressed in his green campaign color, have taken to the streets of Tehran for nightly rallies, waving flags and banners and shouting anti-Ahmadinejad slogans. "Using a specific color for the first time by a candidate in this election shows the start of a velvet revolution project," Javani said in comments published on the Guards' website on Wednesday.

Describing the moderates and reformists as "extremists", Javani said they were "trying by launching a psychological media war to announce themselves as winner of this election".

Iran often accuses Western powers of seeking to undermine the Islamic state through a "soft" or "velvet revolution" with the help of intellectuals and others inside the country.

"Hitler's Methods"
Mousavi and two other candidates running against Ahmadinejad say he has lied about the state of the economy which is suffering from high inflation and a fall in oil revenues from last year's records.

In a speech in Tehran on Wednesday, Ahmadinejad said his rivals had broken laws against insulting the president and they could face jail. Insulting senior officials is a crime in Iran punishable by a maximum two-year jail sentence. "Such insults and accusations against the government are a return to Hitler's methods, to repeat lies and accusations ... until everyone believes those lies," the semi-official Fars news agency quoted him as saying.

Ahmadinejad has accused Mousavi's supporters, including former President Akbar Hashemi Rafsanjani, of corruption.

A furious Rafsanjani fired off a letter to Iran's Supreme Leader Ali Khamenei, which was published in several newspapers, saying he had personally told Ahmadinejad to take back the remarks. "I also asked state television to allocate time to defend those accused according to the law... but these suggestions were not accepted and the (supreme) leader chose to remain silent," Rafsanjani wrote. He said Ahmadinejad's "irresponsible and untruthful remarks" were similar to the "bitter remarks of monafeghin (hypocrites) and anti-revolutionaries during the early years of the Islamic revolution."

Mousavi says Ahmadinejad has isolated Iran with his vitriolic attacks on the United States, his combative line on Iran's nuclear policy and his questioning of the Holocaust.

He advocates easing nuclear tension, while rejecting demands that Tehran halt nuclear work which the West fears could be used to make bombs. Iran, the world's fifth-largest oil exporter, says its nuclear program is peaceful.

Friday's election will not change Tehran's nuclear policy, which is decided by Khamenei, but a victory for Mousavi could herald a less confrontational relationship with the West.

Mousavi, who had been out of the political spotlight since serving as prime minister during the 1980-88 war with Iraq, has attracted strong support and his sympathizers increasingly believe he could win the election.

The outcome remains unpredictable. The relatively unknown Ahmadinejad surprised everyone with his victory four years ago, and he has enjoyed Khamenei's support throughout his presidency.

Analysts say no candidate is likely to gain the 50 percent needed for an outright first-round victory, forcing a run-off between the two front-runners a week later.
Posted by: Fred || 06/11/2009 00:00 || Comments || Link || E-Mail|| [6465 views] Top|| File under: Govt of Iran
Israel fears Hezbollah may get LebanonŽs arms
[Al Arabiya Latest] Israel fears that some military aid granted to Lebanon by the United States may fall into the hands of Hezbollah, the Shiite armed-group with which it fought a war three years ago, Defense Minister Ehud Barak said on Wednesday.
Posted by: Fred || 06/11/2009 00:00 || Comments || Link || E-Mail|| [6468 views] Top|| File under: Hezbollah
Terror Networks
Terrorists' 'Right to Remain Silent?'
A senior Republican on the House Intelligence Committee is accusing the Obama administration of quietly ordering the FBI to start reading Miranda rights to suspected terrorists at U.S. military detention facilities in Afghanistan.

The move is reportedly creating chaos in the field among the CIA, FBI and military personnel, according to Rep. Mike Rogers, R-Mich. The soldiers, especially, he says, are frustrated that giving high value detainees Miranda rights -- the right to remain silent, the right to an attorney -- is impeding their ability to pursue intelligence on the battlefield, according to a story first reported by the Weekly Standard.

"What I found was lots of confusion and very frustrated people on the front lines who are trying to, well, make Afghanistan successful for the United States and its allies," said Rogers, who serves on the House Intelligence Committee.

Rogers, a former FBI special agent who served in the U.S. Army, just returned from Afghanistan and a visit to Bagram Air Base, where he said the rights are being read.

"I witnessed it myself, talked to the people on the ground," he said. "What you have is two very separate missions colliding in the field in a combat zone. Again, anytime that you offer confusion in that environment that's already chaotic and confusing enough, you jeopardize a soldier's life."

U.S. commanders told FOX News soldiers are not reading Miranda rights to detainees, but those commanders could not speak to whether the FBI was doing so. The practice has not been instituted at detention facilities in Iraq or at Guantanamo Bay, according to U.S. senior military officials.

Asked if the Obama administration had ordered that Miranda rights be read to certain detainees, White House spokesman Robert Gibbs said, "I have no reason to disbelieve a member of Congress. But I don't know any of the circumstances that are involved around it."

But Gibbs acknowledged that it wouldn't be a surprise to find out that it was happening.

Justice Department spokesman Dean Boyd denied there has been a policy change covering detainees.

"There has been no policy change nor blanket instruction for FBI agents to Mirandize detainees overseas," he said in a statement, adding, "While there have been specific cases in which FBI agents have Mirandized suspects overseas, at both Bagram and in other situations, in order to preserve the quality of evidence obtained, there has been no overall policy change with respect to detainees."

Some senators wonder what would have happened if Khaled Sheikh Mohammad, a self-confessed architect of the Sept. 11 terrorist attacks, had been read his Miranda rights.

"I'd be very concerned if we're sending FBI agents over to Bagram Air Base in the middle of a military operation to start reading Miranda rights to detainees caught on the battlefield," Sen. Lindsey Graham, R-S.C., said.
Posted by: GolfBravoUSMC || 06/11/2009 11:05 || Comments || Link || E-Mail|| [6565 views] Top|| File under:
Who's in the News
46
[untagged]
5
Govt of Pakistan
3
Govt of Iran
3
al-Qaeda in Pakistan
2
Hamas
2
Thai Insurgency
2
Lashkar e-Taiba
2
Palestinian Authority
1
TTP
1
al-Qaeda
1
al-Qaeda in North Africa
1
Hezbollah
1
Iraqi Insurgency
1
Pirates
1
Taliban
Bookmark
E-Mail Me
The Classics
The O Club
Rantburg Store
The Bloids
The Never-ending Story
Thugburg
Gulf War I
The Way We Were
Bio
Merry-Go-Blog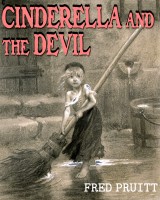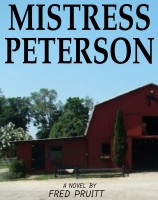 On Sale now!


A multi-volume chronology and reference guide set detailing three years of the Mexican Drug War between 2010 and 2012.

Rantburg.com and borderlandbeat.com correspondent and author Chris Covert presents his first non-fiction work detailing the drug and gang related violence in Mexico.

Chris gives us Mexican press dispatches of drug and gang war violence over three years, presented in a multi volume set intended to chronicle the death, violence and mayhem which has dominated Mexico for six years.
Click here for more information


Meet the Mods
In no particular order...


Steve White
Seafarious
Pappy
lotp
Scooter McGruder
john frum
tu3031
badanov
sherry
ryuge
GolfBravoUSMC
Bright Pebbles
trailing wife
Gloria
Fred
Besoeker
Glenmore
Frank G
3dc
Skidmark
Alaska Paul



Better than the average link...



Rantburg was assembled from recycled algorithms in the United States of America. No trees were destroyed in the production of this weblog. We did hurt some, though. Sorry.
3.236.52.68

Help keep the Burg running! Paypal: