Bangladesh
Bail of 15 BDR men rejected
June 6: A court here on May 26 rejecting the bail of 15 members of Bangladesh Rifles (BDR) sent them to jail. Additional Chief Judicial Magistrate Saiful Islam rejected the bail. Court sources said 15 BDR men of 31 Battalion of Lalmonirhat BDR headquarters were arrested in connection with sedition following February 25 and 26 BDR mutiny in Peelkhana BDR headquarters.

The BDR men were produced before the court of Additional Chief Judicial Magistrate. The BDR men prayed for bail through their lawyer. The court rejected the bail and sent them to jail.


How many die of a heart attack versus how many die of cirrhosis?
Posted by: Steve White || 06/07/2009 00:00 || Comments || Link || [336066 views] Top|| File under:
Caribbean-Latin America
Brazil finds two bodies from Air France crash
[Al Arabiya Latest] Brazil's air force on Saturday recovered two male bodies and debris from an Air France jetliner that came down over the Atlantic nearly a week earlier with 228 people on board, a spokesman said.

The first bodies from the crash were found along with debris that came from the doomed flight, spokesman Jorge Amaral told reporters in the northeastern city of Recife. "This morning at 8:14 a.m., we confirmed the rescue from the water of pieces and bodies that belonged to the Air France flight," Amaral said. He said the two bodies, the first recovered from the downed flight, were those of men.

Among the debris retrieved on Saturday was a seat with a serial number that matched the missing flight, a rucksack, and a case with an Air France ticket inside, rescue officials said. It was the first find from the aircraft in six days of searching the open Atlantic.

Objects recovered from the sea on Thursday turned out not to be part of the crash, as searchers battled days of terrible weather conditions -- with rain limiting the visibility and waves of up to 1.8 meters (6 feet).

The discoveries took place 450 kilometers (300 miles) northeast of Brazil's Atlantic archipelago of Fernando de Noronha, itself 370 kilometers from the mainland.

Several Brazilian navy ships have also arrived in the area, but fears have grown that many bodies sank or were devoured by sharks.
Posted by: Fred || 06/07/2009 00:00 || Comments || Link || [336065 views] Top|| File under:
China-Japan-Koreas
U.S. Thinking of Restoring N. Korea to Terror List
And we're going to keep thinking about it, by gum!

WASHINGTON — Concerned by North Korean behavior that she called "very provocative and belligerent," Secretary of State Hillary Rodham Clinton said in an interview aired Sunday that the United States was considering putting North Korea back on its list of state sponsors of terrorism, a clear signal that any slim hopes once held for improved relations had been dashed.

"We're going to look at it," Mrs. Clinton said in an interview recorded earlier for the ABC News program "This Week" when asked about returning Pyongyang to the list.


Is she wearing rose-colored glasses as she looks?

She suggested that international concern over North Korea had clearly sharpened following its recent nuclear and missile tests. She said that both China and Russia, which had balked earlier, seemed more ready now to increase pressure on North Korea. A strong sanctions resolution against the North would most likely emerge from the U.N. Security Council, backed by both countries, she said.

"What is going somewhere is additional sanctions in the United Nations — arms embargo, other measures taken against North Korea with the full support of China and Russia," she said. "We think we're going to come out of this with very strong resolution, with teeth, that will have consequences for the North Korean regime."


Honestly, if she thinks that she's clueless. If she's saying that just for public consumption then my respect goes up -- more if she didn't have to epoxy her lips on beforehand ...

Mrs. Clinton said that the Obama administration was still evaluating reports that the North Korean leader, Kim Jong-Il, had designated his youngest son, Kim Jong-un, as his successor.

And as the administration presses Pyongyang to release two young Americans being held as spies, she said it remained unclear who in North Korea would decide their fate. That uncertainty reflects the opaque nature of the Pyongyang government, particularly as the end of Kim Jong-il's rule appears to be moving closer.
Regarding the terrorism list, Mrs. Clinton suggested that such an action would not be taken simply out of exasperation with North Korea. "There's a process for it," she said. "Obviously we would want to see recent evidence of their support for international terrorism." Asked whether such evidence was already in hand, she added: "We're just beginning to look at it. I don't have an answer for you right now."


We should have been looking at re-implementing sanctions from the day we lifted them. Some career State Department person should have had all this lined up and worked out. When the Hildebeast came to State she could have been handled a file with everything required.

When the Bush administration removed North Korea from the list in October, it was largely seen as a political move meant to salvage a fragile nuclear deal. The State Department said at the time that the decision had been made after Pyongyang agreed to resume disabling a plutonium plant and to allow inspections to assure that it had halted its nuclear program. "Obviously they were taken off of the list for a purpose, and that purpose is being thwarted by their actions," Mrs. Clinton said Sunday.

"If we do not take significant and effective action against the North Koreans now," Mrs. Clinton said, "we'll spark an arms race in Northeast Asia. I don't think anybody wants to see that."


Now there's a subtle statement, one that China ought to note, since now it's an official statement about the risk of an arms race -- and in particular, one type of weapon ...

Japan pressed China on Sunday to take a tough stance on North Korea, saying anything but a "strong" U.N. Security Council resolution in response to last month's nuclear test would send the wrong message, The Associated Press reported from Tokyo.

But China supports a "moderate and balanced" resolution, a Japanese Foreign Ministry official said on condition of anonymity, citing department policy.
Posted by: Steve White || 06/07/2009 14:24 || Comments || Link || [336065 views] Top|| File under:
Obama hardens US stance on North Korean defiance
His patience tested, President Barack Obama on Saturday promised a new and stronger response to defiant North Korea, saying that while he prefers diplomacy he is now taking a "very hard look" at tougher measures. A Pentagon official said no military moves were planned.


A very strongly worded note?




From pudding to jello ...
Posted by: g(r)omgoru || 06/07/2009 03:12 || Comments || Link || [336096 views] Top|| File under:
Clinton presses N. Korea on 2 U.S. journalists
[Kyodo: Korea] Secretary of State Hillary Clinton on Friday urged North Korea to free two American journalists who are on trial on suspicion of illegally entering the reclusive country. ŽŽWe call again on the North Korean government to release them and enable them to come home as soon as possible,ŽŽ she told reporters after a meeting with Turkish Foreign Minister Ahmet Davutoglu.
Posted by: Fred || 06/07/2009 00:00 || Comments || Link || [336067 views] Top|| File under:
Revised U.N. draft obligates member nations to inspect N. Korean cargo
[Kyodo: Korea] A revised draft Security Council resolution outlined by seven key United Nations members on North KoreaŽs second nuclear test would obligate all U.N. members to inspect North Korean cargo if it is suspected of carrying nuclear or missile-related items, U.N. diplomatic sources said Friday. The revised draft also includes additional financial sanctions against North Korea in line with a call by Japan and the United States, the sources said.
Posted by: Fred || 06/07/2009 00:00 || Comments || Link || [336067 views] Top|| File under:
Lee says no compromise against North's threats
SEOUL, June 6 (Yonhap) -- South Korean President Lee Myung-bak said Saturday his government will not make any compromise in the face of North Korea's heightened threats following its second nuclear test.

"I would like to make it clear that there will be no compromise against things that threaten our people and security," Lee said in a speech marking Memorial Day. "North Korea is threatening the peace and safety of our people as well as the world by conducting a nuclear test and launching missiles."

Lee's stern message comes as the United Nations Security Council as well as South Korea and Japan were negotiating possible sanctions on North Korea for conducting the May 25 nuclear test.
Along with the concerted move, the United States is also reportedly preparing to impose its own financial sanctions against North Korea. "North Korea must keep its promise of denuclearizing the Korean Peninsula and come back to the six-party and inter-Korean talks," Lee said.

Lee took office in early 2008 and, unlike his two liberal predecessors, adopted a firmer line by linking Seoul's generous aid to the North with progress made in dismantling its nuclear facilities. The move angered North Korea. Since then, inter-Korean relations have deteriorated significantly.
Posted by: Steve White || 06/07/2009 00:00 || Comments || Link || [336084 views] Top|| File under:
India-Pakistan
Pakistan diverted terror aid to fight India
[Iran Press TV Latest] The Pentagon confirms one of South Asia's worst kept secrets - Pakistan diverted billions of dollars of US aid to boost offensive capabilities against India.

After the 9/11 incident, the Bush administration poured billions of dollars into Islamabad's coffers to fight the war on terror specifically to fight al-Qaeda and the Taliban. But Islamabad redirected a substantial amount to buy a mind-boggling array of conventional American weaponry to use against India, the Pentagon report revealed.

India has repeatedly pointed out that much of the military hardware on Pakistan's shopping list was not suited to anti-terror operations.

The Pentagon report points to the funds given to Pakistan by former president George W. Bush during the years 2002 to 2009. It says that the brazen diversion of funds from the time of former president Pervez Musharraf, were used to acquire arms ranging from anti-tank missiles to F16s.

It was quite clear that the purchased hardware were not suited for anti-terror operations but was meant to blunt India's edge in conventional weaponry. The Bush administration was "aware" of the misuse, the Pentagon said.

Musharraf was often described by Bush as America's 'strong' ally in the 'war against terror'.

Although US lawmakers have expressed concern that Pakistan is arming itself against India, Congress is currently debating another aid bill for Islamabad and that too, with a substantial military component, the Pentagon said.

Pakistan, which has shrewdly exploited the dubious distinction of being the epicenter of world terrorism, may have its way yet again, it said.
Posted by: Fred || 06/07/2009 00:00 || Comments || Link || [336064 views] Top|| File under: Govt of Pakistan
Arrested cleric ran Lashkar's Nepal hub
An alleged Lashkar-e-Taiba operative held on Thursday ran a logistical hub that funnelled dozens of jihadists through Nepal to targets across in India, Delhi Police sources have told The Hindu.

Working with fugitive Lashkar commander Mohammad Saifullah, Bihar-born Nepali national Mohammad Omar Madani provided Lashkar operatives with passports, cash and communications facilities that allowed them to travel from Pakistan to India through Kathmandu -- and then secure their escape.

Fahim Arshad Ansari, who is now being tried on charges of having generated the videotape that facilitated the training of the perpetrators of November's carnage in Mumbai, is among those alleged to have benefited from the logistical infrastructure Madani helped set up. Sabahuddin Ahmed, Ansari's immediate superior and the first Indian national to have commanded a Lashkar field unit, also used the Lashkar's transit hub.

Lured by lucre?
Madani's journey into the Lashkar, Delhi police sources said, began after he tapped Nepali Islamists for funds to expand the family-run Shams-ul-Huda seminary at Kalyanpur, in Nepal's Saptari district.

Nepal-based Jamaat Ahl-e-Hadis activists Abdul Khaliq and Mohammad Haroun are alleged to have put Madani in contact with the Markaz Dawat wal'Irshad --the name used by the Lashkar-e-Taiba's parent organisation, the Jamaat-ud-Dawa, prior to its proscription by Pakistan in 2002.

According to the Delhi police, Madani first attended the Markaz's annual rally at Muridke, near Lahore, in 1997. He met with Markaz chief Hafiz Mohammad Saeed -- who was controversially released from house arrest in Pakistan earlier this week -- as well as key military commanders Zaki-ur-Rahman Lakhvi and then in-charge of operations targeting India, Mohammad Azam Cheema.

Delhi police sources said Madani had visited Pakistan at least twice in recent years and met Saeed on both occasions. He also spent time in Qatar raising funds for Islamist causes in Nepal.

Police believe Madani recruited upwards of two dozen residents of the India-Nepal borderlands to the Lashkar. Among them is Kamal Ahmed Ansari, who is now being tried for his alleged role in the 2006 bombing of Mumbai's suburban train system.

Born in Balkatuwa village in Bihar's Madhubani district, Saudi Arabia-educated Madani belongs to a locally-renowned clerical family.

His father, Shams-ul-Huda Madani, set the Jamia Islamia madrasa at Janakpur, just across the border in Nepal, more than two decades ago.

Speaking to journalists in New Delhi, Union Home Minister P Chidambaram described Madani's arrest as "a measure of the good intelligence and good investigative work done by our intelligence agencies and police."
Posted by: || 06/07/2009 00:00 || Comments || Link || [336065 views] Top|| File under: Lashkar e-Taiba
188 of 416 missing people recovered: Interior Minister
[Geo News] The federal Interior Minister Rehman Malik Saturday the number of missing persons in the country is 416, of them, 188 have been traced out. He said during a meeting under him that anything likes of greater Balochistan would not be tolerated. The interior minister said the decision has been made to send a new information form to the families of missing persons, adding the statistics of 6000 missing persons in Balochistan proved wrong; only 443 people from Balochistan are missing. Talking to media, Rehman Malik said at least 1500 families went to Afghanistan from Balochistan the last year and it is quite possible that the missing people would have gone with them. However, the police and other intelligence agencies have been directed to conduct probe in this connection, he said. The interior minister said the action will be taken against the miscreants wherever they are in Swat or Balochistan.
Posted by: Fred || 06/07/2009 00:00 || Comments || Link || [336066 views] Top|| File under: Govt of Pakistan
MQM activist killed in Shah Faisal Colony
[Geo News] An operative of Muttahida Qaumi Movement (MQM) was killed in firing by the unidentified miscreants in Shah Faisal Colony-3, Geo News reported Saturday.
Posted by: Fred || 06/07/2009 00:00 || Comments || Link || [336067 views] Top|| File under:
Dismantle terror network before talks: Krishna
India on Friday ruled out resumption of dialogue with Pakistan until it takes ``concrete measures" to dismantle the infrastructure of terrorism that was conceiving and executing violent activities against it.

"We will not talk unless they take concrete measures to prevent terror attacks emanating from the soil of Pakistan aimed against India," External Affairs Minister S.M. Krishna told journalists when asked to comment on reports that there were attempts to resume dialogue with Pakistan.

He drew attention to the release of Jamaat-ud-Dawa chief Hafiz Saeed to prove that "this only shows that Pakistan is not serious about terror and all that terror spells out." There has been talk that India might open a channel and thus pre-empt the U.S.' urgings to resume dialogue with Pakistan when senior U.S. administration official William Burns followed by Secretary of State Hillary Clinton come calling next week and next month, respectively. Foreign Secretary Shiv Shankar Menon also said that India would like to have a stable, peaceful and prosperous Pakistan as its neighbour and New Delhi would like to work towards that end. But "terrorists from Pakistani soil" against India stops it from achieving that goal.

Highly placed sources asserted that not once in the past four months had the U.S. broached the subject of a dialogue with Pakistan. India is also likely to tell its U.S. interlocutors that though Pakistan is engaged in cleaning the North West Frontier Province of militants, it has not taken action against terror groups that affect India.

In fact, their links with the Pakistani Taliban have become much stronger after its spread into southern Punjab, including Multan and Bhawalpur. Therefore, the capacity of anti-India groups to mount major attacks has remained unimpaired.

Though Pakistan has taken dramatic action against the Taliban, India feels it is too early to say whether they are winning because its army has a history of winning battles but the state is unable to hold the area. In this case too, Pakistan has failed to spell out or does not have any intent for the future. Mr. Krishna said India was ready to address the concerns of countries which that feel their citizens are unsafe in the country, but declined to say anything on the U.S. travel advisory, because Union Home Minister P. Chidambaram has already said that India was a very safe country to travel. The advisory termed India a "high threat" destination from terrorism and asked its citizens to be vigilant. But Mr. Chidamabaram did not find any justification in this billing. "If there are any concerns of particular countries, we are willing to address them," he added .

Mr. Krishna refrained from an instantaneous appraisal of U.S. President Barack Obama's speech on Thursday in Cairo, saying: "we will have to wait and watch. He has made a broad appeal. It was a reconciliatory speech and we will have to watch the reaction from the Islamic world."
Posted by: || 06/07/2009 00:00 || Comments || Link || [336083 views] Top|| File under: Govt of Pakistan
Iraq
Qaeda activities in Iraq down: top US army chief
[Al Arabiya Latest] Al Qaeda's activities in Iraq have declined and the organization's leadership may shift from Iraq to Somalia, United States chairman of the Joint Chiefs of Staff, the highest position in U.S. military told the pan-Arab station Al Arabiya TV in the first exclusive interview with an Arab satellite station.

Despite the evident increase in violence in some parts of Iraq, Admiral Mike Mullen, chairman of the Joint Chiefs of Staff assured Al Arabiya that al-Qaeda's presence has decreased in the country and insisted that the pullout of American forces from Iraq is on track. "The U.S. military is committed to withdrawing from Iraqi cities at the end of this month according to the agreement reached with the Iraqi government," Mullen said in the interview that will be aired on Saturday at 16:00 GMT.

"Iraq's security forces are capable of meeting these security developments," Mulled added and said that the U.S. military and the Iraqi forces have collaborated on a "security plan" to ensure the upcoming transition.
Posted by: Fred || 06/07/2009 00:00 || Comments || Link || [336064 views] Top|| File under: al-Qaeda in Iraq
Israel-Palestine-Jordan
Israel rejects Clinton claim of no agreement on settlements
Just after US President Barack Obama's landmark address in Cairo, and just before US Mideast envoy George Mitchell returns to the region on Tuesday, the dispute between Washington and Jerusalem over settlement construction ratcheted up a notch.

Israeli officials rejected on Saturday a statement by US Secretary of State Hillary Clinton dismissing Israeli assertions that the Bush administration had agreed to allow some construction in the settlements to allow for natural growth.

"There is no memorialization of any informal and oral agreements. If they did occur, which, of course, people say they did, they did not become part of the official position of the United States government," Clinton told reporters on Friday, in a news conference with her Turkish counterpart, Ahmet Davutoglu, at the State Department.


We should keep a promise to a bunch of kikes?


Recently, Israeli officials, buttressed by some former Bush administration appointees, have maintained that Jerusalem retained tacit US approval to build in already existing settlements, so long as new settlements were not created, the lines of the settlements' boundaries did not expand and no government aid was given to these residents.

Some Israeli officials are contending that the US is backtracking on previous understandings which were vital to Israel supporting both the Gaza disengagement, and the road map, a three-stage process leading towards a Palestinian state which called for a halt to settlement construction, including for natural growth.


Posted by: g(r)omgoru || 06/07/2009 03:02 || Comments || Link || [336066 views] Top|| File under:
Saudi FM: US aid to Israel should cease
[Iran Press TV Latest] Amidst frosty relations between Washington and Tel Aviv, the Saudi foreign minister says Washington should cut off its aid to Tel Aviv should it continue its occupation of Arab land.



"If you give aid to someone and they indiscriminately occupy other people's lands, you bear some responsibility."

In an interview with Newsweek magazine to be published on June 15, Prince Saud al-Faisal said that Washington would be held 'responsible' for Israel's actions if its unquestionable support for Tel Aviv continues. "If you give aid to someone and they indiscriminately occupy other people's lands, you bear some responsibility."

His remarks come amid a deepening rift between Washington and Tel Aviv over a whole host of issues including the creation of a sovereign Palestinian state which the Obama administration insists on and the hawkish government of Benjamin Netanyahu is strongly opposed to.

Al-Faisal added that the US support was the main bargaining chip in the Middle East peace process and should be used to restore peace in the region.

"The United States has the means to persuade the Israelis to work for a peaceful settlement. It needs to tell them that if it is going to continue to help them, they must be reasonable and make reasonable concessions."

He said Arab states could only consider relations with Israel as an incentive, adding that the normalization of ties would not be realized unless Tel Aviv retreated from occupied land.

"If we put that [normalization] before the return of Arab land we are giving away the only bargaining chip in the hands of Arab countries," the foreign minister said.
Posted by: Fred || 06/07/2009 00:00 || Comments || Link || [336090 views] Top|| File under:
Hamas says prisoner swap talks have resumed
[Jerusalem Post Middle East] Hamas confirmed on Thursday that its representatives have traveled to Cairo for talks on the fate of kidnapped IDF soldier Gilad Schalit.

A Hamas official in the Gaza Strip said that "a number of Hamas operatives" had been summoned by the Egyptian authorities as part of renewed efforts to reach agreement with Israel over a prisoner exchange.

The official refused to comment on a report in the London-based Al-Hayat newspaper, according to which Ahmed Jabari, commander of Hamas's armed wing, Izzadin Kassam, was among the Hamas representatives who headed to Egypt.

The report claimed that Marwan Issa, another senior member of Izzadin Kassam, was also in Egypt for the same purpose.

The newspaper quoted "informed Palestinian sources" as saying that indirect negotiations between Israel and Hamas over the release of Schalit and Palestinian prisoners held in Israel jails had actually been resumed from the point where they ended a few months ago.

Hamas is demanding, in return for Schalit, the release of some 1,000 prisoners, half of whom are serving lengthy sentences for their involvement in killing Israelis.

Osama Mazini, a top Hamas official who serves as a spokesman on the Schalit case, said on Thursday that his movement was not opposed to renewing the negotiations with Israel over a prisoner swap.

He pointed out that Hamas's demands for the release of Schalit remained unchanged. "We continue to insist on the release of 1,000 prisoners, including those serving lengthy sentences, women, minors and the elderly," he said. "If they accept our conditions, the case of the soldier will be over."

Mazini added that Hamas had no plans to soften its position or change its demands. He said that the Egyptians would continue to act as mediators between Israel and Hamas in an attempt to achieve agreement over a prisoner exchange.
Posted by: Fred || 06/07/2009 00:00 || Comments || Link || [336066 views] Top|| File under: Hamas
Sri Lanka
Sri Lanka doctors 'to be tried'
A group of doctors who worked in Sri Lanka's rebel-held war zone are being held on suspicion of collaborating with Tamil rebels, the government says. The doctors could be in detention for a year or more before being tried.

With journalists banned from the conflict zone, they became an important source of news about the fighting during the final bloody months of war. There has been no word from the doctors, whose work was praised by the US and UN, since they were detained.

Last month the Sri Lankan government defeated Tamil Tiger rebels fighting for a separate homeland. During the final phase of the war, the group of doctors treated wounded and ill patients admitted to the makeshift health posts in the Liberation Tigers of Tamil Eelam (LTTE)-held zone encircled by government forces. Two of them were senior local health directors and the United States has said they "helped save many lives" while the UN called them "heroic".

But the BBC's Charles Haviland in Colombo says that the government was infuriated by the doctors' media interviews from the zone, in which they said some of the shelling there had come from the government side and had killed civilians.

In an interview with BBC World TV, Sri Lankan Foreign Minister Rohita Bogollagama accused the doctors of "spreading falsehoods". He said that the International Committee of the Red Thingy Cross (ICRC) had full access to them. Mr Bogollagama said the issue was whether the pair had been looking after civilians or whether they had been used by the rebels "for other purposes".

"What is the heroic act the doctors have done in terms of supporting the Tamil Tigers agenda?" he asked.

In the final stages of the war the doctors made no comment on the allegations from the government that they were supporting the rebels.

IHuman Rights Minister Mahinda Samarasinghe told the BBC they are being detained at the Criminal Investigation Department on "reasonable suspicion of collaboration with the LTTE".

"I don't know what the investigations would reveal but maybe they were even part of that whole conspiracy to put forward this notion that government forces were shelling and targeting hospitals and indiscriminately targeting civilians as a result of the shelling," he said.

The government says not a single civilian died as a result of its final offensive, despite international allegations to the contrary.


That's not sustainable. Far better for the Lankan government to come clean and fix the problem.

The minister says the doctors must be produced in court every month while investigations proceed pending possible charges. He said the investigation could last up to a year, but there might be extensions to that.

Separately, Sri Lanka's foreign secretary, Palitha Kohona, has been speaking of the government-run camps where more than 250,000 Tamils from the war zone are detained. He said everyone there had to be carefully screened, adding that it was "quite likely" that even many elderly people were "with the LTTE, at least mentally".
Posted by: Steve White || 06/07/2009 00:00 || Comments || Link || [336064 views] Top|| File under:
Sri Lanka's Chief Justice condemns 'internment' of Tamils
Sri Lanka's Chief Justice has lambasted the Government publicly for holding more than 280,000 Tamil civilians against their will in military-run camps, questioning the legality of their detention. Sarath Nanda Silva, who retires at the end of the month, chose the opening of a new court complex for his attack on the policy of interning Tamil civilians.

"They live outside the protection of the law of the country," the country's top jurist, an ethnic Sinhalese, said of the camp dwellers. "I am saying this in public, and ready to face any consequences. We are doing a great wrong to these people."

Mr Silva's remarks reflected the intimidation directed at those who criticise the Government, including at least 14 local journalists who have been murdered in mysterious circumstances since the beginning of the final offensive against the Tamil Tigers.

On Thursday, Sir John Holmes, the United Nation's humanitarian chief, said that there was a limit to how long the international community could continue to support what "are effectively internment camps". "The biggest problem is the nature of the camps," Sir John told The Times. "They need to become proper IDP [internally displaced persons] camps. The longer this goes on, the harder it is for us to support them."


There has to be a process to separate combatants from refugees. That's going to take time.

Mr Silva, who spent a day visiting the camps in May, before the final influx of civilians, said conditions there were appalling. "While we build new courts, ten people live in one tent in these camps," he said. "They could stand straight only in the centre of these tents. Their necks will break if they move to a side of the tent."
Posted by: Steve White || 06/07/2009 00:00 || Comments || Link || [336086 views] Top|| File under:
Syria-Lebanon-Iran
Naharnet: Leb Elections 2009 Live Coverage
5:05pm Fist fights erupt between supporters of PM Fouad Saniora and candidate Osama Saad in Saida.

5:00pm LBC: LBC team was attacked in Beirut.

4:40pm MP Saad Hariri following a tour of polling centers in Beirut: I hope that all Lebanese will exercise patience during the election process.

4:30pm Baroud: No extension of voting hours across the entire country. Extending voting hours is only up to the polling center registrar.

4:27pm Baroud denied use of forged IDs, adding that extending voting hours till after 7pm may vary depending on each polling center.

4:25pm Baroud: The security plan was a success and all breaches were not a cause for concern and were quickly brought under army and police control.

4:20pm Baroud during a news conference at interior ministry: The intensity of the ballot was normal in some areas and upsetting in others.

3:35pm NBN: reports of a scuffle between Justice Minister Ibrahim Najjar's bodyguards and Lebanese troops in Zahle.

3:30pm Syriac Bishop George Saliba denied reports that priest Akari had been held by MP Michel Murr supporters.

3:11pm MP Mohammed Raad after casting his vote: The problem of congestion at polling stations is due to holding elections in a single day.
Posted by: || 06/07/2009 10:21 || Comments || Link || [336082 views] Top|| File under:
Lebanon Gearing up for Elections tomorrow
Polls will open in less than 24 hours for Lebanon's parliamentary elections, and civil servants are preparing polling stations and ballot boxes for Sunday's crucial vote. International election monitors, including former president Jimmy Carter, will be overseeing the voting process.

Lebanese civil servants, who oversee polling stations have been dispatched to their assigned posts across the country, and paper ballots, along with plastic ballot boxes have been expedited to each electoral district.

Beirut's acting governor, Naseef Kaloush told reporters that all systems were go in the capital when polling begins Sunday.

There have been complaints, however, in other far-flung electoral districts such as the West Bekaa, bordering Syria. One teacher, who is in charge of a polling station in Baalbek Hermel complained that the "situation is chaotic."

At another polling station near the Christian Bekaa Valley town of Zahle, the situation appeared under control, with security forces guarding the area in an armed personnel carrier.

Lebanon's top political leaders, including those of the pro-Western March 14th movement such as Druze chief Walid Jumblatt, former president Amin Gemayel and parliamentary majority leader Saad Hariri all went on TV urging supporters to vote.

There have been some charges of unfair election tactics, including the forging of national ID cards. Interior Minister Ziad Baroud insisted to reporters that he thinks such forging is difficult, if not impossible.
Posted by: Steve White || 06/07/2009 00:00 || Comments || Link || [336065 views] Top|| File under:
Who's in the News
41
[untagged]
4
Govt of Pakistan
2
Hamas
1
al-Qaeda in North Africa
1
al-Qaeda in Pakistan
1
al-Shabaab
1
al-Qaeda in Iraq
1
Abu Sayyaf
1
Jundullah
1
Lashkar e-Taiba
1
Moro Islamic Liberation Front
1
Pirates
1
Thai Insurgency
1
TNSM
Bookmark
E-Mail Me
The Classics
The O Club
Rantburg Store
The Bloids
The Never-ending Story
Thugburg
Gulf War I
The Way We Were
Bio
Merry-Go-Blog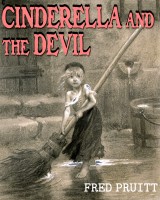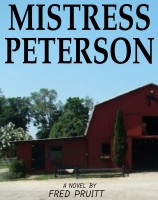 On Sale now!


A multi-volume chronology and reference guide set detailing three years of the Mexican Drug War between 2010 and 2012.

Rantburg.com and borderlandbeat.com correspondent and author Chris Covert presents his first non-fiction work detailing the drug and gang related violence in Mexico.

Chris gives us Mexican press dispatches of drug and gang war violence over three years, presented in a multi volume set intended to chronicle the death, violence and mayhem which has dominated Mexico for six years.
Click here for more information


Meet the Mods
In no particular order...


Steve White
Seafarious
tu3031
badanov
sherry
ryuge
GolfBravoUSMC
Bright Pebbles
trailing wife
Gloria
Fred
Besoeker
Glenmore
Frank G
3dc
Skidmark



Better than the average link...



Rantburg was assembled from recycled algorithms in the United States of America. No trees were destroyed in the production of this weblog. We did hurt some, though. Sorry.
35.175.107.142

Help keep the Burg running! Paypal: