India-Pakistan
Taliban's nexus with militant outfits in J-K
The latest report by a US Think Tank has warned Pakistan that if it fails to take action against the terrorist outfits operating from its soil in Jammu and Kashmir and rest of India, New Delhi might consider the option of propping separatist outfits in both Balochistan and Sindh. It says there is no evidence of India doing so thus far though Pakistan has been blaming New Delhi on this account for the past five years or more. Islamabad has gone to the extent of saying that Indian Consulates in Afghanistan are indulging in this task only.



Whether India will do tit for tat is a moot question because India is not Pakistan where Generals decide the foreign policy options and counter-insurgency plans.

Whether India will do tit for tat is a moot question because India is not Pakistan where Generals decide the foreign policy options and counter-insurgency plans. Yes, despite the grudge that Pakistan is not doing anything to deal with the outfits like the Lashkar-e-Taiba (LeT) and the Jaish-e-Mohammad. (JeM), and the growing feeling that the release from house arrest of Jamaat-ud-Dawa chief Hafiz Mohd Saeed Hafeez demonstrates Pakistan's lack of seriousness in the fight against terrorism, Pakistan looses no occasion to impulsively charge India for all the ills it is facing. Soon after the attack on Sri Lankan cricket team in Lahore, there were accusations against India, by responsible persons, that there was an Indian hand in this. A minister of North West Frontier Government recently said all the militants getting killed in Swat were Indians. He ignores the fact that the Taliban has joined hands with other militant outfits in Pakistan and Afghanistan as well as the outfits operating from Pakistan in Kashmir.

Recently there were reports about presence of Taliban in Kashmir that raised a lot of dust across the board. There were firm denials from all quarters saying the reports could not be relied upon in the absence of any evidence. Even the militant arrested by the Security Forces from Gurez area, who was one of the group of 31 militants trying to cross over from across the LOC last month, denied such a presence. A section of local media in Kashmir thought that such reports were being circulated by those interested in spoiling the tourist season in the state.

But the matter does not end there. It may be true that so far there is no Taliban presence in Kashmir. That can not rule out the nexus between the two. As early as November 2008, noted Pakistani Journalist Amir Mir wrote in 'The News' that the trouble stricken Waziristan region had become the new battlefield for the militants operating in Kashmir as they are joining hands with anti-US and pro-Taliban elements. His report appeared after British terror plot suspect Rashid Rauf was killed in a missile attack in Waziristan in which four other Al-Qaeda militants were also died. Rauf was a close relative of Maulana Masood Azhar, who the readers may recall, was released by NDA government in exchange for passengers of Indian Airlines plane hijacked to Kandahar in 2002. Amir said that the presence of Jaish-e Mohammad militants in the Waziristan region has been confirmed by the death of Rashid Rauf in the missile attack.

Another eminent Pakistani writer, Ahmad Rashid, also pointed out in his book 'Descent to Chaos' that the erstwhile Harkat-ul-Ansar, responsible for kidnapping foreigners in Kashmir had links with the Taliban. He said "Harkat was a key ally of Taliban and Al-Qaeda, helping in running training camps in Afghanistan for Kashmiri Militants."

The possibility of some Kashmiri militants being a part of the Taliban and Al-Qaeda can not be ruled out, considering that the outfits share fundamentalism and Jihadi tendencies. It is estimated that at least 50 percent or more militants operating in Jammu and Kashmir are foreigners.

According to Indian Army Chief Deepak Kapoor, when militants get into a radicalized or fundamentalist mode they do not worry about national boundaries or nationalities at all. They will wage a so called Jihad anywhere alongside Taliban in Afghanistan or in Jammu and Kashmir. So if there are foreign Militants operating in Jammu and Kashmir there is always the possibility of some Kashmiri militants operating within Taliban and Al-Qaeda anywhere else.

Basically, there are three Pakistan based militant outfits operating in Kashmir-Harkat-ul- Mujahideen, Jaish-e- Mohammad and Lashkar-e-Toiba. Hizbul Mujahideen chief Yousuf Shah alias Pir Syed Salahauddin, a resident of Srinagar, is also based in Pakistan Occupied Kashmir.

In September 2008, US forces in Afghanistan targeted a training camp of Al-Badr, a militant outfit operating in Jammu and Kashmir, much before the International media had reported the arrest of three Hizbul Mujahideen cadres in south Waziristan. After Pakistan banned the organizations in the wake of 9/11 incident they are now operating under various other names.

The question that is being asked is whether Pakistan is sincere in dealing with these outfits. It appears Pakistan wants to act against them to convince the world community that it is one with them in the war against terror. At the same time it also wants to protect the terror outfits, for use against India. The practice of releasing militants soon after their arrest under international pressure also raises doubts about Pakistan's credentials. Even after a month long operation in the Swat valley and the nearby Buner and Dir, no Taliban leader worth the name has been arrested. Waziristan, the hotbed of Talibanism has been spared. There are reports about the killing of Baitullah Mehsood and Maulana Fazulullah but these reports are not independently corroborated.

There is a growing view that the refugee crisis in Pakistan has been stepped up to earn international sympathy and shift the focus away from the real problem. Given its track record, the conjecture may not be wide off the mark.

The point is the terrorist originations in Pakistan may be down for the time being in view of the military operation against them but surely they are not out. Even today they are whisking away the youth from relief camps. The suicide attacks across the length and breadth of Pakistan are a chilling message that Pakistani state has to travel a long distance before it can claim to eradicate terrorism from the country.
Posted by: || 06/07/2009 00:00 || Comments || Link || E-Mail|| [312 views] Top|| File under: Govt of Pakistan
Israel-Palestine-Jordan
The Settlements Myth
By Charles Krauthammer

President Obama repeatedly insists that American foreign policy be conducted with modesty and humility. Above all, there will be no more "dictating" to other countries. We should "forge partnerships as opposed to simply dictating solutions," he told the G-20 summit. In Middle East negotiations, he told al-Arabiya, America will henceforth "start by listening, because all too often the United States starts by dictating."

An admirable sentiment. It applies to everyone -- Iran, Russia, Cuba, Syria, even Venezuela. Except Israel. Israel is ordered to freeze all settlement activity. As Secretary of State Hillary Clinton imperiously explained the diktat: "a stop to settlements -- not some settlements, not outposts, not natural-growth exceptions."

What's the issue? No "natural growth" means strangling to death the thriving towns close to the 1949 armistice line, many of them suburbs of Jerusalem, that every negotiation over the past decade has envisioned Israel retaining. It means no increase in population. Which means no babies. Or if you have babies, no housing for them -- not even within the existing town boundaries. Which means for every child born, someone has to move out. No community can survive like that. The obvious objective is to undermine and destroy these towns -- even before negotiations.

To what end? Over the past decade, the U.S. government has understood that any final peace treaty would involve Israel retaining some of the close-in settlements -- and compensating the Palestinians accordingly with land from within Israel itself.

That was envisioned in the Clinton plan in the Camp David negotiations in 2000, and again at Taba in 2001. After all, why expel people from their homes and turn their towns to rubble when, instead, Arabs and Jews can stay in their homes if the 1949 armistice line is shifted slightly into the Palestinian side to capture the major close-in Jewish settlements, and then shifted into Israeli territory to capture Israeli land to give to the Palestinians?

This idea is not only logical, not only accepted by both Democratic and Republican administrations for the past decade, but was agreed to in writing in the letters of understanding exchanged between Israel and the United States in 2004 -- and subsequently overwhelmingly endorsed by a concurrent resolution of Congress.

Yet the Obama State Department has repeatedly refused to endorse these agreements or even say it will honor them. This from a president who piously insists that all parties to the conflict honor previous obligations. And who now expects Israel to accept new American assurances in return for concrete and irreversible Israeli concessions, when he himself has just cynically discarded past American assurances.

The entire "natural growth" issue is a concoction. Is the peace process moribund because a teacher in the Jewish Quarter of Jerusalem is making an addition to her house to accommodate new grandchildren? It is perverse to make this the center point of the peace process at a time when Gaza is run by Hamas terrorists dedicated to permanent war with Israel and when Mahmoud Abbas, having turned down every one of Ehud Olmert's peace offers, brazenly declares that he is in a waiting mode -- waiting for Hamas to become moderate and for Israel to cave -- before he'll do anything to advance peace.

In his much-heralded "Muslim world" address in Cairo yesterday, Obama declared that the Palestinian people's "situation" is "intolerable." Indeed it is, the result of 60 years of Palestinian leadership that gave its people corruption, tyranny, religious intolerance and forced militarization; leadership that for three generations rejected every offer of independence and dignity, choosing destitution and despair rather than accept any settlement not accompanied by the extinction of Israel.

That's why Haj Amin al-Husseini chose war rather than a two-state solution in 1947. Why Yasser Arafat turned down a Palestinian state in 2000. And why Abbas rejected Olmert's even more generous December 2008 offer.

In the 16 years since the Oslo accords turned the West Bank and Gaza over to the Palestinians, their leaders built no roads, no courthouses, no hospitals, none of the fundamental state institutions that would relieve their people's suffering. Instead they poured everything into an infrastructure of war and terror, all the while depositing billions (from gullible Western donors) into their Swiss bank accounts.

Obama says he came to Cairo to tell the truth. But he uttered not a word of that. Instead, among all the bromides and lofty sentiments, he issued but one concrete declaration of new American policy: "The United States does not accept the legitimacy of continued Israeli settlements," thus reinforcing the myth that Palestinian misery and statelessness are the fault of Israel and the settlements.

Blaming Israel and picking a fight over "natural growth" may curry favor with the Muslim "street." But it will only induce the Arab states to do like Abbas: sit and wait for America to deliver Israel on a platter. Which makes the Obama strategy not just dishonorable but self-defeating.
Posted by: Steve White || 06/07/2009 00:00 || Comments || Link || E-Mail|| [315 views] Top|| File under:
Olde Tyme Religion
Deciphering Obama in Cairo
"America has a president who is, wittingly or not, advancing the (Muslim) Brotherhood's agenda of masking the true nature of Shariah and encouraging the West's submission to it."
Posted by: Glereque Sholuper5302 || 06/07/2009 00:00 || Comments || Link || E-Mail|| [308 views] Top|| File under:
Home Front: Culture Wars
VDH: The Reckoning
I wish the President well, but he is butting up against human nature. And that is a fight one cannot win. If one runs up nearly a $2 trillion annual deficit, and then persists in such red-ink to the point of adding another $9 trillion, all to reach an aggregate $20 trillion national debt, there are not too many options....

...we either must tax all of us (there are not enough of those evil "they" who make between $200-500K or even enough of the noble generous rich who make over $10 million a year and think Obama should increase inheritance taxes so that their children get only $1 billion instead of $2, while the hardware store owner's kids sell the business) in insidious ways; OR simply cut government expenditures elsewhere to pay the annual interest payments, OR print money and screw the Chinese, European, etc. , debtors, inflating our way out via the late 1970s.

Sorry, there are no other real alternatives.

The only mystery? How the choice of payment is rhetoricized in the hope and change mode.

So it is with foreign policy as well. Obama's make-over will have positive short-term effects, as he reminds the world ad nauseam that he is black, sorta, kinda from a Muslim family, and the son of an African who is more like the world than he like most Americans-and not George Bush and not a thieving capitalist and not a warmongering imperialist and not (fill in the blanks). (My favorite Cairo line was the apology on Gitmo where inmates have laptops and Mediterranean food, spoken to millions whose societies kill and maim tens of thousands in Gulags on a yearly basis.)

He hits against human nature. Most of you readers-in business, law, the professions-don't continually praise your friends, competitors, and enemies (e.g., "Glad you got that job, Home Depot-we at Lowes didn't really need it; what a wonderful bid you submitted, Hilton, much better than ours here at the Four Seasons; it was my fault here at Goldman Sachs that I didn't match your better offer at Credit Suisse; I grew up working for the Royals, and can empathize why you Yankees don't like us; it's time we at Citibank apologized to Chase for our past cutthroat competition; we are just too arrogant over here at Delta and wanted to let you guys at United know that.")

The world sadly does not work that way. If one were to do that, we know the outcome: a group of rival execs would say "Hmmm, time to steal market share from Citibank, or Hilton isn't really up to the arena anymore, let's move in on its Western region, etc."

Only someone who has not been in the real world, but only marketed rhetoric without consequences (e.g., if Obama had a bad day organizing, or legislating, was he fired?) could believe such things.

In short, Obama reminds me a little of myself–at 26....

Obama will come to his senses with his 'Bush did it', reset button, moral equivalency, soaring hope and change, with these apologies to Europeans, his Arab world Sermons on the Mount to Al Arabiya, in Turkey, in Cairo, etc., his touchy-feely videos to Iran, his "we are all victims of racism" sops to Ortega, Chavez, and Morales. It is only a matter of when, under what conditions, how high the price we must pay, and whether we lose the farm before he gains wisdom about the tragic universe in which we live.

A sojourn at an elite university, you see, can sometimes become a very dangerous thing indeed.
Posted by: Mike || 06/07/2009 08:15 || Comments || Link || E-Mail|| [315 views] Top|| File under:
Who's in the News
41
[untagged]
4
Govt of Pakistan
2
Hamas
1
al-Qaeda in North Africa
1
al-Qaeda in Pakistan
1
al-Shabaab
1
al-Qaeda in Iraq
1
Abu Sayyaf
1
Jundullah
1
Lashkar e-Taiba
1
Moro Islamic Liberation Front
1
Pirates
1
Thai Insurgency
1
TNSM
Bookmark
E-Mail Me
The Classics
The O Club
Rantburg Store
The Bloids
The Never-ending Story
Thugburg
Gulf War I
The Way We Were
Bio
Merry-Go-Blog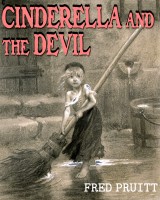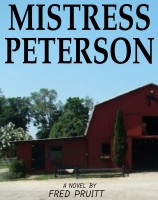 On Sale now!


A multi-volume chronology and reference guide set detailing three years of the Mexican Drug War between 2010 and 2012.

Rantburg.com and borderlandbeat.com correspondent and author Chris Covert presents his first non-fiction work detailing the drug and gang related violence in Mexico.

Chris gives us Mexican press dispatches of drug and gang war violence over three years, presented in a multi volume set intended to chronicle the death, violence and mayhem which has dominated Mexico for six years.
Click here for more information


Meet the Mods
In no particular order...


Steve White
Seafarious
Pappy
lotp
Scooter McGruder
john frum
tu3031
badanov
sherry
ryuge
GolfBravoUSMC
Bright Pebbles
trailing wife
Gloria
Fred
Besoeker
Glenmore
Frank G
3dc
Skidmark
Alaska Paul



Better than the average link...



Rantburg was assembled from recycled algorithms in the United States of America. No trees were destroyed in the production of this weblog. We did hurt some, though. Sorry.
3.237.66.86