-Lurid Crime Tales-
Shootout kills 16 in Mexico's Acapulco resort
ACAPULCO, Mexico (AP) - A military official says 15 gunmen and a soldier were killed in a two-hour shootout in the heart of Acapulco's hotel zone.

The army colonel who led the battle against the gunmen says the shootout erupted when the military received a tip about the presence of armed men at a house in the hotel zone. He says the gunmen opened fire with assault rifles and about 50 grenades on soldiers who arrived at the house. The soldiers found four Guerrero state police officers inside the house who said they were being held captive by the gunmen.

The colonel led reporters through the scene early Sunday. He spoke on condition of anonymity because of security reasons.

The gunbattle started Saturday night and went on past midnight.
Posted by: GolfBravoUSMC || 06/07/2009 09:46 || Comments || Link || E-Mail|| [6458 views] Top|| File under:
Drooling idiot arrested, accused of threatening to kill Obama
A man accused of making threatening statements about killing President Obama has been arrested in Nevada, the Secret Service said Saturday. Daniel James Murray was arrested Friday night in the parking lot of the Riverside Resort Hotel and Casino in Laughlin, Nevada, said Secret Service spokesman Malcolm Wiley.


Likes to take chances, does he?


Murray recently withdrew $85,000 from a bank in St. George, Utah, in two separate visits and told a teller, "We are on a mission to kill the president of the United States," according to a criminal complaint filed in federal court in Utah.


"Yeah, I could have told a 7-11 clerk who would have no idea who I am but I thought it might be scarier if I told someone who knows all about me, including my social security number and how much dough I have on me."




"And what kind of soft drinks I buy."

According to the complaint, Murray opened an account at Zions First National Bank on May 19 with an $85,000 check.

"With all this mess going on under President Obama with banks and the economy, I'm sure if citizens happen to lose their money, they will rise up and we could see killing and deaths," he said, according to the complaint.


"and arrests, too, don't forget the arrests"


On May 27, he returned to the bank and tried to withdraw $12,000, but lacked proper identification. "Not to be disrespectful, but if I don't get this money, someone is going to die," Murray said, according to the complaint.
That seems pretty disrespectful to me.

A bank manager was summoned and Murray was allowed to withdraw the money without proper identification.


The bank manager was thinking "if you do withdraw this money, somebody is going to prison," but he forebore to say so.


Murray would not accept a check and demanded bills no larger than $50, the complaint says.


"Yes sir, here's your money, Mr. Murray, a thousand and one, a thousand and two, a thousand and three ..."

"We are 94 million miles from the sun, and are in-between the sun and moon, and the eagle that flies between them and it's a giant step for mankind. ... I have traveled thousands of miles to be here and know things that are going to happen. ... the banking system will fail and people will die. ... there will be chaos in the world," Murray said, according to the complaint.


Sounds like there's plenty of chaos inside his head.


He then made his threat against the president, the complaint says.


"I'm going to get my giant sun eagle to snatch him right out of the Rose Garden and fly him to the Moon. He can't breathe there, you know: No air, and the ground is covered with Fruit Loops and there isn't a casino anywhere around. Got a drink?"


The next day, Murray returned to the bank, withdrew the rest of his money and closed the account, a bank teller told authorities.


"and we all wished him a happy honeymoon with Bubba."
Posted by: Atomic Conspiracy || 06/07/2009 01:27 || Comments || Link || E-Mail|| [6458 views] Top|| File under:
Repeat Rapist Now Has Speech Impediment
A Murrieta (CA) woman bit off the tongue of an alleged rapist who was arrested at a hospital emergency room where he went for treatment.

Police found the suspect's tongue at the woman's apartment Friday morning. Authorities say the woman had injuries consistent with a violent assault.

Officers say they arrested 32-year-old Ronald McGowan of West Covina, who is a registered s*x offender.

Physicians at the Rancho Springs Medical Center could not reattach his tongue.
Posted by: Anonymoose || 06/07/2009 00:00 || Comments || Link || E-Mail|| [6460 views] Top|| File under:
-Obits-
RIP Medal of Honor recipient, George Wahlen
Congressional Medal of Honor recipient and Utah resident George E. Wahlen died Friday morning after an extended illness. Wahlen was 84-years-old.

Wahlen earned the Medal of Honor as a Navy Corpsman at the battle of Iwo Jima where he is credited for saving countless lives. He was injured on three separate occasions but refused to leave the battlefield.

President Harry S. Truman presented the Medal of Honor to Wahlen in 1945. He later re-enlisted in the U.S. Army, where he served during the Korean War and the Vietnam War. He retired with the rank of Major.

He then went on to a career with The Department of Veterans affairs where he continued to serve our country and other veterans for 14 years.

In 2004, President George W. Bush signed legislation authorizing the naming of the George E. Wahlen Department of Veterans Affairs Medical Center in Salt Lake City. As federal buildings cannot bear the name of a living person, Congress approved special legislation allowing for an exemption in the case of Wahlen.

Son Brock Wahlen said, "My dad was a quiet, humble man. He didn't want much attention."

"If you were to ask my dad today, if he were here, he would say this is not about him. It's about the veterans who served everywhere, specifically those who did not return, that paid the ultimate sacrifice," said son Blake Wahlen.

Gov. Jon Huntsman released this statement on the passing of George Wahlen: "Our state has lost our humble hero. As our only remaining Medal of Honor recipient, he touched countless lives...

"Mary Kaye and I offer our most sincere condolences to his lovely wife, Melba, and the Wahlen family and thank them for sharing his wonderful life with all of us."

In a press release, the Veteran Affairs Salt Lake City Health Care System said, "This modest hero truly exemplified the meaning of patriotism, commitment to service and love of country. The people of Utah, this hospital and the veterans that he tirelessly served have lost a remarkable man."

Wahlen leaves behind his wife of 64 years, Melba, five children, 27 grandchildren and 42 great-grandchildren.
Posted by: Anonymoose || 06/07/2009 00:00 || Comments || Link || E-Mail|| [6489 views] Top|| File under:
-Short Attention Span Theater-
31 children die in Mexican nursery fire
[Bangla Daily Star] A fire at a daycare centre in northern Mexico has killed at least 31 young children and left dozens of others injured, police and officials said yesterday. Many of the victims from Friday's blaze -- children aged between three months and two years -- died from asphyxiation, officials said.

The death toll continued to rise into the weekend. "We continue to get the bodies out," Jose Larrinaga, a spokesman for the local prosecutor's office, told reporters after the fire died down, adding it was too early to announce a final toll.

In desperate scenes, local residents smashed the cement walls of the centre in the state capital Hermosillo with cars and vans to try to save the children, said Larrinaga on Televisa television channel. Radio reports said there were many newborn babies in a part of the centre where the fire caused the roof to collapse.

Around 25 children and five adults were being treated Saturday in local hospitals, including some "in grave condition", he said.

"Where's God? Where's God?" a police commander said as he came out of the centre in tears, radio reports said.

Between 50 and 70 children and a handful of care workers had been taking an afternoon nap when the fire broke out Friday, Larrinaga said. Local media said that there were 176 children inside the ABC daycare centre.

The centre, in a working class neighbourhood in the south of Hermosillo, had a staff of around 20 people. It belonged to Mexico's social security network, the Mexican presidency said in a statement. President Felipe Calderon had felt "most profound pain and expressed his most deeply felt condolences to the families of the children," it said.

The federal government has rushed to the area three additional ambulance crews as well as a dozen medical specialists trained to work with burn victims, the presidency statement added.

State investigators followed firefighters, Red Cross workers and police to the scene, police said in a statement. Local media suggested the fire had started in a neighbouring tire shop, a claim the shopowners quickly denied, according to news reports.

But the local prosecutor's office cautioned against premature conclusions saying at the moment "it would be adventurous to pass judgment on what caused the fire."
Posted by: Fred || 06/07/2009 00:00 || Comments || Link || E-Mail|| [6476 views] Top|| File under:
Danish royal wiener dog savages queenŽs guard
[Mail and Globe] A dachshund bitch kept by the husband of Denmark's Queen Margrethe that savaged a royal guard was the subject of lawmakers' calls for it to be put down on Thursday.

Eleven-year-old Evita should be "euthanised," the opposition's animal welfare spokesman Bjarne Laustsen told AFP, deriding the "paradox that a royal guard is bitten by a dog belonging to those he is employed to protect."

"If my dog had been so aggressive, I'd have had it put down," he added.

"There is no difference between a royal dog and any other," he also told the bt.dk newspaper website.

Prince Consort Henrik's dachshund left the blood-stained soldier needing hospital treatment for a leg wound last Saturday at the royal family's summer castle in Fredensborg, according to the Ekstra Bladet tabloid.

It was the second such frenzied confrontation, after a May 2008 attack that left another royal guard needing three weeks off work.

Fellow opposition deputy Marlene Harpsoee echoed Laustsen's call, with Karina Lorentzen Dehnhardt of the far-right PPD, which supports the government in parliament, also saying a muzzle must be fixed, or else.
Posted by: Fred || 06/07/2009 00:00 || Comments || Link || E-Mail|| [6458 views] Top|| File under:
Africa Horn
Last Jews in Yemen being forced into exile
The last Jews of Yemen are leaving. They are packing their bags and moving to Israel or the US. A community dating back to Biblical times is on the brink of extinction. Sixty years ago one million Jews lived in Arab countries, but violence and state-sanctioned discrimination scapegoating them as Zionist spies have forced out all but 4,000 – who remain mainly in Yemen, Morocco and Tunisia.

Most Jews were airlifted from Yemen to Israel in the 1950s. The 400 left have resisted moving to Israel, having come under the influence of the non-Zionist Satmar sect. Some returned after a taste of life in the US or Israel (the government generally turns a blind eye to Jews travelling to the Jewish state). Now things have got so bad that even these die-hards are departing.

The murder in December of Moshe al-Nahari, a 30-year-old teacher based in Reda, north of the Yemeni capital, sparked this latest crisis. At first, the authorities claimed that the murderer was "mentally imbalanced". But it became clear that he was religiously motivated, screaming "convert or die, Jew!" as he pumped five bullets into his victim.

For some time jihadist gangs have been harassing Jews in Yemen. Girls have been abducted and forced to marry local tribesmen. Two years ago, 45 Jews, driven out of their village of al-Salem in north Yemen by threats from Shia Houthis, were relocated to the capital Sana'a.

Yemen is hardly an oasis of tranquility: it has more guns than people. The Jews are not the only ones to suffer in its long history of lawlessness and instability. Lately, however, Jews have had it especially tough. Jews, tribal sheikhs, rights activists and lawyers all concur that harassment has reached an all-time high. After al-Nahari's murder, the Jews were besieged in their own homes and petrol bombs lobbed at them. Moshe's brother, rabbi Yahia Ya'ish, appealed to the government: "protect or deport us". Those wishing to leave could not claim their passports because the government's computers had mysteriously broken down.

Yemen's president, Ali Abdullah Saleh, pledged to take the Jews under his wing in Sana'a, where, in contrast to the countryside, he has firm control. Some say the government is well-meaning but ineffective; others that the promised relocation was never serious. The Jews were to be re-housed in two blocks, too cramped for their large families and vulnerable to attack. But they could not even sell their homes in Reda after local imams intimidated would-be buyers.

The Al-Nahari murder verdict in March was the last straw. During the trial the murderer's family threatened the victim's relatives. Instead of the prescribed death sentence, the judge ordered the murderer to pay "blood money". The Jews felt less secure than ever: the Jewish Agency and the US government swung into action to plan the Jews' rescue and resettlement.

Mahmud Taha, a journalist who has been following the story, is not surprised that the Jews want to go. "There is no option for the Yemeni Jews but to migrate. The local authorities have failed to protect them ... The Jews are fed up and have reached an intolerable situation," he said. Mansour Hayel, a Muslim human rights activist and Yemeni Jewry expert, blames the government: "In Yemen there is hardly a mosque sermon that's free of bigotry. The government's own political rhetoric marginalises the Jews, and civil society is too weak to protect them," he says.

Perhaps because they understand that tolerance towards minorities is the key to strengthening Yemen civil society, Yemeni human rights activists have been vigorously defending Jewish rights. They want the media to start promoting democracy and tolerance; and equal civil rights for Jews, who pay discriminatory taxes and, as dhimmis, suffer various handicaps under sharia law. But Jews whose lives are in danger are unlikely to stick around long enough to see such reforms implemented. The lesson one draws from the final exodus of the Jews of Yemen is that the Arab world does not even tolerate non-Zionist Jews. There can be no future for the pitiful remnant in Arab lands if their safety cannot be guaranteed.

In Morocco, where the Jewish community is largest, Jews traditionally repaid the king's sympathy with tremendous loyalty. But the king of Morocco was unable or unwilling to prevent 260,000 Jews leaving in the face of rising antisemitism in the 1960s, media incitement and forced conversions. Even benevolent rulers have been powerless to stem the rising tide of anti-Jewish hatred engulfing the Arab world. Few Arabs are now likely to meet a Jew in their lifetime, and the gullible believe the demonisation and conspiracy theories peddled by their media.

No wonder Jews have spurned official invitations for them to return to live in their countries of birth. Jews visit as tourists, but few see their future in these countries. In Tunisia and Morocco al-Qaida targeted Jews in 2002 and 2003. In April the murder of a Jew in Casablanca sent the community into a panic.In May, eight terrorists were arrested for planning attacks on Jewish sites. If Morocco and Tunisia fail to keep a lid on jihadist terrorism and incitement, their last Jews, too, will soon be following the beleaguered Jews of Yemen into exile.
Posted by: ryuge || 06/07/2009 08:39 || Comments || Link || E-Mail|| [6467 views] Top|| File under:
Bangladesh
Bengali mother caned for talking to Hindu man
[Al Arabiya Latest] A Muslim mother has been caned for talking to a Hindu man in Bangladesh, police said Saturday, prompting fresh concerns about a rise in cases of harsh treatment of women under strict interpretation of Islamic law.

The punishment was carried out in a remote village in Muslim-majority Bangladesh on the orders of village elders, local police chief Enamul Monowar told AFP.

The village elders found Kamala Begum, 38, a mother of four children, guilty under the local application of Islamic law of chatting with an unidentified Hindu man, Monowar said. Hindus make up around 10 percent of Bangladesh's population.

"The villagers got bundles of 25 sticks and hit her four times on the back. They claimed it was a symbolic punishment. But she's humiliated and has been in great mental pain," Monowar said.

It was the third such reported case in two weeks in the country and stirred concern among women's groups in Muslim-majority but officially secular Bangladesh about what they say is a rise in brutal treatment of women under locally applied Islamic laws.

"In the last few months, we have seen villagers invoking Shariah [Islamic law] to mete out barbaric punishments to women," said Salma Ali, the head of rights group Bangladesh National Woman Lawyers Association.

Police have arrested one man and are looking for others who meted out the punishment to the woman in Shason in northeastern Bangladesh, Monowar said.

Earlier this month a man and a woman were caned for adultery after being convicted by a village court, police said.

Village courts are common in Bangladesh, particularly in more conservative rural areas, but are not recognized as legitimate courts of law.
Posted by: Fred || 06/07/2009 00:00 || Comments || Link || E-Mail|| [6457 views] Top|| File under:
National service for youths on the cards
[Bangla Daily Star] The government has decided to introduce ŽNational ServiceŽ programme at upazila level from the next fiscal year to train and provide jobs to unemployed HSC-passed youths for a two-year term, Finance Minister AMA Muhith said yesterday.
Posted by: Fred || 06/07/2009 00:00 || Comments || Link || E-Mail|| [6462 views] Top|| File under:
Unique bid to spread English in schools
[Bangla Daily Star] English in Schools (EIS), a joint initiative by The Daily Star and Aktel, offers a unique opportunity for the students to learn English and prepare to meet the global challenges, educationists and policymakers said yesterday.
Posted by: Fred || 06/07/2009 00:00 || Comments || Link || E-Mail|| [6460 views] Top|| File under:
48 Rohingyas pushed back
So much for brotherhood between Muslims ...

BDR jawans of 17 Rifles Battalion at Cox's Bazar Sadar Thursday night pushed back 48 Rohingyas to Myanmar through Ukhia border.

BDR sources said, the Rohingyas crossed the Naf River and intruded into Teknaf from Myanmar in the morning on the day. Then they took a passenger bus to reach Cox's Bazar. They were held at Thaiongkhali and Palongkhali on Cox's Bazar-Teknaf highway. The Rohingyas included 21 children and 15 women.
Posted by: Steve White || 06/07/2009 00:00 || Comments || Link || E-Mail|| [6458 views] Top|| File under:
Caucasus/Russia/Central Asia
Russian economic landscape grim
[Iran Press TV Latest] A Russian economic official has warned that the country will experience zero to 1.3% economic growth during 2010, a trend that will drag into the next decade.

"In 2010 the (GDP) growth could be 0-1% but maybe as much as 1.3%," Andrei Klepach, deputy economic development minister said on Saturday.

Speaking at the Saint Petersburg Economic Forum, Klepach added that the numbers are not fixed as they will largely "depend on structural reform of the economy and how private business raises investment."

"We can hardly expect to see economic growth rates of 4-5% a year for the next decade. We are facing stagnation or slow growth," he said.

The worst economic downturn since the Great Depression, has hit the Russian economy. The International Monetary Fund on Monday said the country's economy will contract 6% this year and expand 0.5% percent in 2010. The economy is hugely dependent on the price of oil, currently at around 69 dollars a barrel after plunging from record highs above 147 dollars last July.
Posted by: Fred || 06/07/2009 00:00 || Comments || Link || E-Mail|| [6474 views] Top|| File under:
Europe
Europe leans right as voters choose EU Parliament
Europe was leaning to the right Sunday as tens of millions of people voted in European Parliament elections, with conservative parties favored in many countries against a backdrop of economic crisis. Opinion polling showed right-leaning governments with edges over their opposition in Germany, Italy, France, Belgium and elsewhere. Conservative opposition parties were tied or ahead in Britain, Spain and some smaller countries.

"It is a paradox, really. It shows how divided the center-left forces are at the moment. Normally sitting governments are punished at European elections," said Jackie Davis, an analyst at the European Policy Centre in Brussels.

The EU parliament has evolved over five decades from a consultative legislature to one with the power to vote on or amend two-thirds of all EU laws. It has 736 seats and lawmakers serve for five-year terms.

Britain, Ireland, the Netherlands and five other EU nations cast ballots in the last three days, while the rest of the 27-nation bloc voted Sunday. Results for most countries were expected Sunday night.

For many, the Europe-wide elections were most important as a snapshot of national political sentiment. High unemployment across Europe has increased voter dissatisfaction with mainstream national parties, and skepticism over the EU's power to help spur economic recovery.

Polls predicted record low turnout and small but symbolically important gains for far-right groups and other fringe parties. Groups like the all-white British National Party could use their EU parliament seats as a platform for their extremist views. But they were not expected to affect the assembly's increasingly influential lawmaking on issues ranging from climate change to cell-phone roaming charges.

The parliament can also amend the EU budget -- euro120 billion ($170 billion) this year -- and approves candidates for the European Commission, the EU administration and the board of the European Central Bank.

Still, many voters correctly consider European Parliament members -- who earn euro7,665 ($10,430) a month -- to be overpaid, remote and irrelevant.

Polls ahead of Sunday's vote showed German Chancellor Angela Merkel's conservative Christian Democrats leading the center-left Social Democrats in Germany, which holds national elections in September. Merkel hopes to form a center-right government after the national vote with the pro-business Free Democrats.

Voters in Germany are more concerned about the costs of financial intervention than the commitment to job preservation favored by the Social Democrats, said Tanja A. Boerzel, a political scientist at Berlin's Free University. "The crisis hasn't affected Germany like it has the USA. Most Germans aren't struggling as much," she said. "For Germans, the idea that we all need to pay a little bit for others' debts, that's something that Germans as a nation of savers are uneasy about."
Posted by: || 06/07/2009 10:07 || Comments || Link || E-Mail|| [6467 views] Top|| File under:
Home Front: Politix
Kennedy bill would make employers provide care
WASHINGTON (AP) - Employers would be required to offer health care to employees or pay a penalty - and all Americans would be guaranteed health insurance - under a draft bill circulated Friday by Sen. Edward M. Kennedy's health committee.

The bill would provide subsidies to help poor people pay for care, guarantee patients the right to select any doctor they want and require everyone to purchase insurance, with exceptions for those who can't afford to.

Insurers would be supposed to offer a basic level of care and would be required to cover all comers, without turning people away because of pre-existing conditions or other reasons. Insurance companies' profits would be limited, and private companies would have to compete with a new public "affordable access" plan that would for the first time offer government-sponsored health care to Americans not eligible for Medicare, Medicaid or other programs.

It all adds up to sweeping changes in how America's health care system operates and aims to achieve President Barack Obama's goal of holding down costs and extending health coverage to 50 million uninsured Americans.

It's already been known that Kennedy's health committee was planning to pursue most of the concepts outlined in the draft of the bill, called the "American Health Choices Act." But it's the first actual bill language to circulate since Congress began working on Obama's health care overhaul.

Congressional and interest groups officials cautioned that the language in the document was not final.

"It's a draft of a draft. HELP Democrats are still actively talking amongst themselves and their Republican colleagues," said Anthony Coley, spokesman for the Health, Education, Labor and Pensions Committee that's chaired by Kennedy, D-Mass.

Kennedy's committee is scheduled to begin voting on legislation later this month, as is the Senate Finance Committee, which has jurisdiction over tax issues. The House also will get to work soon to meet Obama's goal of passing legislation through both chambers by August, so the president can sign a bill in fall.

The draft bill sets up a system of state-level "exchanges," where people would go to shop for insurance plans and which would also oversee the marketplace. The federal-state Medicaid program for the poor would be greatly expanded.

Insurers would be required to pay for preventive care, and a new Medical Advisory Council would make recommendations on required health care benefits that would take effect unless Congress rejected them all at once - similar to how military base closures are handled.

The draft doesn't address how this would all be paid for. That remains a major sticking point.

The bill language became public on the eve of the kickoff of a national campaign to rally support for health care legislation that's being orchestrated by Obama's campaign team. Thousands of community events are scheduled around the nation Saturday where tens of thousands of people are supposed to discuss health care issues with their neighbors and create a groundswell for congressional action.

Yet many hurdles remain. Republicans are strongly opposed to a new public plan, especially the way Kennedy's bill designs it. Under Kennedy's bill the "affordable access plan" would pay providers 10 percent over Medicare rates, which would make it cheaper for patients, but harder for private insurers to compete with. Private insurers fear such a construct would drive them out of business, and there's even division within Democratic ranks.

That was underscored Friday in the House, as the liberal Congressional Progressive Caucus released a set of principles for how the public plan should operate that directly contradicted principles released Thursday by the Blue Dog Coalition of conservative Democrats.
Posted by: GolfBravoUSMC || 06/07/2009 09:37 || Comments || Link || E-Mail|| [6462 views] Top|| File under:
Dems express 'growing concern'
Hat tip Instapundit


House Majority Leader Steny H. Hoyer and Reps. Chris Van Hollen and Daniel Maffei have circulated this letter today ...

... to Obama expressing "growing concern" with the closures of GM and Chrysler dealerships across the country. The lawmakers say they're asking for a "compelling justification as to how closing healthy dealerships will make the automakers more financially sound. The lawmakers are asking for lawmakers to sign this letter by 5p.m. today.


The honeymoon is over?



Posted by: g(r)omgoru || 06/07/2009 08:41 || Comments || Link || E-Mail|| [6465 views] Top|| File under:
Who's in the News
41
[untagged]
4
Govt of Pakistan
2
Hamas
1
al-Qaeda in North Africa
1
al-Qaeda in Pakistan
1
al-Shabaab
1
al-Qaeda in Iraq
1
Abu Sayyaf
1
Jundullah
1
Lashkar e-Taiba
1
Moro Islamic Liberation Front
1
Pirates
1
Thai Insurgency
1
TNSM
Bookmark
E-Mail Me
The Classics
The O Club
Rantburg Store
The Bloids
The Never-ending Story
Thugburg
Gulf War I
The Way We Were
Bio
Merry-Go-Blog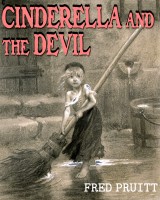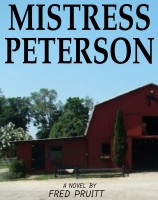 On Sale now!


A multi-volume chronology and reference guide set detailing three years of the Mexican Drug War between 2010 and 2012.

Rantburg.com and borderlandbeat.com correspondent and author Chris Covert presents his first non-fiction work detailing the drug and gang related violence in Mexico.

Chris gives us Mexican press dispatches of drug and gang war violence over three years, presented in a multi volume set intended to chronicle the death, violence and mayhem which has dominated Mexico for six years.
Click here for more information


Meet the Mods
In no particular order...


Steve White
Seafarious
Pappy
lotp
Scooter McGruder
john frum
tu3031
badanov
sherry
ryuge
GolfBravoUSMC
Bright Pebbles
trailing wife
Gloria
Fred
Besoeker
Glenmore
Frank G
3dc
Skidmark
Alaska Paul



Better than the average link...



Rantburg was assembled from recycled algorithms in the United States of America. No trees were destroyed in the production of this weblog. We did hurt some, though. Sorry.
3.233.242.204

Help keep the Burg running! Paypal: