Afghanistan
Taliban bombs with British-made parts supplied by UK Muslims
Some roadside bombs used by the Taliban in Afghanistan include electronic parts that originally came from Britain and were supplied by British Muslims, the Daily Telegraph reported on Saturday.

According to the newspaper, which did not cite its source, the devices, which were used to activate bombs via remote control, were either sent to sympathisers or carried in by volunteers who flew to Pakistan and crossed the border into Afghanistan. It reported that an explosives officer told British Foreign Secretary David Miliband of the findings while the minister was in Afghanistan on a two-day visit this past week. The officer told Miliband that the devices had either been sent there or had been physically carried into the country by Britons.
Posted by: Fred || 02/22/2009 00:00 || Comments || Link || E-Mail|| [10793 views] Top|| File under: al-Qaeda in Britain
America yields in battle for Nato troops
AFTER repeated rebuffs, America is preparing to abandon its insistence that Nato allies commit more combat troops to Afghanistan, despite fears the Taliban are gaining strength.


Might as well, it's clear that the Euros, except the Brits, Poles, and Dutch, simply do not want to help. They're afraid of antagonizing Putin, and they saw what happened in Georgia and Kyrgyzstan as a clear warning. They want the natural gas to keep flowing so they're not going to create trouble in what Russia still perceives as its own back yard.

The climbdown comes after Robert Gates, the US defence secretary, made a last-ditch appeal for more troops at a two-day meeting of Nato ministers in Krakow, Poland, last week, and received a cool response. "I think he was going through the motions," said Steven Clemons, a foreign policy expert at the New America Foundation in Washington.

Gates was obliged to appeal to America's allies to help with more "soft power" projects such as rebuilding roads, combating the drugs trade and training the Afghan national army and police. "I hope that it may be easier for our allies to do that than significant troop increases, especially for the long term," he said.


He had to say that but we all know better.

President Barack Obama's administration announced last week that it was sending an extra 17,000 troops to join 32,000 already in Afghanistan, but European countries have yet to pitch in more than a few hundred.

"The price of defeat on the military requests will be disproportionately greater requests for financial assistance and help with civilian projects," Clemons said. "We're not going to say we'll just shoulder it all."


The Euros have no intention of helping with financial assistance and civilian projects. They don't have the money and civilian projects require security, and that gets us back to the troops issue. Not going to happen.

American security and defence officials have been laying the ground for a U-turn in advance of Nato's 60th anniversary summit in Strasbourg in April. Bruce Riedel, a former CIA officer based at the Brookings Institution, has been appointed to lead an interagency review of policy on Afghanistan at the White House ahead of the summit. The review is expected to provide creative, face-saving ways for the allies to offer considerably more civilian and military help, without providing many more combat troops. It would free US forces to concentrate on fighting the Taliban and Al-Qaeda.


Or it will provide a white paper that Obama can use to tell everyone that remaining in Afghanistan is not in American interests.

"They are not going to ask countries for things they are not going to be able to do," said a Foreign Office source. Britain has been asked by America to join in identifying "capacity gaps" in Afghanistan and to help persuade Nato allies to fill them.

John Nagl, president of the Center for a New American Security, who is close to Obama's national security team, said a priority was to increase the size of the Afghan army and police. "The fundamental mistake we have made in Afghanistan is not building an Afghan army sufficient to protect the population. That is going to be the primary task of the next several years and it's an area where the allies can help."


Nonsense. We've been trying since 2002 to build the Afghan National Army. It's 60,000 strong now, and while not enough it's 59,995 more than they had before. These things take time, time that the Euros simply don't want to invest.

Germany is expected to provide more training for the national army, which is intended to double in size to 120,000 troops, while the Italians may help train paramilitary police.

Obama insisted on the campaign trail that he would oblige Nato to do more. "You can't have a situation where the United States . . . and Britain are called upon to do the dirty work and nobody else wants to engage in actual firefights with the Taliban," he said.

However, the Germans refused to accede to Gates's request last week to deploy the Nato rapid response force to help stabilise Afghanistan ahead of the August presidential elections.


The Germans have no problem with the current situation. If you leaned on Merkel, she'd pro'ly admit that she'd like to get all her troops out of Afghanistan, not find 'creative solutions' to help.

Britain was only marginally more helpful. John Hutton, the defence secretary, said it was up to the rest of Nato to do more before the UK could increase its 8,000 combat troops, although plans are underway to divert several hundred special forces to Afghanistan from Iraq. "There is a strong feeling we are doing more than our fair share," a Foreign Office source said.

The series of rejections has marked the end of Obama's honeymoon with European governments, which had braced themselves to meet the president's demand for extra troops when he was elected last autumn. Now that Obama's electoral glow is fading, they have found the confidence to say no.

"They're taking their cue from the Republicans," said Clemons, referring to the Republicans' near-unanimous rejection of his economic plan. "Obama's mystique of infallibility has been punctured."


Ah, so it's all the Republicans fault. Wondered when we'd get around to that. Sorta shows how strong Bush was: he got a lot done even in the face of strong dissent from the Dhimmicrats, whereas the weak Pubs have Obama 'punctured'.
Posted by: Steve White || 02/22/2009 00:00 || Comments || Link || E-Mail|| [10800 views] Top|| File under:
Africa Horn
Sudan official warns against indicting president
Sudan may revert to a hard-line regime if the International Criminal Court indicts the country's president over alleged war crimes in Darfur, said Sudan's powerful intelligence chief.

The comments by Salah Abdallah published in Saturday's newspapers come as the Hague-based court is weighing whether to seek the arrest of President Omar al-Bashir. He's accused by the court's prosecutor of masterminding attempts to wipe out African tribes in Darfur with a campaign of murder, rape and deportation.

"Our message to those who stand behind the ICC is that we were Islamic fundamentalists but have become moderate and civilised and this continues to be our conviction," Abdallah said. "If they press us to return to our past position, we will no doubt return. And if they want us to return into hardliners anew, that is a simple thing to do. And we are capable of doing it."

According to the newspaper reports, Abdallah was speaking to a celebration on Friday night in Khartoum attended by southern Sudanese politicians and intelligence officials. The United Nations says up to 300,000 people have been killed in the six-year old Darfur conflict, which erupted when mostly ethnic African rebels took up arms against the central, mostly Arab government, complaining of discrimination and neglect.
Posted by: Fred || 02/22/2009 00:00 || Comments || Link || E-Mail|| [10795 views] Top|| File under: Govt of Sudan
Sudan to release 24 Darfur detainees before talks
KHARTOUM, Sudan (AP) — The Sudanese government will release 24 detainees involved in the Darfur conflict as a goodwill gesture before planned peace talks with rebels, the country's justice minister said Saturday.


To be re-arrested when the camera lights are off ...

Sudan and Darfur's strongest rebel group, the Justice and Equality Movement, agreed during talks last week to exchange prisoners as a goodwill gesture before more talks. JEM has said they released 21 government soldiers. A date on further talks has not been announced.

Last week was the first round of negotiations between the government and rebels since 2007. But only JEM took part, casting doubt over how far the talks can go in dealing with the conflict, which includes several rebel groups. Qatar has been mediating the new talks. Saturday's announcement comes after Sudan's president, Omar al-Bashir, met with the emir of Qatar, Sheikh Hamid bin Khalifa Al Thani, in Khartoum.

Justice Minister Abdel-Basset Sabdarat said al-Bashir decided to pardon the 24 prisoners "in support of the Qatari initiative." He did not identify the prisoners. JEM spokesman Ahmed Hussein said it was not yet clear if those to be released are even members of the rebel group.


So the gummint releases 24 low-lifes and we in the West are supposed to let Bashir walk away, is that it?

The group wants the release of its members detained after an attack it launched on the capital in May. Human rights groups said hundreds of Darfurians were detained after the attack. Some 50 JEM members, including senior commanders, were tried and sentenced to death in August in hastily convened trials. Their release would be a major concession and would require a presidential pardon.

Those absent from the talks in Qatar said they were designed to offer al-Bashir a way out of an expected arrest warrant by an international court for war crimes in Darfur. The Hague, Netherlands-based International Criminal Court is expected to make a decision within years days on whether to issue a warrant.

Sudan's powerful intelligence chief Salah Abdallah warned a warrant against al-Bashir may revert Sudan into a hard-line Islamic regime. "Our message to those who stand behind the ICC is that we were Islamic fundamentalists but have become moderate and civilized and this continues to be our conviction," Abdallah said in comments published in Saturday's newspapers. "If they press us to return to our past position, we will no doubt return. And if they want us to return into hard-liners anew ...we are capable of doing it."


So if you take a stand against them they'll become nastier and meaner, and if you don't, they'll be .. nasty and mean ...

In an apparent warning against anyone trying to help the ICC arrest al-Bashir if a warrant is issued, Abdallah said that whoever tries to implement the decision will have his hands, head and limbs "chopped," according to the Akhbar al-Youm newspaper.
Posted by: Steve White || 02/22/2009 00:00 || Comments || Link || E-Mail|| [10795 views] Top|| File under:
Arabia
Yemen plans new port to help piracy fight
SANAA - Yemen and France are planning an artificial harbour off Yemen's Perim island to help the international campaign against piracy in the region, A French diplomat said on Saturday.


Perim Island? That's north of Djibouti in the narrowest part of the Bab al Mandeb strait between Arabia and Africa. The piracy is well south, and both the French and the US have basing rights in Djibouti.

Speaking after French Foreign Minister Bernard Kouchner met Yemeni President Ali Abdullah Saleh, the diplomat said: "This anchorage will facilitate the missions" of vessels helping in the counter-piracy fight.

France, Yemen and Djibouti are preparing a letter of intent on an "agreement in principle" to create the harbour at Perim, which lies in a strategic location at the entrance to the Red Sea between Yemen and Djibouti, the diplomat added.

Kouchner said he and Saleh explored ways their countries can join forces to battle against high-seas piracy. "We had very sincere talks," that centred on increasing visits to Yemeni ports by foreign ships battling piracy and on helping train coastguards, the French foreign minister said. "We must look at stepping up regional cooperation to avoid security problems," said Yemeni Foreign Minister Abu Bakr al-Kurbi, noting that humble fishermen have been targeted by foreign vessels on counter-piracy operations.

Yemen wants to create an operations coordination centre, since we "must help the fishermen to earn their living," Kurbi said. The country currently operates only a small anti-piracy monitoring centre.

Yemen will allow foreign warships to chase suspect vessels into its territorial waters, on a case by case basis and when Yemen is unable to act itself, a French diplomatic source said. It is "progress compared to a few months ago," the source added.


Provided permission is granted quickly.

Kouchner is expected in Djibouti on Sunday for talks with the presidents of Djibouti and Somalia.
Posted by: Steve White || 02/22/2009 00:00 || Comments || Link || E-Mail|| [10793 views] Top|| File under:
Bangladesh
JMB now small, but menacingly poised
More than half a dozen key players behind the near-simultaneous countrywide blasts in 2005 are still at large and regrouping banned Islamist outfit Jama'atul Mujahideen Bangladesh (JMB). Sleuths involved in the hunt for the militants for over last three years told The Daily Star yesterday that the outlawed group is not as big now as it was a few years back, but it surely poses serious threats to national security.

They said many of them thought execution of six JMB top brass including its supremo Shaikh Abdur Rahman and operations commander Siddiqul Islam alias Bangla Bhai in March 2007 would leave the outfit in ruins. But soon they found to their dismay that the militant remnants had been working relentlessly to gain the lost ground.

Meanwhile, sources in the law enforcement communality said ego clashes between the police and Rapid Action Battalion (Rab) intensified during the caretaker regime, slowing down the anti-militant drive.
Continued on Page 49

This article starring:
Shaikh Abdur Rahman
Siddiqul Islam alias Bangla Bhai
Posted by: Fred || 02/22/2009 00:00 || Comments || Link || E-Mail|| [10793 views] Top|| File under: Jamaat-ul-Mujahideen Bangladesh
Britain
Anti-terror code 'would alienate most Muslims'
The government is considering plans that would lead to thousands more British Muslims being branded as extremists, the Guardian has learned. The proposals are in a counterterrorism strategy which ministers and security officials are drawing up that is due to be unveiled next month.

Some say the plans would see views held by most Muslims in Britain being classed by the government as extreme. According to a draft of the strategy, Contest 2 as it is known in Whitehall, people would be considered as extremists if:


They advocate a caliphate, a pan-Islamic state encompassing many countries.


They promote Sharia law.


They believe in jihad, or armed resistance, anywhere in the world. This would include armed resistance by Palestinians against the Israeli military.


They argue that Islam bans homosexuality and that it is a sin against Allah.


They fail to condemn the killing of British soldiers in Iraq or Afghanistan.

Contest 2 would widen the definition of extremists to those who hold views that clash with what the government defines as shared British values. Those who advocate the wider definition say hardline Islamist interpretation of the Qur'an leads to views that are the root cause of the terrorism threat Britain faces. But opponents say the strategy would brand the vast majority of British Muslims as extremists and alienate them even further.

The Guardian has also learned of a separate secret Whitehall counterterrorism report advocating widening the definition of who is considered extremist. Not all in Whitehall agree with the proposals and one official source said plans to widen the definition were "incendiary" and could alienate Muslims, whose support in the counterterrorism effort is needed. There were also fears it could aid the far right.

Contest 2 is still being finalised by officials and ministers. Those considered extreme would not be targeted by the criminal law, but would be sidelined and denied public funds. Ed Husain, of the Quilliam Foundation thinktank, said the root causes of terrorism were extremist views, even if those advocating the views did not call for violence.

Husain, once an extremist himself, said: "Violent extremism is produced by Islamist extremism and it's only right to get into the root causes."

Inayat Bunglawala, a former spokesman for the Muslim Council of Great Britain, said such plans would affect many British Muslims. Bunglawala, who now runs Engage, which tries to get Muslims to participate in politics and civic society, said: "That would alienate the majority of the British Muslim public. It would be counterproductive and class most Muslims as extremists."

In a speech in December, the home secretary, Jacqui Smith, said the government's counterterrorism strategy had to include challenging nonviolent extremist groups that "skirt the fringes of the law ... to promote hate-filled ideologies".

The Contest strategy was put in place in 2003 as the UK beefed up its response to the threat of al-Qaida inspired terrorism. But the security service's assessment shows no drop in those they consider dangerous and the UK's terror threat level remains at severe general.

The Home Office said: "We don't comment on leaked documents."
Posted by: tipper || 02/22/2009 00:33 || Comments || Link || E-Mail|| [10796 views] Top|| File under:
China-Japan-Koreas
N. Korea may launch missile by end of February: report
North Korea is preparing to launch a missile by the end of this month, Jane's Defense Weekly reported Friday. Analyzing the latest satellite images of the Musudan-ri Missile Test Facility, ''North Korea could be ready to test-fire a missile before the end of February,'' the British magazine, which specializes in military affairs, reported in its electronic edition.
Posted by: Fred || 02/22/2009 00:00 || Comments || Link || E-Mail|| [10799 views] Top|| File under:
North Korea accuses US of war-mongering
North Korea kept up its tough rhetoric against the United States and South Korea on Saturday, accusing Washington of preparing for a war on the Korean peninsula.

It also continued to target South Korean President Lee Myung-bak, calling him a traitor, a day after US Secretary of State Hillary Clinton warned that ties with Pyongyang could not improve if it continued insulting South Korea.

North Korea's official media, however, was silent on Clinton's remarks over the leadership issue in Pyongyang and the possibility of a crisis over who may succeed leader Kim Jong-il, 67, who is widely believed to have suffered a stroke last August.

"If the US war-thirsty forces are allowed to continue frantically stepping up the moves for another Korean war ... the situation on the Korean Peninsula will reach an unpredictable phase and the US will be held wholly accountable for the ensuing consequences," the North's official Rodong Sinmun newspaper said.

Posted by: Fred || 02/22/2009 00:00 || Comments || Link || E-Mail|| [10795 views] Top|| File under:
Europe
Schröder's Teheran visit kicks up storm
Former German chancellor Gerhard Schröder - an opponent of sanctions against Iran - met with President Mahmoud Ahmadinejad in Teheran on Saturday.

The visit of Schröder, who led a Social Democratic government between 1998 and 2005, was sharply criticized by the Central Council of Jews in German and members of the German parliament. "Mr. Schröder inflicts great damage on the reputation of the German government and the Federal Republic of Germany, Stephan Kramer, the council's general secretary, told the Neuen Presse newspaper. The visit showed support for the Iranian regime and a dictator, Kramer said. "In the interests of human rights," Schröder should cancel the meeting, he said.

Schröder arrived on Thursday and coordinated his four-day visit with the German Foreign Ministry. According to Schröder's office, he is conducting a "private visit." German media have reported that Schröder opposes sanctions to force a suspension of the Iranian regime's nuclear uranium enrichment program.

Schröder spoke at the Iranian Chamber of Industry and Commerce on Saturday. When asked if his talk at the business group contradicted the Merkel administration's sanctions policy, a Foreign Ministry spokeswoman told The Jerusalem Post she did "not want to judge" Schröder's anti-sanctions strategy. It was a "private trip" and the former chancellor's "decision" to travel to the Islamic republic, the spokeswoman said.

Schröder told the Iranian Industry and Commerce group that "the Holocaust is an historic fact and there is no sense in denying this unparalleled crime." But the new Iranian ambassador in Berlin, Aliresa Sheikh-Attar, said, "The relations between Teheran and Berlin are too important to be overshadowed by a subject such as the Holocaust."

Annual trade between Germany and Iran totals roughly €4 billion, making the federal republic Teheran's most important European trade partner. In January to November 2008, German exports to Iran grew by 10.5 percent over the same period a year earlier. Last year's commerce included 39 "dual-use" contracts, according to Germany's export control office. Dual-use equipment and technology can be used for both military and civilian purposes. The Merkel administration and the Bundestag have steadfastly rejected legislation to curtail the mushrooming trade relationship.

Muhammad Nahawandian, the president of the Iranian Chamber of Industry and Commerce, said, "To find common solutions, we shouldn't forget the recent massacre of people in Gaza and should internationally condemn Israel for it," according to Reuters.

Michail Kortschemkin, director of the East European Gas Analysis agency, told the Süddeutsche Zeitung daily that Schröder is "presenting himself like a sort of Gazprom influence agent" in Iran. Soon after stepping down as chancellor, Schröder accepted Russian oil and gas giant Gazprom's nomination for the post of the head of the shareholders' committee of Nord Stream AG, raising questions about a conflict of interest. The late US congressman Tom Lantos, then-chairman of the House Foreign Affairs Committee, likened Schröder to a "political prostitute" for his behavior. Commentators suggest that he is engaging in lobbying activity in Iran to increase business between Iran and Gazprom.

Eckart von Klaeden, Christian Democratic Union foreign policy spokesman, urged Schröder on Friday to cancel his visit with Ahmadinejad to avoid "flattering" the Iranian president. Green Party MP Omid Nouripour, who was born in Teheran, said Schröder "should be campaigning actively for the SPD [Social Democratic Party], which is in such bad shape, rather than passively for Ahmadinejad."

Schröder's itinerary has meetings with a who's who of Holocaust deniers and opponents of Israel's right to exist, including with Iranian Foreign Minister Manuchehr Mottaki, who opened the "World Without Zionism" conference in Teheran in 2006 and cast doubt on the "official version of the Holocaust."

Another meeting is set with Iranian Parliament Speaker Ali Larijani, who said early this month at the annual Munich Security Conference, "In Iran, we don't have the same sensitivities" regarding whether the Holocaust occurred. Asked if the German Foreign Ministry condemned Larijani's comments, a spokeswoman told the Post that she was not present at the conference and therefore "could not say" if Social Democratic Foreign Minister Frank-Walter Steinmeir rebuked Larijani for denying the Holocaust, which is illegal in Germany.

Schröder also intends to meet with former Iranian president Ali Akhbar Hashemi Rafsanjani, who asserted in an anti-Israeli speech in 2001 that the Islamic world could sustain a nuclear strike, but one atomic bomb would obliterate Israel. In his speech, Rafsanjani said if the world of Islam obtained nuclear weapons technology it could destroy Israel.
Posted by: ryuge || 02/22/2009 11:11 || Comments || Link || E-Mail|| [10796 views] Top|| File under:
India-Pakistan
Sharia law may reach Karachi warns Mullah Sandwich
KARACHI: JUI-S Chief Senator Maulana Samiul Haq warned the government on Saturday that the battle for enforcing the Sharia may reach Karachi and Lahore if the Swat deal fails.

Speaking at a press conference held at the Karachi Press Club, he urged upon the central government not to delay the endorsing of the Nizam-e-Adl Regulation in Swat as it is in interest of the area as well as the country. "There is a fear that this battle could be extended to Karachi and Lahore if the Swat agreement is not implemented," he said, adding that the media should support this deal as some elements are working for its failure.

According to him, President Asif Ali Zardari should endorse the deal without any delay and the government should not wait till peace is restored in the area. "What will be the need of the agreement if peace is restored in the valley," he remarked.

Haq dispelled the impression that different political and religious forces were going to make a "minus Jamaat-e-Islami" alliance in the area. To another question, he said that the media should differentiate battles being fought in the Swat and the tribal areas. There is an old agitation in Swat for the enforcement of the sharia law, while in tribal areas people are fighting against US aggression, he added.

Haq further said that it would be an injustice to the people of NWFP to call the judicial system change in the Malakand division 'Talibanisation'. He advised the present government to not follow the footsteps of the previous government and decide what is best for the country in the long term.

This article starring:
MAULANA SAMIUL HAQ
JUI-S
Posted by: john frum || 02/22/2009 07:57 || Comments || Link || E-Mail|| [10795 views] Top|| File under:
Taliban Truce Seems in Flux in Pakistan
A provincial government official in the disputed area of Swat announced details of what he called a "permanent cease-fire" with the Taliban on Saturday.

But hours later, the most powerful Taliban leader in Swat, Maulana Fazlullah, said over his FM radio station that he had only agreed to a 10-day truce and would consider an extension at the end of that period.

The different positions suggested that the truce agreed to five days ago by the national government, under which the army would stop hostilities in exchange for being allowed to put in place a system of Islamic law, remained in flux.

That deal was widely criticized by Western governments and moderate Pakistanis who described it as a government surrender to ruthless militants. Now it appears that Mr. Fazlullah, whose forces have swept through the territory in the past six months, has not signed on to it.

The national government said Monday that it had agreed to a deal with another Taliban leader, Maulana Sufi Muhammad, who lacks the powerful forces of Mr. Fazlullah, his son-in-law. Mr. Fazlullah has the backing of the umbrella group of Pakistani Taliban, Tehrik-e-Taliban.

Mr. Muhammad has been holding talks with Mr. Fazlullah in the last two days, apparently an effort to persuade him to go along with the government deal.

At a news conference on Saturday, Syed Muhammad Javed, a newly appointed commissioner for Malakand, the region that includes the Swat Valley, said: "Today, we are announcing a permanent cease-fire. The Taliban have also endorsed the cease-fire."

But Muslim Khan, a spokesman for the Swat Taliban, told The Associated Press that the group was not ready to announce an agreement. "We do welcome the government's announcement of the permanent cease-fire, but as far as the cease-fire from our side, we can announce it on our own, and we will do that ourselves," he said.
Posted by: tipper || 02/22/2009 07:17 || Comments || Link || E-Mail|| [10793 views] Top|| File under:
Baitullah now a target for US drones
The US government has finally expanded its covert war in Pakistan to include Baitullah Mehsud's Tehreek-e-Taliban Pakistan among its targets, The New York Times claimed on Friday.


He wasn't before? Why?




The Times, a day late and a dollar short as always ...


The paper said two missile strikes on training camps run by Mehsud represented a broadening of the US campaign. Under President George W Bush, the United States frequently attacked militants from Al Qaeda and the Taliban involved in cross-border attacks into Afghanistan but stopped short of raids aimed at Mehsud and his followers, who have played less of a direct role in attacks on US troops.

But last year Mehsud was identified by the US as well as Pakistani officials as the man who had orchestrated the assassination of former prime minister Benazir Bhutto. Bush then included Mehsud's name in a classified list of Taliban leaders the CIA and US commandos were authorised to capture or kill.

The paper said Pakistani military and intelligence officials have complained "for months" about the US refusal to strike at Mehsud. According to a senior Pakistani official, Pakistan's intelligence services twice in recent months gave the United States detailed intelligence about Mehsud's location, but, he said, the United States did not act on the information. Bush administration officials had said it was the Pakistanis who were reluctant to take on Mehsud and his network. Special US envoy to Pakistan and Afghanistan Richard Holbrooke and the White House declined comment on Mehsud or the new strikes.
Posted by: Fred || 02/22/2009 00:00 || Comments || Link || E-Mail|| [10794 views] Top|| File under: TTP
Pakistan taking steps in right direction: Hillary
The United States has assured Pakistan of continued support for efforts to eliminate terrorism and extremism, a private TV channel reported on Saturday.

According to the channel, US Secretary of State Hillary Clinton telephoned President Asif Ali Zardari in China and assured him Washington would continue to help Islamabad in its efforts to eradicate terrorism. Clinton also said she was looking forward to meeting Foreign Minister Shah Mehmood Qureshi in Washington on Monday.
Posted by: Fred || 02/22/2009 00:00 || Comments || Link || E-Mail|| [10793 views] Top|| File under: Govt of Pakistan
'Drones have only landing permission'
Defence Minister Ahmad Mukhtar has said that the US drones only have the permission to land in Pakistan and denied that they fly from Pakistan to carry out attacks in the Tribal Areas, a private TV channel reported on Saturday. According to the channel, Mukhtar told reporters in Gujrat that all drone attacks in the Tribal Areas were carried out from Afghanistan.
Posted by: Fred || 02/22/2009 00:00 || Comments || Link || E-Mail|| [10793 views] Top|| File under: Govt of Pakistan
JUI-F won't join long march: Mullah Diesel
The JUI-F will not support lawyers' long march and will not participate in it, JUI-F chief and Kashmir Committee Chairman Maulana Fazlur Rehman announced on Saturday. He was addressing a conference at the Jamia Ehsanul Uloom. He said sacked Chief Justice Iftikhar Chaudhry had rejected the Hisba Bill, which the NWFP government passed twice on the directives of former president Pervez Musharraf. He said the Swat peace agreement was the NWFP government's achievement but was reached after the president and coalition partners' consensus.
Posted by: Fred || 02/22/2009 00:00 || Comments || Link || E-Mail|| [10794 views] Top|| File under: Jamaat-e-Ulema Islami
Zardari conspiring to disqualify us: Nawaz
Pakistan Muslim League-Nawaz (PML-N) chief Nawaz Sharif alleged on Saturday President Asif Ali Zardari is conspiring to have the Supreme Court disqualify him and his brother, Punjab Chief Minister Shahbaz Sharif, from holding public office, a private TV channel reported. "It is not appropriate for President Zardari to try to get us disqualified by the Supreme Court or insult us through a governor," Nawaz told his party's General Council meeting in Raiwind on Saturday. He said his party was ready to sacrifice the Punjab government for the country.

Indemnify: Nawaz claimed President Zardari had asked him to indemnify the actions of General (r) Pervez Musharraf but he (Nawaz) had said he would rather retire from politics. He said Musharraf had attacked Kargil at a time Indian premier Atal Vajpaye was attempting to resolve the Kashmir issue.

Maintain army: He said he had been unaware of the Kargil attack but had taken the blame to save the army's reputation. He said he had been forced to sack Musharraf for the Kargil misadventure but the latter had staged a coup to retain his grip on power.

Participate: The PML-N chief also asked his party's workers to actively participate in the lawyers' long march, saying it was up to them to materialise into reality his promise of unprecedented support to the lawyers.
Posted by: Fred || 02/22/2009 00:00 || Comments || Link || E-Mail|| [10793 views] Top|| File under: Govt of Pakistan
Iraq
Iraq seeks Sunni lawmaker suspected in attacks
Iraqi authorities are seeking a Sunni lawmaker accused of masterminding a series of attacks, including a 2007 blast inside the parliament building.

Iraqi military spokesman Maj. Gen. Qassim al-Moussawi said the lawmaker, Mohammed al-Dayni, was implicated in confessions from two former bodyguards who were arrested last week. Tapes of their interrogations were played at a news conference Sunday.

Al-Moussawi later told The Associated Press that an arrest warrant was issued for al-Dayni. Parliament also may need to vote to lift his immunity from prosecution.

The bodyguards claim al-Dayni was behind a wave of attacks, including the April 2007 blast inside the parliament cafeteria that killed a Sunni lawmaker.
Posted by: tipper || 02/22/2009 07:30 || Comments || Link || E-Mail|| [10795 views] Top|| File under:
Iraqi PM, anti-U.S. group reach local alliance deal
BAGHDAD - Followers of anti-American Shi'ite cleric Moqtada al-Sadr are nearing a deal with Prime Minister Nuri al-Maliki to form coalitions in Iraq's provinces following last month's election, officials said on Saturday. Where the Sadrists and allies of the increasingly assertive prime minister together won a majority of seats on provincial councils the two groups may rule as a coalition, said Ameer Tahir al-Kinani, a senior member of a list of candidates backed by Sadr.

"We have an initial agreement to form coalitions in all provinces without exception," said Kinani. "If we can't form a local government on our own, we can bring in a third party."

Hassan al-Sneid, a lawmaker from Maliki's Dawa Party, said the agreement was just about wrapped up between the Sadrists and the Dawa-led coalition, which trounced other Shi'ite groups in what was Iraq's most peaceful vote since the 2003 invasion. The provincial alliances may be named "Public Service Front", he said.

The Jan. 31 election to pick councils governing 14 of Iraq's 18 provinces passed without a major militant attack and boosted hopes for an end to the sectarian slaughter and insurgency as U.S. troops prepare to withdraw from Iraq before 2012.

Maliki emerged as a strong winner, campaigning on a platform that called for a unified, centralised state and setting himself up for a powerful run in parliamentary polls at the year's end. He also eschewed the religious overtones and secularism that traditionally characterised his Islamic Dawa Party and which coloured the campaign of his main Shi'ite rivals, the Supreme Islamic Iraqi Council (ISCI).

Maliki's State of Law coalition performed particularly well in Basra, which includes Iraq's most productive oil fields, and Baghdad, both cities where Maliki used U.S.-backed Iraqi troops last year to crush militias backing the firebrand cleric Sadr.

That would seem to make them strange bedfellows. But Kinani said both had the same aims for Iraq—a strong central government and competent bureaucrats to run local governments. The two parties also share Islamist roots. Sadr's uncle, the cleric Mohammed Baqir al-Sadr, was an early Dawa leader.

An alliance between the two groups would give them majorities in the provinces of Basra, Baghdad, Maysan, Wasit and Dhi Qar. In addition, they together have nearly half the provincial council seats in Kerbala, Najaf and Qadisiya.

When it came to picking powerful provincial governors, Kinani said party politics would not be the decisive factor. "It is not a condition that they should be picked from the winning lists. We will seek the better, most competent and most honest candidate to run the province," he said.

Kinani did not rule out inclusion of third parties, including ISCI, so long as it dropped its campaign for autonomy in the oil-rich, Shi'ite south. "We are open to all winning lists, even those that just got one seat," Sneid said separately. "Our theory is that no one should have a monopoly of the administration of the provinces."
Posted by: Steve White || 02/22/2009 00:00 || Comments || Link || E-Mail|| [10795 views] Top|| File under:
Israel-Palestine-Jordan
U.S. Officials Outraged at U.N. Over Hamas Letter to Obama
U.S. officials are furious with the United Nations for its role in Hamas' attempt to enlist U.S. Sen John Kerry to transfer a letter from the Palestinian militant group to President Obama during Kerry's trip to the Middle East, an official source told FOX News.


Is this the letter Hamas has denied giving Kerry? I guess technically, they didn't. They gave it to the UN who gave it to Kerry. Another Idiot useful to the UN. Wonder if he had his Lucky Hat with him.


The incident also has raised security concerns over how much Hamas knew about Kerry's travel plans.


Probably quite a lot.


Kerry turned the letter over to the U.S. consulate in Jerusalem on Friday, saying he was unaware that it was from Hamas until hearing about the letter in media reports, including on the BBC. He told FOX News on Saturday that he will not be visiting Hamas leader Khaled Meshaal during his trip to Syria on Saturday. He is scheduled to meet with Syrian President Bashar Assad.


"Somebody handed me this envelope. I didn't look at it, I thought it was the menu for the Falafal Shop on the corner."


U.S. officials in Jerusalem are outraged at the United Nations Relief and Works agency for apparently handing the letter off to Kerry.


DING-DONG. Mailman. Letter for John Kerry.


The official source who spoke to FOX News argued that if the U.N. had a letter from Hamas, it should have given U.S. officials a heads-up before the news was leaked to media organizations.


OOPS!


The Hamas official who wrote the letter confirmed to FOX News that he wrote Obama personally, asking him not to be biased toward Israel in its conflict with the Palestinians and to act fairly. He also said Hamas is ready to talk directly to a new American administration.


Must be a different Official from the one who issued the denial of the letter. With so many Officials I guess it's hard to keep track of what they are all doing.


This Hamas official insists he had the backing of the group to write the letter, but it appears the official acted alone.


Did not! Did too! Go play in a minefield!


Kerry turned the letter over to the U.S. consulate in Jerusalem on Friday and his spokesman told FOX News that the Democratic senator was not aware that the letter was from Hamas when he accepted it from an official with the U.N. relief agency.


Kerry seems to be unaware of quite a lot.


Kerry told FOX News that he never read the letter because it was a sandwich among other promotional papers the U.N. gave him. A State Department official confirmed to FOX News that it was from Hamas and is now under review.
A potential concern was whether such a letter would violate the United States' policy toward Hamas. Obama has said his administration will not engage in diplomatic talks with Hamas unless the group renounces terrorism and affirms Israel's right to exist.


The Pope of Hope has spoken!


In addition, a U.S. official said there were security issues with the letter. The official who spoke to FOX News said there is concern that Hamas had advance notice that Kerry was visiting, which may raise issues of trust with the U.N. on future diplomatic trips.


I don't trust the UN on anything.



Posted by: Deacon Blues || 02/22/2009 10:15 || Comments || Link || E-Mail|| [10795 views] Top|| File under:
Hamas: Some prisoners freed for Shalit may be settled in Syria
Some Palestinian prisoners freed in a deal for abducted Israeli soldier Gilad Shalit may be settled in Syria, Hamas official Mahmoud Zahar was quoted by pan-Arab newspaper Al Hayat as saying Saturday.

Zahar's statement could be interpreted as addressing Israel's fears that prematurely released convicted terrorists might take up arms once they return to the Hamas-ruled territory.

A Popular Resistance Committee commander, meanwhile, was quoted by Al Hayat as saying that Shalit had been injured during the Israel Defense Forces assault against Hamas in Gaza last month, but refused to disclose his condition. "Every piece of information about Shalit has a price tag on it," Abu Abir was quoted as saying.

Jerusalem sources have said that Israel has prepared a new list of Palestinian prisoners it is willing to release and is ready to relay it to Hamas as quickly as possible. This is in order to advance a possible swap arrangement, after the cabinet decided Wednesday to make Shalit's release a precondition to any cease-fire agreement in the Gaza Strip.

Zahar told Al Hayat that Hamas has yet to receive the new list.


Posted by: Fred || 02/22/2009 00:00 || Comments || Link || E-Mail|| [10801 views] Top|| File under: Hamas
Captured Malaysian describes how he became a terrorist in Thailand
Malaysian student Muham­mad Fadly Zainal Abidin who is in prison here got involved in the southern Thailand insurgency because of a religious teacher whom he knew for only six months.

Muhammad Fadly said he was convinced to wage jihad after being given evidence of atrocities of the Thai military by the teacher whom he identified as Ustaz Muhammad. "I believed him because he showed me video footages of Tak Bai and other incidents," he said. He was referring to the massacre in the Thai town on the border with Malaysia on Oct 25, 2004, where 78 Muslim protesters died of suffocation and other injuries after being loaded lying down into police trucks.

The 23-year-old Universiti Teknologi Malaysia student was arrested on June 28 last year when he and Omar Hanif Shamsul Kamar, a 17-year-old Malaysian high school dropout, allegedly tried to steal a motorcycle at a village near Sungai Golok. Suspicious villagers alerted the police. They recovered full-face masks, kerosene and knives. Since the two could not produce valid travel documents, they were arrested. They later confessed that they were there to "aid their Muslim brothers who were under the cruel rule of the Thai military."

Muhammad Fadly said before travelling north, he underwent three weeks of physical training -- sit-ups, push-ups and jogging -- in Puchong, Selangor. In Sungai Golok, just across the border from Kelantan, Ustaz Muhammad ordered him and Omar to buy knives and parang, steal a motorcycle, kill Thai soldiers and take their weapons. "His orders were peculiar. I was shocked as they were not appropriate tasks for me to perform. And they were beyond my capabilities," said Muhammad Fadly, whose father is a civil servant. "He told me it was a sin if I were to refuse to follow his orders," he added, adding that he wanted to escape to Malaysia but the ustaz constantly monitored him. Muhammad Fadly regretted believing Ustaz Muhammad who has since disappeared. "If I ever see him again, I will tell him that he is only good at lying," he said.

His court hearing begins in August.

This article starring:
MUHAM­MAD FADLY ZAINAL ABIDIN
Thai Insurgency
OMAR HANIF SHAMSUL KAMAR
Thai Insurgency
USTAZ MUHAMAD
Thai Insurgency
Posted by: ryuge || 02/22/2009 06:22 || Comments || Link || E-Mail|| [10795 views] Top|| File under:
Syria-Lebanon-Iran
Iran to begin operation of 1st nuclear power plant
Iran's official news agency says the country's first nuclear power plant will begin preliminary phase operation on Wednesday after a series of delays. The Sunday report by the IRNA agency says "pilot stage operation" of the power plant will start on Wednesday during a visit by the head of Russia's state Rosatom Atomic Corporation, Sergey Kiriyenko.

The long-awaited 1,000-MW power plant, which was built in the city of Bushehr with the help from Russia under a $1 billion contract, was expected to become operational in fall of 2008. Some 700 Iranian engineers were trained in Russia to operate the plant.

Tehran also plans to build a 360-megawatt nuclear power plant in Darkhovin, in the southwestern Khuzestan province.
Posted by: tipper || 02/22/2009 09:22 || Comments || Link || E-Mail|| [10797 views] Top|| File under:
Hezbollah denies firing Katyusha into north Israel
Hezbollah on Saturday denied having fired a rocket from Lebanon that hit northern Israel earlier in the day, lightly wounding two people.


"Wudn't us."


Ibrahim Mussawi, a spokesman for the militant organization, told AFP that Hezbollah had "nothing to do" with the attack, which was launched from a region largely controlled by Hezbollah and its Amal party ally.


"It wuz... ummm... somebody else."


Three other people were treated for shock after the attack, and a house was damaged, the Israel Defense Forces said.

During the IDF's punishing offensive against Hamas in Gaza last month, three Katyusha rockets were fired into northern Israel within a week, hitting Nahariya and Kiryat Shmona. Hezbollah, which has a large rocket arsenal, was behind the two rocket attacks. In both cases, the organization used proxy Palestinian militant groups to launch the rockets from southern Lebanon.

Meanwhile, a Lebanese security source in Beirut said Israel had responded by firing at least six artillery shells into southern Lebanon. The IDF Spokesperson's Office later said Israel held the Lebanese government and the Lebanese army accountable.

The rocket exploded a few meters from a house, where a 20-year-old was lightly wounded in her sleep. "Shattered glass was scattered all over the house," her father said. "Not a single window pane remained intact." The leader of the local council said that the incident came "out of the blue." Because of the stormy weather, he said, some people thought that the explosion was a thunder.

The Lebanese source, asking not to be identified, said: "Two rockets were fired from the area of Mansouri, south of Tyre, towards the direction of Israel. One of these rockets landed [within Lebanese territory]. The other rocket's location has not been determined," said the source. No one claimed responsibility for the rocket firing.

A statement from Lebanese Prime Minister Fouad Siniora's office said Lebanon was committed to implementing UN Security Council resolution 1701 which ended a month-long war between Israel and Hezbollah guerrillas in 2006. He said the attack threatened the area's stability and condemned Israel's artillery fire. "Prime Minister Siniora [said] the rockets launched from the south threaten security and stability in this region and are a violation of resolution 1701, and these issues are rejected, condemned and denounced... Israeli artillery [fire is an] inexcusable violation of Lebanese sovereignty," the statement said.

This article starring:
IBRAHIM MUSAWI
Hezbollah
Posted by: Fred || 02/22/2009 00:00 || Comments || Link || E-Mail|| [10793 views] Top|| File under: Hezbollah
Kerry still rooted in attacking Bush while in Syria
In a sign that President Barack Obama may be seeking better ties, several U.S. congressmen have passed through Syria in the last few days, including Sen. John Kerry, who arrived Saturday and met with President Bashar Assad.

The State Department also announced Friday it has scheduled a meeting next week with Syria's ambassador to the U.S. to discuss differences between the two countries—the first such meeting in months. The congressional delegations, led by Democrats, are carrying the message that America wants to engage countries it has been at odds with if they are willing, as Obama puts it, to unclench their fists.

Kerry, who heads the Senate's Foreign Relations Committee, did not speak after his meetings in Syria Saturday. But during his stop in Beirut on Wednesday, Kerry said the U.S. would renew diplomacy with Syria but in return expected Syria to "change its behavior"—particularly on Iraq and Lebanon.

"But unlike the Bush administration that believed you could simply tell people what to do and walk away and wait for them to do it, we believe we have to engage in a discussion," Kerry said in Beirut.


That isn't what Bush said at all. What he said was, "we will stand with people who stand for liberty."

Now tell us, Jawn, just what do you 'discuss' with a ruthless dictator like Pencilneck?

"And so we are going to renew diplomacy but without any illusions, without any naivete, without any misplaced belief that just by talking, things will automatically happen," the Massachusetts senator added.


"We'll talk, and talk, and talk, and we'll be confident that nothing will happen," he added.

Besides Kerry, the other Congress members on separate visits were Sen. Benjamin Zelig Cardin of Maryland and House Foreign Affairs Committee Chairman Rep. Howard Berman of California.

There are concerns that new American openness toward Damascus may only be cosmetic, because the long-standing differences between the countries have not changed much.

Syria's ambassador to Washington described the congressional visits to Damascus as being "of extreme importance and depth." But he stressed he was still waiting to see if the visits change "the manner of dialogue between us and America."

"Let us see what are the goals we all want to reach, where we agree, where we disagree," Imad Mustapha told The Associated Press in Damascus. Mustapha is to meet with Jeffrey D. Feltman, the acting assistant secretary of state for Near Eastern affairs, according to State Department spokesman Gordon Duguid, in the belief that direct engagement with Syria will advance U.S. interests.

"Our concerns include Syria's support to terrorist groups and networks, Syria's pursuit of nuclear and unconventional weaponry, interference in Lebanon and a worsening human rights situation," he said Friday.


And allowing terrorists through their border with Iraq.

Already during their trips to the Middle East, Kerry and Cardin repeated the previous American language demanding Damascus change its ways in terms of its ties to Iran and backing of militant groups such as Hezbollah in Lebanon and the Palestinian Hamas.

But Assad has sent signals he wants to work with Washington. In an interview with the British newspaper The Guardian published this week, Assad lied when he said he was impressed by Obama's friendly gestures and welcomed the U.S. delegations to Syria. But he also said he is still waiting to see results. "We are still in the period of gestures and signals. There is nothing real yet," he said.


'Real' isn't in the Bambi lexicon ...

Syrian political analyst Imad Shueibi was optimistic that U.S.-Syria relations would change from a period of "the wrestling of wills to the sharing of wills."

"What is happening is not just checking the pulse," he said of the congressional visits. "It is an attempt to define the possible horizons in the relations ahead."
Posted by: Steve White || 02/22/2009 00:00 || Comments || Link || E-Mail|| [10793 views] Top|| File under:
Who's in the News
65
[untagged]
5
Govt of Pakistan
4
TTP
3
Hamas
2
TNSM
2
Jamaat-ul-Mujahideen Bangladesh
2
al-Qaeda in Pakistan
1
al-Qaeda
1
Jamaat-e-Ulema Islami
1
Palestinian Authority
1
al-Qaeda in Britain
1
Hezbollah
1
Jamaat-e-Islami
1
al-Qaeda in Iraq
1
Iraqi Insurgency
1
Govt of Sudan
Bookmark
E-Mail Me
The Classics
The O Club
Rantburg Store
The Bloids
The Never-ending Story
Thugburg
Gulf War I
The Way We Were
Bio
Merry-Go-Blog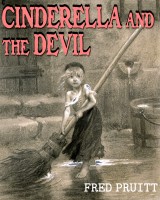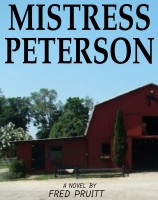 On Sale now!


A multi-volume chronology and reference guide set detailing three years of the Mexican Drug War between 2010 and 2012.

Rantburg.com and borderlandbeat.com correspondent and author Chris Covert presents his first non-fiction work detailing the drug and gang related violence in Mexico.

Chris gives us Mexican press dispatches of drug and gang war violence over three years, presented in a multi volume set intended to chronicle the death, violence and mayhem which has dominated Mexico for six years.
Click here for more information


Meet the Mods
In no particular order...


Steve White
Seafarious
tu3031
badanov
sherry
ryuge
GolfBravoUSMC
Bright Pebbles
trailing wife
Gloria
Fred
Besoeker
Glenmore
Frank G
3dc
Skidmark



Better than the average link...



Rantburg was assembled from recycled algorithms in the United States of America. No trees were destroyed in the production of this weblog. We did hurt some, though. Sorry.
18.232.56.9

Help keep the Burg running! Paypal: