Afghanistan
The second Afghan War of Liberation
By GENERAL MIRZA ASLAM BEG

The first Afghan war of Liberation was won in 1989. The Afghans paid a very heavy price of over a million and a half martyrs. The second war of liberation now has reached a decisive moment and the day of freedom appears to be drawing closer. The invasion of Afghanistan by the Soviets in 1979 was challenged by the Americans, joined by Pakistan, Saudi Arabia and others. After eight long years of war, the Soviets were forced to retreat. The CIA intelligence report of 2004, mentioned that, after the Soviets retreat from Afghanistan, there were over 60,000 diehard trained Muslim fighters from seventy countries of the world. Additionally there were 40,000 such fighters from Pakistan alone who took part in the jihad against the occupation forces. So, by its very nature, the resistance had a global reach. It was not confined to Afghanistan alone.

The mujahideen acted on the guidance of Allah, as ordained in Quran: "Let there be no restraint on you to fight in the way of Allah, and in support of the helpless men, women and children who are being brutalised and who pray, O Lord! protect us from the oppressors and appoint your protectors and helpers." This is the message for the believers, but every believer may not get it. May be, one in thousands gets it and leaves his hearth and home and make a bee line for the battlefield, where he gets on job training. Face to face with the enemy, he proves too superior on account of his spiritual strength. He has no other mundane interest except to defeat the oppressor. When the job is done, he returns to his home.
Continued on Page 49
Posted by: john frum || 02/22/2009 08:12 || Comments || Link || E-Mail|| [10793 views] Top|| File under:
Caribbean-Latin America
(Unconfirmed) Texas National Guard On Alert
Texas State Senator, Dan Patrick, was on FoxNews this morning at 8:45am. He said he had some "breaking news to share". Boy was it!!!

The Texas State Legislature had been trying very hard to get the Obama Administration to respond to a critical situation on the Texas Border. The Administration had not gotten back with Texas as of last night.

So the State of Texas told Washington D.C. basically they could go jump, and "we'll take care of Texas!". As of last night… the Texas National Guard has been put on High Alert!!! This is the first time in history!

Texas tried, desperately to get Washington's approval… but when they could not get it… they acted on their own. Which I say…. it's about damn time!!! I personally applaud the guts it took to defy the Fed's and act in our best interest! In case you are unaware of what the problems are …. Sen. Dan Patrick spelled it out nicely!

1) 100's of PRO-DRUG CARTEL Mexicans were blocking the entrance to the United States, yesterday and today, banging cars, shouting and holding signs. 10 people were killed Wed. and 12 more yesterday at the border (5 of which were children!!!)

2) They aren't sure … but they think the Drug Cartel is paying the demonstrators to do what they're doing.

3) This will spill over into the States! Mr. Patrick, and the other State officials,. are convinced that road-side bombs and car bombs will make it across the border and WILL NOT allow that to happen!!

4) Mexico is breaking out in Civil War in the western part of the border and they expect it to spread the entire border with no end in sight.

5) The National Guard will be activated as the scenario worsens and is on Alert now and will remain so until (and IF) Washington does something to end the danger on the border (Yeah… like that's gonna happen!).

FoxNews has yet to put this on their website which absolutely ticks me off!!!! I will post it IF they get the stones to do what's right!

Let's pray it doesn't come to this…. but in reality… Texas could be in a Civil War (actually it would be an international incident) with Mexico very soon if this isn't quelled. Just so you folks know…. the four Militia Groups that are here in Texas will be put on alert this evening. This has gotten REAL, REALLY FAST!

God help us… as we do what is necessary.
Posted by: Anonymoose || 02/22/2009 12:34 || Comments || Link || E-Mail|| [10799 views] Top|| File under:
Europe
The Independent: Obama, tell us the whole truth
Lots of butter, but easy on the salt, please


'Having considered the matter, the government adheres to its previously articulated position." With these words, Acting Assistant Attorney General Michael Hertz ended a dream.


Never mind. When an article starts out like that it's time for the Dramamine, not the popcorn.


The dream that Barack Obama's presidency would inaugurate a transcendent world order on a new moral plane.
See, what this tells you is that the editors of The Independent don't know a whole lot about Illinois politics.
"Governor, there's some Brit a****** out here sayin' he wants a transcendent world something or other."
"Huh? Tell that f*** Transvestite World's on the South Side. Ask for Butch."
"I don't think that's it, Governor. I wrote it down. He wants a 'transcendent world order on a new moral plane.'"
"For nothing? F*** him. I'll give the world to the f****** Martians before I give this f*** a new world order and I don't get anything!"
Late on Friday Mr Hertz told the Washington district court that the Obama administration maintained President Bush's view that prisoners held at Bagram air base in Afghanistan could not challenge their detention in US courts. For the cynics, this is "a previously articulated position you can believe in".

This newspaper was not so naive


( with a lead in like that you know this next part's going to be weird)


as to imagine that President Obama would immediately conform to the most scrupulous interpretation of US and international law.


Which is?


We are pleased that he has ordered the closure within a year of Guantanamo Bay, halted military trials and restricted CIA interrogators to Army Field Manual techniques. But the refusal to grant legal rights to detainees at Bagram is disappointing.


Hmm. I'm guessing The Independent still isn't ready to get on the Palin 2012 bandwagon.


The US Supreme Court ruling in 2004 that prisoners in Guantanamo had the right to take their cases to US courts ended the anomalous status of the prison camp in Cuba. President Bush's attempt to create a legal limbo outside the American and international legal systems had failed. But he continued to try to deny legal rights to prisoners not just in Guantanamo but in Iraq and Bagram, too.


The way I'd put that is: he continued to try to win the war.


Mr Obama's closure of Guantanamo therefore smacks more of fulfilling a symbolic pledge than following it through.
"Ahmed, we're gonna hook your 'nads up to this car battery, but only for symbolic reasons."
"Is it too late for me to vote Repubican?"
Indeed, Elena Kagan, Mr Obama's nominee for Solicitor General, said during her confirmation hearing that someone suspected of helping to finance al-Qa'ida should be subject to battlefield law -- indefinite detention without trial -- even if captured in the Philippines, say, rather than a battle zone.

Nor is this the first disappointment of Obama's presidency.


Even I have to point out he's only been in office 30 days.


Earlier this month, a government lawyer stuck to the Bush line in a case brought by Binyam Mohamed, the British resident expected home from Guantanamo tomorrow.


When he will no doubt resume a Gandhi-like life of non-violence.


When the case resumed after President Obama's inauguration, the judge asked the Justice Department's lawyer if "anything material" had happened to change that view. "No, your Honour," came the reply. The position he continued to take, he said, had been "thoroughly vetted with the appropriate officials within the new administration".


Which doesn't mean that there's not plenty of room under the bus for this DOJ guy.


What is more, Leon Panetta, Mr Obama's nominee as CIA director, charged with ending the use of torture techniques such as waterboarding by US agents, said that the agency is likely to continue to transfer detainees to third countries. It would rely on the same assurances of good treatment on which the Bush administration depended.


Hey, if you can't trust Hosni Mubarak, who can you trust?
Posted by: Matt || 02/22/2009 17:55 || Comments || Link || E-Mail|| [10795 views] Top|| File under:
Home Front: Politix
Known Unknowns: Unconventional "Strategic Shocks" - Nathan Freier
Excerpt:



Politics, Economics, Social Action, and Political Violence as Hybrid War.

The United States might also consider the prospect that hostile state and/or nonstate actors might individually or in concert combine hybrid methods effectively to resist U.S. influence in a nonmilitary manner. This is clearly an emerging trend. Imagine, for example, a China-Russia axis that collectively employs substantial political power within international institutions and markets to hold key American interests at risk. At the international level, actors like this might employ extant and emerging political/economic arrangements as instruments for purposeful resistance and war.


Posted under Home Front Politix in the hope that someone in politics may stumble onto it.
Posted by: Besoeker || 02/22/2009 16:59 || Comments || Link || E-Mail|| [10805 views] Top|| File under:
India-Pakistan
Pride and the Pakistani Diaspora
By Ali Eteraz

The Pakistani diaspora is significant, around 7 million people, and contributed almost US$8 billion into the economy last year. It is composed by and large of people who only retain a connection to Pakistan via their families. Once the recipients of the remittances pass away, or as is more often the case, themselves leave Pakistan, the financial connection is severed. At this point, the Pakistani migrant takes his place in the new country, even if it means being a second-class citizen. If he is in the West, he usually defines himself as a 'Muslim' or 'South Asian' or sometimes even an 'Indian.' He then ceases to have a meaningful relationship with Pakistan. This depressing state of affairs is due to the identity struggle within Pakistan itself. Pakistanis abroad don't know who they are or how they should relate to Pakistan because they don't know what it means to be Pakistani.

One of the principal identity-markers that Pakistanis abroad have turned to is to re-define themselves as 'Muslim'. This has been especially true after 9/11, but pre-dates that event as well. It has been disturbing to watch and experience because no other diaspora from a Muslim majority country makes their national identity subservient to their religion – not even the stateless Palestinians. While everyone else seems to take pride in their particular national histories – even when there isn't much to be proud of – people in the Pakistani diaspora seem to run away from being associated with their country's past. As a result, Pakistanis exceed all others in becoming attracted to romanticist readings of the past – the sort extremist religious teachers are more than happy to offer up.

Another popular trend among second-generation Pakistanis in the West is the denouncing of Partition as a mistake. These people live in a fantasy world where 60 years of conflict with another state can be overcome in a singular moment of sublimation. What's illuminating is that Bangladeshis never talk about re-joining India or West Pakistan in such a manner. Obviously, Partition was a mistake – it killed millions of people – but the solution to a mistake is to reconcile with it, not to try and wish it away.

Indeed, the Pakistani diaspora is in a difficult place. It cannot actively participate in the discussion about Pakistani identity, but it also cannot progress until this issue is resolved. Guidance must come from Pakistan itself. There are some signs that this has started. Recently a federal minister began rolling out all sorts of incentives for Pakistanis in the diaspora. These include an overseas pension trust, a plan to protect expat properties back home, waivers of service charges and custom duties, special treatment in housing and college admissions, and finally, honorary seats in the various legislative houses. The aim would be, in the words of the minister, to "grant VIP status" to the expats.

This minister's attempt to include the diaspora is worthwhile, however, the entire scheme is built upon preferential treatment, which only further enhances class differences and hierarchy between Pakistanis. It also assumes, wrongly, that simply because they have money, Pakistanis in the diaspora have a good idea about how to improve Pakistan.

A political or legislative solution is neither sufficient, nor, given rampant cronyism, ideal. It also creates the danger of politicizing the overseas communities and splintering them based on political preferences.

The focus at the moment has to be on culture and identity. The promotion of Pakistani arts, music, literature, cinema, poetry, and fashion is of the essence. And the answer does not lie with the venal fashion shows that are put on at sumptuous diplomatic residences, inviting only a few elite expats. Outreach has to be done within expat communities – Dubai, Bradford, Brooklyn. Scholarships should be given to traveling street-theatre artists. Films should be subsidized. Poetry, especially translations, should be promoted and put on popular websites.

Instead of becoming a censor-state, Pakistan should promote freedom of expression. Engagement with Pakistan's culture will give adrift Pakistanis around the world a sense of belonging. Effort has to be made to connect Pakistani expats to Pakistan, not via their families, but via the idea of Pakistan itself – via Pakistaniat. It is this sense of confidence that will make Pakistanis want to invest in Pakistan perhaps even return and engage in nation-building.

The few successful diaspora activists that I have met have either been motivated through national emergencies such as the earthquake, or they have emerged from a cultural awareness group that was ready to do more. The first time I met Bilaal Ahmed, the founder of IMPAK USA, a service group that sends volunteers to Pakistan, was at the Philadelphia screening of the Pakistani film Khamosh Pani. Further, as I have previously documented elsewhere, the only meaningful political lobbying group ever formed to lobby the US government, namely Pakistani-American Public Affairs Committee (PakPAC), grew out of a fun-loving social organization for Pakistani doctors, who initially came together to invite poets and singers from Pakistan. There are lessons to be drawn from this.

Most people think 'diaspora' only when they run into a Pakistani on foreign soil and want to ask about the nearest place to find chicken tikka. Diaspora is, actually, the barometer by which one can judge the health of a nation. The feeble state of the Pakistani diaspora speaks volumes.

Ali Eteraz is a writer and freelance journalist. He has studied philosophy and practiced law in the United States. His website is www.alieteraz.com
Posted by: john frum || 02/22/2009 08:08 || Comments || Link || E-Mail|| [10795 views] Top|| File under:
Pakistan needs a Beant Singh
By Swaminathan S Anklesaria Aiyar

Islamabad's surrender to the Taliban in Swat is terrible news. A moribund Islamabad cannot stop Islamic terrorists from attacking India even if it wants to.

It's another matter that Pakistan has long nurtured groups like the Lashkar-e-Taiba to target Kashmir. It's now learning what India learned in the 1980s — you can be devoured by monsters you create to wound others.

Indira Gandhi nurtured two monsters — Jarnail Singh Bhindranwale in Punjab and Prabhakaran of the Tamil Tigers. When the monsters got out of control, she (and later Rajiv Gandhi) tried quelling them. Result: Indira was killed by disgruntled Sikhs, and Rajiv by disgruntled Tamil Tigers. The lesson for Pakistan is clear.

The Taliban's rise in Pakistan has something in common with Bhindranwale's rise in Punjab. A religious preacher, he sought to purge Sikhism of modern evils and return to pristine Sikhism. He was outraged by reformist Sikhs like the Nirankaris, and his followers killed many Nirankaris including the Nirankari Baba.

Religion and violence make a very dangerous mix. Yet, both Indira and the Akali Dal, sought to use Bhindranwale rather than jail him. Indira supported his candidates against official Akali ones in the 1979 gurdwara elections. And the Akalis sought to use his inflammatory Sikh rhetoric — including a demand for an independent Khalistan — to garner votes in state elections.

The Akalis let him set up a terrorist fortress within the Golden Temple. This ended only when the Army overran the Temple and killed Bhindranwale. But this attack enraged many Sikhs, creating ever more militant groups.

No politician or analyst initially viewed the Bhindranwale challenge as a law-and-order one, to be put down with a firm hand. All felt that Sikh sensibilities had to be assuaged with political compromises. My editor at the time thought peace could be bought by giving Chandigarh and more river water to Punjab. Alas! the terrorists dismissed such peace offerings with contempt.

Rajiv Gandhi struck a peace accord with the Akali Dal, enabling it to win the 1985 state election. Yet, his attempt to use the Akalis to curb extremism failed — it only emboldened the militants, whom the Akalis had no will to control. Rajiv also struck a deal with Bhindranwale's nephew, Jaswant Singh Rode, and made him Akal Takht chief. But militancy only increased.

He then tried Army rule, but that too failed. The militants became ever stronger, and soon constituted a quasi-state. They sent out hukumnamas (religious commands) ordering the closure of meat shops and cinema halls, and a terrorised populace obeyed. Policemen who tried to tackle terrorism were initially thwarted by politicians of the Congress and Akali Dal. Later, militants assassinated several police officers and their relatives.

In sum, all compromises with religious terror failed. So did Army rule. What finally succeeded was democracy with an iron fist. Fresh state elections in 1992 were boycotted by the Akalis, in line with terrorist warnings. Beant Singh, the new Congress chief minister, gave his police chief KPS Gill a free hand to crush terrorism. Gill unleashed state terror to counter Sikh terror, replicating tactics that the militants themselves used. In barely one year, he crushed a decade-old problem.

Only when Sikh policemen took on Sikh militants, with no interference from central or state politicians, was terrorism curbed. Earlier attempts at a Punjab-Delhi compromise or Hindu-Sikh compromise failed. The solution lay in reformulating the issue as one pitting Sikh liberals against Sikh fundamentalists.

This has lessons for Pakistan. Attempts by Islamabad to placate or strike deals with extremists will fail, emboldening militants and lowering the state's stature.

In elections, Pakistanis have repeatedly voted for liberal Muslim parties, not Islamic ones. Yet, these liberal parties — including the Awami National Party, which won the state election in the North West Frontier Province — have no stomach to take on the Taliban. Islamabad has sought compromises with militant Baitullah Mehsud in the tribal areas, but only succeeded in strengthening Mehsud. The new compromise in Swat will surely fail too.

To succeed, Pakistan needs a Beant Singh. Muslim liberals will have to take Muslim extremists head on. The task has to be done by a state government using police skills, not the Army. Terrorists cannot be subdued by US planes or troops.

This is a battle for Pakistan's soul. It must be fought by Pakistani liberals against Pakistani extremists, without regard to Indian or US interests or urgings. Once Pakistani liberals grasp this hard reality, as Beant Singh did in Punjab, they will find that victory over extremism can be surprisingly quick and complete.
Posted by: john frum || 02/22/2009 07:51 || Comments || Link || E-Mail|| [10795 views] Top|| File under: Govt of Pakistan
Into a Taliban wasteland of blood and fear
Daud Khattakis the first reporter for a British paper to enter Swat Valley, Pakistan, since the rebels who hold it agreed a ceasefire. He finds a hell-hole of bodies and ruin
IN the former mountain resort of Malam Jabba, where skiing thrived when the surrounding Swat Valley was an international attraction, one can still see the remnants of the Pakistan Tourism Development Corporation's flagship hotel. The building was blown up by the Taliban because it was being used for "un-Islamic activities".

Hundreds of other hotels in the valley have been destroyed or forced to close after threats from the militants.

"We used to charge 1,200 to 3,000 Pakistani rupees [£10.50 to £26] for a room per night. Now we are renting rooms for 200 rupees but nobody is visiting," said Zahid Hussain, the manager of a luxury hotel which has officially shut down.

In Mingora, Swat's largest city which once buzzed with foreign tourists, the shops are empty. The women's clothes markets are either closed or show banners proclaiming: "Women are banned from entering this market."

Barbers have pasted hand-written posters to their shop fronts saying: "Shaving a beard is unIslamic. We have stopped shaving beards. Please don't visit the shop for a shave."

After two years of fighting between 5,000 Taliban militants and 12,000 troops from the Pakistan army, a ceasefire has been hammered out between the government and the rebels. It has left the Swat Valley, just three hours drive from Islamabad, the capital, under the control of a hardline cleric known as Radio Mullah for his fiery sermons on an illegal radio station.

American officials are concerned that the cleric, Maulana Fazlullah, who is intent on imposing a harsh version of sharia (religious law), will allow the valley to become a base for Al-Qaeda and other terrorists.

Last week I became the first journalist from a British paper since the ceasefire to venture past the heavily armed Taliban checkpoints and travel into the valley.

The journey was not made without trepidation. On Wednesday a journalist for Pakistan's Geo television network, Musa Khan Khel, 28, was killed when he tried to secure an interview with Fazlullah. In a characteristic Taliban flourish, there were signs that his killers had attempted to behead him.

What I found in Swat was a hell-hole. Suicide bombings, car bombs and artillery have scarred the valley's roads and buildings. The charred remains of hospitals and even a madrasah (seminary) litter the landscape. Nearly 200 schools have been destroyed, all girls over the age of eight are banned from lessons and, in a symbol of the Taliban's hatred of learning, the public library in Mingora has been wrecked.

The Taliban have banned music and dancing, television and internet cafes. Women cannot leave home without wearing a burqa, the all-encompassing robe. Justice has been enforced with floggings and public executions.

Everyone who can afford to leave has fled the valley. Police stations are deserted and fewer than 100 local policemen remain. In deserted parks the swings are rusting, creaking and empty.

Green Square, in the heart of Mingora's bazaar, is now known as Khooni Chowk -- or bloody square -- because of the public executions carried out there by Taliban who leave the bullet-riddled bodies of police and soldiers for all to see.

Local residents said mothers used to warn their children not to pass through the square on their way to school. "Sadly, our children have got used to such sights," said Fayaz Zafar, a local journalist. "They've become inured to scenes of decapitated bodies, suicide bombs and military operations. They now play 'Taliban and soldiers' in the playground."

Naveed Khan, owner of a cable television network in Mingora, said that at first the Taliban had ordered him to block channels showing English language films. Then came a warning from its spokesman to remove all channels showing music and songs and all films in local languages. Later a Taliban commander ordered the closure of all the cable broadcasters. Snooker clubs and video game arcades have also been banned.

A bank security guard said: "The only thing we want is peace. I ask the Taliban, the government, the security forces not to kill us in the name of religion or restoring government. Let our children go to school and let us live how we like."

Accounts of Taliban atrocities are many. Bukhtawar Khan's wife, mother and sister-in-law were all brutally killed by armed men inside their home on February 4 while he was at work. Laiba, his two-month-old daughter, lost her mother. Khan said the attackers were punishing his family for giving drinking water to soldiers manning a post near their home in the village of Matta Tehsil.

Khan's younger sister Anwar Begum, who saw the murder, had a narrow escape. "I took shelter in a cattle pen and it saved my life," she said. She described how she saw 15 to 20 men storming towards the house. All had their faces covered and were carrying weapons, including rifles and grenade launchers.

Khan, who fled the village with his family, wants to see the killers brought to justice. While the Taliban militants reign supreme it seems a distant hope.
Posted by: Steve White || 02/22/2009 00:00 || Comments || Link || E-Mail|| [10795 views] Top|| File under: TNSM
Who's in the News
65
[untagged]
5
Govt of Pakistan
4
TTP
3
Hamas
2
TNSM
2
Jamaat-ul-Mujahideen Bangladesh
2
al-Qaeda in Pakistan
1
al-Qaeda
1
Jamaat-e-Ulema Islami
1
Palestinian Authority
1
al-Qaeda in Britain
1
Hezbollah
1
Jamaat-e-Islami
1
al-Qaeda in Iraq
1
Iraqi Insurgency
1
Govt of Sudan
Bookmark
E-Mail Me
The Classics
The O Club
Rantburg Store
The Bloids
The Never-ending Story
Thugburg
Gulf War I
The Way We Were
Bio
Merry-Go-Blog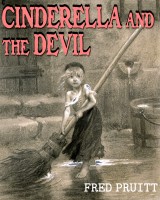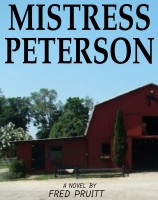 On Sale now!


A multi-volume chronology and reference guide set detailing three years of the Mexican Drug War between 2010 and 2012.

Rantburg.com and borderlandbeat.com correspondent and author Chris Covert presents his first non-fiction work detailing the drug and gang related violence in Mexico.

Chris gives us Mexican press dispatches of drug and gang war violence over three years, presented in a multi volume set intended to chronicle the death, violence and mayhem which has dominated Mexico for six years.
Click here for more information


Meet the Mods
In no particular order...


Steve White
Seafarious
tu3031
badanov
sherry
ryuge
GolfBravoUSMC
Bright Pebbles
trailing wife
Gloria
Fred
Besoeker
Glenmore
Frank G
3dc
Skidmark



Better than the average link...



Rantburg was assembled from recycled algorithms in the United States of America. No trees were destroyed in the production of this weblog. We did hurt some, though. Sorry.
18.232.56.9

Help keep the Burg running! Paypal: