-Signs, Portents, and the Weather-
UK Police Want To Install CCTVs In Pubs
The Met Police got a short sharp rap over the knuckles yesterday, as the Office of the Information Commissioner questioned what looks very much like a blanket policy to force CCTV onto public houses in certain parts of London.

The story begins with a letter to the Guardian last week, from Nick Gibson. He is currently renovating Islington pub The Drapers Arms, after its previous owners allowed it to go insolvent and then disappeared.

In his letter, he argues that if he had merely taken over an existing licence, the police could not have imposed any additional conditions. However, because this was now a new licence, the police were able to make specific requests, including one particular request in respect of installing CCTV.

Mr Gibson wrote: "I was stunned to find the police were prepared to approve, ie not fight, our licence on condition that we installed CCTV capturing the head and shoulders of everyone coming into the pub, to be made available to them upon request. There was no way that they could have imposed this on the previous licence holder."

We spoke to the Police and to Islington Council. The Council were clear that this was not their policy: they would look at individual licence applications in the light of representations made to the Licensing Committee and decide on a case by case basis.

It was left to the Met to confirm the existence of a blanket policy for some parts of London. A spokeswoman for the Met said: "The MPS overall does not have a policy of insisting CCTV is installed within licensed premises before supporting licence applications.

"However, individual boroughs may impose blanket rules in support of their objectives to prevent crime and disorder and to assist the investigation of offences when they do occur.

"Islington is one of the most densely populated districts for licensed premises in London and the borough's licensing authority is committed to providing a safe environment in which to socialise.

"To this end, Islington police recommend all premises are required to install CCTV and make those images available to police upon request before a licence is granted."
Posted by: Anonymoose || 02/22/2009 13:25 || Comments || Link || E-Mail|| [10800 views] Top|| File under:
Bangladesh
1971 war role should not be the reason
Jamaat-e-Islami leaders said yesterday that it is not right to term anyone an 'anti-liberation war element' based only on their role during the war in 1971.


Feeling the heat, are they ...

They said that in order to identify anyone as an 'anti-liberation element' one has to take into account their roles starting from the 1952 language movement and through successive movements.

The comments came at a discussion meeting organised by Jamaat-e-Islami at the Al-Falah auditorium in city's Maghbazar yesterday. Speakers at the meeting also criticised the placing of wreaths at the Shaheed Minar to pay tribute to martyrs of the Language Movement.

Some Jamaat leaders claimed Islamist forces originally began the language movement in the country. They claimed that Golam Azam, a former Jamaat ameer, led the movement.

Referring to the government's initiative for trial of war criminals, the speakers said that a conspiracy was underway in the country to humiliate Islam and Islamist forces. "Those who once opposed the language movement are today placing wreaths at the Shaheed Minar ...I will not talk about what they are doing now...," Rafiqul Islam Khan, ameer of Jamaat's Dhaka unit, said.

Jamaat Ameer Maulana Motiur Rahman Nizami said it would be 'suicidal' for Bangladesh to form a regional task force and or agree to the corridor with India in the name of economic development.

ATM Azharul Islam, Nurul Islam Bulbul, Selim Uddin, among others addressed the meeting.

Jamaat-e-Islami, a religion-based organisation, directly opposed Bangladesh's war of independence. Many of its leaders allegedly committed war crimes.
Posted by: Fred || 02/22/2009 00:00 || Comments || Link || E-Mail|| [10794 views] Top|| File under: Jamaat-e-Islami
Charge Hannan with treason
War veterans and eminent citizens yesterday said the government should bring treason charge against former bureaucrat Shah Abdul Hannan, who has said the 1971 Liberation War was fought between India and Pakistan, and not between Bangladesh and Pakistan.


That rewriting history thing's not going well, is it?


Sector Commanders' Forum leader Maj Gen (retd) KM Shafiullah said Hannan has violated the constitution by making such a comment. The preamble of the constitution states that Bangladesh was created after the Liberation War in 1971.

"If he (Hannan) is a citizen of Bangladesh, he has committed a crime making such a comment. So the government should bring charge of treason against him and bring him to justice," Shafiullah who had led the Liberation War as a sector commander, told The Daily Star.

Chief Coordinator of the Sector Commanders Forum Harunur Rashid said those who deny the War of Liberation deny the existence of Bangladesh and should be charged with treason.

Rights activist and former adviser to the caretaker government Sultana Kamal said the remark is baseless and a crude lie because Bangladesh fought the Pakistan occupation forces with declaration of war on March 26, 1971.

Sultana, also a freedom fighter, said after nine months of fighting the joint forces joined the freedom fighters in December.

"All except those who were involved in killing and rape and arsons as the collaborators of Pakistani occupation forces know about the Liberation War," she said. She added now their character is once again being revealed through such remarks. "No-one is more hated than those who deny the Liberation War."

According to newspaper reports, former secretary to the government and former chairman of Islami Bank Bangladesh Ltd, Hannan, at a discussion organised by Sangskritik Oikya Front at the National Press Club on Friday said: "To my knowledge no war had taken place between Pakistan and Bangladesh in 1971. I have come across no such information in the books of history published abroad."

Contacted, Hannan said, "I'll not make any comment because I'm already a victim of injustice by a section of newspapers."

He alleged his comments were presented as one sided and out of context.
Posted by: Fred || 02/22/2009 00:00 || Comments || Link || E-Mail|| [10794 views] Top|| File under:
China-Japan-Koreas
Clinton asks China to buy US debt
US Secretary of State Hillary Clinton has urged China to keep buying US debt as she wrapped up her first overseas trip, during which she agreed to work closely with Beijing on the financial crisis.

Ms Clinton made the plea shortly before leaving China, the final stop on a four-nation Asian tour that also took her to Japan, Indonesia and South Korea, where she worked the crowds to try to restore America's standing abroad.

In Beijing, she called on authorities in Beijing to continue buying US Treasury bonds, saying it would help jumpstart the flagging US economy and stimulate imports of Chinese goods.

"By continuing to support American Treasury instruments the Chinese are recognizing our interconnection. We are truly going to rise or fall together,'' Ms Clinton said at the US embassy here
Posted by: tipper || 02/22/2009 06:44 || Comments || Link || E-Mail|| [10794 views] Top|| File under:
Hillary Clinton 'panders' to China as dissidents are silenced
STATE security agents put dozens of dissidents under virtual house arrest yesterday to silence support for Charter 08 -- a new manifesto for Chinese democracy -- as Hillary Clinton made her first visit to Beijing as US secretary of state.


Condi Rice would have pointed that fact out in her presser.

The crackdown emerged as Amnesty International condemned Clinton for saying that human rights could not interfere with talks on the financial crisis, global warming and North Korea.


Hillary was all concerned about human rights in China when George Bush was president. Now that Bambi is in charge her concerns have, well, disappeared.

As foreign minister Yang Jiechi welcomed her with a broad smile, he observed that it was "a bit chilly" in Beijing but promised Clinton she would see "the biggest number of smiling faces". Yang told the British press last year that Chinese police would "offer a cup of tea" to any protesters at the Beijing Olympics, yet dozens of Chinese were jailed for trying to protest.

Clinton told a joint news conference that the two would have "frank discussions" on human rights, Tibet, religious freedom and freedom of expression. She thanked China for continuing to invest in US government debt. Yang responded that China would allocate its $20 trillion of foreign currency reserves as it saw fit.

Outside in the snow, security agents in Beijing surrounded the homes of writers and thinkers behind Charter 08, the boldest public petition for Chinese freedom in 20 years. Some contacted reporters by text message to say they could not go out.

Amnesty International said Clinton had sent the wrong signal to the Chinese regime because the US was one of the few countries strong enough to stand up to China on human rights. "Half a million people are currently in labour camps," it said in a statement. "Women face forced abortion and sterili-sation as part of China's enforcement of its one-child policy."


George Bush looking better to you now?

Human Rights Watch said Clinton's strategy seemed to play into the hands of the Chinese government by "segregating human rights issues into a deadend dialogue of the deaf".


Why would Hillary Clinton give a fig about ordinary people?

The criticism gave Clinton a rough ride on her first excursion abroad to present the new face of American foreign policy under President Barack Obama. Up to her arrival in China, the secretary of state had displayed a virtuoso command of her dual roles as icy diplomat and global celebrity.


Only because he hadn't been asked to do anything ...

In the first role, she issued a warning to North Korea to cease its warlike threats in language no cold warrior could have faulted. In the second, she charmed young audiences in Seoul, Tokyo and Jakarta with her political savvy and common-sense talk about how women everywhere strive to balance work and family.

In China, however, a government nervous of the Obama administration's worldwide approval ratings did not offer its distinguished visitor a chance to shine. Clinton's schedule included the standard stiff poses with Chinese leaders and a visit to a power plant, and she was due to head home today.


And the Chinese gummint will relax, knowing that they have the Hildebeast and Bambi in their pockets for the next four years ...
Posted by: Steve White || 02/22/2009 00:00 || Comments || Link || E-Mail|| [10794 views] Top|| File under:
Swiss party wants to punish U.S. for UBS probe
The right-wing Swiss People's Party (SVP) called on Saturday for retaliation against the United States over a U.S. tax probe into the country's biggest bank UBS that threatens prized banking secrecy.

The populist SVP, the country's biggest party, said Switzerland should not take in any detainees from the U.S. prison for terrorism suspects at Guantanamo Bay in Cuba, which the Swiss government said last month it could consider to help shut the camp down.


Deal. We'll investigate UBS to the nines and you refuse to take Gitmo mooks. Shake hands.

Switzerland should also reconsider its policy of representing the United States in countries where it has no diplomatic presence, the parliamentary SVP said in a statement.

The SVP said gold stored by the Swiss National Bank in the United States should be repatriated and Switzerland should ban the sale of U.S. funds in the country to protect Swiss investors after the failure of U.S. regulators.

The SVP has one minister in the seven-member Swiss government which is made up of the biggest four parties, but its populist policies have shaken up usually consensual Swiss politics.

The comments came after UBS agreed on Wednesday to pay a fine of $780 million and to disclose about 250 names of U.S. clients it said had committed tax fraud to settle U.S. criminal charges that it had helped rich Americans dodge taxes. U.S. tax authorities said on Thursday they were still pursuing a civil case against UBS seeking access to thousands more names of U.S. citizens it says are hiding about $14.8 billion in assets in secret Swiss bank accounts.

The SVP also said it would call for an urgent debate in parliament on ways to protect Swiss banking secrecy from "further foreign blackmail".
Posted by: tipper || 02/22/2009 07:56 || Comments || Link || E-Mail|| [10801 views] Top|| File under:
Latvian PM quits as crisis bites
Whatever our troubles, Europe appears to have more.

Latvian Prime Minister Ivars Godmanis and his centre-right government have resigned, amid turmoil triggered by economic crisis in the Baltic state. President Valdis Zatlers has accepted the resignations and is beginning talks to try to form a new administration.

Latvia's economy has shrunk at its fastest rate since the early 1990s, after it split from the Soviet Union and regained its independence. Latvia's gross domestic product (GDP) fell 10.5% in the last quarter of 2008, compared with the same period a year earlier. The country's economy is in recession and is set to contract by up to 12% in 2009, with unemployment rising by 50%.

The country had enjoyed several boom years - in 2006 the economy was still growing by 12% a year - but the global credit crunch has hit Latvia hard.

Correspondents say a major reason for the decline was that locally-owned banks, which make up 40% of the Latvian financial system, were taking deposits from abroad and investing them in the booming property market. When the property market begin to decline and foreign credit dried up, confidence in Latvian banks evaporated.

The second largest bank, Parex, collapsed after depositors panicked and has been largely nationalised. In December 2008 the Latvian government was forced to seek 7.5bn euros (£6.6bn; $9.5bn) from the IMF, World Bank and EU to bail itself out. As part of the deal it has had to cut public spending and increase taxes - both unpopular policies.
Posted by: Steve White || 02/22/2009 00:00 || Comments || Link || E-Mail|| [10794 views] Top|| File under:
India-Pakistan
Yasin Malik to tie the knot with Pakistani girl Sunday
Kashmiri leader Yasin Malik is set to wed Britain-born Pakistani girl Mushaal Mullick on Sunday (February 22). Mullick, a post graduate from the London School of Economics and an artist, is the daughter of Rehana Hussain, chief of the Muslim League (women's wing). Her father, late M.A. Hussain Malik, was an internationally renowned Pakistani economist. This will be the third high-profile cross-border wedding after Mirwaiz Umar Farooq, who married a US citizen of Kashmiri origin, and Sajjad Ghani Lone, who wed the daughter of JKLF Leader Amanullah Khan, from Azad Kashmir. Malik says top Pakistani leaders have been invited to the wedding party. The 40-year-old Kashmiri leader had met Mushaal during one of his tours to Pakistan two years ago.
Posted by: Fred || 02/22/2009 00:00 || Comments || Link || E-Mail|| [10794 views] Top|| File under:
7 NWFP Senate candidates win unopposed
Candidates for the Senate's seven general seats from NWFP were elected unopposed on Saturday after the chief election commissioner rejected nomination papers of a PML-Q candidate. After Sardar Tanveer Ilyas' nomination papers were rejected, seven candidates - three each from the ANP and the PPP and one from the JUI-F -- were left in the race, who were all elected unopposed. The senators-elect include ANP's Information Secretary Zahid Khan, Central Vice President Muhammad Adeel and Abdul Nabi Bangash, while PPP's Gulzar Ahmad Khan, Waqar Ahmad Khan and Sardar Ali Khan and JUI-F's Haji Ghulam Ali were elected to the Senate. The Election Commission confirmed the elections. Eleven senators from the NWFP will retire on March 11, 2009, which will result in the vacation of seven general seats, two seats reserved for technocrat and two for women. A total of 11 candidates had filed their nominations for the seven general seats. But following an understating reached on Friday between the PPP and the PML-N, the latter withdrew the nomination papers of Iqbal Zafar Jhagra for a general seat. In return, the PPP had assured the PML-N to support Jhagra for a seat reserved for technocrats.
Posted by: Fred || 02/22/2009 00:00 || Comments || Link || E-Mail|| [10795 views] Top|| File under: Govt of Pakistan
No more fed aid for subpoenaed BAC CEO
Bank of America CEO Ken Lewis receives a subpoena from the Attorney General's Office in connection with Merrill Lynch's payment of bonuses.

Former Merrill CEO, John Thain, subpoenaed last month, also was questioned by investigators Thursday about bonuses paid in late December, days before Bank of America completed its purchase of New York-based Merrill, according to a person who requested anonymity because of the ongoing nature of the matter.

The employee's bonuses were handed before the two companies combined on January 1. The subpoenas were issue by New York Attorney General, Andrew Cuomo, who is investigating whether the bank broke the law by not telling shareholders about Merrill Lynch's losses.

Meanwhile, Kenneth Lewis - under pressure from investors concerned that the company may be taken over by the US government - said that he did not need federal assistance and added that "we can make it through this downturn on our own."

Lewis, speaking on Friday in a memorandum to employees as his stock price plummeted as much as 36 percent, said that he aimed to "prove cynics and critics wrong" by spurning attempts at nationalization. Bank of America, the biggest US bank by assets, has already received USD 45 billion in bank rescue funds.

The bank's trading business is "vastly improved" over the fourth quarter as both high-yield and high-grade corporate debt markets thaw, Lewis said. The Merrill Lynch & Co. acquisition is leading to mandates to raise capital for clients, while the mortgage unit is processing record levels of loans, he said.

Bank of America's brand "took a beating in January," then strengthened this month based on customer satisfaction scores, Lewis concluded.
Posted by: Fred || 02/22/2009 00:00 || Comments || Link || E-Mail|| [10795 views] Top|| File under:
Who's in the News
65
[untagged]
5
Govt of Pakistan
4
TTP
3
Hamas
2
TNSM
2
Jamaat-ul-Mujahideen Bangladesh
2
al-Qaeda in Pakistan
1
al-Qaeda
1
Jamaat-e-Ulema Islami
1
Palestinian Authority
1
al-Qaeda in Britain
1
Hezbollah
1
Jamaat-e-Islami
1
al-Qaeda in Iraq
1
Iraqi Insurgency
1
Govt of Sudan
Bookmark
E-Mail Me
The Classics
The O Club
Rantburg Store
The Bloids
The Never-ending Story
Thugburg
Gulf War I
The Way We Were
Bio
Merry-Go-Blog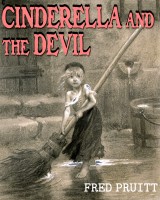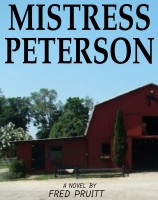 On Sale now!


A multi-volume chronology and reference guide set detailing three years of the Mexican Drug War between 2010 and 2012.

Rantburg.com and borderlandbeat.com correspondent and author Chris Covert presents his first non-fiction work detailing the drug and gang related violence in Mexico.

Chris gives us Mexican press dispatches of drug and gang war violence over three years, presented in a multi volume set intended to chronicle the death, violence and mayhem which has dominated Mexico for six years.
Click here for more information


Meet the Mods
In no particular order...


Steve White
Seafarious
tu3031
badanov
sherry
ryuge
GolfBravoUSMC
Bright Pebbles
trailing wife
Gloria
Fred
Besoeker
Glenmore
Frank G
3dc
Skidmark



Better than the average link...



Rantburg was assembled from recycled algorithms in the United States of America. No trees were destroyed in the production of this weblog. We did hurt some, though. Sorry.
3.235.180.193

Help keep the Burg running! Paypal: