Caucasus/Russia/Central Asia
Soros Foundation to be kicked out of another country for mischief
A branch of the Soros Foundation in Kazakhstan has strongly denied charges of tax evasion by the authorities, describing the allegations as politically motivated. "It seems that the Kazakh government wants to close down the foundation," Dariusz Zietek, head of the Soros Foundation-Kazakhstan (SFK), told IRIN from the commercial capital, Almaty, on Thursday. "The whole story is politically motivated." His remarks follow this week's announcement by Kazakh financial officials that a criminal investigation had been opened against the acclaimed foundation funded by billionaire American financier George Soros, which has been active in Central Asia's largest nation since 1993. Kazakh officials maintain the Soros Foundation failed to pay some US $400,000 in back taxes it owned since 2001, plus some $200,000 in penalties...

I think that's something like FIVE countries they've been kicked out of for trying to influence elections, and otherwise manipulate the government. George Soros wants to steal some country he can rule.
Posted by: Anonymoose || 01/02/2005 9:29:03 PM || Comments || Link || E-Mail|| [261 views] Top|| File under:
Europe
More than 330 cars torched
VANDALS torched a total of 333 cars in France during New Year's celebrations, according to official figures released at the weekend - an unpleasant annual tradition that is not seen anywhere else in Europe. The total was up nine from last year, prompting the interior ministry to note a "stability in the phenomena of urban violence". More than 270 people were detained for questioning in connection with the blazes, while 19 police officers were slightly injured. In nearly all cases, the arson attacks came in what the government considers to be "difficult" areas on the outskirts of Paris, the eastern city of Strasbourg and its suburbs.


Read Muslim areas


France is the only country in Europe where torching cars has become a New Year's custom, according to data collected by AFP's bureaux across the continent. French sociologist Michel Wieviorka explained the violence as a "response from victims of social exclusion to our society of consumption".


Oh. Well. In that case, I guess the Frenchies should just stop consuming things.
Posted by: tipper || 01/02/2005 6:55:47 AM || Comments || Link || E-Mail|| [258 views] Top|| File under:
Home Front: WoT
US plans lifetime detention for terrorism suspects: report
The Bush administration is preparing plans for the possible lifetime detention of suspected terrorists, including hundreds whom the Government does not have enough evidence to charge in courts, The Washington Post reports. Citing intelligence, defence and diplomatic officials, the newspaper reports that the Pentagon and the CIA have asked the White House to decide on a more permanent approach for those it would not set free or turn over to courts at home or abroad. As part of a solution the Defence Department, which holds 500 prisoners at Guantanamo Bay, plans to ask the US Congress for $A32 million to build a 200-bed prison to hold detainees who are unlikely to ever go through a military tribunal for lack of evidence. The newspaper reports that the new prison, dubbed Camp 6, would allow inmates more comfort and freedom than they have now. It says the camps would be designed for prisoners the Government believes have no more intelligence to share. "It would be modelled on a US prison and would allow socialising among inmates," the paper said.


"Why, they can make shivs if they want," the report added.

"Since global war on terror is a long-term effort, it makes sense for us to be looking at solutions for long-term problems," Bryan Whitman, a Pentagon spokesman, was quoted as saying. "This has been evolutionary, but we are at a point in time where we have to say, 'How do you deal with them in the long-term?'" A Pentagon spokeswoman, Lt Col Ellen Krenke, has no information on the reported plan.
The Post reports that the outcome of a review under way would also affect those expected to be captured in the course of future counter-terrorism operations. One proposal would transfer large numbers of Afghan, Saudi and Yemeni detainees from the US military's Guantanamo Bay detention center into new US-built prisons in their home countries. A senior official is quoted as saying the prisons would be operated by those countries, but the State Department, where this idea originated, would ask them to abide by recognised human rights standards and would monitor compliance.

Posted by: God Save The World || 01/02/2005 5:15:08 AM || Comments || Link || E-Mail|| [260 views] Top|| File under:
New intelligence director may be named
President Bush is expected to name the first director of U.S. intelligence as early as this week part of the changes resulting from the Sept. 11 commission. The White House has been silent on the appointment, but some administration and intelligence officials said a leading candidate is John Lehman, a Republican member of the Sept. 11 commission and former Navy secretary. However, more than a dozen intelligence professionals interviewed by the Boston Globe said the commission recommended changes do not address the system's biggest problems: a lack of accurate intelligence coming in from the field and a shortage of skilled analysts. "It does little to address analytic and collection capabilities," Vincent Cannistraro, former head of the CIA's counterterrorism center, told the Globe. "I am not optimistic the so-called reforms are going to lead to quality intelligence. It does nothing to remedy the poor source information we have had."
Posted by: Fred || 01/02/2005 12:24:35 PM || Comments || Link || E-Mail|| [253 views] Top|| File under:
Iraq, Iran, North Korea top Bush agenda
The more things change, the more they remain the same...

The three countries US President George W Bush called an "axis of evil" in his first term are at the top of his foreign policy to-do list in the second, along with a revitalised Mideast peace process and continued efforts to repair European alliances frayed by the US-led invasion of Iraq. War and reconstruction in Iraq are likely to continue to command more attention than any other international issues, at least for the first couple of years of Bush's new four-year term. "The first priority has got to be getting Iraq right," said Max Boot, a conservative expert on national security at the Council on Foreign Relations.

But in the short run, the Bush administration also must juggle a complicated response to the devastation from the tsunami waves across South Asia amid some complaints that the rich United States is not doing enough. The massive relief effort - for which the United States increased its financial aid commitment Friday to $US350 million ($A449.47 million) - is drawing attention away from preparations for elections scheduled for January 30 in Iraq, but the distraction will probably be brief. Bush pledged to give tsunami relief plenty of attention, saying in his weekly radio address that "we join the world in feeling enormous sadness over a great human tragedy."

On Iraq, the administration will get a real and perceived boost in credibility if elections scheduled there for the end of this month come off well, Boot and others said. Another round of elections is planned for later in 2005. The alternative - protracted turmoil and violence that the United States cannot control - would complicate US foreign policy far beyond Iraq. "The odds are in our favour, but defeat is not out of the question," Boot said. "I think it's 60-40 in our direction."

The announcement on Thursday that Iraq's largest Sunni Muslim political party will not participate in the election won't help. The insurgency is believed to draw most of its support from Sunnis, who provided much of Saddam Hussein's former Baath Party membership. Delaware Senator Joe Biden, the top Democrat on the Senate Foreign Relations Committee, said he found the security situation in Iraq worse during a trip in December than on three previous visits since the invasion. "We basically have no trouble achieving any military objective; we have considerable trouble securing it," Biden said. American patience with the war will soon wear thin, and doing the reconstruction job correctly could mean US troops stay in Iraq far longer than the public expects, he said. That leaves two options for Bush as he begins his second term, Biden said. "We muddle through for the next year, declare victory after the second election and leave, and then there would be chaos," Biden said. Or, "level with the American people and tell them we're going to be muddling through for the next four years, or longer." Bush seemed to acknowledge that Iraq remains Job No.1 during a year-end news conference. "We have a vital interest in the success of a free Iraq. You see, free societies do not export terror," Bush said.

Iran and North Korea, the other two countries in Bush's axis, loom nearly as large as Iraq. The United States suspects both countries are on their way to possessing nuclear weapons, or already have them. Both have repressive or authoritarian governments that could interfere with their neighbours or worse. US policy in all three nations is yoked to the continuing war on terrorism, since all three are potential training grounds or arsenals for terrorists. Bush must decide how much to push Iran and North Korea diplomatically; how much to cooperate with European efforts to contain the nuclear threats; and how much to listen to hawks in his own government who may press for a limited airstrike against Iranian nuclear facilities.

At the same time, Bush may play a central role in the next phase of peace negotiations between Israel and the Palestinians. For now, Britain is taking that lead while all sides await the outcome of January 9 elections to choose a successor to Yasser Arafat. China will probably also be a major focus of US economic and diplomatic efforts during Bush's next four years, and not just because of its vast size and resources. Beijing could help contain or confront North Korea, said Patrick Cronin, a foreign policy analyst at the Centre for Strategic and International Studies.

Bush will also have a wary eye on Russia, the Cold War nemesis turned ally in the war on terror. The administration chose mostly to hold its tongue as Russian President Vladimir Putin consolidated political and economic power while muting independent media organisations, but may now adopt a harder line.

As prominent as Iraq appears in US foreign policy now, priorities can change quickly. The world, and the US perspective on it, seemed very different before the terror attacks of September 11, 2001, said Cronin. "One single act of terrorism can completely change this agenda, one huge financial crisis, one assassination" of an ally, Cronin said. "It's incredible how you can go in with one agenda and come out with another. "
Posted by: tipper || 01/02/2005 7:05:37 AM || Comments || Link || E-Mail|| [265 views] Top|| File under:
Army Medics Receive Intense Training
FORT CAMPBELL, Ky. (AP) - As the insurgents in Iraq step up their attacks, the Army has increased the intensity of its training of battlefield medics. That has meant moving the training from classrooms to more realistic settings and teaching medics to keep fighting the enemy - even if it means sometimes delaying treatment of the wounded.

``One medic on his weapon returning fire can make the difference between the enemy staying and continuing to fire on us, or saying `Whoa, I got to go,''' said Capt. Brad Tibbetts, the officer in charge of the Alfred V. Rascon School of Combat Medicine at Fort Campbell. ``That's one thing we teach them - when to delay and when you can't.''

This year, about 500 medics and others who work in small, isolated units will undergo training at the school. They attend the class partly to refresh skills they acquired during a 16-week course at Fort Sam Houston in Texas, where all new Army medics take civilian emergency medical technician classes and study battlefield techniques. Much of the training at the Fort Campbell school is conducted using strikingly lifelike dummies controlled by computers. The dummies ``bleed,'' breathe, blink and have a pulse.

Nearly 90 percent of Americans wounded in Iraq are surviving, compared with 73 percent in Vietnam and 78 percent in the 1991 Persian Gulf War. Col. Richard Agee, chief of staff of the U.S. Army Medical Department and School, credited better body armor and better training of medical personnel.

Master Sgt. Luis Rodriguez, the noncommissioned officer in charge of the training at the school, is a former medic who was hit by mortar fire in Iraq. He lost a leg, but the use of a tourniquet helped save his life. He said the first thing he tells the medics is that the enemy will fire at them even if they are rendering aid, and they must be prepared to fight. ``The most important piece of equipment isn't your aid bag, it's your rifle,'' Rodriguez said. ``We have to be aggressive, compassionate at the same time. But you have to bring the evil to the enemy.''

Fort Campbell started holding the final test for the class in a dark room after 101st Airborne Division medics returning from Afghanistan said they were not prepared to treat the wounded without light.

In a recent test, an out-of-breath Pfc. Merinda Karn rushed to the scene with aid bag in hand for a test of her medic skills. The 20-year-old Karn, who weighs about 140 pounds, was out of breath when she ran in to take the test because she had run six miles that morning and then dragged a 185-pound soldier about 200 yards before dashing into the room. She flunked the test because in the dark she failed to feel an exit wound in the back of her ``casualty,'' and it ``died.''

Afterward, the lights came on in the room and taps played. An instructor discussed what she did wrong. ``I just wasn't as thorough as I should've been,'' Karn said, before leaving the room to write a letter to the ``casualty's'' parents, also part of the medic training.

Tibbetts said it is OK to make mistakes here. ``I guarantee she probably won't miss it again,'' he said. ``If they learn it here, that's a good thing.''
Posted by: Steve White || 01/02/2005 12:25:27 AM || Comments || Link || E-Mail|| [250 views] Top|| File under:
ElBaradei Unchallenged for Third Term as IAEA Head
Mohamed ElBaradei will run unchallenged for a third term as head of the U.N. nuclear watchdog, the International Atomic Energy Agency (IAEA) said on Saturday, despite Washington's campaign to oust him. ElBaradei, an Egyptian lawyer, recently announced he would seek reelection as director general of the agency he has headed since 1997. No other candidates came forward before the deadline for nominations at the turn of the year, the IAEA said. "No new candidates were submitted for the position of director general," IAEA spokeswoman Melissa Fleming said.

Some U.S. and other countries' officials have privately complained that ElBaradei was not only soft on Iraq and Iran, but had also withheld information from the IAEA board of governors that could boost the U.S. campaign to refer Iran to the U.N. Security Council for economic sanctions. ElBaradei says there is no clear proof that Washington is right and Iran is seeking the bomb -- an allegation that Tehran denies. But he has repeatedly said the jury was still out. Countries on the IAEA's 35-nation board of governors will attempt to reach a common position before deciding whether to re-elect ElBaradei. Diplomats say that could take several months given Washington's opposition to ElBaradei.

However, Washington's efforts to oust him were damaged last month by allegations that the United States had access to wiretaps on ElBaradei's telephone. The Washington Post reported in December that U.S. officials had been combing through intercepted phone conversations between ElBaradei and Iranian officials for evidence of mistakes that could be used to force his ouster. U.S. officials have said they can block ElBaradei's re-election but diplomats have said it is unlikely Washington could now muster the 12 votes on the 35-nation IAEA board needed to block ElBaradei's re-election. The administration of President Bush has a long history of dissatisfaction with ElBaradei, which began with his refusal to back U.S. allegations that Saddam Hussein had revived his clandestine atom bomb program.


Lessee, we offered AQ Kahn, Rafsanjani, and I can't remember who else. Sheesh, with 6 billion people on the planet, and probably about 1 million of those more qualified to head the IAEA than Elbaradei, ya think this is another of those General Assembly "messages" to the Evil USofA? Time to pull out Le Veto - better the position is empty than to have bogus "Nope, didn't see anything!" reports from this Arab Apologist.

We committed a blunder by not putting up a candidate. You can't beat something with nothing ...
Posted by: .com || 01/02/2005 1:42:52 AM || Comments || Link || E-Mail|| [427 views] Top|| File under:
Syria-Lebanon-Iran
US seeks Syrian cooperation on Iraq border
U.S. Assistant Secretary of State Richard Armitage said Sunday there has been progress in Syria's control of its border with Iraq but more needs to be done. Following a meeting with Syrian President Bashar Assad and Foreign Minister Farouk Sharaa in Damascus, Armitage said while Syria has managed to do much to prevent insurgents from infiltrating into Iraq, the government needs "more effort concerning elements of the former Iraqi regime who take part in activities in Iraq, and who enter and leave Syria." Armitage said the Syrian leadership agreed with Washington "on the need to hold the Iraqi elections on time and for the participation of all Iraqis in the polls," scheduled for Jan. 30. He said the message he was carrying from Washington included the "need for Iraq to have friendly relations with Syria in the future and for the Syrians to be committed to such a friendship."
Posted by: Fred || 01/02/2005 12:22:12 PM || Comments || Link || E-Mail|| [259 views] Top|| File under:
Iraq-Jordan
Red Cross diss Sadam
(oh & Syria Is Next US Target )


from DEBKAfile Exclusive Report

DEBKAfile's Exclusive Middle East sources reveal here the main contents of the Duleimi's briefing to his fellow lawyers and the account of his conversation with Saddam to his journalist friend. The ex-ruler is in good health, the lawyer reported, and says he is in even better shape physically than he was in March 2003 ahead of the war. Now and again he gets sharp twinges of pain in his left shin. Saddam is confined to a cell of five by three meters with no window. Sometimes he is let out to a 15 by 5 meter unroofed hall where he can see the sky. The food he says is good. The American warders do not talk to him but the Iraqi officers who accompany them address him as "Mr. President."

The former Iraqi dictator is cut off from the outside world. Despite some reports, he has no access to newspapers, radio or television. He has received only two letters from his close family, the contents of which were mostly deleted or cut out by the censors. He spends most of his time writing but would not disclose his subjects, except to say that some of it is poetry. Duleimi quoted a line of Saddam's "verse:" "If you can't be the head, don't be the backside because there is nothing there but a tail." He had two main gripes. One was that the Americans will not let him shave his beard despite his repeated requests. He even offered to let a US military barber shave him, but they refused. His theory is that the Americans want to make sure that whenever he appears in public, as he did on June 30, 2004 before an Iraqi investigating judge, he will look confused, unkempt and too low in spirits to bother to shave. His second complaint was against the Red Cross workers. He wanted their visits stopped because he said they are neither polite nor respectful.
Posted by: Classer || 01/02/2005 4:24:26 AM || Comments || Link || E-Mail|| [256 views] Top|| File under:
Africa: Horn
Sudanese President Suggests Power Sharing
Encouraged by the signing of a peace deal with southern rebels, Sudan's president suggested Saturday that he may hold power and wealth sharing talks with rebels fighting army forces in the western region of Darfur. Thousands of Sudanese turned out in the capital, Khartoum, to welcome the return of the government delegation that negotiated the deal in the Kenyan city of Naivasha on Friday to end the 21-year southern civil war. Opposition groups also embraced the peace accords and cease-fire agreement signed by government officials and southern rebels.

The agreements cleared the way for warring sides to sign a comprehensive peace deal next month in the Kenyan capital, Nairobi. South African President Thabo Mbeki, who witnessed the deal signing in Naivasha, also was greeted by 50,000 people in Darfur, the site of a separate conflict in western Sudan that has killed tens of thousands of villagers and displaced nearly 2 million from their homes since fighting started in February 2003.
Posted by: Fred || 01/02/2005 12:18:37 PM || Comments || Link || E-Mail|| [271 views] Top|| File under:
Israel-Palestine
Abbas Offers to Protect Mideast Militants
Palestinian leader Mahmoud Abbas told hundreds of armed militants at a Gaza campaign rally Sunday that he would never abandon them and would fight to protect them from Israeli raids. In his presidential campaign to replace Yasser Arafat, Abbas is courting support from gunmen considered heroes by many Palestinians but terrorists by most Israelis. Israeli troops, meanwhile, concluded a three-day operation in southern Gaza early Sunday just as they began another operation in northern Gaza. Israel says it was targeting militants who fire homemade rockets and mortar rounds at Israeli towns and settlements. Three Israeli civilians were wounded in such attacks Sunday, one seriously.
Posted by: Fred || 01/02/2005 12:15:09 PM || Comments || Link || E-Mail|| [422 views] Top|| File under:
Afghanistan/South Asia
Sami supports Musharraf's uniform
Maulana Samiul Haq, chief of his own Jamiat Ulema-e-Islam faction, announced on Saturday that he supports General Pervez Musharraf and was against protests at the president's position as army chief. Sami said this while speaking to a private television channel, APP reported. The JUI-Sami is part of the Muttahida Majlis-e-Amal, a six-party alliance of religious parties, that made the call for protests against Gen Musharraf. The announcement is likely to hasten the parties exit from the MMA.

Staff Report adds: Also on Saturday, the Central Council of the JUI-S expelled its MNA from Karachi, Qari Gul Rahman, and the minister of law in the NWFP government, Ayaz Khan, for violating party policies. The decision was taken at a meeting of the council chaired by Sami. Qari Rahman, who was elected to the National Assembly from the Keamari area of Karachi, and Ayaz Khan had defied party discipline by attending MMA meetings. Talking to a Daily Times correspondent in Karachi over the phone, Mufti Osman Yar Khan, deputy secretary of the party, said that Qari Rehman and Ayaz Khan had been warned several times not to attend MMA meetings. Mufti Osman accused the Jamaat-e-Islami and JUI-F of "misguiding" its party members, which was tantamount to horse-trading. "On the one hand both parties protest against the autocratic rule of President Musharraf, and on the other they behave in a dictatorial manner themselves," he said. Mufti Osman said that the JUI-S had "expelled" the JUI-F and JI from the MMA because they had been working against the agenda agreed by the component parties of the alliance upon its formation. To a question, he said that his party did not support the protests against President Musharraf's decision to continue holding his army chief post. "Our efforts are aimed at restoring the 1973 Constitution," he said. Qari Rahman was not available for comment
Posted by: Paul Moloney || 01/02/2005 4:27:22 AM || Comments || Link || E-Mail|| [267 views] Top|| File under:
Islamabad, Delhi swap list of N-facilities
Pakistan and India exchanged on Saturday information on nuclear installations and facilities, through diplomatic channels, foreign office spokesman said.


"Here's our target list, where's yours?"

"Both the countries exchange information on the first working day every year, according to Article-II of Pakistan-India agreement on Prohibition of Attacks against each other's nuclear installations and facilities," Masood Khan said. The exchange, which includes stating the exact location of each other's nuclear installations, took place 'through diplomatic channels' in Islamabad and New Delhi simultaneously. The agreement on the prohibition of attacks on each other's nuclear sites was signed between the two nuclear rivals on Dec 31, 1988, and came into force on Jan 27, 1991. Under the terms of the agreement, "Each party shall refrain from undertaking, encouraging or participating in, directly or indirectly, any action aimed at causing the destruction of, or damage to, any nuclear installation or facility in the other country."


"Cross our hearts and hope you die!"

The term 'nuclear installation or facility' includes nuclear power and research reactors, fuel fabrication, uranium enrichment, isotopes separation and reprocessing facilities as well as any other installations with fresh or irradiated nuclear fuel and materials in any form and establishments storing significant quantities of radio-active materials. The agreement also states that the two sides shall inform the other on Jan 1 of each calendar year "of the latitude and longitude of its nuclear installations and facilities and whenever there is any change." The first such exchange between the two countries was held on Jan 1, 1992. Under the agreement both Pakistan and India are to refrain from attacking each other's nuclear facilities in the event of a war. Pakistan and India have also been holding expert level discussions on nuclear confidence-building measures and have narrowed down differences on agreement on pre-notification of flight testing of ballistic missiles.
Posted by: Steve White || 01/02/2005 12:58:52 AM || Comments || Link || E-Mail|| [253 views] Top|| File under:
Africa: North
Moroccan body unravels graveyards of detainees
The Equity and Reconciliation Authority (ERA), the official body appointed by Moroccan King Mohammed V a year ago to expose human rights infringements in the country, on Wednesday succeeded in locating the corpses of citizens who lost their lives due to torture. Idris bin Zikri, the ERA Chairman, said: "The state had previously admitted the dead persons, but did not specify their graves." However, Moroccan and international legal bodies had spoken of the existence of mass graves where Leftists opposed to King Mohammed II's regime, were buried. The ERM, during the previous week had held two open hearing sessions for torture victims between 1965-99 which were broadcast by the official media. But although both sessions were applauded by the Press, the ERM work was yet criticised by some Moroccan legal organisations because it did not disclose the names of those who were steeped in human rights violations. In the first session, however, six of the victims testified detention, oppression and kidnapping operations which they had undergone, without mentioning any names of those who were responsible for the acts.
The ERA is expected to hear the testimonies of over 200 persons in coming sessions. King Mohammed the Fifth said he was concerned in closing the human rights violations file by means of an equitable non-legal arbitration. But legal societies in Morocco were sceptical about the efforts being exerted by the king in that respect, saying that his efforts were futile, since a new human rights violation file has been opened in 2003, especially following the Casablanca explosions.


In which the captured jihadis underwent full contact questioning.

The Amnesty International said that a secret jail existed in Tamarat, a town located in the suburbs of Rabat. Bin Zikri said "Some reports are exaggerated"  and that human rights violations in the past were less in degree than those which had taken place after the Casablanca explosions. Meanwhile, the public hearings will continue in the first week of this month in nine other Moroccan cities, after which the committee will present its report to the king, amid discontent among opposing bodies that the functions of the ERA were useless since oppressors were occupying positions of responsibility in the country. 


Outside of Iraq, is there any other Arab country even beginning to address human rights the way the Moroccans have?
Posted by: Steve White || 01/02/2005 12:42:52 AM || Comments || Link || E-Mail|| [252 views] Top|| File under:
Israel-Palestine
Turkish FM set for fence-mending trip to Israel
ANKARA - Turkish Foreign Minister Abdullah Gul travels to Israel this week for a long-awaited visit to thaw the chill between the two regional allies after Turkey's prime minister accused Israel of state terrorism against the Palestinians. Gul is scheduled to meet with President Moshe Katsav, Prime Minister Ariel Sharon and Foreign Minister Silvan Shalom on Tuesday and Palestinian leaders on Wednesday.


Try to repair the budding alliance?

Analysts have questioned whether the so-called strategic partnership between Turkey and Israel is on the skids after Prime Minister Recep Tayyip Erdogan in May condemned as "state terror" a deadly Israeli raid on the Rafah refugee camp and Ankara temporarily recalled its ambassador from Tel Aviv.

Two months earlier Erdogan called the assassination of Sheikh Ahmed Yassin a "terrorist act," and in November 2003 turned down a request by Sharon for a brief visit to Ankara, citing his busy schedule.


Acting like a Muslim and not a European, Erdogan is.

Friendly ties with Turkey, a strictly secular non-Arab Muslim nation, are crucial for Israel to ease its isolation in the region. The two countries attracted the ire of Arab nations and Iran in 1996 when they struck a military cooperation accord, which was followed by a sharp increase in trade and cultural exchanges.

Its alliance with Israel gave Turkey leverage in 1998 to put pressure on Syria, its former arch-foe, and secure the expulsion of Kurdish rebel leader Abdullah Ocalan from his long-time safe haven in the Arab country.

Some analysts say Turkey could not have kept mum in the face of Israel's heavy-handed policies against the Palestinians at a time when it is working to improve its estranged ties with the Arab world. Others have described Erdogan's outbursts as lip service to supporters of his Justice and Development Party, an offshoot of a banned Islamist movement, many of whom are hostile to Israel.

Both Turkish and Israeli officials, however, say the tensions are now a matter of the past and agree the two sides should focus on how to use their partnership to advance the Middle East peace process. "The relations are back on track," said Emmanuel Nahshon, deputy chief of mission at the Israeli embassy here. "What was lacking were communication channels on issues on which friends may sometimes disagree. Those channels are now being established."

A senior Turkish diplomat said Turkey's criticism of Israel was "parallel" to the reactions of the international community and underlined that Ankara had also regularly condemned Palestinian violence but just not as loudly. "Those reactions (against Israel) are now matter of the past,"Â  he told AFP."What we want to do now is to make a real contribution to the peace process as true friends would do," he said. "Turkey is one of the few countries in which both Israel and the Palestinians trust."


Do the Paleos trust anyone?

The diplomat said the peace process would be high on Gul's agenda, with Turkey keen to help if assistance was demanded from it.

Nahshon said Israel was also eager to discuss regional developments, pointing at the recent improvement in Ankara's ties with Damascus and Tehran, both bitter opponents of the Jewish state. "We are not worried about your good relations with Syria and Iran. On the contrary, good ties in the region are an asset," he said. "If only Syria and Iran could be inspired by Turkish values of democracy and good neighborly relations."
The two parties are also expected to discuss boosting bilateral trade, which increased from 450 million dollars in 1996 to about 1.7 billion dollars (1.25 billion euros) in 2004. Turkey and Israel have also reached a water deal under which Israel is set to buy 50 million cubic meters (1.75 billion cubic feet) of water annually from Turkey over 20 years in a bid to solve its water shortage. The inauguration of the project is awaiting Israel's decision on how the water will be transported.


Why not run the pipeline through Syria, Turkey's soon to be southern-most new province?
Posted by: Steve White || 01/02/2005 12:31:14 AM || Comments || Link || E-Mail|| [263 views] Top|| File under:
Terror Networks & Islam
Al-Qaeda still seeking bioweapons
THE international pursuit of Osama Bin Laden has not stopped his Al-Qaeda network from seeking to build weapons of mass destruction, senior US officials said last week. Recent intelligence indicates that the group is turning its attention to chemical and biological weapons. Despite severe technical obstacles to the launch of terrorist biowarfare, Washington believes Bin Laden has become convinced that only a WMD attack would be sufficient punishment for the US-led invasions of Afghanistan and Iraq. "The overwhelming bulk of the evidence we have is that their efforts are focused on biological and chemical weapons," said John Bolton, undersecretary of state for arms control.

Continued on Page 49
Posted by: Dan Darling || 01/02/2005 12:05:48 AM || Comments || Link || E-Mail|| [260 views] Top|| File under:
Israel-Palestine
Concern grows for Mahmoud Abbas' safety
Color me cynical, but Abbas has been the leading and most highly visible candidate to run the Paleo Splodeydope Syndicate and International Aid Sinkhole ever since Brother Arafat failed the Hatpin Test. Why is concern only growing now?
AS THE Palestinian bureaucracy gears up for next Sunday's presidential election, fears are growing for the safety of leading candidate Mahmoud Abbas, while Palestinian officials claim Israeli authorities have done little to ensure a smooth election process.

Fears. Whose fears? Nobody's in particular, I see. Just some nameless dread, swirling about Occupied Paleoland. Or perhaps author Annette Young won't reveal her sources...

In the first major elections since 1996, an estimated 1.5 million voters are expected to turn up at more than 1,000 polling booths across the West Bank and Gaza next Sunday, which has been declared a national holiday by Palestinian authorities.

Holidays are always celebrated with fireworks. And popcorn. And lawn chairs...I've got mine!

The election will be viewed as an important litmus test for the upcoming Palestinian legislative assembly elections, expected to be held before June.

Again, we have no idea whose "view" has an interest of this election.

But with just one week to go, there are growing concerns on both Palestinian and Israeli sides that deemed frontrunner and Fatah candidate Abbas is under risk of assassination from militants. A former prime minister, Abbas, who took over the PLO after Arafat's death on November 11, is favoured as a future peacemaker by Israel and the United States. "All of us in the Palestinian peace camp believe this to be a serious concern," Palestinian Cabinet minister Saeb Erekat told Scotland on Sunday. "But there is a limit to what we can do under Israeli occupation."

Aha! Erekat is concerned. Shoulda guessed. And now he goes off to the woodshed. (Gets out hickory axe handle...)

Saeb. Abbas is not being threatened by the Israeli occupation. Stop wringing your hands and crying to the Western press like a schoolgirl. If Mahmoud is being threatened by your dogs, slap a muzzle on 'em, take away their toys, and throw 'em back in the kennel. The Israelis would be delighted to house sit the loonies 'til sometime after the election. If they are too rabid and can't otherwise be controlled, shoot 'em.

But I bet *your* thugz are doing exactly what they've been told.

On Thursday, Abbas attended a rally in Jenin where he was greeted by a group of some 20 Al-Aqsa Martyrs Brigade gunmen who let off dozens of rounds of bullets. The gunfire was described as a "greeting" by the militants' leader Zakaria Zubeidi, who is also one of Israel's most wanted men. Although Zubeidi is reportedly suspicious of Abbas's moderate politics and his willingness to negotiate with Israel, he said he will support him.

And here's the real problem. If Abbas acts too much like a moderate, the loonies will kill him. If he throw in with the fundies, Israel just might have to 'let' the loonies kill him. They are pretending to try to have an election, but the hatred and seething is so intense it will burn *anyone* who stands anywhere near it.

Still, there is severe worry among Palestinian and Israeli security services that other hardline militants may not be so forgiving and will attempt to kill Abbas on the grounds that his candidacy is a threat to their existence. "We believe the major threat comes from Iranian-backed extremist groups who have made it clear that Abu Mazen [Mahmoud Abbas] is fair game," said Ranan Gissin, a spokesman for Israeli prime minister Ariel Sharon.

That's an interesting diversion. Look at Iran, not at Hamas, or Islamic Jihad, or Al-Aksa (now Arafat) Martyrs Brigades. All the headbands and masks are just so much campaign materiel.

In the meantime, officials at the Palestinian Central Elections Committee (CEC) say despite promises from the Israeli government, both candidates and election workers have been unable to move freely. "The reality on the ground, particularly in Gaza, is very different," said Majdi Abu Zaid, the CEC regional co-ordinator in Gaza. "Elections depend heavily on movement, transfer of staff and material, not to mention candidates," he said. "In Gaza, it has been almost impossible to get through checkpoints, and in one case it took us a month to arrange a permit for one of our vans to travel from Gaza City to Rafah."

My sympathy meter almost quivered ther, but I recovered. Exactly what does that have to do with Mahmoud's personal safety? That's right. Exactly nothing. Just a extraneous graf to show us what meanies the Zionists are.

Erekat, who has been meeting regularly with officials from the Israeli prime minister's office, has urged the international community to place pressure on Israel "to ensure free and fair elections". "I have been and will continue to raise these issues with Dov Weisglass [Sharon's chief of staff]," he said. "But, again, there is only so much we Palestinians can do as we are under Israeli occupation, so it is up to the likes of British Prime Minister Tony Blair and President Bush to do their bit."

Knock it off with the "We can't control our trigger fingers cos we're Occupied," Saeb. It's getting old and stale.

Gissin disputed the Palestinians' claims, arguing that the Israelis had done everything possible to facilitate the elections. "We have provided maximum access for the candidates," he told Scotland on Sunday. "However, I will stress that we have the right to defend ourselves in view of the fact that the Palestinians are doing nothing about reining in terrorists." He added: "There are more extremist groups who want to scuttle this process. The only thing free about this election will be the freedom of armed men to dictate the outcome."

Sadly, I agree with his assessment.

Most of the seven candidates are running on independent tickets, with the exception of Abbas and Bassam al-Salhi, the secretary-general of the Palestinian Communist Party. However, Abbas is expected to win with a sizeable majority. The CEC says several hundred international observers will join 20,000 local election monitors to ensure the election occurs without hiccups. Other details still to be finalised this week include how to physically collect votes from some 125,000 eligible voters living in East Jerusalem. In 1996, Israeli authorities allowed Palestinian citizens in East Jerusalem to vote by postal ballot, and last week they announced that the same procedures will apply next Sunday. The issue of having polling booths in East Jerusalem is a thorny one for Israel. By allowing polling booths, it would be seen as de facto acknowledgement of Palestinian sovereignty of the city. But CEC officials say that they have yet to receive final confirmation of how the postal vote in East Jerusalem will be conducted.

"We'll get back to you on that."

Meanwhile, escalating violence in the Gaza Strip is also creating concern for those organising next week's election. A missile fired by an Israeli aircraft killed two Palestinian militants in the Gaza Strip on Friday, the second day of an operation the army said was aimed at stopping mortar and rocket attacks on Jewish settlements.

Yup. The Zionists are just randomly firing missiles willy-nilly all over Gaza, especially when Abbas is campaigning.

N.B. Here is another article written by Annette Young.
Posted by: Seafarious || 01/02/2005 11:47:21 PM || Comments || Link || E-Mail|| [302 views] Top|| File under:
Who's in the News
68
[untagged]
Bookmark
E-Mail Me
The Classics
The O Club
Rantburg Store
The Bloids
The Never-ending Story
Thugburg
Gulf War I
The Way We Were
Bio
Merry-Go-Blog
Hair Through the Ages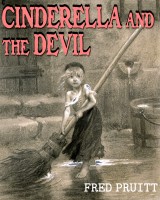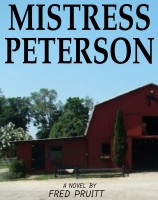 On Sale now!


A multi-volume chronology and reference guide set detailing three years of the Mexican Drug War between 2010 and 2012.

Rantburg.com and borderlandbeat.com correspondent and author Chris Covert presents his first non-fiction work detailing the drug and gang related violence in Mexico.

Chris gives us Mexican press dispatches of drug and gang war violence over three years, presented in a multi volume set intended to chronicle the death, violence and mayhem which has dominated Mexico for six years.
Click here for more information


Meet the Mods
In no particular order...


Steve White
Seafarious
Pappy
lotp
Scooter McGruder
john frum
tu3031
badanov
sherry
ryuge
GolfBravoUSMC
Bright Pebbles
trailing wife
Gloria
Fred
Besoeker
Glenmore
Frank G
3dc
Skidmark
Alaska Paul



Better than the average link...



Rantburg was assembled from recycled algorithms in the United States of America. No trees were destroyed in the production of this weblog. We did hurt some, though. Sorry.
3.235.45.196