Home Front: Politix
The jilted Latino voter
What does a Mexican-hating right-wing radio shock jock named Jay Severin have in common with President Obama's yet-to-be-named Supreme Court nominee? The former already is, and the latter will likely turn out to be, a signifier of a new political calculus that is lowering the profile of the burgeoning Latino electorate, two-thirds of which is Mexican American.

Between 1998 and 2008, the Latino share of the national electorate nearly doubled from 3.6% to 7.4% of all voters. In 2000, Latino voters were so heavily courted that pundits labeled them the new soccer moms. But despite that surge, by 2008, Latinos had been downgraded almost to a political footnote.

To be sure, the campaigns went after Latino voters, and in the end, Latinos expanded Obama's margin of victory in a few battleground states -- primarily Colorado, New Mexico and Nevada. But in the final analysis, they received a lot less attention last year than they did in 2000. In fact, the liveliest campaign discussion about Latino voters revolved around the idiotic -- and yet widely believed -- suggestion from the Hillary Clinton camp that Latinos would not vote for a black man.

But the dimming spotlight on this voting bloc had less to do with the Democratic nominee than it did with the rightward lurch of the Republican Party. Immigration reform activists like to say that Latinos rejected the GOP because of the Republicans' anti-immigrant stance, but the truth is even simpler than that.

In 2000, George W. Bush made outreach to Latinos a central part of his effort to cast himself as a "compassionate conservative." He promised immigration reform; he went to Mexico on his first foreign trip (Obama went to Canada); he leaked word of a possible Supreme Court nominee. Bush charmed, courted and routinely acknowledged Latino voters. And though he hadn't delivered on promises, Bush nonetheless raised his Latino support from 35% in 2000 to 44% in 2004.

But as the White House and the GOP tilted rightward, not only did outreach dry up, but anti-Latino rhetoric on its fringes increased. For all their insistence that race has nothing to do with their stance on immigration, the right's nativist activists do spew an awful lot of nasty remarks. After the election, Mel Martinez, Florida senator and former chairman of the GOP, admitted that voices within his party were spouting "anti-Hispanic rhetoric."

The problem isn't just those voices -- though radio blowhard Severin, a former GOP consultant, was recently suspended for calling Mexican immigrants "leeches" and "the world's lowest of primitives." The bigger problem is that there's no longer a strong Republican voice that mitigates or mutes the harsh racism of the far right.

In the end, perhaps as much as anything else, it was GOP negligence that gave last year's Democratic nominee a phenomenal 14-percentage-point jump in Latino support compared with 2004. While John Kerry won 53% of the Latino vote in 2004, Obama captured 67% four years later. In California and Nevada, Obama's numbers were 74% and 76%, respectively. And according to a recent Gallup poll, Latino voters aren't suffering from buyer's remorse: Obama has an 85% approval rating among Latinos.

Paradoxically, it might be that such lopsided support means there will not be a Latino nominated to replace retiring Supreme Court Justice David H. Souter. It's one thing to put U.S. Appeals Court Judge Sonia Sotomayor, a New Yorker and the daughter of Puerto Rican immigrants, on the short list. But without solid Republican competition for Latino votes, the pressure to actually name her is minimal. (Besides, the White House is no doubt aware that Puerto Ricans make up less than 10% of the U.S. Latino population and, if Obama is looking for gains in that demographic, such a selection would have little political resonance in Western battleground states and among the two-thirds of Latinos who are of Mexican origin.)

All this adds up to Democratic complacency vis-a-vis Latino voters (and probably no Latino nominee). Democrats have other constituencies -- generally more sophisticated, monied and politically savvy -- to tend to.

In the meantime, a survey published last week by the nonpartisan Latino Decisions found that 63% of respondents identify the economy and jobs as the "most important issue for the new administration this year" (at 12%, immigration reform was a distant second). That means that, like most Americans, Latinos have money on their minds. And if the president helps ease the financial crisis, he's likely to keep their support no matter what else he does.

Democratic strategists surely recognize the growing role Latinos will play in the future of politics in this country. The question is how far out of their way they will go to court them, especially without the presence of Republicans vying for Latinos' electoral love.
Posted by: GolfBravoUSMC || 05/11/2009 12:41 || Comments || Link || E-Mail|| [6480 views] Top|| File under:
Barack Obama's America "gangster government"?
Something bad and dangerous is happening in Barack Obama's America.

The powers that the Obama administration claimed in order to arrest the financial crisis and mitigate the recession are being used and abused in ways that are underming the legal and financial stability of the United States. Investors: You are warned.

The first warning was the attempt to snatch Chrysler's assets away from their rightful owners to pay off administration friends and supporters.

The Obama plan to save Chrysler would have sold Chrysler's most valuable assets into a new company co-owned by the U. S. and Canadian governments, Fiat and the United Auto Workers (UAW) -- with the UAW getting the biggest piece, 55%.

The trouble was: those assets belonged to somebody else. They belonged to the company's bondholders, who had a legal first claim. Under the administration's plan, those senior-secured creditors would have received just 29¢ on the dollar.

For a failing company to shuffle assets so as to favor some creditors over others with a stronger claim is a very serious wrong, potentially even a crime. There's a sound economic reason for this rule of law: Bondholders accept lower returns in good times in exchange for greater security in bad times. Protecting bondholders in bad times ensures that future borrowers will be able to borrow in good times.

The bondholders squawked. Well -- not all the bondholders. Bondholders who had previously taken government bailouts for themselves, via the Troubled Asset Relief Program (TARP), kept quiet. That's bad enough. It means that these major lenders were breaching their fiduciary duty to their shareholders in order to placate their new masters in Washington.

But what happened to the non-TARP bondholders was even worse. When they squawked, the administration tried to muscle them. Lawyers for the bondholders contend that senior representatives of the Obama administration threatened them. Michael Barone, the ultra-knowledgeable (and normally unflappable) editor of the Almanac of American Politics called it "gangster government."

The Obama administration denies it threatened anyone. And yet over the past week, one by one, formerly protesting bondholders have abruptly gone silent. Last week, the non-TARP group represented bondholders holding $1-billion in Chrysler bonds. By the end of this week, the group had shrunk to represent only $300-million in bonds. As one commenter observed: that shrinkage suggests that the threats were real.

Then, on Thursday, another alarm sounded.

The state of California faces a desperate fiscal situation. California now has the worst credit rating of any American state. Governor Arnold Schwarzenegger and the Democratic majority legislature have struggled to balance the books, as they are constitutionally obliged to do. They have raised taxes dramatically, but they have also cut some programs. Among the cuts: a $2-an-hour cut in the wages of home health-care workers.

Those workers were unionized, and their union -- the Service Employees International Union - carries clout in Obama's Washington. On Thursday, California state officials told the Los Angeles Times that they had received a warning: The federal government would deny California $6.8-billion in stimulus funds unless the wage cut was rescinded. Since the wage cut will save only about $74-million, the state will have little choice but to surrender.

That missing money will have to be compensated for. Already, California's budget plans rely overwhelmingly on a mix of accounting tricks (selling future lottery revenues for an up-front payment) and tax increases. Now the state will need more tricks and more tax increases.

And so will the other states, as they too get the message: no pay cuts for unionized workers will be tolerated by Obama's Washington.

So, result:

In barely four months, Barack Obama has nudged the United States toward a future in which government will be bigger and more assertive -- where taxes will be higher and government unions more powerful -- where legal rights are less secure and contracts more uncertain.

In California, he is pushing a state toward the fiscal edge in order to favour a union ally. At Chrysler, he has put at risk the security of every contract in the country to please another union.

Meanwhile, his administration is planning changes to the regulation of finance that are likely to leave the United States less dynamic and less innovative in the years ahead -- at the same time as taxes rise and educational levels decline. (Already the Educational Testing Service-- the people who run America's SAT exam -- predicts a less skilled U. S. workforce in 2030 than today, with literacy rates declining by an average of 5% as unskilled immigration and rising rates of single parenthood take their toll.)

It's easy to lose sight of these wrong and costly choices in the turmoil of the immediate crisis. But it is these decisions of today that are preparing the crisis of tomorrow.
Posted by: GolfBravoUSMC || 05/11/2009 12:22 || Comments || Link || E-Mail|| [6463 views] Top|| File under:
India-Pakistan
A monstrous experiment
By Nasir Abbas Mirza

Take a little boy and incarcerate him in a remote madrassa. Keep him far away from the rest of the world and bar any interaction with humanity. Indoctrinate him with a distorted version of a religion and tell him that he does not belong to this world. Teach him about the fanciful world that awaits him in the heaven, and that in order to attain that he has to destroy everything that stands in his way, including his own body.

By the time he is sixteen, the child would have become a drone: an un-manned man. Instead of a lively teenager, we would have a robot in living tissue ready to detonate on remote orders.

At full steam ahead in Pakistan, this is a monstrous experiment in brainwashing and it is on a par with, if not worse than, Nazi Germany's eugenics. They did it in the name of science; here, it is being done in the name of God and religion. On a very large scale, this is a hugely successful experiment in which nurture triumphs and nature takes a beating.

Are we really prisoners of our genes? Or are we prisoners of our parents, teachers and societies? From what we are witnessing, genetic influences are secondary to environment.

Behavioural scientists have Nobel Prize-winning research material in Pakistan. Freud, Skinner or Pavlov would have worked nights to study this. Pavlov's dogs salivated at the sound of a bell; this young man would blow himself up at the sound of a bell — his phone bell. "Give me a child until he is seven, and I will show you the man," goes the old Jesuit saying.

It may be sinister, the Jesuit saying, but the fact remains that nobody understands the vulnerability of a child's brain better than priests. On the one hand, witness the vigilance of parents when they let a maulvi sahib into their house to teach the Holy Quran to their children; and, on the other hand, there are parents in the same society who 'give' a child to madrassa-running priests not until he is seven, but until he is 14 or 15 or forever.

'Give' is a generalisation. Given our attitudes towards birth control, an overabundance of young children is a natural outcome. In population growth, we are not too far behind the 6 percent population growth rate of our role model country, Saudi Arabia. There is an endless supply of young boys for madrassas. There are abducted, orphaned or abandoned young boys. Then there are parents who are too poor to bring up a child. They simply sell or donate their boys for tabligh or jihad or for any other religious duty. The religious pretence converts their dastardly act into a noble deed.

Priestly abuse of children has been going on for as long as there have been priests and children. But never has this been done in such an organised manner as is the case here in Pakistan. This abuse (aside from the pervasive sexual abuse) spells disaster. Just step out of a large city and all you would see around you are hundreds and thousands of little children — from six to thirty-six months old. Until these kids are of an age to observe the ways of their elders, they live and behave like untrained dogs. That's the real Pakistan and no military or political leader is having sleepless nights over this.

Mismanaging the national security state has kept our governments so busy that social uplift has been low on their priorities. For sixty years we gave all our money for security and today we don't even have that. Even in a perfect world, our leaders couldn't have done anything about it. The job at hand is beyond their capabilities. Just take a roll call of our leaders in the last thirty years. They have been such a simple and basic lot that protocol and property left them no time for anything else.

Will this ever change or improve. No, not for another thirty years. That's thirty years after we do the needful: that is, a drastic reduction in the number of children we produce, modern education for all on war-footing basis and to do this, schools and First World-standard teachers. So start counting once all this is in place.

From Zia to Zardari, and all others in between, no one even acknowledged that we have an overpopulation problem. Such is the fear of backlash from religious conservatives.

Here's the equation: a population that breeds likes rats equals poverty equals despair equals cannon fodder for religious organisations and terrorist networks. Were these children better off working at motor workshops or making carpets? Perhaps the ILO or an NGO can answer this question. They seem awfully quiet on something much worse than child labour.

There's a reason for that: in matters of faith or religious beliefs, no one dare object. All kinds of evil, illegal or inhuman practices can be given sanction if a particular religion or sect proves that it is part of its belief. You could be dying in a hospital but no one would give you a hallucinogenic drug to save your life. But, hey, you can get official approval for the use of cannabis or other hallucinogenic drugs if you prove that use of these substances is part of your religious belief. In 2006, the US Supreme Court did just that.

Our children face a frightening future not because of the Taliban (they are just a handful) but because of the ultra-conservative wave of religion that has swept this country. Remote madrassas may be turning boys into drones but then there are thousands of madrassas spread all over Pakistan's urban centres that are producing millions of neo-drones who may not become suicide bombers but are totally unfit to live in this world. These kids need to be rescued.

Alfred Hitchcock, the great movie director who specialised in frightening people, was once driving in Switzerland when he suddenly pointed out of the car window and said, "That is the most frightening sight I have ever seen." It was a priest in conversation with a little boy, his hand on the boy's shoulder.

Hitchcock leaned out of the car window and shouted, "Run, little boy! Run for your life!"

The writer is a freelance columnist
Posted by: john frum || 05/11/2009 00:00 || Comments || Link || E-Mail|| [6463 views] Top|| File under:
Olde Tyme Religion
Pope Benedict XVI Address At Hall Of Rememberance Yad Vashem
"I will give in my house and within my walls a memorial and a name ... I will give them an everlasting name which shall not be cut off" (Is 56:5).

This passage from the Book of the prophet Isaiah furnishes the two simple words which solemnly express the profound significance of this revered place: yad - "memorial"; shem - "name". I have come to stand in silence before this monument, erected to honor the memory of the millions of Jews killed in the horrific tragedy of the Shoah. They lost their lives, but they will never lose their names: these are indelibly etched in the hearts of their loved ones, their surviving fellow prisoners, and all those determined never to allow such an atrocity to disgrace mankind again. Most of all, their names are forever fixed in the memory of Almighty God.

One can rob a neighbor of possessions, opportunity or freedom. One can weave an insidious web of lies to convince others that certain groups are undeserving of respect. Yet, try as one might, one can never take away the name of a fellow human being.

Sacred Scripture teaches us the importance of names in conferring upon someone a unique mission or a special gift. God called Abram "Abraham" because he was to become the "father of many nations" (Gen17:5). Jacob was called "Israel" because he had "contended with God and man and prevailed" (Gen32:29). The names enshrined in this hallowed monument will forever hold a sacred place among the countless descendants of Abraham. Like his, their faith was tested. Like Jacob, they were immersed in the struggle to discern the designs of the Almighty. May the names of these victims never perish! May their suffering never be denied, belittled or forgotten! And may all people of goodwill remain vigilant in rooting out from the heart of man anything that could lead to tragedies such as this!

The Catholic Church, committed to the teachings of Jesus and intent on imitating his love for all people, feels deep compassion for the victims remembered here. Similarly, she draws close to all those who today are subjected to persecution on account of race, color, condition of life or religion - their sufferings are hers, and hers is their hope for justice. As Bishop of Rome and Successor of the Apostle Peter, I reaffirm - like my predecessors - that the Church is committed to praying and working tirelessly to ensure that hatred will never reign in the hearts of men again. The God of Abraham, Isaac and Jacob is the God of peace (cf. Ps 85:9).

The Scriptures teach that it is our task to remind the world that this God lives, even though we sometimes find it difficult to grasp his mysterious and inscrutable ways. He has revealed himself and continues to work in human history. He alone governs the world with righteousness and judges all peoples with fairness (cf. Ps 9:9).

Gazing upon the faces reflected in the pool that lies in stillness within this memorial, one cannot help but recall how each of them bears a name. I can only imagine the joyful expectation of their parents as they anxiously awaited the birth of their children. What name shall we give this child? What is to become of him or her? Who could have imagined that they would be condemned to such a deplorable fate!

As we stand here in silence, their cry still echoes in our hearts. It is a cry raised against every act of injustice and violence. It is a perpetual reproach against the spilling of innocent blood. It is the cry of Abel rising from the earth to the Almighty. Professing our steadfast trust in God, we give voice to that cry using words from the Book of Lamentations which are full of significance for both Jews and Christians:

"The favors of the Lord are not exhausted, his mercies are not spent;
They are renewed each morning, so great is his faithfulness.
My portion is the Lord, says my soul; therefore will I hope in him.
Good is the Lord to the one who waits for him, to the soul that seeks him;
It is good to hope in silence for the saving help of the Lord" (Lam 3:22-26).

My dear friends, I am deeply grateful to God and to you for the opportunity to stand here in silence: a silence to remember, a silence to pray, a silence to hope.
Posted by: mrp || 05/11/2009 12:14 || Comments || Link || E-Mail|| [6462 views] Top|| File under:
Pope Benedict XVI Address At King Hussein bin Talal Mosque
Excerpt:


Distinguished friends, today I wish to refer to a task which I have addressed on a number of occasions and which I firmly believe Christians and Muslims can embrace, particularly through our respective contributions to learning and scholarship, and public service. That task is the challenge to cultivate for the good, in the context of faith and truth, the vast potential of human reason. Christians in fact describe God, among other ways, as creative Reason, which orders and guides the world. And God endows us with the capacity to participate in his reason and thus to act in accordance with what is good. Muslims worship God, the Creator of Heaven and Earth, who has spoken to humanity. And as believers in the one God we know that human reason is itself God's gift and that it soars to its highest plane when suffused with the light of God's truth. In fact, when human reason humbly allows itself to be purified by faith, it is far from weakened; rather, it is strengthened to resist presumption and to reach beyond its own limitations. In this way, human reason is emboldened to pursue its noble purpose of serving mankind, giving expression to our deepest common aspirations and extending, rather than manipulating or confining, public debate. Thus, genuine adherence to religion - far from narrowing our minds - widens the horizon of human understanding. It protects civil society from the excesses of the unbridled ego which tend to absolutize the finite and eclipse the infinite; it ensures that freedom is exercised hand in hand with truth, and it adorns culture with insights concerning all that is true, good and beautiful.

This understanding of reason, which continually draws the human mind beyond itself in the quest for the Absolute, poses a challenge; it contains a sense of both hope and caution. Together, Christians and Muslims are impelled to seek all that is just and right. We are bound to step beyond our particular interests and to encourage others, civil servants and leaders in particular, to do likewise in order to embrace the profound satisfaction of serving the common good, even at personal cost. And we are reminded that because it is our common human dignity which gives rise to universal human rights, they hold equally for every man and woman, irrespective of his or her religious, social or ethnic group. In this regard, we must note that the right of religious freedom extends beyond the question of worship and includes the right - especially of minorities - to fair access to the employment market and other spheres of civic life.

Before I leave you this morning I would like to acknowledge in a special way the presence among us of His Beatitude Emmanuel III Delly, Patriarch of Baghdad, whom I greet most warmly. His presence brings to mind the people of neighbouring Iraq many of whom have found welcome refuge here in Jordan. The international community's efforts to promote peace and reconciliation, together with those of the local leaders, must continue in order to bear fruit in the lives of Iraqis. I wish to express my appreciation for all those who are assisting in the endeavors to deepen trust and to rebuild the institutions and infrastructure essential to the well-being of that society. And once again, I urge diplomats and the international community they represent together with local political and religious leaders to do everything possible to ensure the ancient Christian community of that noble land its fundamental right to peaceful coexistence with their fellow citizens.
The word "Reason" is used ten times in the address (all major speeches during this trip will be in English). Pope Benedict begins his visit to Israel on Monday.
Posted by: mrp || 05/11/2009 00:00 || Comments || Link || E-Mail|| [6457 views] Top|| File under:
Who's in the News
40
[untagged]
4
Govt of Pakistan
2
TNSM
2
Iraqi Insurgency
2
al-Qaeda
1
Muslim Brotherhood
1
TTP
1
Jamaat-ul-Mujahideen Bangladesh
1
Taliban
1
al-Qaeda in North Africa
1
Jemaah Islamiyah
1
Hamas
1
Jamaat-e-Islami
1
al-Shabaab
Bookmark
E-Mail Me
The Classics
The O Club
Rantburg Store
The Bloids
The Never-ending Story
Thugburg
Gulf War I
The Way We Were
Bio
Merry-Go-Blog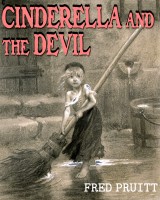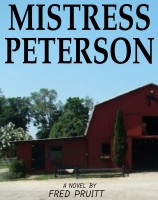 On Sale now!


A multi-volume chronology and reference guide set detailing three years of the Mexican Drug War between 2010 and 2012.

Rantburg.com and borderlandbeat.com correspondent and author Chris Covert presents his first non-fiction work detailing the drug and gang related violence in Mexico.

Chris gives us Mexican press dispatches of drug and gang war violence over three years, presented in a multi volume set intended to chronicle the death, violence and mayhem which has dominated Mexico for six years.
Click here for more information


Meet the Mods
In no particular order...


Steve White
Seafarious
Pappy
lotp
Scooter McGruder
john frum
tu3031
badanov
sherry
ryuge
GolfBravoUSMC
Bright Pebbles
trailing wife
Gloria
Fred
Besoeker
Glenmore
Frank G
3dc
Skidmark
Alaska Paul



Better than the average link...



Rantburg was assembled from recycled algorithms in the United States of America. No trees were destroyed in the production of this weblog. We did hurt some, though. Sorry.
34.239.167.149

Help keep the Burg running! Paypal: