Afghanistan
Suicide bomber kills 12 in Afghanistan
A suicide bomber killed 12 people in southern Afghanistan on Thursday, while the police opened fire at rock-throwing protesters, enraged at the civilian deaths that they allege were caused by American bombing. The suicide bomber, riding a motorbike, set off explosives near a coalition forces vehicle in the Gereshk district market area in the Helmand province. The explosion killed 12 people and wounded at least 32, said Daud Ahmadi, spokesman for the Gereshk governor.
Posted by: Fred || 05/08/2009 00:00 || Comments || Link || E-Mail|| [336064 views] Top|| File under: Taliban
Africa Horn
Somali pirates seize Dutch boat with eight crew
[Mail and Globe] Somali pirates seized a small Dutch vessel on Thursday with eight crew members on board, in the latest hijacking in the world's most dangerous waterways, a regional maritime group said. "It happened in the Gulf of Aden two hours ago. That's all I have at the moment," Andrew Mwangura, coordinator of the Kenya-based East African Seafarers Assistance Programme, told Reuters.

Somali pirate activity has been frenetic in recent weeks, despite an unprecedented international naval deployment in the area intended to deter gangs marauding in the Indian Ocean and Gulf of Aden waters off their coast.

Pirates freed a UAE-owned cargo ship freed on Wednesday and captured an Antigua and Barbuda-flagged vessel the day before. They are holding about 18 ships with about 250 hostages, according to local piracy monitoring groups.
Posted by: Fred || 05/08/2009 00:00 || Comments || Link || E-Mail|| [336061 views] Top|| File under: Pirates
India-Pakistan
Nepal Maoists detain 'suspicious' people linked to video leak
Nepal Maoists have detained some "suspicious" people for "interrogation" on charges of leaking a video footages of caretaker Prime Minister Prachandas controversial instruction to his PLA guerrillas, a news report said on Thursday.

The 16-month-old video footages, which was aired by a private television channel immediately after Prachanda stepped down from the premier's post, showed the Maoist supremo giving instructions to his cadres, saying his real motive was to capture state power and the participation in the election last year was just a political strategy.

The Maoists have started "interrogation" of the people involved in the shooting of the videos and other audio-video programmes of the party, Image FM radio said, quoting party sources.

Prachanda told mediapersons on Wednesday that his party is seriously probing into the leak of the footage though he was not bothered about it.

As per the footage, Prachanda told his party cadres that their real strength of the guerrilla force PLA was little more than 7,000 and not 35,000 as claimed earlier to the UNMIN monitors.

Maoist supremo Prachanda had told the cadres that his party's main objective was to capture power and for that he was planning to merge 20,000 guerrillas verified by the UN into the Nepal Army. He had said that the party was buying more weapons for their army as their final objective is to capture power. The footage was taken in January 2008, just two months before the Constituent Assembly polls.

However, Prachanda has clarified that the footage was taken in different circumstances and it does not apply in the present context. He clarified that the Maoists are now committed to multi-party democracy, human rights and press freedom and they will not run away by abandoning the peace process.

During a press conference on Wednesday Prachanda alleged that the tape was made public at this sensitive time to defame the Maoists and derail the peace process. Nepali Congress has raised serious concern over the footage of Prachanda.

Nepal has descended into political crisis on Sunday when President Ram Baran Yadav overruled Prime Minister Prachanda's order to sack Army Chief Gen Rukmangad Katawal.

The President's action to reinstate the army chief prompted Prachanda to resign, sparking a political crisis in the country, which has been struggling to establish a democracy after the abolition of the unpopular 240-year old monarchy last year.

The move also shattered the Himalayan nation's fragile stability - achieved after the Maoists ended their decade-long insurgency and joined mainstream politics after a 2006 peace deal with the interim government led by G.P. Koirala.
Posted by: john frum || 05/08/2009 17:22 || Comments || Link || E-Mail|| [336065 views] Top|| File under:
Kerala computer engineer's story casts light on jihad in India
Late last year, four Keralites training with a Lashkar-e-Taiba unit in the Kupwara mountains, along the Line of Control in northern Kashmir, were shot dead by security forces. And since the September shootout, the police in Jammu and Kashmir, Karnataka, Andhra Pradesh and Kerala have been scrambling to unravel the threads that tied Indian Mujahideen groups in the south to each other and to the Lashkar. But the investigations also show that the Indian Mujahideen was fed and watered by transnational financial networks: networks linked both to diasporic Islamists living in west Asia and Pakistan-based organisations like the Lashkar.

From the story of Ernakulam-born computer engineer Sarfaraz Nawaz, who was expelled by the Oman authorities earlier this year, investigators have been able to understand the relationship between domestic terror and diaspora cash. Like so many Indian Mujahideen-linked figures, Nawaz's journey into jihad began in the Students Islamic Movement of India's study groups.

Nawaz began attending SIMI meetings in 1995, soon after he graduated from high school. He became an "Ikhwan" or full-time SIMI member within a year and by March 2000 was made a member of the now-proscribed Islamist organisation's central committee. While in New Delhi, where he also served as the SIMI's office secretary, Nawaz developed a close relationship with several key members of what would later become the organisation's jihad faction, including Safdar Nagori, Yahya Kamakutty and Peedical Abdul Shibly.

When the SIMI was proscribed in 2001, Nawaz decided to move abroad. He first found work in a computer firm operating out of Ibra, in Oman, and later joined the Ajman-based Ibn Sina Medical Centre, which was owned by the former Kerala SIMI president Abdul Ghafoor. Later, other SIMI contacts helped him to find a job in Dubai. Finally, in July 2006 Nawaz moved back to Muscat and began working at the al-Noor Education Trust, which offered computer courses. Newly married and prosperous, Nawaz appeared to live the kind of quiet life most in the Indian diaspora aspire to. But the Oman authorities now believe the appearance was intended to deceive.

Soon after returning to Muscat, the investigators say, Nawaz made contact with Abdul Aziz al-Hooti, a Muscat-based businessman with substantial interests in the automobile business and the Lashkar. Hooti, in turn, introduced Nawaz to a ranking Pakistani Lashkar operative, who is so far known only by the aliases Rehan and Wali.

Early in 2008, the police in Hyderabad and Bangalore believe, Nawaz and Rehan met in Dubai to finalise funding for two important "projects." In Hyderabad, fugitive Indian Mujahideen commander Tadiyantavide Nasir was preparing several Keralites to journey across the Line of Control to Lashkar training camps in Pakistan. Nasir used his position as an instructor at the city's Jamia Arifiya Nooriya seminary to recruit volunteers. He set up a safe house in Madikere, near Coorg, for their basic indoctrination.

In August, 2008, Rehan allegedly provided the funds and contacts that led the first group of volunteers' travel to Jammu and Kashmir. The Indian Mujahideen units also needed funding, Nawaz was told, to execute a series of bombings in Bangalore. Rehan and Hooti, the Bangalore police say, asked Nawaz to travel to India for an on-site briefing about these plans. Both men were evidently impressed by what he found, for an estimated 2,500 Oman Rials was despatched to the Indian Mujahideen through a Kannur-based hawala dealer.

Later, the investigators say, Dhaka-based Lashkar operative Mubashir Shahid provided more money to secure Nasir's escape into Bangladesh and to compensate the families of the men killed in Jammu and Kashmir.

Police officers involved in the Nawaz investigation believe that several similar funding networks fed different elements of the Indian Mujahideen. Indian Mujahideen co-founder Sadiq Sheikh, for example, lived in Dubai for several months with the help of ganglord Aftab Ansari and his lieutenant Amir Reza Khan. During his stay, Sheikh said in a statement to the Hyderabad Police, he discovered that key Indian Mujahideen commander Riyaz Ismail Shahbandri also visited the city to raise funds.

Sheikh never met with Shahbandri's contacts, but it seems likely that Nawaz himself was in touch with several SIMI-linked figures who were engaged in fundraising for jihadist groups. Important among them was CAM Basheer, a fugitive SIMI leader, who is thought to be living in Sharjah using fake identification. Basheer, police sources say, visited Nawaz in Muscat at least once and carried funds intended to facilitate Nasir's efforts to recruit jihadists in Kerala. Maulana Abdul Bari, a Hyderabad cleric last sighted in Saudi Arabia, is also thought to have raised funds in the diaspora for the training of jihadist cadre recruited in Andhra Pradesh, Maharashtra and Karnataka.
Posted by: ryuge || 05/08/2009 06:42 || Comments || Link || E-Mail|| [336067 views] Top|| File under:
Taliban kill five tribesmen in Hangu ambush
At least five people were killed and eight others injured in a clash between the Taliban and a local lashkar (tribal militia) in Hangu district on Thursday, locals said. They said the Taliban had abducted three people from Sanjikhel tribe. The lashkar followed them to get the men released. Amir Nawaz, Noorullah, Noor Wali, Faizullah and Akhtar Jan were killed in the ensuing gunfight.
Posted by: Fred || 05/08/2009 00:00 || Comments || Link || E-Mail|| [336061 views] Top|| File under: TTP
Taliban blow up school in Darra
Taliban blew up a high school in Darra Adam Khel, a private TV channel reported on Thursday. According to the channel, Taliban planted explosives in a government high school in the Bosti Khel area in Darra Adam Khel that went off with a bang. The blast damaged the building, however, no loss of life was reported, the channel said. The political administration has launched an investigation into the incident, it added.
Posted by: Fred || 05/08/2009 00:00 || Comments || Link || E-Mail|| [336061 views] Top|| File under: TTP
Residents flee Buner as operation continues
[Geo News] Security forces continued battling militants on the 10th consecutive day here as thousands of residents are fleeing the area. Attack helicopters and warplanes pounded suspected militants hideouts in Sultanwas, Elam and Gundai as the government vowed a decisive victory in the deadliest fighting to grip the restive Buner. Thousands of civilians streamed out of the Taliban stronghold and former tourist paradise on foot or crammed into cars, as aid workers warned that the humanitarian crisis was escalating in the area. Residents said they were hard hit by both the bombardment by government forces and the guerrilla tactics of the Taliban, who have terrorised the population in Buner by kidnapping and killing their opponents. Sources said that fierce clash between militants and security forces are being reported in Kalpani and Diwana Baba. Meanwhile, militants continue occupying the shrine of Pir Baba in Buner.
Posted by: Fred || 05/08/2009 00:00 || Comments || Link || E-Mail|| [336061 views] Top|| File under: TTP
Jets bomb Taliban, 60 dead
Jet fighters and helicopter gunships pounded Taliban hideouts and centres in various parts of Swat and Lower Dir on Thursday, killing 60 Taliban.

"We have carried out airstrikes today on known centres of militants killing around 60 [Taliban] in Swat and Lower Dir," chief military spokesman Maj Gen Athar Abbas told Daily Times by telephone from Islamabad.

Military sources said 12 Taliban were killed in Shamoozai area in Kabal tehsil of Swat and eight others in Malam Jaba. Fourteen Taliban were killed in Matta, Shahdheri and Kooza Cheena.

Taliban commander Ibne Aqil was also reported killed in counter-attack by the police when the Taliban attacked Matta police station, military sources said.

Nine soldiers: "In 24 hours, we lost nine soldiers and about 10 of them [were] injured," General Abbas told AFP. Seven of the soldiers were killed when Taliban ambushed a convoy at the entrance to Mingora.

Two soldiers were killed in the valley north of Matta," the military spokesman told the news agency.

In Lower Dir, district administration officials said the Taliban abducted 11 paramilitary troops after attacking the Malakand Levies Fort in Chakdara. They said three soldiers had been killed in the attack.

Security forces launched an offensive on April 26 to expel the Taliban from two of Swat's neighbouring districts, Lower Dir and Buner.

Security has deteriorated sharply in Swat as armed Taliban started patrol in the restive valley.

The International Committee of the Red Cross warned that a humanitarian crisis was escalating in the area, AFP reported. It said the government had made preparations for up to half a million displaced from Swat. The Taliban have claimed to control "more than 90 percent" of Swat, it said.
Posted by: Fred || 05/08/2009 00:00 || Comments || Link || E-Mail|| [336064 views] Top|| File under: TTP
PM orders all-out war, tells army to eliminate Taliban once and for all
Taliban violated peace deal, foiled government efforts for reconciliation


No compromise on national sovereignty, no surrender to Taliban


Rs 1 billion for rehabilitation of the internally displaced families who had to migrate because of violence in the troubled areas


Job for one member from each family that lost an earning member to terrorism
Posted by: Fred || 05/08/2009 00:00 || Comments || Link || E-Mail|| [336072 views] Top|| File under: TTP
Iraq
US security firm Blackwater ends Iraq operation
[Al Arabiya Latest] U.S. security firm Blackwater ended its operations in Iraq on Thursday closing a controversial era for the company whose guards shot dead 17 civilians in Baghdad in 2007. "The task order for security protection operations held by Blackwater comes to an end today in Baghdad," American embassy spokeswoman Susan Ziadeh said, adding that Triple Canopy will replace it.

Triple Canopy, a Virginia-based firm, was appointed at the end of March by the U.S. State Department to take over the multi-million-dollar contract to protect U.S. government personnel working in Iraq. Linked agreements such as that for Presidential Airways, part of Blackwater that operates helicopter escorts throughout the country for secure air travel, will expire soon, Ziadeh added.

Civilian deaths
The State Department refused to renew annual contracts in January for Blackwater which renamed itself Xe after the Iraqi government banned it in January over the killings in Baghdad's Nisur Square on Sept. 16, 2007. An Iraqi investigation found that 17 civilians died and 20 were wounded when Blackwater guards opened fire with automatic weapons while escorting an American diplomatic convoy through the square. U.S. prosecutors say 14 civilians were killed in the incident.

One former Blackwater guard pleaded guilty to manslaughter charges and co-operated with prosecutors while five others pleaded not guilty at a federal court in Washington in January and are still awaiting trial.

The shooting focused a spotlight on the shadowy and highly lucrative operations of private security operations. Blackwater guards were reported to earn as much as $1,000 a day each in Iraq.

Anne Tyrrell, a spokeswoman for Xe, said the firm remains proud of its work in Iraq. "We are honored to have provided this service for five years and are proud of our success - no one under our protection has been killed or even seriously injured," she said.
Posted by: Fred || 05/08/2009 00:00 || Comments || Link || E-Mail|| [336061 views] Top|| File under:
Southeast Asia
Singapore government confirms arrest of Mas Selamat
SINGAPORE: Details of the capture of Singapore's fugitive Jemaah Islamiyah (JI) leader Mas Selamat Kastari on April 1 in Johor Bahru have emerged as both the Singapore and Malaysian governments confirm his arrest. In a statement on Friday, Singapore's Home Affairs Ministry said: "Mas Selamat has been arrested by the Malaysian Special Branch (MSB) in a joint operation between the MSB and the Internal Security Department (ISD)." Deputy Prime Minister and Home Affairs Minister Wong Kan Seng said Singapore is happy that Mas Selamat has been arrested. Mr Wong added that the public was not informed earlier of the capture so as not to compromise operations and jeopardise sources of information.

Singapore's Internal Security Department (ISD) had worked hard and looked at every lead, sharing information with its Malaysian counterpart. Mr Wong also said that the MSB had done excellent work. "Between ISD and MSB, there is a long standing cooperative cordial relationship and as a result of this kind of relationship, we are able to keep each of our countries safe and also contribute to the safety and security of the region," said Mr Wong. For now, the JI leader will remain in Malaysia as the authorities there want to continue interviewing him.

When asked why the public could not be informed earlier, Mr Wong explained that there is a need for operational secrecy. He added that Malaysia wanted to investigate what other terrorist networks were up to. The deputy prime minister said Singaporeans must maintain vigilance and not let their guard down following Mas Selamat's arrest as the terror threat is real and Singapore is a prime target. With Singapore's long coastline, Mr Wong said Singaporeans must not assume the country is safe as there are other JI members who have not been detained.

He said: "Singapore is a small country. It has a long coastline, it is porous, and it is easy for people and goods to be brought in or even leave Singapore. So you should not assume just by the arrest of one person, Singapore will be safe from terrorists' threat."

Mr Wong said Mas Selamat will be sent to the Whitley Road Detention Centre again when he is brought back to Singapore. He added that the centre is now a different place compared to what it was when the JI leader escaped on February 27 last year. He also revealed that Mas Selamat had swam across the Straits of Johor using an improvised flotation device to escape from the north shore of Singapore in February last year.

Separately, Senior Minister of State for Trade and Industry S Iswaran said the arrest of Mas Salamat is a welcome piece of news to Singaporeans. He said the JI leader's arrest speaks highly of security forces involved in the operation.
"It's a tribute to the professionalism of the intelligence agencies. They worked across borders with their partners to secure his eventual arrest."
Posted by: || 05/08/2009 13:24 || Comments || Link || E-Mail|| [336064 views] Top|| File under:
Sri Lanka
Captured video of Tamil Tigers fighting in civilian clothes
Click here to view the video [WMV]. Don't miss the Tigers running over a dog at 0:55. You can get a good look at what LTTE cadres look like as well as the Tamil civilian worker/slaves. Near the end it shows a Tiger in civilian clothes shooting a twin 20mm AA gun in direct fire mode (the gun promptly jams).
An LTTE video recovered from the possession of a dead LTTE terrorist by the 58 Division during ground advances made into general area South of Vellamullivaikkal have proved the LTTE's use of civilians as forced labour.

The video footage provides substantial evidence on the heinous crimes perpetrated by LTTE against innocent civilians held at gun point.

The video shows footage of terrorists in civilian attire firing at both security forces and fleeing hostages by a pedal gun fixed to an armour-plated 'Unicorn' type vehicle. In the background, civilians brought to build earth bunds are forced to camouflage the vehicle with leaves and branches. The video clearly shows another LTTE cameraman who is positioned to video any form of military retaliation towards the terrorists, taking cover among the civilians brought to forced labour. This is what they do and this is the very sort of footage extracted by international media to carry spread the LTTE's spin on the ground reality, the defence observer further stated.

According to the correspondent, the Army has destroyed two such Unicorn type vehicles, one earlier during confrontations at Puthumathalan.
Posted by: gromky || 05/08/2009 00:00 || Comments || Link || E-Mail|| [336061 views] Top|| File under:
Who's in the News
44
[untagged]
7
Govt of Pakistan
6
TTP
2
Hamas
1
Palestinian Authority
1
Pirates
1
Taliban
1
al-Qaeda
Bookmark
E-Mail Me
The Classics
The O Club
Rantburg Store
The Bloids
The Never-ending Story
Thugburg
Gulf War I
The Way We Were
Bio
Merry-Go-Blog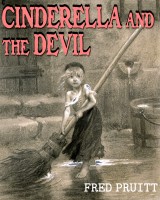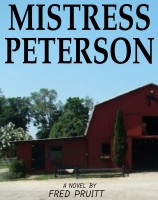 On Sale now!


A multi-volume chronology and reference guide set detailing three years of the Mexican Drug War between 2010 and 2012.

Rantburg.com and borderlandbeat.com correspondent and author Chris Covert presents his first non-fiction work detailing the drug and gang related violence in Mexico.

Chris gives us Mexican press dispatches of drug and gang war violence over three years, presented in a multi volume set intended to chronicle the death, violence and mayhem which has dominated Mexico for six years.
Click here for more information


Meet the Mods
In no particular order...


Steve White
Seafarious
tu3031
badanov
sherry
ryuge
GolfBravoUSMC
Bright Pebbles
trailing wife
Gloria
Fred
Besoeker
Glenmore
Frank G
3dc
Skidmark



Better than the average link...



Rantburg was assembled from recycled algorithms in the United States of America. No trees were destroyed in the production of this weblog. We did hurt some, though. Sorry.
3.239.129.52

Help keep the Burg running! Paypal: