Two Brothers Arrested in Terror Plot
The Federal Bureau of Investigation said Friday it has arrested two brothers in south Florida and charged them with conspiring to support terrorists in a plot to detonate a weapon of mass destruction in the U.S.

Law-enforcement officials were tight-lipped about what Raees Alam Qazi, 20, and Sheheryar Alam Qazi, 30, were suspected of doing. One law-enforcement official said the charges weren't the result of a sting operation. The official said investigators were actively pursuing leads in the case which could lead to further arrests.

The brothers are naturalized U.S. citizens who were born in Pakistan, officials said.

A three-page indictment filed in federal court in Miami said the plot began in July 2011, and continued until the pair were arrested Thursday. Justice Department officials said the brothers conspired to provide property, funding and other services as part of a scheme to use a weapon of mass destruction.

Under federal criminal law, the term "weapon of mass destruction" can refer to anything from a homemade pipe bomb to a much larger explosive.

Lawyers for the two didn't immediately return messages seeking comment. If convicted of the more serious of the two charges, the pair face up to life in prison.

The two suspects were arrested Thursday in Fort Lauderdale. They made an initial court appearance there Friday afternoon, but it wasn't clear if any plea was entered. A follow-up hearing is scheduled next week.
Posted by: tipper || 11/30/2012 18:00 || Comments || Link || E-Mail|| [835 views] Top|| File under:
Home Front: Politix
Pastor Terry Jones Gets the Death Penalty (In Absentia)
It appears that the Egyptian law's reach includes the US. Judge Saif al-Nasr Soliman appears unconcerned about any retribution that might come his way for sentencing US citizens to death, even if they are not physically in Egypt.
No doubt the honorable Judge will be placed on an Interpol list so that he can be extradited to the US if he ever leaves Egypt.
The DOJ should also be drawing up writs that will ensure the Judge is nabbed. Also a significant reward for his capture dead or alive, no doubt will also be offered.
Posted by: tipper || 11/30/2012 17:31 || Comments || Link || E-Mail|| [392 views] Top|| File under:
-Short Attention Span Theater-
Strauss-Kahn lawyers deny $6m deal with hotel maid
Lawyers for former International Monetary Fund chief Dominique Strauss-Kahn have denied reports he has settled a lawsuit with a hotel maid who accused him of sexual assault.

They denied reports that a deal of $6m (£3.7m; 4.6m euros) had been agreed and said negotiations were still under way.

Mr Strauss-Kahn was held in New York in May 2011 after Nafissatou Diallo said he assaulted her in his hotel suite.

Prosecutors later dropped charges amid concerns about her credibility.

Lawyers William Taylor III and Amit Mehta said in a statement on Friday that reports of a settlement were "flatly false".

"The parties have discussed a resolution but there has been no settlement. Mr Strauss-Kahn will continue to defend the charges if no resolution can be reached," their statement said.
Posted by: tipper || 11/30/2012 16:37 || Comments || Link || E-Mail|| [380 views] Top|| File under:
China-Japan-Koreas
Lair of King Tongmyong's Unicorn Reconfirmed in DPRK
[KCNA] Archaeologists of the History Institute of the DPRK Academy of Social Sciences have recently reconfirmed a lair of the unicorn rode by King Tongmyong, founder of the Koguryo Kingdom (B.C. 277-A.D. 668).

The lair is located 200 meters from the Yongmyong Temple in Moran Hill in Pyongyang City. A rectangular rock carved with words "Unicorn Lair" stands in front of the lair. The carved words are believed to date back to the period of Koryo Kingdom (918-1392).

Jo Hui Sung, director of the Institute, told KCNA:

"Korea's history books deal with the unicorn, considered to be ridden by King Tongmyong, and its lair.

The Sogyong (Pyongyang) chapter of the old book 'Koryo History' (geographical book), said: Ulmil Pavilion is on the top of Mt. Kumsu, with Yongmyong Temple, one of Pyongyang's eight scenic spots, beneath it. The temple served as a relief palace for King Tongmyong, in which there is the lair of his unicorn.

The old book 'Sinjungdonggukyojisungnam' (Revised Handbook of Korean Geography) complied in the 16th century wrote that there is a lair west of Pubyok Pavilion in Mt. Kumsu.

The discovery of the unicorn lair, associated with legend about King Tongmyong, proves that Pyongyang was a capital city of Ancient Korea as well as Koguryo Kingdom."
Posted by: Fred || 11/30/2012 13:26 || Comments || Link || E-Mail|| [1476 views] Top|| File under: Commies
Science & Technology
Right to Privacy Does Not Apply to E-Mail (just birth control)
Technology voids the Constitutional Fourth Amendment, I guess. That, and six months.


When Petraeus resigned from his post one of the more startling revelations was that the dalliance was discovered when the FBI sifted through his private Gmail account.

More alarming is that the average American could easily be subjected to the same snooping that Petraeus endured. According to current law, police can access email through a provider, like Yahoo or Gmail, without a warrant if the message is more than 180 days old.

The Senate Judiciary Committee met on Nov. 29 to consider an update to the Act which would require police to get a warrant to read email or other electronic communiques.

Citizens might be surprised to learn that their email accounts, their phones and even their houses are subject to warrant-free electronic surveillance.

"The Fourth Amendment of the United States Constitution was enacted in 1791," Barket says. "It was enacted at a point of time to deal with government intrusion and searches that they could possibly comprehend. Now we have government searches that nobody up until the last 10 years could even envision. Could you ever envision that the government could track every movement by simply calling up a cell provider?"
Posted by: Glenmore || 11/30/2012 12:24 || Comments || Link || E-Mail|| [582 views] Top|| File under:
Economy
Post-US world born in Phnom Penh
It is symptomatic of the national condition of the United States that the worst humiliation ever suffered by it as a nation, and by a US president personally, passed almost without comment last week. I refer to the November 20 announcement at a summit meeting in Phnom Penh that 15 Asian nations, comprising half the world's population, would form a Regional Comprehensive Economic Partnership excluding the United States.

President Barack Obama attended the summit to sell a US-based Trans-Pacific Partnership excluding China. He didn't. The American led-partnership became a party to which no-one came.

Instead, the Association of Southeast Asian Nations, plus China, India, Japan, South Korea, Australia and New Zealand, will form a club and leave out the United States. As 3 billion Asians become prosperous, interest fades in the prospective contribution of 300 million Americans - especially when those Americans decline to take risks on new technologies. America's great economic strength, namely its capacity to innovate, exists mainly in memory four years after the 2008 economic crisis
Posted by: Beavis || 11/30/2012 10:42 || Comments || Link || E-Mail|| [393 views] Top|| File under:
Caribbean-Latin America
Hugo Chavez Battling Bone Metastasis, Report Says
Venezuela President Hugo Chavez is now battling bone metastasis from his pelvic cancer, according to a report by Spanish newspaper ABC.


Those are painful. Sometimes even strong narcotics aren't enough.


Citing an unnamed intelligence source, ABC's Washington correspondent Emil J. Blasco says there has been a recurrence and spread of the tumor, which was detected in a test performed on a trip to Havana just after the elections on October 7.


Dios Mio!


Blasco said the metastasis is causing Chavez "severe pain in the left femur and serious walking difficulties."


Femur mets? He's likely confined to bed, perhaps to a chair.


He also says that Chavez passed out twice in August, losing consciousness briefly, and that doctors determined that his situation was deteriorating slowly but steadily.


just like his country


Chavez last appeared publicly during a televised meeting on Nov. 15, prompting some critics to publicly wonder where he went after his election win.


Ima goin ta Didneyland!




Maybe he went golfing. It's all the rage for world leaders of a certain type...


During the electoral campaign, he repeatedly dismissed rumors that he had not been cured of his cancer, and vowed to serve out his six-year term.


"pshah!"




You mean, he lied, and the media there withheld the bad news until after the election? I've never heard of such a thing before!


The treatment that Chavez is said to be undergoing in Havana involves breathing pure oxygen while in a pressurized, sealed chamber. Its value is well-established for treating burns, carbon monoxide poisoning and some other medical conditions, and to aid wound healing and help repair bone and tissue damaged by radiation treatments.


"Michael Jackson still swears by it"


However, the American Cancer Society says there is no evidence the treatment can cure cancer. And Blasco notes that if hyperbaric oxygen treatment were the case, Chavez could have stayed in Venezuela, since the country boasts of having the latest technology on this kind of equipment (his brother Adam presented a "next generation" of those chambers in 2009 as governor of Barinas state).


put him in and weld it shut
Posted by: Frank G || 11/30/2012 10:23 || Comments || Link || E-Mail|| [494 views] Top|| File under:
Syria-Lebanon-Iran
Syria rebels assault army base as fighting rages
[Al Ahram] Syrian rebels Thursday launched an assault on Wadi Daif, one of the last military bases in northwestern Syria still under the regime's control, while fighting also erupted around Damascus


...Home to a staggering array of terrorist organizations...


, a watchdog said.
Several rebel brigades joined forces for the attack on the fortress-like base in Idlib province, while the army responded with heavy fire and shelling, the Syrian Observatory for Human Rights said. Further south, rockets struck areas between Al-Hajar al-Aswad and the Paleostinian refugee camp of Yarmuk in Damascus province, the

Britannia

-based Observatory said.

It added that warplanes bombed orchards in a rebel-held zone extending from Kfar Sousa near Damascus to Daraya in the southwest, where fighting has been raging for weeks. In video footage the rebels announced on Wednesday they are holding the representative of the interior ministry for the town of Daraya, the de facto local head of police.

Elsewhere, a rebel was killed in

festivities

in the city of Deir Ezzor in the east, while another was killed in a village near the central city of Homs, said the Observatory which relies on a network of activists and medics on the ground. On Wednesday, at least 158 people were killed in Syria, including 99 civilians, the Observatory said in its daily toll.

The watchdog has recorded more than 40,000 people killed since a popular uprising against the regime of
Hereditary President-for-Life Bashir Pencilneck al-Assad


Lord of the Baath...


broke out in March last year.

Posted by: Fred || 11/30/2012 00:00 || Comments || Link || E-Mail|| [575 views] Top|| File under: Govt of Syria
Israel-Palestine-Jordan
Palestinians win UN state recognition
[Al Ahram] The UN General Assembly on Thursday voted overwhelmingly to recognize Palestine as a non-member state, handing a major triumph to president Mahmud Abbas in the face of fierce US and Israeli opposition
Posted by: Fred || 11/30/2012 00:00 || Comments || Link || E-Mail|| [736 views] Top|| File under: Palestinian Authority
Syria-Lebanon-Iran
Syria shuts off internet access across the country
[Guardian.CO.UK] Syrian officials shut down nationwide internet access on Thursday and closed Damascus


...The place where Pencilneck hangs his brass hat...


airport as rebels mounted offensives nearby and tried to advance on the capital from four directions. Phone networks were also crippled in much of the country, causing fear and confusion on both sides and fuelling claims that a new rebel push was gaining momentum.

Syria's information minister blamed "terrorists" for the outage, but the communications shutdown was seen as an attempt to stymie rebel moves as militias try to co-ordinate an assault on Damascus. It was also thought to be aimed at thwarting any plans for advances in other towns and cities.

Opposition groups have also been advancing in northern Syria, particularly near the second city, Aleppo


...For centuries, Aleppo was Greater Syria's largest city and the Ottoman Empire's third, after Constantinople and Cairo. Although relatively close to Damascus in distance, Aleppans regard Damascenes as country cousins...


, where the downing of two regime aircraft with surface to air missiles this week has given impetus to a rebel campaign that had become a series of attritional battles.

While officials have frequently shut down internet and mobile phone access to opposition-held areas since the uprising began in March 2011, sometimes for weeks at a time, they have never before cut web and voice communications nationwide.

Soon after noon on Thursday, all 84 of Syria's ISP address blocks were unreachable, web specialists Renesys said. Five ISP addresses did continue to function. Renesys analysts said they were used to deliver malware to anti-regime activists earlier this year, a fact that would appear to link the addresses to the government.

Landline phones began to slowly come back on line later in the day.

Posted by: Fred || 11/30/2012 00:00 || Comments || Link || E-Mail|| [941 views] Top|| File under: Govt of Syria
Home Front: Culture Wars
Feds: $100,000 to teach teen girls 'condom negotiation'
[Washington Examiner] The administration is funding a $100,000 study of pregnant and "at-risk" 14-17-year-old girls on probation in Houston, Texas to determine ways to help them choose safer lifestyles and avoid pregnancy, including better "condom negotiation" tactics.

The National Institutes of Health, part of the Health and Human Services Department, is providing a University of Houston researcher the money because of the lack of study of female teen juveniles in trouble with the law.

The school said the study, "Choices - Teen: A Bundled Risk Reduction Intervention for Juvenile Justice Females," will include 30 at-risk girls, ages 14-17, on intensive probation with the Harris County Juvenile Probation Department.


That works out to $3,333.33 1/3 cents per girlie, by my calculations.


The goal, said the school, is to determine if intervention programs will help the kids make better life decisions.

Posted by: Fred || 11/30/2012 00:00 || Comments || Link || E-Mail|| [511 views] Top|| File under:
Home Front: WoT
Mumbai attacks plotter faces US sentencing in January
[Dawn] A US national who used his Western appearance to carry out surveillance ahead of the deadly 2008 Mumbai siege will be sentenced on Jan 17, a judge ruled Wednesday.

David Coleman Headley, 52, formally admitted to 12 terror charges in March 2010 after prosecutors agreed not to seek the death penalty or to allow him to be extradited to either India, Pakistain or Denmark to face related charges.

He is expected to be sentenced to life in prison with no chance of parole.

The Mumbai siege, which began on Nov 26, 2008 and lasted nearly three days, saw 166 people killed and was the deadliest

cut-thoat

onslaught on Indian soil since independence.

The United States came under fire in India for reaching the deal with Headley, but prosecutors said it was well worth it given the valuable intelligence he provided in order to save his own skin.

Headley also testified against his childhood friend, Pakistain-born Chicago businessman Tahawwur Hussain Rana, who was convicted on two terrorism charges last year.

Rana, 51, faces up to 30 years in jail for helping the banned

cut-thoat

group Lashkar-e-Taiba
...the Army of the Pure, an Ahl-e-Hadith terror organization founded by Hafiz Saeed. LeT masquerades behind the Jamaat-ud-Dawa facade within Pakistain and periodically blows things up and kills people in India. Despite the fact that it is banned, always an interesting concept in Pakistain, the organization remains an blatant tool and perhaps an arm of the ISI...
(LT) plan an attack on a Danish newspaper that sparked outrage by publishing blasphemous cartoons.

However,


those who apply themselves too closely to little things often become incapable of great things...


a jury found there was insufficient evidence that Rana was involved in the Mumbai attacks -- even though Headley described how he had used Rana's immigration services business as a cover while conducting surveillance in India's financial capital. Rana will be sentenced on Jan 15.

This article starring:
David Coleman Headley
Posted by: Fred || 11/30/2012 00:00 || Comments || Link || E-Mail|| [505 views] Top|| File under: al-Qaeda
China-Japan-Koreas
N. Korea's Defense Chief Replaced with Hawkish General
[An Nahar]
North Korean leader Kim Jong-Un has replaced his defense chief with a hawkish general in a shakeup apparently aimed at tightening his grip over the military, a report said Thursday.


There's such a thing as a 'non-hawkish' Nork general?

Vice Marshal Kim Jong-Gak was sacked as defense minister after just seven months in office, Yonhap News Agency quoted an unnamed senior South Korean presidential official as saying.

He was replaced by Kim Kyok-Sik, a hawkish general believed to have orchestrated the North's sinking of a South Korean warship and an artillery attack on a border island in 2010, it said.

Analysts said the re-shuffle, if confirmed, was the latest in a series of top-level personnel changes ordered by Kim Jong-Un since taking over after the death of his father,
Kim Dear Leader Jong-Il
... hereditary dictator of North Korea. His definition of reunification isn't the same as the definition in Seoul...
, a year ago.

"Kim has tightened his grip over the military by replacing top military generals with those loyal to him," Yang Moo-Jin, a professor of the University of North Korean Studies, told Agence

La Belle France

Presse.

In July, Hyon Yong-Chol, a little-known general, became chief of the general staff, a powerful post that controls the North's 1.2-million-strong military.

He replaced Ri Yong-Ho, who had been regarded as one of Kim's inner circle but was relieved of all his posts -- officially because of "illness."

Ri was a highly visible figure who helped support Kim following the death of his father, and his sudden departure sparked speculation that he might have been purged.

Posted by: Fred || 11/30/2012 00:00 || Comments || Link || E-Mail|| [1466 views] Top|| File under: Commies
India-Pakistan
Eight killed in Karachi violence; police arrest 15 suspects
[Dawn] At least eight people were killed on Thursday in separate incidents of firing in Bloody Karachi


...formerly the capital of Pakistain, now merely its most important port and financial center. It may be the largest city in the world, with a population of 18 million, most of whom hate each other and many of whom are armed and dangerous...


, DawnNews reported.

In the most recent incident today, a man and his wife -- both doctors -- were killed when armed

gunnies

shot up

their clinic in

Bloody Karachi

's Abulhasan Ispahani road.

Meanwhile,


...back at the sea battle, the Terror of the Baltic's career had come to an abrupt and watery end...


the biggest incident of

murder

today took place in Quaidabad area when

gunnies

rubbed out

four people traveling in a taxi. All four victims were activists of a political party.

Earlier, one person was killed when unknown

gunnies

opened fire on him on the Hub River Road in

Bloody Karachi

's Baldia Town area.

Another man was

rubbed out

in the Baldia Town's Abidabad area.

Separately, the police claimed arresting 15 people, including two suspected bank robbers.

The city's East Zone police conducted different operations and tossed in the clink
Youse'll never take me alive coppers!... [BANG!]... Ow!... I quit!
13 suspects, including three proclaimed offenders. The police also recovered weapons from the arrested individuals.

Moreover, Gulistan-e-Jauhar police arrested two suspects allegedly involved in a bank robbery.

According to police sources, the suspects looted a private bank on

Bloody Karachi

's University Road and managed to flee with Rs 36 million.

Posted by: Fred || 11/30/2012 00:00 || Comments || Link || E-Mail|| [583 views] Top|| File under:
Africa North
Strong Egypt Party warns of 'second Camel Battle' Saturday
[Al Ahram] The Strong Egypt Party, founded by former moderate-Islamist presidential contender Abdel-Moneim Abul-Fotouh, has called on President Mohamed Morsi and Egypt's

Moslem Brüderbund

on Thursday to "listen to the voice of reason and avoid the danger of more bloodshed."
In a Thursday statement, the party blamed Morsi for the recent polarisation of Egypt's political scene, slamming plans by Islamist parties and groups to stage rallies on Saturday in support of the president and his contentious constitutional declaration.

"We greatly condemn the decision by the Brotherhood and other Islamist groups to take to the streets in Tahrir Square, where opposition forces have been holding a sit-in for almost a week," the statement read.

The statement went on to assert that the Brotherhood's "reckless" actions represented an "assault on Egyptians' right to peaceful protest."

The party further warned that Saturday's planned protests could turn into a second 'Battle of the Camel,' in reference to 2 February 2011, when Mubarak loyalists converged on Cairo's Tahrir Square where they viciously attacked anti-regime demonstrators.

"Opposition to the constitutional declaration has been turned [by Islamist groups] into an issue of good vs. evil," the statement concluded. "This is a very dangerous act; they're playing with fire."

Posted by: Fred || 11/30/2012 00:00 || Comments || Link || E-Mail|| [591 views] Top|| File under: Arab Spring
India-Pakistan
Man held in Lakki with 'would-be bombers'
[Dawn] Police on Wednesday placed in durance vile
Drop the gat, Rocky, or you're a dead 'un!
a man in Naurang town as he was taking three boys to North
Wazoo Agency allegedly for training as

jacket wallah

s.

Police officials claimed that the man, Yahya, basically belonging to Wazirgai Mehsud area of South Waziristan Agency was currently living in Bloody Karachi


...formerly the capital of Pakistain, now merely its most important port and financial center. It may be the largest city in the world, with a population of 18 million, most of whom hate each other and many of whom are armed and dangerous...


's Sultanabad Colony.

They said the boys, including Shah Hussain, Rehan and Mukhtiar Ahmad, were the residents of South Waziristan Agency and were currently settled in

Bloody Karachi

's Awan Colony.

The boys aged between 12 and 14 years, they added.An official said the arrests were made by personnel of Shaheed Asmatullah Khan Khattak

cop shoppe

during a raid on a bus terminal on a tip-off when the four were riding a passenger coach.

He said police had learned during interrogation that Yahya belonged to a terrorist group, which consisted of some Mehsud

rustics

settled in

Bloody Karachi

.

The official said members of the group kidnapped boys before shifting them to North Waziristan Agency for training as suicide bombers.

He said the three boys were to be taken to a Taliban training camp of suicide bombers in Miranshah
... headquarters of al-Qaeda in Pakistain and likely location of Ayman al-Zawahiri. The Haqqani network has established a ministate in centered on the town with courts, tax offices and lots of madrassas...
Police

started the paperwork but haven't done much else

under sections 364A, 120B, 121, 34 and 7ATA in Shaheed Asmatullah Khan Khattak

cop shoppe

and began investigation.

Posted by: Fred || 11/30/2012 00:00 || Comments || Link || E-Mail|| [611 views] Top|| File under: TTP
Karachi polio case 'Boy got virus in Mardan'
[Dawn] The 18-month-old boy suffering from polio


...Poliomyelitis is a disease caused by infection with the poliovirus. Between 1840 and the 1950s, polio was a worldwide epidemic. Since the development of polio vaccines the disease has been largely wiped out in the civilized world. However, since the vaccine is known to make Moslem pee-pees shrink and renders females sterile, bookish, and unsubmissive it is not widely used by the turban and automatic weapons set...


and living in Liaquatabad town acquired the virus from during a visit to relatives in Khyber-Pakhtunkhwa


... formerly NWFP, still Terrorism Central...


, not Bloody Karachi


...formerly the capital of Pakistain, now merely its most important port and financial center. It may be the largest city in the world, with a population of 18 million, most of whom hate each other and many of whom are armed and dangerous...


, Dawn learnt on Wednesday.

Sources in the World Health Organisation (WHO) said that after observing the genome sequence of the virus, the authorities were convinced that the polio case belonged to Mardan and not

Bloody Karachi

.

"Though the child is a resident of Liaqatabad's union council 11, in view of the findings of WHO it would now be counted in the tally of Mardan," said the source.

"Two polio cases have already been reported in Mardan while no cases have been reported from

Bloody Karachi

this year. The number of polio cases in Sindh remains at four."

The senior polio coordinator for WHO said that the polio eradication initiative confirmed that 18-month-old S

Learned Elders of Islam

n, son of Abdur Rehman, was the 55th polio case reported all across Pakistain till Nov 21 this year. He said that the genomic sequence of the

Bloody Karachi

/Mardan case showed that the virus was from Khyber Pakhtunkwa and matched viruses from Charsada and Bajaur closely.

Posted by: Fred || 11/30/2012 00:00 || Comments || Link || E-Mail|| [600 views] Top|| File under:
Home Front: Politix
Convicted former Rep. Mel Reynolds wants Jackson seat in Congress
[Chicago Tribune] Disgraced former U.S. Rep. Mel Reynolds said he will ask voters to focus on his congressional experience rather than his state and federal criminal record as he announced his bid today for the seat held by Jesse Jackson Jr., who has resigned.

At a downtown hotel news conference, Reynolds acknowledged having made "mistakes" in the past. For his campaign, he will try to assume the mantle of an incumbent while also seeking redemption from voters. Red and white campaign signs urged voters to "re-elect" Reynolds "so he can finish the work" while another stark red sign with white letters said simply: "Redemption."

Reynolds held the 2nd Congressional District seat from 1993 until October 1995, when a Cook County jury convicted him of several sex-related charges, including having sex with an underage volunteer campaign worker. While serving time in state prison, Reynolds also was convicted on federal financial and campaign fraud charges. President Bill Clinton commuted Reynolds' sentence to time served in 2001.

Under law, Reynolds, formerly a South Side resident who is now renting in Dolton, no longer has to register as a sex offender.

Reynolds sought to downplay his previous convictions, contending "it was almost 18, 20 years ago" and that his past crimes "shouldn't be a life sentence."

"The fact of the matter is, nobody's perfect," Reynolds said, adding that voters should "look at the entire history of me," including what people do "after they make mistakes." Reynolds, however, stopped short of acknowledging guilt for any of his crimes.

Though Reynolds sought to focus on his experience in Congress, where he served on the powerful House

Boodle Central

, his entry into the contest was yet another sorry reminder of the congressional representation that voters on the South Side and south suburbs have had with their last three representatives.

Reynolds replaced Gus Savage, a controversial and outspoken congressman who was condemned by the House Ethics Committee


...think of a nudibranch pretending to be a vertebrate...


amid allegations of sexual misconduct involving a Peace Corps volunteer while he was on an official congressional visit to Zaire.

After Reynolds resigned, Jackson won a special election in 1995 to succeed him. But after 17 years, Jackson stepped down last week amid federal ethics investigations and a diagnosis of bipolar depression.

Posted by: Fred || 11/30/2012 00:00 || Comments || Link || E-Mail|| [1506 views] Top|| File under:
Africa North
Revolution veterans hold protest against government in Tripoli
[Iran Press TV] Libyan veterans of last year's revolution, which ousted dictator Muammar Qadaffy


...a proud Arab institution for 42 years, now among the dear departed, though not the dearest...


, have once again gathered outside the Zawiya Oil Refining Company in Tripoli


...a confusing city, one end of thich is located in Lebanon and the other end of which is the capital of Libya. Its chief distinction is being mentioned in the Marine Hymn...


to protest against the government, calling on authorities to send them abroad for medical treatment.

According to reports, a large crowd of

maimed

veterans attended the demonstration on Thursday.

The protesters also forced Zawiya's officials to shut down operations at the refinery.

"We are in a state of total shutdown...the demonstrators are preventing employees from entering the refinery and fuel trucks are unable to leave," said refinery

front man

Essam al-Muntasir.

"Many of them (the veterans) want the government to send them abroad to receive treatment or they want to get more money from the government as compensation for their efforts," he noted.

On November 5, a similar protest was held in the same region where angry veterans prevented the employees from entering the company.

According to Libya's Deputy Oil Minister Omar Shakmak, the protest outside the refinery can cause fuel shortage in the North African country.

"We have enough fuel stored in Tripoli to last us 25 days, but the problem is that protesters are not allowing trucks in or out of the fuel storage areas of the refinery, which could cause a shortage," he said.

Posted by: Fred || 11/30/2012 00:00 || Comments || Link || E-Mail|| [387 views] Top|| File under: Arab Spring
Case against Tunisian Woman Raped by Police Dropped
[An Nahar] The case against a young Tunisian woman allegedly raped by two

coppers

has been dropped, her lawyer said on Thursday.

The case was dismissed "against the woman and her boyfriend," lawyer Emna Zahrouni said.

The 27-year-old rape victim faced possible indecency charges with her fiance based on the testimony of the alleged rapists,

coppers

who say they took the couple by surprise in an "immoral position" just before the attack purportedly took place.

The case sparked a storm of protest in Tunisia, with NGOs, media and opposition figures saying the proceedings had transformed the victim into the accused and reflected the Islamist-led government's policy towards women.

Prime Minister Hamadi Jebali, from the ruling Islamist party Ennahda, said in October that the

coppers

, enjugged
Yez got nuttin' on me, coppers! Nuttin'!
shortly after the incident, would be "severely judged."

But he also said there may be a case of indecency to answer.

However,


if you can't say something nice about a person some juicy gossip will go well...


Tunisian President Moncef Marzouki in October offered a state apology to the woman.

"The Tunisian president received the young woman raped by the

coppers

... and after listening to the details of this painful case... he expressed total sympathy (with the woman) and offered a state apology," a statement from his office said.

Posted by: Fred || 11/30/2012 00:00 || Comments || Link || E-Mail|| [395 views] Top|| File under:
Israel-Palestine-Jordan
Ban Says Israel-Palestinian Peace Process on 'Life Support'
[An Nahar] U.N. leader
the ephemeral Ban Ki-moon


... of whom it can be said to his credit that he is not Kofi Annan...


warned Thursday ahead of key vote on U.N. recognition of a Paleostinian state that the Middle East

grinding of the peace processor

is on "life support".

But he told a U.N. meeting that only "direct negotiations" between the Paleostinians and Israelis can lead to a permanent settlement.

Ban called on the Israeli and Paleostinian leaders "to breathe new life into the

grinding of the peace processor

which is now on life support" because of the negotiations deadlock between the rivals.

"What is needed now is political will and courage. Leaders must show a historic sense of responsibility and vision. Israelis and Paleostinians must break out of the zero-sum mentality," Ban told a meeting on Paleostinian rights

The U.N. General Assembly will vote later Thursday on a resolution granting Paleostine observer state membership of the U.N. It is certain to win despite opposition from the United States and Israel.

Ban noted that the General Assembly vote comes 65 years to the day after the assembly voted a resolution on the division of the Paleostinian territories into a two-state solution that "remains tragically unfulfilled".

Posted by: Fred || 11/30/2012 00:00 || Comments || Link || E-Mail|| [482 views] Top|| File under: Palestinian Authority
India-Pakistan
Fresh US drone strike kills four in northwestern Pakistan
[Iran Press TV] A fresh US

liquidation

drone strike has claimed the lives of at least four people and severely injured several others in Pakistain's northwestern tribal belt near the

mostly non-existent border

with Afghanistan.

The causalities come after the aerial strikes targeted a vehicle and a residential compound in the Shane Warsak area of Wana, the capital town of South
Wazoo on Thursday evening.

Local security officials say the CIA-operated unmanned vehicles also fired multiple missiles into open fields across the volatile region.

Witnesses say the drones were still hovering over the troubled region, triggering an unprecedented scale of horror and panic among the local residents.

The aerial attacks were initiated by former US President George W. Bush, but have escalated under

President B.O.

.

Pak tribal regions are the target of US terror drones, with Washington claiming that its unmanned aircraft are targeting

thug

s. However,


it's easy to be generous with someone else's money...


casualty figures clearly indicate that Pak civilians are the main victims of the assaults.

Posted by: Fred || 11/30/2012 00:00 || Comments || Link || E-Mail|| [1881 views] Top|| File under: al-Qaeda in Pakistan
China-Japan-Koreas
U.N. Security Council Warns North Korea on Missile
[An Nahar] The U.N. Security Council on Thursday warned
North Korea against carrying out what the international community believes could be an imminent long-range missile test.

"We all agree it would be extremely inadvisable to proceed with the test," the head of the North Korea sanctions committee at the council, Portuguese Ambassador Jose Filipe Moraes Cabral, told

news hound

s.

Asked if there was specific information pointing to a missile test, Cabral said he would not disclose what had been said inside the Security Council. But he added: "There is concern about that, it's obvious."

Satellite operator DigitalGlobe Inc. recently released new images showing increased activity at North Korea's Sohae (West Sea) Satellite Launch Station that suggested a possible missile test in the next three weeks.

DigitalGlobe said the type of activity was consistent with preparations observed before North Korea's failed launch of its Unha-3 missile in April.

South Korean military officials have also cited intelligence reports pointing to a test sometime in December or January.

Pyongyang insisted the April launch bid was aimed at putting a satellite in orbit, but the United States and United Nations
...an organization whose definition of human rights is interesting, to say the least...
denounced the mission as a disguised ballistic missile test.

North Korea is known to have an inter-continental ballistic missile (ICBM) in development -- the Taepodong-2 -- but it has never been tested successfully.

Posted by: Fred || 11/30/2012 00:00 || Comments || Link || E-Mail|| [1563 views] Top|| File under: Commies
Israel-Palestine-Jordan
Executed 'Gaza war collaborators' were already in jail
[Ma'an] Seven Paleostinians who were accused of spying for Israel and publicly executed during the latest assault on

Gazoo

were already in jail when the war started, and several had been held for more than a year.

Masked

gunnies

shot the alleged collaborators in two public attacks at the height of Israel's eight-day bombardment of

Gazoo

, killing one person on Nov. 16 and another six people on Nov. 20.

At the time, security officials said one man had confessed to aiding Israel while the six others "were caught red-handed" and "possessed hi-tech equipment and filming equipment to take footage of positions."

A Ma'an review of publicly available records as well as interviews with experts in

Gazoo

show that all of these men had been in the custody of the

Hamas, always the voice of sweet reason,

government for months and in one case years before Israel launched its "Pillar of Cloud" operation.

Ashraf Aweida, the first victim, had been held on suspicion of spying but had not been formally convicted before his body was dumped in the street outside Shifa hospital along with a note claiming he had confessed to assisting in Israeli

liquidation

s, according to human rights


When they're defined by the state or an NGO they don't mean much...


activists in

Gazoo

. The six others who were killed Nov. 20 had all been formally sentenced to death no later than September.

Paleostinian human rights activists and a senior Hamas official have condemned the killings as illegal, saying the men should have been brought to justice under the law.

According to public records maintained by the Paleostinian Center for Human Rights and other groups, six of the seven men had already had their day in court by the time Israel launched its assault Nov. 14.

Three of them -- Amer al-Aef, Zuheir Hamouda and Ghassan Asfur -- were sentenced to death in 2012. Two others, Ribhi Bedawi and Fadel Abu Shalluf, received the same sentence in 2011. The sixth victim, Naim Ashur, was convicted of treason in March 2010, according to the Independent Commission for Human Rights, the Paleostinian Authority's official rights ombudsman.

"Prior to the attack on

Gazoo

they were all

in jug

," said Handi Shakura, the director of the Paleostinian Center for Human Rights' democracy development unit, in an interview.

"We have no information as to whether they were released or handed to

hard boy

s. We are waiting for the results of the government committee. We are hopeful we will see a real investigation and action by the government," Shakura told Ma'an.

Images of the victims -- including one showing a man's lifeless body chained to a

cycle of violence

and being dragged throughout the streets of

Gazoo

City -- underscored the sentiment toward informants after Israel launched its brutal air assault, which killed over 170 people and injured hundreds.

Officials in

Gazoo

also used the images to warn would-be spies against cooperating with Israel. After Aweida's body was found outside Shifa hospital, a security official cited the killing as evidence the government was not lowering its guard against "those who mess with the security of our homeland."

A week since the ceasefire, the circumstances of how these seven men were removed from their jail cells and ended up dead on

Gazoo

City's streets remain unclear.

Taher al-Nunu, a

front man

for the Hamas government, promised a full investigation into the killings, which he described as unlawful.

However

Hamas big turban

Mahmoud al-Zahhar dismissed criticism from Paleostinian human rights groups.

"We will not allow one collaborator to be in

Gazoo

, and let human rights groups say whatever they want. A human has rights if they have honor and not if they are a traitor," he said Saturday.

The remarks followed condemnation by the deputy chief of Hamas, Mousa Abu Marzouq, who said the killings were "not acceptable at all," and demanded that those responsible be held accountable.

Such an incident "must never happen again," he said.
Posted by: trailing wife || 11/30/2012 00:00 || Comments || Link || E-Mail|| [477 views] Top|| File under: Hamas
Africa Horn
Gov't soldiers battle Al shabab in Gedo,southwest Somalia
[Shabelle] Heavy battle between Somali government troops backed by Kenyan army serving under AMISOM force and Al shabab

Death Eaters

broke out Thursday in the southwestern province of Gedo.

Locals say the fighting ignited when Somali forces moved closer to Burdhubo, a rebel-held city near Garbaharey town, the

scenic provincial capital

of Gedo. Reports said Kenyan warplanes were seen taking part the combat against Al shabab.

Lieutenant Col.Aden Hirse Rufle, has told Shabelle Media station by phone that several training camps and arms caches belonging to the

Death Eaters

were destroyed in the aerial attacks by Kenyan defence forces (KDF) during the skirmish.

"The offensive was a preplanned and took place at an Al shabab stronghold area called Burdhubo. So far, the exact number of the casualties is yet unclear as the fighting raging on," he added.

Al shabab officials have not yet released any word or comments on the Thursday's warfare in Gedo region, southwest Somalia.
Posted by: Fred || 11/30/2012 00:00 || Comments || Link || E-Mail|| [595 views] Top|| File under: al-Shabaab
Home Front: Politix
A sordid tale of Chicago politics that reveals how Obama got his start
[News.Investors] It's a beautiful city from the outside. And a political cesspool inside, a seeping source of conniving and corruption that spawned Barack Obama
I am the change that you seek...
and his top aide Valerie Jarrett


...Chicago political hack, now senior advisor to President B.O....


and is now ruled by the president's ex-chief of staff, Rahm Emanuel.

Another amazing chapter in the Windy City's sordid politics began unfolding Wednesday, one whose lineage can actually be traced back to the very beginnings of Obama's political career, which now has an extended expiry date of Jan. 20, 2017. Today, Obama lunches with the man he defeated, Willard Mitt Romney


...former governor of Massachussetts, the Publican nominee for president in 2012. He is the son of the former governor of Michigan, George Romney, who himself ran for president after saving American Motors from failure, though not permanently. Romney has a record as a successful businessman, heading Bain Capital, and he rescued the 2002 Winter Olympics from the midst of bribery and mismanagement scandals....


See if you can follow along now. The details are revealing of the uncompromising history, incestuous inner workings and municipal mores of the place that produced Obama the politician.

Yesterday Mel Reynolds announced his candidacy for the House seat representing Illinois' 2d Congressional District, which includes the city's South Side and -- oh, look! -- Obama's Hyde Park house. So, he'll be eligible to vote in the February Democrat primary and the meaningless April special election.

That special election became necessary after the sudden resignation last week of the district's easy Nov. 6 election winner, eight-term member Jesse Jackson Jr.

Jackson Jr. has been absent from his House duties most of this year during treatment for depression and bipolar disorder. His situation was complicated by revelations that federal authorities are probing allegations of his misuse of campaign funds, not a rare occurrence in Chicago politics.

That resignation and special election is an interesting coincidence because Jackson Jr. was also initially elected in a special election, in December 1995. That followed the sudden resignation of the district's House incumbent after his conviction on 12 counts of sexual assault, obstruction of justice and solicitation of child pornography.

That new convicted felon was Mel Reynolds.
Posted by: Fred || 11/30/2012 00:00 || Comments || Link || E-Mail|| [1466 views] Top|| File under:
Africa North
Salafist support for Morsi limited to recent constitutional declaration
[Al Ahram] Salafists


...Salafists are ostentatiously devout Moslems who figure the ostentation of their piety gives them the right to tell others how to do it and to kill those who don't listen to them...


groups claim at a

presser

on Thursday that recent Tahrir Square protests against Egyptian President Mohamed Morsi's constitutional declaration are "counter-revolutionary." Yet, their support for President Morsi is limited, as the proposed constitution falls short of their approval due to the lack of Sharia law as the "main" source of legislation.

"This is a call for genuine revolutionaries to abort their collaboration with members of the old regime and to collaborate with Islamists to continue with the revolution," said Osama Ezz El-Arab, collaborator of Revolution Front to Support the Revolution.

During the

presser

different spokespersons and Salafists activists explained why they support President's Mohamed Morsi's recent constitution decree.

Members of the

Moslem Brüderbund

were not present in this

presser

, in spite of the fact that they announced taking part in Saturday, 1 December protests to support Morsi's decisions.

Some Salafists argue revolutionaries are currently collaborating with so called felol or remnants of the old regime in protest against the recent presidential constitutional declaration and for some against what they call the "Brotherhoodization of the country."

"For the most part, what is taking place in Tahrir Square against Morsi is a counter-revolution orchestrated by remnants of the old regime. They are using revolutionaries to reach that," said Alaa Abul Nasr, Secretary General of the Salafist Construction and Development Party.

Moreover, various Salafists argued that those in Tahrir Square are mobilized by some who have "special agendas" and are lacking any critical arguments against President Morsi.

Posted by: Fred || 11/30/2012 00:00 || Comments || Link || E-Mail|| [369 views] Top|| File under: Arab Spring
Southeast Asia
Indonesian Hizbies Demand Russia Release Members
[An Nahar] Around 200 Indonesians from the Islamist group Hizb ut-Tahrir rallied Thursday outside Russia's embassy, demanding the release of six of its leaders and accusing Moscow of planting weapons to smear them.

Women in black robes and white headscarves, men and children held portraits of Russian President Vladimir Putin

...Second President of the Russian Federation and the first to remain sober. Because of constitutionally mandated term limits he is the current Prime Minister of Russia. His sock puppet, Dmitry Medvedev, was installed in the 2008 presidential elections. Putin is credited with bringing political stability and re-establishing something like the rule of law. During his eight years in office Russia's economy bounced back from crisis, seeing GDP increase, poverty decrease and average monthly salaries increase. During his presidency Putin passed into law a series of fundamental reforms, including a flat income tax of 13%, a reduced profits tax, and new land and legal codes. Under Putin, a new group of business magnates controlling significant swathes of Russia's economy has emerged, all of whom have close personal ties to Putin. The old bunch, without close personal ties to Putin, are in jail or in exile...
above the words "The real terrorist".

Police in Moscow said on November 12 they had tossed in the slammer
Drop the rod and step away witcher hands up!
six leaders and active members of Hizb ut-Tahrir (Party of Liberation) after finding they were "leading active recruitment work in Moscow mosques, and spreading

thug

literature".

Hizb ut-Tahrir has been outlawed as a terrorist organization in Russia and several other countries but remains legal in Indonesia.

"We are calling for the release of locked away
Keep yer hands where we can see 'em, if yez please!
Hibz ut-Tahrir members in Russia and for the revocation of Russia's vicious accusations," Hizb ut-Tahrir Indonesia said in a statement.

Police in Moscow said they had confiscated grenades, weapons, ammunition and "extremist" literature in raids on the members' homes.

"This is a vicious fabrication by Russian agencies who planted materials in the homes of Hizb ut-Tahrir members," the statement said.

"Our pursuit is to return to the Islamic way of life under a caliphate, so we have no need for weapons and ammunition."

Posted by: Fred || 11/30/2012 00:00 || Comments || Link || E-Mail|| [473 views] Top|| File under: Hizb-ut-Tahrir
Iraq
Attacks against Shiites kill 31 in Iraq
[Al Ahram] Bombs targeting Shiite

Mohammedan

s in areas south of Storied Baghdad


...located along the Tigris River, founded in the 8th century, home of the Abbasid Caliphate...


on Thursday killed 31 people and

maimed

98, security and medical officials said.

The attacks marked the second wave of bombings against Shiites this week after three

car boom

s went kaboom! near their places of worship in Storied Baghdad on Tuesday, killing 12 people and wounding 50.

In Thursday's attacks, two

roadside kaboom

s targeting a group of Shiite pilgrims in the city of Hilla killed 26 people and

maimed

85, police and medical sources said.

The dead included two women, three children, two medics and a civil defence member, they said.

Iraqi security forces cordoned off the area of the blasts and set up checkpoints in the city to search cars, an AFP correspondent said, adding that shops near the site were shuttered after the attack.

In the shrine city of Karbala, a

car boom

went kaboom! under a bridge, killing five people and wounding 13, a police

front man

and a medical official said.

The

front man

said that security forces closed off all roads leading to the old city, where Imam Hussein, one of the most revered figures in Shiite Islam, is buried, and were searching for a second

car boom

.

Posted by: Fred || 11/30/2012 00:00 || Comments || Link || E-Mail|| [582 views] Top|| File under: al-Qaeda in Iraq
Israel-Palestine-Jordan
Jenin Man Sentenced To Lifetime Hard Labor For Collaboration
[Ma'an] A Nablus court on Tuesday sentenced a Paleostinian man to a lifetime of hard labor for collaborating with Israel.

The 21-year-old man from Qabatiya in Jenin, identified by his initials J.A., was convicted of serving a hostile army and of providing Israeli agents with information about Paleostinian

runaway

s who were eventually killed by Israeli forces, a Ma'an

news hound

said.

He was sentenced to a lifetime of hard labor for serving the enemy under article 110 of the Paleostinian Basic Law, and received another life sentence of hard labor for premeditated murder under article 327.
Posted by: trailing wife || 11/30/2012 00:00 || Comments || Link || E-Mail|| [599 views] Top|| File under: Palestinian Authority
Southeast Asia
Monywa, Burma: Copper Mine Protesters Burned Out in Police Raid
I'm linking this to provide some background to the recent events in Myanmar/Burma. It's a recent oppressive incident that happened in Burma that doesn't appear connected to anything having to do with the Rohingya, or any of Burma's other ethnic conflicts. To get a sense of the location click here.
RANGOON--Protesters demanding a complete shutdown of a Chinese-backed copper mining project near Monywa in Upper Burma were forcefully dispersed by police using tear gas and water cannons early on Thursday morning in a raid which led to dozens of people being badly burned.

In the most violent government response to civil disobedience since tentative democratic reforms were introduced last year, riot police descended on six protest camps at around 2:30 am with a raft of aggressive measures that reportedly left large areas ablaze.


I'm trying to remember other incidents that involved use of "tear gas" that wind up having incendiary effects.


"At 2:30 am, the main gate of Wanbao suddenly swung open and police charged in. Ten monks at our camp stood up to protect the rest of the protesters but the monks were knocked down by water jets. Then the fire bombs came in. They set our motorcycles on fire. We had to run for our lives," said Aye Net, one of the protest leaders.

"Monks dragged me away. Otherwise, I would have been killed or arrested," she added.

"We have 10 injured protesters, including monks," said Thaw Zin, an anti-copper mine activist at another camp, adding that 15 people from his area are still missing and were likely arrested.


To summarize, they're not sure how many were injured or how badly, how many were arrested, etc. The attack happened on the eve of Aung San Suu Kyi's visit to the area. One notable statement:


"When the raid started, we didn't believe that [the police] would use that kind of violence as we are no longer under military dictatorship. We were shocked," said Thaw Zin. "We weren't disturbing law and order. We were unarmed people who were just asking for our rights."


There's also a heavy security cordon around the major hospital in the area.





They save the initial cause of the protests for the end of the piece.


The mining project, a joint-venture between the military-owned Union of Myanmar Economic Holdings Ltd and China's Wan Bao Company, has come under fire since August after more than 300 residents from 12 villages in the Letpadaung mountain range staged protests to demand its closure, citing environmental destruction, forced relocations and illegal land confiscation.

More than 7,800 acres of land from 26 villages under the shadow of the mountain range have been seized to make way for the project that began last year. Since mid-November, protesters have been disrupting workers by linking arms to block the path of trucks at the construction site, and erecting camps nearby.

"I feel very sad. I never thought they would respond to us like that. We are the Burmese and [the police] are Burmese too," added Aye Net. "But on witnessing that they are protecting Chinese interests by using force on their fellow Burmese, it has caused me a great deal of heartache."


I think this illustrates a really bad situation the modern deindustrialization of the United States has put us in. We can buy from and support the people who committed this or we can forego any modern consumer electronics and much modern industrial equipment.
Posted by: Thing From Snowy Mountain || 11/30/2012 00:00 || Comments || Link || E-Mail|| [1499 views] Top|| File under:
India-Pakistan
Imambargah trustee gunned down in 'sectarian' attack
[Dawn] A septuagenarian trustee of an Imambargah was

bumped off

in Nazimabad on Wednesday evening, police said.

Police said that Hasan Mohsin Naqvi, 70, was sitting in a park after offering prayers at Imambargah Jamia Imamia in Nazimabad No 2 when assailants riding a
cycle of violence emerged, one of them walked up to the victim and fired three shots and fled.

DSP Iftikhar Lodhi said that the victim suffered two bullet wounds in the head and one in the chest and

was struck down in his prime

.

Initial circumstantial evidence suggested that the killing was executed by sectarian motives, but it could be otherwise, as the victim had a dispute with another person over the trusteeship, said DIG-West Javed Odho.

The police collected three spent bullet casings of 9mm pistol from the crime-scene.

The body was shifted to the Abbasi Shaheed Hospital for medico-legal formalities. Later, the body was shifted to the Rizvia Imambargah where a large number of people had gathered.

Tension gripped the Gulbahar and Rizvia Society areas where angry protesters forced shopkeepers to close down their businesses.

A bus was also set on fire in the Gulbahar area. The incident caused a serious traffic jam during the evening rush hour.

Posted by: Fred || 11/30/2012 00:00 || Comments || Link || E-Mail|| [724 views] Top|| File under: Lashkar e-Jhangvi
Syria-Lebanon-Iran
Damascus fighting cuts off airport, Emirates suspends flights
[Al Ahram] Syrian rebels battled forces loyal to Hereditary President-for-Life Bashir Pencilneck al-Assad


The Scourge of Hama...


just outside Damascus


...Home to a staggering array of terrorist organizations...


on Thursday, forcing the closure of the main airport road, and the Dubai-based Emirates airline suspended flights to the Syrian capital.
Residents also reported Internet connections in the capital were down and mobile and land telephone lines working only sporadically in what appeared to be the worst disruption to communications in Syria since an uprising began 20 months ago.

The past two weeks have seen rebels overrunning army bases across Syria, exposing Assad's loss of control in northern and eastern regions despite the devastating air power that he has used to bombard opposition strongholds.

Rebels and activists said the fighting along the road to Damascus airport, southeast of the capital, was heavier in that area than at any other time in the conflict.

The Syrian Observatory for Human Rights, a opposition monitoring group, said

festivities

were particularly intense in Babbila, a suburb bordering the

jihad boy

stronghold of Tadamon.

Nabeel al-Ameer, a

front man

for the rebel Military Council in Damascus, said that a large number of army reinforcements had arrived along the road after three days of scattered

festivities

ending with rebels seizing side streets to the north of it.

"There are no

festivities

directly around the airport; the fighting is about 3 or 4 kilometres away," he said via Skype, adding that rebels had taken control of many secondary roads and were expected to advance towards the airport.

He said that he hoped the proximity of the rebels to the airport would dissuade authorities from using it to import military equipment, but the priority now was to block the road.

A Syrian security source told

Rooters

on condition of anonymity that the army had started a "cleansing operation" in the capital to confront rebel advances.

Residents said the Internet in Damascus crashed in the early afternoon and mobile and land telephone lines were functioning only intermittently.

A blog post on Renesys, a U.S. company which tracks Internet traffic worldwide, said that at 12:26 p.m. in Damascus, Syria's international Internet connectivity shut down completely.

Emirates said it was suspending daily flights to Damascus "until further notice", but other airlines continued operations.

Airport sources in Cairo said an Egypt Air flight that left at 1:30 p.m. (1130 GMT) had landed in Damascus as scheduled.

"The Egypt Air plane has arrived ... and passengers are all safe but the pilot was instructed to take off back to Cairo without passengers if he felt that the situation there is not good to stay for longer," an official at Cairo airport said.

Elsewhere in Damascus, warplanes bombed Kafr Souseh and Daraya, two neighbourhoods that fringe the centre of the city where rebels have managed to hide out and ambush army units, according to opposition activists.

"Not Last Days Yet"

A senior European Union


...the successor to the Holy Roman Empire, only without the Hapsburgs and the nifty uniforms and the dancing...


official said that Assad appeared to be preparing for a military showdown around Damascus, possibly by isolating the city with a network of checkpoints.

"The rebels are gaining ground but it is still rather slow. We are not witnessing the last days yet," the official said on condition of anonymity.

"On the outskirts of Damascus, there are mortars and more attacks. The regime is thinking of protecting itself ... with checkpoints in the next few days ... (It) seems the regime is preparing for major battle on Damascus."

In the north of the country, rebel units launched an offensive to seize an army base close to the main north-south highway that would allow them to block troop movements and cut Assad's main supply route to Aleppo


...For centuries, Aleppo was Greater Syria's largest city and the Ottoman Empire's third, after Constantinople and Cairo. Although relatively close to Damascus in distance, Aleppans regard Damascenes as country cousins...


, Syria's biggest city.

The Observatory said that rebel units from around Idlib province massed early on Thursday morning to attack Wadi al-Deif, a base east of the rebel-held town of Maarat al-Numan.

Wadi al-Deif has been a thorn in the side of rebel units who first besieged the station in October but met fierce resistance from government forces, backed up by air strikes.

Assad is fighting an insurgency that grew out of peaceful demonstrations for democratic reform but escalated, after a military crackdown on protesters, into a civil war in which 40,000 people have been killed.

Most foreign powers have condemned Assad but stopped short of arming rebel fighters as they fear heavy weapons could make their way into the hands of radical Islamist units, who have grown increasingly prominent in the insurgency.

Rebels decry their supporters for not providing them with surface-to-air missiles that they say they need to counter the air force. But recent looting of anti-aircraft missiles from army bases has allowed them to shoot down helicopters and jets.

"So far, there is no evidence that any of the surface-to-air missiles used to date have come from outside Syria," said Peter Bouckaert, emergencies director at Human Rights Watch


... dedicated to bitching about human rights violations around the world...


"The limited number of surface-to-air missiles that have shown up all appear to have come from Syrian military stock captured by the armed opposition."

He said the number of these missiles in rebel hands was probably over 20 but that will rise significantly as rebels are capturing military bases on an almost-daily basis.

The relatively small number of anti-aircraft missiles looted so far means that many rebel-controlled areas of the country remain vulnerable to air strikes. The Observatory said 15 citizens, including children and women, were killed during a bombing in Aleppo's Ansari district on Thursday.

Activist video footage showed the bodies of at least four children, wrapped in red blankets and apparently wearing pyjamas. Another video showed the immediate aftermath of the attack, with the bodies of children in the street and covered in cement dust. Half of one young boy's head was missing.

Posted by: Fred || 11/30/2012 00:00 || Comments || Link || E-Mail|| [1095 views] Top|| File under: Govt of Syria
Israel-Palestine-Jordan
Israelis will flee occupied Palestinian lands in next war: Hamas
[Iran Press TV] A senior

Hamas, always the voice of sweet reason,

official says Israelis will escape from the occupied lands if another war breaks out between the Paleostinian resistance movement and the Tel Aviv regime.

Atallah Abu al-Sabah, the Hamas minister for prisoners, said on Thursday, "The fabric of Israeli society has been torn apart in the face of the resistance's strength."

He added that thousands of Israeli citizens fled to the north to escape from the retaliatory rockets and missiles fired by Hamas during the recent war on the

Gazoo

Strip.

Over 160 Paleostinians, including

women and kiddies

, were killed and about 1,200 others

were maimed

in the Israeli attacks on

Gazoo

that were carried out during the eight-day period of November 14-21.

In retaliation, the Paleostinian resistance fighters incessantly fired rockets and missiles into Israeli cities, killing at least five Israelis.

The Tel Aviv regime will rely on short-term offensives "because it is not able to lead long-term wars of attrition," Sabah said.

"Paleostinian fighters fought with a strong belief and high morale, [while] the Israeli soldiers fought with a defeatist spirit."

The Hamas minister also hailed the countries that supported the resistance movement during the Israeli war.

"

Gazoo

has united the Arab nation and solidified its existence as a political entity."

Sabah also quoted Hamas Political Bureau Chief Khaled Meshaal as saying that the resistance "will soon occur in the West Bank too."

Meshaal had earlier attributed the absence of "resistance" in the occupied West Bank to "security pressure by all parties," saying that the participation of Hamas in a ceasefire with the Tel Aviv regime was not meant to imply that the movement gave up "resistance to achieve the liberation of Paleostine."

Posted by: Fred || 11/30/2012 00:00 || Comments || Link || E-Mail|| [486 views] Top|| File under: Hamas
Africa North
Egypt's opposition protest on Friday to reject constitutional declaration, draft constitution
[Al Ahram] Leftist, liberal, and independent political forces met Thursday at the headquarters of Egypt's Socialist Popular Alliance Party (SPAP) to comment on the current political crisis and planned weekend protests.

The protests were called for in a number of governorates to demand Egypt's President Mohamed Morsi to withdraw a controversial constitutional declaration he announced last week. The declaration gives him sweeping powers and shields the Constituent Assembly -- tasked with drafting the new constitution -- and Shura Council (Egypt's upper house of parliament) from being dissolved.

Both bodies are accused of being unrepresentative of Egyptians

on the lam

and dominated by Islamist groups.

Attendees of the meeting included members of the SPAP, the Constitution Party, the Popular Current movement, the Egyptian Social Democratic Party, the Free Egyptians Party, the Free Egypt Party, the 6 April Youth Movement, National Front for Justice and Democracy, Lotus Revolution Coalition and Maspero Youth Coalition, among others.

In a joint press statement released after the meeting, attendees called on Egyptians nationwide to take to the streets on Friday in planned demonstrations to demand that Egyptian President Mohamed Morsi reverse last week's "authoritarian" presidential decree.

Morsi's decisions are protected from judicial oversight by his constitutional declaration.

"The only way to break the current impasse is to listen to the pulse of the street, as opposed to following a group that has attempted to steal the revolution," the statement read.

They further called on protesters to avoid clashing with pro-Morsi rallies by the

Moslem Brüderbund

and Salafist parties on Saturday, which were originally planned to be held in the same location as a sit-in by groups opposing the declaration, Cairo's Tahrir Square.

The statement went on to accuse Morsi of adopting the methods of ousted president Hosni Mubarak


...The former President-for-Life of Egypt, dumped by popular demand in early 2011...


"This is certainly proof of the quivering regime, which cannot withstand such public outrage and uses force," the statement read.

"Morsi has exceeded Mubarak by attempting to drive the country into civil war, of which only he will be held responsible for," the statement warned.

Groups planning the Saturday protests, including the

Moslem Brüderbund

and the Salafist Nour Party, changed the venue to Cairo University in Giza.

The joint-statement also commented on the constitutional draft currently being voted on by Egypt's Constituent Assembly, the groups claimed the draft charter was declared "void." Thus, could not be put before public referendum.

"This is a constitution drafted by an illegitimate assembly that represents only one political current and is not representative of Egyptian society

on the lam

," the statement read.

The head of the Constituent Assembly, Judge Hossam El-Gheriani, announced Wednesday that the final vote on the draft constitution will be held on Thursday, despite numerous withdrawals by mostly non-Islamist political forces from the assembly.

The announcement comes despite an extra two-month period, until February, given to the assembly, by Morsi's declaration, to complete the draft.

Egyptians opposing the decision accuse the assembly members of rushing the process and entrapping Egyptians to pass the constitution in order to remove Morsi's "dictatorial" declaration, which becomes void once the new constitution is in place.

"The

Moslem Brüderbund

's move [from which Morsi hails] to force people to choose between an already rejected constitution or accept the constitutional declaration will prolong the current political crisis," prominent 6 April member, Mohamed Adel, told Ahram's Arabic news portal.

Posted by: Fred || 11/30/2012 00:00 || Comments || Link || E-Mail|| [393 views] Top|| File under: Arab Spring
U.N. Chief Backs Mali Intervention with Conditions
[An Nahar] U.N. leader
the ephemeral Ban Ki-moon


... of whom it can be said to his credit that he is not Kofi Annan...


said Wednesday the Security Council should approve a military attack on Islamic

beturbanned goons

in Mali only if African nations can answer "fundamental questions" on their proposed force.

The U.N. leader said in a report that any operation in northern Mali carries major humanitarian and human rights


When they're defined by the state or an NGO they don't mean much...


risks even though it is becoming necessary because of mounting abuses by the "terrorist and affiliated"

turban

s.

Ban said the Security Council had to demand stronger military plans from African backers of the operation and added that the United Nations


...the Oyster Bay money pit...


could not offer financing for the enterprise.

Tuareg rebels and Islamists linked to al-Qaeda took over northern Mali in March, seizing on the chaos after a military coup in the capital Bamako. West African nations want to send a military force to retake the territory if talks to end the crisis fail.

The Islamists have destroyed

Moslem

shrines and been accused of carrying out summary executions.

"I am profoundly aware that if a military intervention in the north is not well conceived and executed, it could worsen an already fragile humanitarian situation and also result in severe human rights abuses," Ban said in his much-anticipated report.

"Fundamental questions on how the force would be led, sustained, trained, equipped and financed remain unanswered," he added.

"A military operation may be required as a last resort to deal with the most hard line

bully boy

and criminal elements in the north," Ban said.

"But, before that stage is reached, the focus must be on initiating a broad-based and inclusive political dialogue aimed at forging national consensus around a roadmap for transition," Ban warned.

Posted by: Fred || 11/30/2012 00:00 || Comments || Link || E-Mail|| [430 views] Top|| File under: Ansar Dine
Africa Horn
Soldier Opens Fire on a Civilian Bus in Mogadishu,Kills One
[Shabelle] Witnesses said that a government soldier on Thursday opened fire on a civilian bus traveling at Tarabunka square in Mogadishu, Somali capital, killing civilian, injuring 2 others.

The incident took place after the driver of the vehicle ignored to pay illegal money demanded by the driver the soldier that led the death of a woman on the car.

"A government soldier killed the woman and

maimed

two others who were on board on a civilian bus that was traveling today on Tarabunka Street located south of Mogadishu," a Witness said.

Reports said Security forces reached at the area of the shooting minutes after the soldier managed to escape uncaught.
Posted by: Fred || 11/30/2012 00:00 || Comments || Link || E-Mail|| [596 views] Top|| File under: al-Shabaab
-Short Attention Span Theater-
Zebra, Pony Run Loose on Staten Island
[NBC New York] A wild scene unfolded on New York's Staten Island Wednesday when a zebra and a pony were spotted running along a busy roadway after they apparently

beat feet from

a Christmas tree seller.


I already seen dis movie...


Part of their journey was captured on video by Zachary Osher, who was busy at work when he looked out the window of his shop and saw the animals on Victory Boulevard.

"Is this actually happening to me, am I finally losing my mind. This can't be happening," Osher told NBC 4 New York he remembered thinking. "This is a zebra on Staten Island. On the street!"

Osher used his phone to film the pair as they dodged traffic just after 9 a.m.

They had apparently

beat feet from

a nearby Christmas tree business, where they were used as an attraction, according to Giovanni Schirripa, the owner of the business.

The animals were later returned to the property, he said.

Both the pony and the zebra, a 4-month-old male named Rozzy, are doing fine, he said. They will be sent to live in a barn in New Jersey after the holidays.

Posted by: Fred || 11/30/2012 00:00 || Comments || Link || E-Mail|| [611 views] Top|| File under:
Afghanistan
15-Year-Old Afghan Girl Beheaded For Rejecting Marriage Proposal
[Washington.CBSLocal] Afghan police arrest two men for allegedly beheading a 15-year-old girl after her father turned down a marriage proposal.

According to BBC News, the two men who proposed the arranged marriage and attacked her are relatives of the girl.

"Our investigation shows those who killed her were people who wanted to marry her," a Kunduz province police official told the BBC.

The father did not want his daughter to get married because she was "too young to be engaged."

CNN reports the girl was killed near her family's home while bringing back water.
Posted by: Fred || 11/30/2012 00:00 || Comments || Link || E-Mail|| [487 views] Top|| File under:
India-Pakistan
TTP vs media
[Dawn] IF certain sections of the media were still attempting to justify the TTP's agenda or divert attention from it, the attempt on television anchor Hamid Mir's life should leave no journalist or media outlet with any excuse to continue serving as apologists for the Pak Taliban. The TTP's claim that it was behind the attack is not solid proof, but in the absence of any denials from the group, one can only take it at face value. And so it appears the Taliban have reached new levels of boldness when it comes to targeting the media. Going beyond just sending personal threats, which they have done with other journalists in the past, this time they have publicly announced that a particular journalist is a target -- and that they plan to continue targeting him. The same unrepentant message of defiance came through recently when the TTP claimed the attack on Malala Yousufzai and some sectarian attacks: they have said they will continue trying to kill the young girl and Shias.

In the case of the media in particular, the Pak Taliban's antagonism is alarming because it underscores that they cannot stomach any criticism. Simply speaking out against them is a crime in their eyes, one for which the only punishment is death. As such, they stand against everything that Pakistain's hard-won media freedom represents. On a practical level, intelligence agencies must ensure that journalists are made aware of any threats to their lives; while the odd interior ministry notification is issued from time to time, there are instances of direct threats not having been communicated to the journalists they are made against. But more importantly, recent events should serve as a red flag for journalists -- and politicians -- who support, defend or excuse the TTP's actions that they do so at the cost of their own freedom of expression.

Posted by: Fred || 11/30/2012 00:00 || Comments || Link || E-Mail|| [393 views] Top|| File under: TTP
Afghanistan
Roadside Bomb Kills 10 in Afghanistan
[An Nahar] A

roadside kaboom

killed 10 civilians, including a woman and five children, and

maimed

eight when it

destroyed

a van in southern Afghanistan on Thursday, officials said.

The families were on their way to visit a relative who had recently returned from Mecca when their vehicle was hit in Dih Rawud district in rural Uruzgan province, district governor Nematullah Khaliqi told Agence

La Belle France

Presse.

"Four of the dead are men, one is a woman and the rest are children. Eight others, men,

women and kiddies

, are

maimed

," he said.

The

corpse count

was confirmed by Abdullah Hemat, a

front man

for the provincial governor.

Roadside bombs are the weapon of choice of hardline Islamist Talibs fighting Afghan forces and some 100,000 NATO


...the North Atlantic Treaty Organization. A collection of multinational and multilingual and multicultural armed forces, all of differing capabilities, working toward a common goal by pulling in different directions...


troops in an effort to topple the government of President Hamid Maybe I'll join the Taliban Karzai
... A former Baltimore restaurateur, now 12th and current President of Afghanistan, displacing the legitimate president Rabbani in December 2004. He was installed as the dominant political figure after the removal of the Taliban regime in late 2001 in a vain attempt to put a Pashtun face on the successor state to the Taliban. After the 2004 presidential election, he was declared president regardless of what the actual vote count was. He won a second, even more dubious, five-year-term after the 2009 presidential election. His grip on reality has been slipping steadily since around 2007, probably from heavy drug use...
While the Taliban say their targets are military, civilians using the same roads are frequently the victims.

Earlier this month a

roadside kaboom

killed 17 civilians -- mostly

women and kiddies

-- on their way to a wedding party in western Afghanistan.

Afghan weddings are often lavish affairs, drawing hundreds of relatives and guests from far afield in the war-torn land, and the blast took the total toll among wedding guests on the roads to 46 in less than a month.

Posted by: Fred || 11/30/2012 00:00 || Comments || Link || E-Mail|| [690 views] Top|| File under: Taliban
India-Pakistan
Pakistani Warlord Wounded in Suicide Attack
[An Nahar] Pak warlord Mullah Nazir, who sends men into Afghanistan to fight US soldiers, was

maimed

Thursday in a

suicide kaboom

that killed two other people, security officials said.

Nazir is the main warlord affiliated to the Pak Taliban in South
Wazoo, one of seven districts that make up the semi-autonomous tribal belt considered a base for al-Qaeda and other Islamist

turban

s.

The bomber

went kaboom!"

near Nazir's vehicle as it passed through the market in Wana, the main town of the district, the officials said.

Two people were killed and at least five others were

maimed

, including Nazir, the officials told Agence

La Belle France

Presse on condition of anonymity, though accounts differed over the gravity of the warlord's injuries.

"The bomber was a boy aged 13 or 14. Five to seven people were

maimed

, including Mullah Nazir. His condition is said to be not serious," one of the officials said.

But another official in Wana said Nazir was "seriously

maimed

" in the attack.

An intelligence official based in the neighboring district of Tank said there had been a suicide attack and that firing subsequently broke out in the main market of Wana.

"The bazaar is closed now. We're trying to get more information," he said.

Sources in Wana said Nazir, who has survived murder attempts in the past, had fallen out with Uzbek fighters he had expelled from South Waziristan several years ago.

Posted by: Fred || 11/30/2012 00:00 || Comments || Link || E-Mail|| [727 views] Top|| File under: al-Qaeda in Pakistan
Home Front: Politix
Susan Rice's Enrichment Program
The portfolio of embattled United Nations Ambassador Susan Rice includes investments of hundreds of thousands of dollars in several energy companies known for doing business with Iran, according to financial disclosure forms.

Rice, a possible nominee to replace Secretary of State Hillary Clinton


...not clear if this is a downgrade...

when she steps down, has come under criticism for promulgating erroneous information about the September 11, 2012, attacks in Benghazi, Libya, that killed four Americans.

Rice has the highest net worth of executive branch members, with a fortune estimated between $24 to $44 million, according to the Center for Responsive Politics.


Her biography at Wiki does not seem to support the activities that go with making a lot of money, but perhaps she worked for Bain Capital and I missed it...

A Free Beacon analysis of Rice's portfolio shows thousands of dollars invested in at least three separate companies cited by lawmakers on Capitol Hill for doing business in Iran's oil and gas sector.

The revelation of these investments could pose a problem for Rice if she is tapped by President Barack Obama to replace Clinton. Among the responsibilities of the next secretary of state will be a showdown with Iran over its nuclear enrichment program.


Who better than an insider? In both capitals...

"That Susan Rice invested in companies doing business in Iran shows either the Obama administration's lack of seriousness regarding Iran or Rice's own immorality," said Michael Rubin, a former Pentagon adviser on Iran and Iraq. "Either way, her actions undercut her ability to demand our allies unity on Iran."

The companies in question appear to have conducted business with Tehran well after Western governments began to urge divestment from the rogue nation, which has continued to enrich uranium near levels needed to build a nuclear bomb.

Financial disclosures reveal that Rice has had $50,001-$100,000 in Royal Dutch Shell, a longtime purchaser of Iranian crude oil. Royal Dutch Shell currently owes Iran nearly $1 billion in back payments for crude oil that it purchased before Western economic sanctions crippled Tehran's ability to process oil payments, Reuters reported.

Rice has additional investments in Norsk Hydro ASA, a Norwegian aluminum firm, and BHP Billiton PLC, an Australian-based natural resources company, financial disclosure show. Norway's Norsk Hydro was awarded in 2006 a $107 million exploration and development contract for Iran's Khorramabad oil block, according to the Wall Street Journal. Rice's portfolio includes an investment of up to $15,000 in the company.

Rice has up to $50,000 invested with another Iranian partner, BHP Billiton, which was probed by the Securities and Exchange Commission in 2010 for its dealings with Cuba and Iran, according to reports. The company, which had leased office space in Tehran, admitted to making more than $360 million from the Iranians, according to The Australian.


Nice investments if you can get them...
Posted by: Steve White || 11/30/2012 00:00 || Comments || Link || E-Mail|| [1490 views] Top|| File under:
Africa North
Third day of protests in Tunisia, 250 injured
[Al Ahram] More than 250 Tunisian protesters were injured following clashes against security forces in a the southwestern town of Siliana, revealing public anger against socio-economic failures of the Islamist-led government in Tunisia

Posted by: Fred || 11/30/2012 00:00 || Comments || Link || E-Mail|| [583 views] Top|| File under: Arab Spring
Syria-Lebanon-Iran
Two Austrian Soldiers Wounded in Damascus Shooting
[An Nahar] Two Austrian soldiers stationed with the U.N. force on the Golan Heights were shot and

maimed

in Syria while their convoy was traveling to Damascus


...The capital of Iran's Syrian satrapy...


airport on Thursday, the defense ministry in Vienna said.

The two troops, whose lives were not in danger, were part of the Austrian contingent of the United Nations


...the Oyster Bay money pit...


Disengagement Observers Force (UNDOF) on the Golan Heights and were traveling to Damascus airport to fly back to Austria after their tour of duty, the ministry said.

Two more soldiers in the Austrian convoy were lightly injured by fragments, it added.

It was unclear whether the shooters were Syrian government forces or rebels fighting to overthrow
Hereditary President-for-Life Bashir Pencilneck al-Assad


Scourge of Qusayr...


's regime, according to a ministry

front man

.

One soldier was shot in the arm and the other in the shoulder, but both were quickly treated by an accompanying doctor and the convoy was now at the airport.

Foreign Minister Michael Spindelegger and Defense Minister Norbert Darabos condemned the attack, adding they would file a loud protest with the U.N. Security Council.

"That Austrian peacekeepers are shot at must be condemned in the strongest terms and demands appropriate consequences," they said in a joint statement.

Posted by: Fred || 11/30/2012 00:00 || Comments || Link || E-Mail|| [610 views] Top|| File under: Govt of Syria
Africa North
Official: Egypt To Crack Down On Gaza Tunnels
[Ma'an] Egyptian security services are planning an "extraordinary" crackdown on smuggling tunnels under the

Gazoo

border, a security source said Wednesday.


There's a lot more 'we're gonnas' in that part of the world than there are 'we dids.'


The Egyptian security official said tunnels were operating at 5 percent of previous levels, and were mostly smuggling guns and ammunition construction material to

Gazoo

.

Israel bombarded the tunnels area in the southern

Gazoo

Strip during its eight-day war which ended with a ceasefire on Nov. 24.

The official said Egypt's planned campaign to end smuggling was part of the truce agreement brokered by Cairo.


Plus, it's hard to get a Fajr missile through the tunnels...

Israel bans the import of construction materials for bunker construction the private sector in

Gazoo

, so residents seeking to rebuild their destroyed homes and businesses are reliant on building materials smuggled through tunnels.

According to Israeli NGO Gisha, around 47 percent of civilian goods entering

Gazoo

arrive through the tunnels, including cement, snack foods, spare parts, electronic equipment and fuel.

Since 2007, Israel has closed three out of four crossings to deliver goods to

Gazoo

, leaving only Kerem Shalom open.

"Despite the fact that the capacity of this crossing has been increased, it cannot meet the needs that would arise if the tunnels were to close and Rafah Crossing were to remain closed for the transport of commercial goods and fuel," Gisha says.
Posted by: trailing wife || 11/30/2012 00:00 || Comments || Link || E-Mail|| [507 views] Top|| File under:
-Lurid Crime Tales-
Ex-Feinstein treasurer gets prison term
[SFGate] What started as an attempt to keep a struggling business afloat a decade ago turned into the largest embezzlement of political funds in

Caliphornia

history, ending Wednesday with an eight-year federal prison sentence for a former campaign treasurer who stole from some of the state's most powerful politicians.

Kinde Durkee received the sentence in federal court nearly eight months after she pleaded guilty to five counts of mail fraud in connection with the scheme whose victims included Sen. Dianne Feinstein, along with other members of Congress and the Legislature.

The sentence was on the low end of the possible range of punishment - Durkee faced a maximum of 20 years for each count. She was also ordered to pay $10.5 million in restitution to her victims, who are unlikely to see much of the money because Durkee already spent it and has few other resources.

Judge Kimberly Mueller of the U.S. District Court in Sacramento called the embezzlement a "significant and egregious offense."

"I think the violation of trust ... can't be understated," Mueller said before sentencing Durkee.

Durkee, 59, who had been out on bail, offered an apology.

"I take full and complete responsibility for what I have done," Durkee told the judge, her voice breaking slightly. She was ordered to surrender to law enforcement Jan. 2.

Both prosecutors and her defense attorney said Durkee didn't use the money to fund a lavish lifestyle, but instead spent it to cover losses in her business and on mostly mundane personal expenses like her mortgage and health care for her parents.
Posted by: Fred || 11/30/2012 00:00 || Comments || Link || E-Mail|| [490 views] Top|| File under:
India-Pakistan
US drone appears to miss target in South Waziristan: officials
[Dawn] A US drone fired two missiles into open fields in Pakistain's northwestern tribal belt on Thursday, causing no apparent damage or casualties, local security officials said.

It is highly unusual for no casualties to be reported when unmanned American aircraft target Taliban and al Qaeda-linked

gunnies

in Pakistain's semi-autonomous tribal belt.

The attack came in the Shin Warsak area of South
Wazoo about 20 kilometres (13 miles) from the Afghan border.

The area is a stronghold of Pak warlord Mullah Nazir, who officials said was

maimed

in a

suicide kaboom

in the district's main town of Wana earlier on Thursday.

"Two or three

gunnies

were walking in a cultivated field. A US drone fired two missiles but no one was hurt," a security official based in the northwestern city of Beautiful Downtown Peshawar


...capital of Khyber Pakhtunkhwa (formerly known as the North-West Frontier Province), administrative and economic hub for the Federally Administered Tribal Areas of Pakistan. Peshawar is situated near the eastern end of the Khyber Pass, convenient to the Pak-Afghan border. Peshawar has evolved into one of Pakistan's most ethnically and linguistically diverse cities, which means lots of gunfire.


told AFP on condition of anonymity.

A second security official in South Waziristan confirmed the drone strike and said that "so far" there was no report of any damage.

DawnNews earlier reported that two suspected

gunnies

were killed in the strike.

The majority of US drone strikes target

gunnies

in the neighbouring district of North Waziristan and the last reported attack in Pakistain was on October 24.

Posted by: Fred || 11/30/2012 00:00 || Comments || Link || E-Mail|| [693 views] Top|| File under: al-Qaeda in Pakistan
-Signs, Portents, and the Weather-
U.S. Birth Rate Hits Record Low
[National Journal] The U.S. birth rate dropped to its lowest level since the beginning of the Great Depression, led by a drop among immigrants, according to a report data released Thursday by the Pew Research Center.

In 2011, the overall birth rate was 63.2 per 1,000 women of childbearing age, the lowest since at least 1920, Pew reported, citing numbers from the National Center for Health Statistics. The birth rate reached 122.7 in 1957, the peak of the Baby Boom. After the mid-1970s, the birth rate stabilized at about 65 to 70 births per 1,000 women annually, until the beginning of the Great Recession.

Since 2007, both the U.S. birth rate (the number of live births per 1,000 women ages 15-44) and the number of births have dropped significantly, according to the report.

Overall, the birth rate declined 8 percent from 2007 to 2010. Among U.S.-born women, the birth rate dropped 6 percent. The decline among foreign-born women was 14 percent. Among Mexican women, the birth rate fell even more, to 23 percent.
Posted by: Fred || 11/30/2012 00:00 || Comments || Link || E-Mail|| [504 views] Top|| File under:
Iraq
Iraq Court Sentences Fugitive VP's Guards to Death
[An Nahar] Four of

runaway

Vice President Tareq al-Hashemi's bodyguards were sentenced to death on Thursday for killing a civil defense officer and his wife, judicial

front man

Abdelsattar Bayraqdar said.

The sentences were handed down by the Central Criminal Court for the killings in west Storied Baghdad


...located along the Tigris River, founded in the 8th century, home of the Abbasid Caliphate...


in 2011, Bayraqdar told AFP.

Death sentences were given to two Hashemi guards on November 8 and six on November 6. The Thursday sentences bring the total number of sentences handed to Hashemi's guards to 12, but it was not immediately clear if some guards had received multiple sentences.

Hashemi, a top Sunni official and a prominent critic of Shiite Prime Minister
Nouri al-Maliki


... Prime Minister of Iraq and the secretary-general of the Islamic Dawa Party....


, has himself been handed four death sentences on twelve systems in absentia. He dismisses the charges against he and his staff as politically motivated.

Hashemi, his secretary and his guards were originally accused of running a death squad in mid-December 2011 as the last U.S. troops left the country.

He fled to Iraq's autonomous Kurdistan region, which declined to hand him over to the federal government, and then embarked on a tour that took him to Qatar and Soddy Arabia


...a kingdom taking up the bulk of the Arabian peninsula. Its primary economic activity involves exporting oil and soaking Islamic rubes on the annual hajj pilgrimage. The country supports a large number of princes in whatcha might call princely splendor. When the oil runs out the rest of the world is going to kick sand in their national face...


, and finally to Turkey.

Posted by: Fred || 11/30/2012 00:00 || Comments || Link || E-Mail|| [1691 views] Top|| File under: Govt of Iraq
Arabia
'Dangerous' Qaida Leader Arrested in South Yemen
[An Nahar] Security forces on Thursday placed in long-term storage
Drop the heater, Studs, or you're hist'try!
a "dangerous" al-Qaeda chief in southern Yemen who took part in several attacks, state news agency Saba reported.

The agency, citing police, said Suleiman Hassan Mohammed Morshad Awadh, also known as Abu Ussama al-Abiye, was "one of the most dangerous members of al-Qaeda and involved in several terrorist operations."

Awadh, whose name figured on a wanted list, was arrested in Zinjibar, capital of Abyan
...a governorate of Yemen. The region was a base to the Aden-Abyan Islamic Army terrorist group until it dropped the name and joined al-Qaeda. Its capital is Zinjibar. In March 2011, al-Qaeda in the Arabian Peninsula declared the governate an Islamic Emirate after seizing control of the region. The New York Times fastidiously reported that those in control, while Islamic hard boyz, are not in fact al-Qaeda, but something else that looks, tastes, smells, and acts the same. Yemeni government forces launched an effort to re-establish control of the region when President-for-Life Saleh was tossed and the carnage continues...
province, it said, without giving details.

Posted by: Fred || 11/30/2012 00:00 || Comments || Link || E-Mail|| [652 views] Top|| File under: al-Qaeda in Arabia
Who's in the News
23
[untagged]
5
Arab Spring
4
Govt of Syria
3
Commies
3
al-Qaeda in Pakistan
3
Palestinian Authority
2
al-Shabaab
2
Hamas
2
TTP
1
Govt of Iraq
1
al-Qaeda
1
Taliban
1
Hizb-ut-Tahrir
1
Lashkar e-Jhangvi
1
Ansar Dine
1
al-Qaeda in Iraq
1
al-Qaeda in Arabia
Bookmark
E-Mail Me
The Classics
The O Club
Rantburg Store
Comments Spam
The Bloids
The Never-ending Story
Thugburg
RSS Links
Gulf War I
The Way We Were
Bio
Sink Trap
Alzheimer's Association
Day by Day
Counterterrorism
Hair Through the Ages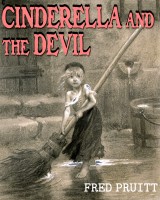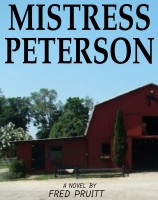 On Sale now!


A multi-volume chronology and reference guide set detailing three years of the Mexican Drug War between 2010 and 2012.

Rantburg.com and borderlandbeat.com correspondent and author Chris Covert presents his first non-fiction work detailing the drug and gang related violence in Mexico.

Chris gives us Mexican press dispatches of drug and gang war violence over three years, presented in a multi volume set intended to chronicle the death, violence and mayhem which has dominated Mexico for six years.
Click here for more information


Meet the Mods
In no particular order...


Steve White
Seafarious
Pappy
lotp
Scooter McGruder
john frum
tu3031
badanov
sherry
ryuge
GolfBravoUSMC
Bright Pebbles
trailing wife
Gloria
Fred
Besoeker
Glenmore
Frank G
3dc
Skidmark
Alaska Paul



Better than the average link...



Rantburg was assembled from recycled algorithms in the United States of America. No trees were destroyed in the production of this weblog. We did hurt some, though. Sorry.
18.206.187.81