-Lurid Crime Tales-
US GOV: Let's grab all Elon Musk's Money!
[Twitter]





The Key phrase here is Unrealized Capital Gains - Because he hasn't sold ownership so he's never cashed out. The amount appears to be all his wealth.






Pelosi

,

Kyrsten Sinema



Posted by: 3dc || 10/26/2021 05:41 || Comments || Link || E-Mail|| [399 views] Top|| File under: Tin Hat Dictators, Presidents for Life,
-Great Cultural Revolution
Biden admin gives post to National School Boards Association chief who signed 'domestic terrorism' letter
[FoxNews] The Department of Education appointed the president of the

National School Boards Association

(NSBA) to a federal board overseeing student progress, despite a controversial letter the organization sent urging the Biden administration to investigate opposition to school boards.

Earlier this month,

Viola Garcia

was appointed by Secretary of Education Miguel Cardona to the National Assessment Governing Board (NAGB), which has oversight over the National Assessment of Educational Progress (NAEP).

The NAEP, according to its website, was first administered in 1969 and "is the largest continuing and nationally representative assessment of what our nation's students know and can do in subjects such as mathematics, reading, science, and writing."

Garcia signed the Sept. 29 letter asking the Biden administration to review threats and violence against education administrators and schools to determine if they violate the Patriot Act and hate crime laws. The letter came amid clashes between angry parents and educators over COVID-19 policies and critical race theory being taught in classrooms.

The letter went on to address hostilities toward school boards as possible acts of "domestic terrorism," claiming there had been an increase in "acts of malice, violence and threats against public school officials."

The NSBA, which represents more than 90,000 school board members, was in talks with White House officials for several weeks before sending its letter, according to emails obtained by the Washington Free Beacon and later released by Parents Defending Education (PDE).
Posted by: Skidmark || 10/26/2021 01:49 || Comments || Link || E-Mail|| [152 views] Top|| File under: Tin Hat Dictators, Presidents for Life, & Kleptocrats
Government Corruption
A Pentagon definition for extremism is imminent
[Army Times] A progress report from the Defense Department's Countering Extremism Working Group is about three months late, but it's nearly done, Pentagon spokesman

John Kirby

told Military Times on Monday.

The report, originally due in July, is supposed to include a list of mid- and long-term efforts for the working group, as well as an update on their first three tasks, as laid out by Defense Secretary

Lloyd Austin

back in April.

"The report is nearing completion," Kirby said, though there is no date nailed down for briefing the secretary and then announcing the results publicly, adding, "And it will, as we've talked about, it will include a new definition set of what extremist activity comprises."


"Voting Republican, thinking for oneself, denying White Supremacy sins, transphobia, ...."


Previously, the DoD definition of extremist activity focused on planning, fundraising or other "active" participation in extremism groups, though membership was not banned.

The new definition is expected to more specifically identify extremist behaviors, outside of a group setting, as several recent examples of extremist service members have been unaffiliated with an organization.

Though the report is running behind, Kirby said that the working group has continued ahead with its tasks in the meantime.

"They have set up processes, interdepartmental processes, to continue to work on this, Kirby said. "And one of the things that they already said they were going to try to do was another study on extremism, so the work continues."

In addition to the definition and a prevalence study, the working group will update procedures to screen for extremist sympathies in recruits and to educate transitioning service members about the possibility of being recruited by an extremist group after separation.

In the meantime, DoD has funded outside research into best practices for dealing with extremism in the military

A

Rand Corp

. report published in September recommended a handful of things the Pentagon is already looking at, including research into the current state of extremist views in the services, as well as means to handle the issue when it comes up.

However, according to the report, "the military could better leverage existing violence prevention programs to prevent service members from becoming involved with extremist groups."

That same sentiment is reflected in another, privately-funded Rand report released Monday.

Further down the road, Rand's Monday report suggests, there will need to be a clear framework for dealing with troops who are found to fall under the new definition of extremism.

"Ultimately, DoD will need to craft policies that govern the consequences for service members who are shown to have joined an extremist organization," which could include discharge, the report continues, but could also involve interventions "designed to help individuals walk away from extremism."

Posted by: 3dc || 10/26/2021 05:54 || Comments || Link || E-Mail|| [400 views] Top|| File under: Tin Hat Dictators, Presidents for Life,
Fauci should be fired after NIH admits funding gain-of-function research, Rand Paul says
[FOXNEWS] Sen.

Rand Paul

, R-Ky., said in an interview that aired Sunday night that Dr.

Anthony Fauci



...American epidemiologist with rotating opinions, warnings about the unlikely, and reassurances that if you wear a mask you won't get COVID, as long as you're wearing multiple masks, assuming wearing a mask is necessary in the first place...
, the top disease specialist in the U.S., should be fired after last week's revelation that the

National Institutes of Health

funded gain-of-function research on the coronavirus (aka COVID19 or Chinese Plague)
...the twenty first century equivalent of bubonic plague, only instead of killing off a third of the population of Europe it kills 3.4 percent of those who notice they have it. It seems to be fond of the elderly, especially Iranian politicians and holy men...
Paul was interviewed by Axios and mentioned a letter from the NIH to Ranking Member Rep.

James Comer

, R-Ky., that admitted to "limited experiment" conducted in order to test if "spike proteins from naturally occurring bat coronaviruses circulating in China were capable of binding to the human ACE2 receptor in a mouse model," which critics say contradict Fauci's long-held claim.

"He [Fauci] should be fired, Paul said. He continued, "just for lack of judgment if nothing else."
Posted by: Fred || 10/26/2021 00:00 || Comments || Link || E-Mail|| [243 views] Top|| File under:
School boards group that equated parental activism with 'domestic terrorism' owes IRS $20 million
*Snicker* There are real risks to getting the concentrated attention of PTA parents, who nowadays bring skills far more interesting than mere cookie baking to the table.

[JUSTTHENEWS] A national education group that implied some parental activism is tantamount to "domestic terrorism" owes nearly $20 million to the IRS


...the Internal Revenue Service; that office of the United States government that collects taxes and persecutes the regime's political enemies...


, according to tax forms reviewed by Just the News.

Most of that comes from "accrued pension liability," as disclosed by the

National School Boards Association

's 2017 and 2018 Form 990 filings. Unlike those two, the 2019 form — the most recently filed — does not include an itemized list under the federal income taxes subheading for "other liabilities."

Its liabilities have exceeded its assets by around two to one in recent years, and up to seven to one in the first half of the 2010s, according to rundowns by ProPublica.

Just the News couldn't find any IRS action seeking recovery of that money. The only federal legal action against NSBA in its own jurisdiction was an employee lawsuit alleging racial discrimination, which a judge dismissed about a year ago.

NSBA director of communications Jason Amos noted it's a tax-exempt nonprofit but didn't respond when told the liabilities are listed on its own federal tax forms.


Posted by: Fred || 10/26/2021 00:00 || Comments || Link || E-Mail|| [213 views] Top|| File under: Mob Rule
Meet Ray Epps: The Fed-Protected Provocateur Who Appears To Have Led The Very First 1/6 Attack On The U.S. Capitol
[RevolverNews] If Revolver News's previous reporting points to a proactive role of the federal government in relation to the conspiracy cases against Oath Keepers and Proud Boys, the Ray Epps story that follows suggests a similar, yet more egregious, explicit, direct and immediate degree of federal involvement in the breach of the Capitol itself.

Here is a transcript of Thomas Massie's exchange with the Attorney General, just in case you skipped past the video above.

Rep. Massie: As far as we can determine, the individual who was saying he'll probably go to jail, he'll probably be arrested, but they need to go into the Capitol the next day, is then directing people into the Capitol the next day, is then the next day directing people to the Capitol. And as far as we can find. You said this is one of the most sweeping in history. Have you seen that video, or those frames from that video?

AG Garland: So as I said at the outset, one of the norms of the Justice Department is to not comment on pending investigations, and particularly not to comment on particular scenes or particular individuals.

Rep. Massie: I was hoping today to give you an opportunity to put to rest the concerns that people have that there were federal agents or assets of the federal government present on January 5 and

January 6

. Can you tell us, without talking about particular incidents or particular videos, how many agents or assets of the federal government were present on January 6, whether they agitated to go into the Capitol, and if any of them did?

AG Garland: So I'm not going to violate this norm of, uh, of, of, of, the rule of law.

[Looks down and away]

I'm not going to comment on an investigation that's ongoing.


Merrick Garland the Weasel
Ray Epps; bear hunter,

agent provocateur

.
Posted by: Abu Uluque || 10/26/2021 00:00 || Comments || Link || E-Mail|| [332 views] Top|| File under:
Georgia elections chief levels withering attack on voter activist Abrams
[JUSTTHENEWS] By John Solomon
Georgia's top election official on Thursday leveled a blistering attack on his longtime nemesis, arguing liberal voter activist

Stacey Abrams

has no business interjecting bogus "stolen election" claims into Virginia's closely contested gubernatorial race to try to help Democrats win.

"With Virginia gubernatorial candidate

Terry McAuliffe

giving Stacey Abrams a platform to spread stolen election

conspiracy theories

, I felt it important to speak up," Secretary of State

Brad Raffensperger

wrote in an Op-Ed in Real Clear Politics designed to remind voters Abrams leveled unproven claims her bid for Georgia governor was stolen in 2018 long before Donald Trump made similar claims in 2020.

Abrams lost her 2018 race to Republican Gov.

Brian Kemp

by 55,000 votes but has never conceded and has taken her stories to Virginia in recent days to whip up Democrat votes.

Raffensperger, who famously resisted Trump's efforts to overturn last November's election, said Abrams was first to erode Georgians' confidence in their election systems and then used her claims as a fundraising tool.

"Virginia deserves better," he wrote. "By inviting Stacey Abrams, who has yet to concede her 2018 gubernatorial election race, to campaign for him, McAuliffe is demonstrating that he cannot be trusted to defend Virginia's elections, a concerning development that should worry every voter in that state.

"Since November 2018, Abrams has alleged repeatedly that her election was 'stolen.' She filed a lawsuit against Georgia's elections officials that continues to this day, though a federal judge appointed by President Obama has thrown out the most headline-generating allegations," he continued. "She has raised millions of dollars off of her stolen election claims and has since built a national profile based on lies about the integrity of Georgia's elections. She has referred to Republicans as domestic enemies."

Raffensperger also poked McAuliffe, noting his earlier embrace of stolen election claims as far back as 2000.

"McAuliffe is no stranger to stolen election claims either. He famously insists the 2000 and 2004 presidential elections were stolen. In 2019, McAuliffe spread conspiracy theories about voting machines being hacked by the Russians during the 2020 election," he wrote.

Raffensperger has battled with Abrams for years in the courts of public opinion and law but his OpEd Thursday escalated the feud.
Posted by: Fred || 10/26/2021 00:00 || Comments || Link || E-Mail|| [268 views] Top|| File under:
White House Claims They Are 'Unfamiliar' with 'F*ck Joe Biden' and 'Let's Go Brandon' Chants
[BREITBART] A

front man

for the White House claims that the administration is "unfamiliar" with the popular "F*ck Joe The Big Guy Biden

...46th president of the U.S. I'm not working for you. Don't be such a horse's ass. Don't say he didn't warn us...
" or "Let's Go Brandon" chants that have filled the halls of so many events in the past few months.

The two chants have been spreading like wildfire since the start of the college football season and an early October NASCAR race respectively.

Mike the Tiger of LSU Tigers is carried by fans during the second half against the Florida Gators at Tiger Stadium on October 16, 2021 in Baton...

But the White House is feigning ignorance of the persistent attack on their boss.

According to the Washington Post: "Administration officials sought to downplay the phenomenon, and at least one claimed to be unfamiliar with the 'Let's go Brandon' chant or its cruder cousin, though they are now chanted everywhere from football stadiums to concert arenas to local bars."

Andrew Bates told the paper that he had "never heard of that chant" until the Post's

news hound

"explained it" to him.

President Joe Biden delivers remarks during the 10th-anniversary celebration of the Martin Luther King, Jr. Memorial near the Tidal Basin on the...

Still, even as the White House is acting like no one there ever heard of the phenomenon, Joe Biden himself has mentioned it all at least once. The Post reminded readers that Biden made an oblique reference to signs reading "F*ck Joe Biden" that lined the road as he traveled in a presidential motorcade in Pennsylvania last week.

During a speech in Scranton, Biden again claimed that he is one of the most popular presidents in modern history, "Notwithstanding some of the signs I saw coming in."

Naturally, the Post blamed it all on Donald Trump
...The man who was so stupid he beat fourteen professional politicians, a former tech CEO, and a brain surgeon for the Republican nomination in 2016, then beat The Smartest Woman in the World in the general election...
for his "norm-breaking and vulgarity of the Trump era." However,


some people are alive only because it's illegal to kill them...


the paper was alarmed that the chants are "far more vulgar and widespread."

The paper also tried to wave off the chants as examples of a mere "target of vilification" being used to unite Republican opponents of Biden. However,


some people are alive only because it's illegal to kill them...


the paper neglected to point out that the chants are not only occurring in deep red, Republican districts, but is being seen universally across the nation, even in places as blue as Scranton, Pennsylvania, and Boston, Massachusetts.

Indeed, the chant was heard just today during a a march of New York City municipal workers who are tired of the coronavirus (aka COVID19 or Chinese Plague)
...the twenty first century equivalent of bubonic plague, only instead of killing off a third of the population of Europe it kills 3.4 percent of those who notice they have it. It seems to be fond of the elderly, especially Iranian politicians and holy men...
mandates.


Posted by: Fred || 10/26/2021 00:00 || Comments || Link || E-Mail|| [289 views] Top|| File under:
Almost 10 Dead: AOC confronted after critical statement about January 6
[BIZPACREVIEW] Democratic Rep. Alexandria Sandy Ocasio-Cortez

Dem Congressgirl from da Bronx in Noo Yawk and leader of the Mean Girl Caucus in Congress. One of the Great Minds of the 21st Century, she is known as much for her innaleck as for her dance moves. She is all in favor of socialism, even though she's fuzzy on the details. She was the inventor of the Green New Deal, though she doesn't talk about it much anymore...
might wish there was an edit button on Twitter, as she was mocked hilariously after she posted a single message on the Rolling Stone hit piece about January 6.In case you missed it, Rolling Stone published an article claiming that White House staffers and GOP members of Congress promised pardons to Jan. 6 organizers. AOC couldn't wait to get her hands on Twitter to chirp about it, but it didn't go all that well once people saw her message and noted one key detail.

The Democrat

politician

quote-tweeted someone and added the following statement: "Any member of Congress who helped plot a terrorist attack on our nation's capitol must be expelled. This was a terror attack. 138 injured, almost 10 dead. Those responsible remain a danger to our democracy, our country, and human life in the vicinity of our Capitol and beyond."


Nine is almost ten. So's eight, but not so close. I dunno about seven though.





Posted by: Fred || 10/26/2021 00:00 || Comments || Link || E-Mail|| [206 views] Top|| File under:
Who's in the News
17
[untagged]
8
Mob Rule
7
Govt of Sudan
5
Islamic State
3
Hezbollah
3
Sublime Porte
3
Govt of Pakistan
3
Tin Hat Dictators, Presidents for Life,
2
Antifa/BLM
2
Migrants/Illegal Immigrants
2
Commies
2
Hamas
1
Devout Moslems
1
Tin Hat Dictators, Presidents for Life, & Kleptocrats
1
Narcos
1
Taliban/IEA
1
[untagged]
1
Govt of Iran
1
Moslem Colonists
1
Govt of Saudi Arabia
1
Pirates
1
Govt of Pakistain Proxies
1
Houthis
1
al-Shabaab (AQ)
1
al-Qaeda in North Africa
1
Lashkar e-Taiba
1
Human Trafficking
1
Govt of Iran Proxies
Bookmark
E-Mail Me
The Classics
The O Club
Rantburg Store
The Bloids
The Never-ending Story
Thugburg
Gulf War I
The Way We Were
Bio
Merry-Go-Blog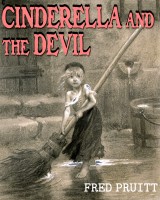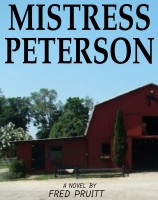 On Sale now!


A multi-volume chronology and reference guide set detailing three years of the Mexican Drug War between 2010 and 2012.

Rantburg.com and borderlandbeat.com correspondent and author Chris Covert presents his first non-fiction work detailing the drug and gang related violence in Mexico.

Chris gives us Mexican press dispatches of drug and gang war violence over three years, presented in a multi volume set intended to chronicle the death, violence and mayhem which has dominated Mexico for six years.
Click here for more information


Meet the Mods
In no particular order...


Steve White
Seafarious
Pappy
lotp
Scooter McGruder
john frum
tu3031
badanov
sherry
ryuge
GolfBravoUSMC
Bright Pebbles
trailing wife
Gloria
Fred
Besoeker
Glenmore
Frank G
3dc
Skidmark
Alaska Paul



Better than the average link...



Rantburg was assembled from recycled algorithms in the United States of America. No trees were destroyed in the production of this weblog. We did hurt some, though. Sorry.
3.236.107.249

Help keep the Burg running! Paypal: