Allow Me to Grumble!


It came to me today, as I was wondering where to file an article. It had to do with "Climate Protesters" blocking a road into Manhattan.

Then there was the Oxfam story. They removed a kiddie game celebrating "inspirational women" after trans and non-binary staffers complained.


There's another caravan of migrants headed our way, border patrol or no.


You Tube deleted an anti-Biden rap song ("Let's Go, Brandon") after taking issue with some of the lyrics


The military's taken over in Sudan, again, because obviously they can do it so much better than a civilian government. Just look at Burma. Or Myanmar, or Thingoon, or whatever it's called this week.


Museums in Britain are complaining because every time somebody is "triggered" by the sight of somebody who lived two or three hundred years ago his/her/its statue gets tossed into the Thames.


Hey! That's kinda like what's happening here in the U.S., with Jeff Davis, R.E. Lee, John C. Calhoun and others who were on the other side in the late (160 years ago) unpleasantness.
Now, my definition of inspirational women does lean toward the strawberry blondish and svelte, but I can certainly see the value of a Margaret Thatcher, or an Anna Comnena, Galla Placidia, either Queen Elizabeth, or even the Queen of Sheba.

RT has an opinion piece entitled The narcissism of trans activists 'protesting' at David Chappelle sums up how taking choreographed offense has become a plague

I like that term "choreographed offense." It sums it up pretty well. I can remember (yes, I'm that old) my mother and father (I had one of each) arguing over the "civil disobedience" approach. Civil disobedience involves violating laws. Mom was on the side of the people getting water-cannoned and/or tossed into the jug. Dad, the wiser of the two as I've come to realize, could see what the idea looked like when drawn out to absurdity. It looks early afternoon at the nut house.

If I've got a hair up my butt because gas prices under the Biden Crime Family have gone through the roof, does that give me any right to block Coastal Highway to the north and south of Rehoboth Beach?

If someone takes issue with my protest, is getting out of their (blocked) car when they're not gonna make it to work today and hitting me with a tire iron also covered?

Blocking Coastal Highway would be a demonstration that I'm an anus. Hitting me with a tire iron would be a demonstration that the other guy's an anus too.

When hundreds or even thousands of anuses take to the streets it's called mob rule, just like the Moslems erupting from their mosques like clockwork on Fridays, looking for infidels to kill. It applies in Portland, where the authorities, such as they are, are so intimidated by the people in favor of burning the place down that they told the police to let them do as they pleased. Seattle's not far behind them; they had a nice Summer of Love last year. Minneapolis is run by what acts like a student council. San Francisco is properly called Pooptown, and New York is run by a corrupt communist. What idiot doesn't believe that the people calling to defund the police® aren't crooks? Cui fergawdsake bono?

So anyway, to make a long story short, I've added another category and called it Mob Rule. I'm still of two minds whether to dump the antifa/BLM category into it, but when it's people being bullied and shamed and such, I think they fit perfectly well. If it's not otherwise organized, anything with the story containing the word or an allusion to "activists" gets included. Your comments are welcome.
Posted by: Fred || 10/26/2021 00:00 || Comments || Link || E-Mail|| [336072 views] Top|| File under:
Afghanistan
16 People Killed in Herat Clashes: Sources
When it was seventeen. Congratulations to the one that got better.


[ToloNews] At least 16 people including seven children and three women were killed in

festivities

that erupted between the forces of the Islamic Emirate and a group of

gunnies

in the western province of

Herat




...a venerable old Persian-speaking city in western Afghanistan, populated mostly by Tadjiks, which is why it's not as blood-soaked as areas controlled by Pashtuns...


, sources claimed on Monday.

The sources said that the house belonged

ISIS

. Three members of the Islamic Emirate were also killed, the sources added.

However,


there's more than one way to stuff a chicken...


Mawllavi Naeemulhaq Haqqani, provincial director of information and culture, said that a number of kidnappers were killed in the

festivities

.

"In these

festivities

, four abductors were killed," he said.

"We seized weapons and explosives and grenades," said Meer Agha, deputy of the district police for PD 15 of

Herat city

.

"(The

festivities

) begun at 10:30 am and lasted until 4:00. They had AK-47s and machine guns," said a member of the Islamic Emirate.

The

festivities

also inflicted damage on nearby houses.

"Almost eight houses were damaged," said Mohammad Osman, a tribal elder.
Posted by: trailing wife || 10/26/2021 00:00 || Comments || Link || E-Mail|| [336078 views] Top|| File under: Islamic State
Africa Horn
Fighting continues for the 3rd day on the row in central Somalia; 30 dead
[Garowe] At least 30 people have been killed so far in

Galmadug

following three-day

festivities

between Somali National Army [SNA] and Ahlu Sunna Wal Jama'a [

ASWJ

], a Sufi militia that has been helping the government fight against al-Shabaab

...... an Islamic infestation centering on Somalia attempting to metastasize into Kenya, Tanzania, Uganda, and similar places, all ofwhich have enough problems without them...
for years in the past.

The war started on Saturday after SNA and Galmudug


...a semiautonomous region in central Somalia, bordering Puntland on the north. Galmudug is not trying to obtain international recognition as a separate nation, but rather considers itself autonomous within the larger Somali federalism, for what that's worth...


troops stormed Guriel town which has been under the control of ASWJ for the last three weeks. Government forces engaged in a fierce

shootout

with the militia, leading to the death of close to 30 people, including army commanders.

The few residents who remained in the city said both sides used heavy artillery, mortars, machine guns, and vehicle-mounted anti-aircraft guns during a fierce battle in the streets. Speaking on the condition of anonymity, military officials from the opposing sides told VOA that both sides suffered fatalities.

Col Abdirisaq Mohamud Yusuf a senior SNA officer, told VOA that the regional commander of Somali's Danab Brigade, Abdiladif Feyfle, was among the dead. Danab or "lightning" brigadiers are U.S.-trained Somali commandos.

"I can confirm that three of our soldiers were killed and more than 10 injured during the fighting," Ahmed Shire Falagle, Galmudug's regional state information minister, told VOA's Somali Service. "I also know that a significant number of Ahlu Sunna Wal Jama'a militia were killed, although I cannot give an exact number."

Falagle also said government troops ultimately took control of the town and that opposing combatants retreated.

"We have driven the militia out of the town and now they are firing back from the outskirts," he said.

But witnesses who asked not to be named for fear of reprisal said that government forces managed to hold control of only the

cop shoppe

, the district headquarters, and several ASWJ administrative buildings.

"None of the two sides is in full control [of the town] yet," one witness told VOA. "We can hear heavy gunfire and shelling. The government soldiers are positioned at strategic bases at the heart of the town."

A moderate Sufi sect, ASWJ previously assisted Somali government troops battling al-Shabaab Islamist

bully boy

s, temporarily striking a regional power-sharing deal with the Somali government. Saturday's fighting followed a simmering dispute over ASWJ's representation in local, state, and national government.

Mogadishu has been denying the group's request to have a share in Galmudug, saying its members should peacefully seek power through their respective clans. It also wanted the group's militia to be integrated into national forces.

In February 2020, the group also clashed with SNA leading to massive losses that also so many of its fighters surrender. The group has often insisted that its major agenda is to crush al-Shabaab

murderous Moslem

s, who still control large swathes of rural central and southern Somalia.
Posted by: trailing wife || 10/26/2021 00:00 || Comments || Link || E-Mail|| [336077 views] Top|| File under: Devout Moslems
US pauses aid to Sudan, threatens military coup leaders with 'all measures'
[RT] The US State Department has frozen $700 million in aid to Sudan, after the country's military staged a coup and arrested the civilian government. A

front man

said the US is willing to use "all measures" to resolve the crisis.

"The United States is pausing assistance from the $700 million in emergency assistance appropriations of economic support funds for Sudan," State Department

front man

Ned Price told

news hound

s on Monday, adding that none of the aid money had been transferred so far.

The funding was intended to help Sudan transition to democratic rule after long-time leader Omar Bashir was removed from power in 2019 in the wake of months of civil unrest and protests.

However,


some men learn by reading. A few learn by observation. The rest have to pee on the electric fence for themselves...


that transition was thrown into disarray on Monday when the country's military arrested Prime Minister Abdalla Hamdok and other ministers in pre-dawn raids, and military officer Abdel Fattah al-Burhan — who had been charged with overseeing a four-year shift to civilian rule — dissolved the government and announced that the military alone would take charge of the remainder of the transition.

Price told

news hound

s that US officials had not been forewarned about the coup, and that he could not provide any information on Hamdok's whereabouts or condition. He called on the Sudanese military to immediately release the detained officials, and warned that the US is "willing to resort to any and all appropriate measures to hold accountable those who may be attempting to derail the will and the aspirations of the Sudanese people."

While Price did not elaborate on whatever these "measures" would be, he did repeatedly cite the "peaceful protests" taking place in Sudan as something putting pressure on the military. Shortly after Price's briefing, a gathering of Sudanese civil and political groups calling themselves the 'Forces of Freedom and Change' called for mass civil disobedience and promised to fill the streets with protesters and overthrow the military junta.


Posted by: Fred || 10/26/2021 00:00 || Comments || Link || E-Mail|| [336073 views] Top|| File under: Govt of Sudan
Sudan's military dissolves transitional government, arrests prime minister, in coup
[JUSTTHENEWS] The military of Sudan on Monday dissolved its power-sharing government and declared a state of emergency, hurling the African nation into political crisis.The prime minisAbdel Fattah al-Burhanter,

Abdalla Hamdok

, and his wife were arrested and the head of Sudan's armed forces, General

Abdel Fattah al-Burhan

, said that an "independent and fair representative government" will now assume power until elections in 2023.

For weeks, tensions have been escalating between the country's military and civilian leaders. Now, various government ministers have been arrested by "joint military forces."

Military powers have also taken control of the country's state broadcaster.

The Information MinistAbdel Fattah al-Burhanry of the country wrote in a Facebook post, "Sudanese Prime Minister Abdalla Hamdok, in a message from his house arrest, asks the Sudanese to adhere to peaceful (means of protest) and occupy the streets to defend their revolution."

Bullets were reportedly fired at protestors demonstrating against the coup outside Sudan's General Command in the city, according to the Ministry of Information. The ministry reported casualties, but it is not clear how many.

Internet and phone service is also reportedly down for a significant faction of Sudanese citizens.


Posted by: Fred || 10/26/2021 00:00 || Comments || Link || E-Mail|| [336083 views] Top|| File under: Govt of Sudan
Africa Subsaharan
Two dead in bus explosion near Kampala, Uganda
[IsraelTimes] At least two people have died and several others are

maimed

in

a kaboom

on a bus near

Kampala

, police say, following a deadly attack claimed by Islamic State

...formerly ISIS or ISIL, depending on your preference. Before that they were al-Qaeda in Iraq, as shaped by Abu Musab Zarqawi. They're really very devout, committing every atrocity they can find in the Koran and inventing a few more. They fling Allah around with every other sentence, but to hear western pols talk they're not really Moslems....
in the Ugandan capital.

"The death of two people has been confirmed," Ugandan police

front man

Fred Enanga says in a statement, adding that several

maimed

people are being evacuated.
Posted by: trailing wife || 10/26/2021 01:55 || Comments || Link || E-Mail|| [336077 views] Top|| File under: Islamic State
Russian Navy stops commercial vessel hijacking
Direct Translation via Google Translate. Edited.

New from a post by Military Informant page in VKontakte
According to the Zvezda TV channel, on Monday, October 25, the crew of the Vice-Admiral Kulakov BPK prevented the pirates from seizing a civilian ship in the Gulf of Guinea of ​​the Atlantic Ocean.

At about 13:00, a Russian ship received a distress signal from a container ship "Lucia" sailing under the flag of Panama from the Republic of Togo to the Republic of Cameroon. An attempted hijacking of the vessel by unknown armed men in a fast boat was reported. The crew of the container ship took refuge in the engine room.

A Ka-27PS helicopter with a Marine Corps unit was immediately lifted from the Russian ship and immediately headed to the area of ​​the incident. When a military helicopter approached, the pirates left the ship, got into a fast boat and headed towards the coast at full speed.

The helicopter overflew the ship. Later, an anti-terror group was landed on board the container ship from the VPK "Vice-Admiral Kulakov", which freed the crew and proceeded to inspect the ship.


Posted by: badanov || 10/26/2021 00:00 || Comments || Link || E-Mail|| [336069 views] Top|| File under: Pirates
Arabia
Saudi-led coalition says 105 Yemen rebels killed in Marib battle
[IsraelTimes] The Saudi-led coalition backing the government in Yemen


...an area of the Arabian Peninsula sometimes mistaken for a country. It is populated by more antagonistic tribes and factions than you can keep track of...


says it has killed 105 Iran's Houthi sock puppets

...a Zaidi Shia insurgent group operating in Yemen. They have also been referred to as the Believing Youth. Hussein Badreddin al-Houthi is said to be the spiritual leader of the group and most of the military leaders are his relatives. The legitimate Yemeni government has accused the them of having ties to the Iranian government. Honest they did. The group has managed to gain control over all of Saada Governorate and parts of Amran, Al Jawf and Hajjah Governorates. Its slogan is God is Great, Death to America™, Death to Israel, a curse on the Jews They like shooting off... ummm... missiles that they would have us believe they make at home in their basements. On the plus side, they did murder Ali Abdullah Saleh, which was the only way the country was ever going to be rid of him...
rebels in Arclight airstrike
...KABOOM!...
s near the strategic city of Marib.

Thirteen military vehicles were destroyed and 105

holy warriors

were killed in strikes in the past 24 hours in al-Jawba, some 50 kilometers (30 miles) south of Marib, and al-Kassara, 30 kilometers northwest, the coalition says, according to the official Saudi Press Agency.

The Iran-backed Houthis rarely comment on losses, and AFP cannot independently verify the toll.
Posted by: trailing wife || 10/26/2021 01:56 || Comments || Link || E-Mail|| [336083 views] Top|| File under: Houthis
Britain
Eco-activists Insulate Britain at it again, as they blockade major London streets after 10-day pause in protests
Betcha a little investigation would reveal this is merely another branch of the same

Black Bloc

anarcho-syndicalist organization that most recently spawned Antifa and Black Lives Matter, latching onto another cause to which they apply the same methods and ultimate goals.

[RT] Insulate

Britannia

has resumed its protest after a 10-day hiatus, with its environmental activists blockading major roads in London to demand that Prime Minister Boris Johnson

...pro-Brexit British prime minister, succeeding no-Brexit Theresa May. BoJo is noted as much for his sparkling personality and his hair as for his Conservative policies....
and his government insulate the country's homes.

A total of 61 members of Insulate

Britannia

made their return on Monday by obstructing busy streets in the capital at Limehouse causeway, close to Canary Wharf, Liverpool Street and Southwark.

Footage uploaded on Twitter showed police attending to activists near Southwark Bridge, some of whom had glued their hands to the road. One law enforcement officer warned a demonstrator that he would "use force" to move her if she did not remove herself from the path.

Another video showed members of the movement sitting across a busy junction, bringing a halt to traffic, including several buses, as horns sounded and sirens flashed.

Other clips showed a driver attempting to get through the activists as one protester stood with his hands on the front of the car while members sat behind him with the group's logo. Protesters were then dragged out of the way by civilians, only for them to shuffle back into their original places.

In a statement released on the same day confirming their return, one activist lashed out with accusations that the government "is actively following a path that will lead to the death of millions," saying this is "genocide."

He went on: "If you know this and are not joining nonviolent mostly peaceful civil resistance then you are complicit. We can't be bystanders. Short-term disruption or genocide — that's your choice."

Posted by: Fred || 10/26/2021 00:00 || Comments || Link || E-Mail|| [336072 views] Top|| File under: Mob Rule
Europe
Poland: 2 soldiers injured in clash with migrants at Belarus border
[DW] The injuries were mild, officials said, in the second such scuffle in three days.

Poland

has drastically increased its military presence at the border with Belarus as people seek to enter the EU by the thousands.

Two Polish soldiers have suffered minor injuries, officials said Monday, after about 60 people tried to push their way across the country's border with Belarus. The scuffle occurred the night before, near the village of Usnarz Gorny.

A video was published on Poland's border guards website that showed men trying to break a razor wire fence with branches. Officers said they were then attacked with branches and stones. A similar scuffle occurred on Saturday.

Poland already has about 6,000 troops on the border, and will increase that number to 10,000, the Defense Ministry announced later on Monday.

WHY IS THERE A NEW BORDER INFLUX VIA BELARUS?
Lithuania, Latvia and Poland, the EU countries that neighbor Belarus, are facing increasing pressure. The Belarusian government has maintained its policy of picking up migrants colonists and refugees and dropping them off at the borders in an effort to encourage them out of the country.

European leaders believe this policy has been implemented in retaliation for sanctions against Belarus' strongman President Alexander Lukaschenko.

Polish state news agency PAP reported that the Defense Ministry has been in contact with Europe's border patrol agency, Frontex, to see if it can arrange flights for the refugees back to their home countries. They mostly hail from Iraq, Iran

...a theocratic Shiite state divided among the Medes, the Persians, and the (Arab) Elamites. Formerly a fairly civilized nation ruled by a Shah, it became a victim of Islamic revolution in 1979. The nation is today noted for spontaneously taking over other countries' embassies, maintaining whorehouses run by clergymen, involvement in international drug trafficking, and financing sock puppet militias to extend the regime's influence. The word Iran is a cognate form of Aryan. The abbreviation IRGC is the same idea as Stürmabteilung (or SA). The term Supreme Guide is a the modern version form of either Duce or Führer or maybe both. They hate Jews Zionists Jews. Their economy is based on the production of oil and vitriol...
and Syria.

As the cold sets and and a few refugees have died under mysterious circumstances, activists have been seeking more transparency from Polish officials about what is going on at the border.

On Saturday, a group of women — including two of Poland's former first ladies, Jolanta Kwasniewska and Anna Komorowska — protested near the border against pushing the people, including many children, into the forest back toward Belarus.

Despite the strong military presence on the border, thousands have entered Poland in the past two months. Poland's security officials have said that migrants colonists and refugees can pay up to $12,000 (about €10,000) in their home countries to people promising to get them to the EU, preferably to Germany.

Germany has seen some 4,200 new arrivals in October alone, according to federal police.
Posted by: trailing wife || 10/26/2021 02:33 || Comments || Link || E-Mail|| [336068 views] Top|| File under: Migrants/Illegal Immigrants
German IS Bride Sentenced to 10 Years over Yazidi Girl Murder
[AnNahar] A Munich court on Monday sentenced a German woman who joined the Islamic State
...formerly ISIS or ISIL, depending on your preference. Before that they were al-Qaeda in Iraq, as shaped by Abu Musab Zarqawi. They're really very devout, committing every atrocity they can find in the Koran and inventing a few more. They fling Allah around with every other sentence, but to hear western pols talk they're not really Moslems....
group to 10 years in prison over the war crime of letting a five-year-old Yazidi "slave" girl die of thirst in the sun.

Presiding judge Reinhold Baier of the superior regional court in the southern German city handed down the verdict to

Jennifer Wenisch

,


...previously in the Rantburg archives as Jennifer W....

30, in one of the first convictions anywhere in the world related to the Islamic State group's persecution of the Yazidi community.

Wenisch was found guilty of "two crimes against humanity in the form of enslavement", as well as aiding and abetting the girl's killing by failing to offer help and membership of a terrorist organization.

Wenisch and her IS husband "purchased" a Yazidi woman and child as household "slaves", whom they held captive while living in then IS-occupied djinn-infested Mosul
... the home of a particularly ferocious and hairy djinn...
, Iraq, in 2015, the court found.

"After the girl fell ill and

wet her mattress

, the husband of the accused chained her up outside as punishment and let the child die an agonizing death of thirst in the scorching heat," prosecutors said during the trial.

"The accused allowed her husband to do so and did nothing to save the girl."

Wenisch's husband,

Taha al-Jumailly

, is also facing trial in separate proceedings in Frankfurt, where the verdict is due in late November.

Identified only by her first name Nora, the Yazidi girl's mother has repeatedly testified in both Munich and Frankfurt about the torment allegedly visited on her child.

- MORALITY POLICE -
The defense had claimed the mother's testimony is untrustworthy and said there was no proof that the girl, who was taken to hospital after the incident, actually died.

Wenisch's lawyers had called for her to receive just a two-year suspended sentence for supporting a terrorist organization.

When asked during the trial about her failure to save the girl, Wenisch said she was "afraid" that her husband would "push her or lock her up".

At the close of the trial, according to the daily Sueddeutsche Zeitung, she claimed she was being "made an example of for everything that has happened under IS".

According to other media reports, Wenisch converted to Islam in 2013 and travelled the following year via The Sick Man of Europe Turkey

...the decaying remnant of the Ottoman Empire...
and Syria to Iraq where she joined IS.

Recruited in mid-2015 to the group's self-styled hisbah morality police, she patrolled city parks in IS-occupied Fallujah and Mosul.

Armed with an AK-47 assault rifle, a pistol and an explosives vest, her task was to ensure strict IS rules on dress code, public behavior and bans on alcohol and tobacco.

In January 2016, she visited the German embassy in Ankara to apply for new identity papers. When she left the mission, she was arrested and extradited days later to Germany.

Wenisch's trial, which began in April 2019, is one of the first examples of court proceedings over the Islamic State group's brutal treatment of Yazidis.

- UNIVERSAL JURISDICTION -
A Kurdish-speaking group hailing from northern Iraq, the Yazidis were specifically targeted and oppressed by the jihadists beginning in 2015.

Prominent London-based human rights


...which are usually open to widely divergent definitions...


lawyer Amal Clooney, who has been involved in a campaign for IS crimes against the Yazidi to be recognized as a "genocide", was part of the team representing the Yazidi girl's mother.

Germany has charged several German and foreign nationals with war crimes and crimes against humanity carried out abroad, using the legal principle of universal jurisdiction which allows crimes to be prosecuted even if they were committed in a foreign country.

A handful of female suspects are among those who have appeared in the dock.

In November 2020, a German woman named as

Nurten J

. was charged with crimes against humanity allegedly committed while she was living in Syria as a member of Islamic State.

In October 2020, another German court sentenced the

German-Tunisian wife

of a rapper-turned-jihadist to three-and-a-half years in prison for having taken part in the enslavement of a Yazidi girl in Syria.
Wenisch's trial is one of several against ISIS women accused of holding Yezidi slaves in Iraq and Syria. Last year, a German court sentenced

Omaima Abdi

to three-and-a-half years in prison. She was found guilty of being a member of ISIS and enslaving a child.


Mother of three and former ISIS propagandist Ms Abdi, 37, is the widow of

Dennis Cuspert

.

[PUBLISH.TWITTER]


Posted by: trailing wife || 10/26/2021 00:00 || Comments || Link || E-Mail|| [336073 views] Top|| File under: Islamic State
French drug boss Sofiane Hambli arrested in Moroccan hospital
[ENGLISH.ALARABIYA.NET] A notorious French drug baron who skipped bail in March this year has been re-arrested in a Morocco hospital where he is being treated for a serious facial wound, security sources told AFP on Monday.

Sofiane Hambli, a 46-year-old Franco-Algerian, used false papers to check himself into a hospital after suffering a 20-centimeter (eight-inch) gash following an assault with a machete or sword in Tangier, the sources said.

"Once he's recovered, we'll go to get him," one of the sources told AFP, confirming information first reported by the L'Obs magazine.

Originally from the eastern French town of Mulhouse, Hambli is considered one of the biggest importers of cannabis to

La Belle France

and has a long criminal record, as well as a history of escaping from detention.

The man known as the Chimera was named in an international search warrant this year after skipping bail last March in

La Belle France

, having been accused of organizing the import of four tonnes of cannabis.

The

Gay Paree

ien newspaper reported at the time that he made 2.4 million euros ($2.8 million) from the transaction, but never delivered the drugs to his buyer "who is thought to have wanted

Dire Revenge

."

Hambli denied the accusations.

He is also known to have been an informant for

La Belle France

's anti-narcotics police and was involved in the import of seven tonnes of cannabis in a 2015 operation that was being monitoring by authorities.

One of his associates, Moufide Bouchibi, a 41-year-old Franco-Algerian sometimes called the "king of hash," was sentenced in

La Belle France

to 16 years in prison last month for drugs offenses.
Posted by: Fred || 10/26/2021 00:00 || Comments || Link || E-Mail|| [336087 views] Top|| File under: Narcos
India-Pakistan
Quran circle: Bengaluru based operative assured support of Indian Muslims to ISIS
[OneIndia] The National Investigation Agency has arrested one Islamic State

...formerly ISIS or ISIL, depending on your preference. Before that they were al-Qaeda in Iraq, as shaped by Abu Musab Zarqawi. They're really very devout, committing every atrocity they can find in the Koran and inventing a few more. They fling Allah around with every other sentence, but to hear western pols talk they're not really Moslems....
operative in connection with a conspiracy case hatched in Bengaluru. The arrested operative has been identified as Muhammad Tauqir, a resident of

Bengaluru

.

The NIA had

started the paperwork but haven't done much else

against Tauqir, Zuhab and Mohammad Shihab for their affiliation with the ISIS. Earlier the NIA had also arrested two accused persons namely Ahamad Abdul Cadar and Irgan Nasir.

The NIA learnt that Tauqir along with the other accused had raised funds, radicalised and recruited gullible

Moslem

. They had formed a group called as the

Koran Circle

and these recruits were sent to Syria to join the ISIS.

Earlier In 2013, Muhammad Tauqir Mahmood along with his associate had also visited Syria illegally to liaise with

ISIS

leadership and had offered support from Indian

Moslem

s.
Posted by: trailing wife || 10/26/2021 02:33 || Comments || Link || E-Mail|| [336071 views] Top|| File under: Islamic State
Guided by ex-Pak army officials, operating in buddy pairs: Why the Poonch encounter has dragged so much
[OneIndia] The ongoing encounter in the

Bhata Dhurian

entered into its 16th days making it one of the longest battle with the terrorists. While the Indian Army suffered many casualties during the encounter, the new strategy is to adopt a wait and watch policy.

In the encounter, nine Army personnel including JCOs have

bit the dust

. Sources tell OneIndia that the

gunnies

are very highly trained and are being guided on a minute to minute basis by officials of the Pakistain Army. It is also clear that they have been battle hardened during the extensive training imparted to them by the Pakistain Army. A TOI report also said that these

gunnies

could be working under the guidance of retired Pakistain Army personnel as well.

Pakistain has very often in the past used the services of retired army personnel to train their terrorists.

The investigation into the Mumbai 26/11 attacks made it clear that a group of former naval officers had trained the

gunnies

to launch an attack from the seas.

An official said that this has been an old strategy by the Pakistain establishment to use retired personnel to train terrorists. They have a deniability factor and if it comes to light, they will reject all allegations that the

gunnies

were trained by the state.

In this context one must look into the role played by the mysterious Sajid Mir in the 26/11 attacks.

He had coordinated with David Headley and played an extremely crucial role in the logistics part of the attacks. While Pakistain continues to deny Mir's existence, the Indian Intelligence agencies say that Mir was once part of the ISI. He was then asked to quit to specifically train and guide

gunnies

of the Lashkar-e-Tayiba.

In the ongoing Poonch encounter, the role of the retired army personnel has come to light. A specific team has been put in place to particularly train and then guide the terrorists. This is one of the major reasons why the encounter has been on for long. Like one saw in the Mumbai attacks, the

gunnies

in the Poonch encounter have been effective as they have been operating in buddy pairs.

The

gunnies

have managed to drag this encounter for so long due to the advantage they took in operating in pairs of two. This has allowed them to change positions continuously and engage a larger number of troops.

Around 10

gunnies

of the Lashkar-e-Tayiba infiltrated from Pakistain into the judges over the past three months. While the patrolling and the security measures along the border with Pakistain has been very high, these

gunnies

managed to infiltrate as they came in, in smaller numbers and not as an entire group. This may have helped them dodge the security agencies, officials say.
Posted by: trailing wife || 10/26/2021 02:33 || Comments || Link || E-Mail|| [336073 views] Top|| File under: Govt of Pakistain Proxies
Iraq
No casualties in suspected Turkish airstrike in Erbil's Bradost mountains
[Rudaw] A suspected Ottoman Turkish Arclight airstrike

...KABOOM!...
targeting Erbil's eastern border with Iran
...a theocratic Shiite state divided among the Medes, the Persians, and the (Arab) Elamites. Formerly a fairly civilized nation ruled by a Shah, it became a victim of Islamic revolution in 1979. The nation is today noted for spontaneously taking over other countries' embassies, maintaining whorehouses run by clergymen, involvement in international drug trafficking, and financing sock puppet militias to extend the regime's influence. The word Iran is a cognate form of Aryan. The abbreviation IRGC is the same idea as Stürmabteilung (or SA). The term Supreme Guide is a the modern version form of either Duce or Führer or maybe both. They hate Jews Zionists Jews. Their economy is based on the production of oil and vitriol...
on Monday resulted in no reported casualties, according to a local mayor.

The suspected Ottoman Turkish drone struck Bradost mountain range in Erbil's

Sidakan subdistrict

on Monday, targeting Kurdistan Workers' Party (PKK) activity in the region.

"There was a guerrilla base on the mountain and today a group of guerrillas strolled through the area, grabbing the attention of the Ottoman Turkish drone and leading it to strike the area," Ihsan Chalabi, mayor of Sidakan, told Rudaw.

"The strike was close to a Peshmerga base, but there were no casualties," he added.

The PKK is an

gang

fighting for greater rights for Kurds in The Sick Man of Europe Turkey


...the only place on the face of the earth that misses the Ottoman Empire...


, with several bases in the Kurdistan Region. Turkey frequently carries out cross-border ground and air offensives against alleged locations of the PKK, which Ankara considers to be a terrorist organization.

In April, Turkey launched the twin operations 'Claw-Lightning' and 'Claw-Thunderbolt' against the PKK in northern Duhok.

Iran also targets Kurdish opposition groups within the Kurdistan Region's borders. For decades, Kurdish opposition parties have struggled to secure the rights of Kurds in Iran.

From the mid-1990s until 2015, parties based in the Kurdistan Region have generally stayed away from clashing with Iranian security forces.

Since early 2015, however, these groups have deployed units to mountainous areas close to the Iranian border. From there, they have sent units into Iran and clashed with the Islamic Revolutionary Guard Corps (IRGC) and other security forces.

Last month, Iran attacked the border areas of Choman, Sidakan, and Haji Omran on several occasions, targeting alleged Kurdish opposition group bases.

There have been over 400 military incursions into the Kurdistan Region so far this year, endangering innocent civilians, the Kurdistan Regional Government (KRG) coordinator for international advocacy Dindar Zebari said in a statement on September 22, without naming any nation or group.

Civilian populations and the environment have been severely damaged by the Turkey-PKK conflict. Several people have been killed, thousands of acres of land have been scorched, and people's houses and livestock have been hit.

The KRG has repeatedly called on both Iran and Turkey to respect its

illusory sovereignty

, and for the Kurdish groups to stop using Kurdistan Region territory to launch attacks on its neighbors.
Posted by: trailing wife || 10/26/2021 02:33 || Comments || Link || E-Mail|| [336072 views] Top|| File under: Sublime Porte
Israel-Palestine-Jordan
IDF arrests Gazan trying to cross into Israel
[IsraelTimes] The Israel Defense Forces says a Gazook man has been arrested while trying to enter Israel in the northern Strip.

The military says the suspect has not been found to be carrying any weapons. He is being questioned at the border point where he was stopped.
Posted by: trailing wife || 10/26/2021 01:55 || Comments || Link || E-Mail|| [336068 views] Top|| File under: Hamas
Syria-Lebanon-Iran
Israeli helicopters said to strike Hezbollah-linked targets in southern Syria following IDF leaflet drop
[IsraelTimes] IDF mum on alleged strikes on observation posts; no casualties reported; apparent attack comes after Putin said to tell Bennett Russia won't hamper Israeli action

Israeli helicopters hit three targets in Syria near the border in the early hours of Monday, Syrian media reported.

According to the reports, the missiles struck targets connected to the
Hezbollah terror group on the outskirts of the town of al-Baath as well as other locations in southern Syria.

The three sites were all reportedly connected to Hezbollah's so-called Golan File, its efforts to establish a front along the Golan border from which it can carry out attacks against Israel.

According to Syrian media, two of the sites were observation posts used by the Lebanese terror group, while the third target was a site just next to a Syrian military facility that Israel has long claimed was working with Hezbollah, the offices of Cpt. Bashar al-Hussein, commander of a reconnaissance company in the Syrian army's 90th Brigade.

The Syrian Observatory for Human Rights, a pro-Syrian opposition organization of unclear funding, said the strikes caused "material damage," but there was no immediate word on casualties.

There was no comment from the Israel Defense Forces, in line with its policy of only publicly acknowledging strikes that are in response to attacks from Syria.

Later on Monday morning, in a tacit threat, the Israeli military reportedly dropped leaflets in the Syrian Golan mentioning Hussein by name and warning Syrian troops to avoid cooperating with Hezbollah. The IDF did not immediately confirm dropping the fliers, but the pages were marked with the eagle symbol of the Israeli military's 210th "Bashan" Division, which defends that area of the border with Syria.

[PUBLISH.TWITTER]


Posted by: trailing wife || 10/26/2021 03:22 || Comments || Link || E-Mail|| [336081 views] Top|| File under: Hezbollah
Who's in the News
17
[untagged]
8
Mob Rule
7
Govt of Sudan
5
Islamic State
3
Hezbollah
3
Tin Hat Dictators, Presidents for Life,
3
Govt of Pakistan
3
Sublime Porte
2
Antifa/BLM
2
Hamas
2
Commies
2
Migrants/Illegal Immigrants
1
Narcos
1
Pirates
1
Taliban/IEA
1
Tin Hat Dictators, Presidents for Life, & Kleptocrats
1
[untagged]
1
al-Qaeda in North Africa
1
al-Shabaab (AQ)
1
Devout Moslems
1
Govt of Iran
1
Govt of Iran Proxies
1
Govt of Pakistain Proxies
1
Govt of Saudi Arabia
1
Houthis
1
Human Trafficking
1
Lashkar e-Taiba
1
Moslem Colonists
Bookmark
E-Mail Me
The Classics
The O Club
Rantburg Store
The Bloids
The Never-ending Story
Thugburg
Gulf War I
The Way We Were
Bio
Merry-Go-Blog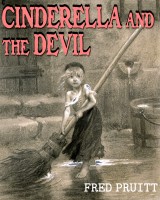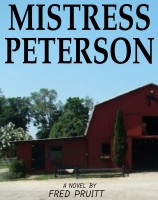 On Sale now!


A multi-volume chronology and reference guide set detailing three years of the Mexican Drug War between 2010 and 2012.

Rantburg.com and borderlandbeat.com correspondent and author Chris Covert presents his first non-fiction work detailing the drug and gang related violence in Mexico.

Chris gives us Mexican press dispatches of drug and gang war violence over three years, presented in a multi volume set intended to chronicle the death, violence and mayhem which has dominated Mexico for six years.
Click here for more information


Meet the Mods
In no particular order...


Steve White
Seafarious
tu3031
badanov
sherry
ryuge
GolfBravoUSMC
Bright Pebbles
trailing wife
Gloria
Fred
Besoeker
Glenmore
Frank G
3dc
Skidmark



Better than the average link...



Rantburg was assembled from recycled algorithms in the United States of America. No trees were destroyed in the production of this weblog. We did hurt some, though. Sorry.
3.238.118.27

Help keep the Burg running! Paypal: