Home Front: Politix
Bernie Sanders Drops Out Of Democratic Presidential Race
[Daily Caller]

Slow Joe the paste-eating moron is it


Independent Vermont Sen. Bernie Sanders dropped out of the presidential race Wednesday after a disappointing showing in numerous primaries and coronavirus concerns keeping him off of the campaign trail.

The news comes after Sanders continued to lose primaries to former Vice President Joe Biden. Among the losses was Michigan, a state he won in 2016. Biden also easily won Mississippi and Missouri and came up big during Super Tuesday.

The former vice president's winning streak continued March 17 as he took all three primary wins in Florida, Illinois and Arizona. Ohio was supposed to be on the list, but was one of four states to postpone its primary over fears of the novel coronavirus.

Sanders' campaign previously announced that he would be taking a second look at his campaign. He had vowed to stay in the race, although Sanders added that he would back Biden if the former VP became the nominee.

The novel coronavirus fear has kept candidates off the campaign trail as states and government officials are enforcing "social distancing" guidelines. Both candidates are in the age group where the novel coronavirus could seriously affect their health.
Posted by: Frank G || 04/08/2020 11:48 || Comments || Link || [336074 views] Top|| File under: Commies
Based on Tax Filings, Bill Kristol's Been a Democrat for Years
HT AOSHQ. AHOY Cap'n Bill!


[Capital Research] Bill Kristol, currently editor-at-large of the Bulwark, has been funded from the start of his rebellion by big left-of-center donors such as Pierre Omidyar and the Hewlett Foundation.

Bill Kristol‐son of the "godfather of neoconservatism" Irving Kristol, and founder and editor-at-large of The Weekly Standard, a now-defunct outlet‐confirmed the suspicions of many observers recently when he tweeted that he (and maybe all conservatives?) is now a Democrat.

Continued on Page 49
Posted by: Frank G || 04/08/2020 00:00 || Comments || Link || [336082 views] Top|| File under:
Trump removes Obama-era IG from Covid-19 relief watchdog panel as Dems cry corruption
[RT] US President Donald Trump has dismissed the Pentagon's inspector general from the top watchdog role over the $2 trillion coronavirus relief bill. Opinions were split on whether it was "cleaning house" or "blatant corruption."


How someone will vote in November can be predicted by which way they fall on this question, with 100% surety.

The president removed Glenn Fine as the Pentagon's Inspector General, by extension booting him from the top oversight post on the Pandemic Response Accountability Committee, on Monday. The committee, created to oversee the administration of the $2 trillion aid package signed into law last month, is made up of inspector generals who, in turn, had appointed Fine to lead them.

Fine, a holdover from the Obama administration, is the second inspector general to be shown the door in a week. The president fired Michael Atkinson, the Inspector General for the Intelligence Community who handled the whistleblower complaint that led to Trump's impeachment, on Friday, noting in a letter to the heads of the Senate Intelligence Committee that it was "vital" that the president have the "fullest confidence" in the IG serving in that position. Post-impeachment ‐ a shambolic procedure that almost certainly impeded the administration's timely response to the coronavirus epidemic ‐ "that is no longer the case," Trump concluded, defending the decision on Saturday by referring to the now-unemployed watchdog as a "disgrace."

Politico and others have speculated Health and Human Services IG Christi Grimm is next on the chopping block, after Trump called her office's report criticizing testing delays and "severe" hospital supply shortages "another Fake Dossier," and highlighted her history with the Obama administration; specifically the "failed H1N1 Swine Flu debacle where 17,000 people died."


Interestingly enough, RT was the only major "news" outlet that reported his Barry Bin Obama ties


The media is already circling the wagons around Christi Grimm ‐ which tells you everything.


Russia is just happy to stir the pot at this point. Not that they have to do anything, when our Progressives are doing just fine all by themselves.
Posted by: Woodrow || 04/08/2020 00:00 || Comments || Link || [336063 views] Top|| File under: Tin Hat Dictators, Presidents for Life,
Mayor Lightfoot Criticized After Post Shows Her Getting Haircut During Stay-At-Home Order
[CHICAGO.CBSLOCAL] Mayor Lori Lightfoot has been adamant that people stay home and socially distance for weeks.


"I am Groot"


But a social media post from the woman who cut the mayor's hair this weekend has some wondering if Lightfoot is saying one thing and doing another.

As CBS 2 Political Investigator Dana Kozlov reported, the stylist in the post, Cashmere Neal, thanked the mayor for allowing her to cut her hair on Sunday. And in the photo, the two are standing inches apart without masks.

Mayor Lightfoot on Monday was asked about the photo, whether it is acceptable social distancing, and any concerns that it might be a matter of, "Do as I say, not as I do."

"We are trying to do the best that we can under difficult circumstances. I am practicing social distancing. The woman who cut my hair had a mask and gloves on," Lightfoot said. "So we're, I'm practicing what I'm preaching and making sure. I don't typically take pictures these days. But we are trying to do everything we can to emphasize the messages around social distancing, washing your hands, stay at home. But as an elected official and the public face of the city, I need to make sure that I am out there and visible."
Posted by: Fred || 04/08/2020 00:00 || Comments || Link || [336079 views] Top|| File under:
Schumer calls for up to $25,000 in 'heroes' pay for coronavirus workers
[NYPOST] Sen. Chuck Schumer
...Senator-for-life from New York, renowned for his love of standing in front of cameras and microphones. Schumer has been a professional politician since 1975, when disco was in flower, which is 44.33871 years. Senate minority leader as of 2017...
is calling for up to $25,000 in "heroes" pay for front-line health care and service industry workers as Congress pushes ahead with a new coronavirus (aka COVID19 or Chinese Plague)

...the twenty first century equivalent of bubonic plague, only instead of killing off a third of the population of Europe it kills 3.4 percent of those who notice they have it. It seems to be fond of the elderly, especially Iranian politicians and holy men...
crisis rescue package.

"This is a heroes' fund and they deserve it," the New York Democrat said Tuesday.

The Senate minority leader declared the emerging proposal the "highest priority" for Democrats as congressional leaders and President Trump call for more aid for Americans.

Nurses, truck drivers, grocery store clerks and others are "risking their lives" to care for Americans amid the COVID-19 pandemic and economic shutdown, he said.

"They get lots of applause and kudos," he said, referring to the nightly 7 p.m. cheers that ring out from residents across New York City for the front-line workers.


Posted by: Fred || 04/08/2020 00:00 || Comments || Link || [336074 views] Top|| File under:
Acting Navy Secretary Resigns after Suggesting Ousted Captain Was 'Stupid'
[NATIONALREVIEW] Acting Navy Secretary Thomas Modly resigned on Tuesday after calling an ousted aircraft carrier captain "stupid" and "naïve."

Modly had apologized for the comments on Monday evening.

"I want to apologize to the Navy for my recent comments to the crew of the" USS Theodore Roosevelt, Modly said in a statement. "Let me be clear, I do not think Captain Brett Crozier is naïve nor stupid. I think, and always believed him to be the opposite."
Posted by: Fred || 04/08/2020 00:00 || Comments || Link || [336069 views] Top|| File under:
Wisconsin Supreme Court Overturns Liberal Governor's Last Minute Call to Postpone Elections
[THEGATEWAYPUNDIT] On Monday Wisconsin liberal Governor Tony Evers suspended Tuesday's state election until June. This was a reversal from his stated position just days ago.

It could be because the Democrat candidate for the state supreme court was likely running behind the popular conservative Judge Daniel Kelly.

Conservative Wisconsin Supreme Court Justice Daniel Kelly creamed his two Democrat opponents in February's nonpartisan open primary.


And in the meantime, the horse might learn to sing.
Posted by: Fred || 04/08/2020 00:00 || Comments || Link || [336084 views] Top|| File under:
Hillary Clinton Can't Duck Out of Benghazi Testimony by Citing Official Privilege, State Dept. Says
[PJMEDIA] In a devastating move, the State Department has joined with Judicial Watch in claiming that former Secretary of State Crooked Hillary Clinton

...former first lady, former secretary of state, former presidential candidate, Conqueror of Benghazi, Heroine of Tuzla, formerly described by her supporters as the smartest woman in the world, usually described by the rest of us as The Thing That Wouldn't Go Away. Politix is not one of her talents, but it's something she keeps trying to do...
cannot dodge a court-ordered deposition in a Freedom of Information Act (FOIA) lawsuit seeking "talking points or updates on the Benghazi attack." This FOIA request uncovered Clinton's insecure private home-brew server in 2015.

On March 2, 2020, U.S. District Court Judge Royce C. Lamberth granted Judicial Watch's request to depose Clinton and her former chief of staff, Cheryl Mills, in the search for more Benghazi documents. Specifically, Judicial Watch was given the green light to probe Clinton on whether or not she used a private email server to evade FOIA. On March 13, lawyers for Clinton and Mills filed a writ of mandamus, claiming that the former secretary of State could refuse the deposition due to her previous government office. State, represented by Department of Justice (DOJ) lawyers, filed a brief arguing against the mandamus claim on Monday.

"Pursuant to this Court's Order of March 20, 2020, the Department of State respectfully submits this response to the petition for a writ of mandamus. The government did not seek and thus does not support the extraordinary relief of mandamus due to the unique circumstances of this case," the brief states.

The DOJ brief does not defend the deposition orders, but it does insist that mandamus is not applicable in this case.

Judicial Watch also filed a brief against mandamus, arguing that Clinton and Mills failed to "demonstrate that they have no other adequate means of relief" and they also failed to show "that the District Court's order was a judicial usurpation of power or a clear abuse of discretion or that [Clinton and Mills] have a clear and indisputable right to a writ."


Posted by: Fred || 04/08/2020 00:00 || Comments || Link || [336080 views] Top|| File under:
Biden's offer to help coronavirus efforts making governors' jobs 'difficult'
[NYPOST] In the early hours of Monday morning, Joe Foreign Policy Whiz Kid Biden

...When the stock market crashed, Franklin Roosevelt got on the television and didn't just talk about the princes of greed. He said, 'Look, here's what happened.'...
's campaign sent an email to state leaders offering to connect them with desperately needed coronavirus (aka COVID19 or Chinese Plague)
...the twenty first century equivalent of bubonic plague, only instead of killing off a third of the population of Europe it kills 3.4 percent of those who notice they have it. It seems to be fond of the elderly, especially Iranian politicians and holy men...
resources.

But at least two Republican states believe they never got the email, while one governor's office said the campaign's efforts to insert themselves in the pandemic was only making their jobs harder.

In the email obtained by The Post, Biden's political chief of staff Stacy Eichner told state officials that the former veep's presidential campaign had received a "significant number of offers" from organizations and people eager to offer resources.

"In this moment of national emergency, we are eager to connect those offering help with those in need of it ‐ we would like to provide these individuals and organizations with a way to reach your offices directly," Eichner wrote, asking each office to assign a contact person if they were interested.

But a senior adviser in one governor's office who received the email said the Biden campaign was making their jobs "really difficult" by operating outside of the federal process and by refusing to engage with the administration's efforts.

"It actually makes our job harder. We have a process in place for deploying and acquiring resources, as well as engaging in missions," the source said.

"Having a group operating outside of that process complicates things and smells of cronyism," he added.


Posted by: Fred || 04/08/2020 00:00 || Comments || Link || [336070 views] Top|| File under:
Progressive lawmakers keep feeding 'the crime virus'
[NYPOST] No less an authority than former NYPD Commissioner Bill Bratton warns that the Legislature's failure to truly fix last year's botched criminal-justice reforms has set the city up for big trouble when the COVID-19 threat recedes.

"As we finally get rid of one virus, there's going to be a second virus created by the Legislature, which is gonna be the crime virus," he said Sunday.

As the top cop who began New York City's decades-long success in driving down crime, and then returned to keep the miracle going under lefty Mayor Bill de Blasio

...cryptocommie mayor of New York and for some reason a Dem candidate for president in 2020. Corrupt and incompetent, his qualifications for office seem to consist of being married to a black woman, with whom he honeymooned in Cuba. He has a preppy-looking son named Dante, whose Divine Comedy involved getting his back hair up when a police car drove past him slowly. New Yorkers voted for him, so they deserve him...
, Bratton deserves a listen. If the Legislature's leaders refuse to listen, maybe the voters will.

Bratton didn't mince words: State

politician

s, he said, "put so much garbage in, they basically generate a lot of garbage coming out, and that reform package coming out is more of the same."

Bratton also slammed de Blasio's drive to dump dangerous Rikers Island detainees onto city streets amid the pandemic, echoing the worries of all five city district attorneys. Some compassionate releases make sense ‐ but, as the DAs put it, "the city's jail system is capable of appropriately managing the health needs of the remaining inmates."

Many inmates are homeless or accused of domestic violence: If released, where do they go ‐ and how does it improve safety?
Posted by: Fred || 04/08/2020 00:00 || Comments || Link || [336076 views] Top|| File under:
Senior Intel Officials Criticize Adam Schiff's Letter To Director Richard Grenell, Pressing Him Over ODNI Personnel Changes
Ric Grenell's cleaning house and Pencilneck doesn't like it


[Daily Caller] House Intelligence Committee Chairman Adam Schiff

...Showboating U.S. Representative for California's 28th congressional district since 2013. A member of the Democratic Party, Schiff has served in Congress since 2001. He currently serves as the chairman of the United States House Permanent Select Committee on Intelligence. In a manner reminiscent of Joe McCarthy, on March 22, 2017, in a interview with Chuck Todd on MSNBC Schiff claimed there was "more than circumstantial evidence now" that Donald Trump's campaign colluded with Russia." Todd followed up by asking if he had seen direct evidence of collusion and Schiff responded that there was "evidence that is not circumstantial and is very much worthy of investigation"...
sent a letter to acting Director of National Intelligence Richard Grenell raising concerns over his recent "organizational and personnel changes" at the Office of the Director of National Intelligence, a move which senior intelligence officials criticized in comments to Daily Caller.

One intelligence official noted that letters sent to ODNI by the Senate Intelligence Committee include signatures from both Chairman Richard Burr and Ranking Member Mark Warner and, often times, additional Senators from both parties. Schiff's letter, the official pointed out, was sent from his office alone, without the notarization of Ranking Member Devin Nunes.

"The [ODNI] staffers are so sick and tired of [Schiff] politicizing the intelligence community for his own gain," the official told Daily Caller. "Notice how he sent the letter to the media before he sent it to ODNI."

A second intelligence official declined to directly comment on Schiff's letter but told Daily Caller that the Senate Intelligence Committee had not told Grenell and ODNI to refrain from making any personnel decisions, despite some media reports.

Schiff's letter in particular singles out the recent replacement of the Acting Director of the National Counterterrorism Center (NCTC) Russ Travers with Lara Shioa, the first woman ever-tapped to lead the nation's counterterrorism efforts.

"President Trump did not nominate you for confirmation as permanent DNI, and it would be inappropriate for you to pursue any additional leadership, organizational, or staffing changes to ODNI during your temporary tenure," the letter reads. "Any effort, moreover, to remove or otherwise institute personnel actions against apolitical career officers based on their perceived loyalty to the President would contravene civil services protections."

The letter further calls on Grenell to inform the committee in writing by April 16 of all past and potential personnel changes at ODNI and the reasons for undertaking them. The letter also calls for Grenell to turnover any communications between ODNI and the White House regarding the departures of Travers and former Acting Deputy Director of National Intelligence, Peter Hall.
Posted by: Frank G || 04/08/2020 00:00 || Comments || Link || [336075 views] Top|| File under:
Who's in the News
38
[untagged]
9
Commies
5
Arab Spring
4
Sublime Porte
3
Govt of Iraq
3
Govt of Iran
3
Govt of Iran Proxies
2
Islamic State
2
Taliban
1
Jaish-e-Mohammad
1
al-Shabaab (AQ)
1
Tablighi Jamaat
1
Tin Hat Dictators, Presidents for Life,
Bookmark
E-Mail Me
The Classics
The O Club
Rantburg Store
The Bloids
The Never-ending Story
Thugburg
Gulf War I
The Way We Were
Bio
Merry-Go-Blog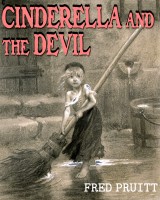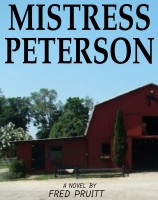 On Sale now!


A multi-volume chronology and reference guide set detailing three years of the Mexican Drug War between 2010 and 2012.

Rantburg.com and borderlandbeat.com correspondent and author Chris Covert presents his first non-fiction work detailing the drug and gang related violence in Mexico.

Chris gives us Mexican press dispatches of drug and gang war violence over three years, presented in a multi volume set intended to chronicle the death, violence and mayhem which has dominated Mexico for six years.
Click here for more information


Meet the Mods
In no particular order...


Steve White
Seafarious
tu3031
badanov
sherry
ryuge
GolfBravoUSMC
Bright Pebbles
trailing wife
Gloria
Fred
Besoeker
Glenmore
Frank G
3dc
Skidmark



Better than the average link...



Rantburg was assembled from recycled algorithms in the United States of America. No trees were destroyed in the production of this weblog. We did hurt some, though. Sorry.
44.212.96.86

Help keep the Burg running! Paypal: