-Short Attention Span Theater-
Dupe entry: Culmination of Reagan Week, 10ft High Statue In Grosvenor Square
Ronald Reagan assumes his lapidary place in Grosvenor Square today, alongside Franklin D Roosevelt and Dwight D Eisenhower. All three presidents stood with Britain in war; yet Reagan – the man rather than the statue – towers over the other two.

We in this country have particular reason to be grateful to the Gipper. When General Galtieri attacked the Falkland Islands, he did everything he could to support us short of formally entering into hostilities with Argentina. The United States offered Britain immediate logistical and intelligence support. Caspar Weinberger recalled the president telling him to make available whatever military resources the United Kingdom requested without delay.

By contrast, FDR joined the Second World War only when Hitler – in possibly the most unhinged decision of his calamitous life – declared war on the United States. And while we owe a great debt to Ike as a soldier, his record as a president is more chequered. In later life, he identified his failure to support Britain over the Suez affair as the single greatest mistake of his career, and he was right: what misery the Middle East might have been spared had the Anglosphere stood united against Nasser.

What distinguishes Reagan, though, is not simply his Anglophilia. Every president from Theodore Roosevelt to George W Bush has been, in practical terms, pro-British: Barack Obama is the exception. No, what sets him apart is the magnitude of his achievement. At home, he reversed the disastrous decline of conservatism and began the work of constraining government. Abroad, as the inscription on his statue puts it, he won the Cold War without firing a shot.

It is easier to perceive the heroism of leaders long past. Washington and Jefferson have assumed an almost Homeric quality which familiarity denies their more recent successors. Yet, in a list of the greatest US presidents, I would put Reagan at the head. (Here is my top ten; though, looking back, I am too generous to Lincoln – or perhaps I have simply become more libertarian since drawing up the table.)

We are perhaps too free in our use of the word "great", but Ronald Reagan merited the epithet – as an ally, as a leader and as a man. His foremost quality was his humility: his recognition that he was passing through an institution bigger than he was. If only all his successors could say the same.
Posted by: Anonymoose || 07/04/2011 12:27 || Comments || Link || E-Mail|| [260 views] Top|| File under:
-Signs, Portents, and the Weather-
Pentagon Training Commanders To Take Control Of NG Units - Conservatives Extremely Dubious
The Pentagon is training "dual-status commanders", able to command both active duty federal military units and take charge over State National Guard units under presidential declaration situations.

This requires special training and authority because of legal restrictions on the use of federally controlled armed forces on U.S. soil.

The reason cited for this is that no one commander had that authority in the aftermath of Katrina, and military and civilian experts say the lack of coordination contributed to the nightmarish delays, duplications and gaps in the huge rescue effort, as the governor refused to obey or act on presidential directives.

"It was just like a solid wall of authority and control between the two government entities," said Georgia National Guard Col. Michael Scholes, who was part of the Katrina response.

Likewise it could be compared to when Eisenhower sent in federal troops to overwhelm the resistance of National Guard troops in Arkansas, who would only obey the orders of their governor.

Top Defense Department officials believe dual-status commanders are the key to reducing at least some of those command and control failures.

Importantly, a dual-status commander controlling both active duty military and National Guard personnel already took over from National Guard commanders during the 2004 G8 Summit on Sea Island, Ga, to protect internationalist foreign dignitaries discussing global initiatives.

This was apparently a command and control exercise, as Sea Island is only accessible via a causeway, so there was no apparent need for the use of National Guard forces.

The U.S. Northern Command, with headquarters at Peterson Air Force Base, Colo., began training dual-status commanders last year. Northern Command was created after the 2001 terrorist attacks to defend the U.S. homeland and help civilian authorities handle domestic crises like Katrina (and stuff).

The goal is to have at least one officer in each of the 50 states and in four U.S. territories qualified and ready to be a dual-status commander to take charge of a State's National Guard units under federal command along with active duty federal units on a moment's notice, said Admiral James Winnefeld, commander of Northern Command.

"There's always been, I would say, a gentlemanly (constitutional) disagreement between the States and the federal government, at least for the last decade probably (or maybe 20+ decades) , on who would actually have the responsibility for commanding federal(ized) forces responding to a disaster in a state," he said.

Winnefeld, who is also commander of the North American Aerospace Defense Command, called the dual-status program "one of my proudest accomplishments since I've been here." He will be leaving the two commands to become vice chairman of the Joint Chiefs of Staff pending Senate confirmation later this summer.


Needless to say, conservatives are looking at this program with inspired skepticism and cynicism.
Posted by: Anonymoose || 07/04/2011 09:40 || Comments || Link || E-Mail|| [385 views] Top|| File under:
Arabia
Minister secures release of 113 Egyptian prisoners in SA
JEDDAH: Saudi authorities have agreed to release 113 Egyptian inmates in Saudi prisons, according to Egyptian Foreign Minister Muhammad Al-Orabi.

Al-Orabi was addressing a press conference at the Egyptian Consulate in Jeddah on Sunday. Earlier Al-Orabi met with his Saudi counterpart Prince Saud Al-Faisal and discussed the issue of prisoners.

"Prince Saud Al-Faisal has agreed to solve the issue of Egyptian prisoners and other problems faced by the Egyptian community in the Kingdom," Al-Orabi said in his statement.

Al-Orabi said that he discussed the issue of reopening of the Egyptian school, which was closed following a decision of the Arab League 15 years ago that no Arab country should open a school in another Arab country. The Egyptian community is facing a lot of difficulties in educating their children in the absence of a school of their own.

Other issues the two leaders discussed was the difficulties faced by Saudi investors and residents in Egypt and clearing the ground for the return of Saudi investments back into Egypt.

About the modalities of Egyptian expatriates in the Kingdom participating in the Egyptian elections, the minister told Arab News that no final decision has been taken on the matter yet. He added that the consul general told him that the consulate could not accommodate more than 300,000 Egyptian voters in the Makkah province alone.

He said if each voter took two minutes to cast his vote, the voting process would take months to complete.

"However, the issue is being discussed and a solution would be found soon so that all the citizens outside the country could participate in the elections," he said.

He said Egyptian Prime Minister Essam Sharaf, during his visit to the Gulf countries, would discuss all pending issues such as the normalization of relations between Egypt and Iran, and return of the wealth of people accused of corruption. He said relations with Iran would not be established in a way that could be detrimental to Egypt's relations with the Gulf countries.
Posted by: Steve White || 07/04/2011 00:00 || Comments || Link || E-Mail|| [278 views] Top|| File under:
Caribbean-Latin America
PRI Retains Governorships in Mexico state, Coahuila -- UPDATED II
For a map, click here This story will be updated throughout the day, as polling results are updated. Official results will not be released until Wednesday. Updated at 0618 hrs with totals for state chamber of deputies for Nayarit and Coahuila, and the governor's race for Nayarit and final totals for Coahuila.UPDATE II; Updatingwith revised percentages, via El Diario de Coahuila

By Chris Covert

The Mexican Partido Revolucionario Institucional (PRI) has retained the governorships in three state elections Sunday, including the pivotal Mexico state by wide margins over its rivals Sunday as voter participation averaged well above 60 percent, according to Mexican press accounts and official government websites.

Eruviel Avila Villegas and his PRI/Partido Verde Ecologista de Mexico (PVEM)/PANAL coalition in Mexico defeated four other opposition parties gaining a total of 62.4 percent of the vote defeating the leftist Partido Revolucion Democratica (PRD)/Partido Trabajo (PT)/Convergencia coalition headed by Alejandro Encinas with its 21.2 percent and Partido Accion Nacional's Luis Felipe Bravo Mena with 12.5 percent.

Avila Villegas' polling never dipped below 60 percent in polls throughout the three month long campaign as the PRD coalition buffeted by a call by one of its founders to go it alone in this election struggled to stay ahead of PAN.

Similarly in Coahuila, PRI's Ruben Ignacio Moreira Valdez won 57.13 percent of the votes besting the PAN/Unidad Democrätica de Coahuila candidate Guillermo Anaya Llamas who ended up with 35.55 percent of the vote. The other two mainstream leftist political parties, PT and PRD, together gained less than three percent of the vote.

The PRI win in Coahuila is especially meaningful because Moreira Valdez's brother, Humberto, recently took the reins of the PRI last spring, taking over from Beatriz Parades Rangel.

Parades Rangel, who finished her term as leader of the PRI following a tremendous year in 2010 that saw the PRI retain or win outright 11 of 14 governorships last July, has been mentioned in Spanish language reports last spring as a possible candidate for president of the republic under the PRI banner.

Humberto resigned his post as governor of Coahuila to become Parades Rangel's replacement. These elections are Humberto's first as head of the PRI.

In Nayarit, Roberto Sandoval Castañeda of PRI/PVEM coalition won 49.1 percent of the vote leading PAN's Martha Elena García Gómez who won 35.5 percent and PRD's Guadalupe Acosta Naranjo with 11.42 percent.

In Hidalgo municipal elections PRI was leading or took 47 municipalities, PRD and PT combined lead or took eight, PAN seven, PT or PT coalitions with five, and PRD/PAN coalition with eight percent.

In Coahuila, PRI and PRI coalitions won almost 58 percent of the vote for state deputies leading the PAN Libre y Seguero coalition's 33.8 percent.

In Nayarit, PRI won the state chamber of deputies with 41.7 percent of the vote, while PAN won 32 percent.

Avila Villegas' big win in Mexico state is a crushing blow for its opposition, but the thread that brought it about was a tantrum by one of the founders of the PRD.

Manuel Andres Lopez Obrador spent weeks mugging for the press and haranguing his party and PAN that a coalition in Mexico state between PAN and PRD was not going to happen.

PRI is a political party with strong constituencies unlike the other two major parties. Leaders in PRI spent generations building bases with large swaths of Mexican society, particularly campesinos, workers, unionists and the middle class to win elections repeatedly and to rule Mexico for 70 years.

The other parties are intellectual parties who use coalitions of sap the electoral strength of PRI. It was how PAN candidate, Felipe Calderon Hinojosa, won narrowly in 2006.

Mexico state was PRI's to lose. Its last governor, Enrique Pena Nieto is considered PRI's leading candidate for the 2012 presidential election.

The PRI win as crushing as it was, was likely not in doubt from the start. PRI has ruled Mexico state since the 1930s, and Avila Villegas poll numbers never went below 50 precent, starting with a 70 percent advantage at the start of the campaign.

Despite the ooing and awing from the English language press about the telegenic Pena Nieto with his soap opera actress wife, Angelica Rivera, and his own political skills, he is a flawed candidate, and his candidacy is all but ensured.

The elections in Mexico state are symbolic of a return of the PRI to Los Pinos, but is by no means an auger for the future.

One potential candidate for PAN, Josefina Mota Vazquez, a Mexico City economist and a former federal deputy is potentially a dark horse for PAN.

Mota Vazquez said Sunday that the elections in Mexico state do not necessarily means PAN is done in Mexican national politics.
Posted by: badanov || 07/04/2011 00:00 || Comments || Link || E-Mail|| [416 views] Top|| File under:
Home Front: Politix
Harvard: July 4th Parades Are Right-Wing
OMG!!! Increasing the odds that one would vote Republican by 1-4%!! The article links to the research paper, which is a good deal more interesting than the headline suggests, and implies that adult political orientation may be strongly influenced by regional climate experienced during the key age bracket of 7-10 years as anything else... although that conclusion appears contradicted by the small percentage of voting Republicans in California.
Posted by: BrerRabbit || 07/04/2011 10:41 || Comments || Link || E-Mail|| [365 views] Top|| File under:
Science & Technology
Taiwan Fields Naval Stealth Technology Breakthrough
Taiwan has developed a radar-absorbent material in a breakthrough in the island's development of stealth technology, local media reported on Monday.

Tests showed that a navy 50-tonne Seagull-class missile boat painted with the material was not spotted on a radar screen until it could be seen with the naked eye, the United Daily News said. It is the first time Taiwan has developed such material.

The navy declined to comment on the report. It was not immediately clear if the material would be used in the navy's fleet of 10 locally manufactured 171-tonne missile boats, whose design is already intended to reduce radar detection.

The ships, which are armed with four Taiwan-made Hsiungfeng II (Brave Wind) ship-to-ship missiles, are intended to replace the aging Seagull-class missile boats, the navy said.

Tensions between Taiwan and its former rival China have reduced markedly since Ma Ying-jeou of the China-friendly Kuomintang party came to power in 2008 on promises of beefing up trade links and allowing in more Chinese tourists.

But Beijing still considers the island part of its territory awaiting reunification, by force if necessary even though Taiwan has governed itself since China's civil war ended in 1949, prompting Taiwan to continue modernising its armed forces.
Posted by: Anonymoose || 07/04/2011 10:19 || Comments || Link || E-Mail|| [355 views] Top|| File under:
Huge rare earth deposits found in Pacific: report
Vast deposits of rare earth minerals have been discovered on the seabed of the Pacific Ocean amounting to 1,000 times those on land, media reported on Monday citing a study by Japanese researchers.

The deposits are estimated to amount to 100 billion metric tons, the Nikkei business daily said. They are believed to lie at a depth of 3,500 to 6,000 meters and cover an area of over 11 million square meters, the reports said.


11 million square meters is 2700 acres. Extremely compact.


China, which produces 97 percent of global rare earth supplies, has been tightening trade in the strategic metal, which is used in high-tech electronics, magnets and batteries, causing concerns globally about supply and triggering jumps in prices.


China declares Pacific Ocean their exclusive territorial waters.
Posted by: Eohippus Phater7165 || 07/04/2011 00:00 || Comments || Link || E-Mail|| [259 views] Top|| File under:
Who's in the News
77
[untagged]
2
TTP
1
Taliban
Bookmark
E-Mail Me
The Classics
The O Club
Rantburg Store
The Bloids
The Never-ending Story
Thugburg
Gulf War I
The Way We Were
Bio
Merry-Go-Blog
Hair Through the Ages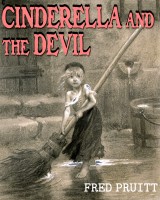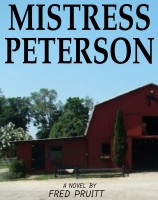 On Sale now!


A multi-volume chronology and reference guide set detailing three years of the Mexican Drug War between 2010 and 2012.

Rantburg.com and borderlandbeat.com correspondent and author Chris Covert presents his first non-fiction work detailing the drug and gang related violence in Mexico.

Chris gives us Mexican press dispatches of drug and gang war violence over three years, presented in a multi volume set intended to chronicle the death, violence and mayhem which has dominated Mexico for six years.
Click here for more information


Meet the Mods
In no particular order...


Steve White
Seafarious
Pappy
lotp
Scooter McGruder
john frum
tu3031
badanov
sherry
ryuge
GolfBravoUSMC
Bright Pebbles
trailing wife
Gloria
Fred
Besoeker
Glenmore
Frank G
3dc
Skidmark
Alaska Paul



Better than the average link...



Rantburg was assembled from recycled algorithms in the United States of America. No trees were destroyed in the production of this weblog. We did hurt some, though. Sorry.
34.200.218.187