Insurgents "bought" suicide bomber: Afghan spy agency
[Dawn] Afghanistan's intelligence agency said on Sunday that a senior commander from the Pak Taliban sold a

jacket wallah

to an Afghan

jihad boy

network, to carry out an attack on a local commander in eastern Afghanistan.

Relations between the neighbours are already strained by weeks of cross-border shelling of Afghanistan's east. Pakistain denies more than "a few accidental" rounds have landed in Afghanistan; Kabul says hundreds have hit.

The National Directorate of Security (NDS), Afghanistan's intelligence agency, said the bomber was a Pak national and was

jugged

by NDS agents in Jaji Maidan district of eastern Paktia province before he could carry out his mission.

Sher Hassan was sent by the Haqqani network, considered one of the most dangerous

Islamic exemplar

groups fighting in Afghanistan, but had not signed up to join them, the NDS said in a statement.

Instead he said he was bought by the group to target "Azizullah", a commander whose affiliation and rank were not given by the NDS. Hassan then spent a month after his sale training with the Haqqani network.

"The

jugged

man added that a commander under Hakimullah Mehsud sells suicide bombers at 6,000,000 to 8,000,000 Pak rupees ($70,000 to $93,000), to the Haqqani network for suicide missions," the statement said.

Mehsud is the leader of Pakistain's Tehrik-e-Taliban Pakistain (TTP), or the Taliban Movement of Pakistain, blamed for many

suicide kaboom

s across Pakistain. The statement did not say what price Hassan had fetched, nor how he had been

jugged

.

Parts of east Afghanistan share a long, and

mostly non-existent border

with the often lawless tribal areas of neighbouring Pakistain where

forces of Evil

targeting both the Pakistain state and Afghanistan -- including the Haqqani -- have their hideouts.

The Haqqani network, led by Jalaluddin Haqqani, is allied with the Taliban but also believed to be closely linked to al Qaeda and the architect of several high-profile attacks in Afghanistan, including a brutal

shootout

inside a bank.

Effective daily management of the group has passed from Jalaluddin Haqqani, who forged his reputation fighting the Soviet occupation of the 1980s but is now thought to be ill, to Sirajuddin, his eldest son.

Violence has flared across Afghanistan since the Taliban announced a spring offensive at the beginning of May. The detention of Hassan comes days after a group of suicide bombers staged a brazen attack on a landmark hotel in western part of capital Kabul that killed at least ten.

Afghan officials say sanctuaries inside Pakistain's borders help

beturbanned goons

to train, rest, and recruit fighters before crossing into Afghanistan to stage attacks.
Posted by: Fred || 07/04/2011 00:00 || Comments || Link || E-Mail|| [6464 views] Top|| File under: Taliban
Africa Horn
Gunmen kill peacekeeper in Sudan's Darfur
KHARTOUM: Gunmen shot dead an Ethiopian peacekeeper and injured one of his comrades in Sudan's Darfur region on Thursday, his joint UN/African Union mission said on Saturday.

Attackers opened fire on a UN van carrying the men from the airport outside El Geneina, capital of West Darfur state, to the town, the UNAMID peacekeeping mission said in a statement.

"This is the 29th peacekeeper killed since the mission was set up (at the beginning of 2008)," said UNAMID spokesman Kemal Saiki, adding he did not know why the attack took place. "One officer was hit in the chest and... died on his way to hospital."

The other peacekeeper, also an Ethiopian, was being treated in hospital, said Saiki.
Posted by: Steve White || 07/04/2011 00:00 || Comments || Link || E-Mail|| [6463 views] Top|| File under:
Africa North
Libyan rebels near Misurata struggle to advance
MISURATA, Libya — Outside Misurata, the rebel army is stuck. For weeks, the fighters opposed to Libyan leader Moammar Gaddafi's government have been bogged down in the lightly wooded areas surrounding this besieged city, pounded by rockets, struggling to advance or even make gains of more than a few hundred yards.

"We are just taking a defensive position now," said Suliman Mohamed Suliman, one of the commanders at the city's eastern front line. "We can't [advance] because we don't have heavy weapons, just light weapons. We need grenades, we need tanks and heavy artillery."

In mid-May, Misurata's newly improvised volunteer forces managed to expel Gaddafi's professional troops from their city, about 130 miles east of the capital, Tripoli, after weeks of closely fought urban warfare. But despite their early successes, they are struggling to make progress.

With the front lines now more than 15 miles from Misurata, the shift in terrain and the more sophisticated tactics, logistics and command structure required have challenged rebel fighters.

"In the beginning, it was street warfare, now it's changed," said Al Tahir al-Bour, a coordinator of one of Misurata's military units. "Now it's more of a logistics war. Even the weapons are different. First it was just AKs; now [Gaddafi's troops] are fighting with heavy artillery."

At the western front line, a group of young men sat smoking a hookah and clutching Belgian-made FN rifles, as rockets whooshed overhead. None of them had fired a gun before the revolution began in February. Despite their lack of training and heavy weaponry, morale seemed high, and the fighters said they were confident they could defeat Gaddafi's forces.

The rebel army here is almost entirely made up of volunteer fighters. In the east of the country, army units defected and joined revolutionary fighters, but Misurata's forces include shopkeepers and truck drivers, businessmen and students.

Fighters here said they are grateful for NATO air support but are often frustrated by the coalition's delayed responses. "If NATO helped us, we could have defeated all of them," complained Ibrahim al-Zubatta, a commander in one of the city's brigades, describing a recent battle in which NATO did not bomb Gaddafi's troops when they were exposed in open country.

"Sometimes we put the blame on NATO for the delay in starting operations, but we still want NATO to continue fighting, helping us with logistics and to be a partner in our war."

As the holy month of Ramadan approaches and temperatures soar, the fight is likely to get harder, the fighters say. But despite the current deadlock, they say they remain optimistic.

"We are determined to fight, and we can hold, even if it takes 10 years," said Mohammed bin Tahir.
Posted by: Steve White || 07/04/2011 00:00 || Comments || Link || E-Mail|| [6461 views] Top|| File under:
Explosion hits gas pipeline in northern Sinai
A pipeline carrying gas from Egypt to Israel and Jordan has been hit by an explosion, officials have said.

The blast happened at a pumping station at Nagah, in the Bir al-Abd region of the North Sinai governorate. One security source told the AFP news agency that the pipeline had been bombed by saboteurs.


Not too far east from Alexandria.

If confirmed, it would be the third attack on a pipeline in Sinai since February.

The security source told AFP that a car parked near the pipeline shortly before the blast. Previous attacks have been blamed on armed gangs.

The explosion sent flames into the sky and cut the flow of gas. Emergency services have been deployed to the area to try to bring the fire under control. There have so far been no reports of any casualties.
Posted by: Steve White || 07/04/2011 00:00 || Comments || Link || E-Mail|| [6463 views] Top|| File under:
Trial opens in deadly Egypt sectarian clashes
CAIRO — The trial began on Sunday of 48 people accused of involvement in deadly Muslim-Christian clashes in May that left 12 people dead, a judicial official said. A new dock was created in the courtroom in order to separate the Muslim and Christian defendants, as security forces surrounded the courthouse and families of the defendants staged protests outside.

The 28 defendants present — the search continues for the 20 others — all pleaded not guilty to charges ranging from premeditated murder and inciting sectarian tension to harming public security. The trial was adjourned to September 4, state news agency MENA said.

The clashes on May 7 in the working-class neighbourhood of Imbaba, an overcrowded maze of residential buildings and shops, left 12 dead and 52 injured. Muslims had attacked the Coptic Saint Mena church in Imbaba in a bid to free a Christian woman they alleged was being held against her will because she wanted to convert to Islam.

Copts scuffled with soldiers, blaming them for not doing enough to stop the fighting.

The clashes prompted hundreds Coptic Christians to hold a sit-in outside the state television headquarters to demand protection. That sit-in was attacked a week later, sparking further clashes that left dozens injured, raising fears of widespread sectarian unrest.
Posted by: Steve White || 07/04/2011 00:00 || Comments || Link || E-Mail|| [6461 views] Top|| File under:
Africa Subsaharan
Bomb kills 10 in beer garden northern Nigeria
"The bomb was planted at the middle of the 'mammy market' and at least 10 people have been killed and several others seriously injured from the explosion," said an army officer who asked not to be named. The so-called mammy market beer gardens are open air pubs and eateries found around police or military barracks and are open to both security personnel and civilians.
Posted by: Eohippus Phater7165 || 07/04/2011 00:00 || Comments || Link || E-Mail|| [6476 views] Top|| File under:
Nigeria 'militant' attacks leave 10 dead n Maiduguri
At least 10 people have been killed in a series of attacks blamed on Islamist terrorists militants in the north-eastern Nigerian city of Maiduguri, officials have said.

Military commander Gen Jack Nwaogbo said five people were killed when a bomb exploded on Sunday inside a bar frequented by soldiers and policemen. Terrorists Gunmen also shot dead four people late on Saturday and one person on Sunday.

Gen Nwaogbo blamed the killings on Boko Haram, which wants to establish an Islamic state in northern Nigeria. The group has also been accused of carrying out an attack on another bar in the same city last Sunday, which left 25 people dead.

Sunday's bomb blast ripped through a bar at a "mamy market" attached to a police barracks in Wulari area of Maiduguri, said Gen Nwaogbo, the head of a joint police and military taskforce. He said the attack was carried out around 1730.

Earlier, one person was shot dead in another part of the city by gunmen riding on a motorbike. A senior police officer told AFP the victim was a politician from the state's ruling All Nigeria Peoples Party, while another said it was the newly-appointed head of a local government council.

Overnight, gunmen shot dead four other people.

Boko Haram has carried out a number of bombings in north-eastern Nigeria, as well as an attack on police headquarters in the capital Abuja earlier this month. The group's trademark has been the use of gunmen on motorbikes.

Two years ago, Nigerian security forces brutally suppressed an uprising by Boko Haram, destroying their compound and then killing their leader in custody, says the BBC's Jonah Fisher in Lagos. Instead of disappearing, the group has regrouped and now appear to have the funding and expertise to launch attacks on an almost daily basis, our correspondent adds.
Posted by: Steve White || 07/04/2011 00:00 || Comments || Link || E-Mail|| [6464 views] Top|| File under:
Arabia
Besieged Yemen base seeks help
ADEN: An army brigade in south Yemen, trapped on its base since Islamist militants seized a nearby town, appealed for help on Sunday and said it needed troop reinforcements, weapons and water.
"We have been blockaded for over a month and have not received reinforcements, equipment, or even a drop of water in over two weeks," an officer at the embattled base said by telephone.


"We're getting awfully thirsty around here!"

The latest clashes near a local football stadium left at least a dozen people injured. The clashes in Zinjibar have forced thousands of families to flee to the southern city of Aden.

In the central city of Taiz on Saturday, tribesmen shot dead four Republican Guards and wounded eight others. The fighting between the guards and the tribesmen ended Sunday morning, witnesses said.
Posted by: Steve White || 07/04/2011 00:00 || Comments || Link || E-Mail|| [6461 views] Top|| File under:
Caribbean-Latin America
Top FARC leader narrowly escaped raid
BOGOTA, Colombia — Colombian President Juan Manuel Santos says the top leader of the leftist Revolutionary Armed Forces of Colombia narrowly escaped an attack on his camp by the country's armed forces.

Santos says Alfonso Cano fled the camp "in the space of 12 hours, no more" before the raid, leaving behind his clothes, half his belongings and two dogs that normally accompany him.

Santos told a news conference Sunday that it is the third time they have almost captured Cano. He said the raid took place Thursday in a rural region between the provinces of Huila and Cauca. It came after officials received a tip from within the rebel group.
Posted by: Steve White || 07/04/2011 00:00 || Comments || Link || E-Mail|| [6461 views] Top|| File under:
Zetas massing on Texas border
The state of Texas is warning Americans to avoid the Mexican border town of Nuevo Laredo over the July 4 independence day weekend, fearing that US citizens will be targeted.

State and local police have "received credible intelligence from multiple sources that indicates the Zetas Cartel is planning to target US citizens who travel to Nuevo Laredo this weekend," the Texas Department of Public Safety said in a statement.

Nuevo Laredo is located in the Mexican state of Tamaulipas on the Rio Grande river, which serves as the international border, across from the Texas border city of Laredo.

"According to the information we have received, the Zetas are planning a possible surge in criminal activity, such as robberies, extortions, carjackings and vehicle theft, specifically against US citizens," DPS Director Steven McCraw said in the statement. "We urge US citizens to avoid travel to Nuevo Laredo this weekend."

"There is no indication that these cartel-related criminal activities will occur in Texas," the Texas statement read, "but the DPS and Webb County Sheriff's Office cannot discount the information received that supports possible crimes against US citizens in Nuevo Laredo and perhaps the surrounding Mexican suburbs."

The statement adds that state and local police "are fully prepared to respond to any criminal activity that occurs within Texas."
Posted by: Skidmark || 07/04/2011 00:00 || Comments || Link || E-Mail|| [6477 views] Top|| File under:
Bad Guys Attack Federales in Northern Michoacan
For a map, click here. For a map of Michoacan, click here.
A force of 50 armed suspects travelling aboard ten trucks attacked a Policia Federal inspector early Saturday morning in northern Michoacan, where Policia Federal agents killed three armed suspects, according to Mexican news reports.

The attack took place at a former Procuradora General de la Republica (national attorney general) facility building in La Piedad municipaility where Miguel Angel Rosas Perez and 30 other Mexican Policia Federal agents kept their billets.

Rosas Perez and the assisting agents fought a gun battle against an estimated 50 armed suspects for nearly 30 minutes where 3,474 AK-47, 1,904 AR-15, and at least one Barrett .50 caliber BMG spent casings were found.

The attackers also used 40mm grenades. Reports say at least six grenades total were detonated against the façade of the building.

The building at the corner of Bulevar Heriberto Jara and Lazaro Cardenas was shot so many times it was described as a strainer.

Rosas Perez took over as Director of Municipal Public Security (Seguridad Pública Municipa) (Police Chief) March 24th following the murder of the former police chief, José Luis Guerrero Morales.

Although English language reports continue to make much of the establishment of Los Caballeros de Templarios (Knights Templars) supplanting La Familia Michoacana in Michoacan, and a purported rivalry between the groups, La Familia is not considered much of a factor in Michoacan, especially since the devastaing raids by the Policia Federal last January which virtually completely beheaded the group.

Three vehicles were abandoned and seized by security forces.
Posted by: badanov || 07/04/2011 00:00 || Comments || Link || E-Mail|| [6463 views] Top|| File under:
Europe
Italy expels Algerian jailed for planning attacks
ROME: Italy deported Algerian Yamine Bouhrama on Sunday after his prison term ended, saying he had been part of a group that tried to commit acts of terrorism on a scale exceeding the London and Madrid bombings.

Bouhrama was released from prison on Sunday after serving a six year sentence for association with the aim of international terrorism and fraud offenses, the Interior Ministry said in a statement, adding that he was immediately repatriated.

It said prior to his arrest in 2005 he had formed a militant group in Italy connected to Al-Qaeda.

"This cell was ready to commit acts of terrorism on an even more devastating level than those carried out at the time by the same group in Spain and in Britain," the ministry said.


Six years for being ready to carry out terrorist acts, followed by expulsion. He's laughing all the way to Algeria.
Posted by: Steve White || 07/04/2011 00:00 || Comments || Link || E-Mail|| [6465 views] Top|| File under:
India-Pakistan
Troops air-dropped Operation launched in central Kurram
[Dawn] A military offensive has been launched against

forces of Evil

in central tehsil of
Kurram Agency


...home of an intricately interconnected web of poverty, ignorance, and religious fanaticism, where the laws of cause and effect are assumed to be suspended...


and families have started fleeing the conflict zone, sources said.

A

bigwig

in

Beautiful Downtown Peshawar

confirmed that a `full-fledged operation' had been launched in the valley on Sunday.

Two weeks ago, the government had notified 80 square kilometres of the area in central Kurram as conflict zone.

"I have no specific details, but operation has started in the mountainous area," the official said.

Central Kurram is adjacent to Tora Bora, reportedly the stronghold of Al Qaeda in Afghanistan. Militants having lost their positions in

Wazoo

and other parts of Fata and Khyber-Pakhtunkhwa


... formerly NWFP, still Terrorism Central...


have set up their sanctuaries in Central Kurram.

The sources said that troops had been dropped from helicopters in Manato and Zaimukhet and army and paramilitary forces, backed by air force, were conducting a joint operation in the area.

They said that thousands of troops were taking part in the operation.

The military offensive has triggered displacement as large numbers of families have started moving to lower part of the tehsil where a relief camp has been set up at Durrani area.

The Fata Disaster Management Authority has set up two registration centres where 500 displaced families have enrolled
themselves so far.

According to official estimates, over 4,000 families are likely to flee their homes because of the military operation.
Posted by: Fred || 07/04/2011 00:00 || Comments || Link || E-Mail|| [6463 views] Top|| File under: TTP
Gunmen take Swiss couple to Pakistani tribal area
[Dawn] Gunmen who kidnapped two Swiss tourists in a volatile southwestern Pak province have taken them to a neighboring tribal area that was once a Taliban stronghold, a senior government official said Sunday.

The Swiss tourists, a man and a woman who were traveling through Balochistan by car, were kidnapped by

gunnies

Friday as they dined at a hotel in Lorali city.

Officials in the neighboring South
Wazoo tribal area have been asked to keep an eye out for "suspicious elements," said Baluchistan's home secretary, Zafarullah Baloch. Tribesmen in both areas have also been asked for help, he said.

The five

gunnies

were speaking Pashtu and drove off with the pair in a green car across the Zhob area of Baluchistan and eventually into South Waziristan, said Baloch.

South Waziristan served as the main sanctuary for the Pak Taliban before the military launched an offensive in 2009. But many

Death Eaters

still populate the area.

The kidnapping is the first such incident involving Swiss citizens in Pakistain, and authorities in Switzerland have set up a task force combining police and intelligence services to work on the case, the Swiss Foreign Ministry has said. The pair's identity was not disclosed.

Balochistan, which borders Iran and Afghanistan, is a particularly dangerous region in Pakistain. It is the scene of a low-level separatist insurgency, and criminal gangs involved in the kidnapping for ransom trade are common.

The Swiss were driving from

Punjab

province, and when they reached Lorali, about 90 miles (150 kilometers) north of Quetta, the capital of the province, they were given a police escort, local Pakistain officials have said. However,


Caliphornia hasn't yet slid into the ocean, no matter how hard it's tried...


once they reached its outskirts, beyond the area under police jurisdiction, they were left without security guides.

Most kidnapping victims in the country are Pak, but foreign aid workers, diplomats and other foreigners have also been targeted.
Posted by: Fred || 07/04/2011 00:00 || Comments || Link || E-Mail|| [6462 views] Top|| File under: TTP
Three policemen killed in Shangla checkpost attack
SHANGLA: Three policemen were killed and one injured when terrorists attacked a police checkpost at Karora on Chakasar Road on Sunday, police said.

The armed terrorists ambushed the checkpost manned by ASI Aurangzaib, constables Javed and Fazal Wakeel before dawn on Sunday, killing the three in gunfire.

Security has been beefed up in Shangla after the incident. It was the first incident of terrorism in Shangla after the establishment of peace in Malakand Division.
Posted by: Steve White || 07/04/2011 00:00 || Comments || Link || E-Mail|| [6462 views] Top|| File under:
Afghan army fires mortar shells into Pakistan
PESHAWAR/MULTAN: Afghan forces fired 10 mortar shells on Sunday that landed 800 metres inside Pakistan's South Waziristan Agency, security sources said.

"No loss of life or damage to property was, however, reported," they added. "Afghan National Army fired 10mortar shells on civilians in Angoor Adda area (last Pakistani town on border with Afghanistan) between 1030 hours to 1300 hours at Saturday night," sources spoke on the condition of anonymity. They said Pakistan lodged "protest" with the Afghan government through military and other channels.

Angoor Adda has been hit regularly by the NATO and Afghan forces, which remain in the hot pursuit of fleeing Taliban." However, firing from across the border leads to civilian casualties and Pakistani forces off and on return the fire," sources elaborated. Recent cross-border shelling triggered protests by Kabul and denials by Islamabad.

Responding to firing by Afghan forces into Pakistan's territory, Prime Minister Yousaf Raza Gilani said on Sunday that the government had taken up the issue, and Chief of Army Staff General Ashfaq Pervez Kayani and the foreign secretary visited Kabul to discuss cross-border shelling by Afghan security forces. Talking to reporters in Multan, he said, "The government of Pakistan has protested over border violations and taken up the matter with the Afghan government at diplomatic level."
Posted by: Steve White || 07/04/2011 00:00 || Comments || Link || E-Mail|| [6461 views] Top|| File under:
Seven killed in Karachi violence
Looks like just the usual mayhem in Pak-land...

KARACHI: Seven people, including an activist of a nationalist party, were killed in different incidents of violence in the city on Sunday.

Two unidentified men shot dead a worker of the Sindh Nationalist Party Khadim, 32, in Bhittaiabad. The victim was shifted to the Abbasi Shaheed Hospital where doctors pronounced him dead.

A Pesh Imam was killed in Ayub Goth. DSP Iftikhar Lodhi said Gul Khan was standing outside his mosque when two armed men shot him dead.

A youth was gunned down in Qasba Colony. Police said Fazlur Rehman, 17, was standing outside his house when unidentified men shot and injured him. He died on his way to the Jinnah Postgraduate Medical Centre.

A man, Rafiq, 32, was shot dead in Sector 9-F/1, Baldia Town. Police officials said apparently he was killed over a personal enmity.

The body of an unidentified person was found near Ghas Mandi within the remits of Napier police station. It was shifted to Edhi morgue for identification.

Two men, Saifullah, 40, and Salman, 32, were shot dead by unidentified armed men at a mobile shop in North Nazimabad, police said. The bodies were brought to the Abbasi Shaheed Hospital for autopsies.
Posted by: Steve White || 07/04/2011 00:00 || Comments || Link || E-Mail|| [6462 views] Top|| File under:
Iraq
3 civilians, 7 police killed in attacks
RAMADI, Iraq — Seven policemen and three civilians were killed in a drive-by shooting and other attacks in Iraq on Sunday, police and interior ministry officials said.

'At 8:30 am (0530 GMT), gunmen riding in a car and carrying automatic weapons killed five policemen guarding a checkpoint, before fleeing,' said a police officer in the Anbar provincial capital of Ramadi, west of Baghdad. He said the gunmen struck in the desert town of Rutbah, on the main highway leading from Baghdad towards Amman and Damascus.

Another policemen was killed by a gunman using a silencer in west Baghdad, while in the capital's centre a magnetic 'sticky bomb' that attaches to vehicles killed two civilians, an interior ministry official said.

Meanwhile, in the main northern city of Mosul, gunmen killed one policeman and wounded a second, police said. And in the northern oil hub of Kirkuk, a roadside bomb killed a civilian and wounded another, police said.
Posted by: Steve White || 07/04/2011 00:00 || Comments || Link || E-Mail|| [6463 views] Top|| File under:
Iraq civilian deaths at highest level since January
BAGHDAD: The number of civilians killed in violence in Iraq rose to 155 in June, the highest monthly level since January, according to government figures released on Friday.

The Health Ministry's June toll of killings in bombings and other attacks compared with 102 in May. In January, 159 civilians were killed.

Deaths of Iraqi police rose to 77 in June, the highest level this year, while 39 soldiers were killed, the highest toll since March, figures from the interior and defense ministries showed. In May, 45 police officers and 30 soldiers were killed.

The ministries said 192 civilians, 150 police officers and 112 soldiers were wounded in June attacks.

Violence in Iraq has dropped sharply from the height of sectarian fighting in 2006-07, but attacks against Iraqi and US security forces appear to be rising as the United States prepares to fully withdraw by end-December, more than eight years after the US-led invasion that toppled Saddam Hussein.

June marked the deadliest month for American troops in three years as 14 US service members were killed in hostile incidents.

At least 23 people were killed and scores wounded on June 23 when three bombs exploded in southwestern Baghdad, while two bombs killed at least 25 people at a checkpoint outside a provincial governor's house just south of Baghdad on June 21.
Posted by: Steve White || 07/04/2011 00:00 || Comments || Link || E-Mail|| [6461 views] Top|| File under:
Taking Lead, Iraqis Hope U.S. Special Operations Commandos Stay
Wonder if the NYT is getting nervous. Wouldn't help the Bambi '12 campaign if Iraq were to fall apart over the next year.

BAGHDAD — In darkness and dressed in black, the American and Iraqi Special Operations commandos navigated the dense urban neighborhood here in the capital and approached a house they believed to be a hide-out for two brothers suspected of carrying out assassinations and car-bomb attacks. As the Iraqis bashed in the door, the sound of glass shattering and screams pierced the nighttime stillness.

The Americans, having spent years taking the lead on such missions, waited outside until the house was secure.

The important thing, an American sergeant said after the raid was completed, is that the Iraqis took the lead on this mission. He spoke on the condition that he be identified only by rank to comply with the ground rules allowing a reporter access to an Army Special Forces unit. "They are the ones doing the dirty work," he said.

But Iraqi and American commanders worry that this crucial military legacy of the war may be at risk now that American forces are withdrawing this year under an agreement between the countries. Americans say the Iraqi special operations force, which was deliberately balanced with the country's main sects and ethnicities, is more capable than the Iraqi Army and may be critical in preventing a resilient insurgency from exploding into a sectarian civil war. Even as few Iraqi politicians are willing to admit publicly that they need American help, Iraqi soldiers say that American troops must stay longer to continue training and advising.

"The Americans need to stay because we don't have control over our borders," said Maj. Gen. Fadhel al-Barwari, commander of the Iraq Special Operations Force.

The commandos make up a tightknit community where relationships between Iraqis and Americans are especially strong, having been nurtured over multiple deployments. In some cases the Americans here are on their eighth or ninth rotation. "Would we hope after spending eight years in this country, sharing blood, sweat and tears, dying side by side, working with each other, that we would maintain a relationship?" Col. Scott E. Brower, commander of the Combined Joint Special Operations Task Force-Arabian Peninsula, said in an interview at a base north of Baghdad. "Of course we would."

The senior Iraqi military leaders have advised Prime Minister Nuri Kamal al-Maliki that some troops should stay. American officials have said they would agree to a such a request.


al-Maliki has a lot of politics to deal with on this one, since much of his party and allied parties are being bought out by Iran, and Iran wants us gone.

Even though combat has officially been declared over, Iraq still looks like a war to the Special Operations units scattered around the country.

"Yeah, anytime a guy's got a loaded gun and he's going out at midnight in a helicopter, you've got to treat it that way," said an American Special Forces major. Even so, he said, the risks of such work have diminished greatly. "It's been awhile since we've gotten in a good firefight," he said.

As the major spoke at a picnic table in Victory Base Complex, the vast American complex near the Baghdad airport, several American helicopters took off nearby, ferrying a team of Iraqi and American Special Forces troops on their way to capture a Shiite militiaman suspected of firing rockets at an American base.

On the recent nighttime raid organized to seize the two brothers, the commandos did not get their men, but they said that a vast majority of their raids ended with the capture of suspects. Shots are rarely fired.

There were about six Iraqis on the mission for each American, who were dressed in the same black fatigues the Iraqis wore. After the house was secured, several team members went to the roof, where an Iraqi commando rooted through a storage bin looking for explosives, repeatedly kicking a plastic cassette player that turned out not to be an improvised explosive device. Others monitored rooftops next door for threats.

Eleven family members were in the house, but not the suspects. As the relatives were questioned, several versions of the brothers' whereabouts emerged. According to one version, they had left that afternoon. In another, they had not been in the home for a year and a half.

"No bad guys tonight," said one American soldier, a chief warrant officer.

No weapons caches or explosives were found either. "Usually they don't keep the materials in the house," said the American chief warrant officer, who explained that they were often stored with a neighbor. "With the laws, we can't search the neighbor's house," he said.

American Special Operations units have been training and equipping an Iraqi counterterrorism force almost from the beginning of the war in 2003. General Barwari was made to do push-ups eight years ago by some of the Americans who still advise his unit. Today he lives in a palace once owned by Saddam Hussein, where he shares living space with peacocks, ostriches, pigeons, an alligator and two monkeys. From the palace, he directs near-nightly raids with the help of the Americans.

General Barwari, whose relationship with the American military began in 1991 in northern Iraq, benefited greatly from America's war here, and in its closing days he frets about what will become of his country without the American troops.

If Americans stay, he said, "He won't be fighting beside me, but he will give us air support."

"There are many things we don't have knowledge about," he added.

Some of the Iraqi units remain outside the regular military chain of command, and report directly to Mr. Maliki. This has proved to be fodder for the prime minister's critics who believe he has amassed too much power, and removing the units from his direct control was part of an American-backed power-sharing agreement last year that ended months of political stalemate after parliamentary elections. But that agreement has never been completed and is now threatening to come apart amid political discord. Mr. Maliki has yet to name ministers of defense and the interior, and the counterterrorist units remain under his control.

The American Special Operations advisers worry about what will happen to their Iraqi counterparts without their American relationships — and largess, evident in the Special Operations headquarters on Victory Base. The complex, paid for with $32 million of American money, includes $2 million for an indoor training ground the commandos refer to as the "shoot house." They note that many of the nighttime missions are carried out with American helicopters.

The American government has spent hundreds of millions of dollars training and arming these forces, yet the exact amount is unknown because the military has not fully accounted for it, according to a report late last year by the Office of the Special Inspector General for Iraq Reconstruction, which reported that only $237 million had been directly attributed to support for the Iraqi special forces.

The future of the American military here is a political decision in the hands of the government of Iraq, which must formally ask to modify the security agreement to allow some troops to stay.

The American "S.F. guys always believe we'll be back," said the American major.
Posted by: Steve White || 07/04/2011 00:00 || Comments || Link || E-Mail|| [6468 views] Top|| File under:
Israel-Palestine-Jordan
Palestinian activists to fly to Israel for protest
JERUSALEM: Pro-Palestinian groups say hundreds of activists from around the world intend to fly to Israel's airport on Friday to protest the country's naval blockade of the Gaza Strip and other policies.
By staging large demonstrations at the airport, Israeli media say the activists plan on disrupting flights. Media reported that already tight security at the airport will be beefed up. Police refused to comment on operational preparations.


I think the Israelis won't have any problems with these fools. Though I'm hoping they'd keep Benjamin Medea in a prison cell for a few days weeks months. After all, it's what she'd expect them to do, and I'd hate to see the Israelis disappoint her...

The groups that called Sunday for the protest are based in Europe and the US They include the International Solidarity Movement, a pro-Palestinian and terrorist support group that often sends fools rubes rustics idiots activists to the West Bank and Gaza.

The planned protests come amid stalled efforts by a flotilla of activists to reach Gaza by sea.
Posted by: Steve White || 07/04/2011 00:00 || Comments || Link || E-Mail|| [6461 views] Top|| File under:
Southeast Asia
Two election officials injured in southern Thailand
Two Thai election officials were injured Sunday, ambushed as they transported ballot boxes by car in Narathiwat's Si Sakhon district, while a bombing occurred in Ruso district in the afternoon.

Two election workers were shot by gunmen hiding on the side the road as they were transporting ballot boxes in Si Sakhon. Both of them have been hospitalised for medical treatment.

In another violent attack on general election day, a bombing took place in Ruso district, a half-hour after the polls closed. The explosion happened as army rangers escorted election workers carrying ballot boxes. Fortunately, no injuries were reported.
Posted by: ryuge || 07/04/2011 06:22 || Comments || Link || E-Mail|| [6463 views] Top|| File under:
Tanks, troops deployed in Hama
Syrian tanks and troops are being deployed in the restive city of Hama after the sacking of its governor, reports say.

Troops are said to be taking up positions at key entrances to Hama, and in the city centre. There are reports of gunfire and mass arrests taking place.

On Friday the city saw some of the biggest demonstrations yet against the rule of President Bashar al-Assad. A day later, Mr Assad sacked the governor of Hama, Ahmad Khaled Abdel Aziz.

Activists say more than 1,350 civilians and 350 security personnel have been killed across Syria since protests began in mid-March.

Rami Abdel-Rahman, president of the Syrian Observatory for Human Rights, said troops took up positions at Hama late on Saturday and "heavy gunfire" was heard in the city overnight. He told Reuters news agency there had been a number of arrests on the outskirts of the city.

"The authorities seem to have opted for a military solution to subdue the city," he said.

Tens of thousands of people were said to have taken part in protests in Hama on Friday.

The BBC's Owen Bennett-Jones, in the Lebanese capital Beirut, says there were reports that the army had eased its presence in the city earlier in the week, but the authorities now seem to be using overwhelming force.

The Syrian government has not commented on its latest military movements.
Posted by: Steve White || 07/04/2011 00:00 || Comments || Link || E-Mail|| [6462 views] Top|| File under:
Who's in the News
77
[untagged]
2
TTP
1
Taliban
Bookmark
E-Mail Me
The Classics
The O Club
Rantburg Store
The Bloids
The Never-ending Story
Thugburg
Gulf War I
The Way We Were
Bio
Merry-Go-Blog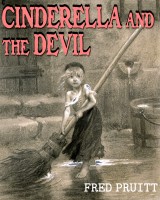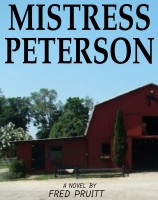 On Sale now!


A multi-volume chronology and reference guide set detailing three years of the Mexican Drug War between 2010 and 2012.

Rantburg.com and borderlandbeat.com correspondent and author Chris Covert presents his first non-fiction work detailing the drug and gang related violence in Mexico.

Chris gives us Mexican press dispatches of drug and gang war violence over three years, presented in a multi volume set intended to chronicle the death, violence and mayhem which has dominated Mexico for six years.
Click here for more information


Meet the Mods
In no particular order...


Steve White
Seafarious
Pappy
lotp
Scooter McGruder
john frum
tu3031
badanov
sherry
ryuge
GolfBravoUSMC
Bright Pebbles
trailing wife
Gloria
Fred
Besoeker
Glenmore
Frank G
3dc
Skidmark
Alaska Paul



Better than the average link...



Rantburg was assembled from recycled algorithms in the United States of America. No trees were destroyed in the production of this weblog. We did hurt some, though. Sorry.
3.235.120.150

Help keep the Burg running! Paypal: