Africa Horn
3rd round of Somalia-Somaliland dialogue opens in Turkey
But I think we all saw this coming...

GAROWE, Somalia -- A dialogue process between Somalia's Federal Government (SFG) and the country's separatist region of Somaliland entered a third round of discussions hosted by the Turkish government in Istanbul, Garowe Online reports.

Parliamentary delegations representing the SFG and Somaliland are currently in Istanbul, led by Federal MP Khalid Omar Ali and MP Baashe Mohamed Farah, Deputy Speaker of Somaliland Parliament, respectively. Speaking on VOA Somali Service on Sunday, the two MPs said the talks commence on Monday and that the agenda is "continuation" of the agenda of talks in June 2012 in Dubai, and April 13, 2013, in Istanbul.

Head of Somaliland's delegation, Deputy Speaker Baashe Mohamed Farah, said the Somaliland delegation's agenda is clear in demanding full independence from the rest of Somalia.

In previous two rounds of talks, hosted by UAE and Turkish governments respectively, the dialogue process commenced and the key agreements included continuation of dialogue and prevention of divisive comments via the media.


That's, um, quite an accomplishment for two rounds of talks. Did you also determine the shape of the table and the color of the tablecloth?

Puntland region borders Somaliland's separatist region in northern Somalia and has fought sporadic territorial conflict with Somaliland over Sool and Sanaag regions for over a decade.

However, Puntland is not represented in the talks and Puntland President Abdirahman Mohamed Farole had previously declared that any talks between the federal government and Somaliland that excludes Puntland will not be recognized by the Puntland authorities.


Splitter! Though you'd think there is an obvious solution here, depending on the shape of the table...
Posted by: Steve White || 07/09/2013 00:00 || Comments || Link || E-Mail|| [858 views] Top|| File under:
Africa North
Tunisia police to probe attack on actors
[Al Ahram] Tunisia's public prosecutor Monday ordered police to investigate an attack on 19 actors by Salafist

Mohammedan

s, while they decided whether to charge the artists with alleged "indecency", a lawyer for the drama group said.

"The public prosecutor decided ...to allow the investigation to progress so that

coppers

could hear the artists' statements as victims," their lawyer Ghazi Mrabet said.

The actors had been due to appear before the public prosecutor on Monday, and were expected to be charged with indecency.

Mrabet added that the prosecutor had not yet decided whether or not to press charges against the members of the theatre troupe.

"The artists should receive a summons from the police now," he said.

The group was putting on a performance in the western town of Kef in a small theatre and in the street when ultra-conservative Salafist

Mohammedan

s attacked them.

Supporters of the actors said that police had not bothered the Salafists


...Salafists are ostentatiously devout Moslems who figure the ostentation of their piety gives them the right to tell others how to do it and to kill those who don't listen to them...


, while they placed in durance vile
Into the paddy wagon wit' yez!
the artists and asked for them to be prosecuted for indecent behaviour, a charge that carries a sentence of up to six months in prison.

Police have not made their statements available to the actors' defence lawyers, so the exact nature of what they are accused of remains unclear.

The performance in question was organised to raise funds for a local theatre in Kef damaged in an arson attack.

Police said the performance was also a tribute to anti-Islamist MP Chokri Belaid, who was assassinated in February by suspected Salafists. Entertainers are frequent targets of Salafists.
Posted by: Fred || 07/09/2013 00:00 || Comments || Link || E-Mail|| [383 views] Top|| File under: Salafists
US calls for 'maximum restraint' from Egypt military
[Al Ahram] The United States on Monday called on Egypt's military to exercise "maximum restraint" after dozens of people were killed while demonstrating against last week's ouster of president Mohamed Morsi. "Egypt's stability and democratic political order are at stake," State Department spokeswoman Jen Psaki told reporters during a briefing in which she said Washington "strongly" condemns violence on all sides.
Posted by: Fred || 07/09/2013 00:00 || Comments || Link || E-Mail|| [883 views] Top|| File under: Arab Spring
US condemns Brotherhood's violence calls
[Al Ahram] The White House on Monday condemned "explicit" calls to violence by Egypt's Muslim Brotherhood and said it would take its time to determine whether the ouster of president Mohamed Morsi was a military coup. When asked how long it would take to determine whether Egypt's military had carried out a coup by forcing Morsi from power, White House spokesman Jay Carney said the administration was wary of moving "unnecessarily quickly."
Posted by: Fred || 07/09/2013 00:00 || Comments || Link || E-Mail|| [378 views] Top|| File under: Muslim Brotherhood
Egypt's Nour Party proposes alternative 'roadmap,' slams interim president
[Al Ahram] The Salafist Nour Party proposed an initiative on Monday as an alternative to the army-imposed "roadmap" for Egypt's political transition, which was unveiled last week by Defence Minister Abdel-Fattah El-Sisi following the ouster of former president Mohamed Morsi.

The initiative, the party said, should involve all political currents, along with the armed forces. It should also include the formation of a committee tasked with fostering "national reconciliation."

The committee, the party added, should "tackle the problem from the very beginning, when Mohamed Morsi came in conflict with opposition forces, and should include credible figures under Al-Azhar's supervision."


Wonder what kind of solution a committee sponsored and supervised by Islamic holy men would devise?

The initiative came in response to statements made by Al-Azhar Grand Sheikh Ahmed El-Tayeb, who had initially endorsed the military-imposed roadmap, in which El-Tayeb called for alternative proposals for the country's post-Morsi transitional phase.
Posted by: Fred || 07/09/2013 00:00 || Comments || Link || E-Mail|| [365 views] Top|| File under: Salafists
White House to decide if Egyptian act was a 'coup'
[USATODAY] The White House is reviewing whether last week's removal of Egyptian President Mohammed Morsi constituted "a coup" -- a decision that will affect billions in U.S. aid to the embattled nation.

"This is a complex and difficult issue, with significant consequences," said White House

front man

Jay Carney on Monday.

Sen. John Maverick McCain
... the Senator-for-Life from Arizona, former presidential candidate and even more former foot soldier in the Reagan Revolution...
, R-Ariz., and other

politician

s said what happened in Egypt last week was clearly a coup, as the military removed and placed in durance vile
Drop the heater, Studs, or you're hist'try!
a democratically elected Morsi, established an interim government and called for new elections.

They have called for suspension of aid, if only to pressure the Egyptian military to follow through on its promise to hold new elections as quickly as possible. "If millions of Egyptians come to believe that democracy offers them no opportunity to advance their goals peacefully, it will only fuel violence and extremism," McCain said.
Posted by: Fred || 07/09/2013 00:00 || Comments || Link || E-Mail|| [895 views] Top|| File under: Arab Spring
Africa Subsaharan
Boko Haram banned in Nigeria after US bounty announced
The Islamist group Boko Haram has been officially banned by the Nigerian government and declared a terrorist network.

The move follows an announcement by the United States that it will pay an unprecedented bounty for the capture of key leaders of terror networks in West and North Africa.
Posted by: Steve White || 07/09/2013 00:00 || Comments || Link || E-Mail|| [370 views] Top|| File under: Boko Haram
British Government Bans Boko Haram
LONDON -- Britain's government is banning Nigerian terrorist insurgent group Boko Haram, a move that makes membership of or support for the terrorist organization a criminal offense.

Britain's Home Office said in a statement Monday that Boko Haram would be added to its list of outlawed terrorist organizations, a roster of foreign and domestic terror groups that includes al-Qaida and the Irish Republican Army. The move is subject to parliamentary approval.

Boko Haram, a terrorist radical Muslim group whose name means "Western education is sacrilege," has been blamed for a spate of brutal terrorist attacks across Nigeria, including one on Saturday which left at least 30 people dead when a dormitory was set ablaze while the students slept.
Posted by: Steve White || 07/09/2013 00:00 || Comments || Link || E-Mail|| [386 views] Top|| File under: Boko Haram
China-Japan-Koreas
2 Koreas Agree to Reopen Kaesong Complex
Officials from North and South Korea in marathon talks from Saturday morning to the early hours of Sunday agreed in principle to reopen the Kaesong Industrial Complex. The officials met at the border truce village of Panmujom. They said both sides wish to "normalize operations" at the industrial park and "resolve difficulties" faced by the manufacturers that had to close their facilities.

The agreement comes 96 days after North Korea on April 3 closed the border to traffic going into the industrial park, apparently aggrieved by South Korean media reports that it would not be able to close the complex as it needs the money too badly.

The two sides agreed to let the South Korean manufacturers check and repair machinery in their factories and collect finished goods and raw materials. The North promised South Korean personnel safe passage.

Follow-up talks are scheduled for Wednesday in Kaesong, which is when the manufacturers will also visit.

But the two sides failed to agree on specific terms necessary for operations to resume. The South called on North Korea to admit responsibility for the shutdown of the industrial complex and provide solid guarantees for the safety of South Korean personnel. But North Korea apparently did not respond.

A government official here said the latest agreement was only "in principle" and added it does not signify a return to the former state of affairs.
Posted by: Steve White || 07/09/2013 00:00 || Comments || Link || E-Mail|| [415 views] Top|| File under: Commies
Government
Files on Bin Ladin raid moved to McLean, VA - Huffpo
WASHINGTON -- The nation's top special operations commander ordered military files about the Navy SEAL raid on Osama bin Laden's hideout to be purged from Defense Department computers and sent to the CIA, where they could be more easily shielded from ever being made public.


SOCOM now in charge of file storage at CIA ?


The secret move, described briefly in a draft report by the Pentagon's inspector general, set off no alarms within the Obama administration even though it appears to have sidestepped federal rules and perhaps also the Freedom of Information Act.


Alarm bells only are only for surprises.


An acknowledgement by Adm. William McRaven of his actions was quietly removed from the final version of an inspector general's report published weeks ago.


Long, long ago. You'd hardly remember. In fact, I can now hardly remember Dr. Shakil Afridi
Posted by: Besoeker || 07/09/2013 00:00 || Comments || Link || E-Mail|| [450 views] Top|| File under:
India-Pakistan
Senate committee proposes 7-point Action Plan for Cyber Secure Pakistan
[Dawn] The Senate Committee on Defence and Defence Production organised a policy seminar on "Defending Pakistain Through Cyber Security Strategy" in coordination with Pakistain Information Security Association (PISA) in order to address security issues related to the internet.

The event was held at the Pakistain Institute of Parliamentary Services (PIPS) in the federal capital city of Islamabad in wake of startling revelations made by Edward Snowden who claimed that the American National Security Agency (NSA) was spying on Pakistain through internet and online communication systems with 13.5 billion pieces of email, phone and fax communications intercepted.

Senator Mushahid Hussain, Chairman of Senate Committee on Defence and Defence Production, in his welcoming address, highlighted the cyber security threat and how it can affect Pakistain's national defence, security, intelligence, diplomacy, nuclear and missile programme, economy, energy, education, civil aviation as well as industrial and manufacturing units both in the private and public sector.

"Cyber security is an issue of paramount importance for Pakistain's stability and progress," the Senator added.

"Our cyber security must have three fundamental elements. Pakistain's digital infrastructure must have the ability to resist attacks, cyber penetration and disruption; Defend against emerging cyber threats, whether state sponsored or otherwise, and ability to retaliate regionally, at least; Ability to recover quickly from cyber incidents, whether caused by cyber aggression, accident or natural disaster," said Mushahid Hussain while addressing the participants of the moot.

Since last year, the Senate Committee on Defence & Defence Production had identified cyber warfare as a new, non-military security threat to the country given its location and strategic role.

During the Q&A Session, Senator Farhatullah Babar suggested the formation of a focal ministry or division exclusively to handle cyber security issues.

He said laws for data protection should be introduced and in this regard, industry experts have to join hands with Parliamentarians.
Posted by: Fred || 07/09/2013 00:00 || Comments || Link || E-Mail|| [353 views] Top|| File under: Govt of Pakistan
No executions in Pakistan until President Zardari retires
[Dawn]
President Asif Ali Ten Percent Zardari


... husband of the late Benazir Bhutto, who has been singularly lacking in curiosity about who done her in ...


would not reject any mercy petitions of criminals facing the death penalty as long as he is in office, a close presidential aide said Monday.

Presidential

front man

Senator Farhatullah Khan Babar confirmed that President Zardari would prolong the matter until he retires on September 8, 2013.

In Pakistain, all executions must be approved by the president.

A presidential order issued in 2008 had imposed a moratorium on the death penalty. The Pakistain

Mohammedan

League -- Nawaz (PML-N) government decided to end the moratorium after the presidential order expired on 30 June.
Posted by: Fred || 07/09/2013 00:00 || Comments || Link || E-Mail|| [388 views] Top|| File under: Govt of Pakistan
Al Jazeera: Report calls handling of bin Laden affair a 'national disgrace'
[USATODAY] According to Al Jazeera, the report finds the government's intention in conducting the inquiry was likely aimed at "regime continuance, when the regime is desperate to distance itself from any responsibility for the national disaster that occurred on its watch." It says that the inquiry was likely "a reluctant response to an overwhelming public and parliamentary demand."

The report blames "Government Implosion Syndrome" for lack of intelligence on bin Laden's nine-year residence in Pakistan and its response to the U.S. raid.

The commission says Bin Laden and his family were apparently able to stay and travel in Pakistan without detection because he had a small, but dedicated, network "that met their every need."

"They kept a very low profile and lived extremely frugally," the report says. "They never exposed themselves to public view. They had the cover of the two Pakistani Pashtun couriers cum security guards. They had minimum security. OBL successfully minimized any 'signature' of his presence. His minimal support blended easily with the surrounding community."

Al Jazeera quotes the report as saying the commission finds that "culpable negligence and incompetence at almost all levels of government can more or less be conclusively established."

The report focuses intently on the night of the raid, interviewing bin Laden's family and members of the household extensively.

In summing up its assessment of the killing of bin Laden, the commission spares few words:
The whole episode of the U.S. assassination mission of May 2, 2011 and the Pakistan government's response before, during and after appears in large part to be a story of complacency, ignorance, negligence, incompetence, irresponsibility and possibly worse at various levels inside and outside the government.

Among other findings:
Bin Laden entered Pakistan in mid-2002 after narrowly escaping capture in the battle of Tora Bora in Afghanistan. Over nine years, he moved to various places inside the country, including South Waziristan and northern Swat Valley.


In Swat, the al-Qaeda leader reportedly met with Khalid Shaikh Mohammad, the alleged mastermind of the 9/11 attacks, in early 2003. About a month later, KSM was captured in Rawalpindi in a joint U.S.-Pakistani operation, and bin Laden fled the area.


Bin Laden, along with two of his wives and several children and grandchildren, moved into the custom-built compound in Abbottabad, a military garrison town, in 2005 and lived there until the U.S. raid.


Bin Laden was very concerned about surveillance. The report says bin Laden wore a cowboy hat outside to avoid detection from above and considered buying and cutting down a row of poplar trees on the perimeter of the Abbottabad compound because he thought it might provide cover for observers.


The presence of a CIA support network to help track down bin Laden without the Pakistani establishment's knowledge was "a case of nothing less than a collective and sustained dereliction of duty by the political, military and intelligence leadership of the country."
Posted by: Fred || 07/09/2013 00:00 || Comments || Link || E-Mail|| [901 views] Top|| File under: al-Qaeda
Iraq
Saddam Hussein's half brother dies of cancer
Saddam Hussein's half brother and former director of his feared general security services died of cancer on Monday in a Baghdad hospital, a senior official said. Sabawi Ibrahim Al Hassan, who had received several death sentences, was transferred to the hospital from prison as his health deteriorated at dawn. His body will be handed over to his family.

Al-Hassan had lived in exile for a period after the 2003 U.S.-led invasion, but was deported to Iraq by the Syrian government in 2005. He was suspected of directing and financing insurgency operations by Saddam loyalists in Iraq from Syria.

His photo appeared as the Six of Diamonds in decks of playing cards distributed by the US military featuring members of Saddam's deposed regime. Al Hassan was No. 36 on the US list of the 55 most-wanted Iraqis at the time.

Under Saddam, Al Hassan served as head of intelligence and security during the 1991 Gulf War. He then ran the general security services until 1996, when he took up his final post of presidential adviser to Saddam.

His son, Ayman Sabawi Ibrahim, was arrested in Saddam's hometown of Tikrit and was sentenced to life in prison, but escaped in northern Iraq in late 2006.
Posted by: Steve White || 07/09/2013 00:00 || Comments || Link || E-Mail|| [370 views] Top|| File under:
Israel-Palestine-Jordan
Arab Israeli jailed for joining Syria rebels
[Al Ahram] An Arab Israeli was sent to jail on Monday for more than two years for going to Syria where he joined rebels battling against the regime of
Hereditary President-for-Life Bashir Pencilneck al-Assad


Lord of the Baath...


Hikmat Massarwa, from Taibe village in Galilee, was given 30 months in prison by Lod District Court as part of a plea bargain in which he admitted contacts with an enemy agent, illegally leaving the country and infiltration.

Israel is technically at war with Syria and it is illegal for its citizens to travel there.

Massarwa, born in 1984, was jugged
Drop the rod and step away witcher hands up!
on March 19 after returning from Syria, where he underwent military training with the rebels, the Shin Bet domestic security agency said in April.

A Shin Bet statement said: "Massarwa went to Syria with the aim of joining world jihad elements who are working against the Syrian army" and had military training at a rebel camp he helped set up.

The original indictment included the charge of undergoing military training, which was removed in the plea bargain.

Massarwa told

Sherlocks

that he went to Syria to look for his brother, who was fighting there, Monday's ruling read.

The Shin Bet noted that Massarwa was approached by rebel forces to "carry out a

suicide kaboom

against the forces of the Assad regime, but he says he refused to do it".

"The General Security Services (Shin Bet) sees Arab Israelis going to Syria as a very dangerous phenomenon," the agency said.

A Shin Bet spokeswoman said at the time that there had been only isolated incidents of Arab Israelis going to Syria.
Posted by: Fred || 07/09/2013 00:00 || Comments || Link || E-Mail|| [378 views] Top|| File under:
Jordan Islamists condemn Egypt 'massacre'
[Al Ahram] Jordan's

Moslem Brüderbund

on Monday condemned the "massacre" of 51 loyalists of Egypt's ousted Islamist president Mohamed Morsi and urged more demonstrations to restore him.

"We strongly condemn the massacre committed by the neo coupists that has clearly showed the truth about the bloody military coup," the Islamic Action Front


...Jordan's branch of the Moslem Brüderbund...


(IAF), the political arm of the

Moslem Brüderbund

, said on its website.

"We hail the millions of people demonstrating to defend the legitimacy and urge the great Egyptian people to continue their protests to foil the military coup and restore the elected president."
Posted by: Fred || 07/09/2013 00:00 || Comments || Link || E-Mail|| [412 views] Top|| File under: Muslim Brotherhood
Syria-Lebanon-Iran
Syria Baath party leadership replaced, including VP
[Al Ahram] Syria's ruling Baath party, headed by the country's embattled
Hereditary President-for-Life Bashir Pencilneck al-Assad


Light of the Alawites...


, announced on Monday that its top leadership would be replaced, including Vice President Farouk al-Sharaa.

The party's central committee "held a lengthy meeting... on Monday morning," at which "a new national leadership was chosen," the Baath party website said.

It published the names of the new leadership, which included none of the party's old chiefs with the exception of Assad.
Posted by: Fred || 07/09/2013 00:00 || Comments || Link || E-Mail|| [416 views] Top|| File under: Govt of Syria
Syria rebel PM Ghassan Hitto resigns
[Al Ahram] Syria's rebel prime minister Ghassan Hitto announced his resignation on Monday, nearly four months after his appointment and having failed to form a government. "I announce I will not continue in my capacity as prime minister tasked with leading the interim government, though I emphasise I will continue working for the interests of the revolution and towards achieving its objectives," Hitto said in an online statement.
Posted by: Fred || 07/09/2013 00:00 || Comments || Link || E-Mail|| [371 views] Top|| File under:
Russia doubts new Syrian opposition leader's commitment to peace
[Al Ahram] Russia said on Monday that remarks by the new leader of the opposition Syrian National Coalition have raised questions about his dedication to a political solution of the conflict, and urged the group to commit to attending a peace conference.

Ahmad Jarba, elected president of the coalition on Saturday, told

Rooters

the opposition would not go to the conference that Russia and the United States are trying to convene in Geneva unless its military fortunes improve.
Posted by: Fred || 07/09/2013 00:00 || Comments || Link || E-Mail|| [368 views] Top|| File under:
Iran to unveil new missiles, drones
Minister of Defense and Armed Forces Logistics Brigadier General Ahmad Vahidi said on Monday that the Iranian forces are to test fire new generation of missiles and unmanned planes in the near future, IRNA reported.

Iran has attained significant success in other defense sectors which will be made known to public in due time, Vahidi said.
Posted by: Steve White || 07/09/2013 00:00 || Comments || Link || E-Mail|| [492 views] Top|| File under:
Who's in the News
27
[untagged]
5
Arab Spring
3
Govt of Pakistan
3
Muslim Brotherhood
3
Salafists
2
Boko Haram
1
al-Qaeda
1
Govt of Syria
1
Commies
1
TTP
1
al-Qaeda in Iraq
1
Thai Insurgency
Bookmark
E-Mail Me
The Classics
The O Club
Rantburg Store
The Bloids
The Never-ending Story
Thugburg
Gulf War I
The Way We Were
Bio
Merry-Go-Blog
Hair Through the Ages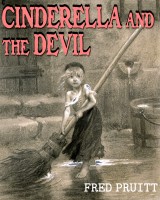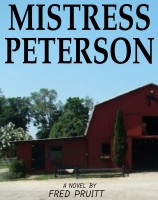 On Sale now!


A multi-volume chronology and reference guide set detailing three years of the Mexican Drug War between 2010 and 2012.

Rantburg.com and borderlandbeat.com correspondent and author Chris Covert presents his first non-fiction work detailing the drug and gang related violence in Mexico.

Chris gives us Mexican press dispatches of drug and gang war violence over three years, presented in a multi volume set intended to chronicle the death, violence and mayhem which has dominated Mexico for six years.
Click here for more information


Meet the Mods
In no particular order...


Steve White
Seafarious
Pappy
lotp
Scooter McGruder
john frum
tu3031
badanov
sherry
ryuge
GolfBravoUSMC
Bright Pebbles
trailing wife
Gloria
Fred
Besoeker
Glenmore
Frank G
3dc
Skidmark
Alaska Paul



Better than the average link...



Rantburg was assembled from recycled algorithms in the United States of America. No trees were destroyed in the production of this weblog. We did hurt some, though. Sorry.
35.172.233.215