Afghanistan
Afghan spies arrest US translator for torture
[Dawn] Afghanistan's intelligence agency is holding an Afghan-American translator on suspicion of torturing and killing civilians while working for US special forces, officials said Monday.

Zakrya Kandahari, who worked with the elite US troops in Wardak province bordering Kabul, was enjugged
I ain't sayin' nuttin' widdout me mout'piece!
in May by the National Directorate of Security (NDS) following an order from President Hamid Maybe I'll join the Taliban Karzai
... A former Baltimore restaurateur, now 12th and current President of Afghanistan, displacing the legitimate president Rabbani in December 2004. He was installed as the dominant political figure after the removal of the Taliban regime in late 2001 in a vain attempt to put a Pashtun face on the successor state to the Taliban. After the 2004 presidential election, he was declared president regardless of what the actual vote count was. He won a second, even more dubious, five-year-term after the 2009 presidential election. His grip on reality has been slipping steadily since around 2007, probably from heavy drug use...
"Zakrya Kandahari... a translator for American special forces in Nerkh district of Wardak, accused of multiple felonies, was tossed in the calaboose
Book 'im, Mahmoud!
in a special operation," the spy agency said in its first report on the case.

Three guns, a laptop and several fake documents were found in his possession during the raid in the southern city of Kandahar, the NDS added in a statement.

Jawid Faisal, a

front man

for the governor of Kandahar, told AFP that Kandahari was arrested 45 days ago while hiding in a friend's house in the city and had been sent to Kabul.

Karzai in February ordered US special forces to leave Wardak, a hotbed of Taliban

bad boy

activity.

The Afghan government had accused Afghans working with US troops of torture and murder, and said it would tackle the alleged abuse which had triggered widespread outrage.
Posted by: Fred || 07/09/2013 00:00 || Comments || Link || E-Mail|| [499 views] Top|| File under:
Africa Horn
Journalist killed in Somalia
GALKAYO, Somalia -- A Somali journalist was shot dead by unidentified gunmen on Sunday, the fifth media worker to be killed in the conflict-ridden country this year, a colleague and witnesses said. Liban Abdulahi Farah, also known as Liban Qaran, worked for the newly launched Kalsan satellite television station.

He was attacked on his way home in the central town of Galkayo, on the border between the semi-autonomous region of Puntland and the region of Galmudug.

"We are really devastated with the information about the death of Liban Qaran," said his colleague Abdukadir Ahmed. "Four armed men opened fire and killed him."

Mohamed Gelle, a witness, said the victim died instantly.

"They shot him several times in the upper part of his body," he said. "The killers escaped the scene."
Posted by: Steve White || 07/09/2013 00:00 || Comments || Link || E-Mail|| [551 views] Top|| File under:
Africa North
Report: Egyptian Army Arrests 14 Jihadists In Sinai's El-Arish
[Ynet] The Paleostinian news agency Maan reported that Egyptian army forces incarcerated
Drop the gat, Rocky, or you're a dead 'un!
on Sunday 14 members of jihad groups in Sinai during an operation in the city of el-Arish.

According to Egyptian army sources, among those arrested there is one Paleostinian, who allegedly confessed that he intended to cooperate with other jihadist

Death Eaters

in Sinai in order to assassinate Egyptian army soldiers.
Posted by: trailing wife || 07/09/2013 00:18 || Comments || Link || E-Mail|| [526 views] Top|| File under: Salafists
Gaza Militants Infiltrate Sinai
[Ynet] Dozens of members of

Death Eater

groups affiliated with the

Moslem Brüderbund

have left the

Gazoo

Strip headed to the Sinai Peninsula to fight the Egyptian army, Ynet has learned.

The

bully boyz

are taking part in the

Moslem Brüderbund

's struggle against the ouster of President Mohamed Morsi. They had been taken part in battles in El-Arish over the weekend and attacked several Egyptian army posts.
Posted by: trailing wife || 07/09/2013 00:18 || Comments || Link || E-Mail|| [962 views] Top|| File under: Muslim Brotherhood
Armed Islamists attack state buildings in Port Said
[Al Ahram] Unknown assailants have attacked the traffic police directorate in Egypt's Port Said, reported Ahram's Arabic website.

The website quoted Port Said's security chief as saying that "Islamists" used cars and

cycle of violence

s to attack the government building in a drive-by shooting.

The shooting was met with police fire and the perpetrators, who fled, are being tracked down by security, Ahram reported.

Another shooting took place at the city's port, targeting trucks. The shooters also

expeditiously departed at a goodly pace

.

The attacks follow recent unrest after the Egyptian military intervened last week to depose president Mohamed Morsi, fulfilling the demands of millions of Egyptians who

erupted into the streets

on 30 June.

Violence surged Monday morning as 51 pro-Morsi protesters and an army officer died in

festivities

between the supporters of the deposed president and the Republican Guard in Cairo.

The Egyptian army blamed

gang

s of Morsi supporters for initiating the violence, while the president's supporters claimed that peaceful protesters were attacked by the army during dawn prayers.
Posted by: Fred || 07/09/2013 00:00 || Comments || Link || E-Mail|| [524 views] Top|| File under: Arab Spring
Egypt's Rebel group calls for probe into Cairo violence, blames Islamists
[Al Ahram] Egypt's Rebel campaign has called for an independent investigation into what it described as the "lamentable" violence outside a Cairo military barracks early Monday in which dozens of protesters were killed in

festivities

with security personnel.

At least 51 were killed and 435 injured in violence between Egypt's army and supporters of toppled president Mohamed Morsi outside the Republican Guard headquarters in Cairo's Nasr City district.

The Rebel campaign, which was the driving force behind the 30 June protests culminating in Morsi's ouster, urged the president's supporters, namely the

Moslem Brüderbund

, "not to drag the country into a violent conflict."

In a Monday statement, the group claimed that it had adhered to peaceful protest on 30 June. It went on to blame outbreaks of violence since Morsi's ouster on the

Moslem Brüderbund

, the group which propelled Morsi to the presidency last year.

Running street battles between supporters and opponents of the toppled president in Cairo and other Egyptian governorates have led to dozens of deaths and injured hundreds of injuries, raising the spectre of further violence and polarisation.

Rebel also called on the pro-Morsi camp to distance itself from calls for escalation or international intervention.

The

Moslem Brüderbund

's Freedom and Justice Party has called for international mediation in the aftermath of recent violence, so as to "prevent more massacres" and stop Egypt from following the same route as strife-torn Syria.

Some politicians condemned the Brotherhood's call, urging leaders of the Islamist party to engage in talks with Egypt's interim administration -- installed by the military following Morsi's ouster -- and the armed forces to resolve the current political standoff.
Posted by: Fred || 07/09/2013 00:00 || Comments || Link || E-Mail|| [508 views] Top|| File under:
Egypt unrest: Interim leader outlines election timetable
[BBC.CO.UK] Egypt's interim leader has outlined his timetable for new elections, amid continuing unrest in the country.

Adly Mansour's decree envisages changes to the Islamist-drafted constitution and a referendum, which would pave way the way for elections early next year.

This comes as at least 51 people were killed in the capital Cairo.

The

Moslem Brüderbund

says its members were fired on at a sit-in for ousted President Mohammad Morsi. The army says it responded to an armed provocation.

Mr Morsi, an Islamist and Egypt's first freely elected leader, was removed from office by the army last week after mass protests.

His supporters accuse the military of staging a coup, but his opponents say the move is the continuation of the revolution that deposed President Hosni Mubarak


...The former President-for-Life of Egypt, dumped by popular demand in early 2011...


in 2011.

Protests
Mr Mansour issued the decree late on Monday.

It says that a panel to amend the constitution - which was suspended last week - would be formed within 15 days.

The changes would then be put to a referendum - to be organised within four months.

This would lead to parliamentary elections - which could be held early in 2014.

Finally, presidential elections would be called once the new parliament convenes.

The

Moslem Brüderbund

has so far made no public comment on the proposed timetable.

Mr Mansour's move comes amid continuing mass protests by both supporters and opponents of Mohammad Morsi.
Posted by: Fred || 07/09/2013 00:00 || Comments || Link || E-Mail|| [502 views] Top|| File under:
India-Pakistan
Leaked report shows Bin Laden's 'hidden life'
Former al-Qaeda chief Osama bin Laden was able to hide in Pakistan for nine years due to the "collective failure" of state military and intelligence authorities, a leaked Pakistani government report has revealed.

The report, obtained exclusively by Al Jazeera's Investigative Unit,


...and available at the link, in English no less...

also outlines how "routine" incompetence at every level of civil governance structure allowed the once world's most wanted man to move to six different locations within the country.

The report of the Abbottabad Commission, formed in June 2011 to probe the circumstances around the killing of Bin Laden by US forces in a unilateral raid on the Pakistani city of Abbottabad, draws on testimony from more than 200 witnesses, including members of Bin Laden's family, Pakistan's then spy chief, senior ministers in the government and officials at every level of the military, bureaucracy and security services.

It was released by the Al Jazeera Investigative Unit on Monday, after being suppressed by the Pakistani government.

The Abbottabad Commission was charged with establishing if the failures of the Pakistani government and military were due to incompetence or complicity, and was given overarching investigative powers.

The Commission's 336-page report is scathing, holding both the government and the military responsible for "gross incompetence" leading to "collective failures" that allowed both Bin Laden to escape detection, and the United States to perpetrate "an act of war".


Of course they have to blame us infidels, but they're pretty harsh on the Pak government. Given that Nawaz is now in charge he could use this to beat on the army and intel if he wanted.

Moreover, through the testimony of Bin Laden's family members, intelligence officials and the wife of one of his couriers, the Commission was able to piece together a richly detailed image of Bin Laden's life on the run from authorities, including details on the secluded life that he and his family led in Abbottabad and elsewhere.

It found that Bin Laden entered Pakistan in mid-2002, after narrowly escaping capture in the Battle of Tora Bora in Afghanistan in December 2001. Intelligence officials say he stayed briefly in the South Waziristan and Bajaur tribal areas of Pakistan, before moving to the northern Swat Valley to stay with his guards, Ibrahim and Abrar al-Kuwaiti, for several months.

While in Swat, Bin Laden reportedly met with Khalid Shaikh Mohammad, the alleged mastermind of the 9/11 attacks against the United States, in early 2003. A month later, Mohammad was captured in Rawalpindi in a joint US-Pakistani operation, and Bin Laden fled Swat.

Bin Laden turned up next in the town of Haripur, in northern Pakistan, where he stayed for two years in a rented house with two of his wives and several of his children and grandchildren.

In August 2005, they all moved to a custom-built compound in Abbottabad, a military garrison town located about 85km away from the Pakistani capital, Islamabad. He stayed there for six years, until he was killed in the US operation in May 2011.

'Culpable negligence'

According to the Commission's investigations, Pakistan's intelligence establishment had "closed the book" on Bin Laden by 2005, and was no longer actively pursuing intelligence that could lead to his capture.

Moreover, it found that there had been a complete collapse of governance and law enforcement - a situation it termed "Government Implosion Syndrome", both in the lack of intelligence on Bin Laden's nine-year residence in Pakistan, and in the response to the US raid that killed him. It finds that "culpable negligence and incompetence at almost all levels of government can more or less be conclusively established".

On the presence of a CIA support network to help track down Bin Laden in Pakistan without the Pakistani establishment's knowledge, the Commission determined that "this [was] a case of nothing less than a collective and sustained dereliction of duty by the political, military and intelligence leadership of the country".

It also found that the US violation of Pakistani sovereignty, in carrying out the raid unilaterally, had been allowed to happen due to inaccurate and outdated threat assessment within the country's defence and strategic policy establishments.

"It is official or unofficial defence policy not to attempt to defend the country if threatened or even attacked by a military superpower like the US?" the Commission asked of several top military officers.

Military officers, including the chief of the country's air force, testified that Pakistan's low-level radar was on "peacetime deployment", and hence not active on the border with Afghanistan, when the raid occurred.

The report concludes that unless there are major changes to Pakistan's defence strategy, it remains vulnerable to a repeat of such an airborne raid.

The Commission found that the country's "political, military intelligence and bureaucratic leadership cannot be absolved of their responsibility for the state of governance, policy planning and policy implementation that eventually rendered this national failure almost inevitable", and calls on key national leaders to formally apologise to the country for "their dereliction of duty".

Perhaps aware of the implications of its findings, the Commission noted that it had "apprehensions that the Commission's report would be ignored, or even suppressed", and urged the government to release it to the public.

It did not do so. The report was buried by the government and never released.

Al Jazeera's Investigative Unit obtained a copy of the Commission's report, and has now released it, in full, along with accompanying coverage to help unpick the details, and implications of its findings.
Posted by: Steve White || 07/09/2013 13:08 || Comments || Link || E-Mail|| [863 views] Top|| File under:
Violence persists in Karachi as 14 killed
[Dawn] At least fourteen people, including a police officer, were killed in different incidents of violence across Bloody Karachi


...formerly the capital of Pakistain, now merely its most important port and financial center. It is among the largest cities in the world, with a population of 18 million, most of whom hate each other and many of whom are armed and dangerous...


on Monday, DawnNews reported.

Two persons were killed in a gunfiring incident in Rafa-e-Aam society of Malir in Karachi.

Another two persons were killed in separate incidents of violence in Surjani town and Balida town's Raees Goth areas.

Another persons died of gunshot wounds in Lyari's Agra Taj area.

Earlier during the day two persons, including a police sub-inspector, were killed and another

maimed

in a gun-firing incident in Bilal colony in Karachi's Korangi area.

Two more persons were shot to death in Monday Bazaar (Pir Bazar) area in Orangi town locality of the city.

Another person was killed in New Karachi's Yousuf Goth area whereras another person was shot to death near Mewa Shah graveyard in Pak colony area.

Moreover three bodies were found in Karachi's Sea View, Old Sabzi Mandi (vegetable market), and Lea Market areas of the city.

In another incident two children

were maimed

when a tennis-ball like cracker device went kaboom! in Garden's Shoe market area in Karachi.

Police sources said that the two children brought a tennis-ball like cracker device inside their house in the evening during game-play which later went kaboom! injuring the children.
Posted by: Fred || 07/09/2013 00:00 || Comments || Link || E-Mail|| [641 views] Top|| File under:
Today's Pakabooms: Separate blasts kill at least nine in Khyber Pakhtunkhwa
[Dawn] At least nine people, including two bomb disposal officers, were killed Monday in two separate

kaboom

s in restive northwestern Khyber-Pakhtunkhwa


... formerly NWFP, still Terrorism Central...


province.

Station House Officer (SHO) Doaba

cop shoppe

Rahim Khan said a

jacket wallah

rammed his

cycle of violence

into the vehicle of a tribal elder in KP's Hangu district


... Hangu is famous for its greenery, hills, beauty and water. Most of the people of this area are Bangash & Orakzai Pashtuns. Part of the Bangash are Shia. The Orakzai and the Sunni Bangash are determined to kill them...


, killing seven people.

Ten other people were also

maimed

in the blast near a bus stand in Hangu's Doaba tehsil.

The

kaboom

also destroyed seven other vehicles.

The injured and the dead were shifted to a local hospital as law enforcement agencies cordoned off the area and launched their investigation.

Sources said local tribal elder Malik Habibullah Khan was the intended target of the blast.

News agency AFP quoted local police chief Sajjad Khan as saying that Malik Habibullah was not in the car when the bomb went kaboom!.

No

myrmidon

group has yet

grabbed credit

for the attack.

Meanwhile,


...back at the revival hall, the congregants were being herded into the paddy wagon...


at least two bomb disposal officers were killed while attempting to defuse a bomb in Khyber-Pakhtunkhwa's Swabi district.

District Police Officer Dr Mian Muhammad Saeed said that six bombs were planted to target a government school in Jamalabad area of Swabi.

The bomb disposal unit officials were defusing the road-side bombs when one of the devices went kaboom!, killing both officers on the spot.
Posted by: Fred || 07/09/2013 00:00 || Comments || Link || E-Mail|| [533 views] Top|| File under: TTP
Iraq
Iraq attacks kill at least 21 as violence surges
[Al Ahram] Attacks around Iraq have killed at least 21 people, the latest in a spike of

Death Eater

violence aimed at destabilizing the country and undermining the government, officials said Monday.

The deadliest strike hit the town of Madain, about 20 kilometers (12 miles) southeast of Storied Baghdad


...located along the Tigris River, founded in the 8th century, home of the Abbasid Caliphate...


, where a bomb went kaboom! near a youth center, killing six civilians and wounding three, police said.

In the northern city of

djinn-infested Mosul

, a

boom-mobile

went kaboom! in a commercial area, killing one civilian and wounding five others, a police officer said. Another parked

boom-mobile

kaboom

killed five civilians and

maimed

seven.

Also in

djinn-infested Mosul

, three

bully boy

groups shot and killed a police officer, a provincial

front man

and a civilian in separate attacks.



djinn-infested Mosul

, 360 kilometers (225 miles) northwest of Storied Baghdad, has been the scene of some of the deadliest unrest outside the capital in recent weeks.

The attacks are part of a spike in violence in recent months that is raising worries Iraq is heading back toward widespread sectarian bloodshed that pushed the country to the brink of civil war in 2006 and 2007.

Late Sunday,

gunnies

stopped a family of a policeman while they were driving home from a wedding party in a remote area near the town of Musayyib, killing the policeman, his parents, wife and two young children, mayor Abdul-Karim Abdul-Jabar said. A police officer confirmed that the attack took place.

Abdul-Jabar said an 8-year child was

maimed

.
Posted by: Fred || 07/09/2013 00:00 || Comments || Link || E-Mail|| [492 views] Top|| File under: al-Qaeda in Iraq
Attacks kill at least 15 people in Iraq
A series of attacks killed at least 15 people in Iraq, officials said Monday, as insurgents aim to destabilize the country and undermine the government.

The deadliest strike was in the town of Madain, about 20 kilometers (12 miles) southeast of Baghdad, when a bomb exploded near a youth centre killing six civilians and wounding three, police said.

In the northern city of Mosul, a car bomb exploded in a commercial area, killing one civilian and wounding 5 others, a police officer said. Also in Mosul, two militant groups shot and killed a police officer and a civilian in two separate attacks. Mosul, some 360 kilometers (225 miles) northwest of Baghdad, has been the scene of some of the deadliest unrest outside the capital in recent weeks.

Late Sunday, gunmen stopped a family of a policeman while they were driving home from a wedding party in a remote area near the town of Musayyib, killing the policeman, his parents, wife and two young children, mayor Abdul-Karim Abdul-Jabar said Monday. A police officer confirmed the attack.

Abdul-Jabar added that another 8-year child was wounded. Members of security forces and government officials and their families are the main targets for insurgent groups seeking to undermine government efforts to maintain security. Musayyib is located about 60 kilometers (40 miles) south of Baghdad.
Posted by: Steve White || 07/09/2013 00:00 || Comments || Link || E-Mail|| [534 views] Top|| File under:
Southeast Asia
Roadside bomb injures eight Thai soldiers
Eight soldiers were injured by a roadside bomb explosion while providing security for teachers in Pattani province Monday morning. Soldiers from an infantry company were traveling in an army truck when the bomb was detonated remotely. The bomb weighed an estimated 30 kilograms and was inside a gas cylinder buried in the road.

OIC supports Thai peace talks
Posted by: ryuge || 07/09/2013 00:00 || Comments || Link || E-Mail|| [505 views] Top|| File under: Thai Insurgency
Syria-Lebanon-Iran
Massive car bomb rocks Hezbollah stronghold in Beirut
At least 18 people were injured by a car bomb explosion in Beirut's southern suburbs on Tuesday, security sources said. The sources were unable to confirm initial reports from medics at the scene that an unspecified number were killed in the massive blast.

"This is the work of agents trying to create strife in Lebanon," said Hezbollah parliamentary Deputy Ali Meqdad at the site of the explosion.


And boy howdy do you have to work hard to create strife in Lebanon!

A reporter on the scene saw a large fire raging at the site of the explosion, which apparently targeted a shopping mall in the Bir al-Abed area. The area is also home to many Hezbollah political offices.


You mean they didn't have their offices in a hospital or baby milk factory?

Hezbollah gunmen cordoned off the area near the explosion, which damaged cars and buildings. Fires were raging in dozens of cars which were set ablaze in the parking lot where the car rigged with explosives was left.

A woman in southern Beirut said, "I haven't heard an explosion like this one since the 1980s (when a car bomb targeted Hezbollah's late spiritual leader Sayyed Mohammed Hussein Fadlallah."
Posted by: ryuge || 07/09/2013 06:32 || Comments || Link || E-Mail|| [1278 views] Top|| File under:
Who's in the News
27
[untagged]
5
Arab Spring
3
Govt of Pakistan
3
Muslim Brotherhood
3
Salafists
2
Boko Haram
1
al-Qaeda
1
Govt of Syria
1
Commies
1
TTP
1
al-Qaeda in Iraq
1
Thai Insurgency
Bookmark
E-Mail Me
The Classics
The O Club
Rantburg Store
The Bloids
The Never-ending Story
Thugburg
Gulf War I
The Way We Were
Bio
Merry-Go-Blog
Hair Through the Ages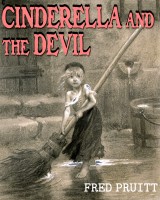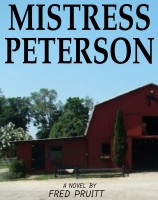 On Sale now!


A multi-volume chronology and reference guide set detailing three years of the Mexican Drug War between 2010 and 2012.

Rantburg.com and borderlandbeat.com correspondent and author Chris Covert presents his first non-fiction work detailing the drug and gang related violence in Mexico.

Chris gives us Mexican press dispatches of drug and gang war violence over three years, presented in a multi volume set intended to chronicle the death, violence and mayhem which has dominated Mexico for six years.
Click here for more information


Meet the Mods
In no particular order...


Steve White
Seafarious
Pappy
lotp
Scooter McGruder
john frum
tu3031
badanov
sherry
ryuge
GolfBravoUSMC
Bright Pebbles
trailing wife
Gloria
Fred
Besoeker
Glenmore
Frank G
3dc
Skidmark
Alaska Paul



Better than the average link...



Rantburg was assembled from recycled algorithms in the United States of America. No trees were destroyed in the production of this weblog. We did hurt some, though. Sorry.
3.219.167.194