Afghanistan
25 fighters killed, wounded near Afghan-Pakistan border
[Emirates 24/7] Twenty-five

imported muscle

were killed and

maimed

by

Afghan cops

after they crossed the border from Pakistain, a government official said, the first sign of retaliatory attacks in Afghanistan after al Qaeda leader the late Osama bin Laden


... who has made the transition back to dust...


was killed.


Good for them -- thinning the herd nicely.

Bin Laden, the architect of the Sept. 11, 2001 attacks on the United States, was killed by U.S. forces in a dramatic raid north of the Pak capital, Islamabad, on Monday, sparking fears of

Dire Revenge™

by Islamist

bad boy

s.

Jamaluddin Badr, governor of northeastern Nuristan province, said the 25

imported muscle

killed and

maimed

overnight included Arabs, Chechens and Paks.


Surely there was at least one Punjabi to show the mighty Lions of Islam the path, or did Allah Himself lead them directly to the halls of their Hereafter, completely avoiding passing Go?

He said the operation was launched to guard against attacks after bin Laden's death.

"We are aware of the situation here now that al Qaeda and other elements will try to infiltrate into Afghanistan. We have launched an operation to control border infiltration," Badr told

Rooters

.

Tuesday's operation was in the Barg-e-Matal district of Nuristan, very close to the border with Pakistain, Badr said.

Taliban, al Qaeda and other Islamist

beturbanned goons

have long operated out of safe havens and training camps in Pakistain's largely lawless northwest Pashtun tribal regions.


Can we hope for spontaneous combustion occurring in ammunition dumps and propane cooking canisters throughout the region in the near future?

Bin Laden was sheltered by the Afghan Taliban before the Sept. 11 attacks and managed to escape US troops and Afghan militia during an assault in Afghanistan's mountainous Tora Bora region before slipping across the border into Pakistain.

Military commanders,

politicians

and analysts have warned that the immediate effect of bin Laden's killing for Afghanistan would likely be a spike in violence as Islamist

beturbanned goons

seek to strike back.

"I don't think the death of bin Laden will directly impact the fighting capabilities of any of the parties engaged in the war in Afghanistan," Martine van Bijlert of the Afghanistan Analysts Network wrote in a blog (www.aan-afghanistan.com).

"I guess the Taliban are now trying to figure out how to position themselves. They will want to use the mobilising potential of bin Laden's death, but they will also want to leave their position vis-a-vis al Qaeda sufficiently ambiguous to keep future options open," she said.


Hopefully someone cleverer than I understands what that means...

While bin Laden's killing had likely sent shockwaves through jihadists on both sides of the Afghanistan-Pakistain border, Global intelligence agency Stratfor said it would be difficult for fighters to mount

Dire Revenge™

attacks or move undetected.

"Someone's death can inspire people, but inspiration only goes so far. What really matters is the actual capability, and I don't think their capabilities can be changed or altered overnight," Stratfor's South Asia regional director Kamran Bokhari told

Rooters

.
Posted by: Fred || 05/04/2011 00:00 || Comments || Link || E-Mail|| [287 views] Top|| File under: al-Qaeda in Pakistan
Africa Horn
Clashes leave 26 dead in SW Somalia
[Iran Press TV] At least twenty-six people have been killed after bitter

festivities

broke out between government-allied Ahlu Sunna Waljama

cut-throats

and
al-Shabaab
... Harakat ash-Shabaab al-Mujahidin aka the Mujahideen Youth Movement. It was originally the youth movement of the Islamic Courts, now pretty much all of what's left of it. They are aligned with al-Qaeda but operate more like the Afghan or Pakistani Taliban. The organization's current leader is Ibrahim Haji Jama Mee'aad, also known as Ibrahim al-Afghani. Fazul Abdullah Mohammed, a Kenyan al-Qaeda member, is considered the group's military leader...
fighters in southwestern Somalia.

The hours-long skirmishes took place in the town of Garbaharey, located in the region of Gedo and near the borders with Ethiopia and Kenya, a Press TV correspondent reported.

A security official said all victims were members of al-Shabaab. However,
The didactic However...
initial reports said three

gunnies

from Ahlu Sunna Waljama group were also among those killed during the bloody battle.

The latest development comes as pro-government forces reclaimed control of Garbaharey town on Thursday after al-Shabaab pulled out without a fight.

Garbaharey is the latest in a string of major towns in the region the al-Shabaab have lost in recent weeks.

Boilerplate follows...
Somalia has not had a functioning government since 1991, when warlords overthrew former dictator Mohamed Siad Barre.

Over the past two decades, up to one million people have been killed in Somalia in the fighting between rival factions and also due to famine and disease.

There are more than 1.4 million internally displaced persons (IDPs) in Somalia, with over 300,000 of them sheltered in Mogadishu alone.

Most of the displaced live in poor and degrading conditions on makeshift camps in southern and central Somalia, according to the United Nations
...an organization whose definition of human rights is interesting, to say the least...
High Commissioner for Refugees.
Posted by: Fred || 05/04/2011 00:00 || Comments || Link || E-Mail|| [275 views] Top|| File under: al-Shabaab
Sudan troops enter Abyei, 14 dead
[Emirates 24/7] A heavily armed Sudanese military convoy entered the flashpoint border district of Abyei, sparking

festivities

that left up to 14 people dead, its chief administrator and a UN

front man

said on Tuesday.

The fighting broke out on Sunday when a Sudanese army major insisted on entering the disputed territory after the police tried to stop his convoy of six landcruisers mounted with machine guns and more than 200 troops, administrator Deng Arop Kuol told AFP.

"They killed a local police sergeant from the SPLA (Sudan People's Liberation Army -- the southern armed forces). I think the UN recovered another 11 bodies. It was a violent clash," said the southern-nominated official.

A UN

front man

confirmed the deadly

festivities

on Sunday, saying a peacekeeping patrol had found 14 bodies, after initially being denied access to the area by an angry crowd.

"One of our patrols went to the scene of the fighting on Monday, where they found 14 dead bodies, 11 of them in JIU uniform and three in civilian clothes," said Kouider Zerrouk, referring to the special Joint Integrated Units of northern and southern personnel deployed in Abyei.

The district's chief administrator said the army had been trying to supply northern elements of the joint units with extra weapons, which he said were not needed, and described their presence in Abyei as "illegal."

"They were not supposed to enter our territory according to the Abyei protocol. So there was a plan of invading," Kuol said, referring to an annexe of the 2005 peace deal that ended a devastating 22-year civil war between north and south.

Kuol said that northern elements of the joint units set up under the protocol had joined the fighting, which took place around 17 kilometres (10 miles) north of Abyei town.

He said the northern troops were now in Goli -- further north but still within the district's boundaries.

The Sudanese army

front man

was not immediately available to comment on the allegations.

North and south have repeatedly accused each other of sending large numbers of "irregular" soldiers into Abyei, in breach of a January truce which called for the withdrawal of all forces except the JIUs and UN peacekeepers.

Deadly fighting and recriminations have flared in Abyei since January, when the district had been due to vote on its future, alongside a referendum in the south that delivered a landslide for secession.

The plebiscite was postponed indefinitely amid deadlock between north and south over who should be eligible to vote.

The United Nations


...aka the Oyster Bay Chowder and Marching Society...


and Western observers have reported that the armies on both sides have been reinforcing their positions in recent months, raising fears of the violence escalating.

Abyei's future is the most sensitive of a raft of issues which the two sides are struggling to reach agreement on ahead of the south's full independence in July.

President Omar al-Bashir

Head of the National Congress Party. He came to power in 1989 when he, as a brigadier in the Sudanese army, led a group of officers in a bloodless military coup that ousted the government of Prime Minister Sadiq al-Mahdi and eventually appointed himself president. Omar's peculiar talent lies in starting conflict. He has fallen out with his Islamic mentor, Hasan al-Turabi, tried to impose shariah on the Christian and animist south, resulting in its imminent secessesion, and attempted to Arabize Darfur by unleashing the barbaric Janjaweed on it. Sudan's potential prosperity has been pissed away in warfare that has left as many as 400,000 people dead and 2.5 million displaced. Omar has been indicted for genocide by the International Criminal Court but nothing is expected to come of it.
warned last Thursday that if the south claims Abyei, his government may not recognise the new state.

The US Assistant Secretary of State for Africa Johnnie Carson said afterwards that his comments "only serve to inflame and heighten tensions."
Posted by: Fred || 05/04/2011 00:00 || Comments || Link || E-Mail|| [267 views] Top|| File under: Govt of Sudan
Africa North
Swiss freeze Gaddafi, Mubarak, Ben Ali millions
[Emirates 24/7] Switzerland said Monday it had frozen 830 million francs (ê960 million/646 million euros) in funds belonging to north African strongmen since the start of this year's popular uprisings.

Swiss Foreign Minister Micheline Calmy-Rey revealed the figure during a conference in Tunisia, where she is on a three-day visit, foreign ministry

front man

Lars Knuchel told AFP.

Most of the blocked funds -- 410 million francs -- are linked to former Egyptian president Hosni Mubarak


...The former President-for-Life of Egypt, dumped by popular demand in early 2011...


and his associates, Knuchel said.

Another 360 million francs blocked by Switzerland are believed to belong to Libyan leader Muammar Qadaffy's


... Custodian of Wheelus AFB for 42 long years ...


regime and 60 million francs to former Tunisian leader Zine El Abidine Ben Ali and his associates.


All of it, minus 'modest bank charges', will be returned to the suffering peoples of these countries any day now, you betcha...


Switzerland ordered the freezing of the assets of Ben Ali and Mubarak shortly after they were toppled in popular uprisings in January and February respectively.

It ordered a freeze on Qadaffy's assets in February after he cracked down on opposition protests, sparking an armed conflict with rebels and international military action against his regime.
Posted by: Fred || 05/04/2011 00:00 || Comments || Link || E-Mail|| [272 views] Top|| File under:
Gaddafi tanks probe rebel city as son is buried
[Emirates 24/7] Forces loyal to Libyan leader Muammar Qadaffy


... Custodian of Wheelus AFB for 42 long years ...


have launched a new armoured incursion into the besieged rebel city Misrata as his son, killed in a

NATO

-led air strike, was buried in Tripoli.

AFP correspondents heard heavy shelling throughout the morning Monday as loyalist tanks thrust into the western suburbs of Libya's third largest city.

At least four people were killed and some 30

maimed

in the fighting, medical sources said. Clashes overnight had killed another six and

maimed

dozens more.

"The tanks are in Al-Ghiran and Zawiyat Al-Mahjub and have been halted by our men," a rebel commander said.

One or more NATO aircraft flew over the city for more than two hours, but no air strikes were heard.

Residents expressed exasperation at the lack of a military response from the Western alliance to Qadaffy's armour.

"NATO has to help us. What are they waiting for?" implored one.

Unlike on previous days of the more than six-week-long siege of Misrata, the resident declined to give his name -- an indication of the mounting fear in the city that Qadaffy's forces are poised to retake it.

The last major rebel bastion in western Libya, Misrata is surrounded by pro-Qadaffy forces and entirely dependent on supply by sea.

NATO forces were searching for a rogue anti-ship mine laid by Qadaffy forces near Misrata last week, the alliance said. Four small boats were caught dropping three mines off the port last week, but only two were found and disarmed.

Rockets and shells again targeted Misrata in the evening, and heavy

kaboom

s were heard in the port area.

In the capital, more than 1,000 people attended funerals for Qadaffy's second youngest son and three of the leader's grandchildren.

Regime

front man

Mussa Ibrahim told

news hound

s that Seif al-Arab Qadaffy was killed in an air strike on a Tripoli compound over the weekend. The grandchildren who died in the attack were a boy and a girl, both aged two, and a baby girl of four months.

No small coffins had been immediately visible at the procession in Al-Hani cemetery, where some mourners fired guns in the air and chanted pro-Qadaffy slogans.

"Revenge for

deaders

! People want Moamer, the guide!" the crowd chanted as the body of Seif al-Arab, covered in a green cloth with a wreath on top, was carried for burial.

Crowds also

rolled their eyes, jumped up and down, and hollered poorly rhymed slogans real loud

against French President Nicolas Sarkozy,


...23rd and current President of the French Republic and ex officio Co-Prince of Andorra. Sarkozy is married to singer-songwriter Carla Bruni, who has a really nice birthday suit...


who early on led the international campaign against Qadaffy.

The funeral was attended by Catholic Bishop Giovanni Martinelli, who has been critical of international coalition air strikes on pro-Qadaffy forces.

Ibrahim had said Qadaffy and his wife had been in the building during the strike, which he called "a direct operation to assassinate the leader."

But neither Qadaffy nor his wife were harmed, he said.


Give SEAL Team Six a little time to recover, and we'll see what they can do, 'k?

Demonstrators torched vacant British and Italian diplomatic buildings in Tripoli in response to the raid, prompting

Perfidious Albion

to expel Libya's ambassador.

A Transitional National Council statement in rebel stronghold Benghazi slammed the burnings, saying: "This is a clear sign that Qadaffy does not respect international law."


There have been plenty of signs that Colonel Qadaffi does not respect international law. This can now be considered settled.

The rebels also welcomed the death of Al-Qaeda chief the late Osama bin Laden


... who abondoned all hope when he entered there...


and said it would be "a great gift" if the United States now killed Qadaffy.



Italia

has boosted security checks after Qadaffy threatened to "bring the battle to

Italia

" following Rome's decision to join the NATO-led air strikes.

Italian Prime Minister Silvio Berlusconi sought to play down the threats, attributing them to Qadaffy's "disappointment" in

Italia

, Libya's former colonial ruler.

Turkey closed its embassy late on Sunday following the attacks on the British and Italian diplomatic missions, Foreign Minister Ahmet Davutoglu said.

The Western alliance vowed more strikes, although the operation commander stated "we do not target individuals."


Just the exact coordinates where they're standing...


"All NATO's targets are military in nature and have been clearly linked to the... regime's systematic attacks on the Libyan population and populated areas," said Lieutenant General Charles Bouchard.

He said raids would continue until threats against civilians ceased and all of Qadaffy's forces "have verifiably withdrawn to their bases, and until there is full, free and unhindered access to humanitarian aid to all those in Libya who need it."

China renewed its call for a ceasefire and urged NATO not to exceed the terms of the UN Security Council resolution that provided for military action to protect civilians.

Venezuela asked the United Nations


...an international organization whose stated aims of facilitating interational security involve making sure that nobody with live ammo is offended unless it's a civilized country...


to condemn the killing of Qadaffy's and grandchildren, as it demanded an end to raids on the country.

An international coalition began carrying out strikes on March 19 under the UN Security Council mandate. NATO took command of operations on March 31.

Switzerland said it had frozen 830 million francs (ê960 million/646 million euros) in funds belonging to north African strongmen since the start of this year's popular uprisings.

Most of the blocked funds -- 410 million francs -- are linked to former Egyptian president Hosni Mubarak


...The former President-for-Life of Egypt, dumped by popular demand in early 2011...


and his associates. But 360 million francs blocked by Switzerland are believed to belong to the Qadaffy regime.
Posted by: Fred || 05/04/2011 00:00 || Comments || Link || E-Mail|| [309 views] Top|| File under:
Erdogan Urges Gadhafi to Cede Power, Leave Libya

This is not the face of a man who is ready to give up absolute power and peacefully depart the premises.

[An Nahar] Turkey on Tuesday urged Moammar Gadhafi to "immediately" cede power and leave Libya, in its first public call on the veteran strongman to go.

"We wish that the Libyan leader pulls out from Libya and cedes power immediately -- for himself and for the future of his country -- without causing more bloodshed, tears and destruction," Prime Minister Recep Tayyip Erdogan told

news hound

s.

Gadhafi's departure has become "inevitable," he said, adding that the Libyan leader "must take this historic step in the name of Libya's future, territorial integrity and peace."

It was the first time that Turkey, NATO


...the North Atlantic Treaty Organization. Originally it was a mutual defense pact directed against an expansionist Soviet Union. In later years it evolved into a mechanism for picking the American pocket while criticizing the style of the American pants...


's sole

Mohammedan

-majority member and a key regional player, publicly urged Gadhafi to step down, even though Erdogan said he had previously conveyed the same message in contacts with the administration in Tripoli.

"Unfortunately, Moammar Gadhafi ignored our advice and ... opted for bloodshed, oppression and attacking his own people," Erdogan said.

Gadhafi "must return power to its genuine owners -- the Libyan people," he said. "Libya is not the property of a single man or one family."

The marked toughening in Turkey's tone came ahead of a meeting of global powers in Rome Thursday to seek a political settlement of the Libyan turmoil amid a bloody stalemate in the fighting and an escalating humanitarian crisis.

The International Contact Group, to which Turkey is member, is expected to discuss also whether to arm and how to finance the rebels.

Appealing to the Libyan opposition, Erdogan said: "It is vital that your struggle, your suffering result in an outcome that would embrace the whole Libyan people."

"The fulfillment of the Libyan people's just demands is our greatest desire," he added.

On Monday, Turkey closed its embassy in Tripoli in the wake of weekend attacks on Western missions.

Demonstrators Sunday torched British and Italian diplomatic buildings after Libya accused NATO of trying to assassinate Gadhafi in an attack that killed one of his sons and three young grandchildren.

In a compassionate message over the deaths, Erdogan said: "The pain over the loss of a child is the greatest, the pain over the loss of grandchildren is great ... We know that Gadhafi suffers."

He added however that Gadhafi should "see and feel that the Libyan people suffer the same pain."

Turkey had harshly criticized the U.S.-led air strikes on Libya launched on February 19 and insisted on a limited combat role for NATO once the alliance took over the command.

It has refused to take part in air raids, contributing six military vessels to a patrol mission enforcing a U.N.-mandated arms embargo in Libyan waters.

It has also undertaken several humanitarian operations, notably the evacuation of more than 300

maimed

Libyans from rebel-held areas for treatment in Turkey.

In early April, Ankara proposed a "roadmap" to end the conflict, urging an immediate ceasefire, the lifting of sieges by regime forces of rebel-held towns and the initiation of a "transformation process" that would lead to free elections.
Posted by: Fred || 05/04/2011 00:00 || Comments || Link || E-Mail|| [271 views] Top|| File under:
Arabia
Saleh Confesses to Assassination Attempt of Ali Muhsen Last Month
[Yemen Post] President President-for-Life Ali Abdullah Saleh


... Saleh initially took power as a strongman of North Yemen in 1977, when disco was in flower, after serving as a lieutenant colonel in the army. He had been part of the conspiracy that bumped off his predecessor, Ibrahim al-Hamdi, in the usual tiresome military coup, and he has maintained power by keeping Yemen's many tribes fighting with each other, rather than uniting to string him up. ...


has confessed to attempting to assassin commander of the first armored division Ali Muhsen Al-Ahmer, who defected from the army and announced support to the popular uprising calling for an immediate exit of Saleh.

Alsahwa-yemen.net reported on Tuesday that Saleh's confession came in his letter of apology to the defector and the sheikhs and elders of Bani Bahlool, who were among other tribal elders including those who orchestrated the

liquidation

attempt.

Last month, Saeh met with the elders of Bani Bahlool, Sanhan and Bilad Al-Roos and convinced them to go to commander Al-Ahmer and reconcile with him as the uprising continued to escalate across the republic.

In his letter, Saleh said he was responsible for the firing at Ali Muhsen near his office, the website said.

The letter quoted from Suhail TV added that Saleh had informed Muhsen that there were infiltrators among the mediation delegation and he should be blamed for everything.

After surviving being killed, Ali Muhsen told media that he was targeted and that officials in the presidency planned that.

The official media denied that and accused the commander of attempting to kill his guests.

Commander Ali Muhsen is one of the army commanders who had close relationship with President-for-Life Saleh


... exemplifying the Arab's propensity to combine brutality with incompetence...


.
Posted by: Fred || 05/04/2011 00:00 || Comments || Link || E-Mail|| [267 views] Top|| File under:
Two Pirates Get Jail in Yemen
[Yemen Post] Yemen sentenced on Monday two Africans to ten years in prison after convicting them of committing pirate acts in its territorial waters.

The Specialized Penal Court in Hadramout province ruled that the two Somalis along with others had intercepted an Indian vessel and a Yemeni fishing boat under gun threat before their arrest last year.

The act harmed Yemen's economic position and the safety of international vessels passing in regional and international waterways, it said.

The two were arrested in February last year.

In recent years, Yemen sentenced many African pirates to jail terms and some to severe sentences including death as piracy has been stepped up in the Gulf of Aden and off Somalia.
Posted by: Fred || 05/04/2011 00:00 || Comments || Link || E-Mail|| [272 views] Top|| File under: Pirates
Opposition to Meet Russian Delegation as Crisis Deepens in Yemen
[Yemen Post] The opposition bloc, the Joint Meeting Parties, meets later today a Russian delegation in Yemen's capital Sana'a as the political crisis deepens, an official said.

The delegation is visiting Yemen within the European efforts to help tackle the three-month political crisis in the country.

The meeting will be held in the Russian embassy.

The EU has recently expressed concerns about the situation in Yemen as the GCC West-backed effort seemed unsuccessful.

The GCC member states offered an initiative to tackle the Yemeni crisis that was officially accepted by the government and the opposition, but no final agreement on Saleh's ouster was reached after several meetings in Yemen and the Arabian Gulf.

In the meantime, the GCC Secretary General is expected to arrive in Yemen soon on a second visit to push the GCC effort.
Posted by: Fred || 05/04/2011 00:00 || Comments || Link || E-Mail|| [272 views] Top|| File under:
Opposition Says Bahrain Authorities Arrested 2 Shiite ex-MPs
[An Nahar] Bahraini authorities have

nabbed

two former MPs from the al-Wefaq Shiite main opposition group, in a continued crackdown on the kingdom's Shiite majority, a member of the organization told Agence

La Belle France

Presse on Tuesday.

Matar Matar and Jawad Fayruz were taken from their homes on Monday evening, former MP Hadi al-Mousawi told AFP.

He said some 20 masked

gunnies

in plainclothes stormed the house of Fayruz in Hamad Town, and took him away after searching the building.

Matar was taken from his home in the village of Deih west of Manama, he added.

"We do not have any information about them" said Mousawi, adding that Fayruz's family went to a

cop shoppe

and reported that masked

gunnies

had taken him away.

"We do not know why the two (former) MPs have been

nabbed

... It is strange that they have

nabbed

them this way when they could have summoned them normally," he said.

Matar had continued to condemn via the foreign media Bahrain's heavy-handed clampdown on Shiites after the quashing of a month-long pro-democracy protest dominated by the

Mohammedan

sect.

Bahrain has come under strong criticism from international rights' groups after it quashed the protest in mid-March and hunted Shiite protesters in their villages.

Many were said to have been dismissed from their jobs for taking part in the protests.

Authorities in the kingdom ruled by the Sunni al-Khalifa dynasty have said that 24 people were killed during the unrest, most of them demonstrators.

Last week, four Shiites were sentenced to death and three others were

tossed in the clink

for life by a military court for the alleged killing of two

secret police

.

Last week, a Bahraini official said 405 detainees had been referred to military courts while 312 have been released.

"Sixty-two criminal cases and 343 misdemeanor cases have been referred to the courts of national safety," said the head of the Information Affairs Authority, Sheikh Fawaz bin Mohammed al-Khalifa.
Posted by: Fred || 05/04/2011 00:00 || Comments || Link || E-Mail|| [271 views] Top|| File under:
Yemeni Tribesmen Free Abducted Saudi Diplomat
[An Nahar] Yemeni

rustics

released Tuesday a Saudi diplomat kidnapped last month in the capital Sanaa over a trade dispute involving a Saudi businessman, one of the mediators for his release told Agence

La Belle France

Presse.

"Saeed al-Maliki was released by his abductor," Abd Rabbuh Naser Ahmed al-Salimi, a member of Beni Dhabian tribe, said Mohammed Naser al-Melqati.

Maliki, second secretary at the embassy, "is now on his way to Sanaa accompanied by Qassem al-Salimi," one of Beni Dhabian's dignitaries who has led the mediation, said Melqati.

On April 23, Maliki was kidnapped and taken to a mountainous area 80 kilometers southeast of Sanaa.

His captor had demanded five million Saudi riyals ($1.3 million) ransom, said to be owed to him by an unidentified Saudi businessman, a tribal source had told AFP last month.

But mediators persuaded the abductor to release Maliki after they gave him assurances his "rights can be recovered through legal means," said Melqati.

The mediators had come under strong pressures by defected General Ali Mohsen al-Ahmar to release the diplomat, he added.

Ahmar, an influential military commander of the northwestern region, has sided with protesters calling for the ouster of President President-for-Life Ali Abdullah Saleh


... Saleh initially took power as a strongman of North Yemen in 1977, when disco was in flower, after serving as a lieutenant colonel in the army. He had been part of the conspiracy that bumped off his predecessor, Ibrahim al-Hamdi, in the usual tiresome military coup, and he has maintained power by keeping Yemen's many tribes fighting with each other, rather than uniting to string him up. ...


Yemen's powerful neighbor,

Soddy Arabia

, has been involved alongside five other rich Arab Gulf monarchies to mediate between Saleh and his opponents to end bloodshed in the impoverished country.

Foreigners have frequently been kidnapped in Yemen by tribes who use the tactic to pressure authorities into making concessions.

More than 200 foreigners have been kidnapped over the past 15 years, and most have later been freed unharmed.
Posted by: Fred || 05/04/2011 00:00 || Comments || Link || E-Mail|| [275 views] Top|| File under:
Caribbean-Latin America
Death in Durango: Toll in Mass Graves Rises to 108
For a map, click here. For a map of Durango, click here. To see the last Rantburg report on the Durango city mass graves click here.
A new gravesite was uncovered Tuesday by a Mexican Army unit in a third location in Durango, Durango Tuesday raising the death count to 108, according to Mexican press accounts.

The new bodies consist of skeletons unearth in two sites, one near the Centro de Bachillerato Tecnologico Agropecuario Numero 4 (CBTA 4) agricultural college south of Durango city, in the Vicente Suarez colony and the other in the Hidalgo colony near the Torreon-Durango freeway.

The Durango state attorney's general office (EFG) said today that several locations of graves in and around Durango city are being investigated. Another Mexican Army unit has been sent to the area of one of the original gravesites in La Providencial colony, this time on calle Hacienda Coyotes, and have been excavating the area, but as of Monday 2000 hrs reported nothing found.

In at least two previous reports, a third gravesite was said to be in a location west of Durango containing as many as 40 more bodies, but nothing has become of those reports since they emerged. Reports said the putative sites were between the city limits of Durango and El Salto in the Pueblo Nuevo municipality. No mention has been made of the western site in the latest reports.
Posted by: badanov || 05/04/2011 00:00 || Comments || Link || E-Mail|| [269 views] Top|| File under:
Caucasus/Russia/Central Asia
Blast injures policeman in Moscow
[Emirates 24/7] A small home-made bomb went off Tuesday outside a central Moscow

cop shoppe

, injuring a policeman who found a suspicious package on the street, the RIA Novosti news agency reported.

The bomb was hidden inside a plastic bag left outside a department of internal affairs building, the news agency quoted an unnamed police source as saying.

The official did not specify the extent of the policeman's injuries, saying only that the bomb had the force equivalent of 50 grams of TNT.

Moscow was hit by three small blasts that all went off near Russian security service buildings in March, causing no casualties but prompting

Sherlocks

to probe a suspected terror link.

A suicide

kaboom

at Moscow's main airport killed 37 people in January in an attack claimed by beturbanned fascisti from the mostly

Mohammedan

North Caucasus region.
Posted by: Fred || 05/04/2011 00:00 || Comments || Link || E-Mail|| [265 views] Top|| File under:
Home Front: WoT
No release of Bin Laden death pic
Barack Obama, the US president, has told an American news channel that he decided not to release photos showing the body of Osama Bin Laden, the al-Qaeda leader, after he was killed by US commandos.

Jay Carney, the White House spokesman, said Obama had consulted members of his national security team before taking his decision.

Carney said that in the interview with CBS, Obama had stressed it was important to keep photographic evidence from "floating around as incitement or propaganda tool".

"That is not who we are. We don't trot this stuff out as trophies," Obama was quoted as saying in the interview for the channel's "60 Minutes" programme. "There is no doubt that we killed Osama bin Laden. You will not see bin Laden walking on this Earth again," the president said.
Posted by: tu3031 || 05/04/2011 15:01 || Comments || Link || E-Mail|| [1033 views] Top|| File under:
India-Pakistan
Unarmed Fluffy Bunny farmers gunned down by SEALS
Senior Pakistani security officials said Osama bin Laden's daughter had confirmed her father was captured alive and shot dead by the US Special Forces during the first few minutes of the operation carried out at the huge compound in Bilal Town, Abbottabad. 



Besides recovering four bullet-riddled bodies from the compound, Pakistani security agencies also arrested two women and six children, aged between 2 and 12 years, after American forces flew toward Afghanistan. Some reports suggest 16 people, including women and children, were arrested from the house, most of them Arab nationals.

The official said a 12-year-old daughter of bin Laden was among the six children rescued from the three-storey compound.

The daughter has reportedly told her Pakistani investigators that the US forces captured her father alive but shot him dead in front of family members. 



According to sources, Bin Laden was staying on the ground floor of the house and was dragged on the floor to the helicopter after being shot dead by US commandos.




What happened to all the Bunnies?
Posted by: GolfBravoUSMC || 05/04/2011 16:53 || Comments || Link || E-Mail|| [295 views] Top|| File under:
Bin Laden's daughter claims daddy captured and then shot in front of his family
From Al-Arabiya, so it's been cleared by Pakistan.


Senior Pakistani security officials said Osama bin Laden's daughter had confirmed her father was captured alive and shot dead by the US Special Forces during the first few minutes of the operation carried out at the huge compound in Bilal Town, Abbottabad.

The official said a 12-year-old daughter of bin Laden was among the six children rescued from the three-storey compound.

The daughter has reportedly told her Pakistani investigators that the US forces captured her father alive but shot him dead in front of family members.

According to sources, Bin Laden was staying on the ground floor of the house and was dragged on the floor to the helicopter after being shot dead by US commandos.


I just had to include the next part.


A sizeable number of national and international journalists have arrived in Abbottabad to cover the extraordinary story. Before opening the area to the media, Pakistani soldiers shifted two buffaloes, a cow and around 150 hens from the compound to an unknown location.


150 hens? Can we get a better count on that? Non-sequitur of the week award.
Posted by: gromky || 05/04/2011 09:00 || Comments || Link || E-Mail|| [268 views] Top|| File under:
Pakistan has bin Laden wife, children in custody
[Emirates 24/7] A senior Pak intelligence official said one of the late Osama bin Laden's


... who is now among the dear departed, though not among the dearest...


daughters had seen her father being

rubbed out

by US forces, and was one of about 10 relatives of the al Qaeda leader

in jug

pending interrogation.

The official, who declined to be identified, said the daughter, aged 12 or 13, was one of the people who had confirmed that the

criminal mastermind

of the Sept. 11, 2001 attacks had been killed by US commandos in a raid early on Monday.

The relatives -- one of bin Laden's wives and up to eight children -- will be interrogated and then probably turned over to their countries of origin, and not the United States, in accordance with Pak law, he said.

The official said the wife and children were left behind after an American transport helicopter, possibly an MH-60 Sea Hawk, was abandoned because of mechanical problems.

He said there was not enough room for the group on the other helicopters, which were transporting bin Laden's body, other male captives and the commandos.

A small US strike team dropped by helicopter to bin Laden's hide-out in Abbottabad, near the Pak capital Islamabad, and shot him dead.

The revelation bin Laden had been holed up in a compound in the military garrison town for years has threatened to worsen U.S. ties with nuclear-armed Pakistain, and raised questions over how the al Qaeda leader could live in comfort near Islamabad.

The Pak intelligence official acknowledged bin Laden's whereabouts may cause problems with the United States, and also embarrass Pakistain.

"It looks bad," he said. "It makes us look like a fool or an idiot. It's pretty embarrassing."

But, he added, the CIA had not had any luck finding bin Laden for 10 years either. "Had we known where he was, we would have gotten him ourselves," the official said.

The White House counterterrorism chief said on Tuesday there was no evidence Pak officials knew bin Laden was living at a compound deep inside the country, but the United States was also not ruling out the possibility.

Echoing President
Asif Ali President Ten Percent Zardari


... sticky-fingered husband of the late Benazir Bhutto ...


, the Pak official said the United States had acted alone in killing bin Laden, and that it had not asked for permission to enter Pak airspace.

"There is every possibility that what radars were there (in Abbottabad) were jammed," the official said, adding that up to 40 commandos had attacked the bin Laden compound.

But he said it was possible that some of the U.S. aircraft used in the raid had come from the Pak air base of Ghazi, just 54 km (33 miles) away from Abbottabad, while the transport helicopters possibly came from Afghanistan.

Ghazi was used by the United States for humanitarian relief operations after the floods of 2010.
Posted by: Fred || 05/04/2011 00:00 || Comments || Link || E-Mail|| [338 views] Top|| File under: al-Qaeda
Violence erupts after killing of Muttahida leader
[Dawn] Karachi descended into fear and panic as

violence erupted

across the metropolis shortly after the killing of a senior Muttahida Qaumi Movement (MQM)


They're the secular, liberal, progressive party, rooted in the immigrant Urdu speakers of Karachi, and one of the largest political parties in Pakistan. Nonetheless, they currently are the number four party in the National Assembly. MQM held a large rally of sympathy for the victims of 9/11 even as the Palestinians were dancing in the streets... but the zeitgeist is different now.

member on Monday that left four more people dead, nearly a dozen others

maimed

, around 25 vehicles torched and a private bank branch partially damaged, police and witnesses said.

The sudden and intense assaults, which were first reported in the east zone of the police organisational structure, gradually engulfed all major neighbourhoods, including residential and commercial areas, amid frequent incidents of firing and arson.

The violence sparked in the afternoon after

gunnies

riding a

cycle of violence

intercepted the car of 48-year-old Farooq Baig, an organising committee member of the MQM

Bloody Karachi

and a former sector in charge of Landhi, and shot him dead. He was heading to the party`s headquarters Nine Zero after leaving his home in Landhi No 6 when he was targeted.

"Mr Baig was driving the car bearing registration number GL-6367, which was intercepted near a stop called Bagh-i-Korangi by pillion riders," said SP Landhi Nasir Aftab. "One of the riders fired multiple shots at him before running away with his accomplice. He was seriously

maimed

and was rushed to a private hospital on Stadium Road where he died during treatment."

Known and respected as the senior MQM member, Mr Baig was employed at the Landhi Town administration. He was father of three sons and associated with the MQM for almost three decades. His murder left many residents shocked and also caused fear in the densely-populated locality.

The incident came at a time when senior leaders of the MQM were meeting Prime Minister Yousuf Raza Gilani in Islamabad following his repeated offers to rejoin the federal cabinet. Before they could reach an agreement, the

assassination

sparked anger among MQM leaders and workers.

Shortly after Mr Baig`s killing,

gunnies

riding a motorbike in the same area intercepted a truck (RIH-7793) loaded with construction material and

bumped off

its driver and his helper.

"The victims were identified as the 40-year-old driver, Mohammad Mir Hazara, and 35-year-old cleaner, Abdul Razzaq. Both were also paternal cousins," said an official at the Awami Colony

cop shoppe

. The killings were carried out near Korangi Dar-ul-Uloom.

Amid intense firing, an unidentified youngster was found

rubbed out

near Kamal Petrol Pump in Pak Colony. The body was shifted to the Civil Hospital

Bloody Karachi

, the area police said.

Same was the fate of a young man who was targeted by

gunnies

riding a motorbike on Tariq Road. "The incident was witnessed near Edhi Centre on main Tariq Road. The victim was in his mid 20s and seemed to be a labourer by clothes and features. The body has been shifted to the Jinnah Postgraduate Medical Centre for want of identification," SSP Amir Farooqi of Jamshed Town.

Figures gathered from the medico-legal sections of three major public hospitals -- JPMC, Civil Hospital and the Abbasi Shaheed Hospital -- indicated that at least 13 people were brought

maimed

to the hospitals. A couple of the victims were in their teens.

Nevertheless rampant firing was followed by arson attacks in different areas that paralysed city life. The intense firing and arson attacks on vehicles left hundreds of thousands of people stranded in traffic jams on roads.

The worst traffic jams were witnessed on Sharea Faisal, M.A. Jinnah Road, Shahrah-i-Pakistain and other major arteries linking the city`s commercial centre to residential localities.

Capital City Police Officer Saud Mirza confirmed to Dawn that some 25 vehicles were set on fire in different arson attacks though he claimed that police`s timely intervention proved effective and the law-enforcers managed to arrest more than 100 suspects `red-handed while they were engaged in arson and firing activities.`

"We took several initiatives and managed to arrest some 103 suspects with arms and arson materials found in their possession," the CCPO said.

He said he saw `ethnic colour in the targeted attacks mainly on the buses and trucks`. "We are hopeful about making more arrests as the arsonists targeted mostly minibuses and trucks owned by people from a particular ethnic background," he said.

The police chief also said that the entire event seemed planned to trigger ethnic-based violence.

The facts gathered through the central fire station and

cop shoppe

s showed that three buses and a hi-roof van were torched in Landhi Town. A taxi was seen in flames near Malir 15. A minibus of route Z-18 was set on fire in Pak Colony. A private bus was set ablaze on University Road near Al-Mustafa Centre. Similarly, arsonists attacked a trailer near Al-Karam Square in Liaquatabad and a water tanker near Firdous Cinema in the same area.In Gizri area,

gunnies

set fire to five vehicles -- two cars, two buses and a minibus -- within half-an-hour. In Nazimabad, a minibus of route N-4 was set ablaze near the Shamim Shaheed police post. A passenger coach was torched in Bilal Colony of New

Bloody Karachi

Town.

Three mini-trucks, one each in Gulshan-i-Shamim of Azizabad, at Water Pump and near Sindhi Hotel in Liaquatabad, were set on fire.

Most arson attacks were reported before the sunset, while scattered attempts were also made in the dark.

After the sunset, two more trucks were set on fire in Liaquatabad while a carpet showroom was seen in blazes in the Buffer Zone area.

A car was also set on fire on Mubarak Saeed Road in Jamshed Town in the late hours.

"A total of 44 fire tenders were used in firefighting," said Chief Fire Officer Ehtashamuddin. "All the 20 stations in the city remained engaged in today`s operation as the incidents were reported in almost every district of the city. In most areas, we enjoyed police escort for the security purpose."

He said a private bank branch near Lasbela was also targeted by arsonists but with the timely intervention by the area police the flames were prevented from engulfing the structure that helped firefighters to divert resources to other affected areas.
Continued on Page 49
Posted by: Fred || 05/04/2011 00:00 || Comments || Link || E-Mail|| [326 views] Top|| File under:
Soldier killed, three kidnapped in Chitral
[Dawn] A security man was killed and three others were kidnapped when Islamic fascisti attacked a checkpost near the Afghan border in the small hours of Monday.

Sources said that Islamic fascisti attacked Paitasun checkpost in the south of Chitral city and killed a security man identified as Abdul Ghafoor.

District Coordination Officer Rahmatullah Wazir told Dawn that three soldiers identified as Mohammad Hassan, Sher Ahmad and Ghaziuddin were kidnapped along with their arms by the attackers.

The DCO claimed that the border force killed one of the assailants during exchange of fire. He said that the attackers

decamped

to the
adjacent Nuristan area of Afghanistan after the incident.

In Kohat,

gunnies

blew up a high power electricity transmission pylon near the Frontier Region on late Monday night.

Police said that

gunnies

had planted four time bombs at the four pillars of the pylon out of which two went kaboom!. The pylon was damaged by the blasts. The Bomb Disposal Squad reached the scene and defused the remaining explosives. This was the second such attack within one month.



Paperwork was started but nothing else was done

at Riaz Khan Shaheed

cop shoppe

again unidentified terrorists.

It was expected that the damaged pylon would be repaired soon by the technical staff of Pesco that had been informed about the incident.

Meanwhile,


...back at the argument, Jane reached into her purse for her .38...


security forces claimed that Goluno and Sheikh Baba areas of tehsil Safi were cleared of Islamic fascisti and about 500 landmines were defused and 45

rustics

jugged

under FCR in
Mohmand
... Named for the Mohmand clan of the Sarban Pahstuns, a truculent, quarrelsome lot. In Pakistain, the Mohmands infest their eponymous Agency, metastasizing as far as the plains of

Beautiful Downtown Peshawar

, Charsadda, and Mardan. Mohmands are also scattered throughout Pakistan in urban areas including

Bloody Karachi

, Lahore, and Quetta. In Afghanistan they are mainly found in Nangarhar and Kunar...
tribal region on Monday.

Security forces continued operations in Suran Darra, Goluno, Sheikh Baba, Chamarkund, Ghanama Shah and Mattai areas of Baizai and Safi tehsils. They claimed that 500 landmines were defused in the areas. The forces also claimed that Goluno and Shiekh Baba were cleared of Islamic fascisti and government's writ was restored there.

On the other hand they

tossed in the slammer

45 tribal elders under the collective territorial responsibility clause of FCR and shifted them to Ghalanai jail.

Security forces also blew up the houses of alleged

bully boy

Adil Bacah, wanted by government in various cases of violence.
Posted by: Fred || 05/04/2011 00:00 || Comments || Link || E-Mail|| [316 views] Top|| File under: TTP
Iraq
Iraq AL leader Mahmoud al Obiedi captured
U.S. and Iraqi forces captured al Qaeda leader Mahmoud al Obiedi, and two of his key aides. This is believed one of the aftereffects of the raid on Osama bin Laden's Pakistani compound on the 1st.

This article starring:
Mahmoud al Obiedi
Posted by: Zebulon Thranter9685 || 05/04/2011 12:42 || Comments || Link || E-Mail|| [368 views] Top|| File under:
Aziz gets life sentence for killing Kurds
BAGHDAD / Aswat al-Iraq: Iraq's Higher Criminal Court on Tuesday sentenced Iraq's former deputy premier, Tareq Aziz, to life in prison in Barzanis' Anfal case.

"Former interior minister Saadon Shaker was sentenced to death, while former officer in the republic guard, Sufian Hameed, will spend his life behind bars," according to al-Iraqiya channel.


Not that it'll be long...
Posted by: Steve White || 05/04/2011 00:00 || Comments || Link || E-Mail|| [291 views] Top|| File under:
Science & Technology
Stealth Helicopter MH-X Advanced Special Operations Helicopter used in raid
On 1 May 2011, the United States announced that it had launched an operation into Pakistan from Afghanistan to apprehend Al-Qaeda leader Osama bin Laden. Bin Laden was killed during the operation, reported to have been conducted by members of the Naval Special Warfare Development Group (DEVGRU; commonly referred to by an older title, Seal Team Six). The Naval Special Warfare operators were reported to have been inserted and/or extracted by elements of the 160th Special Operations Aviation Regiment (Airborne). During the raid, it was reported that one of the force's MH-60 helicopters was damaged and had to be destroyed in place. The remnants of the helicopter were later recovered and moved from the site by the Pakistani military. Subsequent pictures of the wreckage suggested that the helicopter might have in fact been a new type, possibly incorporating stealth technology.

The U.S. Army and CIA developed what could be considered a stealthy helicopter during the Vietnam War. There, they were primarily interested in reducing the amount of noise that the helicopter generated, and they named the helicopter The Quiet One. Light, quiet and stealthy helicopters could be used for clandestine missions, quick in-and-out assignments without being noticed. A Special Forces A-Team performing an extraction could grab their target, climb a rope, and be extracted by a stealth helicopter. Other stealthy helicopter has focued on reducing detectability by radar and infra-red sensors, including the suppression of hot engine exhaust gases.

Posted by: GolfBravoUSMC || 05/04/2011 17:28 || Comments || Link || E-Mail|| [499 views] Top|| File under:
Southeast Asia
Thai tea shop massacre leaves four dead, 13 injured
Four Muslim villagers were gunned down by suspected terrorists militants at a tea shop in southern Thailand.

Up to five attackers dressed in clothing similar to that of Thai troops pulled up in a pick-up truck and opened fire at people sitting at the roadside tea shop in Yala province on Tuesday evening. The victims included a 14-year-old boy and a 16-year-old girl.

13 other people were injured, eight of them critically.

Local police commander Colonel Suwat Wongpaiboon said, "The motive for the killings is under investigation because I cannot question witnesses as they are practicing funeral rituals."

Since they slaughtered local Muslims while impersonating Thai soldiers, the obvious motivation need only be confirmed.


Grenades fired at Thai troop base
Two grenades were fired from an M79 launcher at a base of operations manned by the Pattani Task Force 21 on Tuesday, but missed the target.

One of the grenades landed on the roof of a school building, about 100m from the military post, and the other landed on the roof of another nearby building about 50m from the base. The grenades damaged the buildings, but no one was hurt.

The attack was believed to be the work of terrorists insurgents.
Posted by: ryuge || 05/04/2011 10:45 || Comments || Link || E-Mail|| [363 views] Top|| File under:
Syria-Lebanon-Iran
Syria Protesters Call for Permanent Sit-ins amid Mass Arrests
[An Nahar] Anti-regime protesters called for permanent sit-ins across Syria from Tuesday as the authorities were reported to have

incarcerated

more than 1,000 people in their latest crackdown on demonstrations.

"We call on Syrians in all regions to gather from Tuesday evening in all public places to organize sit-ins which will continue day and night," said a Facebook post by the opposition Syrian Revolution 2011 website.

The call came one day into a 15-day interior ministry deadline for people who had committed "unlawful acts" to give themselves up, and as security forces rounded up activists and dissidents across the country.

It also urged Syrians to "supply information about saboteurs,

hard boyz

and arms caches," pledging "they will be spared any subsequent legal consequences."

The ultimatum came as activists pledged fresh anti-government protests following the weekend deaths of dozens of people.

The National Organization for Human Rights in Syria said in a statement that more than 1,000 people had been

incarcerated

in two days.

"There has been an insane intensification of arrests in towns. The authorities are arresting anyone who wants to demonstrate, especially writers, intellectuals and activists known to be demanding reform," it said.

Rami Abdul Rahman of the London-based Syrian Observatory for Human Rights said arrests were being made all the time in a nationwide crackdown, and that regime agents were armed with lists of people to be pulled in.

Activists posted footage on YouTube of protests in Homs and in the Midan district of Damascus
...The City of Jasmin is the oldest continuously-inhabited city in the world. It has not always been inhabited by the same set of fascisti....
"No to violence, no to sabotage, no to unemployment" read a banner at one demonstration in the Bab Sbaa quarter of Homs.

Protests also took place in Hama and in the Jassem area near the southern flashpoint town of Daraa -- hub of the anti-regime protests that erupted in Syria on March 15 -- where many arrests were reported.

"Important arrests in Daraa today (Tuesday) and yesterday according to lists: people aged between 18 and 40 interrogated in a Daraa stadium, at least 1,000

jugged

," a human rights
...which often include carefully measured allowances of freedom at the convenience of the state...
activist in Damascus said.

Daraa was reported to have water and electricity again on Tuesday, except for the Al-Omari mosque area which was the scene of

festivities

.

The official SANA news agency reported on Monday that 600 tons of flour had been delivered to Daraa, where activists had reported major shortages of food, medicine and baby milk.

A military

front man

on Monday announced the arrest of 499 people in Daraa, a week after thousands of troops backed by tanks swooped on the town to crush protests.

The

front man

also announced the deaths of two members of the security forces "as well as 10 terrorists." Eight soldiers were

maimed

and five

gunnies

waiting in ambush were

incarcerated

, the military added.

The army said it had entered Daraa on April 25 at the request of residents to rid them of "terrorist gangs" responsible for a spate of "killings and vandalism."

The international

Red Thingy

urged Syria to immediately lift restrictions on access to casualties in Daraa.

"The violence has resulted in a large number of casualties and we fear that if the situation worsens more lives will be lost," said Marianne Gasser, head of the ICRC delegation in Damascus.

The northern Syrian port and oil terminal of Banias, another center for protests against Assad's government, was expecting an imminent assault on Tuesday and was surrounded, activists said.

The Syrian Revolution 2011 site, a driving force behind the protests, urged Syrians to mobilize in solidarity with Daraa and all "besieged towns."

"We say to this regime: 'The court of the people will judge you'," it said.

Assad's government has persistently blamed the violence on "armed criminal gangs" and has portrayed the protest movement as a conspiracy.

The Insan human rights groups said the civilian

corpse count

from the unprecedented demonstrations in Syria has topped 607.
Posted by: Fred || 05/04/2011 00:00 || Comments || Link || E-Mail|| [639 views] Top|| File under: Govt of Syria
Home Front: Culture Wars
Guess we'll have to send SEAL Team 6 to sensitivity training
The staff director for the US Senate Indian affairs committee has objected to the US military's use of the code name "Geronimo" for Osama bin Laden during the raid that killed him.


In future operations, to keep everybody happy, codename all targets...George W. Bush.


Geronimo was an Apache Indian leader in the 19th century who spent many years fighting the Mexican and US armies, until his capture in 1886. The staff director and chief counsel for the committee, Loretta Tuell, said it was inappropriate to link "one of the greatest Native American heroes" with one of the most hated enemies of the US.
From what I've read, Geronimo was one of the most hated enemies of the US. But I'm sure he was nice to fluffy bunnies and Mother Gaia...
Posted by: tu3031 || 05/04/2011 10:06 || Comments || Link || E-Mail|| [309 views] Top|| File under:
Who's in the News
66
[untagged]
8
Govt of Pakistan
2
Govt of Syria
2
al-Qaeda
2
Hezbollah
2
al-Qaeda in Pakistan
1
TTP
1
al-Shabaab
1
Govt of Sudan
1
Hamas
1
Pirates
Bookmark
E-Mail Me
The Classics
The O Club
Rantburg Store
The Bloids
The Never-ending Story
Thugburg
Gulf War I
The Way We Were
Bio
Merry-Go-Blog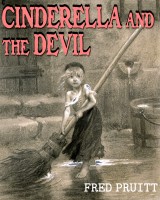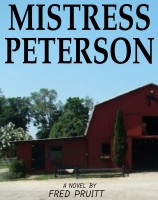 On Sale now!


A multi-volume chronology and reference guide set detailing three years of the Mexican Drug War between 2010 and 2012.

Rantburg.com and borderlandbeat.com correspondent and author Chris Covert presents his first non-fiction work detailing the drug and gang related violence in Mexico.

Chris gives us Mexican press dispatches of drug and gang war violence over three years, presented in a multi volume set intended to chronicle the death, violence and mayhem which has dominated Mexico for six years.
Click here for more information


Meet the Mods
In no particular order...


Steve White
Seafarious
Pappy
lotp
Scooter McGruder
john frum
tu3031
badanov
sherry
ryuge
GolfBravoUSMC
Bright Pebbles
trailing wife
Gloria
Fred
Besoeker
Glenmore
Frank G
3dc
Skidmark
Alaska Paul



Better than the average link...



Rantburg was assembled from recycled algorithms in the United States of America. No trees were destroyed in the production of this weblog. We did hurt some, though. Sorry.
3.232.133.141