Arabia
Shiite rebels kidnap nine foreigners in Yemen
Nine foreigners, mostly women and children, including seven Germans, a British engineer and a South Korean woman teacher, have been kidnapped by Shiite rebels in Yemen, officials said.

The group were seized in the restive Saada region of north Yemen by rebels who have been fighting the goverment in Sanaa for five years, said a local authority official, cited by the defence ministry news website September Net.

The German group includes a couple, three children and two women nurses, according to the official, who did not say when they were taken hostage.

They belong to an international organisation which has been working at a hospital in Saada for the past 35 years, the official said.

No-one has yet claimed responsibility for the kidnapping. The official said they were taken hostage by members of the Huthi Zaidi rebel group which have been fighting the government since 2004.
Posted by: ed || 06/14/2009 18:29 || Comments || Link || E-Mail|| [6476 views] Top|| File under:
Al-Qaeda financier arrested in Yemen
YEMENI authorities have arrested the financier of al-Qaeda operations in the country and in neighbouring Saudi Arabia, an official says.
"The arrested man is named Hassan Hussein bin Alwan, a Saudi national, and he is the financier for attacks launched by al-Qaeda organisation in Yemen and Saudi Arabia," the unnamed security official told the defence ministry's news website, September Net, today.

"He is considered one of the most dangerous members of al-Qaeda."

The arrest took place last week and led to an al-Qaeda cell being dismantled that was operating in Sanaa and the Marib province of eastern Yemen, an interior ministry official said.

He gave no details on the number of arrests or their nationality.

"This cell was planning terrorist attacks in Yemen. It had already mounted several al-Qaeda attacks carried out in the country," the official said, declining to be named.

In January the local al-Qaeda branch in Yemen announced in a video message posted on the internet the merging of the Saudi and Yemeni branches into "al-Qaeda in the Arabian Peninsula," led by a Yemeni, Nasser al-Wahaishi.

Yemen, the ancestral land of al-Qaeda leader Osama bin Laden, has witnessed a number of attacks claimed by the organisation in recent years against foreign missions, tourist sites and oil installations.

The New York Times reported on Friday that dozens of al-Qaeda fighters and some of the extremist group's leaders are shifting to Somalia and Yemen from their haven in Pakistan's tribal areas amid US military pressure.

But a Yemeni official on Saturday dismissed the report as "fabrications that are baseless", claiming Yemen "is not a suitable place for terrorists to use as a safe haven".
Posted by: tipper || 06/14/2009 16:13 || Comments || Link || E-Mail|| [6477 views] Top|| File under:
Bangladesh
BDR jawan dies of heart failure
[Bangla Daily Star] Another jawan of Bangladesh Rifles (BDR) died of heart failure in Khagrachhari yesterday.


Dang! I had my money on cirrhosis!

The deceased, Abdul Mazid, 46, a nayek of 29 Khedachhara BDR Battalion in Khagrachhari, hailed from Ramkrishnapur village in Lalpur upazila of Natore. He was recruited in BDR in 1984.

With his death, 26 BDR jawans died since the February 25-26 mutiny at BDR headquarters in the capital.

A BDR press release said Mazid went to Matiranga Bazar, some seven kilometres off the battalion headquarters, yesterday morning. He later felt sick and got into a local vehicle, it said.

The release also said Mazid reached the battalion headquarters shortly. Then he was rushed to Matiranga Upazila Health Complex at about noon where doctors declared him dead at 12:20 pm, it said. His body will be sent to his village home by BDR after the postmortem, it added.
Posted by: Fred || 06/14/2009 00:00 || Comments || Link || E-Mail|| [6478 views] Top|| File under:
China-Japan-Koreas
G-8 commit to implementation of financial sanctions against N. Korea
[Kyodo: Korea] Group of Eight finance ministers agreed Saturday to commit to implementing financial sanctions imposed on North Korea in the latest U.N. Security Council resolution. ''We are committed to the effective and timely implementation of financial measures against North Korea as set out, among other measures, in U.N. Security Council Resolution N. 1874," the ministers said in a statement issued after their two-day meeting in the southern Italian city of Lecce.
Posted by: Fred || 06/14/2009 00:00 || Comments || Link || E-Mail|| [6513 views] Top|| File under:
N. Korea says it will see any U.N. embargo as act of war
[Kyodo: Korea] North Korea adopted a belligerent stance Saturday toward a U.N. resolution overnight in New York calling for increased sanctions against the country after its most recent nuclear arms test. The official Korean Central News Agency said Pyongyang will see any attempt to ""blockade"" the North or inspect its ships at sea as an act of war.
Posted by: Fred || 06/14/2009 00:00 || Comments || Link || E-Mail|| [6506 views] Top|| File under:
Home Front: WoT
3 Guantanamo detainees sent to Saudi Arabia
The US Justice Department announced on Friday that three Saudi nationals had been transferred from the Guantanamo Bay prison camp back to Saudi Arabia, where they will undergo a "rehabilitation programme". Khalid Saad Muhammad, Abdalaziz Kareem Salim Al Noofayaee, and Ahmed Zaid Salim Zuhair were approved for transfer following the case review ordered by President Barack Obama, the department said in a statement.

These detainees had already been "previously cleared for transfer by the prior administration" of president George W Bush, the statement read. "With these latest transfers, the US government has moved nine detainees over the course of this week to locations in Bermuda, Chad, Iraq, and Saudi Arabia," said Matthew Olsen, head of the Obama administration's Guantanamo Review Task Force. "This marks the largest number of transfers in a single week in well over a year and occurred, in large part, due to the willingness of foreign governments to work closely with the United States on this important issue and to assist in the closure of the Guantanamo Bay detention facility," he added.

Any inmates transferred to Saudi Arabia are subject to judicial review before they undergo a rehabilitation programme in the country, during which time they remain under the Saudi government's control, the Justice Department said. Since 2002, more than 540 detainees have been transferred from Guantanamo to at least 30 countries, the Justice Department said. Obama has vowed to shut the facility by January 2010. Many of the inmates have already been cleared for release, but US officials are having difficulty finding countries that will take them in, and meeting resistance at home to housing them on US soil.
Posted by: || 06/14/2009 00:00 || Comments || Link || E-Mail|| [6477 views] Top|| File under: al-Qaeda
India-Pakistan
Blast in Pakistan market kills 8; U.S. drone strikes
A bomb blast in a market killed eight people in northwest Pakistan on Sunday, the latest in a wave of attacks since the army launched an offensive against Taliban militants.

The bomb in a market in the northwestern town of Dera Ismail Khan killed eight people and wounded 25, a government official said. "The initial probe suggests that the device was planted in a push-cart parked in the middle of the market," Syed Mohsin Shah, the top government official in the city, told Reuters.

Separately on Sunday, a suspected U.S. drone aircraft fired a missile in the South Waziristan region, a stronghold of Pakistani Taliban leader Baitullah Mehsud, killing three militants travelling in a vehicle, a witness and officials said.

The drone strike on Sunday, the first since May 16, was in Laddah, in South Waziristan, about 60 km north of the region's main town of Wana.

"The missile destroyed the vehicle and I saw three bodies lying next to it," ethnic Pashtun tribal leader Habibullah Mehsud told Reuters by telephone from the region on the Afghan border.

A government official in the region confirmed the attack, saying drones had been flying over South Waziristan since early morning. The identity of the dead militants was not known.
Posted by: ed || 06/14/2009 13:20 || Comments || Link || E-Mail|| [6471 views] Top|| File under:
One suspected for Lahore bombing nabbed
[Geo News] The law enforcement agencies' officials on Saturday have claimed capturing a person suspected for carrying out Lahore bombing from Lorazai area of Balochistan, Geo news reported. According to sources, law enforcement agencies raided a house, located in Nasirabad area of Lorazai, arresting a suspected person accused of involvement in Lahore bomb blast by the name Muhammad Ilyas. Agencies also seized mobile phone and SIMs from his possession meanwhile, he was shifted to anonymous place for steeping up investigations, sources concluded.
Posted by: Fred || 06/14/2009 00:00 || Comments || Link || E-Mail|| [6503 views] Top|| File under: al-Qaeda in Pakistan
3 NGO vehicles torched in Turbat
[Geo News] Three vehicles of an NGO have been set ablaze in Turbat, however, the culprits managed to escape, Geo News reported Saturday. The vehicles were partially damaged.
Posted by: Fred || 06/14/2009 00:00 || Comments || Link || E-Mail|| [6478 views] Top|| File under: TTP
Baitullah Mehsud "booked" for murder
Tehreek-e-Taliban Pakistan (TTP) chief Baitullah Mehsud was nominated in the first information report (FIR) for the suicide attack on Jamia Naeemia that resulted in the deaths of seven people, including anti-Taliban cleric Dr Sarfaraz Naeemi, as the entire country mourned the assassination of the religious scholar on Saturday.


So he wasn't actually "booked," since he's not in custody...


Qila Gujjar Singh Police registered an FIR on the complaint of Dr Raghib Hussain Naeemi, son of Dr Sarfaraz Naeemi.

Raghib claimed Mehsud targeted his father because of his condemnation of suicide attacks as un-Islamic.

Meanwhile, in Karachi, various political and religious organisations, including the Muttahida Qaumi Movement, announced a shutter-down strike and national day of mourning, a private TV channel reported. Public transport remained thin and all business centres and shops remained closed, APP added. The proceedings of criminal cases at courts were also brought to a halt.

Protests that had started following the suicide attack on Dr Naeemi on Friday continued into Saturday in Lahore, with students of the Jamia Naeemia taking to the streets. The Punjab government had announced a public holiday, and all major markets of the city were closed.
Posted by: || 06/14/2009 00:00 || Comments || Link || E-Mail|| [6479 views] Top|| File under: TTP
Jets hit Waziristan, forces kill 41 Taliban
The security forces on Saturday killed another 41 terrorists in operations in the Malakand Division and Bannu frontier region, the Inter-Services Public Relations (ISPR) said.

PAF jet fighters also bombed suspected hideouts of Tehreek-e-Taliban chief Baitullah Mehsud in South Waziristan Agency.

"In response to the suicide attack on Jamia Naeemi, in which Dr Sarfraz Naeemi and six others were killed in Lahore, two terrorists' compounds were targeted by the air force in Makeen," the statement said.

However, the military statement gave no details of the casualties inflicted on the Taliban during the early morning strikes. "The number of casualties could not be ascertained." Hours before the attack on Mehsud's stronghold, President Asif Ali Zardari vowed in a televised address to wage war against militancy "to the end".

The ISPR said a soldier was killed and seven others were injured in Saturday's fighting.

The forces continued conducting search operations in Mingora and seized a cache of arms, night vision goggles and other equipment abandoned by the Taliban.

Two terrorists were also arrested during the search operation. Troops also secured the Karakar pass, which links Buner with Swat.

In Bannu, the forces secured Zindi Akbar Khan, FC Fort Jani Khel and Marwat Canal, the ISPR said, adding that 35 terrorists had been killed in the operation in various areas of Bannu district.

In the past few days the Pakistan has launched strikes on Taliban across the northwest, most notably in Bannu district at the gateway to Waziristan, where according to the military more than 130 militants have been killed since Tuesday.
Posted by: || 06/14/2009 00:00 || Comments || Link || E-Mail|| [6472 views] Top|| File under: TTP
Israel-Palestine-Jordan
Israeli aircraft target smuggling tunnels
Israeli aircraft have attacked smuggling tunnels along the Gaza-Egypt border.

Palestinians aren't reporting casualties but say tunnels have been damaged.

Gaza militants use the tunnels to smuggle weapons and other contraband into their blockaded territory.

The Israeli military says the predawn attacks on Sunday were in retaliation for rocket fire on southern Israel the previous night. It also says it will not tolerate attacks on Israeli territory.
Posted by: Daffy Unavish4743 || 06/14/2009 01:10 || Comments || Link || E-Mail|| [6476 views] Top|| File under:
Gazans hurt at reconciliation rally
At least two Palestinians have been injured in the Gaza Strip by police attempting to disperse protests calling for reconciliation between the occupied Palestinian territories' factions. The pair were injured when security personnel fired into the air at the rally attended by about 3,000 people in Gaza City on Saturday, witnesses said.

The demonstration took place in advance of the second anniversary of the capture of Gaza by Hamas. Since then, animosity between Hamas and Fatah, which rules the West Bank and from whom Hamas took power in the Gaza Strip, has grown. The power struggle also widened divisions between the Palestinian people.

The secular Popular Front for the Liberation of Palestine (PFLP), the Democratic Front for the Liberation of Palestine (DFLP) and the communist People's Party organised the rally. Demonstrators made their way through Gaza City calling for and end to the bitter divide and waving PFLP banners.

It was unclear as to what prompted the police to open fire to disperse the protesters. Jamil Majdalawi, a senior PFLP leader, said that he was concerned that animosity between the Fatah and Hamas governments could become permanent. "We are with Fatah and Hamas when they are right and we are against them when they are wrong," he said.

Divisions between the two factions existed before Hamas forced Fatah from the Gaza Strip in fierce street battles. Recent Egyptian meditated-talks in Cairo aimed at forming a unity government have failed to bring the factions together. Lamis Andoni, Al Jazeera's Middle East analyst, said: "The protests are an indication that people are finding the internal divisions intolerable. "It has become a blatant struggle for power that has little to do with real political differences.

"Palestinian factions like the PFLP and the DFLP fear that the reconciliation talks in Cairo are not succeeding because they are no longer focused on national unity but rather on the terms for power sharing between Fatah and Hamas."
Posted by: || 06/14/2009 00:00 || Comments || Link || E-Mail|| [6473 views] Top|| File under: Hamas
Southeast Asia
Thai south hit by violence
[Straits Times] SUSPECTED Muslim insurgents yesterday killed a number of people and wounded several others in separate incidents across southern Thailand, the latest in a series of attacks that started with a massacre at a mosque at the beginning of last week.

The latest attacks include a bomb attack on a bus, a drive-by shooting, an ambush and a bomb explosion at a grocery store, police reports said.

Violence has occurred daily in southern Thailand since last Monday's killing of 10 Muslims at a mosque in neighbouring Narathiwat province.

The Thai authorities said the attacks are aimed at igniting sectarian conflict between Muslims and Buddhists in Thailand's three southern-most provinces, where the five-year-old insurgency has killed more than 3,400 people.

Two suspected insurgents riding a motorcycle hurled a bomb at a bus yesterday, killing one passenger and wounding 13 others in downtown Yala city, said police Lieutenant-Colonel Wattanachai Chantimangkul.

In Yala province's restive Bannang Sata district, a husband and wife were shot dead in an ambush while riding their motorcycle, said Colonel Sompien Eksomya.

In Narathiwat province, a village headman's wife was killed and another person wounded while riding a motorcycle to a market, said Lt-Col Jamlong Suwalak. The assailants were also on a motorcycle.

In another part of the province, six people were slightly injured when a 1kg homemade bomb exploded in a grocery store, said Captain Attawut Petchkaew.

He said two teenagers pretended to look for drinks before planting the bomb, hidden in a metal box, near the freezer. The explosive went off shortly after they left, he said.

Rumours continued to circulate that Monday's mosque attack was masterminded by the Thai authorities, something strongly denied by the government, which has stepped up security measures in the mainly Muslim south.

The shadowy insurgents are generally believed to be fighting to carve out an independent Muslim state from the provinces of Pattani, Yala and Narathiwat.
Posted by: Fred || 06/14/2009 00:00 || Comments || Link || E-Mail|| [6508 views] Top|| File under: Thai Insurgency
Syria-Lebanon-Iran
Riots erupt in Iran after Ahmadinejad declares victory
Huge swaths of the Iranian capital erupted in fiery riots that stretched into the early hours today as hard-line President Mahmoud Ahmadinejad declared victory in his quest for a second term amid allegations of widespread fraud and reports that his main challenger had been placed under house arrest.

At the same moment the president was promising a "bright and glorious future" for Iran in a late-night televised address, supporters of reformist rival Mir-Hossein Mousavi were battling with police and militiamen in riot gear throughout Tehran in the most serious clashes in the capital since a student uprising 10 years ago.

In the streets and squares where young Iranians had danced and waved green banners in support of Mousavi days ago, baton-wielding police chased and beat mobs of hundreds of demonstrators chanting, "Down with dictatorship!" and "Give me my vote back!" Searing smoke and the smell of burning trash bins and tear gas filled the night sky as protesters ripped up Iranian flags, which had become the symbol of the Ahmadinejad campaign.
Continued on Page 49
Posted by: Steve White || 06/14/2009 00:00 || Comments || Link || E-Mail|| [6486 views] Top|| File under:
Who's in the News
46
[untagged]
3
TTP
2
Govt of Pakistan
2
al-Qaeda in Pakistan
1
al-Qaeda in Iraq
1
Thai Insurgency
1
Govt of Iran
1
Hamas
1
al-Qaeda
1
Hezbollah
Bookmark
E-Mail Me
The Classics
The O Club
Rantburg Store
The Bloids
The Never-ending Story
Thugburg
Gulf War I
The Way We Were
Bio
Merry-Go-Blog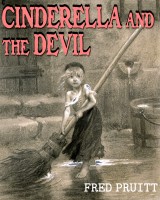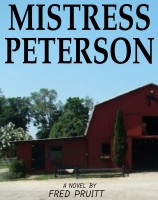 On Sale now!


A multi-volume chronology and reference guide set detailing three years of the Mexican Drug War between 2010 and 2012.

Rantburg.com and borderlandbeat.com correspondent and author Chris Covert presents his first non-fiction work detailing the drug and gang related violence in Mexico.

Chris gives us Mexican press dispatches of drug and gang war violence over three years, presented in a multi volume set intended to chronicle the death, violence and mayhem which has dominated Mexico for six years.
Click here for more information


Meet the Mods
In no particular order...


Steve White
Seafarious
Pappy
lotp
Scooter McGruder
john frum
tu3031
badanov
sherry
ryuge
GolfBravoUSMC
Bright Pebbles
trailing wife
Gloria
Fred
Besoeker
Glenmore
Frank G
3dc
Skidmark
Alaska Paul



Better than the average link...



Rantburg was assembled from recycled algorithms in the United States of America. No trees were destroyed in the production of this weblog. We did hurt some, though. Sorry.
35.168.110.128

Help keep the Burg running! Paypal: