China-Japan-Koreas
Endgame in Korea?
Lacking the military wherewithal to defeat the South, Kim's regime is simply trying to extend its miserable existence through extortion.
by Stuart Koehl
Long, long piece in the Weekly Standard that suggests that the last thing the Norks will do is to go to war. Mr. Koehl also posits that we and the SKors are close to having a solution for all the Nork military options. Kimmie's bellicose threats, in that context, are more useful for keeping the current regime in power and not about attacking and beating South Korea.

I'm not so sure about that -- Nork artillery could rain a true 'sea of fire' down on Seoul and suburbs for a good couple days if the Norks wanted to do that. Ten thousand artillery tubes firing two rounds a minute for two days could ruin the city. It's becoming clear that the Nork army is a hollow shell that couldn't march south past the first big-box grocery store without coming to a halt. But we shouldn't sit back smugly and think that we can ignore the poofy-haired varmint.
Posted by: Steve White || 06/14/2009 00:00 || Comments || Link || E-Mail|| [6470 views] Top|| File under:
Economy
Abby Normal ?
Household Normality

"You can't drink yourself sober and you can't leverage your way out of excess leverage." Barry Ritholtz

Barry is right, but it isn't stopping the Obama administration from trying to solve our hangover with a lot more of the dog that bit ya. The current policy of borrowing in order to stimulate the economy is warped. Providing more easy credit so poor people can buy Mercedes SUVs will not solve our problems. The brilliant Doug Casey clearly understands the policy that should be in effect:
Posted by: Besoeker || 06/14/2009 08:29 || Comments || Link || E-Mail|| [6483 views] Top|| File under:
Home Front: Politix
Dismantle the CIA's Station-Chief System
The current battle between the Office of the Director of National Intelligence (ODNI) and the CIA over the antiquated station-chief system is one that the ODNI must win in order to protect Americans and our allies.

All American intelligence officers — from the CIA's own counter-proliferation and counter-terrorism divisions, the FBI, or the military — who seek to conduct operations abroad must first obtain permission from the CIA's station chiefs. CIA station chiefs are talented and intelligent people, but the turf system burdens them falsely with a sense that they'll be in trouble for anything that goes wrong, and that there will be little reward for success. For many, the solution is to block as much activity as possible.

The cumbersome approvals process puts American intelligence officers at a disadvantage. Nuclear proliferators and terrorists don't recognize the borders of nations and don't have to check in with their own local bureaucrats in each country. In the open borders of the European Union today, for example, a terrorist barely slows down as he crosses the borders. But for a CIA officer tracking the terrorist, these borders represent real barriers which can be crossed only with the permission of each local CIA station chief.

A look at a map of the world shows the weaknesses in the CIA's station-chief system. There are no station chiefs at all in the countries that matter most — North Korea and Iran — because station chiefs exist only within embassies, and we don't have embassies in those countries. During my active service in the CIA, I found that operations on targets from countries with no CIA station chiefs worked more smoothly because of fewer layers of bureaucracy.

In countries with powerful domestic intelligence services such as China and Russia, the station chiefs are virtually confined within embassies, conducting few if any operations. In Afghanistan and Iraq, the CIA chief is just a layer of bureaucracy that the much larger and more effective American military presence must work through. Within the borders of close allies such as Britain and Canada, the US has formal agreements in place not to conduct espionage activities at all, making the station chief perform a purely liaison function.

In the crossroads of western Europe, where terrorists and nuclear proliferators can be approached more easily, the CIA uses its station chief positions as pre-retirement posts for top bureaucrats. The CIA pays more to its employees assigned overseas, and CIA retirement pay is calculated using the last three years of pay, so CIA Headquarters bureaucrats use assignments in cushy western European cities at the end of their careers to maximize their pensions. At one time when I was working in the region, there were six former CIA division chiefs doing their pre-retirement tours in Europe. These people didn't want anything to go wrong, and were tremendously risk-averse. Foreign governments know that leaning on a CIA station chief (or asking him to leave, as the French did in 1995) is an easy way to end all American intelligence activity in that country.

If James Bond worked for the CIA, he'd never get out of a cubicle at Headquarters. Imagine the paperwork that would have to be done following a visit by Bond. No CIA station chief would ever permit a loose cannon like Bond to operate on his or her turf. In fact, station chiefs prefer as few people as possible on their turf, which is a reason why more than 90% of CIA officers now live and work entirely within the United States.

The station-chief system is the heart of the CIA bureaucracy and the CIA will fight any threat to it. Like Soviet apparatchiks, CIA bureaucrats claim any lessening of their control will result in chaos. However, there is already a lengthy chain of command at Headquarters. Dismantling the station-chief system will bring greater speed, creativity, and maneuverability, precisely what Americans excel at and what we need to defeat our enemies.

CIA bureaucrats claim that any changes will lead to problems with liaison relationships. But CIA officers need to get out of their embassies and collect intelligence, not sit back and process the carefully sifted feed material that is officially provided by foreign governments.

It's a shame to see the new CIA chief, Leon Panetta, fight to preserve the status quo at the CIA. This status quo threatens Americans living in the prime terrorist target cities of New York and Washington, as well as the success of Panetta's boss, President Obama.

Anything that can be done to break up the CIA's station-chief system will lead to greater safety for Americans and our allies.

— "Ishmael Jones" is a former deep-cover officer with the Central Intelligence Agency. He is author of The Human Factor: Inside the CIA's Dysfunctional Intelligence Culture, published last year by Encounter Books.
Posted by: Sherry || 06/14/2009 01:46 || Comments || Link || E-Mail|| [6469 views] Top|| File under:
Lawrence Summers calls Barack Obama defender of free markets
PRESIDENT Barack Obama's chief economist has defended White House economic policies against criticism that they amounted to "a kind of back-door socialism".

In a speech to the Council on Foreign Relations in New York, National Economic Council director Lawrence Summers said Mr Obama's interventions "will go with, rather than against, the grain of the market system".

Mr Summers's remarks come as mainstream critics of Mr Obama's use of government mechanisms to revamp big segments of the economy are increasingly finding their voice.

The US Chamber of Commerce this week announced that it would launch a national advocacy campaign to defend free enterprise against "anti-business activists," referring to administration initiatives.

Mr Summers also laid out an ambitious goal ahead of Mr Obama's Wednesday speech on the re-regulation of financial markets: ending a decades-long barrage of financial crises.

Posted by: Daffy Unavish4743 || 06/14/2009 00:47 || Comments || Link || E-Mail|| [6479 views] Top|| File under:
India-Pakistan
The demise of Pakistan is inevitable
Its military establishment, hatred for India and history of injustice means Pakistan is a victim of the divisive logic that created it

By Kapil Komireddi

Pakistan's fight against the Taliban is an illusion. The world may view it as a battle for Pakistan's soul, but the generals in Rawalpindi, with whom real power rests, are not so sure. If they were, 200,000 of their finest fighters wouldn't be chewing grass on the eastern border with India while the so-called battle for Pakistan's survival rages on in the north-west.

Blackmailing the world by threatening imminent collapse is vintage Pakistan. Recently, President Asif Ali Zardari told Der Spiegel that the safety of Pakistan's nuclear arsenal depended entirely upon how well the world supported democracy in his battered country. "If democracy in this country fails, if the world doesn't help democracy," he warned, "then any eventuality is possible." Having placed the burden of Pakistan's recovery from the mire of its own making on the world's shoulders, Zardari listed the "help" that his government expected: "billions of dollars".

But Pentagon documents released earlier this month give an alarming account of where the benignant billions of aid dollars poured into Pakistan's coffers over the last decade have ended up: on the most modern weaponry – combat aircraft, laser-guided kits, anti-ship missiles, air-to-air missiles – for use against India. Under the cloak of this conflict, Pakistan has equipped itself for battle with its traditional enemy, rapidly increasing its nuclear weapons at the same time.

The Taliban's recent targets have unsettled their erstwhile paymasters, but nothing seems to deter Islamabad from continuing with its policy of patronising Islamic extremists – so long as they are devoted to destroying India. Punjab is littered with these groups. In Lahore last month, Yahya Mujahid told me that his group, the banned Jamat-ud-Dawah, would continue to fight against Indian rule in Kashmir. The operations "have gone somewhat cold", he admitted. But he spoke confidently and strode assuredly – a man who knew things would turn in his favour.

Three weeks later, Hafiz Saeed, Jamat-ud-Dawah's leader, who had been detained after India produced several dossiers linking him to last November's Mumbai attacks, was freed. Among the reasons cited by the Lahore high court in ordering Saeed's release was this bolt from the blue: "The security laws and anti-terrorism laws of Pakistan are silent on al-Qaida being a terrorist organisation." The trial was a farce, a repetition of Pakistan's time-tested tactic of appearing to act against anti-India jihadis while not taking any action at all.

Mani Shankar Aiyar once described Pakistan as a country "divided against itself, but united against India". From that delusional feudal megalomaniac Zulfi Bhutto's pledge to wage a "thousand-year war" against India to General Pervez Musharraf's desperate attempt in 1999 to nuke it, hatred of India has been the constitutive sine qua non for Pakistan's survival. It is the one bugbear that makes Pakistanis out of Sindhis and Baluchis, Pathans and Punjabis.

Many Pakistanis I spoke to agreed that their country has gone to the dogs. But Kashmir still evokes the romantic idea of a Muslim nationhood. Pakistan continues to be defined by the struggle that created it – a struggle founded upon the premise that Muslims and Hindus cannot co-exist in one nation. With all of India's social failings, its success at forging a nationality out of its diversity stands as a towering repudiation of this idea, and merely by being itself, impeaches the logic of partition. Pakistan cannot justify its existence as long as India accommodates religious diversity. It is not enough that Pakistan is a Muslim country: for its creation to be truly vindicated, the country it was carved out of must be Hindu. As long as Kashmir, a Muslim-majority state, remains part of India, Pakistan will view partition as unfinished business and itself as its incomplete product.

But the Pakistan that was created in 1947 ceased to exist in 1971 with the creation of Bangladesh – in a manner that doesn't just cast deep moral questions on Pakistan's claim to speak for Kashmiri Muslims, but also offers an object lesson against indulging procrustean nationalisms, of which Pakistan remains a paragon. Created expressly to safeguard the Muslims of the subcontinent, Pakistan perpetrated the biggest genocide of Muslims since the arrival of Islam in south Asia. At least seven million East Pakistanis in what is now Bangladesh were slaughtered by West Pakistani soldiers within the space of a few months in 1971. The Islamic bond which animates Pakistan's jihadist policy in Kashmir was absent during this massacre. It was secular India, its forces led entirely by non-Hindus – a Muslim air marshal (Idris Latif), a Sikh commander of ground forces (JS Aurora), a Parsi chief of army (Sam Manekshaw), and a Jewish strategist and principal negotiator (JFR Jacob) – which intervened to liberate Pakistanis from the madness of Pakistan.

What remained of Pakistan in 1971 became a plaything of the military-feudal-political elite who turned it into a back office for the outsourced wars of big powers. Three decades later, Pakistan represents state failure, religious extremism, terrorism, nuclear proliferation. Few dispensations have failed their people on the scale that Pakistan has: it exists solely to provide subsistence to the military establishment.

Within the next 20 years, Pakistan as we know it today will probably not exist. Built on the idea that differences between people must ultimately culminate in permanent division, Pakistan has become a victim of the very logic that created it: from Karachi in the south-east to Peshawar in the north-west, Jinnah's children are carrying his divisive message to its logical extreme. The tragedy is that this is not an aberration, but the acme, of the idea of Pakistan.
Posted by: john frum || 06/14/2009 09:11 || Comments || Link || E-Mail|| [6471 views] Top|| File under:
Dialogue this, Obama
By Tavleen Singh

Am I the only one shocked by an American official daring to suggest 'dialogue' with Pakistan in the wake of the release of Hafiz Mohammad Saeed? Why did nobody ask Under Secretary William Burns if his country would be persuaded to have a 'dialogue' with Pakistan if Osama bin Laden were similarly arrested and released? Not because of the due process of the law, as some spokesmen of the Pakistani government claim, but because no charges were brought against him. So there were no grounds for further preventive detention according to the court that released him.

The vile Saeed is our Osama and if Pakistan wants to talk peace with India the very least it must do is arrest him again and close down the Lashkar-e-Tayyaba. Then, we can begin to talk. Not only are we certain that it was this ghastly conglomerate of jihadi killers that was responsible for what happened in Mumbai but Lashkar's spokesmen admit proudly their involvement in the 'jihad' in Kashmir. Speaking of which, Under Secretary Burns got away with stating at a press conference in Delhi that his government wanted a solution in Kashmir that took into account 'the views of the Kashmiri people'. Did nobody tell him that there were free and fair elections in that state not long ago? If by the 'Kashmiri people' he means a handful of self-appointed leaders in the Valley who never dare to contest elections, then perhaps the American President needs to do some more homework on Kashmir.
Posted by: ryuge || 06/14/2009 01:08 || Comments || Link || E-Mail|| [6465 views] Top|| File under:
Syria-Lebanon-Iran
Grand Ayatollah Sanei in Iran Rejects Election Results
(Translated from Farsi at website)

Grand Ayatollah Sanei in Iran has declared Ahmadinejad's presidency illegitimate and cooperating with his government against Islam. There are strong rumors that his house and office are surrounded by the police and his website is filtered. He had previously issued a fatwa, against rigging of the elections in any form or shape, calling it a mortal sin.

More: //en.wikipedia.org/wiki/Yousef_Sanei

'During the 2009 Iranian election protests, he issued a religious edict proclaiming that Mr. Ahmedinejad was "not the president and that it is forbidden to cooperate with his government." '
Posted by: Anonymoose || 06/14/2009 16:57 || Comments || Link || E-Mail|| [6517 views] Top|| File under:
Who's in the News
46
[untagged]
3
TTP
2
Govt of Pakistan
2
al-Qaeda in Pakistan
1
al-Qaeda in Iraq
1
Thai Insurgency
1
Govt of Iran
1
Hamas
1
al-Qaeda
1
Hezbollah
Bookmark
E-Mail Me
The Classics
The O Club
Rantburg Store
The Bloids
The Never-ending Story
Thugburg
Gulf War I
The Way We Were
Bio
Merry-Go-Blog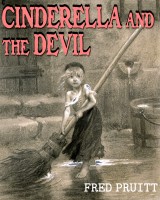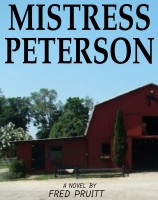 On Sale now!


A multi-volume chronology and reference guide set detailing three years of the Mexican Drug War between 2010 and 2012.

Rantburg.com and borderlandbeat.com correspondent and author Chris Covert presents his first non-fiction work detailing the drug and gang related violence in Mexico.

Chris gives us Mexican press dispatches of drug and gang war violence over three years, presented in a multi volume set intended to chronicle the death, violence and mayhem which has dominated Mexico for six years.
Click here for more information


Meet the Mods
In no particular order...


Steve White
Seafarious
Pappy
lotp
Scooter McGruder
john frum
tu3031
badanov
sherry
ryuge
GolfBravoUSMC
Bright Pebbles
trailing wife
Gloria
Fred
Besoeker
Glenmore
Frank G
3dc
Skidmark
Alaska Paul



Better than the average link...



Rantburg was assembled from recycled algorithms in the United States of America. No trees were destroyed in the production of this weblog. We did hurt some, though. Sorry.
3.236.107.249

Help keep the Burg running! Paypal: