-Short Attention Span Theater-
Happy 234th U.S. Army
Two hundred and thirty-four years ago, the United States Army was established to defend our Nation. From the Revolutionary War to the Global War on Terror, our Soldiers remain Army Strong with a deep commitment to our core values and beliefs. This 234th birthday commemorates America's Army -- Soldiers, Families and Civilians -- who are achieving a level of excellence that is truly Army Strong both here and abroad. Their willingness to sacrifice to build a better future for others and to preserve our way of life is without a doubt, the Strength of our Nation.

Posted by: Beavis || 06/14/2009 09:07 || Comments || Link || E-Mail|| [336068 views] Top|| File under:
Africa North
New party wins Morocco local polls
A new party led by a politician close to the monarchy has won the most seats in Morocco's local elections, while an Islamic party registered a modest score, the interior minister has said. Around 30 parties stood in Friday's polls to elect nearly 28,000 members to 1,500 municipal councils.

The Authenticity and Modernity Party (PAM) was formed last June by Fouad Ali el-Himma, a close friend of King Mohammed VI, the Moroccan monarch. Late last month, PAM pulled out of the country's governing coalition ahead of the local elections and aligned itself with the opposition. It won 6,015 seats, giving it 21.7 per cent of the national vote, ahead of the governing Istiqlal (Independence) party with 5,292 seats and 19.1 per cent, Chakib Benmoussa said on Saturday.

The local elections were seen as a test for the government of Abbas el-Fassi, the prime minister.

His Istiqlal party's second place finish meant a certain reaffirmation of the government, which had been accused of not having a solid programme despite the Moroccan economy having weathered the global crisis fairly well.

The moderate Islamic Justice and Development Party (PJD), which scored its best result in 2007, picked up only 1,513 seats, putting it in sixth place.

The national turnout was 52.4 per cent, below the 54 per cent recorded in 2003 local elections but well above the 37 per cent figure for legislative polls in 2007.

Morocco's next parliamentary election is due in 2012.
Posted by: || 06/14/2009 00:00 || Comments || Link || E-Mail|| [336071 views] Top|| File under:
Bangladesh
56 indigenous families evicted
[Bangla Daily Star] Hired goons of a BNP adherent evicted at least 74 families, including 56 Indigenous families, from their land in a series of attacks at Khatirpur in Porsha upazila of Naogaon to grab their land.

Allegedly backed by local police, they made the series of attacks between Friday evening and yesterday morning to evict the families.

They beat up members of indigenous families, ransacked and torched their houses Friday evening and finally looted their household items, bullock carts and human hauliers yesterday morning.

According to the victims, around 200 armed goons of Nur Hossain Master, of Chhaor, attacked the families. The indigenous families retaliated with bows and arrows but they were no match against the gang's firearms, clubs, machetes and spears.

"Police were called in but they stood as spectators," said Sabin Munda, a local leader of Jatiya Adivashi Parishad visiting the spot.

Chhutar Kisku, his wife Kastantina Murmu, Suren Murmu, Jasef Saren, Biswanath Hembrom, Mosrefa, Deljan, Osnara and her daughter Samija were among at least 30 indigenous people who were injured in the attacks.

The victims alleged Ata, Dhala, Ahsan and Mozaffar of Kumarpara led the attacks in presence of Nur Hossain and his son Manjurul.

Nur Hossain, Manjurul and their relative Azaharul were seen looting corrugated iron sheets and household items yesterday morning when a group of NGO activists and journalists visited the spot.

Nur claimed he bought the six acres of land from Chhotka Mardi, Churka Mardi and Hudur Mardi in 1976. "But we could not have possession of the land," he told journalists.

He said the eviction process through proper ways would have taken a long time and that is why he captured the land by force.

Karamat Uddin, a lawyer for the indigenous people, said the documents on the land Nur Hossain produced were declared invalid by the government in May, 2007, and a Naogaon court was trying the case filed in this regard.

Naogaon Deputy Commissioner Ahsan Habib Talukhdar and Superintendent of Police Mofazzel Hossain visited the scene and formed a probe committee headed by Porsha upazila nirbahi officer.
Posted by: Fred || 06/14/2009 00:00 || Comments || Link || E-Mail|| [336073 views] Top|| File under:
Caucasus/Russia/Central Asia
Cruiser Aurora Turned Into Party Barge
Former marines of Russia's Baltic Fleet were insulted by the party, which officials and oligarchs had enjoyed on board Russia's legendary warship, the Aurora, the symbol of the Communist Revolution in Russia.

Mikhail Prokhorov, Russia's richest man, organized a party on board the Aurora cruiser after the Economic Forum in St. Petersburg. Russia's top officials and millionaires were invited to come to the party: presidential envoy Ilya Klebanov, beer tycoon Oleg Tinkov, the president of Russia's popular odnoklassniki.ru social network Nikita Sherman, vodka tycoon Rustam Tariko, St. Petersburg Governor Valentina Matviyenko and many others.

As it usually happens, strong beverages made the guests lose control over themselves. Some of them decided to jump overboard to swim in the Neva River. The businessmen were not at all confused with the fact that the party was taking place on board the nation's historical warship.

The Aurora is the flagship of the Russian Navy. The cruiser has the crew and the captain in spite of the fact that she does not navigate. The crew is responsible for the order on board the ship and for her safe docking. The ship currently operates as a museum.

"Everything that happens on board the ship during the time when the museum is closed for visitors – namely from 4 p.m. to 10 a.m. of the next day – is the responsibility of the navy and the crew. Any decision to hold any kind of events on board the ship – whether it is a meeting with war veterans or something else – needs to be authorized by the Commander of the Leningrad Naval Base, Rear Admiral Lepitsky," Igor Kurdin, a former naval captain said.

However, the rear admiral was not informed about the party.

"Yes, there were big people on the Aurora. However, it would never occur to anyone of us to throw a party on board the ship, to jump overboard and so forth. It's very painful that the Aurora has become a floating bar," the former captain complained.

Veterans claim that oligarchs could organize another party like that in Lenin's Tomb or at the Hermitage State Museum.

Top officials in other countries can be fired for their addiction to entertaining events at the expense of private individuals. The former president of the Central Bank of Germany, Ernst Welteke, for example, did not refuse from free plane tickets or motor racing. Canada's Minister for Tourism Cam Jackson was dismissed for his love for free travel and fancy restaurants. Israeli Prime Minister Ehud Olmert found himself in the middle of a similar scandal when it transpired that the official did not pay for his own holidays.

During the First World War the Aurora operated in the Baltic Sea. In 1915 her armament was changed to fourteen 152 mm (6in) guns. At the end of 1916, the ship was moved to Saint Petersburg (then Petrograd) for a major repair. The city was brimming with revolutionary ferment and part of her crew joined the 1917 February Revolution. A revolutionary committee was created on the ship (Aleksandr Belyshev was elected its captain). Most of the crew joined the Bolsheviks, who were preparing for a Communist revolution.

On 25 October 1917, the refusal of an order for the Aurora to take to sea sparked the October Revolution. At 9.45 p.m. on that date, a blank shot from her forecastle gun signalled the start of the assault on the Winter Palace, which was to be the last episode of the October Revolution. Aurora's crew actually took part in the attack.
Posted by: Anonymoose || 06/14/2009 17:43 || Comments || Link || E-Mail|| [336073 views] Top|| File under:
Europe
Berlusconi complains of "subversive" campaign
ROME (Reuters) - Prime Minister Silvio Berlusconi said Saturday he was the victim of an orchestrated campaign of "subversion" over his relationship with an 18-year-old model and his use of state planes.

The 72-year-old media tycoon, whose centre-right party comfortably won last weekend's local and European elections, told a meeting of business leaders that the campaign was aimed at replacing him with someone who had not been chosen by voters.

Berlusconi, who owns three of Italy's seven national TV channels, also urged media not to give time to the leader of the opposition, who responded by denouncing intimidation.
Posted by: Daffy Unavish4743 || 06/14/2009 00:58 || Comments || Link || E-Mail|| [336069 views] Top|| File under:
Home Front: Politix
Geert Wilders receives 'Hero of Conscience Award'
Last Sunday Geert Wilders attended the Heroes of Conscience Dinner hosted by the American Freedom Alliance at the Ronald Reagan Presidential Library in Simi Valley, California. He was there to reveive a 'Hero of Conscience Award', in recognition of his defence of freedom in the Netherlands and Europe.
Posted by: tipper || 06/14/2009 06:37 || Comments || Link || E-Mail|| [336068 views] Top|| File under:
India-Pakistan
Japan, India plan joint space research project
Japan and India plan to launch their first joint space research project this year, an experiment in growing plants in zero gravity, a Japan Aerospace Exploration Agency researcher said Friday.

The two Asian powers are set to launch a small and unmanned Indian-made satellite in October, carrying Japanese laboratory equipment, that is set to orbit for about one week at a height of around 600 kilometres (370 miles).

Aboard the satellite they will seek to grow a type of algae, said Noriaki Ishioka, a professor for Japan's space agency JAXA, who called the experiment "a basic study on photosynthetic activity in space."

"We will retrieve the satellite after a week or so and conduct genetic examinations on how the zero-gravity environment affects photosynthesis."

While the project could eventually pave the way for "space farming," he cautioned that the basic experiment -- using a type of algae called spirulina, not related to the food supplement of the same name -- was an early step.

"Spirulina is edible, but it doesn't taste so good," he said.

Japan already sends astronauts to the International Space Station and has conducted a variety of space experiments in its Kibo laboratory.

But the joint project with the Indian Space Research Organisation aims to allow Japan to diversify its channels for space research.
Posted by: john frum || 06/14/2009 16:00 || Comments || Link || E-Mail|| [336065 views] Top|| File under:
More Sukhoi war planes for India-China border
After stationing the Sukhoi Su-30MIK war jets in Tezpur in Assam, the Indian Air Force will post another squadron of its frontline jets at the Chabua air base under its military policy to boost security along the border with China in the northeast. On June 15, four Su-30MKIs will land in Tezpur for a symbolic induction, making the airbase the third in the country to house the combat jets.

"It will be a symbolic induction as of now. Currently it's not clear which of the Sukhoi bases - Pune or Bareilly - the aircraft belong to," a senior IAF official told IANS.

"The four aircraft will formalise the Sukhoi flying routes. After that plans are afoot to station the Sukhois at Chabua air station in the northeast (Assam) and at Halwara (Punjab) and Jodhpur (Rajasthan) in the west," the official added, speaking on condition of anonymity.

The basing of the squadron in Assam is in line with the IAF's policy of capacity-building near the India-China border.

Former IAF chief Air Chief Marshal Fali Homi Major, before handing over his charge last weekend, had said: "There is no escalation in threat perception (vis-a-vis China). We know very little about the capabilities of that country."

Currently India is operating five squadrons of the Russian-built fighter aircraft. out of them three are stationed at Lohegaon in Pune (Maharashtra) and two in Bareilly (Uttar Pradesh). Each squadron operates 18-20 aircraft.

In the next five years, the IAF plans increase the strength of Sukhois in its fleet to nearly 200.

After taking over as defence minister, A.K. Antony had underscored infrastructure development in the northeast as the priority of the defence ministry. Under the same programme, the upgradation of various airfields is in the offing.

"Five bases, including Tezpur, Chabua, Jorhat (Assam), Panagarh (West Bengal) and Purnea (Bihar), will be upgraded. The upgradation will comprise of expanding the length of the runway from 9,000 feet to 11,000 feet," the official added.
Posted by: john frum || 06/14/2009 13:19 || Comments || Link || E-Mail|| [336071 views] Top|| File under:
IAF chooses Boeing's latest C-17 for heavy-lift transport aircraft
The Indian Air Force (IAF) has shortlisted the Boeing C-17 Globemaster III as its new Very Heavy Lift Transport Aircraft (VHTAC).

Chief of Air Staff Air Chief Marshal P.V. Naik is quoted by the India Strategic defence magazine as saying that the aircraft had been chosen after a thorough study because of its capability to take off and land on short runways with heavy loads, long range, and ease of operation.

IAF was looking at acquiring ten C-17s initially through the US government's Foreign Military Sales (FMS) route, and a proposal in this regard was being considered by the Ministry of Defence (MoD), he said adding that the aircraft should come in about three years after a contract is signed.

The air chief, who spoke to India Strategic on the eve of the Paris Air Show beginning Monday, is also quoted as saying in its report that flight trials for the six Medium Multi Role Combat Aircraft (MMRCAs) would begin in July and end around March 2010. The chosen MMRCA should start coming to India by 2014.

Outlining the trial procedure, Air Chief Marshal Naik said that initially, test pilots from IAF's elite Bangalore-based Aircraft and Systems Testing Establishment (ASTE) would visit the manufacturing facilities of the six contenders; in the second round, they would test the aircraft's performance in humid, hot and cold weather in Bangalore, Jaisalmer and Leh; and in the third and final round, they would test live precision weapon firings from the aircraft in the country of their manufacturer or another country designated by them.

"There would be one team leader but two or three sub-teams, and the template would be common for all," he was quoted as saying.

The six aircraft in the fray are European EADS Eurofighter, US Lockheed Martin F-16 Viper and Boeing F-18 Super Hornet, French Rafale, Swedish Gripen and Russian Mig 35. One of them would be chosen to supply 126 aircraft worth about $10 billion, but the order could go up by another 50 per cent to 189 aircraft, a clause for which is built in the tender (Request for Proposal or RfP) issued last year. The interview report has been published in the June edition of India Strategic, being released at the Paris Air Show.

Notably, except for the Su30-MKI, all the combat and transport aircraft of the IAF were acquired in the 1980s, and IAF needs new, and newer generation, aircraft to replace and augment that capacity.

India has about 100-plus medium An-32 and less than 20 heavy lift IL-76 aircraft. It is difficult to get their spares as the Soviet Union where they were made has disintegrated into Russia and other states. IAF has acquired old, refurbished IL-76 platforms for its AWACS and Midair Refueler requirements.

An agreement was being signed with Ukraine to upgrade and modernize the An-32s, the Air Chief said.

An IL-76 can carry a cargo of around 45 tonnes and has a crew of six while a C-17 can carry 70 tonnes, and is much easier to operate with a small crew of two pilots and one loadmaster (total three), thanks to its various power-assisted systems. Two observers though can also be seated.

Despite its massive size - 174 ft length, 55 ft height and about 170 ft wingspan - a pilot can fly the C-17 with a simple joystick, much like a fighter aircraft, which can be lifesaving in a battlezone as the aircraft can take off quickly and at steep angles. It is powered by four Pratt & Whitney F-117-PW-100 turbofan engines.

Air Chief Marshal Naik said that IAF required contemporary and futuristic aircraft and systems, and that there was an urgency to acquire modern aircraft. The government shared the concern of the armed forces, and the pace to renew IAF's assets was on schedule. By 2020-25, IAF would achieve its optimum level (of 45 squadrons).

At present, it is down from its sanctioned strength of 39.5 squadron to around 30-32, but this trend has been arrested, particularly with the induction of more Su30-MKIs and Jaguars. India has given a repeat order of 40 Su30-MKIs to Russia to take their total number to 230.

The requirement today is for technologically better, easier to maintain, and a larger number of combat and other aircraft, including helicopters, due to the strategic scenario around India and the need to ferry troops, men and material even within India in times of contingency and natural disasters.

He observed: "The IAF of the future, post-2025, would consist of FGFA (Fith Generation Fighter Aircraft), Su30-MKIs, MRCAs and Tejas/MCA (indigenous Medium Combat Aircraft) with multi-role as well as significant swing role capability."

"They would employ advanced technologies, sensors and precision weapons. The larger aircraft, i.e. FGFA and Su30 would focus on Air Dominance and specialise in similar roles in long ranges over land and sea, while the MRCAs would don a variety of medium-range and tactical roles. These assets would be capable of all weather, day and night attack with adequate self-protection capability… these assets would be immensely capable and are not going to be confined to the strictly stereotyped roles. They would carry out a number of roles in the same mission."

Air Chief Marshal Naik, who assumed charge May 31 from Air Chief Marshal F.H. Major, would be visiting the Paris Air Show along with top IAF officers to witness what new technologies are being introduced and displayed there by various aircraft manufacturers.

The Air Chief said that IAF was also looking at more AWACS but after studying how the first lot of three Phalcon AWACS functions. The first of these aircraft was delivered last month, and the remaining two would be delivered by Israel in 2010.

He indicated that IAF had short-listed the Airbus A330 MRTT to augment its Midair Refueller requirement, and that the proposal was being processed by the Ministry of Defence. IAF already has six IL-76-based aerial refuellers, designated as IL-78.

As for the C-17, Boeing has brought the aircraft several times to India for its literal catwalk on IAF tarmacs, including at the Aero India 2007 and 2009 in Bangalore. Indian military officials and journalists have been invited for the aircraft's flight displays during the Paris Air Show.

The C-17 is the mainstay of the US forces for worldwide deployment, and can be refuelled midair. It is in fact the lifeline of US and NATO troops deployed in Afghanistan and Iraq.

According to the Boeing company, the high-wing, 4-engine, multi-service T-tailed military-transport C-17 can carry large equipment including tanks, supplies and troops directly to small airfields in harsh terrain anywhere in the world day or night.

The massive, sturdy, long-haul aircraft tackles distance, destination and heavy, oversized payloads in unpredictable conditions. It has delivered cargo in every worldwide operation since the 1990s. It can take off from a 7,600-ft airfield, carry a payload of 160,000 pounds, fly 2,400 nautical miles, refuel while in flight for longer range, and land in 3,000 ft or less on a small unpaved or paved airfield day or night.

The aircraft can also be used as an aerial ambulance.
Posted by: john frum || 06/14/2009 13:09 || Comments || Link || E-Mail|| [336069 views] Top|| File under:
Calcutta commissions superconducting cyclotron
KOLKATA: India has joined the exclusive club of nations with superconducting cyclotron capability. On Saturday, Salt Lake-based Variable Energy Cyclotron Centre director Bikash Sinha announced the successful completion of the Rs 100 crore project only the fifth in the world that had been stalled for years due to sanctions following the Pokhran nuclear blasts. The four other set-ups are in America and Europe.

The device accelerates charged particles close to the speed of light and is vital for frontline basic and applied research in nuclear sciences. The radio isotopes and proton beams that it will generate can be used for critical medical applications like treating brain tumor and melanoma or eye cancer. At present, there is no healthcare facility in the country that offers non-invasive proton beam surgery which can pinpoint and destroy cancerous cells.

The highly sophisticated device has a 100-tonne iron-core superconducting magnet with a magnetic field of 5 tesla (about 100,000 times earth's magnetic field) and 8 tonne of superconducting coil that is kept cooled at -269?C.

This has equipped VECC with the capability to develop futuristic energy storage and transport systems. It can someday be used to ensure uninterrupted power supply by releasing energy stored in coils. "A lot of hi-tech equipment will become superconducting to reduce energy usage," Sinha said.

It can also lead to transportation systems that make travel lightning quick, in excess of 500 km/h by using magnetic levitation.

"The successful commissioning of the superconducting cyclotron is a huge achievement for the Indian science as there is no such facility in Asia, Australia, South America or Africa. Nearly 70% of the component and systems were indigenously developed. The embargo that followed the 1998 nuclear blasts delayed the project by three-four years but it also led to a lot of learnings," VECC executive director Rakesh Bhandari said.

"India now has the knowhow to create magnets required for magnetic resonance imaging (MRI) devices. It will also generate radio-isotopes used in gamma cameras for tumour and cancer diagnosis. In fact, such isotopes will be generated commercially at the medical cyclotron being built at Rajarhat," Bhandari said.

The scientists at VECC are keen to build a fixed energy cyclotron that will emit proton beams to treat cancer. "Proton therapy is used in US and Europe to treat cancer. We are keen to fund the system that should cost Rs 50 crore. The treatment cost per patient will be Rs 2.5-3 lakh," Sinha said. VECC had built the electro linear accelerator (cobalt therapy) for Thakurpukur Cancer Research Institute.
Posted by: john frum || 06/14/2009 12:49 || Comments || Link || E-Mail|| [336070 views] Top|| File under:
PM Gilani congratulates Ahmedinejad
[Geo News] Prime Minister Syed Yousuf Raza Gilani congratulated Iranian President Mahmoud Ahmedinejad on being elected for the second time, Geo News reported Saturday.
Posted by: Fred || 06/14/2009 00:00 || Comments || Link || E-Mail|| [336068 views] Top|| File under: Govt of Pakistan
International-UN-NGOs
BRICs Launch Assault on Dollar's Global Status
Brazil, Russia, India and China, sometimes lumped together as BRIC to represent fast-growing developing economies, are selling off their U.S. Treasury Bond holdings. Russia announced earlier this month it will sell U.S. Treasury Bonds, while China and Brazil have announced plans to cut the amount of U.S. Treasury Bonds in their foreign currency reserves and buy bonds issued by the International Monetary Fund instead.

The BRICs are also soliciting public support for a "super currency" capable of replacing what they see as the ailing U.S. dollar. The four countries account for 22 percent of the global economy, and their defection could deal a severe blow to the greenback.

If the BRICs sell their U.S. Treasury Bond holdings, the price will drop and yields rise, and that could prompt the central banks of other countries to start selling their holdings to avoid losses too. A sell-off on a grand scale could trigger a collapse in the value of the dollar, ending the appeal of both dollars and bonds as safe-haven assets.

The moves are a challenge to the power of the dollar in international financial markets. Goldman Sachs economist Alberto Ramos in an interview with Bloomberg News on Thursday said the decision by the BRICs to buy IMF bonds should not be seen simply as a desire to diversify their foreign currency portfolios but as a show of muscle.

The BRICs countries plan their first summit in the Russian town of Yekaterinburg on Tuesday, where their leaders will discuss the status of the global financial crisis and measures to reform international finance and trade. The so-called "super currency," which Russian President Dmitry Medvedev proposed during the G-20 summit in London in April, is expected to be a major topic of discussion. Russia claims that a supranational super currency is needed to prevent another global economic crisis. China has proposed turning the IMF's special drawing rights (SDRs) into a globally-recognized super currency, and Brazil also supports the use of SDRs.

The BRICs have a total of US$1.711 trillion worth of Treasury Bonds, accounting for 33 percent of the total $3.27 trillion worth of American overseas debt. In the worst-case scenario, their sell-off could launch central banks around the world into a selling frenzy. This could lead to the collapse of the dollar following hyper-inflation as the depreciation of the U.S. currency causes raw materials prices to soar.

But Park Jong-kyu, chief economist at the Korea Institute of Finance, said the BRICs will not begin selling off their Treasury Bonds any time soon, since the collapse of the dollar would mean a steep decline in the value of their foreign currency reserves as well. Park predicted a prolonged tug of war between the BRICs and the U.S., which will try to prevent a sell-off.

According to the Bank of Korea, the foreign currency reserves of the BRICs countries amounts to $2.78 trillion.
Posted by: Steve White || 06/14/2009 00:00 || Comments || Link || E-Mail|| [336073 views] Top|| File under:
Syria-Lebanon-Iran
Twittering the Iranian uprising
"My Father has a truck load of ballot boxes that were to be burned in the back of his truck."

"My uncle tells me that throughtout most cities Mahmoud Ahmadinejad people had ballot boxes burned. They were told to do their jobs and speak nothing."

"The government has turned the power off in many locations claiming we need to fix some grid ??? Yeah, right!" ....


All sorts of texty goodness coming from the Persian empire. Is this the week we've been hoping for?
Posted by: Mizzou Mafia || 06/14/2009 06:41 || Comments || Link || E-Mail|| [336074 views] Top|| File under:
Who's in the News
46
[untagged]
3
TTP
2
al-Qaeda in Pakistan
2
Govt of Pakistan
1
Hamas
1
Hezbollah
1
Thai Insurgency
1
al-Qaeda in Iraq
1
al-Qaeda
1
Govt of Iran
Bookmark
E-Mail Me
The Classics
The O Club
Rantburg Store
The Bloids
The Never-ending Story
Thugburg
Gulf War I
The Way We Were
Bio
Merry-Go-Blog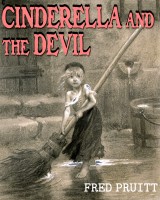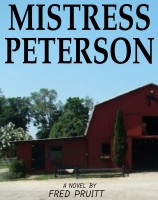 On Sale now!


A multi-volume chronology and reference guide set detailing three years of the Mexican Drug War between 2010 and 2012.

Rantburg.com and borderlandbeat.com correspondent and author Chris Covert presents his first non-fiction work detailing the drug and gang related violence in Mexico.

Chris gives us Mexican press dispatches of drug and gang war violence over three years, presented in a multi volume set intended to chronicle the death, violence and mayhem which has dominated Mexico for six years.
Click here for more information


Meet the Mods
In no particular order...


Steve White
Seafarious
tu3031
badanov
sherry
ryuge
GolfBravoUSMC
Bright Pebbles
trailing wife
Gloria
Fred
Besoeker
Glenmore
Frank G
3dc
Skidmark



Better than the average link...



Rantburg was assembled from recycled algorithms in the United States of America. No trees were destroyed in the production of this weblog. We did hurt some, though. Sorry.
34.204.181.91

Help keep the Burg running! Paypal: