-Lurid Crime Tales-
Omaha protest of deadly police shooting declared unlawful; arrests reported
[FOXNEWS] At least two demonstrators who gathered in the Old Market section of Omaha, Neb., on Friday night to protest the deadly police shooting of a Black man were taken into custody after police declared an unlawful assembly, according to reports.The protest came one night after the man, identified as Kenneth Jones, was shot and killed during a vehicle stop.

"Until (police) prove that they didn't murder a Black man, we're not shutting up — not one bit," protest organizer Peyton Zyla told the Omaha World-Herald.

On Friday night, Omaha police released a preliminary report that alleges Jones was shot after police thought he was reaching for a weapon, FOX 42 of Omaha reported.

"Watch his right hand! He's digging! He's digging! He's got a gun! He's got a gun!" one police officer is heard saying in a police video, the station reported.

After Jones was shot, officers found a .45-caliber handgun with a "round in the chamber" beneath his body, a police report said.

Jones was pronounced dead after being taken to a hospital, according to police. They said only one officer fired at Jones and the officer's weapon was confiscated as evidence, the World-Herald reported.

Police said Jones was the only one of the vehicle's four occupants who failed to comply with police orders to place hands outside the vehicle as officers approached, FOX 42 reported. Jones' struggle with police occurred as officers were trying to pull him from the vehicle, the report said.

Police had not released the video or any still images from the video, as of Friday night, Omaha's KETV-TV reported.

On Friday night, protesters gathered near police headquarters, where they projected a message onto the side of the building.

"This isn't transparency," the message read. "Release the footage of the OPD execution of Kenneth Jones."
Posted by: Fred || 11/22/2020 00:00 || Comments || Link || E-Mail|| [230 views] Top|| File under: Antifa/BLM
Afghanistan
23 Rockets Land in Kabul; 8 Civilians Killed, ISIS Claims They Dunnit
It was a busy day in Kabul city.

[ToloNews] At least 14 rockets landed in various parts of Kabul on Saturday morning just one hour after two IED explosions in the city.

The Interior Affairs Ministry said three people were killed and 11 more were

maimed

in the rocket attacks.

The rockets landed in Wazir Akbar Khan and Shahr-e-Naw areas in downtown Kabul, Chahar Qala, the Traffic Roundabout, the Gul-e-Surkh Roundabout in PD4, Sedarat Roundabout, the Spinzar Road in the center of the city, near the National Archive road in PD2, and in Lysee Maryam market and Panjsad Family areas in the north of Kabul, according to the ministry.

The rockets landed in various parts of Kabul a few minutes after two explosions happened in Chehel Sutoon and Arzaan Qeemat areas.

The explosion in Arzaan Qeemat left one security force member dead and three more

maimed

.

Most of those who were

maimed

in the rocket attacks were taken to Emergency Hospital in Shahr-e-Naw area in Kabul.

Taliban

...the Pashtun equivalent of men...
denied involvement in the attack.

11:10 am

Doctors from Emergency Hospital say one dead and 28

maimed

have been taken to the hospital following rocket attacks in the city.

11:20 am

The

corpse count

rises to 5 in Kabul rocket attacks, the Public Health Ministry, said, adding that 21 more were

maimed

in the attacks.

11:30 am

The rockets were fired from two areas in Kabul: the market roundabout and Tahye Maskan areas, police said.

11:40 am

One of the rockets landed within the compound of Iran's Embassy in Kabul this morning but had no casualties, the Iranian embassy says in a statement.

12:10 pm

The

corpse count

in Kabul rocket attacks raised to 8, the Interior Affairs Ministry said, adding that 31 more were

maimed

.

The ministry said 23 rockets were fired on different parts of Kabul.
The salvo slammed into various parts of central and north Kabul -- including in and around the heavily fortified Green Zone that houses embassies and international firms -- just before 9:00 am (0430 GMT).

The Iranian embassy said on Twitter that its main building had been hit by rocket fragments after a missile landed on the premises. No one on the compound, located just outside the Green Zone, was wounded.

Interior ministry spokesman Tariq Arian blamed the Taliban, saying "terrorists" had fired a total of 23 rockets.

The Taliban denied responsibility, saying they "do not blindly fire on public places".

[PUBLISH.TWITTER]
Posted by: trailing wife || 11/22/2020 00:00 || Comments || Link || E-Mail|| [195 views] Top|| File under: Islamic State
MoD Operations in Kandahar Claims 39 Militants, Wounds 5
[KhaamaPress] According to the Ministry of Defense, 39 Taliban


...mindless ferocity in a turban...


were killed in an attack on security forces in Kandahar province.

Fawad Aman, deputy

front man

for the Ministry of National Defense, said that the Taliban attacked the outposts of the ANDSF forces in Panjwai and Zherai districts of Kandahar province on Friday.

Aman added that the national defense and security forces rebuffed the

holy warrior

's attack in the framework of active infantry and Arclight airstrike

...KABOOM!...
offensives, as a result of which 39 Taliban were killed and 5 others were

maimed

.

13 Taliban-planted minefields have been discovered and defused by the 205-Atal Corps' engineering team, Aman Added.

This comes as battle across Afghanistan intensifies, and fears rise as major casualties and damages are reported.
Posted by: trailing wife || 11/22/2020 00:00 || Comments || Link || E-Mail|| [176 views] Top|| File under: Taliban
Africa North
Abu Obeida al-Annabi replaces AQIM's late emir Droukdel
[PUBLISH.TWITTER]
The French army killed Abdelmalik Droukdel

... aka Abdel Wadoud, was a regional leader of the GSPC for several years before becoming the group's supremo in 2004 following the death of then-leader Nabil Sahraoui. Under Abdel Wadoud's leadership the GSPC has sought to develop itself from a largely domestic entity into a larger player on the international terror stage. In September 2006 it was announced that the GSPC had joined forces with al-Qaeda and in January 2007 the group officially changed its name to the Al-Qaeda Organization in the Islamic Maghreb....
in Mali after hunting him for more than seven years in the Sahel region
... North Africa's answer to the Pak tribal areas...
AQIM said that following Droukdel's death, another Algerian, Sheikh Mujahid Yazid Mubarak, also known as Abu Ubaida Yusuf al-Annabi, was chosen as successor.

The group also confirmed the death of Swiss Beatrice Stockly who was kidnapped from the Malian city of Timbuktu in January 2016.

Posted by: Fred || 11/22/2020 00:00 || Comments || Link || E-Mail|| [294 views] Top|| File under: al-Qaeda in North Africa
Britain
Man Who Threatened Prime Minister and MPs over Fear Mother Would Fail Immigration Test Jailed
[BREITBART] Wajid Shah, 27, was locked away
Maw! They're comin' to get me, Maw!
for two years after being found guilty of six counts of sending threatening communications to

politician

s, including a death threat to former Prime Minister Theresa May. The court heard that Shah had sent messages to those connected to British immigration laws over fears his mother would fail her citizenship test.

The Slough resident was first arrested for sending threatening messages in March 2019 and was rearrested the following month after he continued to send malicious communications. Charged in September 2019, he was found guilty at Southwark Crown Court on October 6th after a six-day trial and was sentenced on Friday.

Thames Valley Police said that all the communications sent via email had "conveyed a threat with the sole purpose of causing distress or anxiety to the recipient".

Shah had sent messages to then-Prime Minister May as well as past and present serving parliamentarians in the Labour and Conservative parties, according to the BBC.

In an impact statement read on behalf of the former Conservative leader, it was revealed that while Mrs May was used to receiving threatening messages, it was the fact that Shah lived so close to her Maidenhead constituency and the "extremely offensive, threatening and disturbing" nature of the messages that left her "feeling anxious and concerned".

Mrs May, who Shah threatened to kill "with a knife or gun", added that "what made this one different was the explicit and repeated threat to kill me".

He had also sent messages to MP Tan Dhesi and former MP and current Member of the House of Lords Mark Lancaster, in which he threatened to cut off their heads. The threats against Mr Dhesi, which included a racist slur, were taken so seriously by police that the Slough Labour MP was advised to leave his constituency office.

Former Conservative immigration minister Caroline Nokes was also targetted with a message that said: "I'm going to kill you fucking bitchh and I'm going to kill you fucking bitch."

Ms Nokes noted that the email she received indicated that Shah had done some research on her constituency, leaving her with the feeling that the threat was reminiscent of the murder of Labour MP Jo Cox, who was shot and stabbed outside of a library where she was holding a surgery in 2016.

Shah had also sent former Labour minister Lord David Blunkett abusive messages, calling him a "regarded blind bastard" in two emails.

Prosecutor Barry McElduff had told jurors that Shah was concerned that his mother Noreen Shah would fail her naturalisation test because she speaks "little or no English", as he often had to act as her translator.


Posted by: Fred || 11/22/2020 00:00 || Comments || Link || E-Mail|| [162 views] Top|| File under: Devout Moslems
Fifth Column
Biden Supporter Plows Vehicle Through Trump Rally in Wauwatosa, WI; Proud Boys Administer Aid to the Injured
GP says Proud Boys promise to forward GoPro video of the event, so check site later.

[GatewayPundit] A belligerent Democrat plowed through a crowd of Trump supporters rallying in Wauwatosa, Wisconsin, on Saturday — injuring at least one person.

Proud Boys administered first aid to the injured until EMTs arrived.

A witness at the scene who first contacted Gateway Pundit about the incident wrote that "I was at the Wauwatosa protest today and a man was purposely hit by a car while standing next to me. Proud Boys promptly administered first aid until an ambulance arrived." He added that the "Proud Boys did an excellent job of keeping the peace."



Gateway Pundit reached out to Proud Boys Chairman Enrique Tarrio, who confirmed that there was an incident with a driver at the rally.

The President of the Wauwatosa Proud Boys told the Gateway Pundit that "somebody was hit by a car on purpose. He tried to hit more people than just the one he did."
Posted by: trailing wife || 11/22/2020 00:00 || Comments || Link || E-Mail|| [375 views] Top|| File under: Antifa/BLM
Home Front: WoT
October Migrant Arrest Rate at Border Up 87 Percent
[Breitbart] Arrests of migrants colonists illegally crossing the border between ports of entry in October jumped 87 percent over the same month last year. The numbers also increased 21 percent compared to last month, CBP officials report.

U.S. Border Patrol agents working along the southwest border with Mexico arrested 66,337 migrants colonists in October, according to the Southwest Border Migration Report released by CBP officials on Thursday afternoon. This represents an increase of more than 87 percent compared to the same month last year and a 21 percent increase over September.

The arrest of migrants colonists illegally crossing the border from Mexico increased in each of the last six months from a low of 16,182 in April. This represents an increase of 310 percent from the April low.

Acting CBP Commissioner Mark Morgan told

news hound

s on Thursday that the migrants colonists coming to the United States during the pandemic puts the lives of all Americans at risk.

Morgan blamed the increased illegal border crossings on worsening economic conditions in Mexico and Central America along with a perceived upcoming change of policy due to the presidential election.

The commissioner said the migrants colonists coming to the U.S. during the pandemic "recklessly disregarded our pain, our suffering, and our sacrifice" in regards to our efforts to stop the spread of COVID-19.

"They're telling us that their wants and needs are more important than your lives," Morgan stated. "They're telling us their own economic conditions are more important than the lives of American citizens and all of those they come in contact with during their deadly journey."

The commissioner described the journey taken by these migrants colonists through COVID hot spots and under unhealthy conditions.

"They go through high COVID locations, often packed and jammed in overcrowded stash houses both in the United States and/or in Mexico," he explained, "or locked in tractor-trailers for days or often weeks. A journey in which they completely disregard even the most basic medical guidance to mitigate the spread of the deadly disease."

"The smugglers, they could care less about the migrants colonists," Morgan stated. "They could care less about their well being, their lives, or that these conditions serve as active COVID-19 incubators resulting in the further introduction and spread of COVID-19 within the United States."

Compared to October 2019, the apprehension of Unaccompanied Alien Children jumped by 63 percent. The arrest of single adults, mostly from Mexico, jumped by 150 percent. Only the arrest of migrant families fell in a year-to-year comparison.

Of the 66,337 migrants colonists arrested in October, single adults from Mexico accounted for 38,681. Most of the remainder came from Guatemala, Honduras, and El Salvador.

The Rio Grande Valley Sector in South Texas continued to lead the nation in the apprehension of migrants colonists illegally entering the U.S. between ports of entry with 17,574 of the 66,337 arrested.

The increases in arrest come in spite of a policy implemented by the Centers for Disease Control and Prevention that expels more than 90 percent of those migrants colonists arrested — mostly within two hours of their apprehension.

Posted by: trailing wife || 11/22/2020 00:00 || Comments || Link || E-Mail|| [196 views] Top|| File under: Human Trafficking
Iran-Backed Iraqi Militia Leader: Ceasefire with U.S. Is Over
[BREITBART] A conditional ceasefire suspending attacks on U.S. interests in Iraq has ended, the leader of an Iranian-backed Iraqi militia group declared on Thursday."The truce with the Americans has ended due to its conditions not being met," Qais al-Khazali, leader of the Iranian-backed Shiite militia group Asaib Ahl al-Haq, said in an interview with Iraqi state media on November 19, Kurdish news agency Rudaw reported on Friday.

Asaib Ahl al-Haq is a U.S.-designated foreign terrorist organization and a member of the Popular Mobilization Forces (PMF), a coalition of militias that worked with the United States to fight the Islamic State

...formerly ISIS or ISIL, depending on your preference. Before that they were al-Qaeda in Iraq, as shaped by Abu Musab Zarqawi. They're really very devout, committing every atrocity they can find in the Koran and inventing a few more. They fling Allah around with every other sentence, but to hear western pols talk they're not really Moslems....
. Many are Iran-backed militias that have regularly threatened the United States.

The announcement followed news on November 17 that four rockets landed in Baghdad's Green Zone, a heavily fortified area of the Iraqi capital housing foreign embassies, including that of the United States. In a statement, the Iraqi military said the bombing killed one child and injured five other civilians. The rockets that landed in the Green Zone "were launched from a neighborhood in al-Alf Dar district in New Baghdad," according to the statement.

Tuesday's assault took place on the same day that the U.S. announced plans to reduce its number of troops in Iraq from 3,000 to 2,500 by January 15, 2021. Observers said the targeting of an international zone signaled an end to a temporary halt of attacks on U.S. interests in Iraq by Iran-backed militias, established by the largely Shiite

murderous Moslem

groups through an informal truce in October.

"Iraq's Iranian-backed militia groups escalated attacks on US targets in Iraq, including the embassy in Baghdad and bases housing American troops, after the US killed Qasem Soleimani, commander of Iran's Quds force, and Abu Mahdi al-Muhandis, deputy commander of Iraq's Popular Mobilization Forces, on January 3," Rudaw recalled on Friday. "The militias agreed in October to suspend the attacks on condition that Washington withdraws its troops."




Posted by: Fred || 11/22/2020 00:00 || Comments || Link || E-Mail|| [218 views] Top|| File under: Govt of Iran Proxies
50 face execution in Iraq after unfair trials, UN says
[Jpost] Some 50 prisoners in Iraq face possible execution on Monday following conviction on terrorism-related crimes in unfair trials, United Nations


...the Oyster Bay money pit...


human rights
...which are usually entirely different from personal liberty...
experts said on Friday.

The independent experts urged the Baghdad government to immediately halt all mass executions, noting that 21 prisoners had been executed in October, followed by a further 21 last week in Nasiriyah Central Prison, also known as al Hoot.

The wave "seems to be part of a larger plan to execute all prisoners on death row," they said in a joint statement.

Some 4,000 prisoners, most of them charged with terrorism offenses, are believed to be on death row in Iraq, the experts said. Hundreds of executions are imminent after their execution orders were signed off, they said.

"We strongly urge the Iraqi government to respect its international legal obligations and to immediately halt further plans to execute prisoners," said the U.N.

Sherlocks

, who focus on torture, arbitrary killings and protecting human rights while countering terrorism.

Trials under the Anti-Terrorism Law have been marked by alarming irregularities, they added. "Defendants have frequently been denied the most basic right to an adequate defense and their allegations of torture and ill-treatment during interrogations have not been investigated."

There was no immediate comment from the Iraqi government.

U.N. human rights chief Michelle Bachelet, in a statement issued last week after the execution of 21 men, called on Iraqi authorities to halt any further executions.

Her office had found "frequent violations of fair trial rights, ineffective legal representation, over-reliance on confessions and frequent allegations of torture," she said.

The administration of justice underpins a functioning, democratic society, Bachelet added.

Posted by: trailing wife || 11/22/2020 00:00 || Comments || Link || E-Mail|| [200 views] Top|| File under: Islamic State
Israel-Palestine-Jordan
IDF arrests two crossing perimeter fence from Gaza to Israel
[Jpost] IDF fighters arrested two suspects who crossed the perimeter fence from the southern Gazoo
...Hellhole adjunct to Israel and Egypt's Sinai Peninsula, inhabited by Gazooks. The place was acquired in the wake of the 1967 War and then presented to Paleostinian control in 2006 by Ariel Sharon, who had entered his dotage. It is currently ruled with an iron fist by Hamaswith about the living conditions you'd expect. It periodically attacks the Hated Zionist Entity whenever Iran needs a ruckus created or the hard boyz get bored, getting thumped by the IDF in return. The ruling turbans then wave the bloody shirt and holler loudly about oppression and disproportionate response...
Strip into Israeli territory on Saturday evening.

No weapons were seized from the suspects, and they were questioned on the spot.
Posted by: trailing wife || 11/22/2020 00:00 || Comments || Link || E-Mail|| [176 views] Top|| File under:
Rocket fired from Gaza causes damage to factory warehouse near Ashkelon, IDF responds
[Jpost] Rocket sirens were heard above the skies of Ashkelon on Saturday evening. Witnesses report hearing

a kaboom

.
IDF reported that a single rocket was launched into Israel from Gazoo
...Hellhole adjunct to Israel and Egypt's Sinai Peninsula, inhabited by Gazooks. The place was acquired in the wake of the 1967 War and then presented to Paleostinian control in 2006 by Ariel Sharon, who had entered his dotage. It is currently ruled with an iron fist by Hamaswith about the living conditions you'd expect. It periodically attacks the Hated Zionist Entity whenever Iran needs a ruckus created or the hard boyz get bored, getting thumped by the IDF in return. The ruling turbans then wave the bloody shirt and holler loudly about oppression and disproportionate response...
Police reported that the rocket landed on a factory warehouse south of Ashkelon. An MDA spokesperson said after the incident that no injuries had been reported.

A response has not yet been made by the IDF since the source of the rocket is not yet known, according to an N12 report.



IDF investigating unauthorized fire toward Hamas outpost
[Jpost] The IDF is investigating soldiers positioned in one of the tanks off the

Gazoo

Strip who allegedly

shot up

a

Hamas, the braying voice of Islamic Resistance®,

position across the border, the Hebrew website Ynet reported Sunday morning. The even took place shortly after a rocket fired from the Gaza Strip hit a factory in Ashkelon.

According to the Ynet report, the soldiers fired at the post against usual procedures as the bandidos bandidos

murderous Moslem

s had already evacuated the area. The soldiers fired without permission. The IDF had reported at the time that Hamas' position had not been attacked - contrary to Paleostinian reports.
Posted by: trailing wife || 11/22/2020 00:00 || Comments || Link || E-Mail|| [165 views] Top|| File under: Hamas
Science & Technology
The X-44 MANTA Doesn't Look Like a Plane
[NationalInterest] Instead of using standard control surfaces to maneuver while in flight, the MANTA maneuvered using thrust vectoring, in which the dual engine's exhaust nozzles could direct exhaust in various directions.


#1 on my Christmas list this year...
Posted by: Anomalous Sources || 11/22/2020 00:00 || Comments || Link || E-Mail|| [475 views] Top|| File under:
Who's in the News
28
[untagged]
7
Commies
4
Devout Moslems
4
Antifa/BLM
3
Ottoman Proxies
3
Islamic State
3
Sublime Porte
2
Muslim Brotherhood
2
Govt of Iran Proxies
2
Govt of Iran
2
Hamas
1
Taliban
1
al-Qaeda
1
al-Qaeda in North Africa
1
Govt of Iraq
1
Govt of Pakistan
1
Hezbollah
1
Human Trafficking
1
Jaish-e-Mohammad
Bookmark
E-Mail Me
The Classics
The O Club
Rantburg Store
The Bloids
The Never-ending Story
Thugburg
Gulf War I
The Way We Were
Bio
Merry-Go-Blog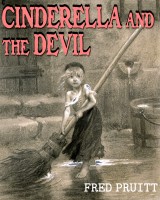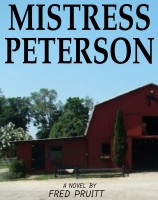 On Sale now!


A multi-volume chronology and reference guide set detailing three years of the Mexican Drug War between 2010 and 2012.

Rantburg.com and borderlandbeat.com correspondent and author Chris Covert presents his first non-fiction work detailing the drug and gang related violence in Mexico.

Chris gives us Mexican press dispatches of drug and gang war violence over three years, presented in a multi volume set intended to chronicle the death, violence and mayhem which has dominated Mexico for six years.
Click here for more information


Meet the Mods
In no particular order...


Steve White
Seafarious
Pappy
lotp
Scooter McGruder
john frum
tu3031
badanov
sherry
ryuge
GolfBravoUSMC
Bright Pebbles
trailing wife
Gloria
Fred
Besoeker
Glenmore
Frank G
3dc
Skidmark
Alaska Paul



Better than the average link...



Rantburg was assembled from recycled algorithms in the United States of America. No trees were destroyed in the production of this weblog. We did hurt some, though. Sorry.
3.239.236.140