Afghanistan
Afghan and US troops kill 50 Taliban fighters
Afghan police and US-led coalition forces killed more than 50 Taliban militants in fighting in southern Afghanistan, the government said on Wednesday.

The militants were killed in clashes in the volatile Charchino district of Uruzgan province over the past 24 hours, the Interior Ministry said in a statement. There were no casualties to Afghan and US forces, the government said. The operation involved ground and air attacks, Uruzgan Police Chief Juma Gul Himat said. Separately a Taliban commander and four of his guards were killed in a police operation in Deh Rawood district of the same province on Tuesday, said the statement.
Posted by: Fred || 11/22/2007 00:00 || Comments || Link || E-Mail|| [6472 views] Top|| File under: Taliban
China-Japan-Koreas
Japan detains 5 with new fingerprint checks
Fingerprint checks on foreigners arriving in Japan matched five people to an immigration blacklist on the first day, the Justice Ministry said on Wednesday. The five individuals' fingerprints came up on a list containing around 800,000 names including Interpol suspects and people deported from Japan in the past, the ministry said. It refused to give any details of the five people or say which countries they came from. One of the five is to be deported and the others are still under investigation, a ministry official said.

Biometric scanning of almost all foreigners entering Japan was introduced on Tuesday, sparking anger among long-term residents, businesspeople and human rights campaigners. Introduced as an anti-terrorism measure, the system has been criticised for linking foreigners with crime. Opponents demonstrated outside the Justice Ministry on Tuesday.
Posted by: Fred || 11/22/2007 00:00 || Comments || Link || E-Mail|| [6470 views] Top|| File under: Global Jihad
India-Pakistan
Sectarian clashes in Kurram Agency injure nine more
SADDA: At least nine people were injured in clashes between two rival Sunni and Shia sects in lower Kurram Agency on Wednesday, officials told Daily Times.


Gosh. Yesterday was all sweetness and light. Wonder what happened?

The army has reached the areas of Blishkhel Kharkalay and Ibrahiamzai Sangina in lower Kurram Agency where sectarian clashes continue, eyewitnesses said. Inter Services Public Services (ISPR) Director General Major General Waheed Arshad told Daily Times that sporadic firing continued in the area, but added that the situation was under control.


Just a few dead guys. Nothing to worry about.

Meanwhile, a jirga comprising Shia and Sunni elders of the Hangu and Aurakzai agencies, reached Parachinar, the headquarters of Kurram Agency. They have started negotiations with the political authorities and elders of the rival sects to restore peace. The army has been deployed in Parachinar, where the situation is said to be under control.

This article starring:
Major General Waheed Arshad
Posted by: Fred || 11/22/2007 00:00 || Comments || Link || E-Mail|| [6465 views] Top|| File under:
Kashmir jihadis murder another politician
Suspected Kashmiri rebels shot dead a top official of a leading pro-India party, the second killing of a politician in a week, police said on Wednesday.

A police spokesman said that Ghulam Mohammed Wani had been shot dead late on Tuesday in northern Baramulla district. Wani was a leading member of Kashmir's People's Democratic Party (PDP), which governs Kashmir in coalition with the Congress Party. His wife is a party member and a municipal councillor. No rebel group has claimed responsibility for the killing, which came a week after militants shot dead a prominent municipal politician in Srinagar. The killings come ahead of state elections that are due next year. The rebels, who oppose elections held under Indian rule, have often killed pro-India politicians in Kashmir where the separatist insurgency has left at least 42,000 dead since 1989.
Posted by: Fred || 11/22/2007 00:00 || Comments || Link || E-Mail|| [6464 views] Top|| File under: ISI
Nine arrested for violence following Balach Marri's killing
Siren voices echoed in the Quetta air throughout Wednesday evening following the eruption of violence in various parts of the provincial capital and districts of Balochistan as the news of Balach Marri's killing flashed on TV screens, resulting in the death of five persons, mainly personnel of law enforcement agencies.

In Quetta, unidentified persons opened fire on Punjabi settlers in Kalat Street and killed three persons. One of the dead persons includes an inspector. Two were reported to be local residents.

In another incident, two police officers were killed and three injured in the Brewery Police Station area when their patrolling team was ambushed by a mob of angry people. Consequently, a police personnel, Constable Rehmatullah died on the spot while the other police driver, Jumah Khan, perished at the Bolan Medical Complex. The same incident left SHO Khalid Saifullah, Assistant Sub-inspector Mohammad Nasir and Constable Ghulam Farooq injured.
Continued on Page 49
Posted by: Fred || 11/22/2007 00:00 || Comments || Link || E-Mail|| [6474 views] Top|| File under:
Constable injured in attack on checkpost
Head constable Taleem Khan was wounded when unidentified miscreants attacked a police checkpost in the Cantonment police station jurisdiction in Bannu district, police said on Wednesday. Armed with light firearms, the miscreants started firing at the checkpost around 2am early Wednesday. Police returned fire, but the assailants made a successful getaway. Head Constable Muhammad Taleem Khan sustained gunshot wounds in the crossfire and was taken to hospital.
Posted by: Fred || 11/22/2007 00:00 || Comments || Link || E-Mail|| [6475 views] Top|| File under: Taliban
25 militants killed as army recaptures Kabal police station
MINGORA: Security forces attacked mountaintop positions of pro-Taliban militants and recaptured Kabal police station in Swat, killing around 25 militants on Wednesday, army spokesman Major General Waheed Arshad told AP. Earlier, three security personnel and six civilians were killed in Kabal tehsil as the local population continued to move to Mingora, Saidu Sharif and Faizabad in the face of a possible full-fledged operation by the army against militants.

Military spokesman Major General Waheed Arshad told Daily Times that three security personnel were killed and five were wounded in a rocket attack at a Frontier Constabulary camp in Kabal Golf Grounds on Wednesday morning. Locals said four civilians were killed when a mortar hit the house of Sardarul Mulk in Kabal tehsil. The slain included Mulk's brother, wife and two daughters. Mulk himself sustained injuries in the incident and was hospitalised.

An artillery shell landed in the house of Haji Toray in Kabal, killing his two granddaughters, said local reporter Shahzad. He added that Station House Officer (SHO) Muhammad Ghani and two constables had been injured as armed militants attacked the Kabal Police Station on Wednesday. In retaliation, security forces from the FC camp in Kanjoo and Saidu Sharif airport targeted the attackers' positions with artillery and mortar fire, said the reporter.

'Civilians targeted': Residents of Kala Kalay, where mortar fire killed four civilians, alleged that troops were targeting the civilian population. They said 15 mortar and artillery shells had landed in populated areas since early morning. Another five people were injured as a mortar struck a passenger van headed to Mingora from the Totano Banda area of Swat, witnesses said. The injured were rushed to the Saidu Sharif hospital where one of them was in serious condition.

Meanwhile, hundreds of families have arrived in Mingora, Saidu Sharif and Faizabad to escape from the precarious situation elsewhere in Swat district. Residents of the three areas have offered shelter to hundreds of homeless people in their homes, shops and offices, said Shahzad. Residents in Kabal said gunship helicopters also pounded suspected militant hideouts early on Wednesday, AFP reported. Troops "have cleared a hub of resistance of militants from a prominent height" overlooking a road leading to Alpuri, Shangla's main town, an army statement said.

Suicide bomber killed: Maj Gen Waheed Arshad said troops had also shot at a suspected suicide bomber who refused to stop his car on the approach to the valley's Saidu Sharif airport, AP reported. "During the firing the car blew up as it contained explosives," Arshad said.

Curfew: The Swat district administration announced a 10-hour curfew in Kabal late on Wednesday, a Daily Times staff report adds. The curfew will remain in place from 8pm on Wednesday until 6am today (Thursday), Swat District Coordination Officer (DCO) Arshad Majeed told Daily Times. Although the local administration did not mention the reason behind the curfew, residents believe it had been imposed owing to the troops' movement.

This article starring:
Major General Waheed Arshad
Swat District Coordination Officer (DCO) Arshad Majeed
Posted by: Fred || 11/22/2007 00:00 || Comments || Link || E-Mail|| [6471 views] Top|| File under: TNSM
Balach Marri killed: BLA
Nawabzada Balach Marri, leader of the banned Balochistan Liberation Army (BLA), has been killed, with the actual cause of his death still not being confirmed. BLA spokesman Bibarg Baloch confirmed to Daily Times on Wednesday Marri's death, saying that he would not like to disclose the circumstances, which led to the killing of the Baloch guerilla fighter.

"It is a black day for the Baloch people. Our leader has been martyred," he said via satellite phone from an undisclosed place. He refused to tell where Marri was killed and how many people had been killed or injured along with him. He said Marri might have been killed in an operation inside the Pakistani border. AFP, meanwhile, quoted a local TV channel as saying that Marri had been killed in Afghanistan.

Posted by: Fred || 11/22/2007 00:00 || Comments || Link || E-Mail|| [6464 views] Top|| File under:
Iraq
Al Qaeda kill 10 in Baghdad: police
BAGHDAD (Reuters) - Al Qaeda militants killed at least eight members of a neighborhood police patrol in southern Baghdad on Thursday after taking them by surprise by driving up in a stolen Iraqi army vehicle, police said. The al Qaeda fighters had commandeered the vehicle from two Iraqi soldiers whom they shot.

They opened fire on the police patrol in the Hawr Rajab area of southern Baghdad's Doura district, a mainly Sunni Arab area and al Qaeda stronghold, after approaching in at least one of two vehicles they had stolen. An Interior Ministry official confirmed that eight "Awakening Council" members had been killed. He said three Iraqi soldiers were killed and another three were wounded, and that two al Qaeda gunmen had also been killed.

Police at Baghdad's Yarmouk hospital said two Iraqi army "humvee" vehicles had been seized at the start of the attack and police at the Hawr Rajab checkpoint did not challenge the occupants because they took them for soldiers.

The bodies of the eight neighborhood police and two soldiers were taken to the Yarmouk hospital in western Baghdad, Iraqi police said. Another four members of the patrol were wounded. Reuters Television footage showed several coffins loaded onto the back of a police truck to be taken to hospital. Another was tied to the top of a dilapidated car.

A young woman and two toddlers, one of them crying, sat on the ground next to one simple wooden coffin.
Posted by: Penguin || 11/22/2007 10:19 || Comments || Link || E-Mail|| [6495 views] Top|| File under:
Coalition forces target al-Qaeda propaganda, foreign terrorist networks
BAGHDAD, Iraq – Coalition forces killed one terrorist and detained 10 suspects Thursday during operations targeting al-Qaeda networks in central and northern Iraq.

Coalition forces targeted al-Qaeda propaganda cells during operations in Samarra. As the ground force approached the targeted building, they called for the building's occupants to come out, but no one complied. One individual took a defensive position by the door and engaged Coalition forces. Responding in self-defense, the ground force returned fire, killing the terrorist. While securing the area, the ground force detained two suspects and found a weapons cache, which was safely destroyed by a Coalition air strike.

During operations in Hawija, Coalition forces captured a wanted individual believed to be the foreign terrorist leader in Arab Jabour, and who is allegedly associated with senior terrorist leaders in the Southern Belt. During the operation, the wanted individual identified himself to the ground force and was subsequently detained, along with one other suspect.

In other operations in Mosul, Coalition forces targeted a northern al-Qaeda in Iraq security leader, believed to be involved in kidnappings and assassinations. Coalition forces detained two suspected individuals during the operations. Coalition forces also detained four suspects during operations targeting associates of a former al-Qaeda media leader near Khan Bani Sad.

"Iraqi and Coalition Forces are continually hitting al-Qaeda, disrupting their networks, diminishing their manpower pool, and limiting their ability to strike innocent Iraqis," said Maj. Winfield Danielson, MNF-I spokesman.
Posted by: Glenmore || 11/22/2007 10:08 || Comments || Link || E-Mail|| [6498 views] Top|| File under:
Iraqi Forces, U.S. Special Forces detain 7 in overnight operations
Iraqi Forces, advised by U.S. Special Forces, captured five suspected terrorists and two extremists Nov. 18 in three separate operations targeting illegal cells operating within Iraq.

Iraqi and U.S. Forces disrupted al-Qaeda in Iraq activity in the Samarra and Tikrit areas, targeting individuals responsible for small-arms fire attacks and multiple improvised explosive device attacks against Iraqi and Coalition Forces. Five terrorist suspects, alleged to be part of an improvised explosive device cell, were detained.

The 8th Iraqi Army Division and U.S. Forces also targeted illegal activity near Diwaniyah, specifically an extremist cell believed to be involved in several improvised explosive device attacks against Iraqi Army and Coalition Forces. Also targeted were extremists who are believed to be responsible for sniper attacks, improvised explosive device emplacement and convoy ambushes in Diwaniyah. Two suspected extremists were detained during operations there.

Posted by: Fred || 11/22/2007 00:00 || Comments || Link || E-Mail|| [6471 views] Top|| File under: Iraqi Insurgency
Six killed, 10 detained as Coalition forces target al-Qaeda leadership
Coalition forces killed six terrorists and detained 10 suspects Tuesday and Wednesday during operations targeting al-Qaeda in Iraq leaders in central and northern Iraq.

Coalition forces killed two wanted terrorists during operations Tuesday south of Baghdad. Intelligence reports led Coalition forces to the individuals' location, and they called supporting aircraft to engage. An air strike was conducted, killing the two terrorists, who were reported to be leaders in the Arab Jabour region, responsible for numerous attacks on Coalition forces and maintaining weapons caches. During the operation, Coalition forces detained six suspects and destroyed one vehicle.

Coalition forces killed two wanted terrorists during operations Wednesday north of Hawija. As the ground forces approached the target area they called for the building's occupants to come out, but they did not comply. The individuals were armed and attempted to fire on Coalition forces. Perceiving hostile intent, the ground force engaged, killing four terrorists, including the two wanted individuals. Reports indicate the wanted individuals killed were an al-Qaeda in Iraq leader in Kirkuk and the car-bombing leader for the city.

Coalition forces captured a wanted individual during operations west of Kirkuk while targeting weapons and foreign facilitators. The wanted individual was associated with acquiring weapons and materials for attacks on Coalition forces and smuggling foreign terrorists into the region. Coalition forces approached the target building and called for the building's occupants to come out and they complied. The ground force detained four suspects without incident, including the wanted individual who identified himself to Coalition forces. "We're bringing down al-Qaeda's networks across Iraq," said Maj. Winfield Danielson, MNF-I spokesman. "Iraqi and Coalition forces are working together to dismantle al-Qaeda and protect the Iraqi people from their violence."
Posted by: Fred || 11/22/2007 00:00 || Comments || Link || E-Mail|| [6472 views] Top|| File under: al-Qaeda in Iraq
Iraqi Forces, U.S. Special Forces detain 6 in separate operations
Iraqi Forces, advised by U.S. Special Forces, captured six extremists Nov. 19 in early morning raids. In Rahmaniya, Iraqi Army Scouts, along with U.S. Special Forces, conducted a cordon and search operation targeting five extremists believed to be part of an improvised explosive device and weapons facilitation cell that has attacked Iraqi and U.S. Special Forces. All five extremists were detained during the raid. In a separate operation, the Hillah Special Weapons and Tactics team and U.S. Special Forces detained one extremist suspected of being part of a cell responsible for attacking U.S. facilities through indirect fire, weapons smuggling and conducting explosively formed penetrator attacks against Iraqi Army and Coalition Forces in Hillah. These operations were two in a series of operations targeting criminal networks operating within the country.
Posted by: Fred || 11/22/2007 00:00 || Comments || Link || E-Mail|| [6471 views] Top|| File under: Iraqi Insurgency
Iraqi Security Forces detain 81 suspected extremists
Iraqi Security Forces, assisted by Coalition Forces, detained 81 suspected extremists and confiscated several weapons caches in Diwaniyah, Iraq, during Operation Lion Pounce Nov. 17 to 19.

Maj. Gen. Othman Ali Farhood, 8th Iraqi Army Div. Commander, outlined the successes of Lion Pounce in a press conference at Camp Echo, Iraq, Nov. 19. "The northeast quarters of Diwaniyah, where the operation was conducted, were under control of criminal and militant groups," General Farrod said. He further highlighted the IA's success by stating there have been no casualties or equipment damage associated with the operation to date.

Maj. Gen. Tadeusz Buk, Multi-National Division – Central South Commander, said Operation Lion Pounce was the first large-scale operation led by an Iraqi Army general (Farrod), who commanded not only IA Soldiers, but also Iraqi Police units. "The results of the operation show that it was well-planned and prepared," said General Buk.

Sheikh Hussein Al Bderi, Chairman of the Provincial Security Committee, highlighted sound cooperation between local government, Iraqi Security Forces and Coalition Forces as key to the operation's success. He added that new security stations will be built to maintain order and security in the region upon the operation's completion.
Posted by: Fred || 11/22/2007 00:00 || Comments || Link || E-Mail|| [6514 views] Top|| File under: Iraqi Insurgency
Israel-Palestine-Jordan
Fatah office looted in Deir Al-Balah
Ma'an – A Fatah office in Deir Al-Balah in the central Gaza Strip was ransacked on Wednesday by unidentified assailants, Fatah sources said. Fatah's regional spokesperson said the office does not co-ordinate political activities but specializes only in services to families of those who were killed, injured or jailed by the Israelis. He added that it was the second time the office had been looted despite being only 20 metres away from the Deir Al-Balah police station.
Posted by: Fred || 11/22/2007 00:00 || Comments || Link || E-Mail|| [6476 views] Top|| File under: Fatah
333 Palestinians killed in Hamas - Fatah infighting this year, B'Tselem says
Ma'an – 333 Palestinians have been killed so far this year in fighting between the rival factions Hamas and Fatah, the Israeli human rights organization B'Tselem reported Wednesday. Sarit Michaeli, B'Tselem's Communications Director told reporters that the death toll is a highest for Palestinian infighting since the beginning of the Second Intifada in 2000. The figure does not include Palestinians who were killed in "clan" clashes. Michaeli said many of those killed were bystanders who have no political affiliation.
Posted by: Fred || 11/22/2007 00:00 || Comments || Link || E-Mail|| [6480 views] Top|| File under: Hamas
Southeast Asia
Shootings, destruction and arrests in southern Thailand
Two Muslim brothers were killed in this restive southern border province late Wednesday night. Police said the brothers - Yahya Maeyoh, 22, and Manu Maeyoh, 21, were shot and killed on a village road of Pasaeduwoh village in Tambon Borgnor in Ragnae district at 12:30 am. They were shot at while riding their motorcycle to a relative's house and the shooting took place just 30 metres away from the two's house.

Police said the shooting might be motivated by personal conflicts but police would not rule out terrorists insurgency as the cause of the attacks yet.

And:

Violence intensified Thursday as the owner of a recycling and scavenger shop was shot, and seriously wounded in Yala, and a rubber plantation was destroyed in Narathiwat. The Yala shopowner identified only as Yanyong was shot when an intruding gunman entered his shop in Yala municipality, shot the victim, and fled the scene.

Meanwhile in Narathiwat, about an acre of a local rubber plantation was felled. Symbolically, an unfired bullet and leaves were attached to a tree in a cross sign as a warning to threaten the owner of the rubber plantation to leave the area. The police gathered evidence to hunt the hateful terrorists presumed insurgents.

Plus:

Four suspected terrorists insurgents were arrested Thursday morning when police and soldiers searched three villages in Thailand's restive southern border province of Narathiwat, local media reported. Two of them were arrested after police and soldiers spent about four hours searching through Moo 1 village in Sungai Kolok district. Police and soldiers also spent about three hours to search Moo 4 and Moo 6 villages in Muang district and arrested two other suspects.
Posted by: ryuge || 11/22/2007 06:06 || Comments || Link || E-Mail|| [6473 views] Top|| File under: Thai Insurgency
Who's in the News
54
[untagged]
8
Govt of Pakistan
5
Iraqi Insurgency
3
Hamas
2
Global Jihad
2
Palestinian Authority
2
Taliban
2
TNSM
1
al-Qaeda in Iraq
1
ISI
1
Jamaat-e-Ulema Islami
1
Muslim Brotherhood
1
Muttahida Majlis-e-Amal
1
Thai Insurgency
1
Fatah
1
Govt of Sudan
1
Govt of Iran
Bookmark
E-Mail Me
The Classics
The O Club
Rantburg Store
The Bloids
The Never-ending Story
Thugburg
Gulf War I
The Way We Were
Bio
Merry-Go-Blog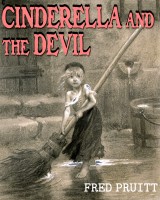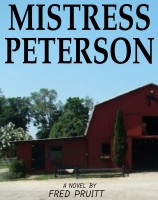 On Sale now!


A multi-volume chronology and reference guide set detailing three years of the Mexican Drug War between 2010 and 2012.

Rantburg.com and borderlandbeat.com correspondent and author Chris Covert presents his first non-fiction work detailing the drug and gang related violence in Mexico.

Chris gives us Mexican press dispatches of drug and gang war violence over three years, presented in a multi volume set intended to chronicle the death, violence and mayhem which has dominated Mexico for six years.
Click here for more information


Meet the Mods
In no particular order...


Steve White
Seafarious
Pappy
lotp
Scooter McGruder
john frum
tu3031
badanov
sherry
ryuge
GolfBravoUSMC
Bright Pebbles
trailing wife
Gloria
Fred
Besoeker
Glenmore
Frank G
3dc
Skidmark
Alaska Paul



Better than the average link...



Rantburg was assembled from recycled algorithms in the United States of America. No trees were destroyed in the production of this weblog. We did hurt some, though. Sorry.
3.236.52.68

Help keep the Burg running! Paypal: