Africa Horn
Death toll reaches 68 in Kenya mall assault
[USATODAY] A "major" assault was underway late Sunday aimed at taking back an upscale shopping mall in Nairobi, Kenya, a day after al-Qaeda-linked

faceless myrmidons

killed scores of people and took others hostage in an attack with grenades and assault rifles, authorities said.

"This will end tonight. Our forces will prevail," Kenya's Disaster Operation Center said.

The Kenya

Red Thingy

said nine more bodies were recovered in a rescue mission late Sunday at Westgate Shopping Mall, raising the

corpse count

to 68.

An unknown number of

gunnies

and hostages remained in the mall. Kenya's Daily Nation reported that a combination of Kenyan defense and internal security security forces were attempting to make an assault on the attackers, reportedly holed in a room with bulletproof glass.

Earlier, Kenya's interior cabinet secretary Joseph Lenku said 175

were maimed

and that about 1,000 people have been rescued so far.
Posted by: Fred || 09/23/2013 00:00 || Comments || Link || E-Mail|| [6474 views] Top|| File under: al-Shabaab
Most hostages rescued, shopping mall mostly secure: Kenyan army
[Al Ahram] Most of the hostages trapped in a Nairobi shopping mall by Islamist

gunnies

have now been rescued and most of the complex is secure, the Kenya army announced late Sunday.

"Our concern is to rescue all hostages ALIVE and that is why the operation is delicate," the Kenya Defence Forces said in a situation update on Twitter.

"All efforts are underway to bring this matter to a speedy conclusion," it said.

The army said four of its soldiers were

maimed

in the latest fighting inside the upmarket Westgate mall, which was stormed by

gunnies

from Somalia's Al-Qaeda-linked Shabaab rebels midday Saturday.

At least 68 people have been killed and 200

maimed

in the attack, officials said.
Posted by: Fred || 09/23/2013 00:00 || Comments || Link || E-Mail|| [6474 views] Top|| File under: al-Shabaab
Israeli forces join Kenya battle to end deadly mall siege
[Al Ahram] Kenyan troops backed by Israeli forces battled Sunday to end a siege in an upmarket shopping mall and free hostages held by Somali

gunnies

in an attack that has so far killed 59 people.

Sporadic gunfire could be heard as Kenyan security officials said they were attempting to kill or capture the remaining attackers and end the 26-hour-long bloodbath at the Westgate mall.

"The Israelis have just entered and they are rescuing the hostages and the injured," a Kenyan security source told AFP. The Israeli foreign ministry refused to confirm or deny its forces were involved.

Somalia's Al Qaeda-inspired Shabaab rebels said the carnage at the part Israeli-owned complex was in retaliation for Kenya's military intervention in Somalia, where African Union


...a union consisting of 53 African states, most run by dictators of one flavor or another. The only all-African state not in the AU is Morocco. Established in 2002, the AU is the successor to the Organisation of African Unity (OAU), which was even less successful...


troops are battling the Islamists.

Interior Minister Joseph Ole Lenku said 59 people were confirmed dead, while the

Red Thingy

has estimated the number of injured at around 200.

Lenku said there were still between 10 to 15

gunnies

in the shopping centre. "We believe there are some innocent people in the building, that is why the operation is delicate."

Kenyan President Uhuru Kenyatta had said in a televised address to the nation late Saturday that he had lost family members in the attack.

"Let me make it clear. We shall hunt down the perpetrators wherever they run to. We shall get them. We shall punish them for this heinous crime," he vowed.

The Westgate mall is popular with wealthy Kenyans and expatriates, and was packed with around 1,000 shoppers when the

gunnies

marched in at midday Saturday, tossed grenades and sprayed automatic gunfire at terrified people.

Security agencies have long feared that the shopping centre could be targeted by Al Qaeda-linked groups.

The attack was the worst in Nairobi since an Al-Qaeda bombing at the US embassy killed more than 200 people in 1998.

After a day and night of sometimes ferocious

shootout

s, security sources said police and soldiers had finally "pinned down" the

gunnies

. The Kenyan

Red Thingy

appealed for blood donations and authorities urged residents to steer clear of the area.

"We are still battling with the attackers and our forces have managed to maroon the attackers on one of the floors," said Kenyan military

front man

Colonel Cyrus Oguna. "We hope to bring this to an end today."

One teenage survivor recounted to AFP how he played dead to avoid being killed.

"I heard screams and gunshots all over the place. I got scared. I tried to run down the stairs and saw someone running towards the top, I ran back and hid behind one of the cars," 18-year-old Umar Ahmed said.

In the hours after the attack began, shocked people of all ages and races could be seen running from the mall, some clutching babies, while others crawled along walls to avoid stray bullets.

"They spoke something that seemed like Arabic or Somali," said a man who escaped the mall and gave his name only as Jay. "I saw people being executed after being asked to say something."

Kenyan police, troops and special forces then moved in and went shop-to-shop. Foreign security officials -- from Israel as well as the United States and

Britannia

-- were also seen at the complex throughout the drama.

An AFPTV

news hound

said she saw at least 20 people rescued from a toy shop, some of them children taken away on stretchers.

Kenneth Kerich, who was shopping when the attack happened, described scenes of utter panic.

"I suddenly heard gunshots and saw everyone running around so we lied down. I saw two people who were lying down and bleeding, I think they were hit by bullets," he said.

"The

gunnies

tried to fire at my head but missed. I saw at least 50 people shot," mall employee Sudjar Singh told AFP.

Posted by: Fred || 09/23/2013 00:00 || Comments || Link || E-Mail|| [6461 views] Top|| File under: al-Shabaab
Africa North
Egyptian court bans Moslem Brüderbund activity, confiscates assets
[ENGLISH.ALARABIYA.NET] An Egyptian court on Monday banned the

Moslem Brüderbund

from carrying out any activities in the country and ordered the seizure of the group's funds, widening a campaign to debilitate the Islamist movement of deposed President Mohammad Mursi.

"The court bans the activities of the

Moslem Brüderbund

organization and its non-governmental organization and all the activities that it participates in and any organization derived from it," said the presiding judge Mohammed al-Sayed.

The decision marks a dramatic escalation of a crackdown by the military-backed government against the supporters of the ousted Mursi.

The court ordered the government to seize the Brotherhood's funds and administer its frozen assets.

The army-backed government is waging the toughest crackdown in decades on the Islamist group, which says it has a million members. Security forces killed hundreds of its supporters and rounded up thousands more since Mursi was deposed by the army on July 3 after mass protests against his rule.

The Brotherhood won parliamentary and presidential elections after veteran autocrat Hosni Mubarak


...The former President-for-Life of Egypt, dumped by popular demand in early 2011...


was

tossed

in 2011.

It was officially registered as a recognized non-governmental organization in March, after being outlawed for most of its 85 years existence.


Posted by: Fred || 09/23/2013 08:55 || Comments || Link || E-Mail|| [6543 views] Top|| File under: Arab Spring
Africa Subsaharan
Death toll in northeast Nigeria attack 'at least 142'
[FRANCE24] The

corpse count

from an attack in northeastern Nigeria that saw

snuffies

dressed as soldiers set up checkpoints and gun down travellers on a highway has risen to at least 142, an official said Sunday.

"We recovered 55 bodies on Wednesday and 87 on Thursday," Abdulaziz Kolomi, an official with the environmental protection agency in Borno state where the attack occurred, told AFP. The previous toll from the attack in the Benisheik area was 87.

The

snuffies

suspected to be from Islamist

bad boy

group Boko Haram
... not to be confused with Procol Harum, Harum Scarum, possibly to be confused with Helter Skelter. The Nigerian version of al-Qaeda and the Taliban rolled together and flavored with a smigeon of distinctly Subsaharan ignorance and brutality...
also burned scores of homes and buildings in the assault and left corpses littering the roadside.

The motivation behind the assault was not immediately clear, but Boko Haram members have repeatedly carried out

Dire Revenge™

attacks against residents over the emergence of vigilante groups that have formed to assist the military.

Residents said the attackers singled out people from Borno, while letting people from other regions pass through checkpoints.

Benisheik was also the scene of deadly

festivities

on September 8 between suspected Boko Haram

gunnies

and vigilantes.
Posted by: Fred || 09/23/2013 00:00 || Comments || Link || E-Mail|| [6461 views] Top|| File under: Boko Haram
Arabia
Yemen clash with Qaeda kills 8
Eight people including four members of Al Qaeda were killed on Sunday in a clash between Yemeni tribesmen and militants in Maarib province, a tribal source said.

The firefight erupted after Al Qaeda fighters ambushed members of Al Rashid Munif tribe, wounding two of them, the source said. Tribesmen returned fire at the Islamists, killing four, and four tribesmen were also killed, the source added.

Meanwhile, a Sanaa court jailed an Al Qaeda member three years after convicting him of belonging to an armed group behind attacks in southern Yemen, Saba state news agency said.
Posted by: Steve White || 09/23/2013 00:00 || Comments || Link || E-Mail|| [6465 views] Top|| File under:
Bangladesh
3 hurt in BCL-Shibir gunfight at RU
[Bangla Daily Star] Three Rajshahi University students, including two Shibir men,

were maimed

in a

shootout

between the activists of Chhatra League
... the student wing of the Bangla Awami League ...
and Shibir on the university campus yesterday.

The activists of Chhatra League, pro-Awami League student body, clashed with those of Islami Chhatra Shibir


... the student wing of the Jamaat-e-Islami Bangladesh...


, student wing of Jamaat-e-Islami
...The Islamic Society, founded in 1941 in Lahore by Maulana Sayyid Abul Ala Maududi, aka The Great Apostosizer. The Jamaat opposed the independence of Bangladesh but has operated an independent branch there since 1975. It maintains close ties with international Mohammedan groups such as the Moslem Brotherhood. the Taliban, and al-Qaeda. The Jamaat's objectives are the establishment of a pure Islamic state, governed by Sharia law. It is distinguished by its xenophobia, and its opposition to Westernization, capitalism, socialism, secularism, and liberalist social mores...
, over establishing supremacy on the campus.

Besides, the BCL men also assaulted Nazim Mridha, RU correspondent of the daily New Age, while he was taking photos of that incident. Later, BCL RU unit president apologised for it.

According to police and witnesses, a group of BCL activists chased a group of Shibir men to Shahidullah Arts Building while the Shibir activists were crossing the RU central Library around 11:45am.

The two groups then exchanged several rounds of gunshots, leaving the three students injured.

A patrol team of police on the campus fired several rounds of rubber bullets in the air to control the situation, said Abdus Subhan, officer-in-charge of Motihar Police Station in Rajshahi city.

At one stage, the Shibir men fled the building.

Abu Sufian, Motihar Hall unit Shibir president, was admitted to Rajshahi Medical College Hospital. Police also placed in durance vile
Book 'im, Mahmoud!
him.


Posted by: Fred || 09/23/2013 00:00 || Comments || Link || E-Mail|| [6462 views] Top|| File under: Jamaat-e-Islami
Caribbean-Latin America
10 die in northern Chihuahua -- UPDATED x2

For a map, click here. For a map of Chihuahua state, click here

A total of ten unidentified individuals were massacred in a town in northern Chihuahua, according to a Mexican news account.

A late report posted on the website of El Diario de Juarez news daily said that ten people, including one young girl were shot to death near a business in the Ciudad Juarez suburb of Loma Blanca Sunday night.

The Mexican news daily La Polaka said that at least ten were killed in the massacre.

A late news account posted on El Diario de Juarez quoted Chihuahua state Fiscalia General del Estado, or attorney general delegate, Investigacion y Persecución del Delito en la Zona Norte, Jorge Gonzalez Nicolas, as saying two armed suspects has attacked the family Sunday, and confirmed the death toll at ten.

The report said that the family was holding a celebration at the patio of a residence near the intersection of Calle Manuel Belmont and Gomez Morin when armed suspects shot them using AK-47 rifles. Included in the list of victims were three survivors, all minors, and all taken for medical care.

The shooting is the worst single incident violence in the northern area of the state in many weeks. Much of the violence in northern Chihuahua, which reached its highest level in 2011, had shifted to southern regions where several of the larger cartels are known to cultivate drug crops.

Chris Covert writes Mexican Drug War and national political news for Rantburg.com and BorderlandBeat.com. He can be reached at grurkka@gmail.com. His latest work of non-fiction, The Wounded Eagle: Volume 2 went on sale September 1st at Amazon.com and Smashwords.com.
Posted by: badanov || 09/23/2013 00:38 || Comments || Link || E-Mail|| [6471 views] Top|| File under:
Caucasus/Russia/Central Asia
Caucasus suicide bomber kills two
A suicide bomber killed two people and wounded around 20 outside a police station in Russian republic of Dagestan. A regional Interior Ministry spokesman said six police officers were wounded, one of whom was in critical condition.

He said, "The car exploded at the gates of the regional police station and, as a result of the explosion, nearby buildings collapsed ... Twenty people have been taken to hospital."
Posted by: ryuge || 09/23/2013 06:24 || Comments || Link || E-Mail|| [6463 views] Top|| File under:
Rebel leader gunned down in Dagestan
A rebel leader involved in organizing a deadly attack by a female suicide bomber in the Russian republic of Dagestan has been gunned down, officials said. A leader of the "Caspian" group identified as Zaur Sheikhmagomedov was killed in the provincial capital of Makhachkala, after he opened fire on police officers, a representative of Dagestan's Interior Ministry said.

Anti-terrorism officials said that Sheikhmagomedov organized a deadly attack by a female suicide bomber earlier this year.The rebel was "directly" involved in the planning of the May 25 attack in Machachkala, when a young woman named Madina Aliyeva blew herself up killing one and wounding at least 14 people, including two children and five police officers, according to a statement by the National Anti-Terrorism Committee.
Posted by: ryuge || 09/23/2013 00:00 || Comments || Link || E-Mail|| [6462 views] Top|| File under:
India-Pakistan
Peshawar church kabooms death toll up to 80
[Dawn] Twin

kaboom

s at All Saint's Church in Beautiful Downtown Peshawar


...capital of Khyber Pakhtunkhwa (formerly known as the North-West Frontier Province), administrative and economic hub for the Federally Administered Tribal Areas of Pakistan. Peshawar is situated near the eastern end of the Khyber Pass, convenient to the Pak-Afghan border. Peshawar has evolved into one of Pakistan's most ethnically and linguistically diverse cities, which means lots of gunfire.


's Kohati gate area killed 80 people and

maimed

over 100 others on Sunday.

The victims of the blast included children and women who were shifted to the Lady Reading Hospital.

Earlier, Chief Executive of LRH, Dr Arshad Jawed told Dawn.com that 61 people had been killed in the attack.

The blast also shattered the windows of nearby buildings.

Additional Inspector General Shafqat Malik of the Bomb Disposal Squad told media persons that two

jacket wallah

s had carried out the attack and that body parts of the attackers had been recovered and sent for forensic examinations.

He added that six kilograms of explosives were used in the

boom jacket

s of the bombers.

Capital City Police Chief, Mohammad Ali Babakhel said, "the first attack happened when services had finished and people were leaving the church.The suicide bomber tried to attack the people, but when he was stopped by the police he detonated the bomb. The second blast was carried out inside the church."

Moreover, SP (City) Ismail Tariq also confirmed that two attackers

shot up

the security guards deployed at the church killing one guard and injuring the other before entering the church premesis.

The two bomber detonated their explosive vests within an interval of 30 seconds after entering the church.

Markets and shops in the locality closed down in the vicintity as tension and panic griped the area after the incident.

Moreover, enraged protestors

erupted into the streets

and set ablaze the belongings of the police personnel who were deputed at the church for security.

All Saints Church resembles a mosque and has served as a symbol for peace and harmony.

Kohati Gate area is one of the sensitive localilties in Peshawar, where at least three churches and several imambargahs are located.

Moreover arrangements for the funeral services of the blast victims were being made at the St John's Cathedral in the city.

Meanwhile another

kaboom

in Balochistan



...the Pak province bordering Kandahar and Uruzgun provinces in Afghanistan and Sistan Baluchistan in Iran. Its native Baloch propulation is being displaced by Pashtuns and Punjabis and they aren't happy about it...


's Sibi area injured nine persons on Sunday and damaged several cars and shops in the vicinity of the blast.

Police sources said that the bomb was planted on a

cycle of violence

which was remotely detonated on Nishtar road in Sibi's Karim chowk area.

All injured were shifted to Civil hospital Sibi where the condition of two

maimed

was reported as critical.

Security and rescue reams reached the blast site and cordoned off the area as a probe into the incident went underway.

The Tehrik-e-Taliban Pakistain (TTP) have distanced themselves from the attack and denied that they were responsible.

Prime Minister
Nawaz Sharif


... served two non-consecutive terms as prime minister, heads the Pakistain Moslem League (Nawaz). Noted for his spectacular corruption, the 1998 Pak nuclear test, border war with India, and for being tossed by General Musharraf...


condemned the attack in a statement sent to

news hound

s, saying, ''The

Death Eaters

have no religion and targeting innocent people is against the teachings of Islam and all religions.''

''Such cruel acts of terrorism reflect the brutality and inhumane mindset of the terrorists,'' he said.

Three days of mourning declared

Federal Minister for Interior Chaudhry Nisar Ali Khan announced a nationwide three-day mourning period in the aftermath of the attack on Peshawar's All Saint's Church.

Expressing outrage on behalf of the prime minister and the president, Nisar said that he was shocked by the brutality of the attack and condemned it in the strongest terms.

The Khyber-Pakhtunkhwa


... formerly NWFP, still Terrorism Central...


government had also declared three days of mourning.

Posted by: Fred || 09/23/2013 00:00 || Comments || Link || E-Mail|| [6462 views] Top|| File under: Lashkar e-Jhangvi
Six killed in US drone strike in North Waziristan
[Dawn] At least six people were killed in a US drone strike on a

myrmidon

compound in a northwestern Pak tribal area on Sunday, officials said.

The attack took place in Shawal, about 55 kilometres (35 miles) west of Miranshah
... headquarters of al-Qaeda in Pakistain and likely location of Ayman al-Zawahiri. The Haqqani network has established a ministate in centered on the town with courts, tax offices and lots of madrassas...
, the main town in North
Wazoo tribal district, along the Afghan border.

"US drones fired four missiles into a

myrmidon

compound. At least six

faceless myrmidons

were killed and three others were

maimed

," a security official told AFP.

A second security official confirmed the attack and

corpse count

.

The officials said the identities of those killed were not yet clear.

US drone attacks are deeply unpopular in Pakistain, but Washington views them as a vital tool in the fight against Taliban and Al-Qaeda

faceless myrmidons

in the lawless tribal areas along the border with Afghanistan.

The Pak government has repeatedly protested against drone strikes as a violation of its

illusory sovereignty

and there has been a recent decrease in their use.

During a visit to Islamabad at the start of August, US Secretary of State John F. I was in Vietnam, you know Kerry
Former Senator-for-Life from Massachussetts, self-defined war hero, speaker of French, owner of a lucky hat, conqueror of Cambodia, and current Secretary of State...
suggested that drone strikes targeting Taliban and Al-Qaeda operatives in Pakistain could end "very soon" as the threat of militancy recedes.

According to an AFP tally there were 101 attacks in 2010, killing more than 670 people, compared to just 19 so far this year killing just over 100 people.

Posted by: Fred || 09/23/2013 00:00 || Comments || Link || E-Mail|| [6462 views] Top|| File under: al-Qaeda in Pakistan
ANP's peace committee member gunned down in Buner
[Dawn] A local Awami National Party (ANP) leader was gunned down by unknown gunmen in Balu Khan village's Peer Baba area in Buner district on Sunday. Anwar Khan was also a member of a local peace committee which had formed a lashkar to resist the Taliban militants when they had taken control of the area in 2009.
Posted by: Fred || 09/23/2013 00:00 || Comments || Link || E-Mail|| [6466 views] Top|| File under: TTP
Cross border shell attack
[Dawn] At least one person was killed and another injured when a suspected mortar shell fired from Afghanistan landed in a residential area in North Waziristan tribal region on Sunday, according to security officials.

The victim was identified as a civilian who succumbed to his wounds suffered in an explosion, which was allegedly caused by a mortar/rocket shell which landed from Afghanistan at his house in North Waziristan's Saidgi area in the vicinity of the Pak-Afghan border region.
Posted by: Fred || 09/23/2013 00:00 || Comments || Link || E-Mail|| [6461 views] Top|| File under: TTP
Lashkar-i-Islam spokesperson killed in Khyber region
[Dawn] A

kaboom

at a hideout of the Lashkar-e-Islam organization in Khyber tribal
region's Nala area late on Saturday killed four

krazed killer

s, including the spokesperson for the outlawed outfit and two other

krazed killer

commanders.

Militant commanders belonging to the Lashkar-e-Islam and the Tehrik-e-Talban Pakistain (TTP's) splinter Tariq 'Gidar' Afridi group were killed while they were making an Improvised Explosive Device (IED) bomb at the said hideout.

The LI and Tariq 'Gidar' group are belived to have collaboareted for several attacks on civilian and military convoys on Beautiful Downtown Peshawar


...capital of Khyber Pakhtunkhwa (formerly known as the North-West Frontier Province), administrative and economic hub for the Federally Administered Tribal Areas of Pakistan. Peshawar is situated near the eastern end of the Khyber Pass, convenient to the Pak-Afghan border. Peshawar has evolved into one of Pakistan's most ethnically and linguistically diverse cities, which means lots of gunfire.


's Kohat road and Frontier Region.
Posted by: Fred || 09/23/2013 00:00 || Comments || Link || E-Mail|| [6463 views] Top|| File under: Lashkar-e-Islami
12 militants killed in clash with security forces in Dir
At least 12 terrorists militants were killed in an exchange of fire with security forces while two security officials suffered injuries in Lower Dir on Saturday night. The Express News reported that security officials were patrolling the border in Lower Dir at 10pm when a group of terrorists militants attempted to cross over from Afghanistan into Pakistan. They engaged the terrorists militants in a two-hour-long exchange of fire that resulted in the death of 12 militants who were part of a 15-20 member group.

Meanwhile, Army Chief General Ashfaq Parvez Kayani on Saturday visited the Swat valley and reiterated that the army would continue to play its role in rebuilding the area and assisting civil administration in maintenance of law and order.

"Praying for Maj-Gen Sanaullah Khan, Lt-Colonel Touseef Ahmed and Lance Naik Irfan Sattar, he paid rich tribute to them for their ultimate sacrifice and said that the whole nation would remain indebted to them," said a Press release by military spokesman.

Recounting the success of military operation in Swat in 2009, the chief of army staff appreciated the troops for successfully evicting the terrorists militants from Malakand Division.
Posted by: Steve White || 09/23/2013 00:00 || Comments || Link || E-Mail|| [6462 views] Top|| File under:
Iraq
Suicide bomber kills 12 at Sunni funeral in Baghdad
[Al Ahram] A

jacket wallah

attacked a Sunni funeral in Storied Baghdad


...located along the Tigris River, founded in the 8th century, home of the Abbasid Caliphate...


on Sunday, killing at least 12 people, Iraqi officials said, a day after bombings targeting Shia mourners killed more than 70.

Medical and security sources said the bomber, who detonated explosives at a funeral tent in the Dura area of south Storied Baghdad, also

maimed

at least 30 people.

The attack came a day after bombings against mourners in Sadr City, a Shia area of north Storied Baghdad, killed at least 73 people and

maimed

more than 200.

The United Nations


...an organization originally established to war on dictatorships which was promptly infiltrated by dictatorships and is now held in thrall to dictatorships...


on Sunday warned against

Dire Revenge™

attacks for the Sadr City blasts.

"Retaliation can only bring more violence and it is the responsibility of all leaders to take strong action not to let violence escalate further," Gyorgy Busztin, the UN secretary general's deputy special representative for Iraq, said in a statement.

"Violence in all forms must be condemned, but I am particularly appalled by the increasing number of vicious attacks against those already bereaved," he said.

The Sadr City and Sunday's bombings were not the first targeting mourners in recent months.

They came after two bombs went kaboom! on Friday at a Sunni mosque near Samarra north of Storied Baghdad, killing 18 people.

Iraq was ravaged by a bloody Sunni-Shiite conflict that peaked in 2006-2007 and killed thousands of people.

There are persistent fears, bolstered by sectarian attacks this year, that Iraq may return to all-out conflict between its Shiite majority and Sunni minority.
Posted by: Fred || 09/23/2013 00:00 || Comments || Link || E-Mail|| [6471 views] Top|| File under: Islamic State of Iraq
Splodydope kills 12 at Sunni funeral in Iraq
A suicide bomber struck a Sunni funeral in Baghdad on Sunday, killing at least 12 people, Iraqi officials said, a day after blasts targeting Shia mourners killed more than 70. The suicide bombing in the Dura area of south Baghdad hit a funeral tent for a Sunni man who had been shot dead three days before, and also wounded 46 people.

On Saturday, two bombings targeted people mourning a tribal sheikh in Sadr City, a Shia district of north Baghdad, killing at least 73 and wounding more than 200. And on Friday, two bombs exploded in a Sunni mosque near Samarra, north of Baghdad, killing 18 and wounding 21.

"Retaliation can only bring more violence and it is the responsibility of all leaders to take strong action not to let violence escalate further," Gyorgy Busztin, the UN chief's deputy special representative for Iraq, said in a statement.

"Attacks like these are perpetrated by a small minority of terrorists who wish to destabilise Iraq," the British embassy said of the Sadr City blasts.

Mourners placed coffins containing the bodies of victims of the Sadr City bombings atop vehicles for transport to Najaf on Sunday for burial near the shrine of Imam Ali, one of the holiest sites in Shia Islam.

A bare metal frame was all that remained of a large funeral tent at the scene of the explosions. Debris including broken plastic furniture and bottles of water distributed to mourners littered the ground.

Eighteen more people died in other violence on Saturday, including 11 members of the security forces, and four people shot dead at a Baghdad alcohol shop. In other violence on Sunday, attacks in Nineveh province in Iraq's north killed two police and a soldier and wounded seven people.

And in the northern city of Kirkuk, a suicide bomber blew up a vehicle near the home of a Christian MP, wounding 47 people including three of the lawmaker's children.
Posted by: Steve White || 09/23/2013 00:00 || Comments || Link || E-Mail|| [6463 views] Top|| File under:
Israel-Palestine-Jordan
Israeli soldier dies after Hebron shooting: Army
[Al Ahram] An Israeli soldier died after being hit by gunfire in the southern West Bank city of Hebron on Sunday, the army said.

"An IDF (Israel Defence Forces) soldier was killed from gunfire fired this evening at an army force in Hebron," a statement from the military read.

"The soldier was taken to a hospital in an intensive care unit where he died of his wounds".
Posted by: Fred || 09/23/2013 00:00 || Comments || Link || E-Mail|| [6462 views] Top|| File under: al-Aqsa Martyrs
Southeast Asia
Aquino vows Zamboanga battle 'over soon'
Philippine President Benigno Aquino flew out of Zamboanga on Sunday, saying he expects the bloody battles to be over soon. He said, "I believe this will wind down within the day."

Aquino also vowed to bring criminal charges against MNLF founder Nur Misuari, accused of being behind the militant incursion.

About 200 MNLF rebels entered Zamboanga City, a major port with one million residents, on September 9 in the most serious militant challenge to the Philippine government in recent years. They took over several coastal districts, burning thousands of homes and taking dozens of civilians hostage, in protest over an impending peace deal with a rival Muslim militant group.

Aquino flew to the area on September 13 to take direct command of operations, promising not to leave until the gunmen were pushed out of the city. Military spokesman Lieutenant-Colonel Ramon Zagala said, "The armed forces support the president's statement that this is almost over. We will work hard to finish this soonest."

He said about 4,500 soldiers remained in the city to clear it of rebels after two weeks of deadly street fighting that left hundreds dead or wounded. More than 10,000 houses were set on fire and 111,000 civilian residents fled, according to the civil defense office in Manila.

The military said there are now just several dozen fighters left, holding at least 20 hostages in a densely populated neighborhood. Zagala said, "We're now engaged in close-quarter combat, we are going from house to house, room to room."
Posted by: ryuge || 09/23/2013 00:00 || Comments || Link || E-Mail|| [6463 views] Top|| File under:
Syria-Lebanon-Iran
Al-Qaeda's Iraq/Syria Leader Killed
Al Arabiya sources: leader of al-Qaeda in Iraq and Syria has been killed
Al-Qaeda's Iraqi and Syrian branches merged this year to form the Islamic State of Iraq and the Levant, which has claimed responsibility for attacks on both sides of the border.
Posted by: tipper || 09/23/2013 00:12 || Comments || Link || E-Mail|| [6478 views] Top|| File under:
Russian embassy shelled as Syria discloses chemical arsenal
[Xinhua] Three diplomats

were maimed

in a mortar shell targeting the Russian embassy in Damascus on Sunday as Syria promptly handed over a preliminary report of its chemical weapons in fulfillment of its commitment made earlier.

In the mortar attack, one shell was fired by

Death Eaters

in the hotspot district of Brazeh onto the Russian embassy compound.

Brazeh has been a scene of fierce

festivities

raging on for days between the rebels and the Syrian government army.

"Three members of the embassy's staff received wounds not threatening their lives," the Russian foreign ministry said in a statement released in Moscow.

An investigation is underway and additional steps are being taken with the help of the Syrian side to tighten security of the Russian diplomatic mission, it noted.

The Russian embassy in Damascus has been targeted several times by the opposition

Death Eaters

who are trying to overthrow Assad's government.

Roughly one hour before the attack, Russian Foreign Minister Sergei Lavrov said in Moscow that his country was ready to send military observers to safeguard the experts and process of the destruction of Syria's chemical weapon stockpiles.

He said Russia doesn't intend to send a full military contingent, adding it has proposed an international presence on all spots where experts will work in Syria.
Posted by: Fred || 09/23/2013 00:00 || Comments || Link || E-Mail|| [6461 views] Top|| File under: Govt of Syria
Who's in the News
35
[untagged]
6
al-Shabaab
4
Arab Spring
3
Govt of Syria
2
TTP
1
al-Qaeda in Pakistan
1
Boko Haram
1
al-Qaeda
1
Hamas
1
Hezbollah
1
Islamic State of Iraq
1
Jamaat-e-Islami
1
Lashkar-e-Islami
1
Lashkar e-Jhangvi
1
Taliban
1
al-Aqsa Martyrs
Bookmark
E-Mail Me
The Classics
The O Club
Rantburg Store
The Bloids
The Never-ending Story
Thugburg
Gulf War I
The Way We Were
Bio
Merry-Go-Blog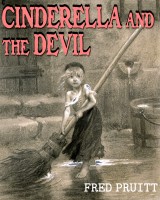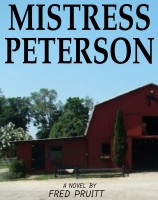 On Sale now!


A multi-volume chronology and reference guide set detailing three years of the Mexican Drug War between 2010 and 2012.

Rantburg.com and borderlandbeat.com correspondent and author Chris Covert presents his first non-fiction work detailing the drug and gang related violence in Mexico.

Chris gives us Mexican press dispatches of drug and gang war violence over three years, presented in a multi volume set intended to chronicle the death, violence and mayhem which has dominated Mexico for six years.
Click here for more information


Meet the Mods
In no particular order...


Steve White
Seafarious
Pappy
lotp
Scooter McGruder
john frum
tu3031
badanov
sherry
ryuge
GolfBravoUSMC
Bright Pebbles
trailing wife
Gloria
Fred
Besoeker
Glenmore
Frank G
3dc
Skidmark
Alaska Paul



Better than the average link...



Rantburg was assembled from recycled algorithms in the United States of America. No trees were destroyed in the production of this weblog. We did hurt some, though. Sorry.
54.158.251.104

Help keep the Burg running! Paypal: